Celebrities Love to Visit These 10 Restaurants
There's nothing better than enjoying a fabulous meal cooked by a talented chef at a nice restaurant. Maybe you splurge on those dinners often, or perhaps they're an occasional treat. Either way, there's something even more alluring when you're dining in the presence of celebrities. They might lend credence to the idea that your favorite spot really is worth the hype — or just add a buzz to the dining atmosphere.
If you dine out often enough in hotspots like Los Angeles or New York City, you're bound to share a meal with the rich and famous at one point or another. (Or rather, sit in the same restaurant several tables away from each other.) However, some restaurants across the country are known to attract celebrities more frequently than others. If you're on a trip and want to see some A-list actors, singers, or entertainers — or if you're trying to figure out the best spots in your own hometown — here are a few restaurants where you might be in luck.
1. The Spotted Pig — New York City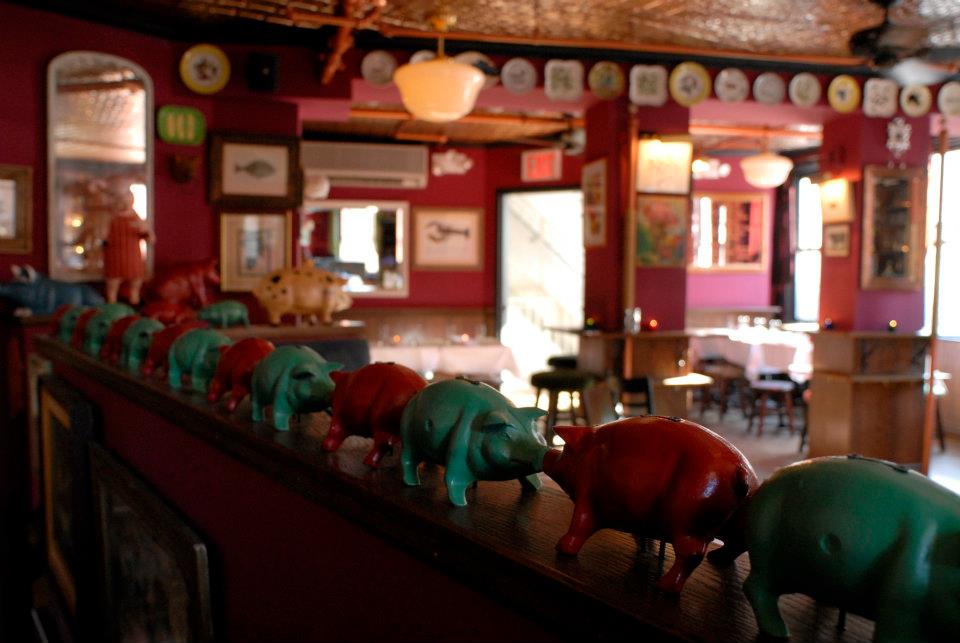 Kanye West once tweeted, "If you wanna have a drink with me, book a table at the spotted pig when I'm back in NY." It followed a dinner he had with Taylor Swift after the Grammys in 2015. The West Village restaurant, which specializes in British and Italian cuisines, is also reportedly a favorite of A-listers like Jay Z and Beyoncé, Ryan Gosling, and Jake and Maggie Gyllenhaal. Chef April Bloomfield uses seasonal ingredients, so expect dishes to change from time to time. You probably can't go wrong with anything on the menu, although reviewers on Yelp raved about the deviled eggs, chargrilled burger with Roquefort cheese (served with shoestring fries), scallops, and steak.
2. Craig's — Los Angeles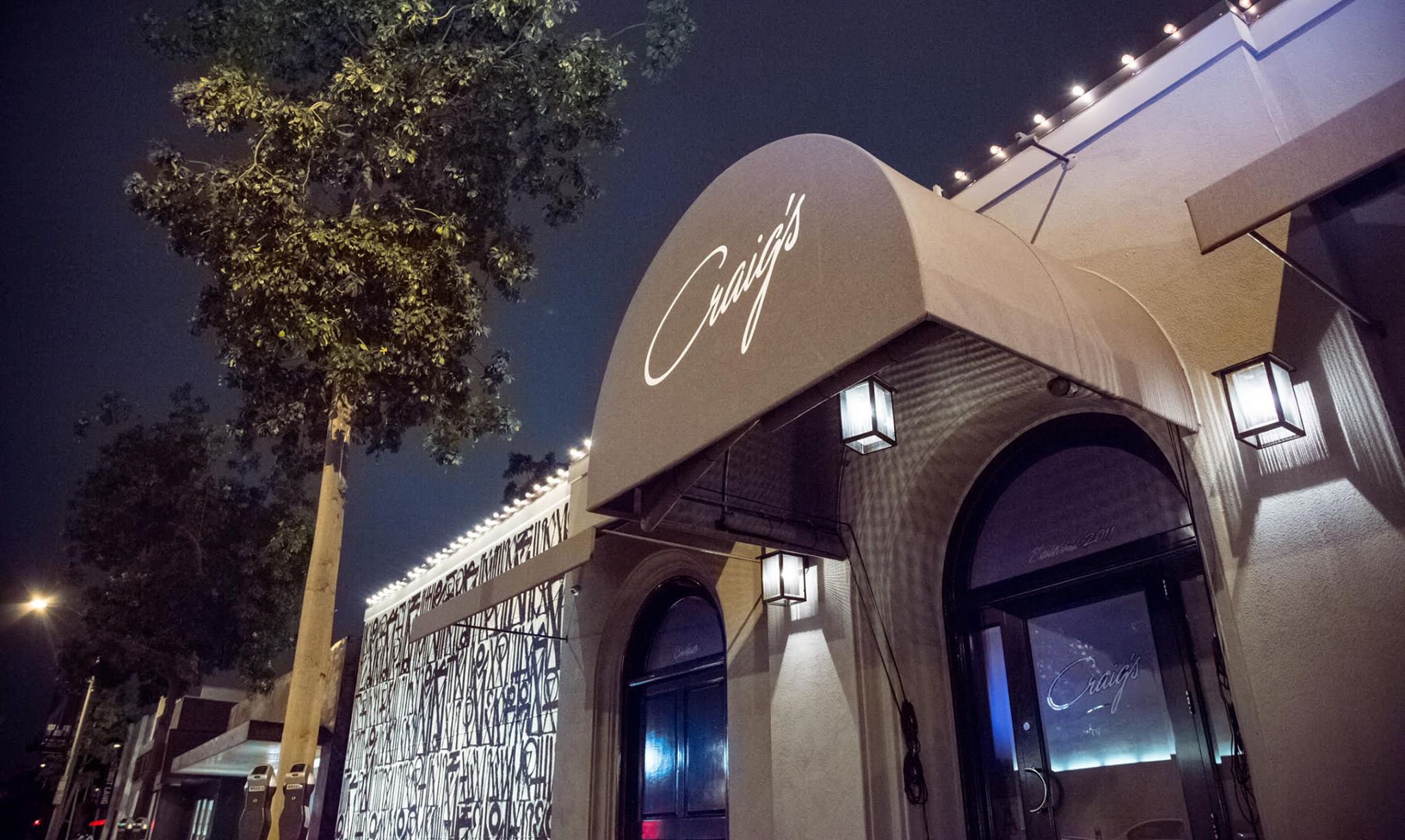 This American-style restaurant is one of the top places to go in Los Angeles if you're hoping to see a celebrity out to dinner. One publication went so far as to say "the paparazzi practically lives outside its doors" in order to snap a few photos of patrons like John Legend, Chrissy Teigen, and Jessica Alba. Most Yelp reviewers say the food lives up to the hype, and also gave props to the drinks served while you (inevitably) wait for your table. Reviewers also added a few more sightings to the list, including Meg Ryan, Angie Harmon, and Nick Jonas.  The consensus is also clear on this one: Definitely make a reservation if you hope to eat here — weeks in advance.
3. Bricco — Boston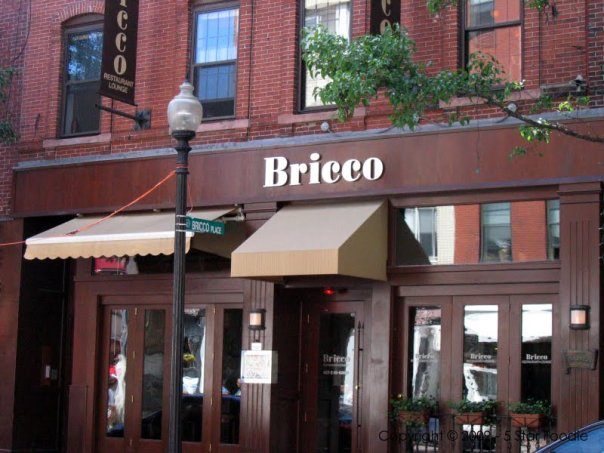 If you're looking to mix artisanal pasta with your celebrity sightings, Bricco in Boston is the place to do it. Boston Common name-dropped Jennifer Lawrence, Tom Cruise, and Melissa McCarthy as some of the famous faces who have eaten there. Reviewers on Yelp say it's arguably the most authentic Italian restaurant in Boston's North End, so we doubt you'll be let down by the food, either. Among its many offerings, the zucchini blossoms and pumpkin tortellini got extra love from reviewers.
4. GIADA at The Cromwell — Las Vegas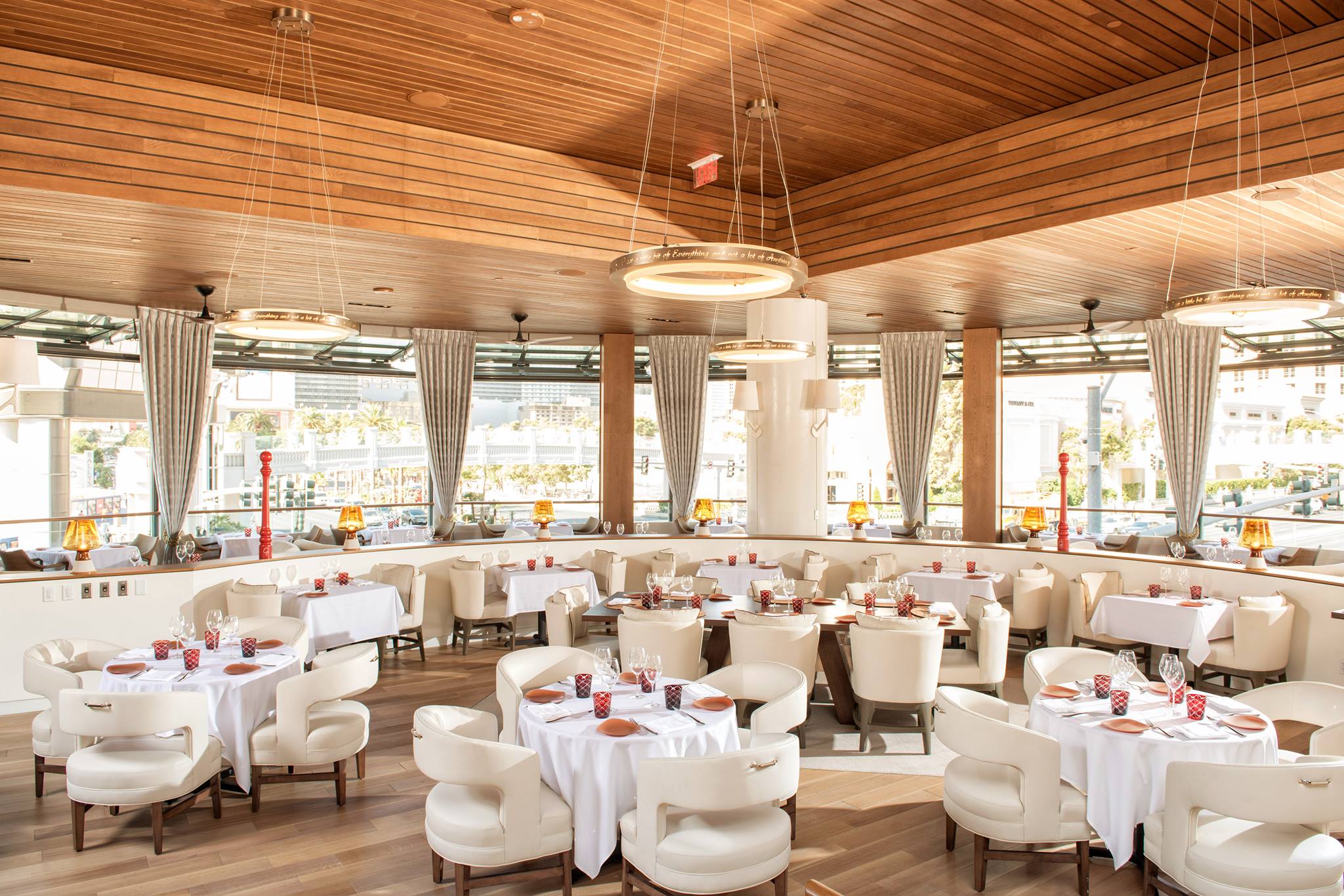 Fans of Food Network know this restaurant is named for owner Giada De Laurentiis — a celebrity in her own right. This Italian restaurant is located within The Cromwell Hotel, and regularly attracts the rich and famous. Among those are Chelsea Handler, Tyra Banks, and Phil Jackson — along with Giada's colleagues and friends Bobby Flay and Guy Fieri. If you've watched any of the famed chef's work on TV, you know her pasta dishes are delectable, so it's not surprising those got the most attention from Yelp reviewers.
5. The Polo Bar — New York City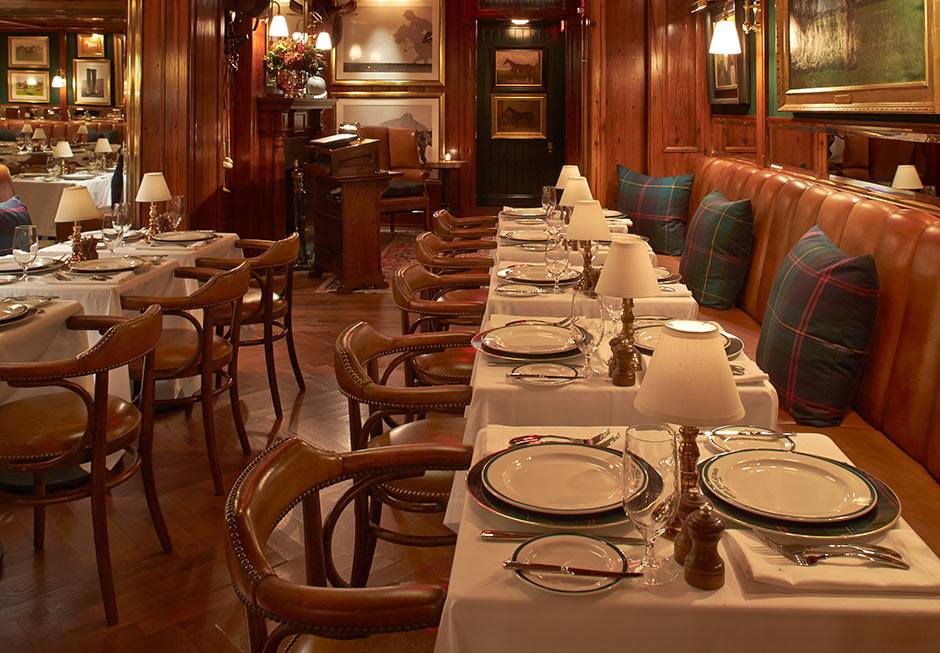 It's not worth the paparazzi if you can't get a table at one of the most popular restaurants in New York, so celebrities must enjoy flexing their name recognition at this Midtown hot spot. The Polo Bar has been notoriously difficult to secure a table at since it opened in 2015, but plenty of celebrities have dropped their own names to get past the waiting list. Barbra Streisand reportedly celebrated a birthday there, with other sightings including Jerry Seinfeld, Sarah Jessica Parker, and Bradley Cooper. "The Polo Bar is a celebrity magnet — there is usually one sitting under every painting — and every time I am there I see one," one hotel concierge told Where Traveler. For what it's worth, most diners on Yelp said the experience and the food were worth the price and the hassle to get a reservation.
6. Prime 112 — Miami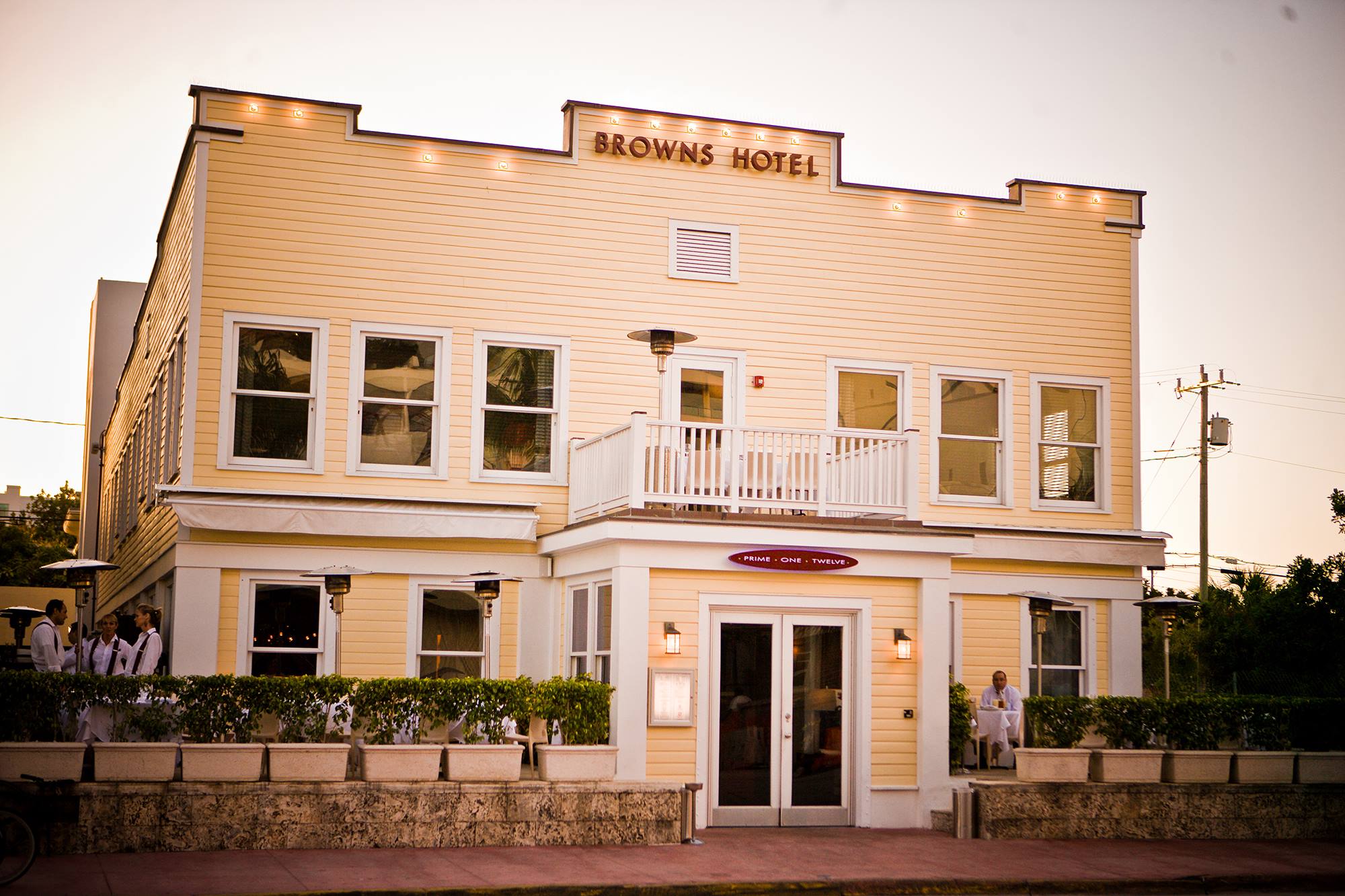 If you're looking to run into an A-lister while you're cutting into a perfect steak, the scene at Prime 112 is for you. It bills itself as the first modern steakhouse in America, and caters to a range of celebrities including Oprah Winfrey, Bill Clinton, Leonardo DiCaprio, Tom Brady and Giselle Bündchen. According to Ocean Drive, it also delivered its famed 48-ounce porterhouse steak for two to STORY nightclub for LeBron James and Dwayne Wade after the two won one of their multiple NBA championships with the Miami Heat.
7. Château Marmont — Los Angeles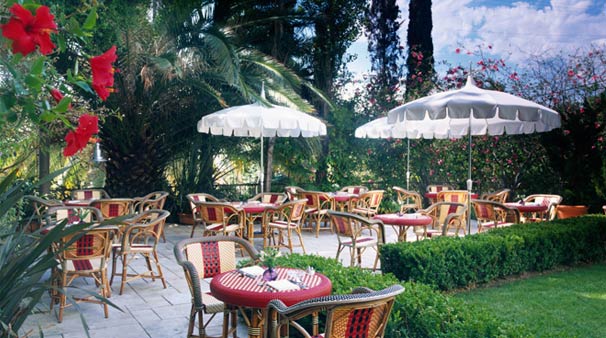 We go back to the City of Angels to this luxury hotel, known for its exclusive patio dining atmosphere. Pulling out your phones is strictly prohibited in this restaurant, which speaks to the level of celebrities you're likely to see as you dine here. Lady Gaga, Katy Perry, and Christopher Walken are just a few of the famous faces who have been known to eat here, but many TripAdvisor and  Yelp reviewers mention celebrity sightings of their own as well.
8. Chicago Cut — Chicago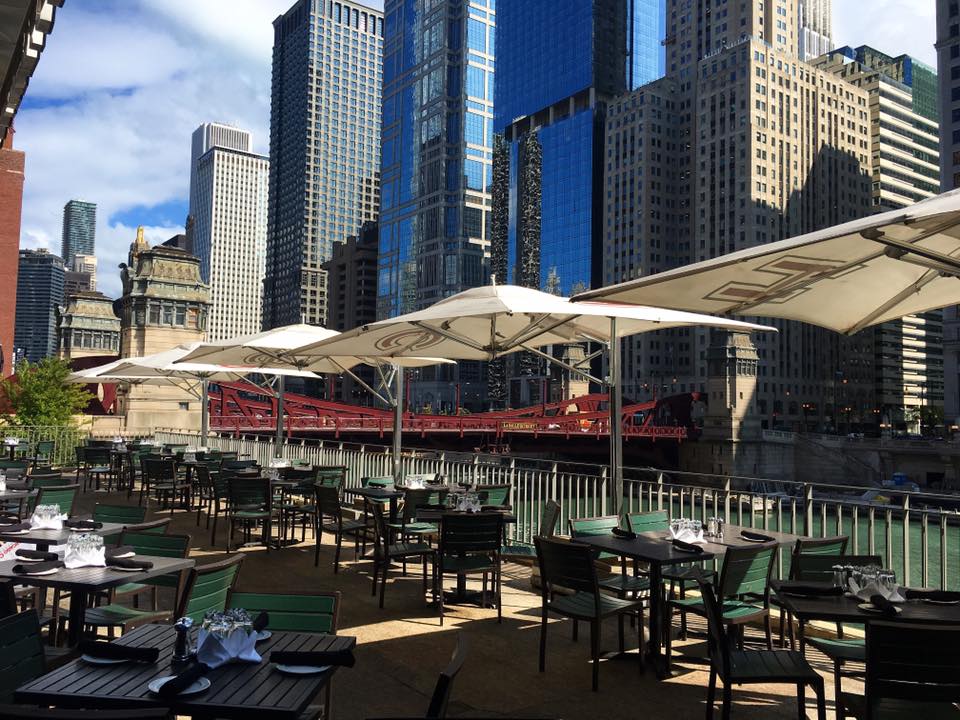 At Chicago Cut Steakhouse, you have the chance of seeing everyone from Bears quarterback Jay Cutler to the starts of Chicago PD, Michigan Avenue reports. Many of the Blackhawks players have also stopped by for a meal, making it a perfect spot if you prefer to spot celebrities of the athletic variety. The restaurant keeps track of many of the famous faces that have frequented the restaurant, so you can get an idea of the restaurant's clientele before you stop by. According to Yelp, you'll also get a pretty phenomenal steak out the deal, too.
9. Spago — Las Vegas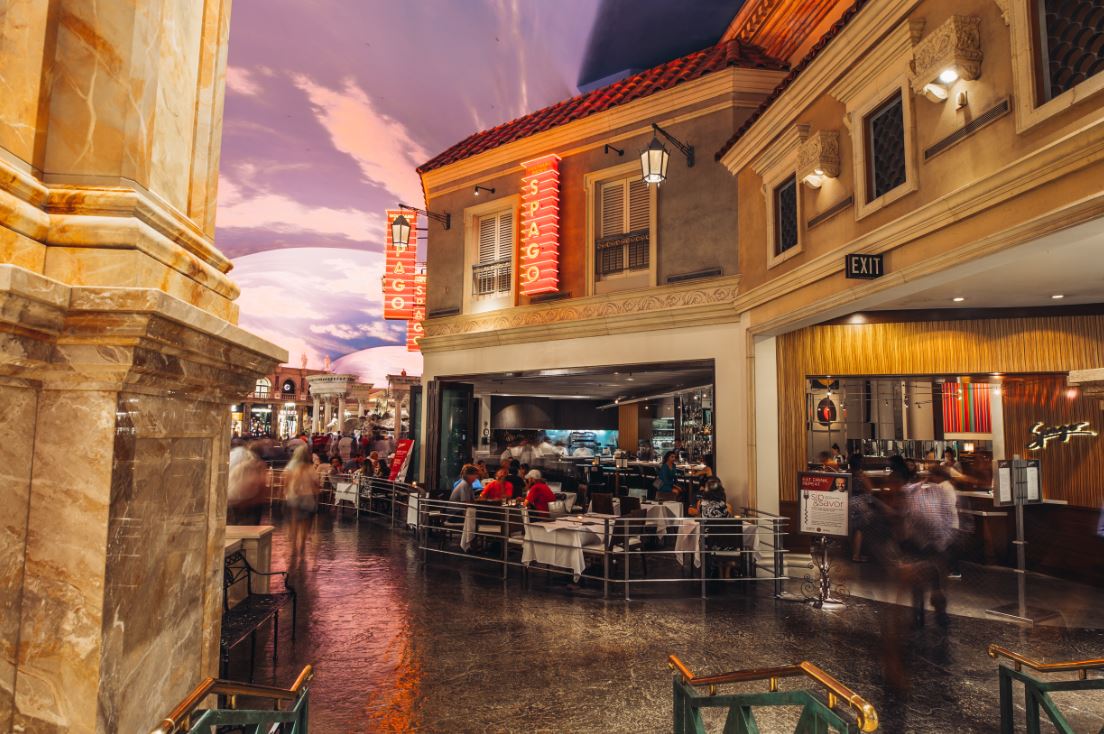 Wolfgang Puck's flagship Spago restaurant in Beverly Hills is undoubtedly another spot to see celebrities, but this locale in Las Vegas offers up another opportunity. Puck has firmly associated his name with fine dining, so it's not surprising that any of his Spago restaurants across the country would attract A-list clients. While at the Vegas location, the restaurant's bar is great for spotting celebrities, as is the patio that extends into The Forum Shops at Caesar's Palace. Famous faces like Bill Clinton and Eva Longoria have eaten here.
10. Dan Tana's — Los Angeles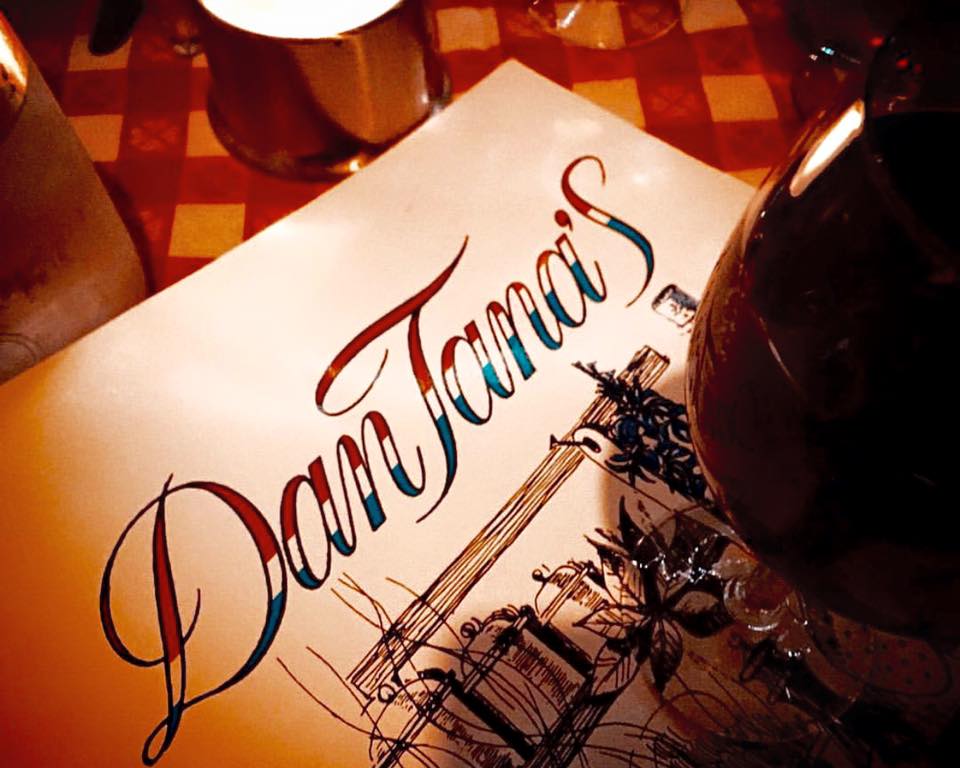 If you're looking for a feeling of old Hollywood while you're catching a glimpse of the newest up-and-comers, Dan Tana's is the place to grab a meal. The restaurant has drawn stars since 1963, and has served the likes of the Eagles and Elton John along the way. Cameron Diaz and the Hiltons (yes, those Hiltons) are just a few of the famed customers who have dined here in recent years. And many of the dishes are named for Hollywood's elite. Some Yelp reviewers raved about the food, others about the atmosphere — but most raved about both.
Follow Nikelle on Twitter and Facebook
More from Culture Cheat Sheet: