Rethinking the Hostel: 5 Stylish Poshtels Around the World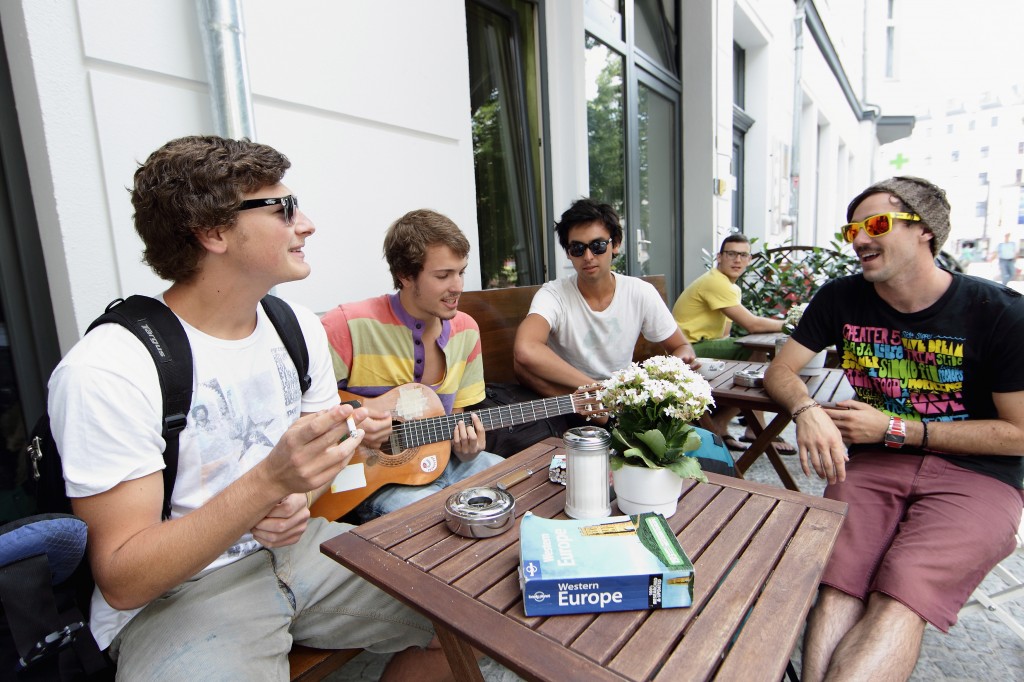 The old-fashioned, no-frills hostel is getting an upgrade. To appeal to travelers who want more than just a place to rest their heads, hostels around the world are upgrading their bare-bones dorm rooms and adding stylish amenities. Call it a "poshtel" — a cross between a hostel and boutique hotel. Poshtels combine the best of both worlds. Like hostels, they appeal to budget-minded travelers who aren't willing to shell out lots of cash to stay in a hotel, as well as those who appreciate the communal, friendly hostel experience.
But they leave behind the institutional bunk beds and questionable bathrooms and replace them with higher-end accommodations, like in-house restaurants, complimentary toiletries, and eye-popping design. The result is a hostel that is more than a place to crash – it's a destination in itself.
Luxury hostels first popped up in Europe a few years ago, and the trend appears to have staying power. In the U.K., the hostel business is expected to grow 3% from 2013 to 2018, in part because of the growth of poshtels, CNBC reported. The concept is even catching on in the U.S.; a historic downtown building in Denver is being converted into a poshtel.
"The goal is to try to help turn the term hostel in America around because it's got such a negative connotation," creator Chad Fish told Denver7. "So, we're bringing an upscale factor."
Here are five poshtels around the world that will change your thinking about budget accommodations.
1. Plas Curig Hostel, Capel Curig, Wales
Plas Curig calls itself a "luxury five-star hostel," and travelers appear to agree. The hostel, which is located within the bounds of Snowdonia National Park in Wales, has an average five-star rating on TripAdvisor. The Guardian said it was more like "an extremely good value boutique hotel" than a traditional hostel, with décor that seemed straight out of an interior design magazine.
What you'll get: Travelers can choose from dorm-style accommodations, double or twin rooms, or family rooms, all with hypoallergenic bedding and Welsh wool blankets. Guests also have use of a kitchen, large dining room, and lounge area. There's free Wi-Fi and free parking for a limited number of cars. Dogs are allowed for an extra fee.
Cost: Dorm-room-style accommodations start at £20.00 ($26.61) per person.
2. Generator Hostel, Paris
Lonely Planet named this hostel, in the hip 10th arrondissement, one of the six best poshtels in the world. Formerly an office block, Generator Paris is the perfect home base for your next stay in the City of Lights. The location "puts all of Paris at your footsteps, but also gives you a feeling that you're staying in a real city, not a museum of a city as you sometimes feel elsewhere in Paris," according to the New York Daily News.
What you'll get: Live music, DJs, and art events, plus a 24-hour lounge with big screen TVs are sure to keep you entertained. There's also a rooftop terrace, a bar on the lower level, and a chic breakfast area called Café Fabien, plus free Wi-Fi and 24-hour laundry.
Cost: Shared rooms start at €25 ($27.987. Private rooms with a terrace and en suite bathroom are available from €128 ($142.71).
3. Space Hotel, Melbourne
Visitors to Melbourne in search of stylish, budget-friendly accommodation need look no further than the Space Hotel. This centrally located hostel is close to attractions like the Melbourne Museum and Queen Victoria Market. The website LastMinute named it one of their top poshtel picks for 2015.
What you'll get: Communal facilities include a cinema room with 24 theater-style seats, fitness center, a rooftop deck, and the Blue Moon Bar. Private rooms come with amenities like iPod docking stations, coffee makers, and flat-screen TVs.
Cost: Rates for a bed in a dorm-style room are as low as AU$29 ($21.99) per night. Hotel rooms with en suite baths start at around AU$106 ($80.39) per night.
4. NY Loft Hostel, New York City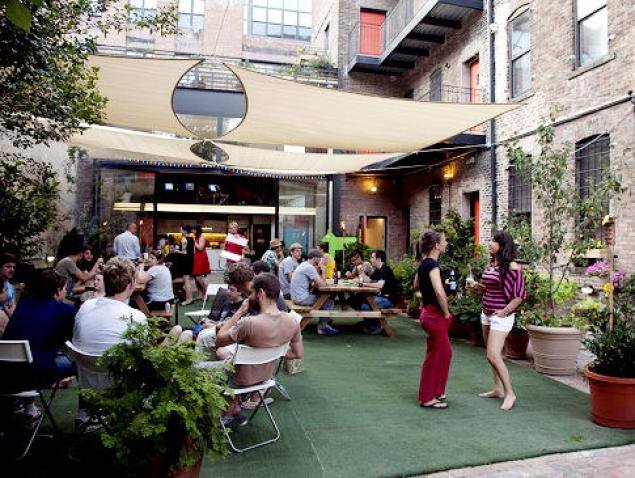 Poshtels are only just catching on in the U.S., but travelers seeking an affordable yet still hip place to stay in New York can look to the NY Loft Hostel in Brooklyn's Bushwick neighborhood. "What sets us apart from any other hostel in the city is our attention to detail in making our guests' stays exceptional in all aspects," Karina Mkrtchian, NY Loft Hostel's manager and social media director, told La Carte.
What you'll get: The hostel hosts movies, DJs, comedians, and bands, in addition to offering free breakfast, happy hours at the Basement Bar, and free barbecues in the back garden. Rooms are minimalist but still slick looking, with exposed brick walls and private reading lights.
Cost: Shared rooms from $40 a night.
5. Maverick City Lodge and Maverick Hostel, Budapest
The Blank Map declared this pair of Hungarian poshtels among the best in the world. You can choose to stay in either the Maverick Hostel, a former royal mansion built by the Hapsburgs, or in the Maverick City Lodge, a newly constructed facility. Both are situated in central Budapest.
What you get: Free tea and coffee all day and hostel-hosted social events on Wednesdays and Saturdays featuring complimentary tastings of Hungarian beverages. There's also a fully equipped kitchen and a 24-hour grocery store next door.
Cost: Starting at €13 ($14.49) euros per night for a bed in a dorm room, or €76 ($84.72) per night for a private four-bedroom with an en suite bath.
More from Culture Cheat Sheet: