Retirees, These 15 Cities Have the Best Weather Year-Round
Contrary to popular belief, it's possible to get the best of both worlds when you retire — weather-wise at least. Scouting cities with the best weather year-round takes some time. Some retirees prefer warm weather only, while others crave all four seasons at a reasonable level. There are countless retirement rankings for weather out there, but we combined the most prominent ratings from Niche.com, Kiplinger, and data from the National Climatic Data Center reported by US News to give you the ultimate cheat sheet on retirement locations.
When it's time to pack your bags and head for the road, where will you go? More than likely, you'll want a city that offers reasonable temperatures all year long. Let's take a look at the 15 cities with the best weather to retire in.
15. Hilo, Hawaii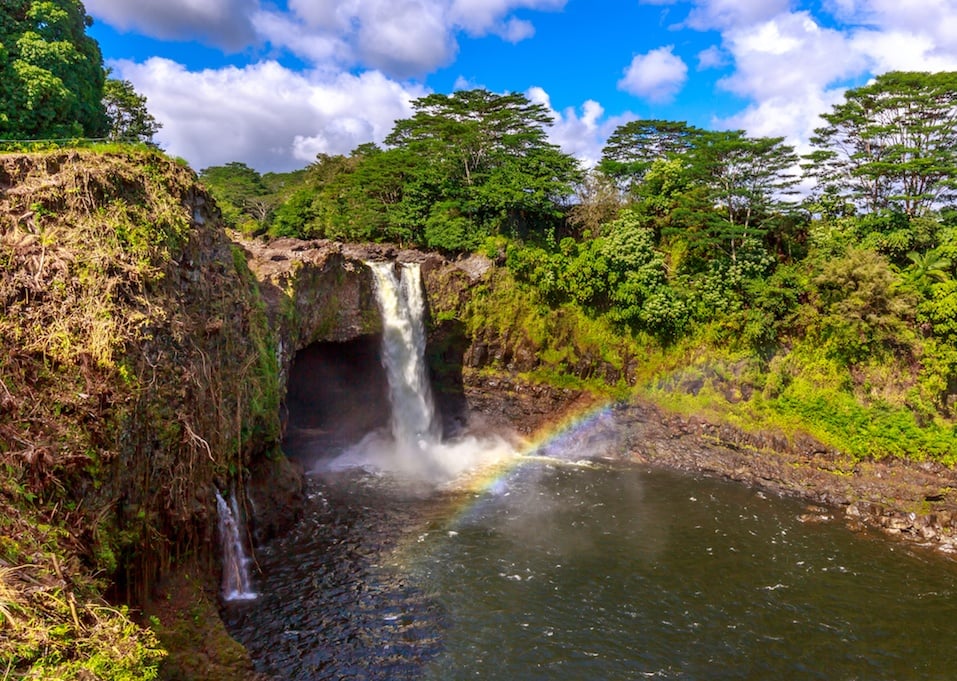 Retiring to Hawaii won't be the most budget-friendly option, but it will be the prettiest. Both Kiplinger and US News note Hawaii's high prices overall, but retirees who choose to flock to Hilo can live more comfortably in an enviable climate. With an average high temperature of 83 and a low of 64, retirees can enjoy those beautiful beaches all year — just be prepared for a bit of sticker shock on the island's everyday goods.
Next: A trendy city with reasonable weather
14. Portland, Oregon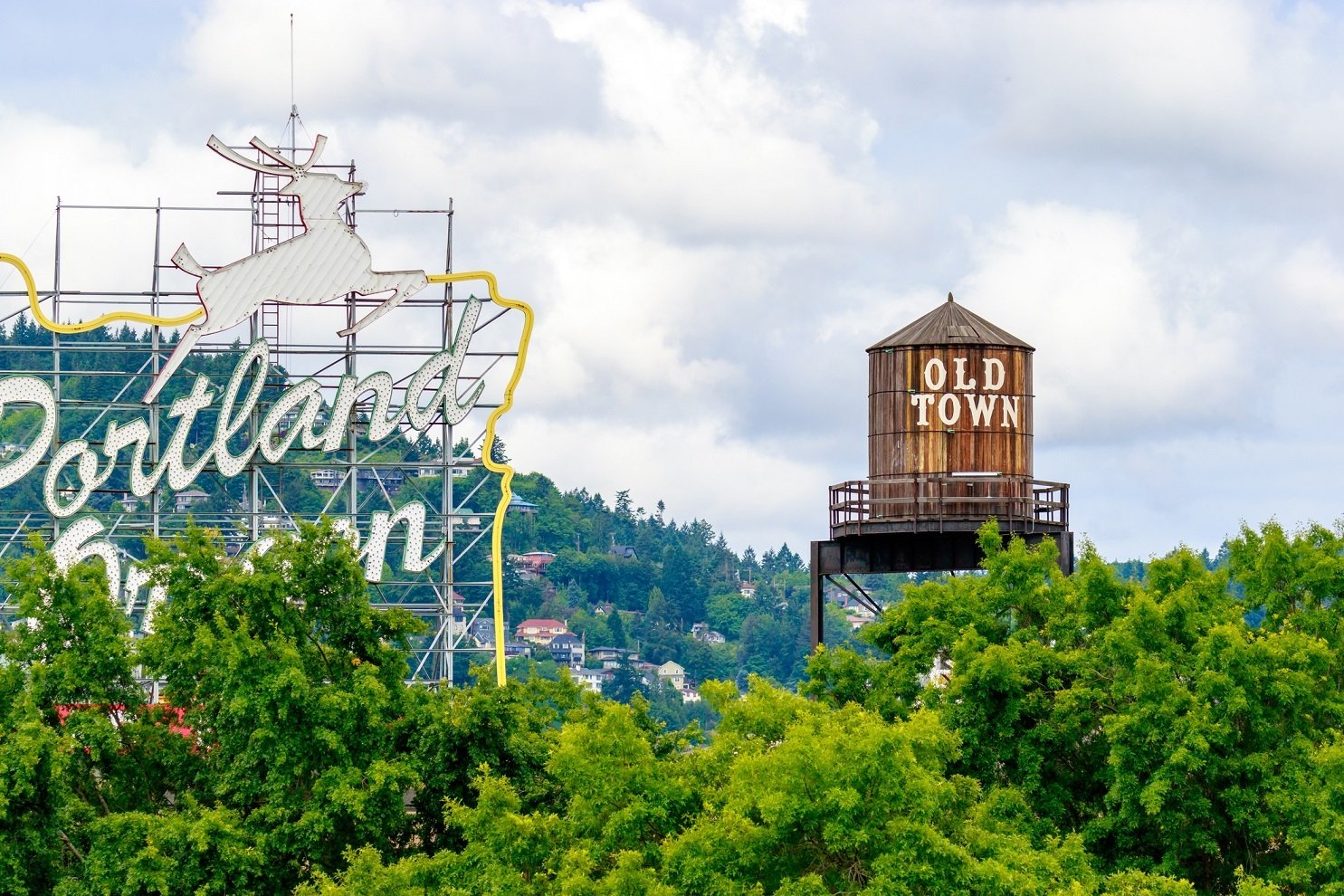 Weather-related extremes are usually non-existent in Portland, Oregon according to US News. The city does receive an above average amount of rainfall, but the remaining days stay at a comfortable temperature many retirees would appreciate. Retirees who still crave four full weather seasons at a less-extreme rate should put Portland on their retirement list. AARP also ranks nearby Bend, Oregon, as another suitable retirement destination for both weather patterns and senior-friendly activities.
Next: This city is a popular tourist destination for a reason
13. Key West, Florida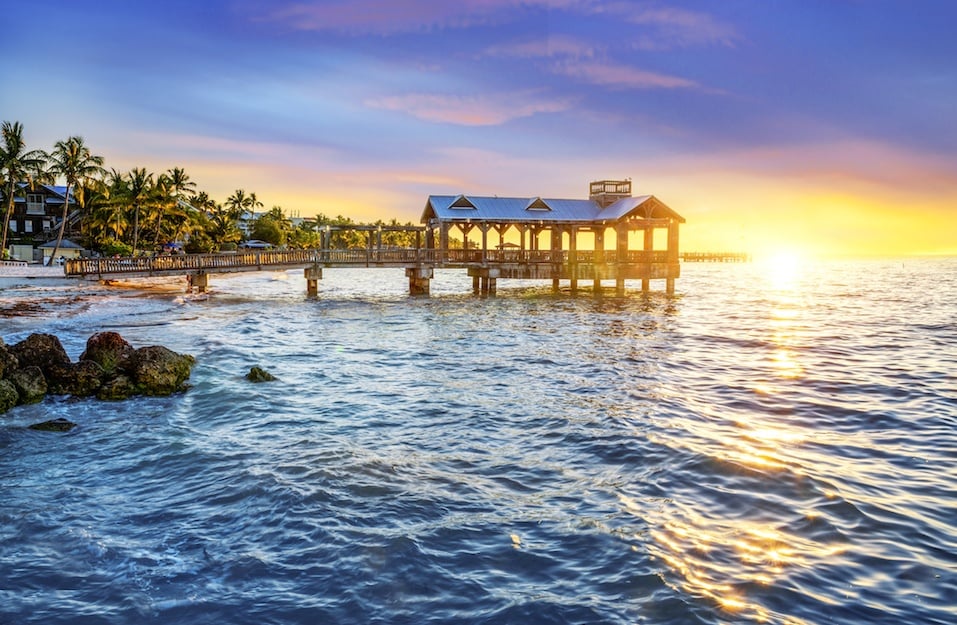 Key West experiences an average high of 90 degrees in July and mild 65-degree winters. The tourist town is not exactly budget-friendly, but it's warm climate does lend itself to great fishing and museums in the area, according to a Wallet Hub analysis. Therefore, retirees placing weather as their top priority should put Key West on their short list.
Next: A little-known town in Arkansas
12. Hot Springs, Arkansas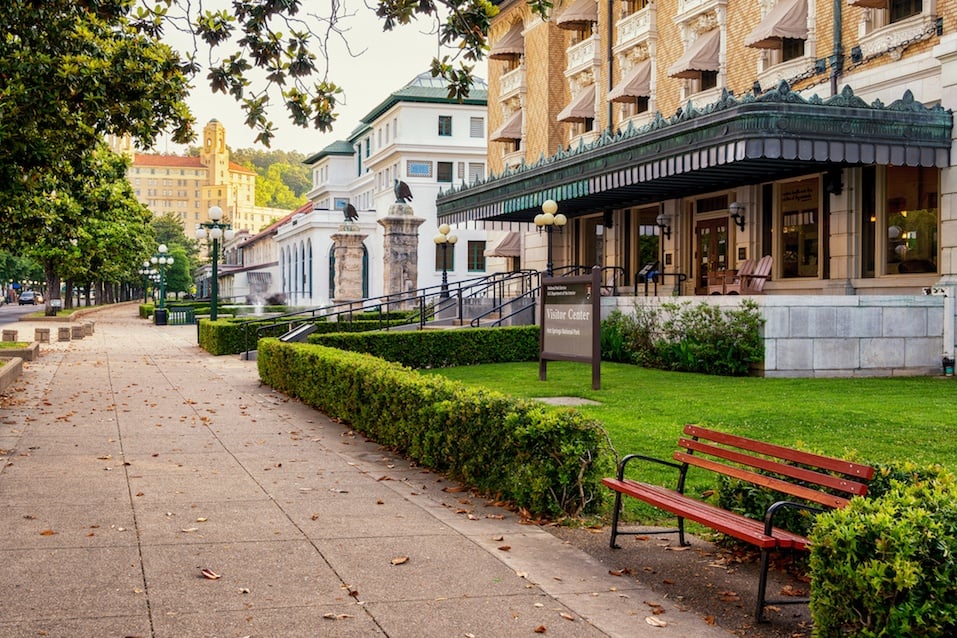 Hot Springs, Arkansas, is a great place to retire if you hate the cold. About one out of every five people in this city are 65 and over, meaning retirees will have no issue finding friends to explore the 47 local hot springs on a cooler winter day. Still, the temperatures remain mild throughout the year. Summertime months usually linger around 93 degrees in July and sit at 31 degrees in January.
Next: The first of many suitable California cities
11. San Diego, California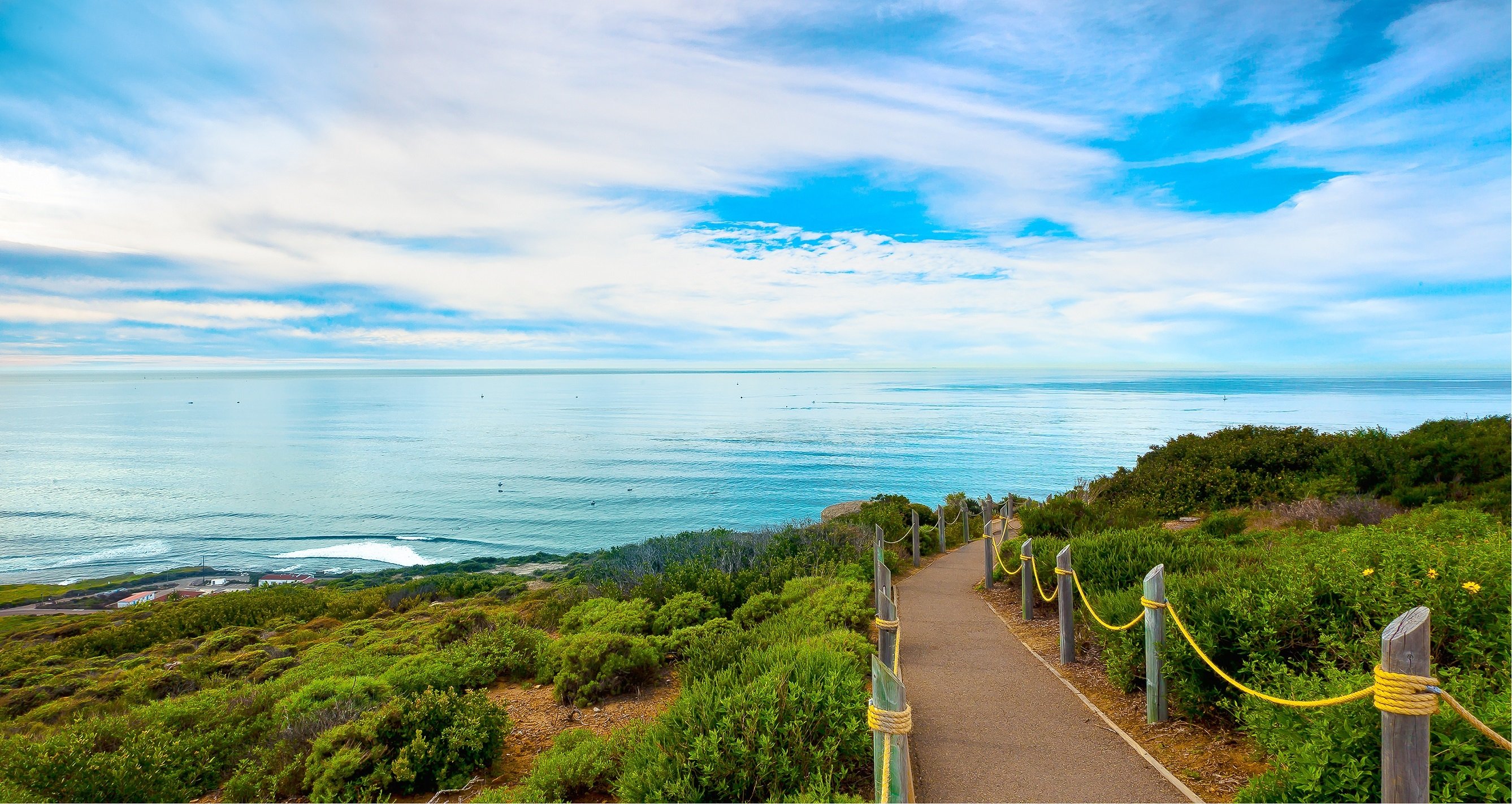 California is one of US News' most fair-weathered states overall. San Francisco and Long Beach are both cities where retirees can avoid unbearable weather patterns, but San Diego offers a small town feel other nearby cities lack — at least that's what locals say. Temperatures float from the mid-60s in winter to the high-70s in the summer. There are more than enough warm sunny days to enjoy Coronado Beach and the Laguna Mountains to the east.
Next: Give and take in Cali
10. Carlsbad, California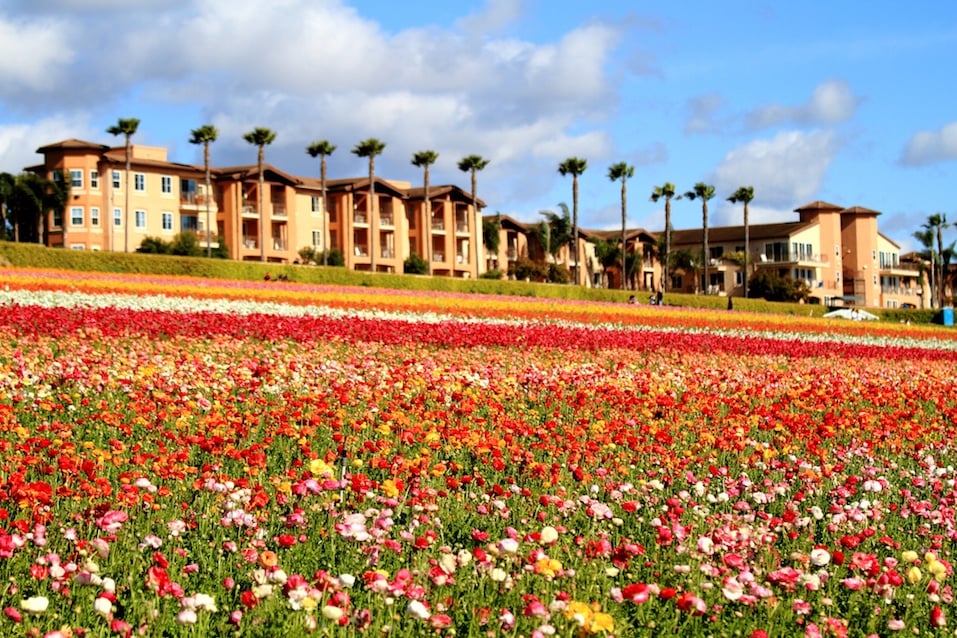 Ocean-side living and a sunny California climate make Carlsbad a great city to retiree weather-wise. It rarely gets above 70 degrees in the summer or below 45 degrees in the winter, so retirees will have no problem enjoying all the outdoor hiking trails the city offers. Unfortunately, pristine weather conditions come at a price. Kiplinger ranks California as one of the least tax-friendly states for retirees, and the high cost of living doesn't always lend itself to a life of frugality many seniors want.
Next: A vibrant Southern town with warm weather
9. New Orleans, Louisiana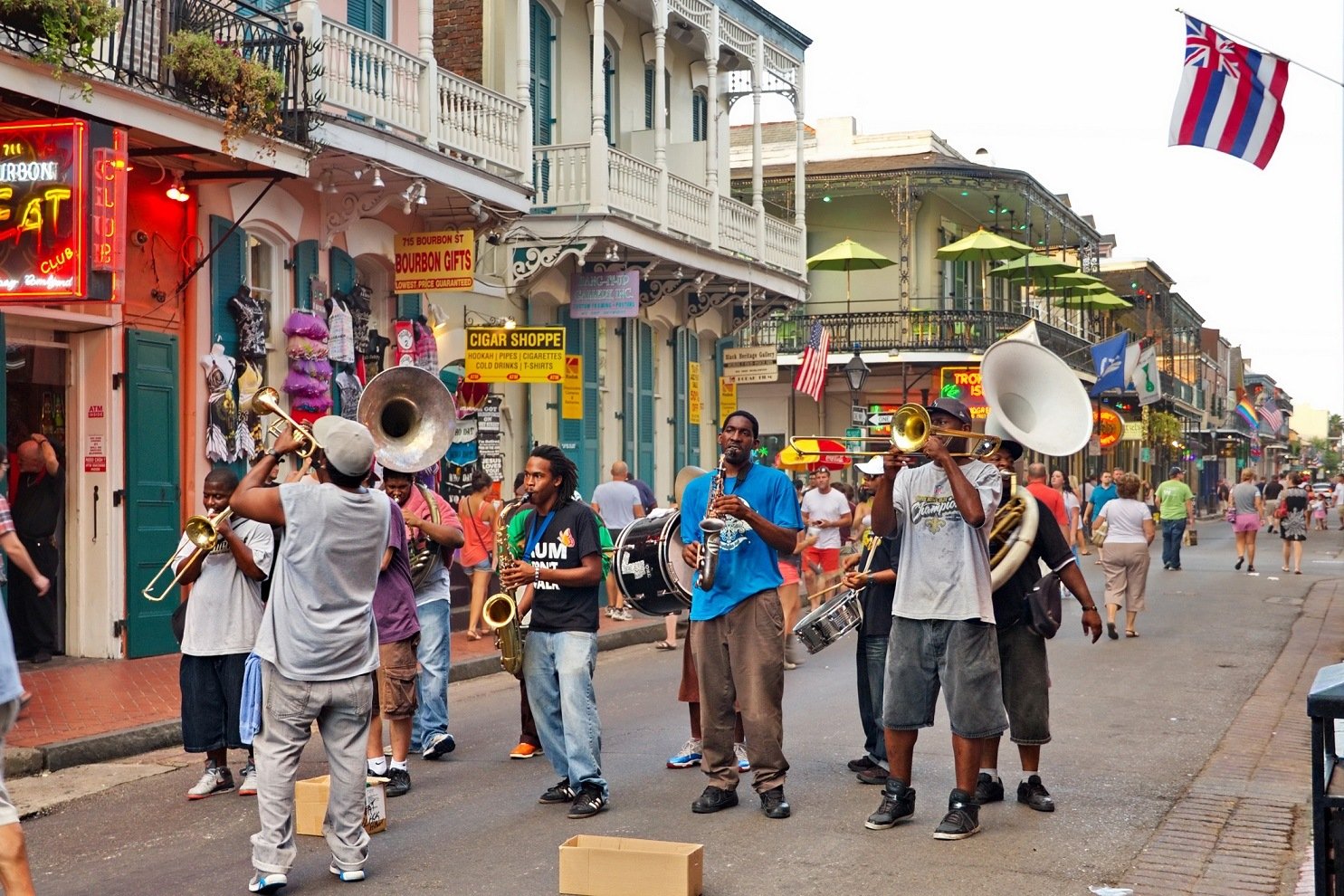 While the summers may get a bit toasty in New Orleans, the winters remain mild. Kiplinger reports an average summer high of 91 degrees and a winter low of 45 degrees. Such temperatures allow active retirees to enjoy everything this vibrant Louisiana city offers, such as parades, festivals, and a lively music scene. Don't worry about your budget, Louisiana is one of the best states for retirees when it comes to taxes.
Next: Why experts think retiring to Texas is a good idea
8. Sherman, Texas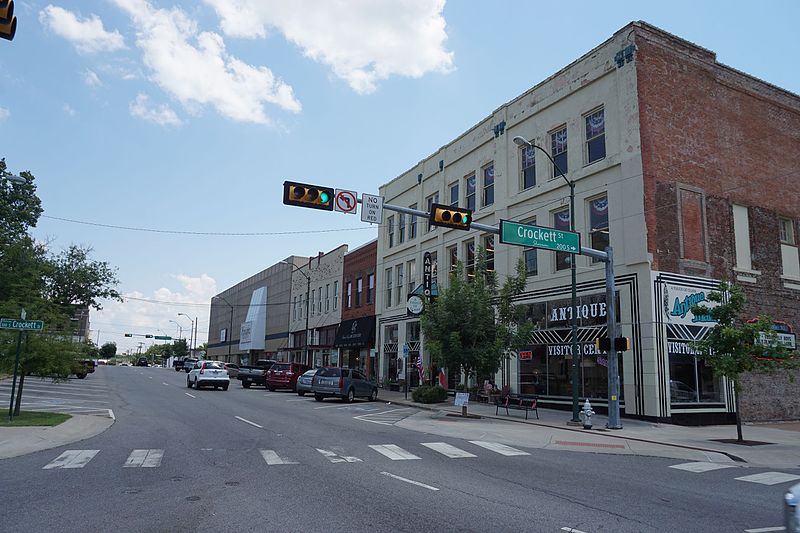 All three publications agree that Texas is a wise state to choose for retirement if weather is a high priority. January lows are pleasant throughout the state, and the summers are warm in places like Galveston or Richardson. But Kiplinger thinks Sherman, Texas, will be a future retirees best bet. It has reasonable year-round weather conditions — although slightly on the warmer side during the summer months — and an excitingly low cost of living.
Next: A growing South Carolina city with mild weather
7. Greenville, South Carolina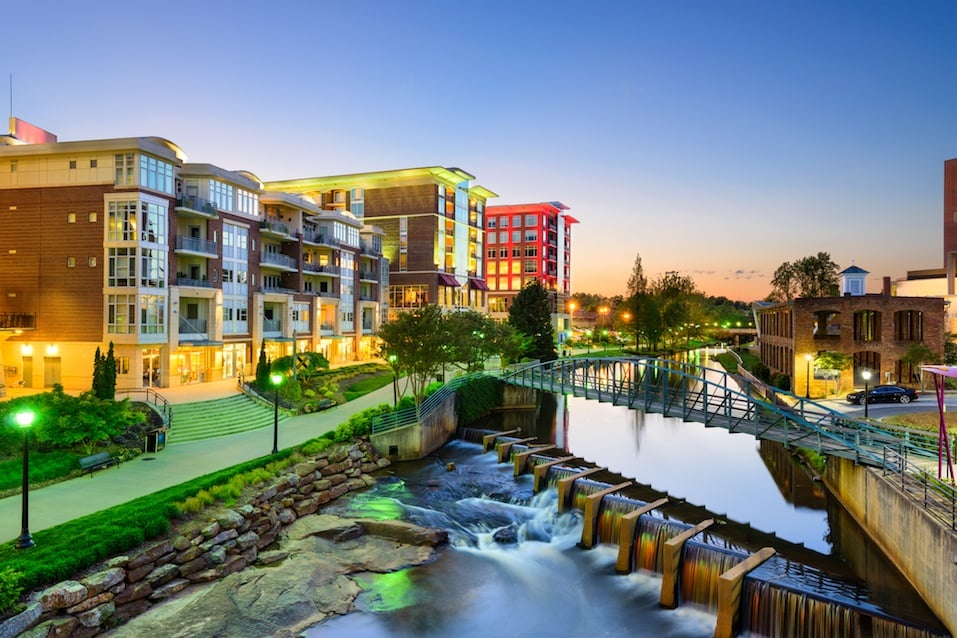 Greenville, South Carolina, is a fast-growing city with a small-town feel. The cost of living is cheap and the weather is sensible. Greenville is perfect for snow birds looking to escape Northern winters but who don't want to travel all the way to Florida to do so. Winter nights may be chilly with a 34-degree average, but the summers are warmer at 89 degrees.
Next: No snow here!
6. St. George, Utah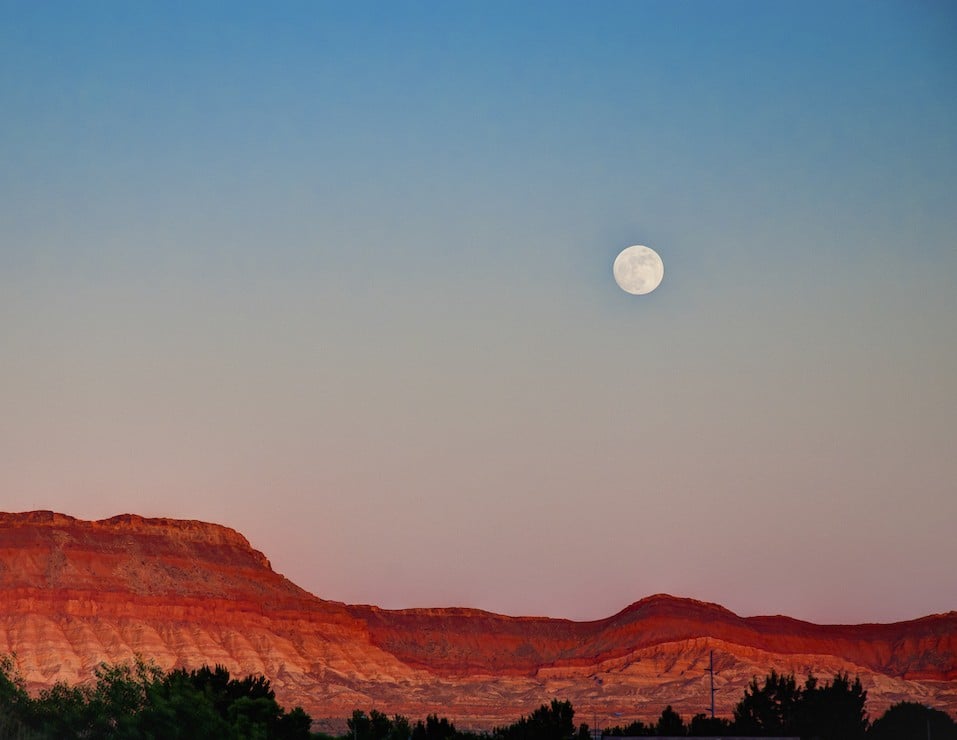 Utah is a state known for sunshine, and the city of St. George is no different. Retirees will love the open spaces and the dry, sunny air that's perfect for outdoor activities. Snow in St. George is almost non-existent which means residents can explore nearby national parks almost any day of the year.
Next: House Hunters loves to film in this city
5. Atlanta, Georgia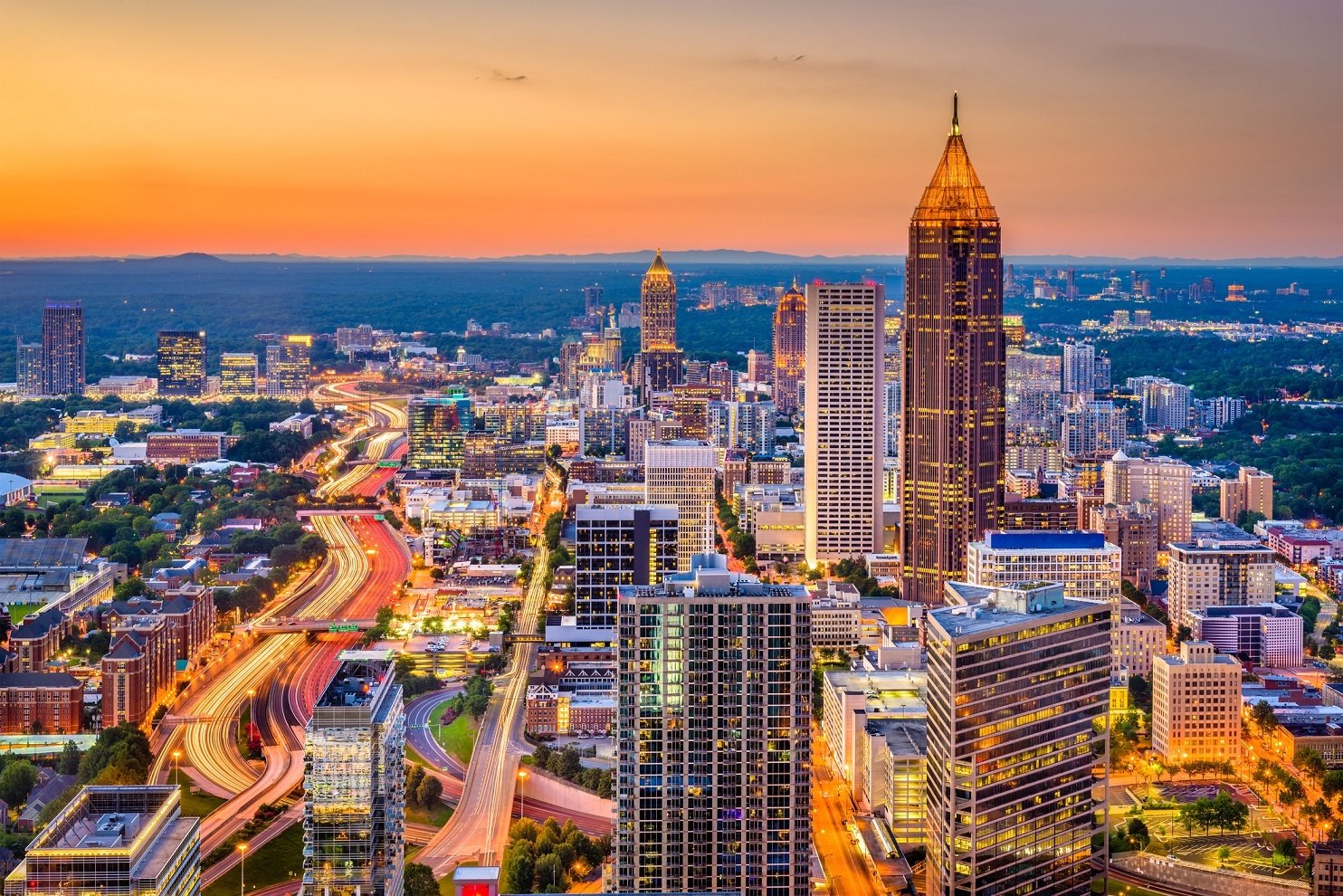 US News thinks very highly of Georgia as a permanent retirement location. In July, Atlanta's average high is 89 degrees, but temperatures fall to an average low of 34 degrees in January. This means retirees will still get the best of both worlds, minus the sub-zero temperatures or record-breaking heat spells. To top it off, Atlanta boasts a reasonable job market and a cheap cost of living comparison. FYI — it's westerly neighbor, Savannah, is not a bad option, either.
Next: A northern resort town with nice weather
4. Boise, Idaho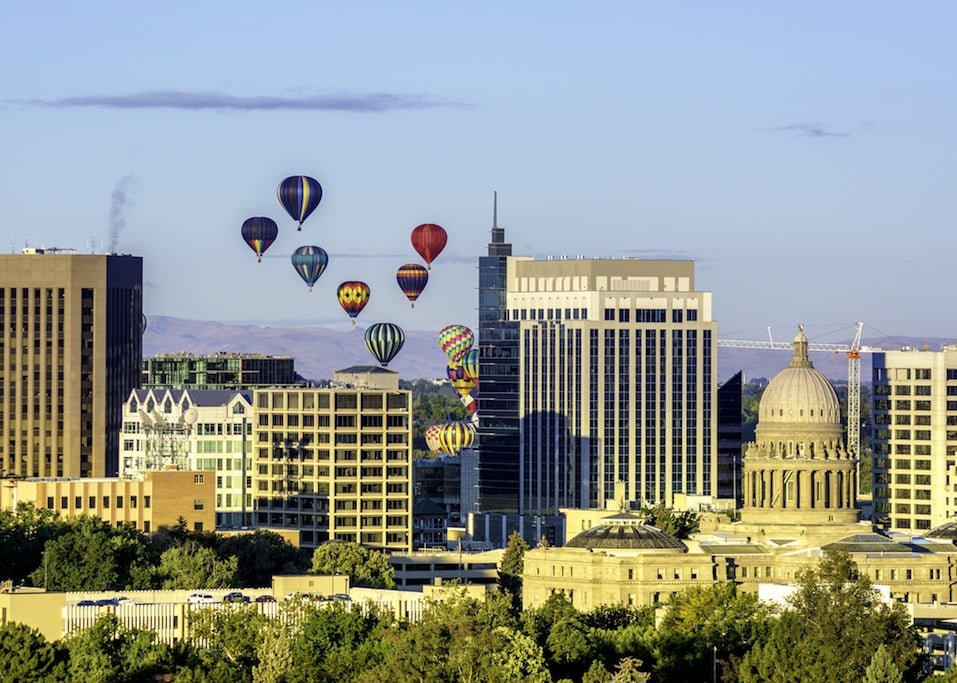 Outdoorsy retirees will never get bored in Boise, Idaho. The college town offers plenty of hike-able and bike-able trails as well as a booming town center with plenty of activity. Lucky, suitable weather conditions make it easier to enjoy these perks year-round. Low humidity, relatively mild winters, and healthy air quality means retirees will have no qualms maintaining an active social life in Boise.
Next: Calling all beach lovers!
3. Sarasota, Florida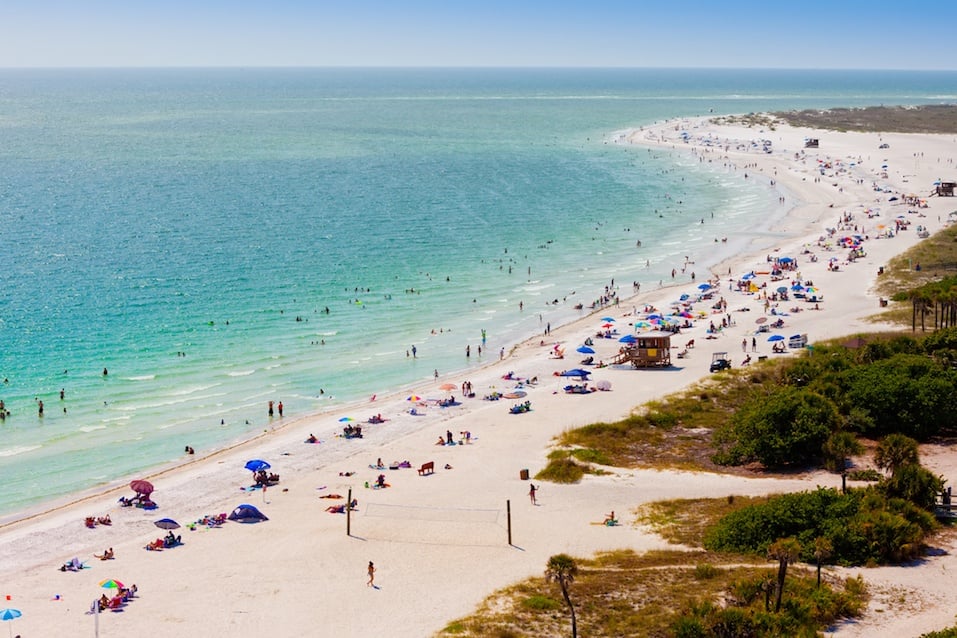 Sarasota Florida, sits south of Tampa on the Gulf Coast and is a prime beach-centric retirement locale. Kiplinger, US News, and Niche all agree retirees can't go wrong with most Florida cities, but Sarasota wins out as a top retirement destination due to its higher than average senior population and comfortable year-round weather patterns. Nearby Siesta Beach is popular with locals and tourists alike considering almost everyday in Florida is a sunny day.
Next: Residents love this city
2. Scottsdale, Arizona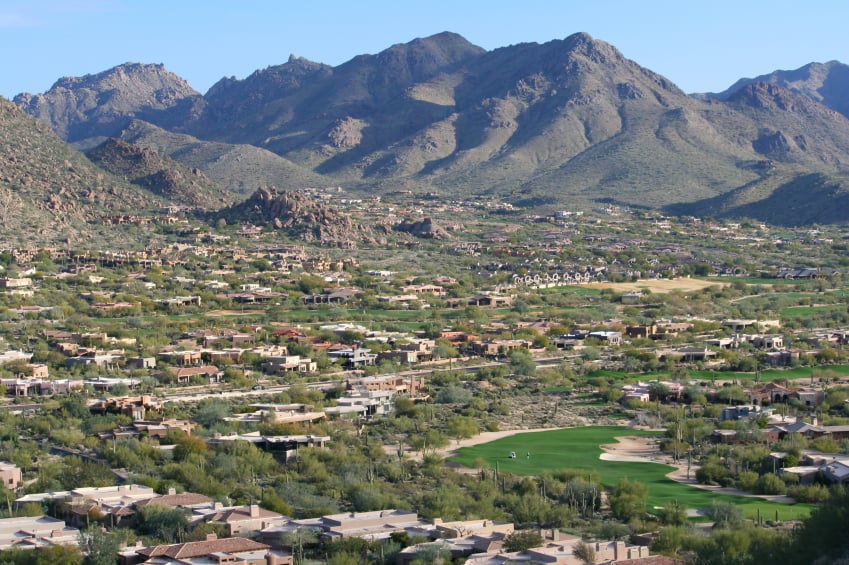 The average high temperature in Scottsdale ranges anywhere from the mid-60s to just over 100 degrees, something many retirees will rejoice if they're used to enduring long, brutal winters up north. You'll even be able to escape sweltering summertime heat since the annual high only reaches 84 degrees. It's for this reason Niche.com ranked Scottsdale as its No. 2 best city to retire overall. Residents just can't say enough about the city's weather, health and fitness, and outdoor activities.
Next: The No. 1 city with the best weather
1. Cape Coral, Florida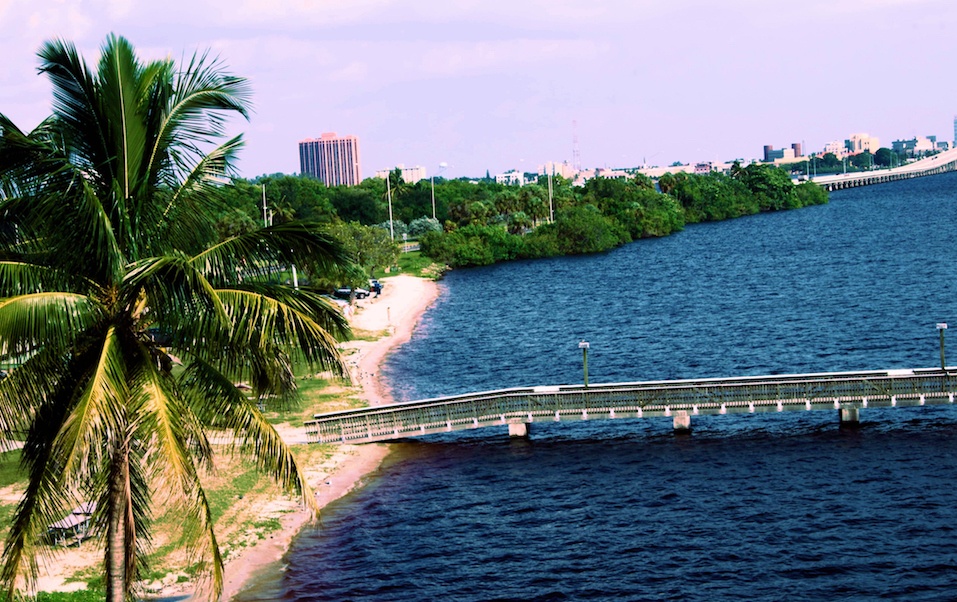 Cape Coral is Niche.com's No.1 best city for retirees. The summer months will be warm, about 92 degrees in August, but January will remain mild at a reasonable 56 degrees. Current residents rave about not just the weather, but the sunsets and the outdoor activities available as well.
As one review says, "For those who want a suburban lifestyle with fast city amenities, look no further. Whether you're in the north Cape for the young family neighborhoods, or south Cape for the retired and quiet living. Cape Coral has best of both worlds."
Follow Lauren on Twitter @la_hamer.
Check out The Cheat Sheet on Facebook!