19 of the Most Ridiculous Fees Airlines Are Scamming You With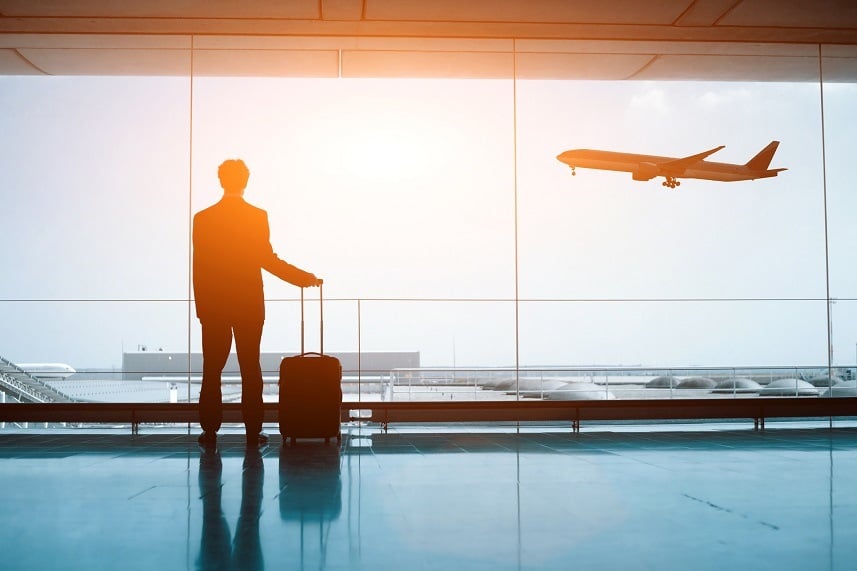 Flying gets expensive. So whenever you're booking a flight, you're probably looking for the cheapest airfare you can find. But even when you score a cheap flight, the airline will surprise you with all kinds of ridiculous fees. That's the "modus operandi" for many budget airlines. (That means they don't get anywhere close to being crowned the best airline in the United States.) But it's becoming more common among more premium airlines, too.
Would you rather turn a blind eye to the added costs your airline will charge you? That's not a good strategy. Knowing what to expect will help you better compare the real cost of two different plane tickets. And it'll help you more effectively budget for the full cost of your trip. Convinced? Check out some of the most cringe-worthy airline fees you might have to pay next time you jet off on a vacation.
1. Blanket fees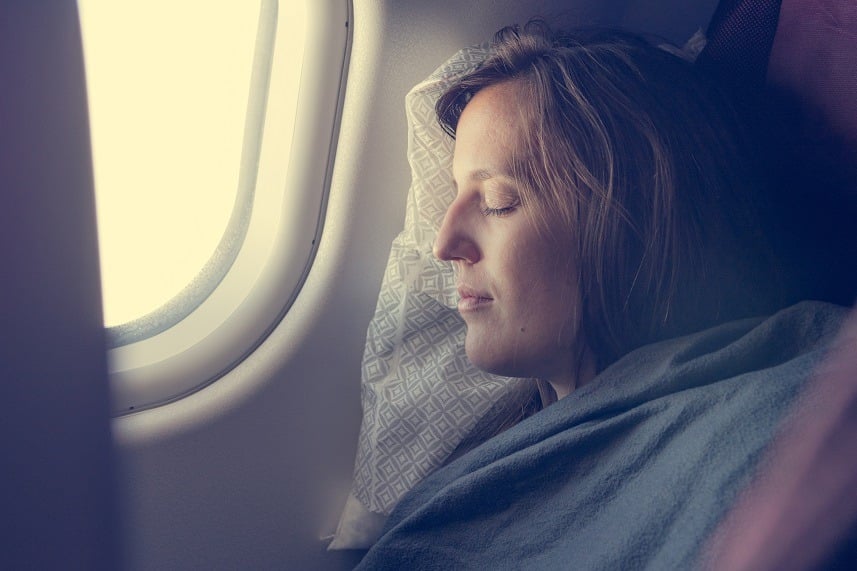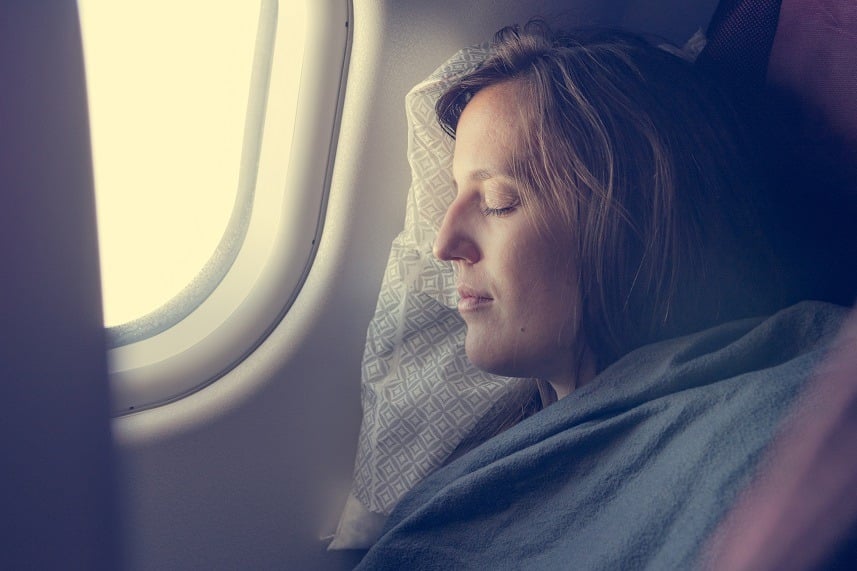 No, we're not talking about a charge that covers everything your airline wants to make you pay extra for. (You'd probably come out ahead if we were.) As The New York Times reports, a Hawaiian Airlines passenger made headlines for pitching a fit over the airline's $12 blanket fee so disruptive that the crew responded by diverting the flight to deplane him. Unruly conduct aside, we agree. It's pretty ridiculous for an airline to charge $12 for the use of a blanket — especially when those blankets rarely get cleaned anyway. Either pack your own throw, or wrap up in a warm scarf or coat if you anticipate getting cold on your next flight.
2. Change fees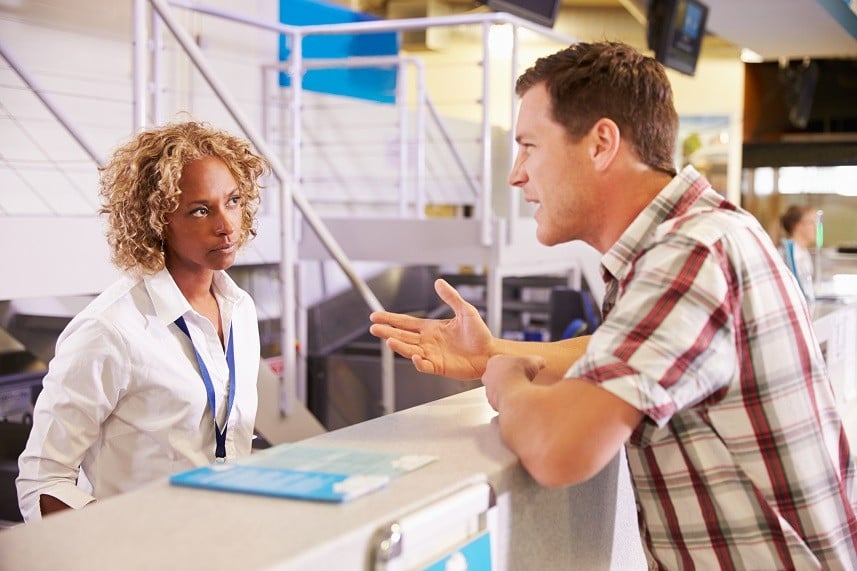 Fortunately, not all airlines charge for the use of their (unsanitary) blankets and pillows. And The New York Times reports most passengers aren't upset about those fees. Instead, "the fee that makes most passengers angry is the one for changing flights, which costs an average of $200 on domestic flights." It's definitely one of the biggest fees that you'll encounter and typically ranges from $125 to $250. So many passengers avoid changing flights for fear of the change fee — even when evolving travel plans would make it more convenient to pick a different flight. And the only major domestic airline that doesn't charge change fees is Southwest.
3. Fuel surcharges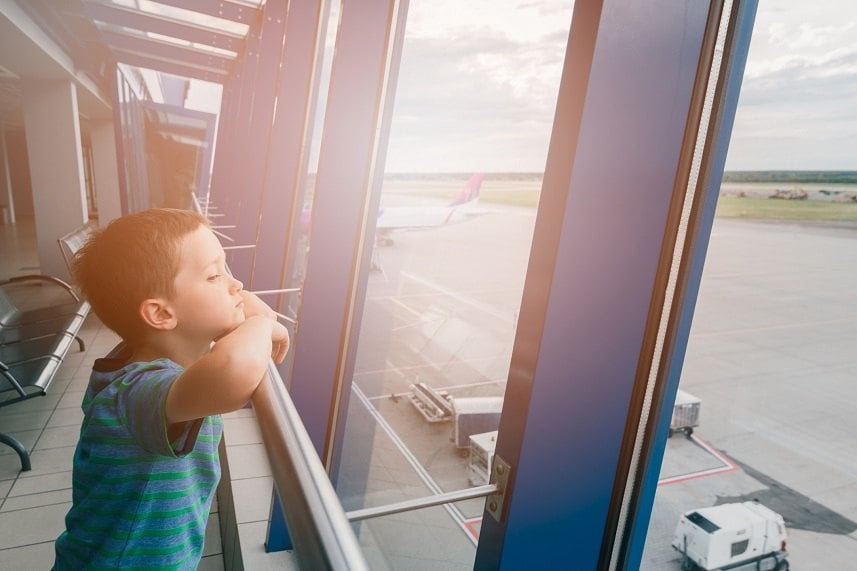 You're paying for much more than your seat when you buy an airline ticket. Most airlines pass on their own costs to their customers, including a fuel surcharge. Fuel surcharges first began appearing on international airfares, where they could almost double the price of a ticket. The charge supposedly helped offset high oil prices. But as oil prices have fallen, the charges have remained. Some carriers now call it an "airline surcharge" or "carrier-imposed fee." But that doesn't make things any better.
4. Charges for seat assignments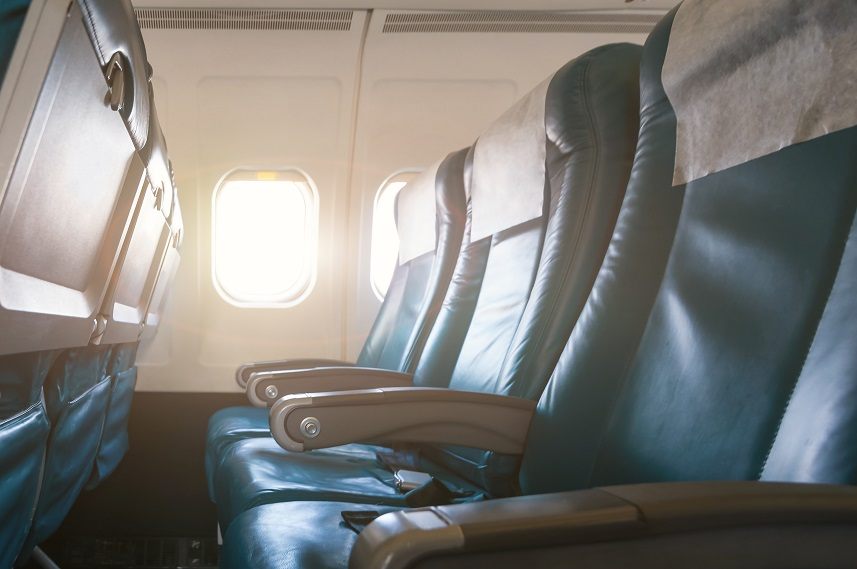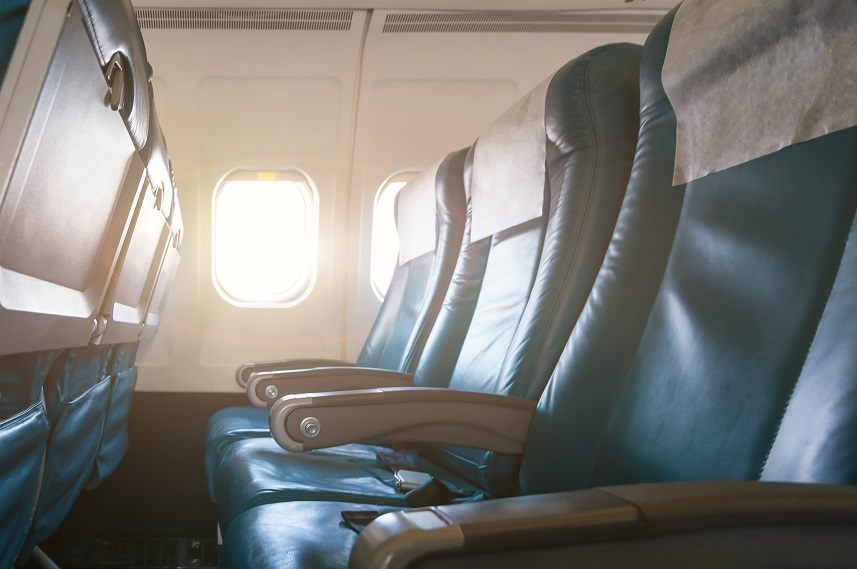 Many of the fees airlines charge passengers have come about as a result of "unbundling." What does that mean? They lower base prices for flights to get passengers to book a ticket. Then, they charge extra for just about everything. One of the most aggravating developments? Many airlines are starting to charge for seat assignments. Whether you want to sit next to your partner, really prefer a window seat, or just want the peace of mind that comes with knowing where you're sitting, you'll often have to pay extra.
5. Fees for a printed boarding pass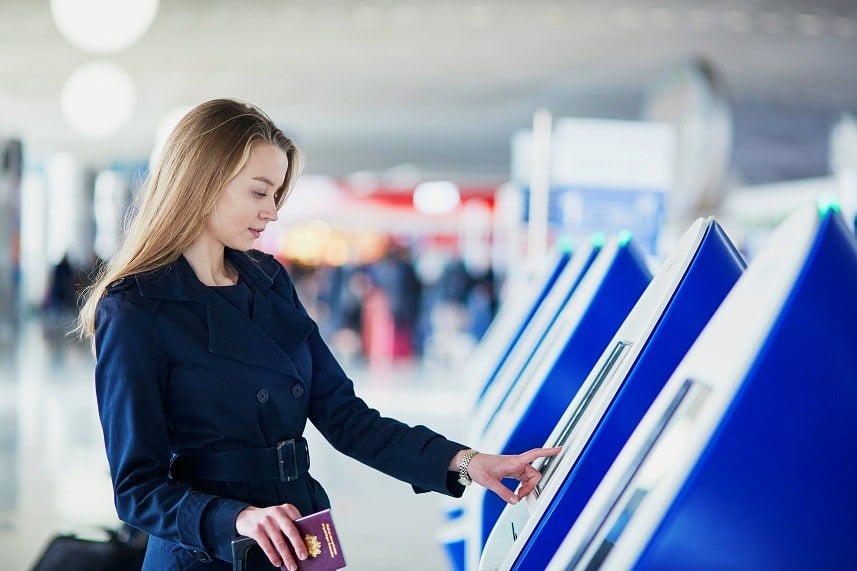 Because most of us have smartphones, we usually just pull up our boarding pass on the airline's app. Now you have an extra reason to opt for an electronic boarding pass instead of a printed one. In a blatant move to get more money out of travelers, airlines have begun to charge customers for a printed boarding pass. Sure, you don't need a paper boarding pass. It's probably better for the environment if you don't print one and then leave it wadded up in your coat pocket. But as far as ridiculous airline fees, this one sounds like a winner.
6. Charges to move to an earlier flight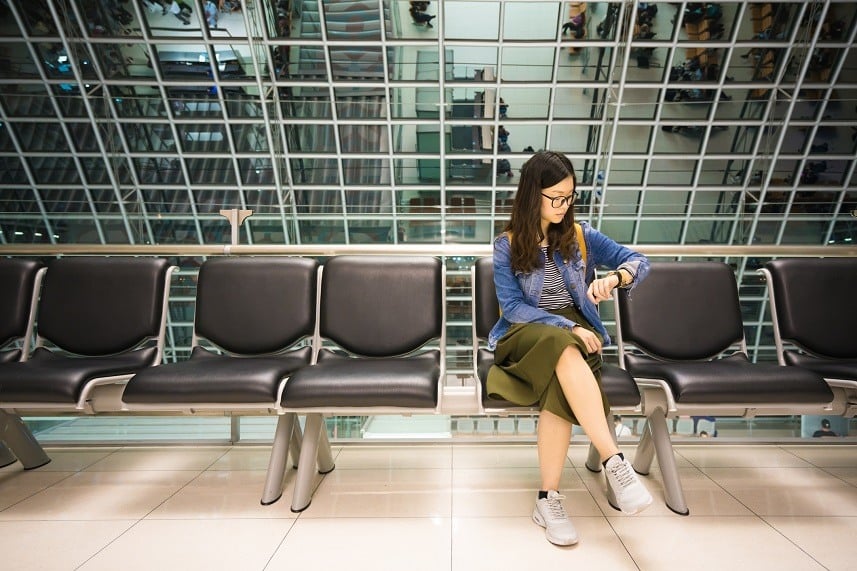 Let's imagine this scenario. You're out of town for business, and you finish up with your meetings or your conference early. So, because you have nothing to do but hang out at a boring hotel, you head to the airport early — maybe four or five hours early. Once you're there, you realize your airline has an earlier flight than the one you're booked on. A flight to your same destination. A flight that isn't even full. Shouldn't the airline let you switch to that flight, no questions asked? That's just not how it works, according to Forbes. Most airlines will charge you $75 or more to move to an earlier flight, even though there's no cost associated with moving you to that earlier flight.
7. Credit card fees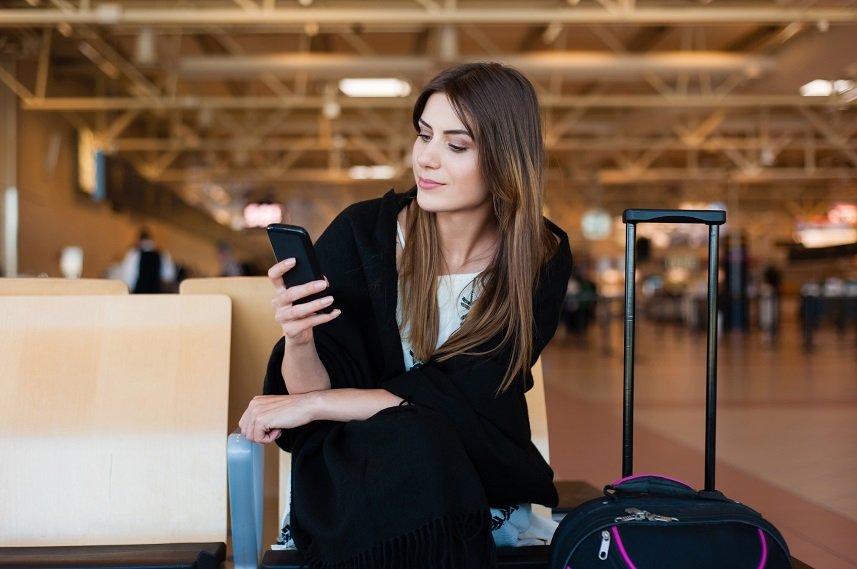 Want to book your next flight from the comfort of your home, with your credit card? According to CNN, your airline may charge you extra. "Airlines increasingly charge passengers extra for the privilege of charging their upcoming trip." The fees vary from airline to airline. Some charge a flat fee. Others opt to tack on a percentage of the airfare. The only way to avoid the fee with an airline that wants to charge it? Head to the airport, and book your flight there. You probably won't even escape the fee by booking over the phone, an option that often comes with its own set of fees.
8. Carry-on bag fees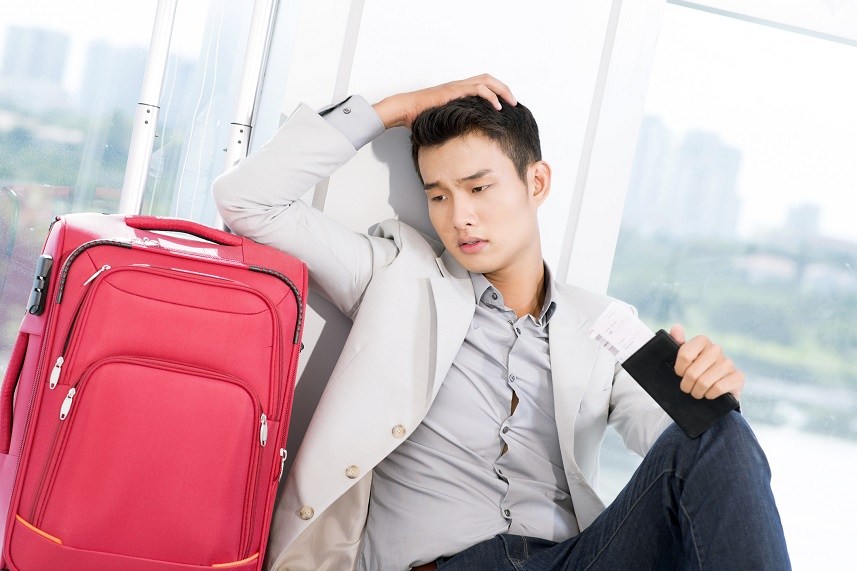 We've gotten used to the idea of paying for checked bags. (We'll get to those next.) But annoyingly enough, many airlines have begun to charge for carry-on bags, too. The idea that you now have to pay for the privilege of fighting for space in the overhead bin is pretty insulting. But many passengers prefer packing a carry-on because the fees for checked bags cost even more. Exorbitant fees for luggage might not be a big deal on a short trip. But if you're going to be traveling for weeks or months at a time, you'll probably need more than one bag. That means baggage fees, even for carry-on bags, can dramatically increase the cost of your flight.
9. Checked bag fees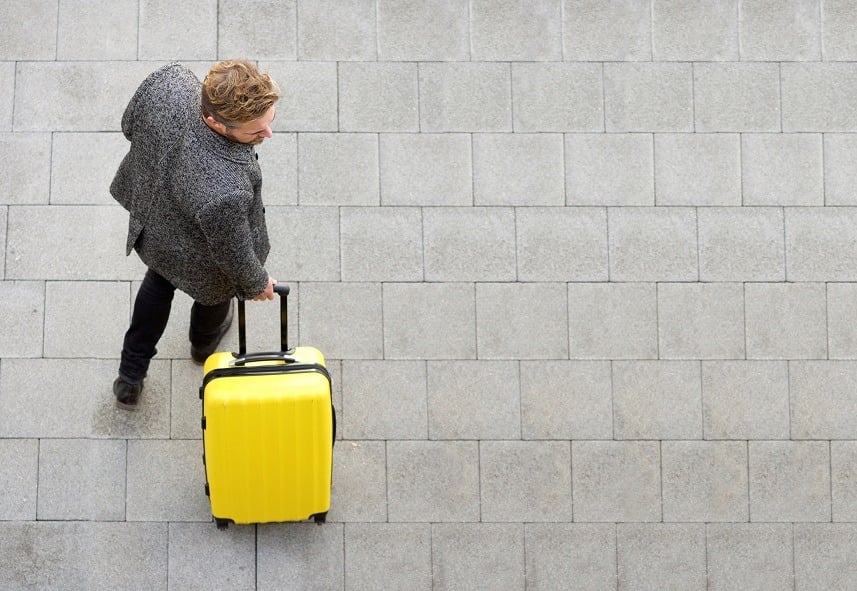 Fees for checked bags, like the charges for carry-on bags, are a cost you should probably just factor in to the price of your trip from the beginning. The New York Times offers an example. In a study of eight airlines, Spirit Airlines offers the lowest base fare. However, Spirit "charges the most for baggage ($50 for the first bag, $111 for the second) and for changing flights ($250). Throw in a $35 carry-on fee and, if you're a traveler with two checked bags who has changed your flight, you could be paying more than twice the cost of your base fare." Fees for checked bags have gotten so exorbitant that some travelers opt to cram all of their essentials into a carry-on bag.
10. Overweight bag fees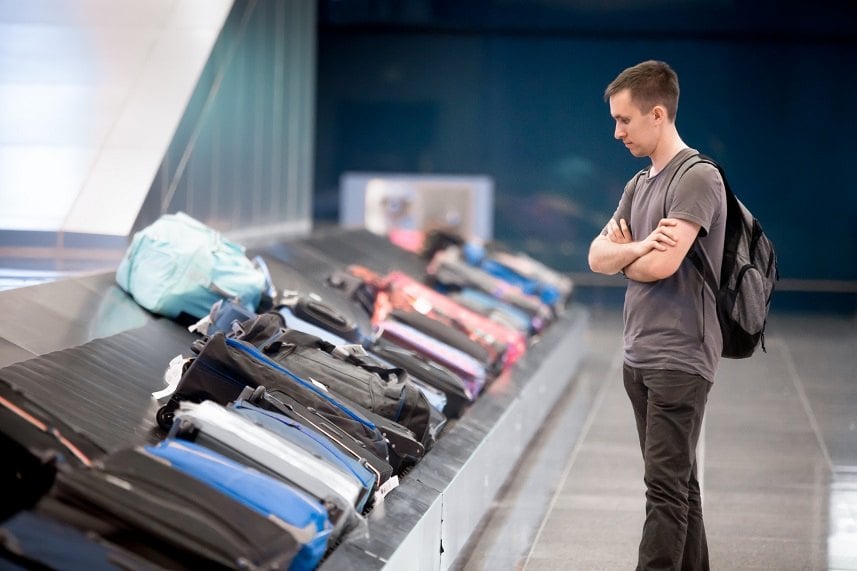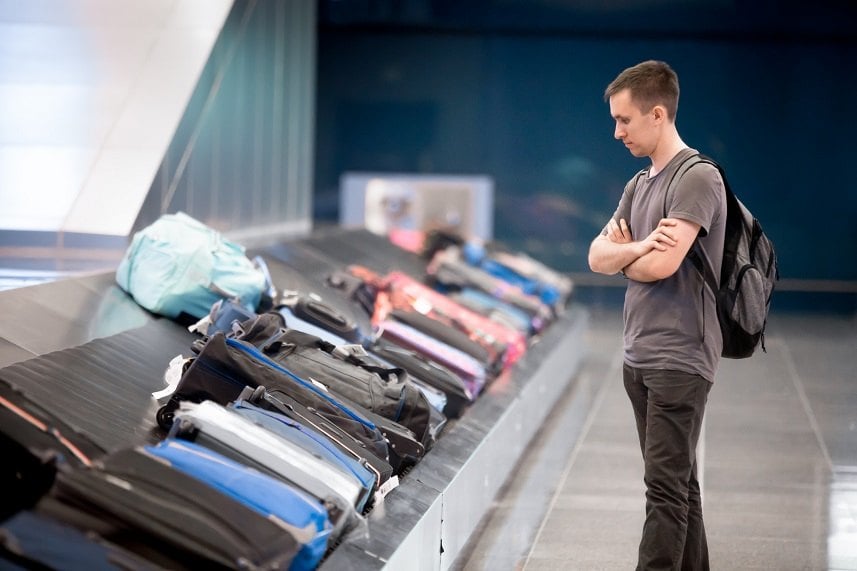 Although the standard bag fee has remained steady right around $25, The New York Times reports airlines are making up for lost ground by charging more for overweight bags. Flying with all the essentials for a cross-country move? Heading to college or graduate school with all of your possessions in your suitcase? Or just taking an extended vacation with all of your travel essentials? Make sure your bag doesn't creep over the weight limit. Otherwise, you could end up paying $100, $200, or even more to get the airline to take your bag.
11. Upgrades to premium economy seats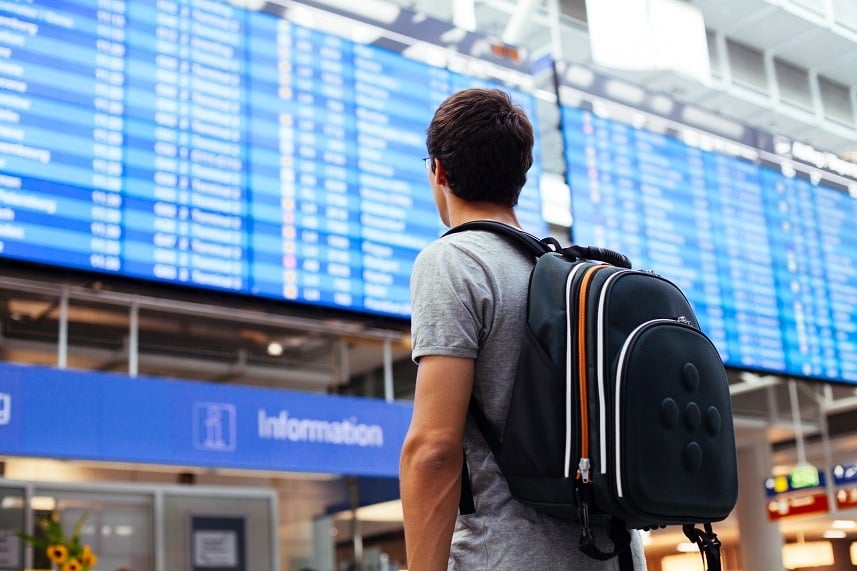 If you think there's one "economy" class or cabin, think again. Many airlines offer both premium and basic economy fares. With a basic economy fare, you'll probably have to pay extra for a seat assignment and carry-on bag. And you might not even have the option of canceling or changing your reservation. Premium economy seats, which cost more, sometimes come with seat assignments. They also offer a level of comfort and amenities that place them somewhere between economy and business class. They might include extra legroom, comfier seats, or ports to charge your laptop. On a few airlines, you might get some perks, such as free drinks. But you can expect to pay a significant amount extra for the upgrade.
12. Wi-Fi access charges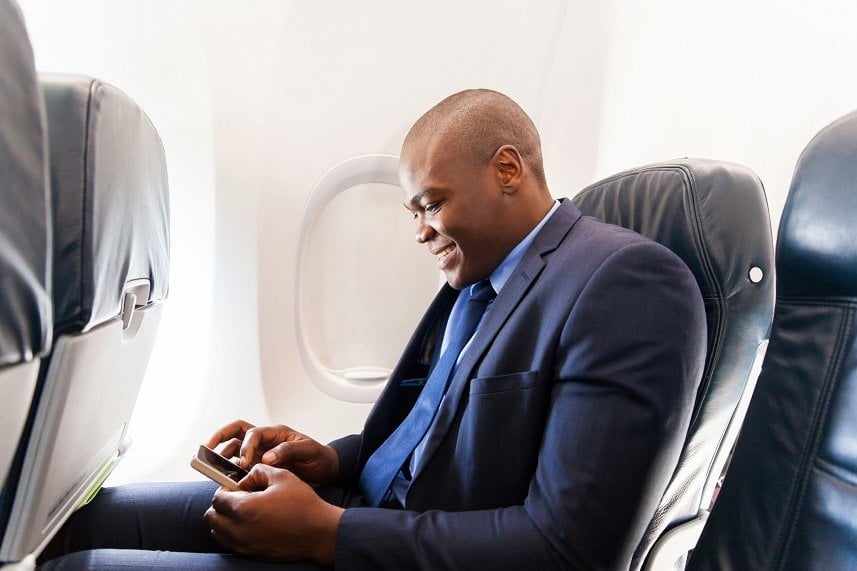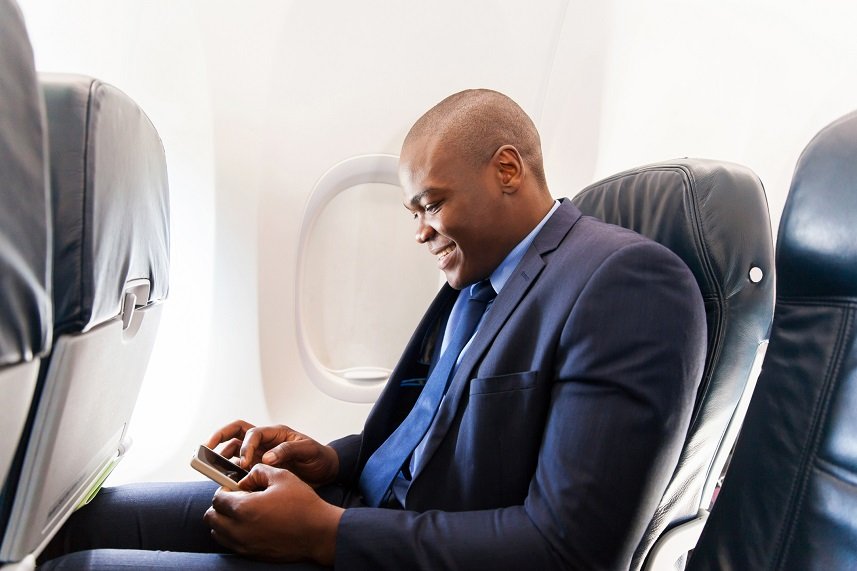 Thinking of getting some work done (or catching up on your Netflix queue) on your next flight? Perhaps you should pack a book instead. Airlines charge costly fees for access to the in-flight Wi-Fi network. Some even charge more for access if you purchase it on the plane, not ahead of time. But you should never use the in-flight Wi-Fi. Besides the high prices, you can look forward to internet speeds so slow that they make the network unusable. Plus, in-flight Wi-Fi networks have terrible security. Don't want anyone spying on you? Just skip the in-flight Wi-Fi.
13. In-flight entertainment costs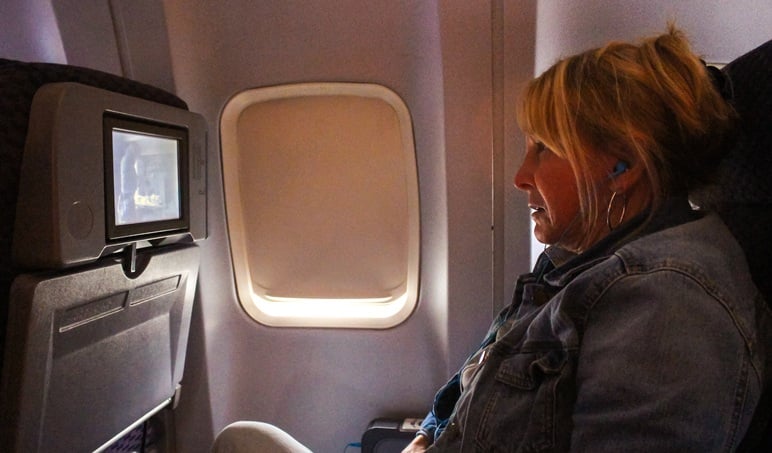 We've all experienced it. A special kind of boredom strikes when you're stuck on a plane with a dying phone, no books to read, and only an in-flight magazine crusty with unidentified foodstuff (in the best-case scenario). So what do you do? Resort to the meager library of TV shows, movies, and music offered by the in-flight entertainment system. But not so fast. Almost all in-flight entertainment is overpriced (with the glorious exception of libraries from American and Delta, which offer all of their in-flight entertainment for free). Think twice before you settle for a B-list romantic comedy. And next time, think ahead, and pack something to read — or charge your phone.
14. Rental charges for tablets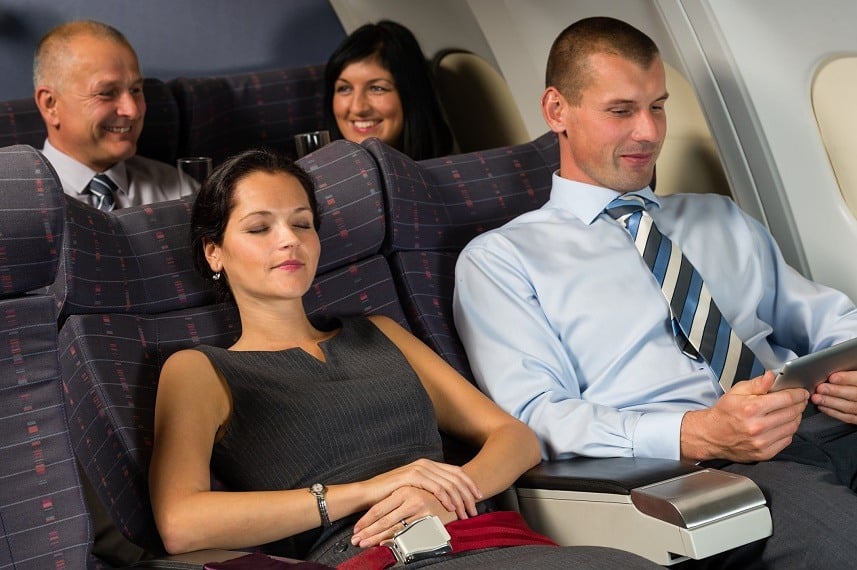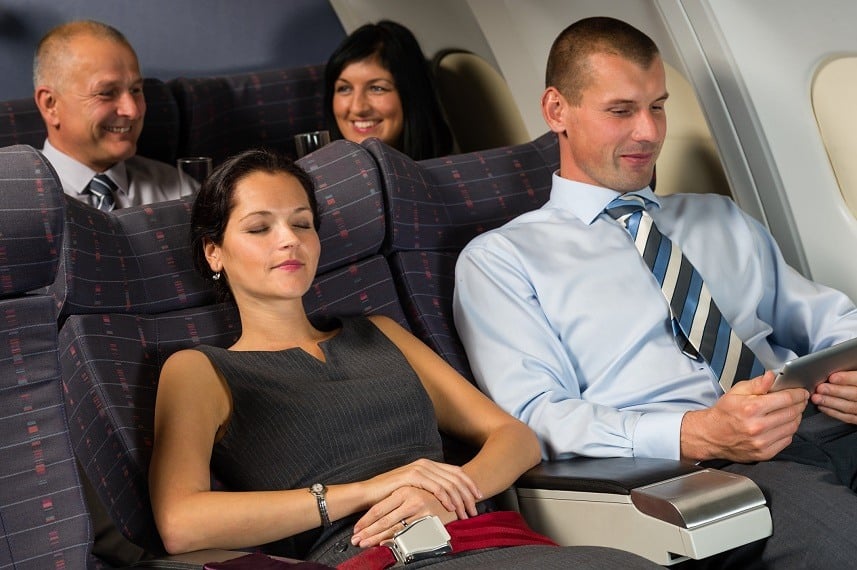 Do you have a child (or two or three) in tow? Then, you might find yourself weighing whether the rental charge for a tablet would be worth it. The answer probably depends on your level of preparation (and sleep deprivation). But domestic airlines charge as much as $15 for the use of a tablet during the flight. If you or your family already owns a tablet, your best bet is to avoid the fees by bringing your own gadgets from home. Just don't forget the earbuds. Airlines are happy to overcharge you for those, too.
15. Agriculture fee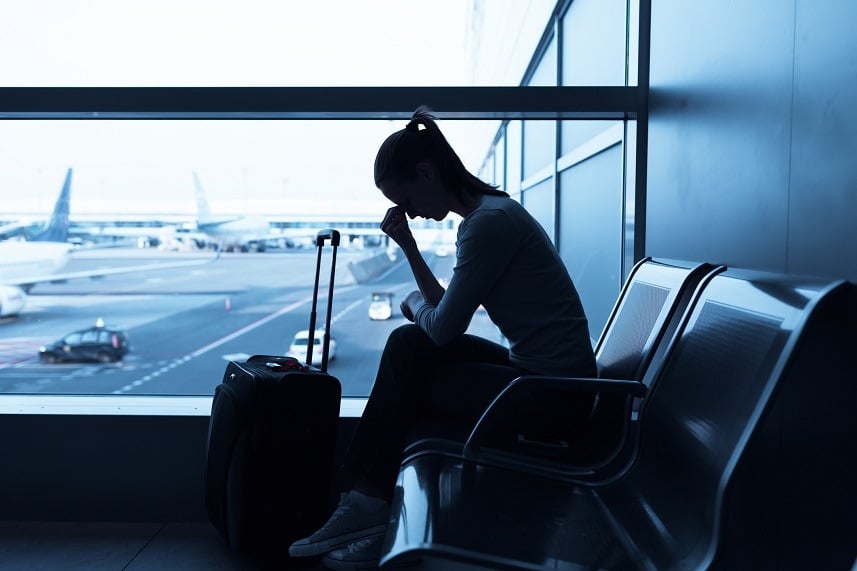 You can opt out of in-flight entertainment or choose not to use the in-flight Wi-Fi network. But you can't opt out of paying the agriculture fee, which CNN reports is obligatory on all international flights that land in the United States. Can't imagine why you'd need to pay an agriculture fee? The charge helps the U.S. Animal and Plant Health Inspection Service to "defend America's animal and plant resources." We wouldn't blame you if you're rolling your eyes.
16. Meal charges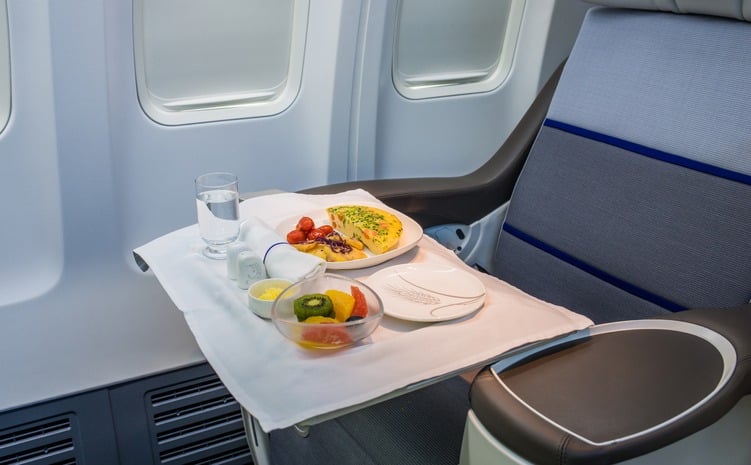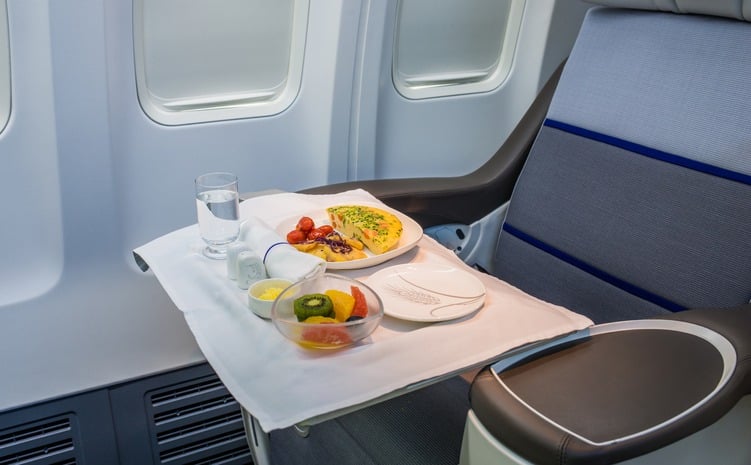 Fewer flights get meal service. And for the most part, airplane food's gross reputation is pretty well-deserved. (If you're flying in a luxury cabin on an international airline, then you might get some good food.) But on a domestic flight long enough to offer meals, you'll likely find yourself exorbitantly overcharged for insultingly underwhelming food. We'll clue you in on one of the best-kept airline secrets. You can take your own meal onto the plane. In fact, you can pack as much food as you want. And whatever you pack will probably taste significantly better than what the airline has to offer.
17. Snack fees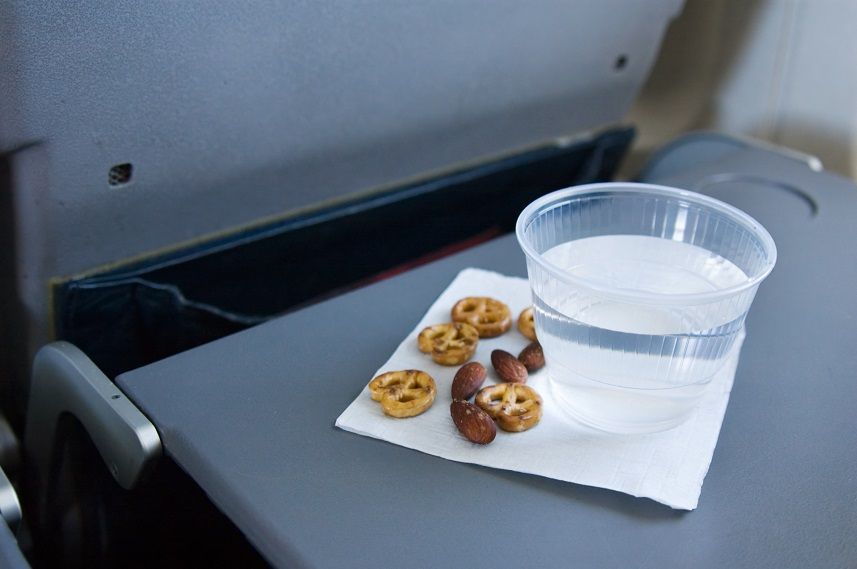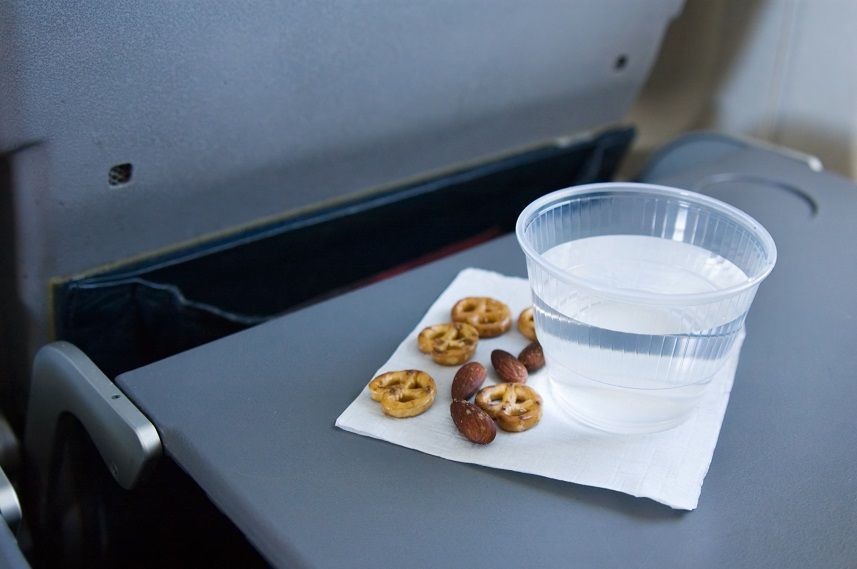 Thought you could at least look forward to a free snack on your next flight? Think again. Many airlines don't offer free snacks at all. And the options available can cost $5, $10, or even more. We can't think of a single good reason you should overpay for one of the snacks on the menu. Either pack something at home or overpay for snacks in the airport, and take advantage of the much wider selection available along your concourse.
18. Drink costs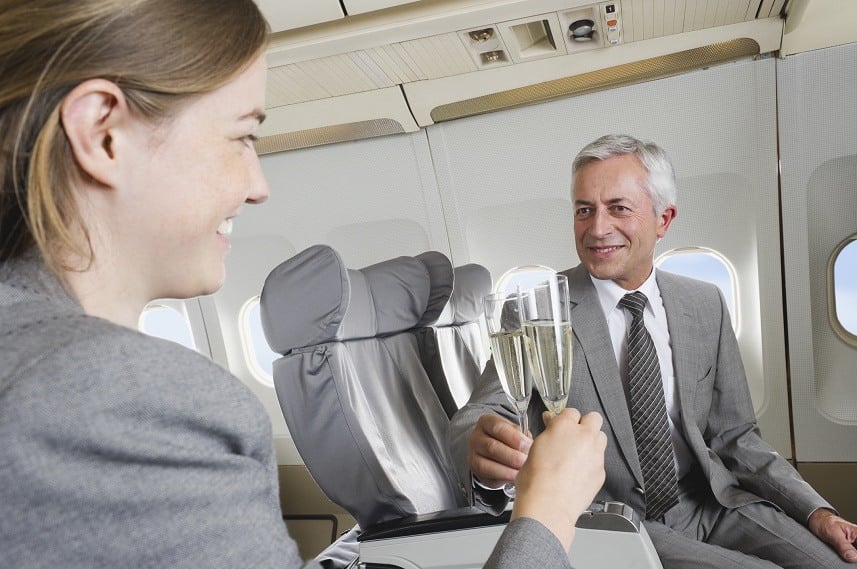 Did you have a particularly harrowing encounter with TSA? What about a mad dash to get to your gate on time? Or have you been stuck in the airport for hours, waiting for a delayed flight? We think you deserve a drink. And your airline agrees — so long as you're willing to pay handsomely for it. Many airlines offer beer, wine, spirits, and cocktails. But unless you're flying first class or in another premium class, you can expect to pay a lot for your drink of choice. Pick your poison. Just make it strong, so you'll only need to shell out for a single drink.
19. TSA fees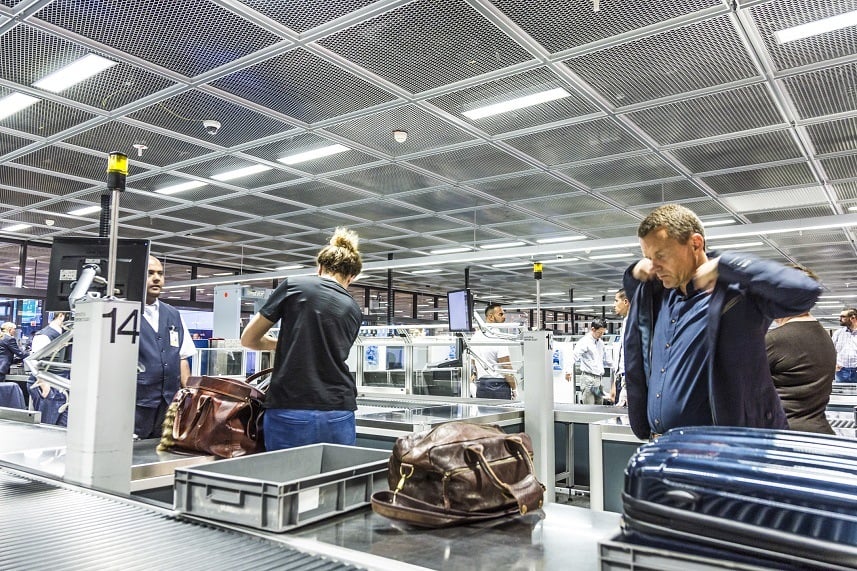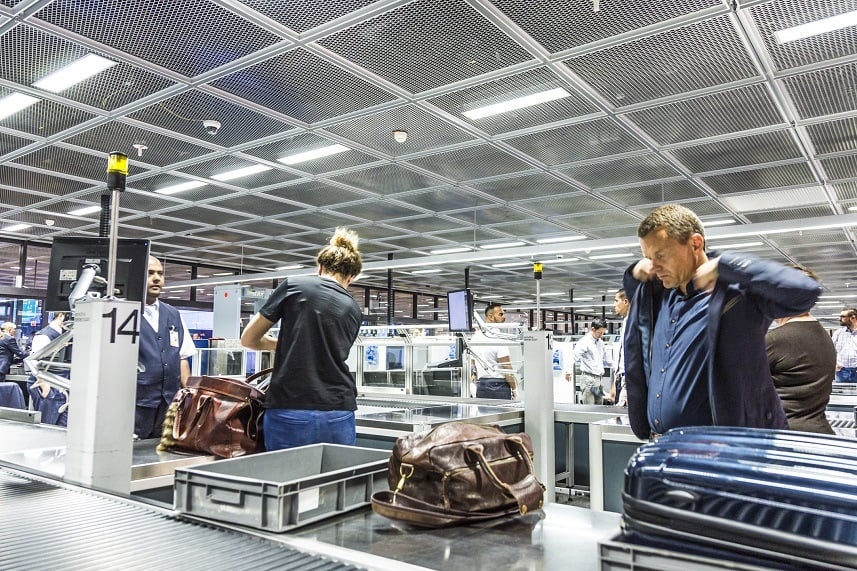 Like that Hawaiian Airlines passenger, you probably know whether your airline is charging you a ridiculous amount of money for a simple amenity, such as a blanket. But CNN reports airlines also charge you fees that you don't know you're paying. Case in point? The Transportation Security Administration fee. The TSA fee might cost you less than $10. But that doesn't make it any better that airlines are passing on the cost of increased security to their passengers. These are the same passengers, we might add, who have to take off their shoes, strip off their coats, and swallow their pride at the TSA checkpoint.