Rising Sea Levels Could Destroy These U.S. Cities Sooner Than You Think
It's easy to remain partially aloof to the latest natural disaster flooding your newsfeed when it doesn't involve you. But new data suggests tragedy could strike a little closer to home when rising sea levels are to blame. Sea level increases are up an average of 8 inches globally since 1880. And it's no joke.
A recent report by the Union of Concerned Scientists (UCS) found that roughly 180 communities in the United States are at risk of inundation by 2035, including more than 10% of the nation's oceanfront communities. The number of underwater cities climbs even higher by the year 2100. A rise of just two feet would destroy towns across all coasts without any change in storms.
So which urban areas are most at risk? Here are 15 cities and their surrounding neighborhoods that could sink underwater in a matter of years.
1. Miami, Florida area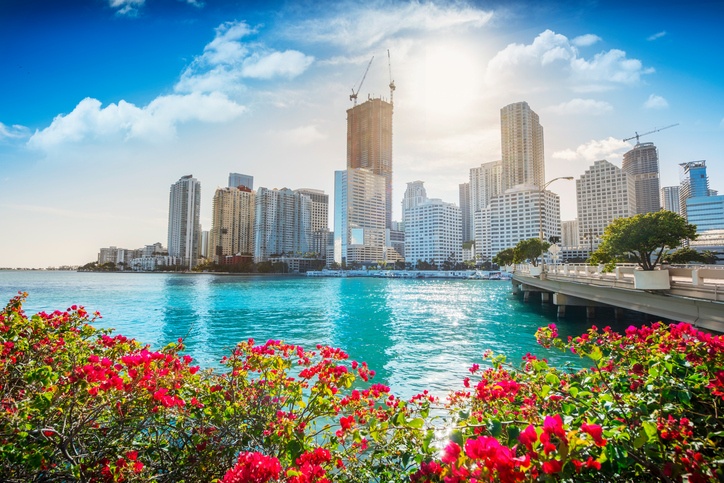 Neighborhoods at risk: Miami Beach, Homestead, Hialeah, Fort Lauderdale
Miami-Dade County is one of many major metropolises at risk of coastal flooding and destruction from rising sea levels. A report from Climate Central predicts flooding would put 154,000 people at risk come 2050, but UCS data believes the city has until 2100 until the city is doomed for chronic inundation
Notorious Miami Beach, luxury shopping malls, and the Miami Dolphin's brand-new NFL stadium would all become poised for destruction in this scenario.
Next: An entire city underwater?
2. Charleston, South Carolina area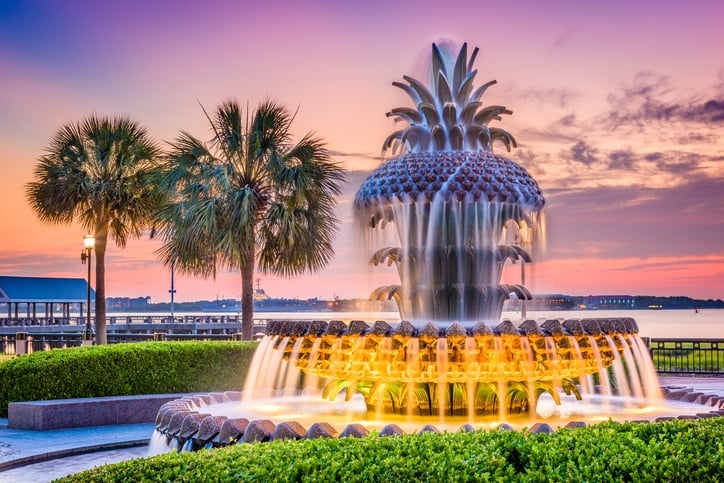 Neighborhoods at risk: Charleston Proper, Kiawah Island, Seabrook, Tybee Island
South Carolina's Lowcountry is no stranger to coastal flooding, but the chronic inundation zone is slated to hit Charleston by 2060 and take out much of the area's famed golf courses on Kiawah Island and many of the islands on the Gullah/Geechee Corridor.
Maps twenty years in the future also put Charleston proper in a high-risk scenario. Entire neighborhoods, a hospital, and much of the city's historic market would be underwater at this time.
Next: Unexpected collateral damage
3. Boston, Massachusetts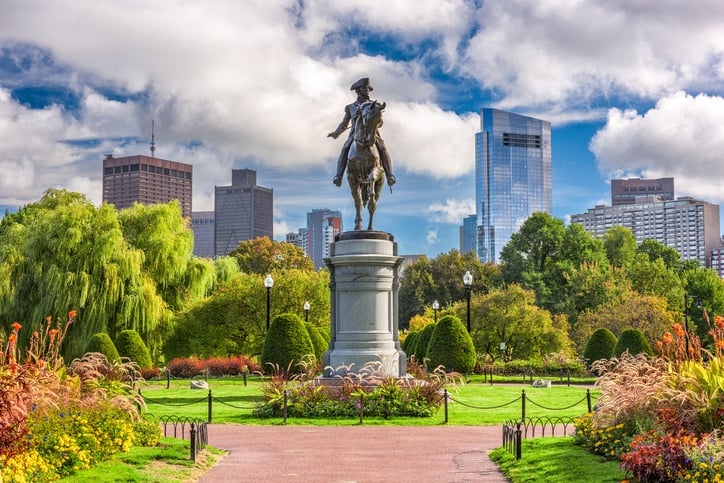 Neighborhoods at risk: Quincy, Revere
Neighborhoods in Boston stand to lose much more than just houses and businesses should rising flood waters creep in. Real estate agents in Boston say homes near the ocean are losing value because buyers are afraid to purchase homes on a flood map. Agents in Quincey and Revere are selling beachfront homes for 9% less, which is unusual considering Boston has one of the hottest housing markets in the country right now.
Next: Down the shore
4. New Jersey coastline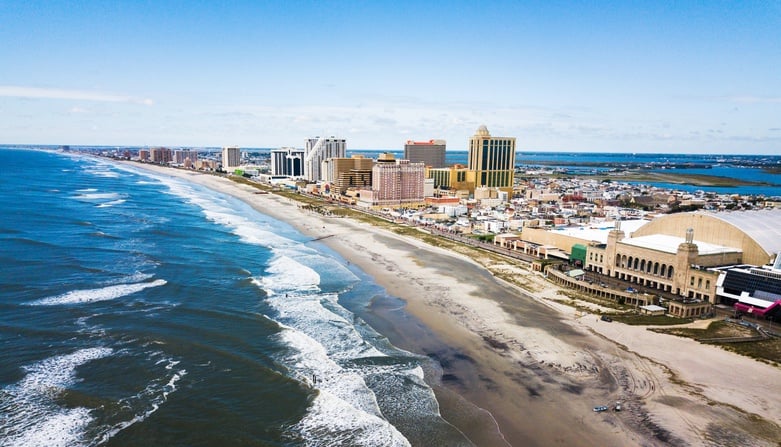 Neighborhoods at risk: Wildwood, Seaside Park, Ocean City
Sinking land will meet rising seas all along the New Jersey Coastline sooner rather than later. The "Jersey Shore" as the locals call it, is slated for "chronic disruptive inundation" by 2060 UCS says. Seaside Park and 14 more towns along the Jersey Shore, including Wildwood, Cape May, and Ocean City rarely experience the effects of tidal flooding but experts say they should start taking proactive measures to protect residents.
Next: Destruction in Florida
5. St. Petersburg, Florida area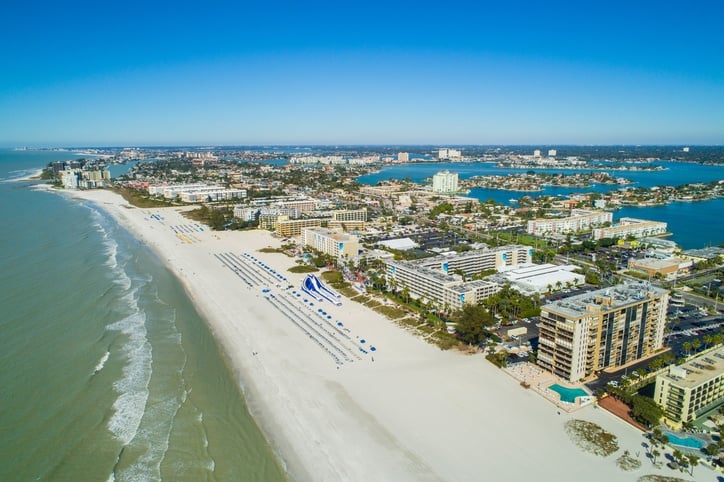 Neighborhoods at risk: Saint Pete Beach, Tierra Verde, Bradenton, Sarasota, Tarpon Springs
Five-foot surges would wash away most of St. Petersburg's east side and put more than 91,000 people at risk. Even smaller cities to the south like Bradenton and Sarasota are flagged by UCS data for dangerous flooding by 2060. Rising sea levels would wash out golf courses, beaches, and a sizable chunk of the nation's strawberry crop.
Next: A serious issue for wine-drinkers
6. Napa Valley, California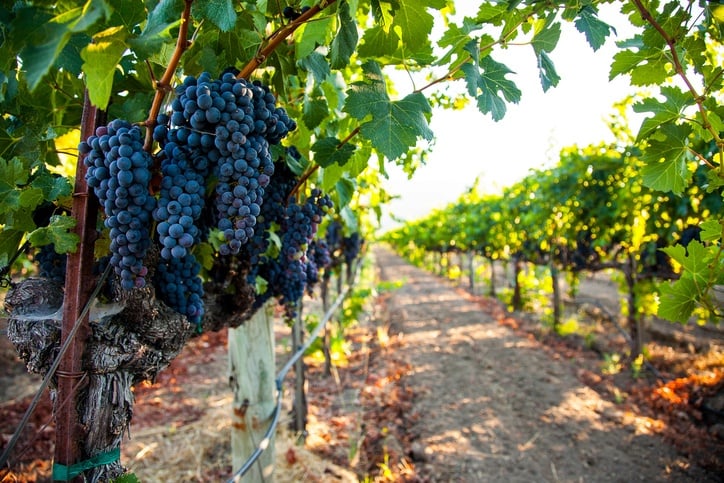 Neighborhoods at risk: Russia River, Napa River, Sonoma
Soon, you'll have yet another reason to fear climate change. A 2013 study from Conservation.org predicted that land suitable for wine production in California may drop by 70% over the next 50 years thanks to shifting climates. Their prediction has legs, too, as wineries in California say climate change — scorching heat and flooding rains — have wreaked havoc on their 2017 grape production. Farmers fear the industry will continue to suffer should the conditions get worse.
Next: California's claim to fame at risk
7. Greater Los Angeles, California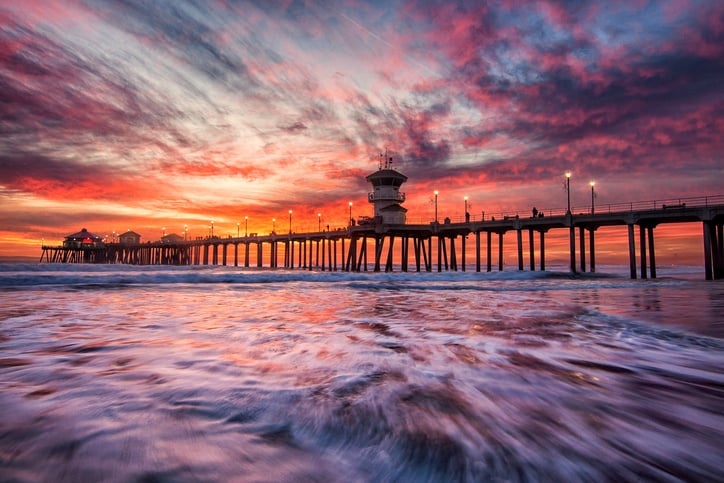 Neighborhoods at risk: Huntington Beach, Long Beach, Malibu
The North Coast, home to Huntington Beach in the greater Los Angeles region, will likely join the ranks of chronically inundated cities by 2100. Pristine beaches — California's calling card — will be the first to go once rising sea levels erode away the sandy shores.
Next: Billions spent in proactive efforts can't save this city
8. New Orleans, Louisiana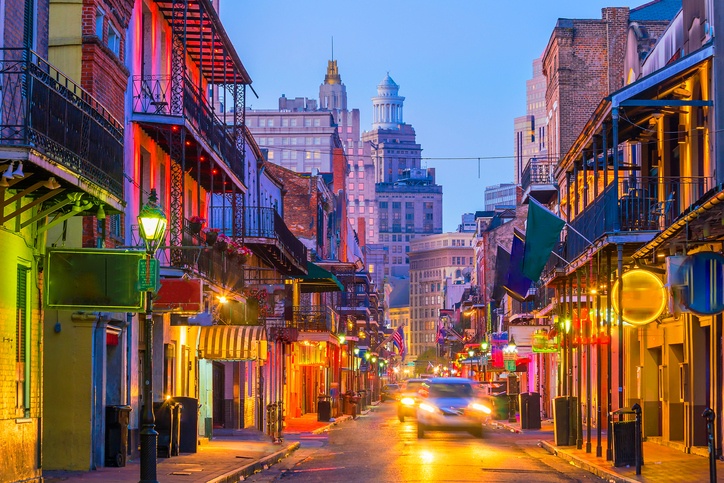 Neighborhoods at risk: Mary Parish, Terrebonne, Isle de Jean Charles
Nearly every flood report marks New Orleans as a city most at risk of rising sea levels. There are 58 total coastal parishes that exceed UCS's flooding threshold.  More than 50% of New Orleans rests below sea level, making it a prime target for catastrophic flooding if infrastructure were to fail. The city has spent more than $20 billion to protect itself since Katrina in 2005, but residents remain wary.
Next: Military bases in danger of rising sea levels
9. Coastal Virginia
Neighborhoods at risk: Norfolk, Virginia Beach, Hampton, Chesapeake
The Climate Central report says 66,000 people in Norfolk and 58,000 people in Virginia Beach could be vulnerable to coastal flooding as early as 2050. The Union of Concerned Scientists also warns that several military bases are vulnerable to dangerous floods and rising seas, including Langley Air Force base near Hampton, Virginia.
Next: The situation here just got a bit more dire
10. San Francisco Bay Area, California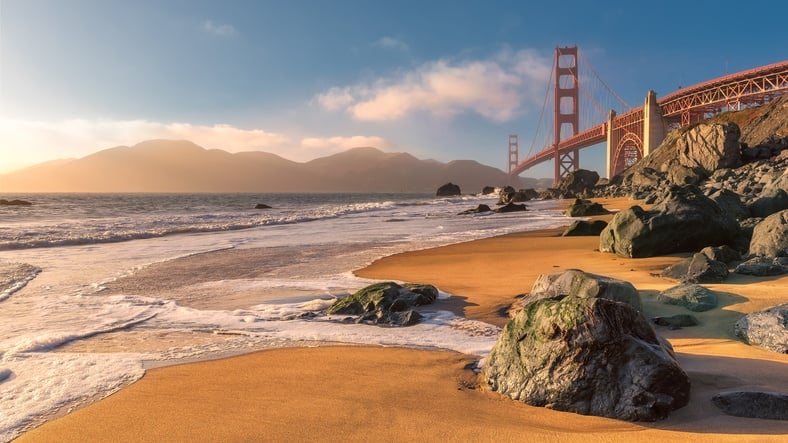 Neighborhoods at risk: San Mateo, Oakland, Fremont, Hayward
Rising sea levels are likely in many major California metropolises, but the areas surrounding San Francisco could face serious danger by 2060. A five-foot rise in water level would put neighborhoods in and around the San Francisco Bay Area underwater, according to the Climate Central report. Of course, the fact that the Bay area is sinking doesn't help things.
Next: No one is safe here
11. New York, New York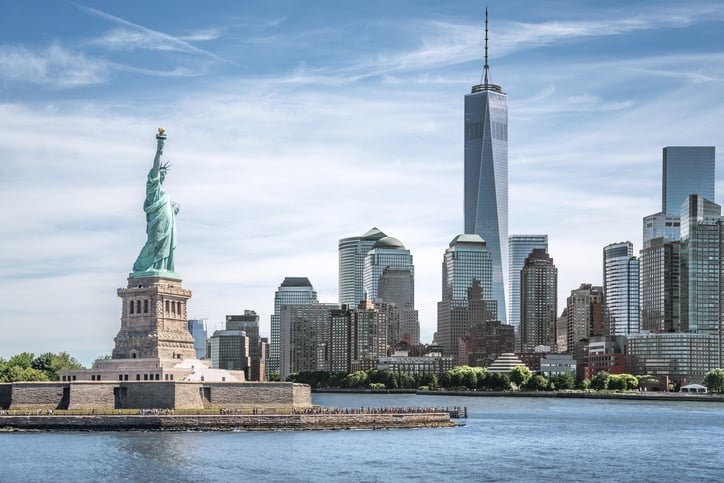 Neighborhoods at risk: All New York City boroughs except the Bronx
Rising sea levels put hundreds of thousands of residents in New York City at risk of devastation, even though the city has invested millions in preventative flood structures already. The UCS report warns hardly any boroughs — and the countless hospitals, schools, airports, and businesses that come along with it — are safe from rising water, including heavily populated areas like Staten Island, Queens, Brooklyn, and Manhattan.
Next: East Coast annihilation
12. Maryland's Eastern Shore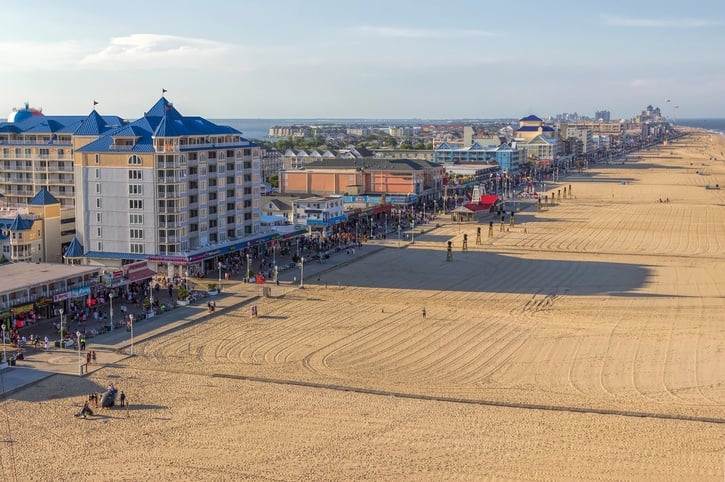 Neighborhoods at risk: Crisfield, Ocean City, Smith Island, Deal Island
Maryland's eastern shore had a wake-up call after historic flooding caused by Hurricane Sandy dumped 84.3 million gallons of sewage in Maryland. Experts warn low-lying coastal areas to plan for a 2-foot sea-level rise by 2050 that would sink the shoreline and other inland metropolises. Not only are neighborhoods like Crisfield and Ocean City at risk of total destruction, but Annapolis and its naval base is in the flood path, as well.
Next: Bad news in the Carolinas
13. North Carolina coast
Neighborhoods at risk: Englehard, Hyde County, Outer Banks, Cape Hatteras, Cape Fear
Hurricane Matthew spewed unprecedented rain and wind on much of coastal North Carolina in 2016. Since then, the state has contracted with FEMA to shore up properties most at risk of future flooding. USC lists Hyde County and Englehard smack dab in the middle of the danger zone. Just minimal flooding would wipe out 40% of croplands, aquifers, and roadways.
Rising sea levels could do costly damage to countless other popular vacation spots along the Palmico Sound by 2035 in communities like the Outer Banks and Cape Hatteras.
Next: Risk in the south
14. Texas coast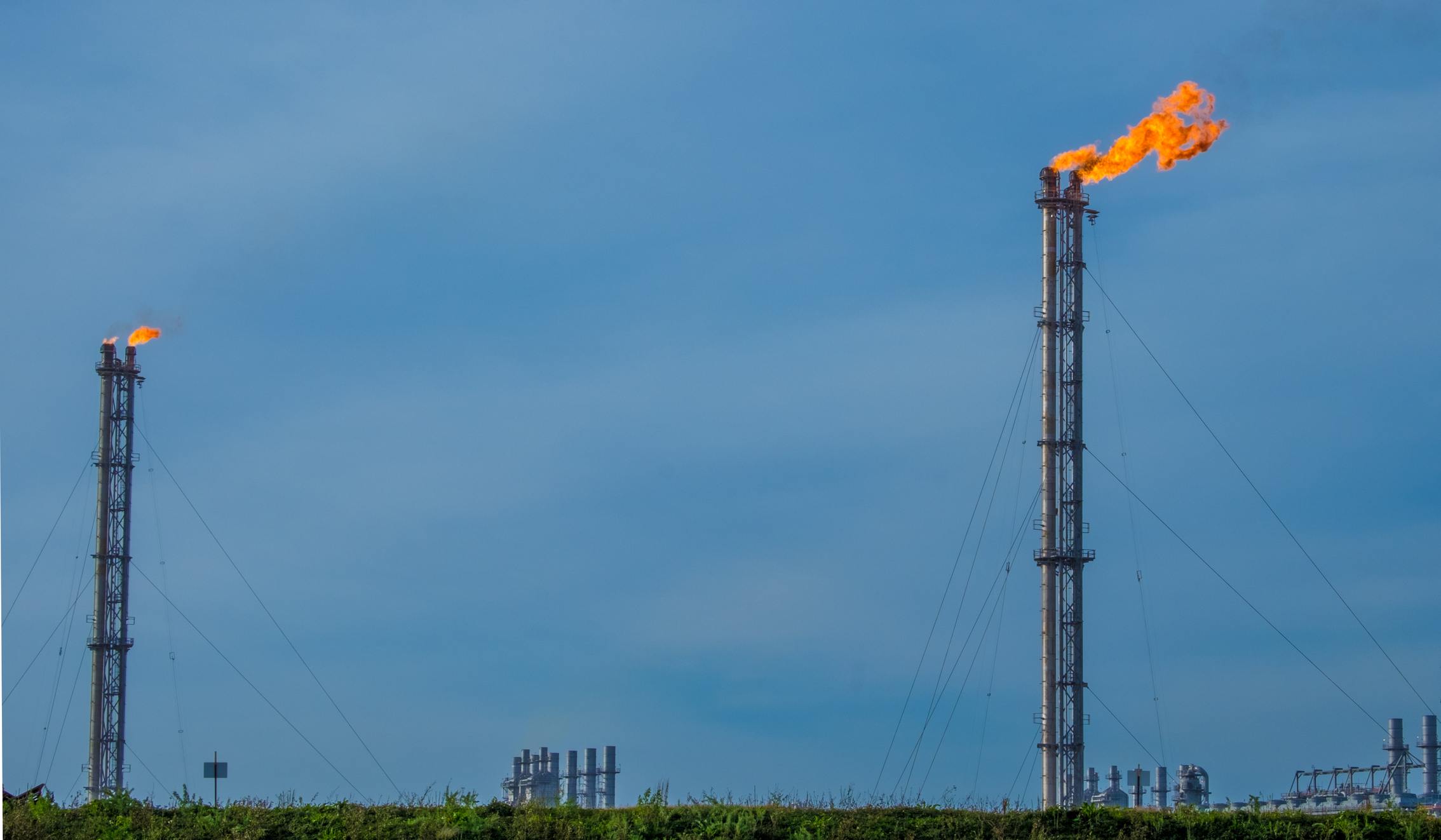 Neighborhoods at risk: Port Arthur, Texas City, League City, Crystal Beach
Tidal flooding frequently inundates neighborhoods and roadways along the Texas coast. The UCS report cites a Bolivar Peninsula business owner who is frequently forced to close his shop when roads become impassible due to flood waters. Residents and emergency responders alike worry that even the slightest rise in sea level would do irrefutable damage to homes and businesses in the area.
Next: A lesser-known risk
15. Washington coast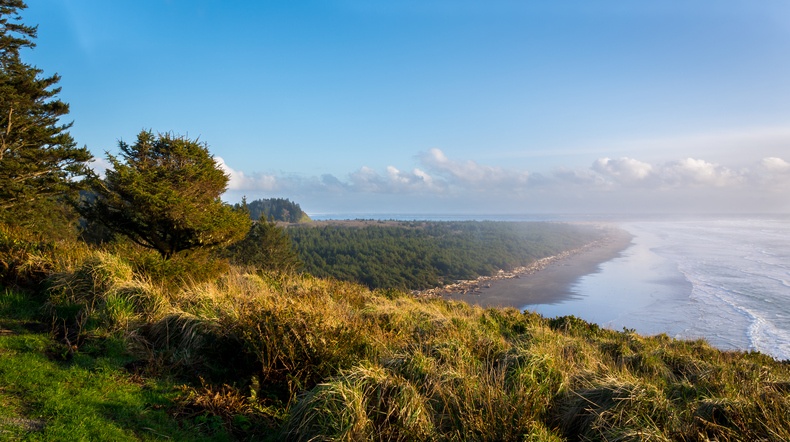 Neighborhoods at risk: Chinook, Naselle, Long Beach Peninsula
When it comes to dangerous flooding on the West Coast, Washington State and its neighbors worry most about the effects a tsunami would have on their towns, residents, and infrastructure. Much of the state's low-lying coastal areas are considering vertical evacuation structures after a new map revealed shocking numbers of establishments that would become non-existent with just a tiny amount of flooding.
Follow Lauren on Twitter @la_hamer.
Check out The Cheat Sheet on Facebook!