20 Rookie Mistakes You Don't Want to Make on Your First Cruise
If you know what you're doing, a cruise can make for a great vacation. But even seasoned travelers get ripped off by cruise lines. So if you aren't careful when you plan your first cruise, you'll likely make at least a few rookie mistakes. And unfortunately, your vacation won't all be smooth sailing.
When you book your first cruise, make sure to avoid these rookie mistakes.
1. Trying to do everything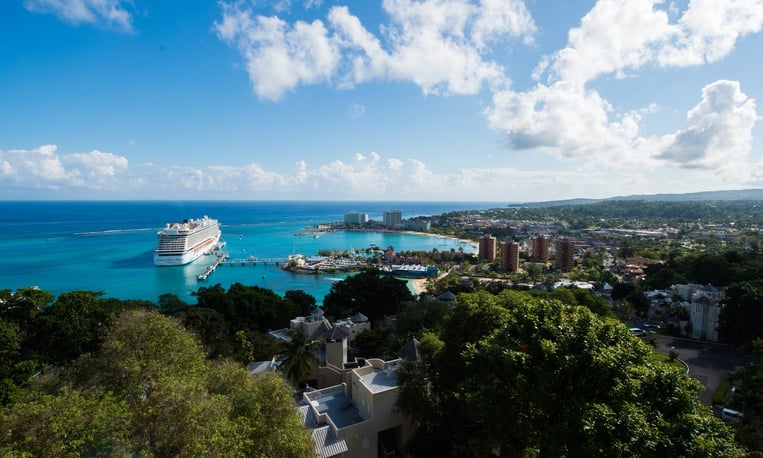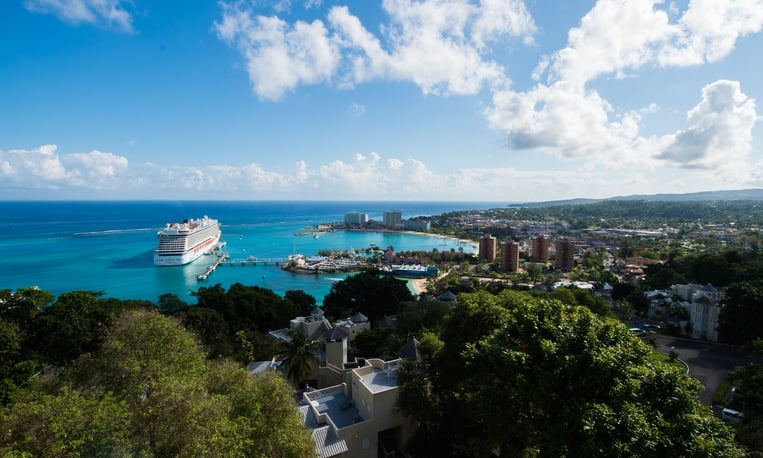 Cruise ships are big places. And many make stops in numerous ports of call. If you want to get the most bang for your buck, you probably want to see as many sights and participate in as many activities as you can. But that's one of the worst rookie mistakes you can make on your first cruise.
You won't have time to do everything. And you'll just wear yourself out if you try. Maximize your chances of returning home feeling refreshed and fulfilled by picking the things that sound most exciting to you, not trying to check off everything in the brochure.
2. Choosing the wrong kind of cruise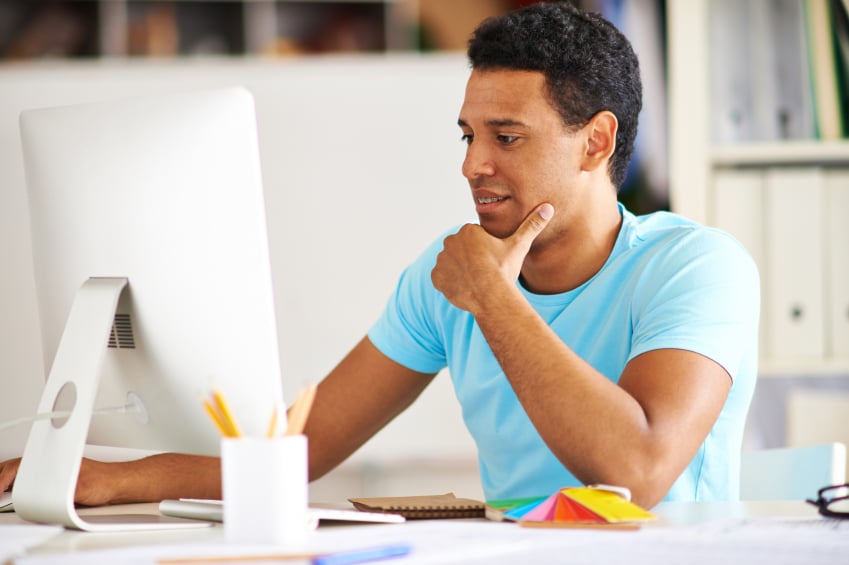 Do you want your cruise to feel like a constant party? Then, you should pick one that caters to young travelers. Are you a parent with small children? Then, you probably want a family-friendly cruise. Do you just want to get a massage and kick back and relax? Then, you should choose a cruise that has the spa-like amenities you crave. Are you going on a cruise to see the world? Then, you should pick a cruise that maximizes the time you can spend on land.
One of the worst rookie mistakes to make with a first cruise is choosing the wrong kind of cruise. The cruise line will want to sell you a cruise based on the itinerary. But you need to get the details before you commit.
3. Booking the wrong flights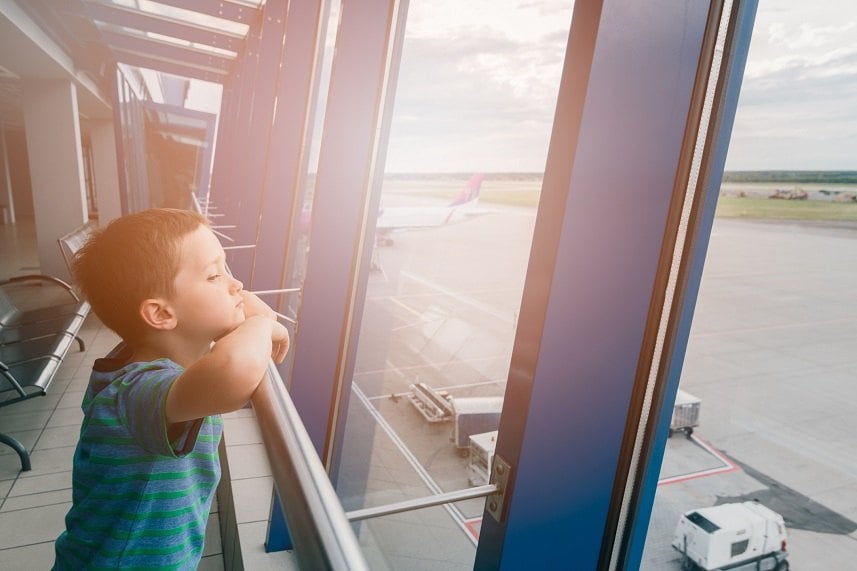 Traveling takes time. And often with a cruise, you'll need to fly in and out of the city from which your ship departs. One of the biggest rookie mistakes is to book a flight that arrives on the same day your ship departs. You should give yourself some extra time to deal with delays and bad weather.
Business Insider notes you could lose out on your whole vacation if your flight (or your luggage) gets delayed. And Cruise Fever reports you should never try to catch a flight home before noon on the day you disembark the ship. Lines, delays, customs, and weather can all complicate your plans. Make sure when you take your first cruise, you build in plenty of extra time to take things slow. 
4. Thinking you'll have more time in port than you really will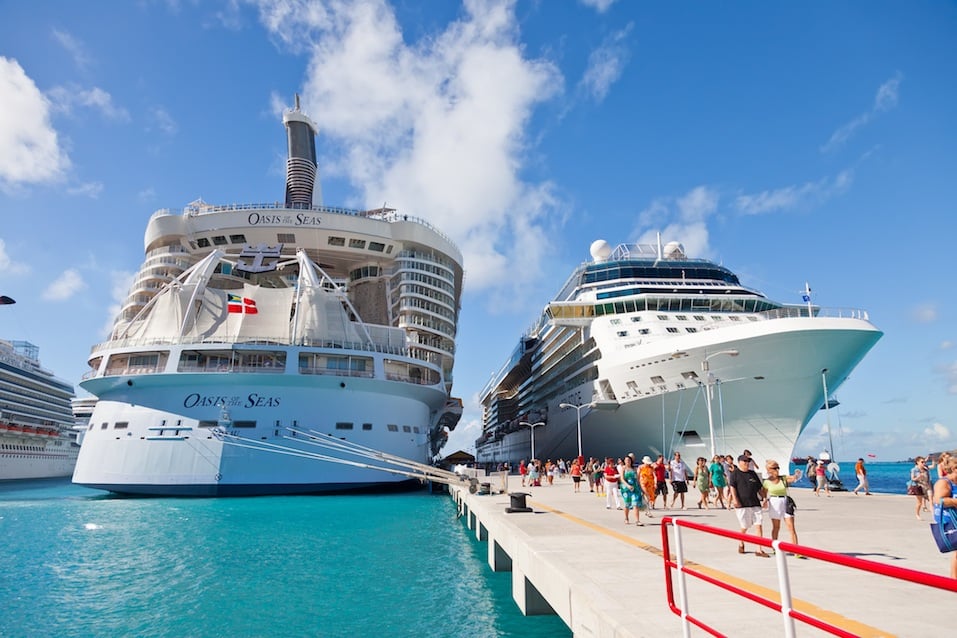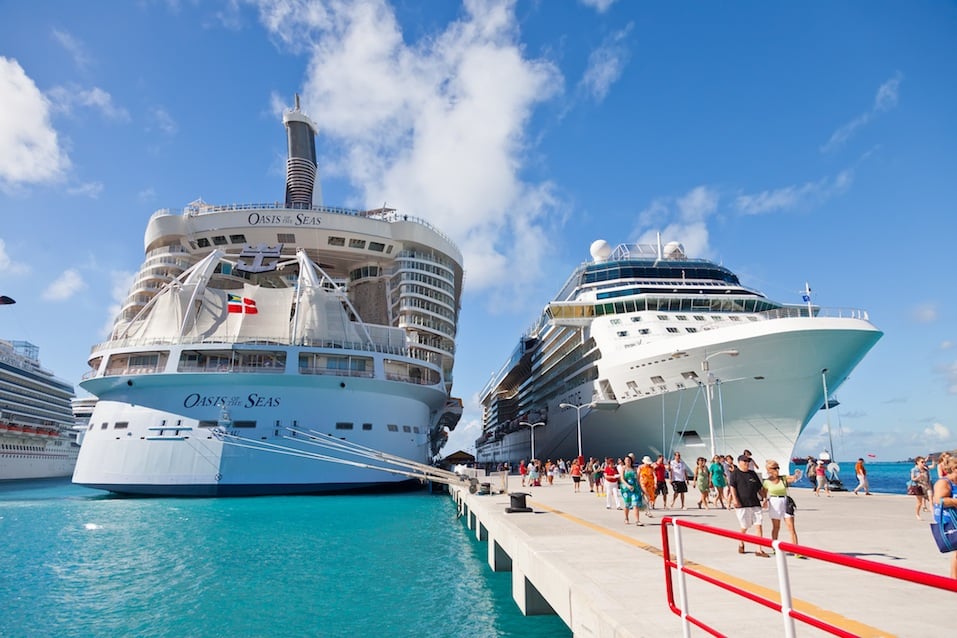 If you aspire to travel the world, booking a cruise with an ambitious itinerary and numerous stops sounds tempting. But one of the worst rookie mistakes is to overestimate the time you'll actually get to spend in each port. You might only have a few hours to explore before you have to get back to the ship. And sometimes, instead of docking right at the shore, the cruise ship tenders at sea, so you have to board a small vessel to get to shore. Plus, the things you really want to see might not actually be that close to the port. Do your research, so you can make realistic plans. 
5. Opting out of exploring the ports of call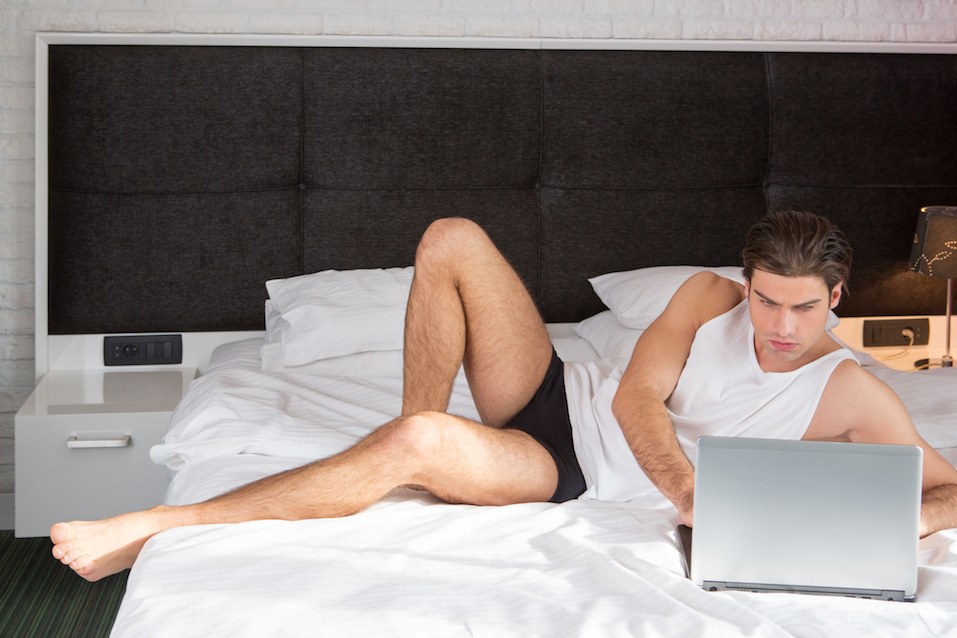 On the other hand, you shouldn't just throw in the towel and stay on the ship if you don't have a ton of time to explore a port. A cruise might not be the best way to explore the world. But you'll at least get a glimpse of a new city and country if you get off the ship and look around.
Bear in mind that stops aren't guaranteed, and weather can change the cruise ship's plans. But you can do some research in advance to figure out what seems the most interesting in the ports where your ship plans to stop. And even a couple of hours is better than nothing. 
6. Skipping the main dining room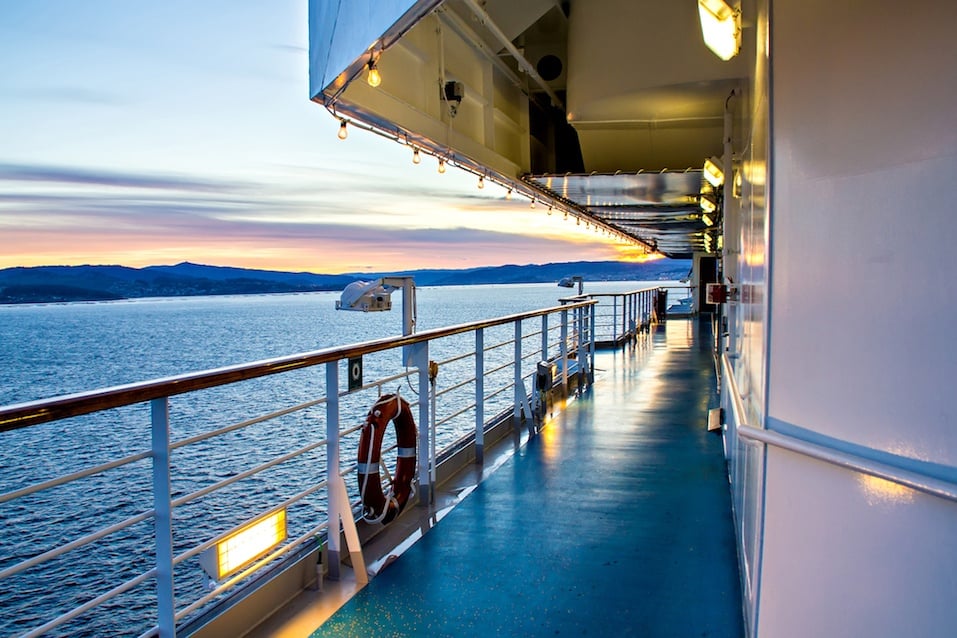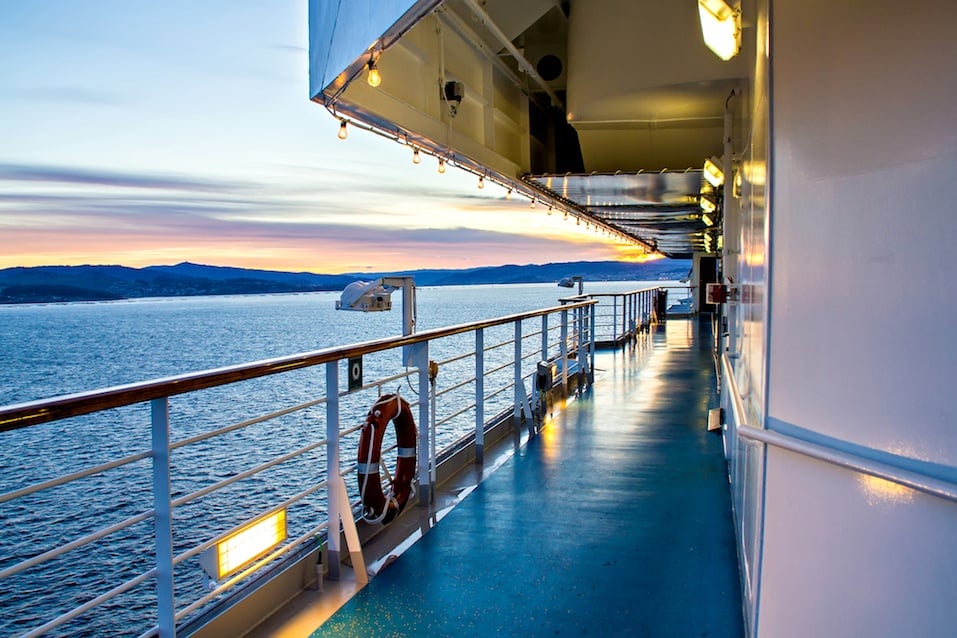 Cruise Fever offers another piece of advice for travelers booking their first cruise: Don't plan to eat at the buffet every night for dinner. You'll miss out on the opportunity to get better food and try more interesting dining experiences. The site explains, "The food in the main dining room is always several steps ahead of the buffet.  There is also something special about getting to know your servers throughout the week." Just make sure you show up on time, or your table mates will be stuck waiting for you to arrive. 
7. Participating in shore excursions with the cruise line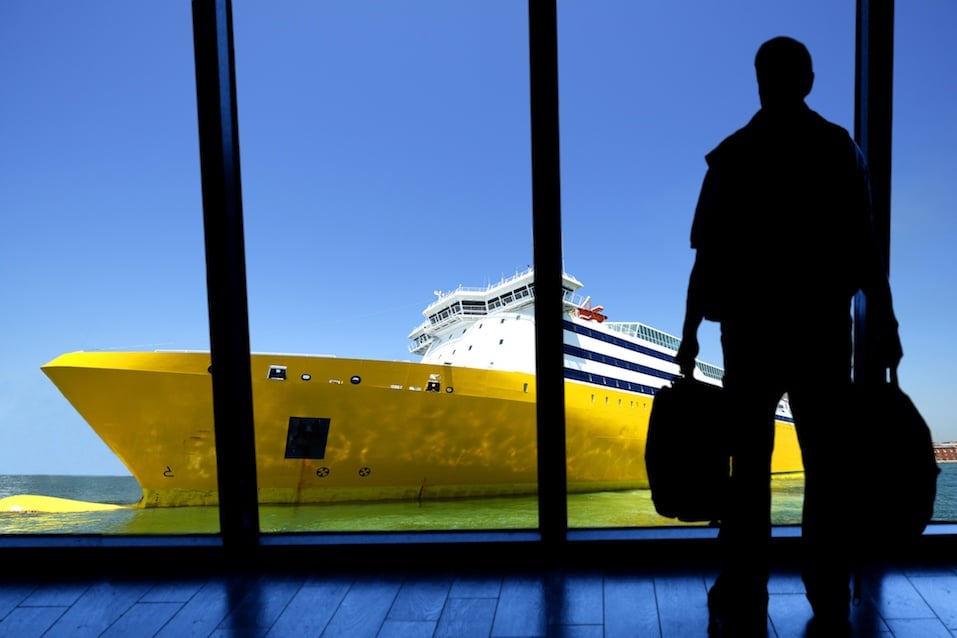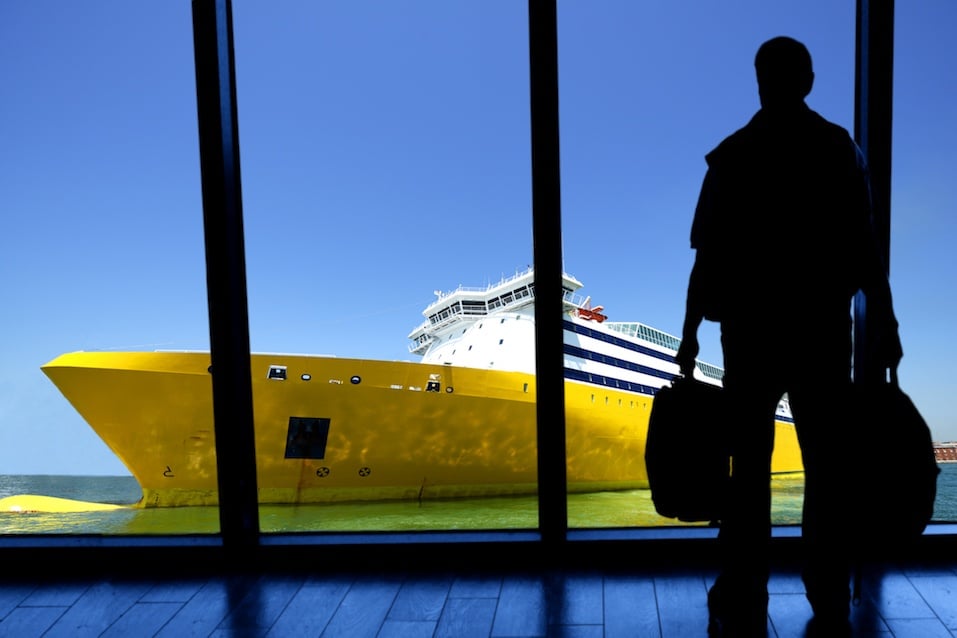 When the cruise line offers guided tours and fun activities at the various ports of call along the itinerary, it's tempting to hand over your credit card. But blindly booking shore excursions is one of the worst (and most expensive) rookie mistakes you can make with your first cruise.
Cruise lines often dramatically overcharge travelers for those excursions. And with a little bit of advance planning, you can probably plan an excursion yourself — one that more closely matches your interests and priorities. Don't settle for the cruise line's overcrowded and underwhelming excursions. Break away from the pack, and explore on your own instead.
8. Assuming the price tag is all-inclusive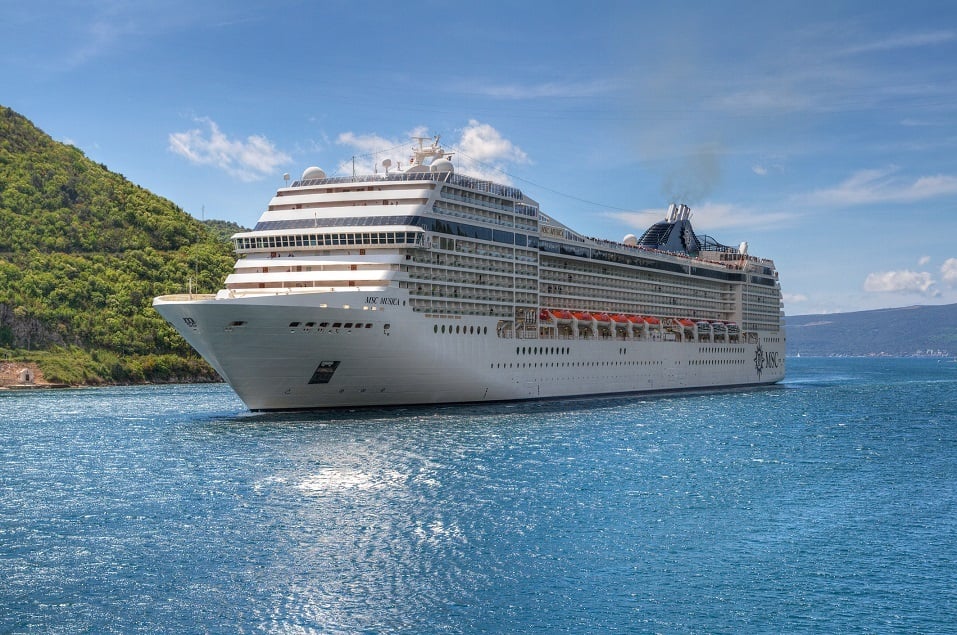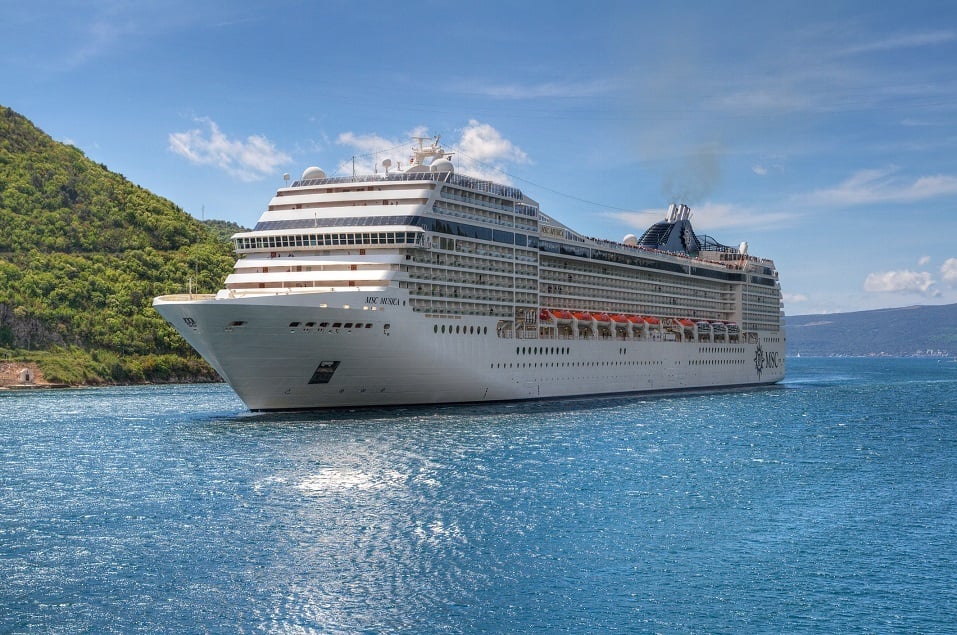 One of the biggest rookie mistakes you can make on your first cruise is to assume the price tag includes everything you'll need to enjoy your vacation. You should expect — and budget for — added expenses.
Things, such as spa treatments, fitness classes, internet access, cocktails, and bottled water, all cost extra. As do things you'll want when you go ashore, such as ground transportation, admission to museums and cultural sites, local food, and souvenirs. If you want a vacation with an all-inclusive price tag, you're likely better off heading to a resort than setting sail on a cruise ship. 
9. Taking alcohol on board the ship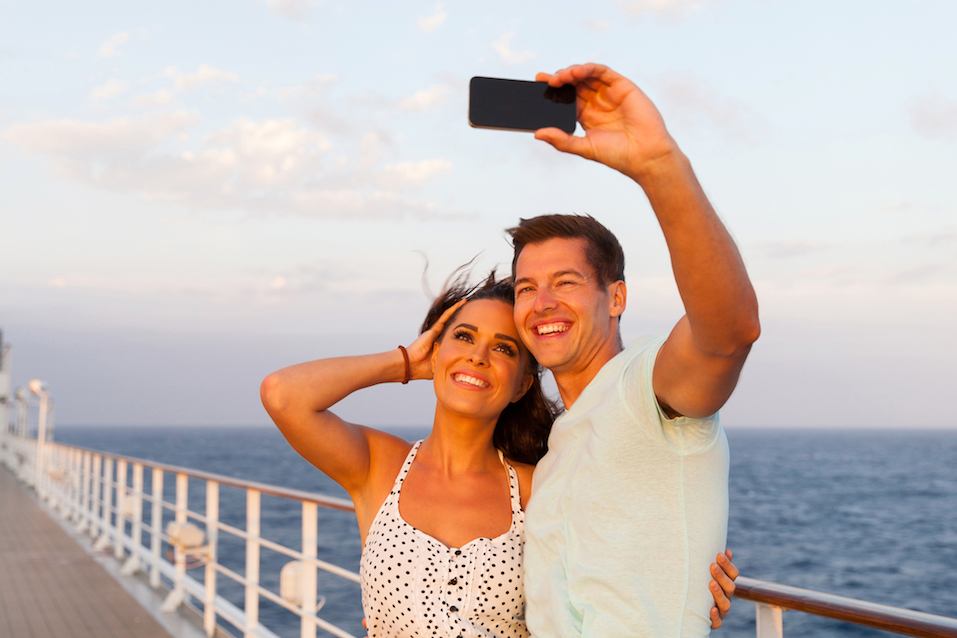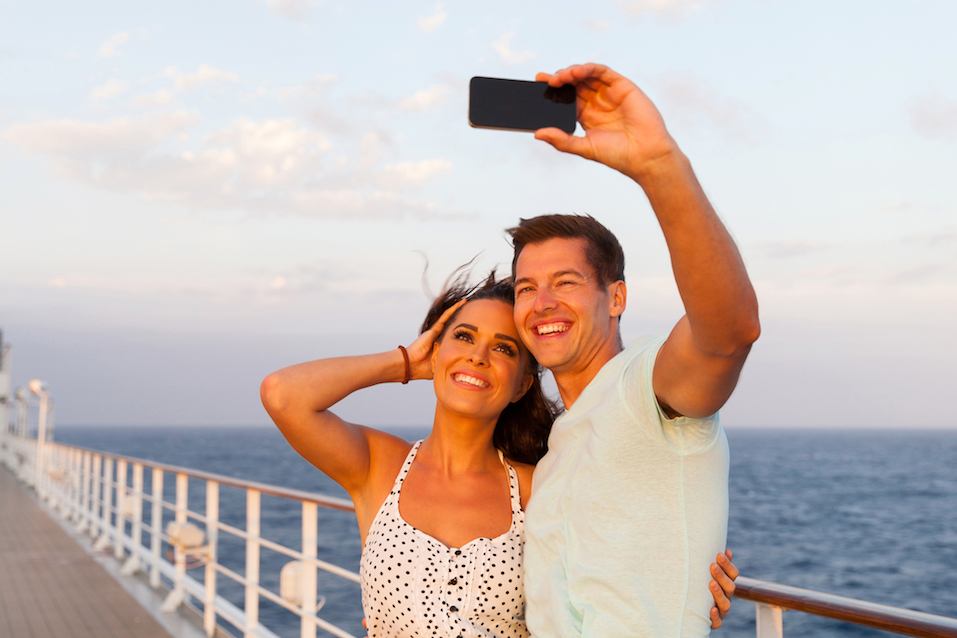 Cruise ships want you to pay for drinks at their bars and restaurants. So they don't allow travelers to take alcohol on board. But your luggage — and the purchases you make in each port — will be X-rayed and screened for alcohol. Typically, the ship will confiscate any alcohol you pack until the last night of the cruise. So unless you get really lucky, bringing your own alcohol won't help you stay buzzed — and within budget — on your first cruise. 
10. Forgetting how much drinks actually cost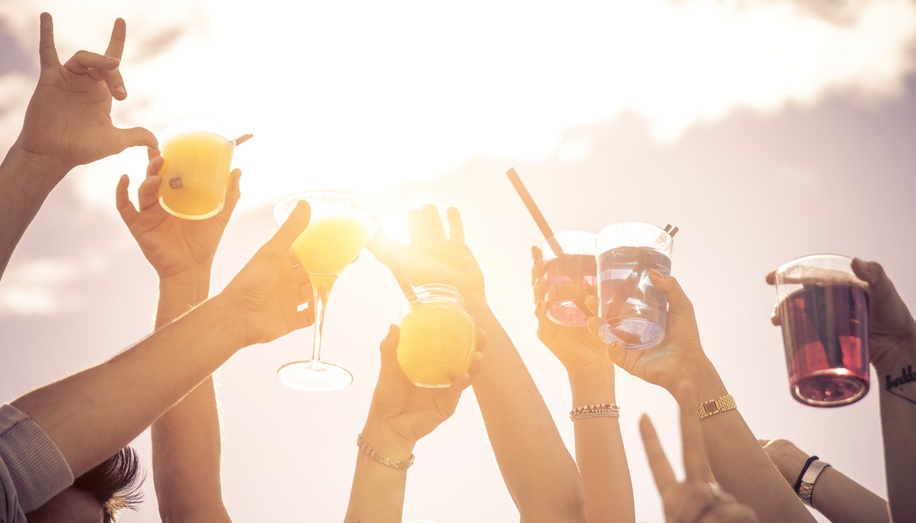 When all of your drinks get charged to your room, it's easy to forget you're actually paying — and paying a lot — for your beers and cocktails. Thrillist reports, "Cruise lines promote their big floating cities as some sort of futuristic utopia where you never need to carry cash. … So people forget how much they're spending, and then have a painfully sobering moment when they look at their checkout bill and say, 'Wait, Bud Lights were $7?'" If you don't want an astronomical bill at the end of the cruise, keep track of what you're spending each night.
11. Booking your first cruise on the most popular ships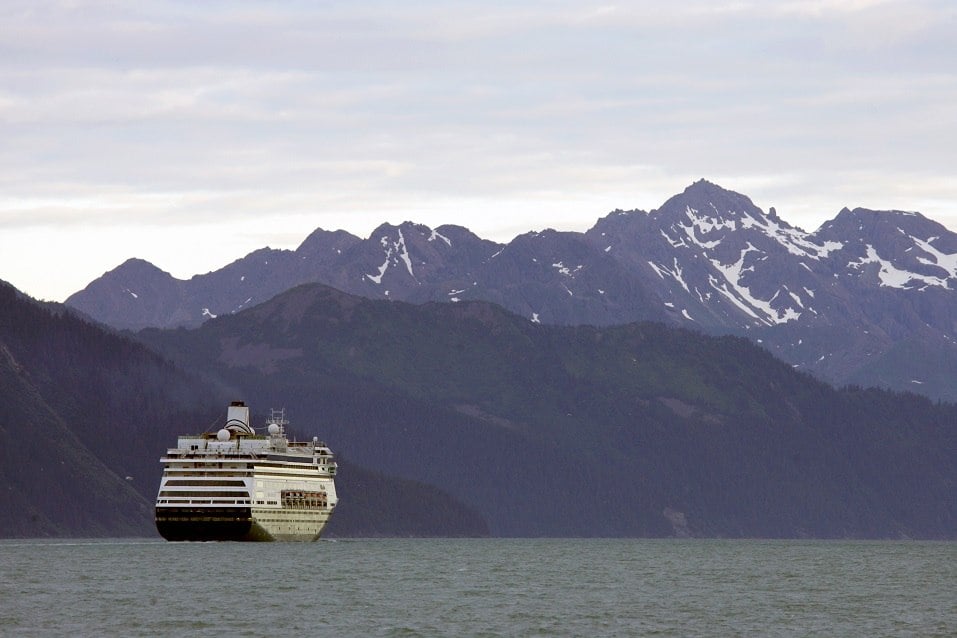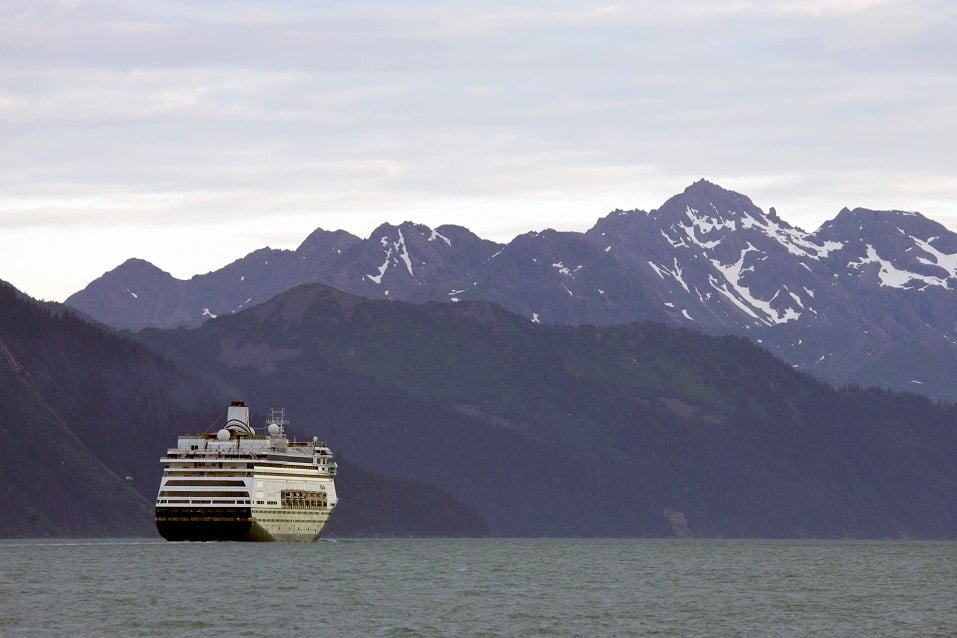 One of the biggest rookie mistakes cruise newbies make? Thinking the best option is to book the cruise line's most popular ship. Cruise lines charge more for trips on those well-established ships than for cruises on newer ships. In fact, they'll often offer special discounts for cruises on ships that are just making their debut.
Booking your first cruise on one of the inaugural trips for a new ship will save you money. And you'll probably enjoy newer rooms and amenities than what you'd get on a ship that's already been part of the fleet for years. 
12. Overpacking or underpacking your suitcase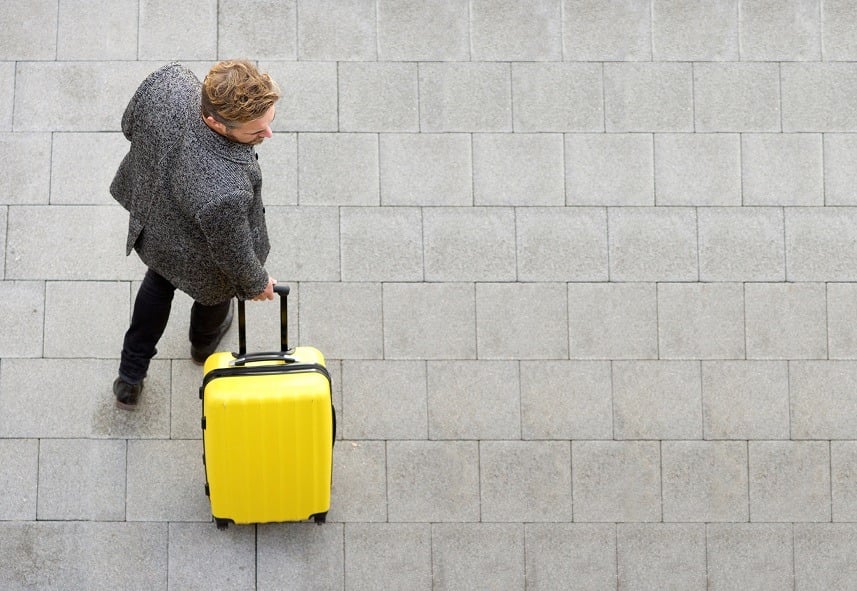 You don't need to take your entire wardrobe on vacation with you. And you'll likely run into fewer delays if you pack a bag you can carry onto your flight instead of one you'll have to check. Pack only the clothes you need, while taking into account the dress codes for the restaurants you'd like to try.
But don't skimp when it comes to the essentials. Pack the toiletries you need instead of hoping the ship has them on hand. Pack a couple of extra days' supply of any medications you take. Don't forget your passport, just in case your travel plans change. And always keep your ID with you, even when you disembark for just a couple of hours in a port of call. 
13. Neglecting to consider the weather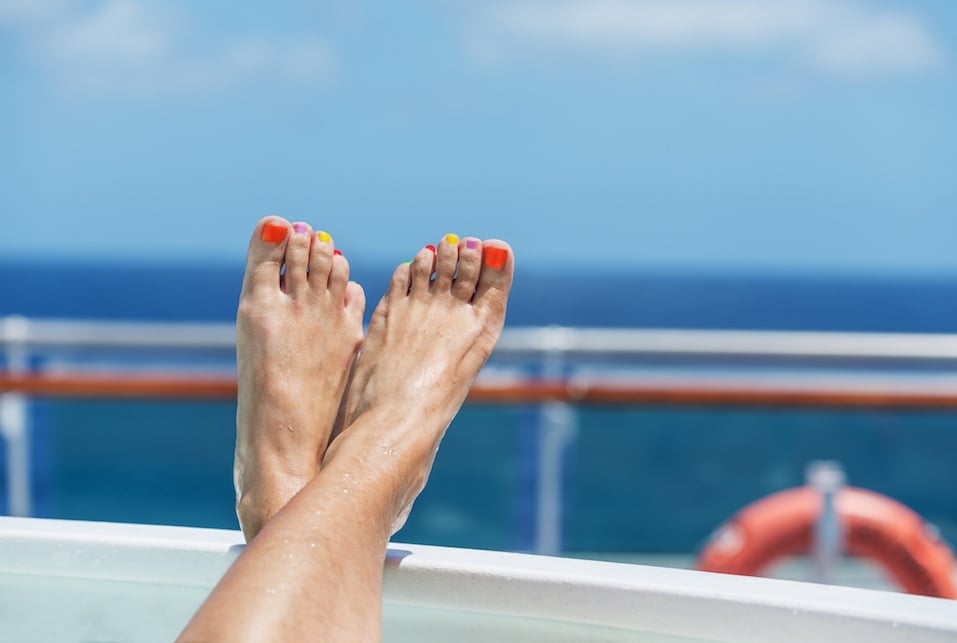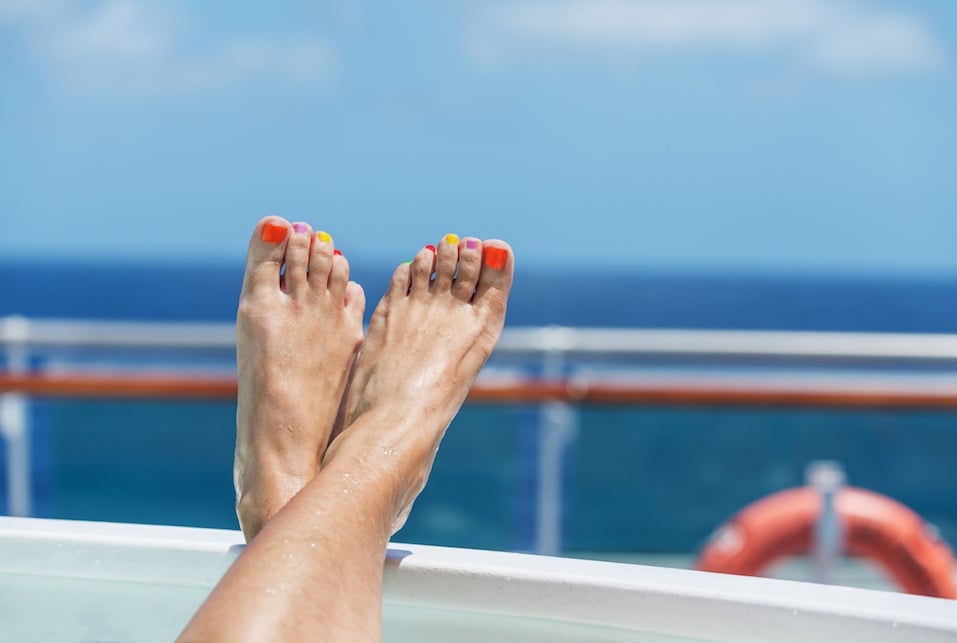 You probably want to save money when you book your first cruise. But there's often a reason cruises in some months cost significantly less than the same itineraries in other months. That reason? The weather.
It's a rookie mistake to ignore the weather on your chosen itinerary. A cruise through the Caribbean booked between September and early December will put you in the middle of hurricane season. And a winter cruise in Europe will guarantee you cold weather and rough seas. Plus, a May or September cruise to Alaska will expose you to lots of snow, mud, and rain. So when you book your first cruise, think about the weather. It sounds boring, but you'll regret not thinking about it. 
14. Reserving the wrong room in the wrong location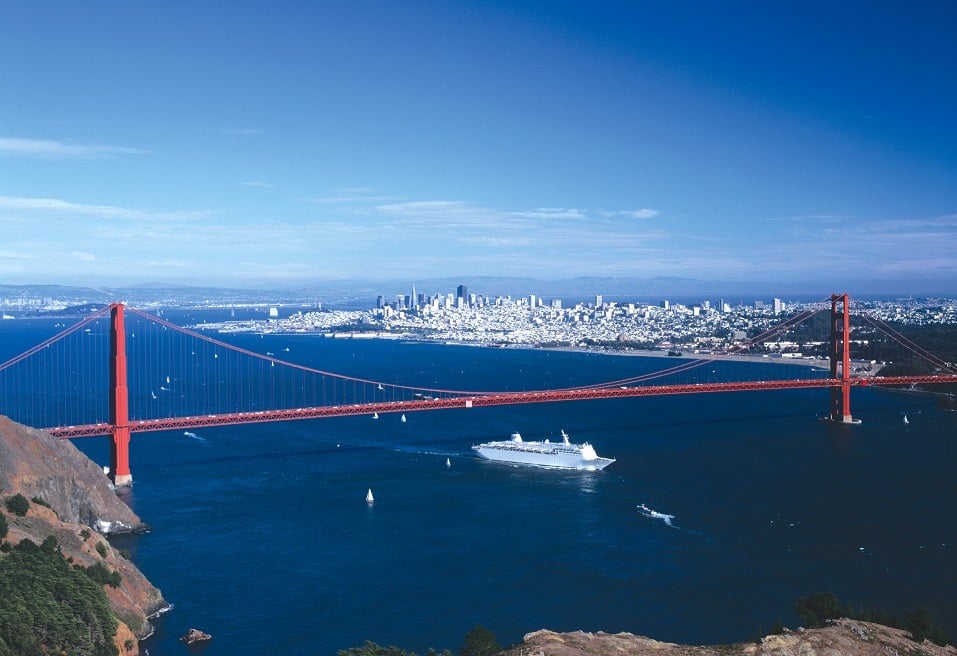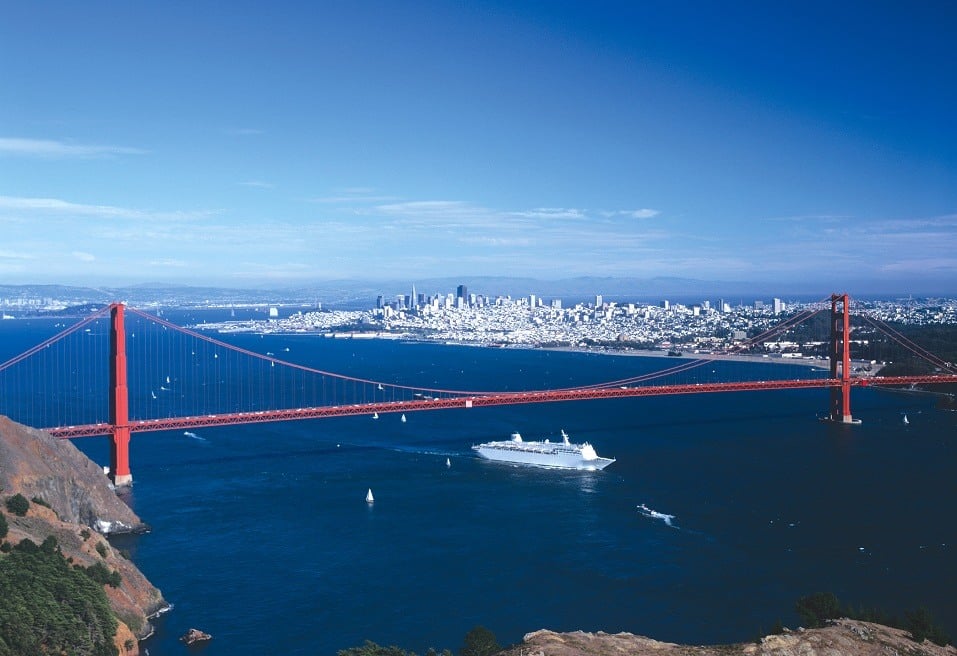 Cruise ships are big places. But it pays to do your research when you book your stateroom. Cruise lines offer dozens of different kinds of rooms. And on your first cruise, it probably doesn't seem obvious that where you are on the ship matters more than which kind of room you choose.
Avoid rooms under the nightclub or pool deck, and steer clear of rooms near high-traffic locations on the ship. And don't even think about going for the "run of the ship" option. It guarantees you a cabin but not a specific type. So you could end up with something great — or something terrible nobody else wanted. 
15. Putting more than 2 adults in a regular room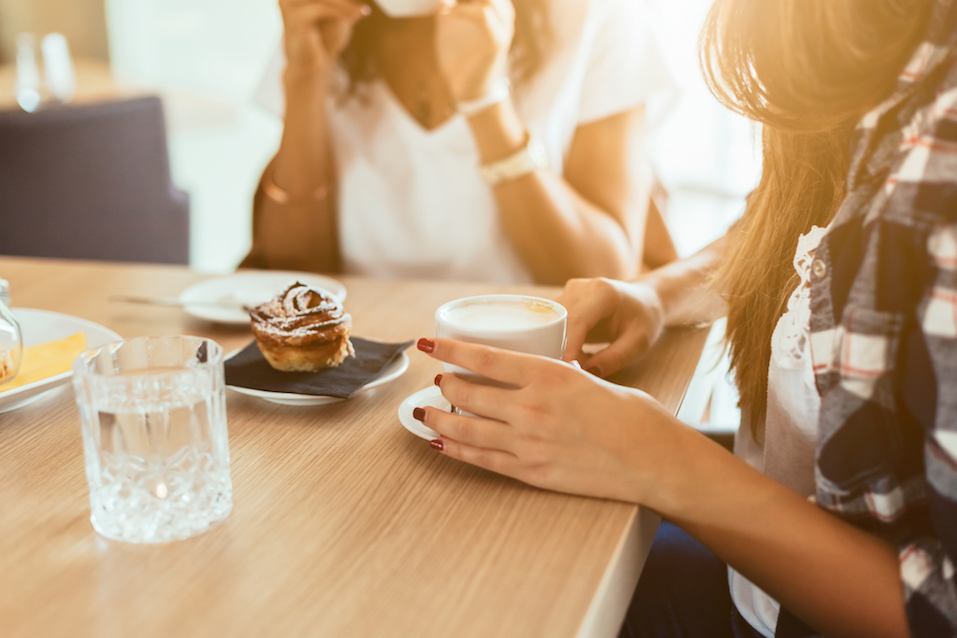 If you're traveling with two friends, it can be tempting to try to cram three people into a single room to save some money. But Thrillist reports you shouldn't give in to that temptation.
The rooms on most cruise ships are far too small to comfortably accommodate three adults. You won't have to spend a ton of time in your room. But when you do want to relax, things will get cramped and messy very quickly if you put more than two people in a single room. And if you're a parent traveling with your family, you can always opt for a bigger room or a suite, which might even include multiple bathrooms to keep things from getting too cramped. 
16. Hooking up with a stranger on the first night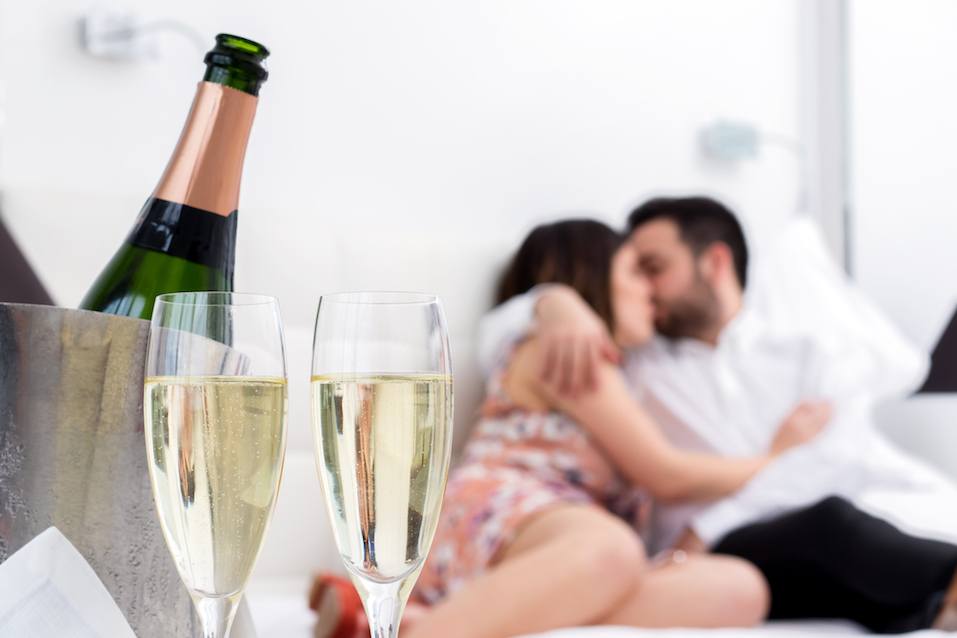 Travelers in happy relationships, feel free to skip this one. Thrillist has a word of advice for single travelers. A cruise ship might sound like a good place to meet someone for a one-night stand. But you might want to avoid hooking up with someone on the first night of the cruise. "On cruise ships, you see the same 50 people everywhere. And if you hook up the first night your options are either: A) have a cruise relationship, or B) spend the next five days awkwardly avoiding eye contact like you're passing in an eighth-grade hallway." 
17. Paying extra to travel alone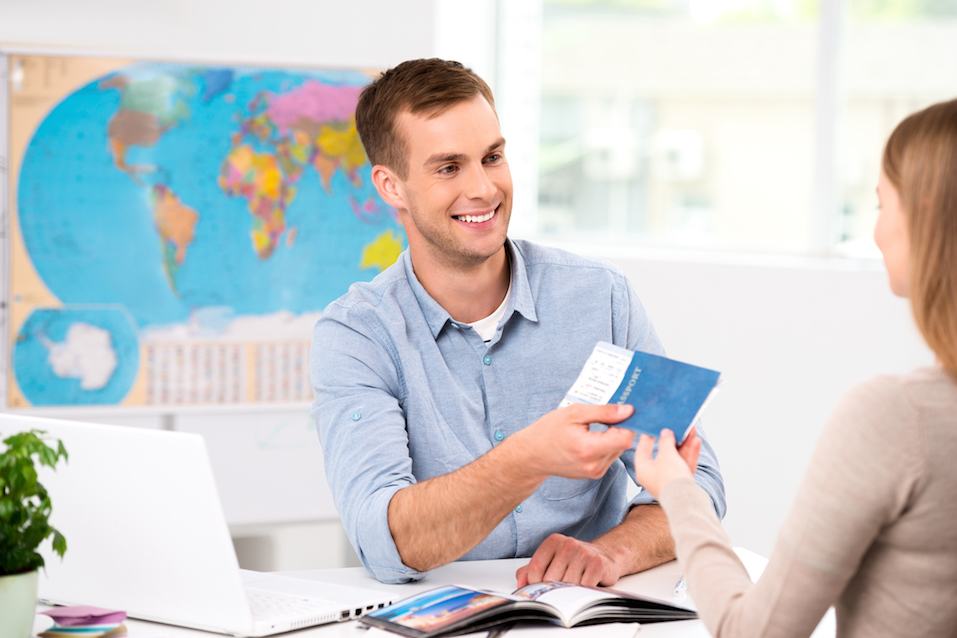 Planning on taking a solo vacation? That's a great way to unwind — but only if you don't let the cruise line charge you extra. Many cruise lines force solo travelers to pay an extra supplement, which helps them offset the revenue "lost" by having just one person in a room that can accommodate two.
Don't settle for a cruise line that will charge you extra just to travel solo. (That's one of the worst rookie mistakes solo travelers can make.) Look for cruise lines and cruise ships that offer singles cabins without the crazy markups. 
18. Not making any plans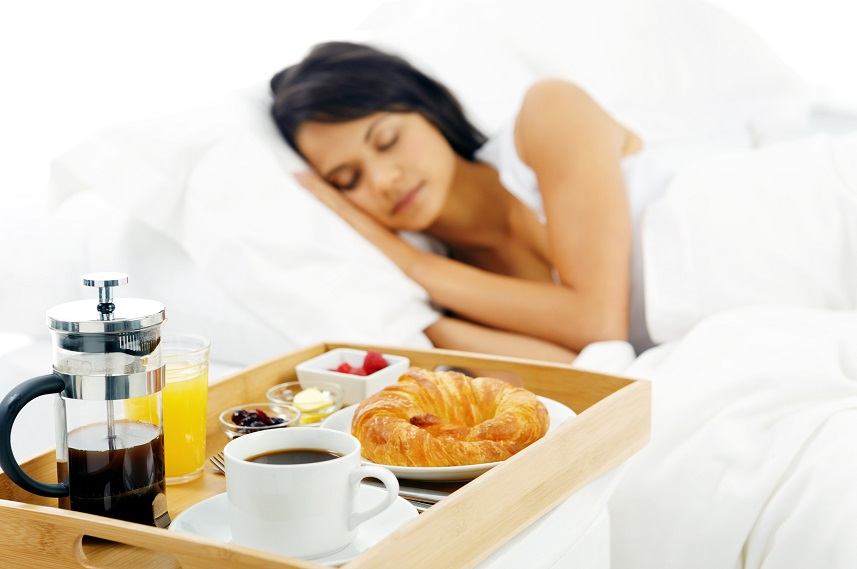 Some people like having a detailed itinerary. And others prefer to travel more spontaneously. Either approach works fine. But don't make the rookie mistake of eschewing plans entirely when you take your first cruise. Popular excursions (if we haven't yet persuaded you to skip those) get booked quickly, as do coveted dining experiences and spa appointments on board the ship. It's a good idea to plan what you want to do ahead of time to have the experience you want. 
19. Staying connected to Wi-Fi the whole time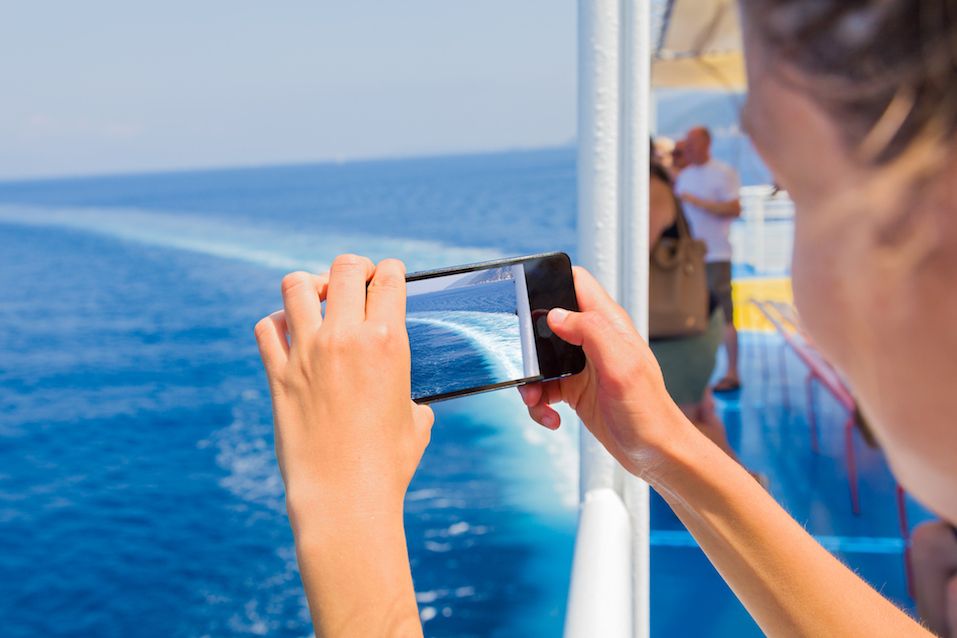 Wi-Fi is a notoriously bad deal on airplanes and at hotels. But those packages look like a steal compared to the Wi-Fi options on board most cruise ships. The internet access on board the ship will likely move at glacial speeds. And it probably won't be reliably functional. Plus, you'll pay steep hourly rates for the privilege of getting frustrated each time you try to post to Instagram or run a simple Google search.
Take the opportunity to unplug. You can still take photos to share with your friends later. But you won't need to spend your time trying to get Instagram comments to load. 
20. Using your smartphone as usual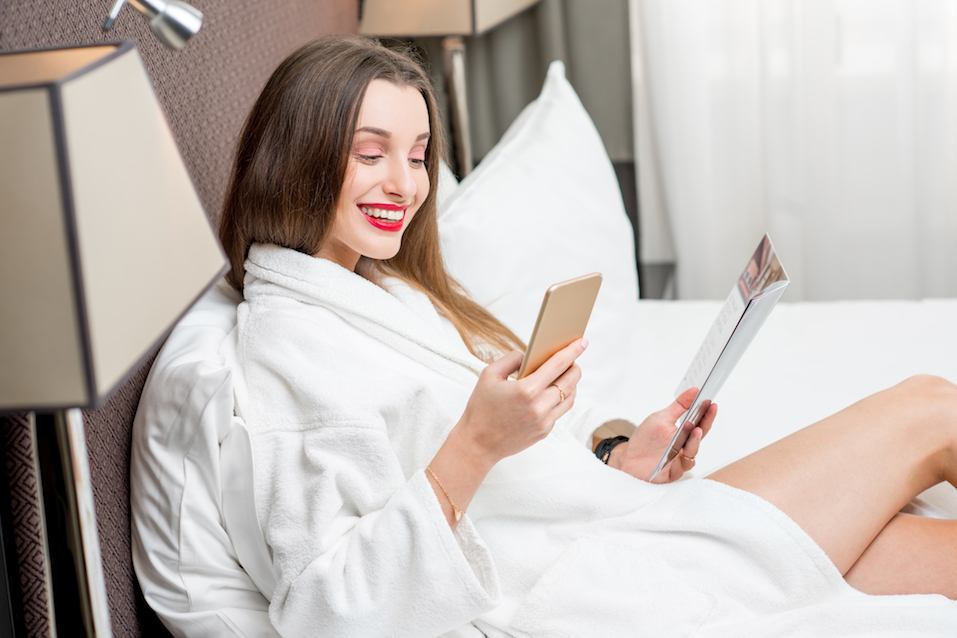 Don't think just because the Wi-Fi is off-limits, you should use your data plan instead. Thanks to roaming charges and international rates, you'll likely pay steep per-minute rates as you scroll through Facebook, message your friends, or Google travel guides for your next port of call.
The smartest move? Put your phone in airplane mode and, again, try to disconnect as you enjoy the cruise. You'll feel more like you actually went on vacation when you return home. And your friends will be just as excited to see all the photos you took while you were away.