20 Rookie Mistakes You Don't Want to Make on Your First Flight (or Your First Flight in a Long Time)
From fumbling through the wrong entrance at the TSA checkpoint to accidentally dropping your luggage on a fellow passenger, you can probably envision plenty of things going wrong when you take your first flight (or just your first flight in many years). But regardless of whether you've never flown before or if you just need a refresher, you can easily avoid the worst rookie mistakes.
Review the tips below to cut your chances of making a big mistake when you head to the airport and board the plane. Fortunately, once you know what to look out for, you'll catch on to the right way to do things in no time.
1. Booking your own complicated trip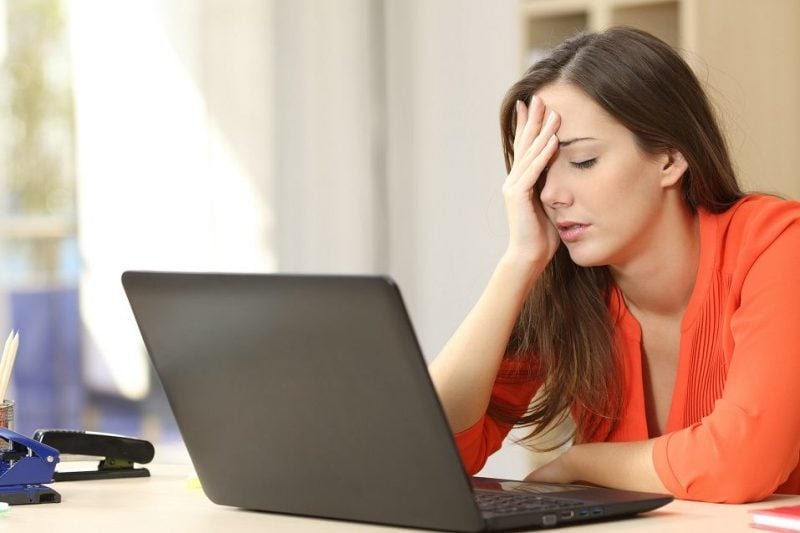 If you're planning to take your first flight, or your first flight in a long time, then you may not want to try to book a complex itinerary all by yourself. Smarter Travel reports, "Just because you have the Internet doesn't mean you always have to use it. If you're losing patience trying to find a flight, there's no harm in reaching out to a travel agent to see if their help might be worth your money." Find a travel agent with expertise in the kind of trip you want to take — and good references — and you'll definitely appreciate the help coordinating all the details.
Next: Don't make this mistake when you book your flight. 
2. Failing to book a specific seat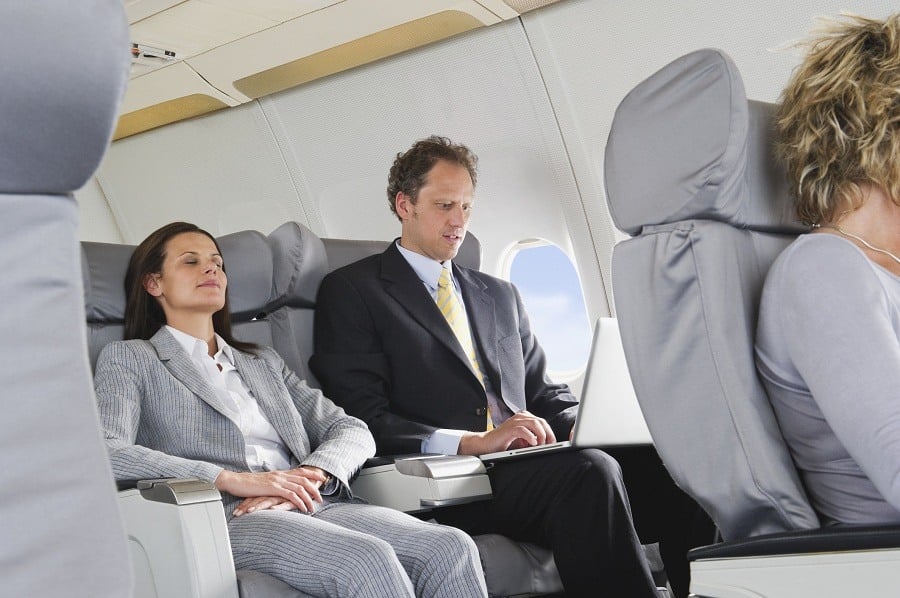 Travel + Leisure characterizes the failure to book a specific seat as a big rookie mistake that many people make the first time they fly. If you prefer an aisle seat or a window seat to the middle — and, let's face it, who doesn't? — you'll want to log onto the airline's app or website to select a seat assignment. You can use SeatGuru to figure out which seat you want. Or if all of the good seats are already taken, sign up for alerts from ExpertFlyer to find out when a better seat frees up.
Next: Even seasoned travelers can make this mistake ahead of their first international flight. 
3. Forgetting about all the passport rules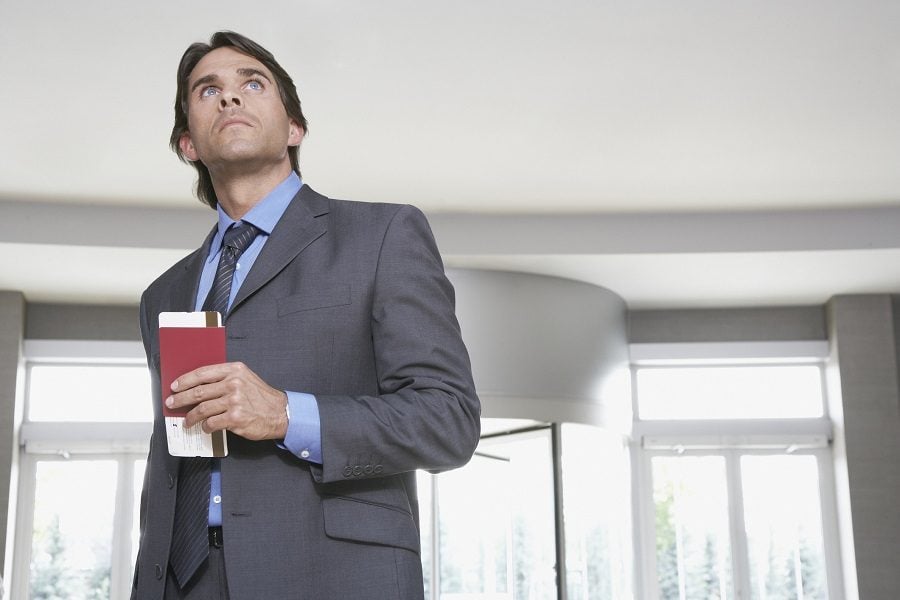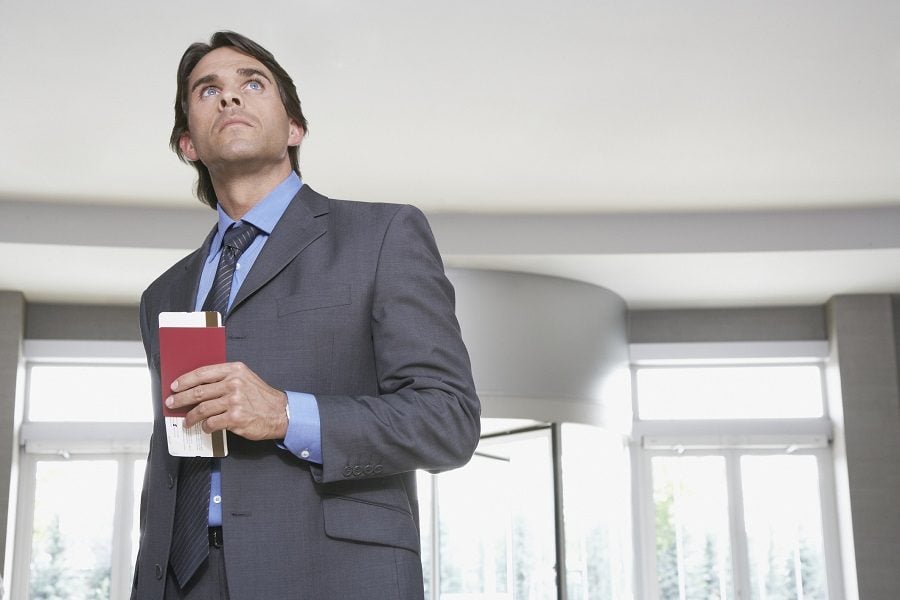 If you haven't ever flown — or just haven't flown in a while — then you may want to brush up on all the rules that apply to your passport. Check the expiration date of your passport, and ensure that that won't cause problems at your destination. (Many countries require that your passport remain valid for a specified amount of time after you arrive. Some countries require that your passport be valid 90 days after entry, while other countries mandate six months.) Also ensure that you have a passport for everyone — including infants — who will travel with you. And ensure that you leave plenty of time ahead of your flight to obtain a visa or any other documents your destination requires.
Next: Don't make this mistake when comparing fares. 
4. Automatically going for the cheapest option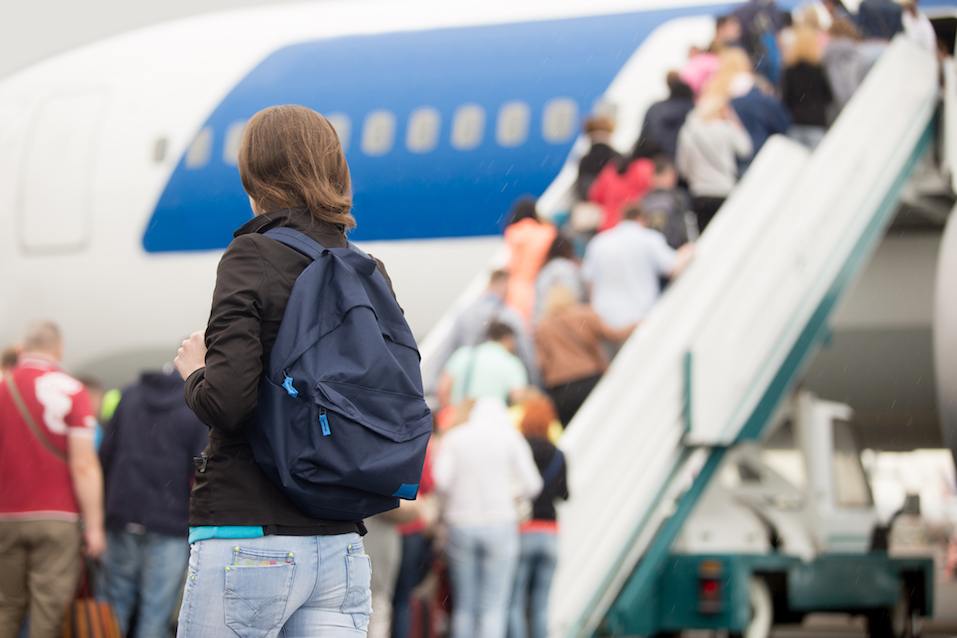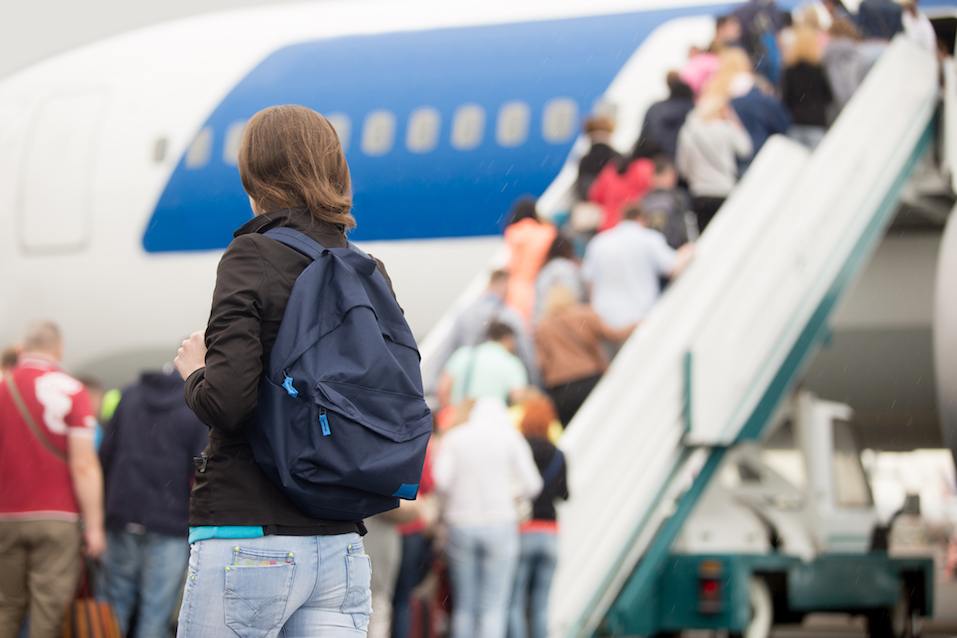 SmarterTravel reports that blindly going for the cheapest flight also counts as a rookie mistake. The cheapest option may be the right one for you, or it might not. "Before you even open your laptop, consider what you want out of the flight you're looking for," the publication advises. "The super cheap red-eye flight or early morning option may come with a tempting price tag, but will it seem as attractive when you arrive in a destination exhausted, or so early that you won't be able to get into your hotel room for eight hours? Choose carefully."
Next: Know about these ahead of time. 
5. Not looking up the fees ahead of time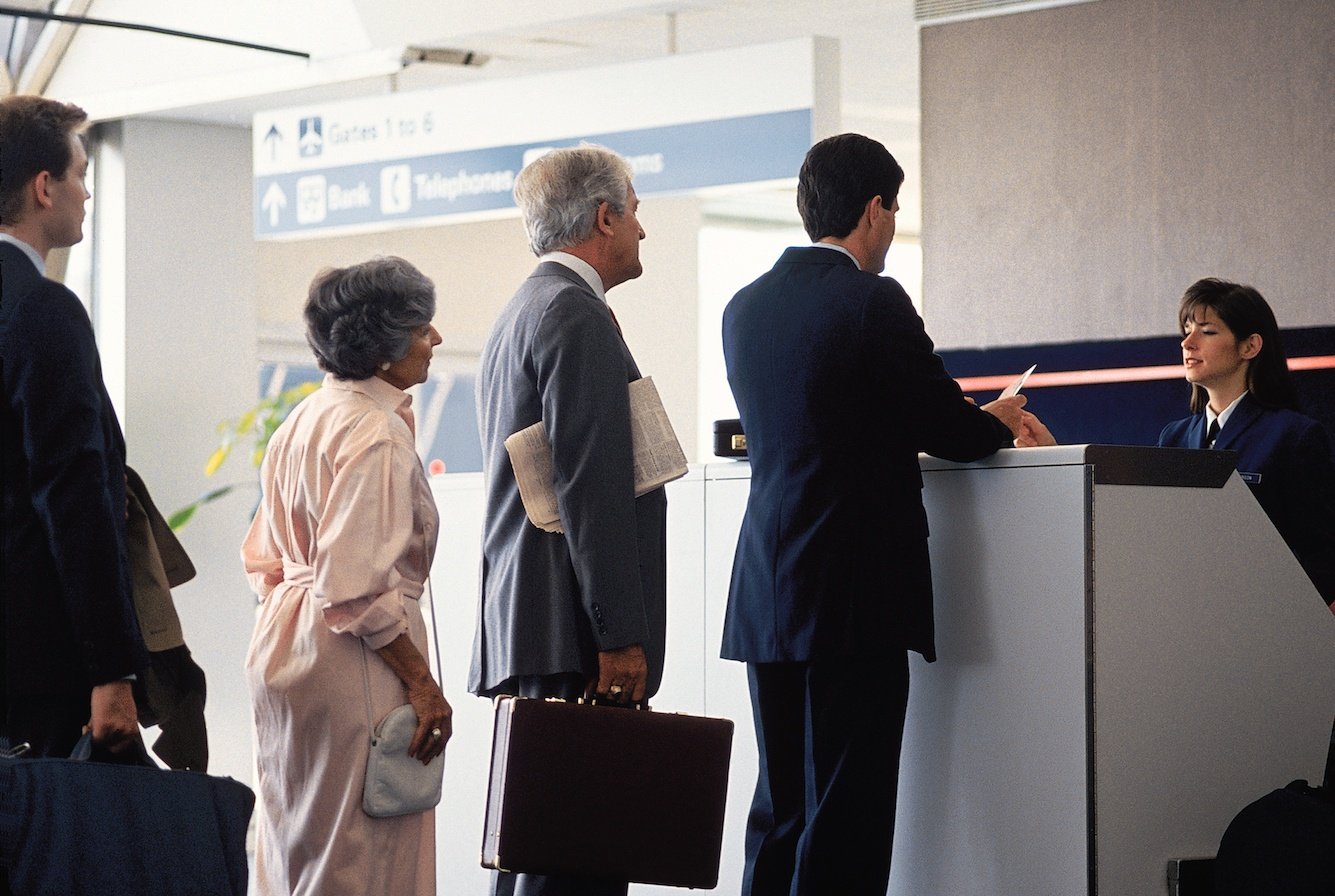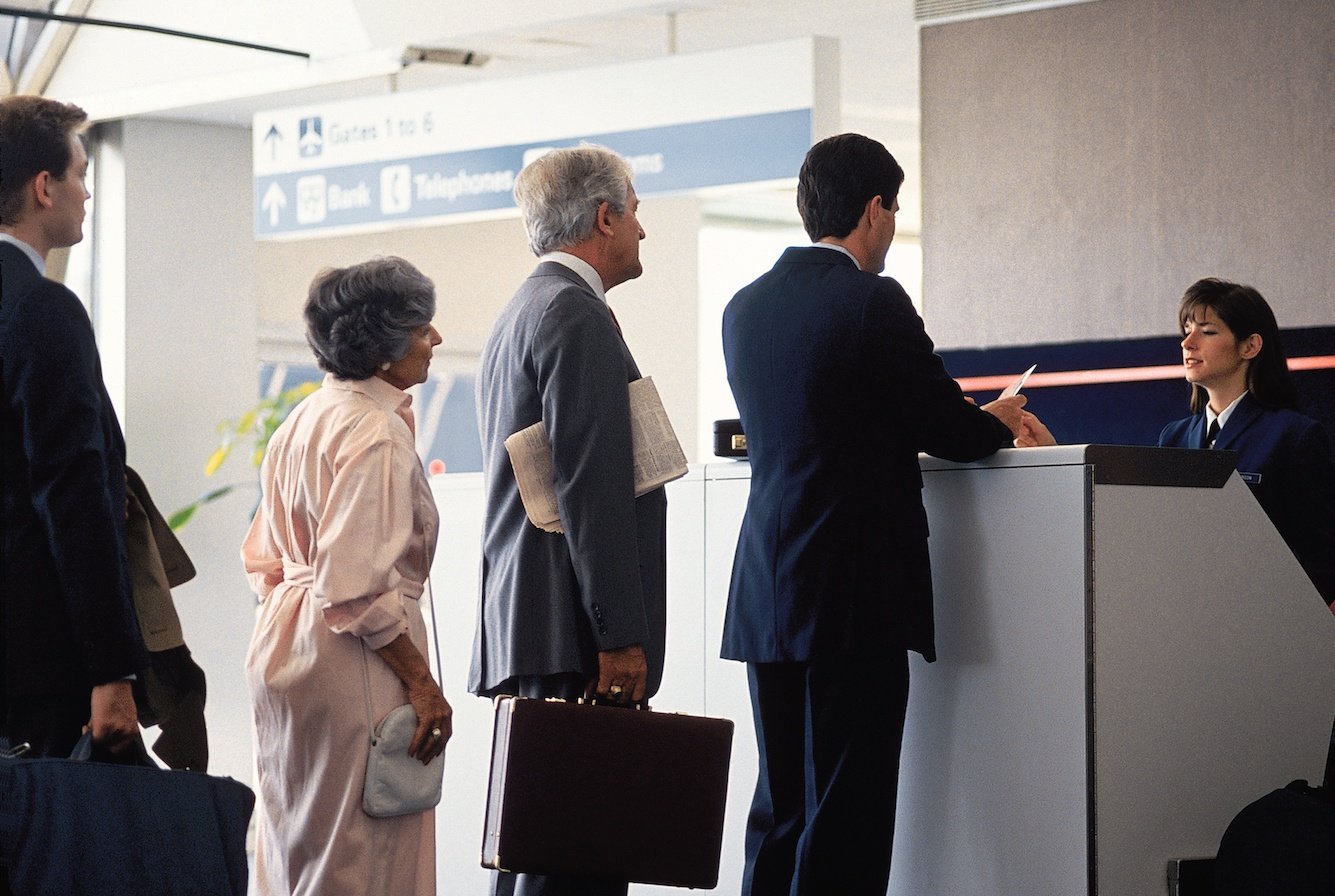 Airlines charge passengers ridiculous fees for just about everything. And particularly if you think you'll be a nervous flier, you should look up the specifics before you head to the airport. NerdWallet reports that if you don't know that your airline will charge you $25 or $30 to check a bag, for instance, that revelation at the check-in desk could rattle you. And if you already feel anxious about taking your first flight, that could give you a shaky start. $30 probably isn't a big deal. But if you know ahead of time, that's one fewer thing that can throw you off when you show up for your flight.
Next: Try to give yourself some extra time. 
6. Booking a super-short layover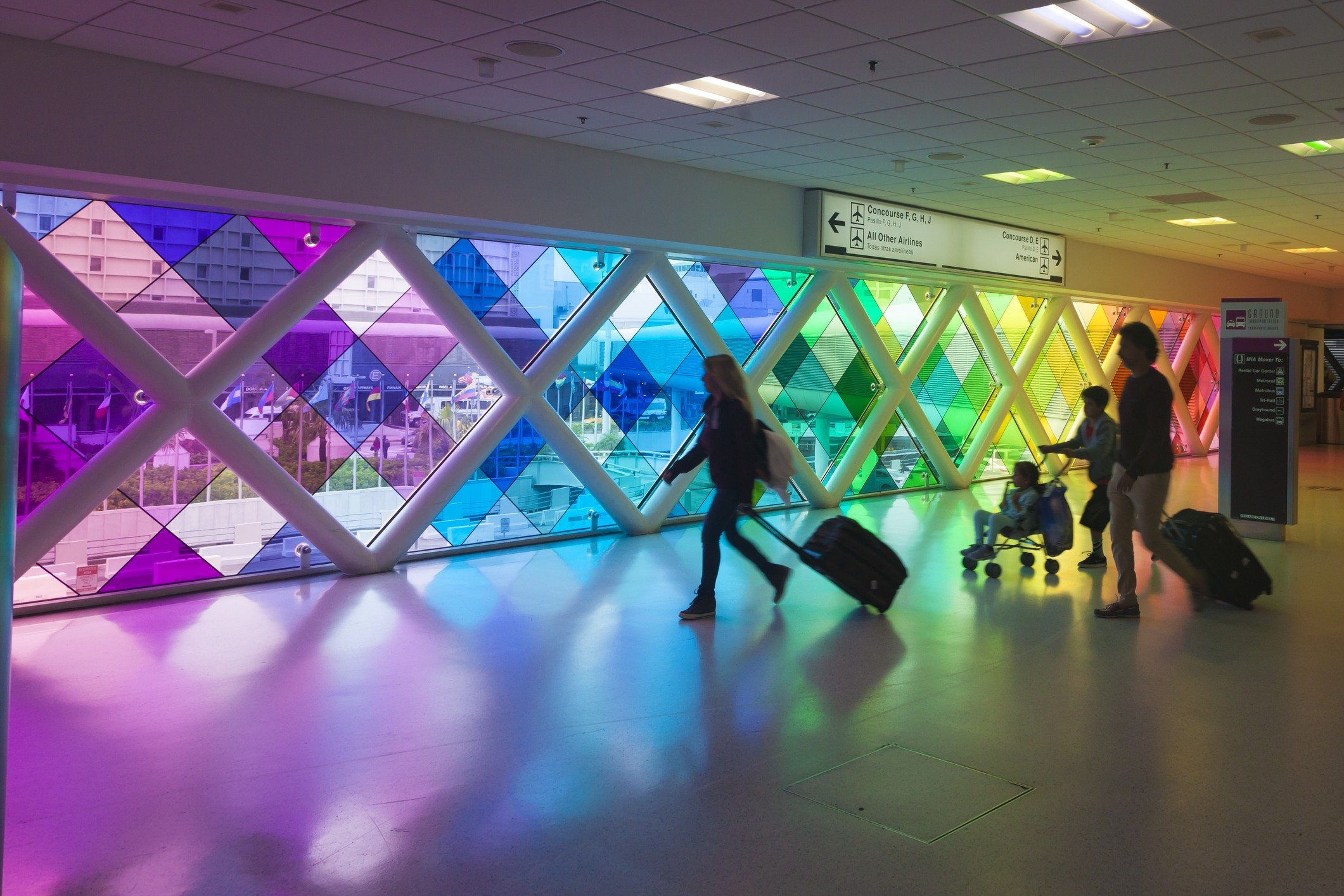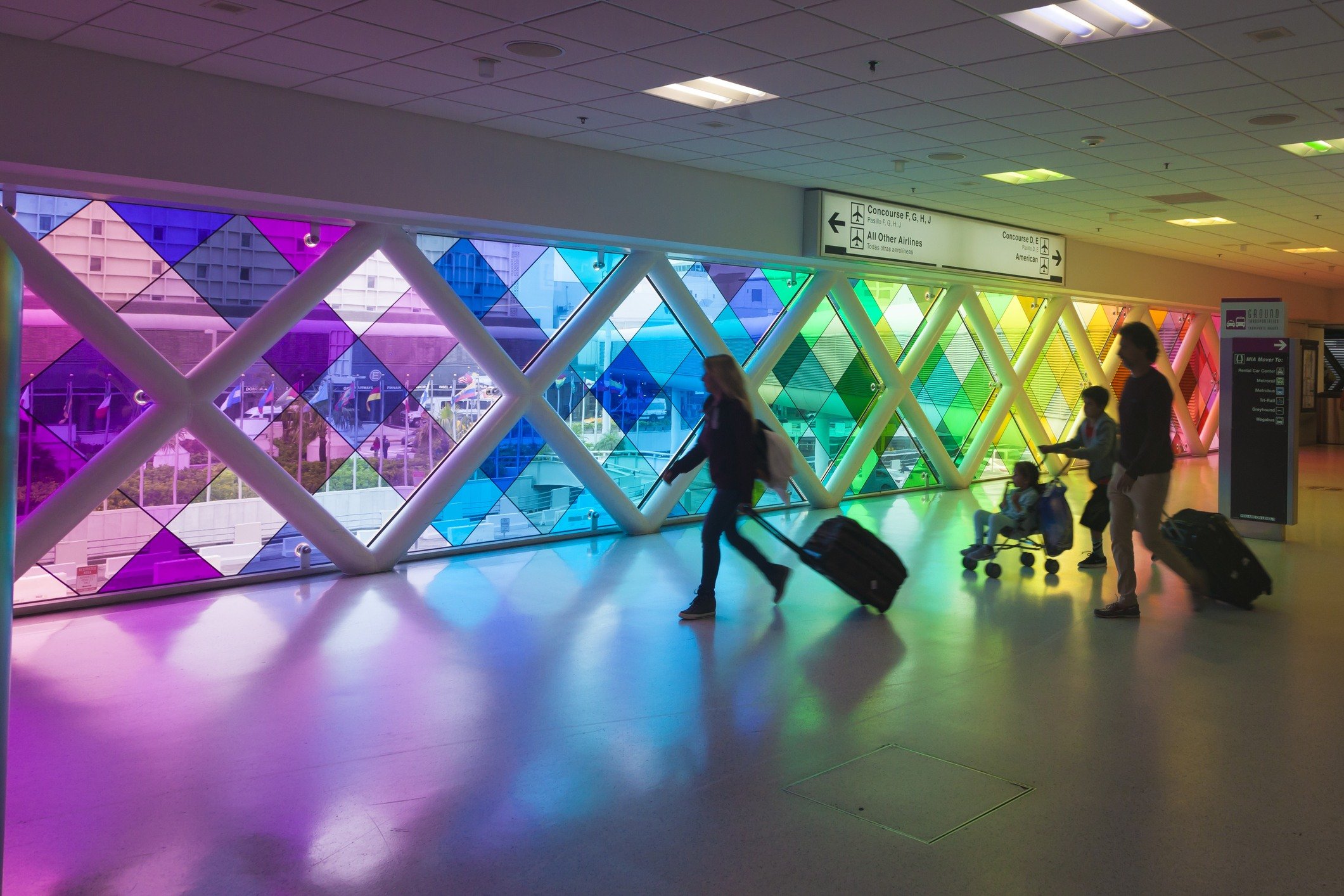 Nobody likes having hours and hours to kill at an airport. (Unless, of course, you can kick back at a luxurious airport lounge.) But booking an itinerary with a short layover just invites disaster. If your first flight runs late, or your second flight starts boarding early, you could end up in trouble. Try to give yourself plenty of time between flights so that you have the best chance of making your connection.
Next: Don't do this when selecting your luggage.
7. Selecting a suitcase or bag at random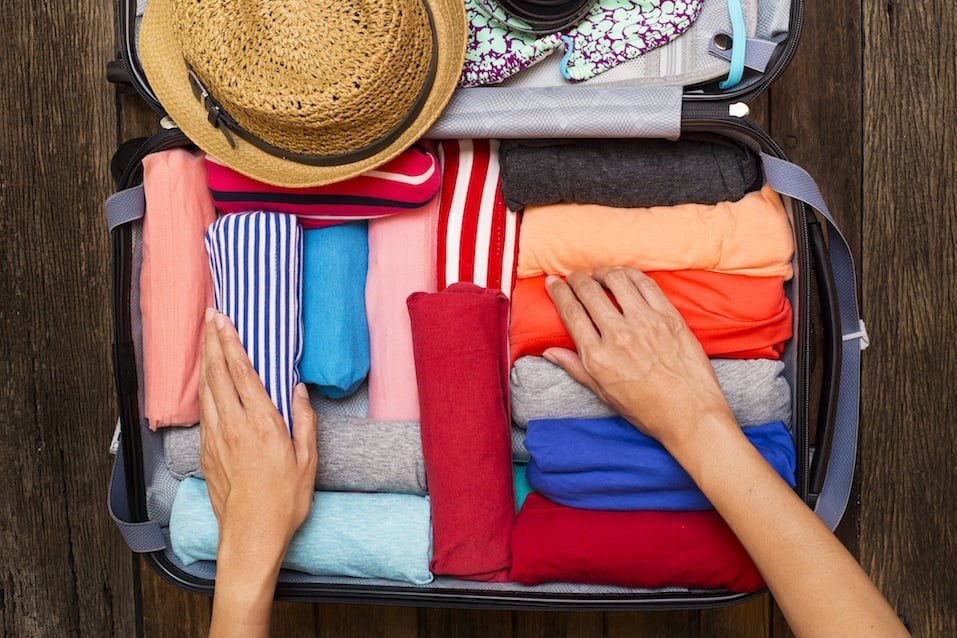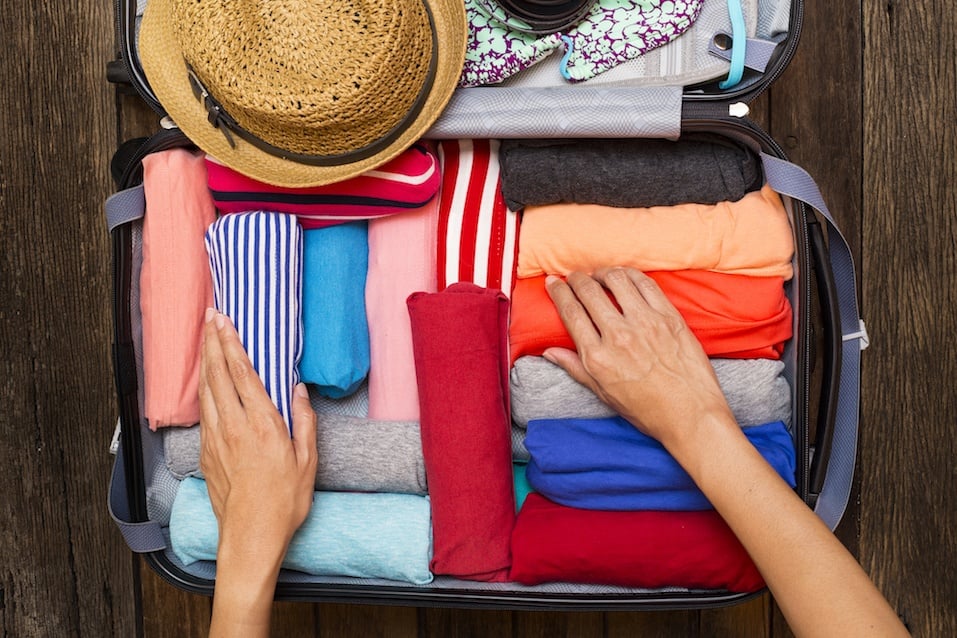 Another common mistake among first-time flyers? Assuming that your carry-on is the right size, according to Travel + Leisure. Domestic and international travel each come with a different set of rules in terms of the size of your carry-on bag. And each airline has its own size restrictions, too. You should always check your airline's rules before you decide which bag to pack. "Before you head to the airport with your carefully packed bag, make sure your tote qualifies as a carry-on," Travel + Leisure advises.
Next: Try to reign yourself in when you pack for vacation. 
8. Packing way too much stuff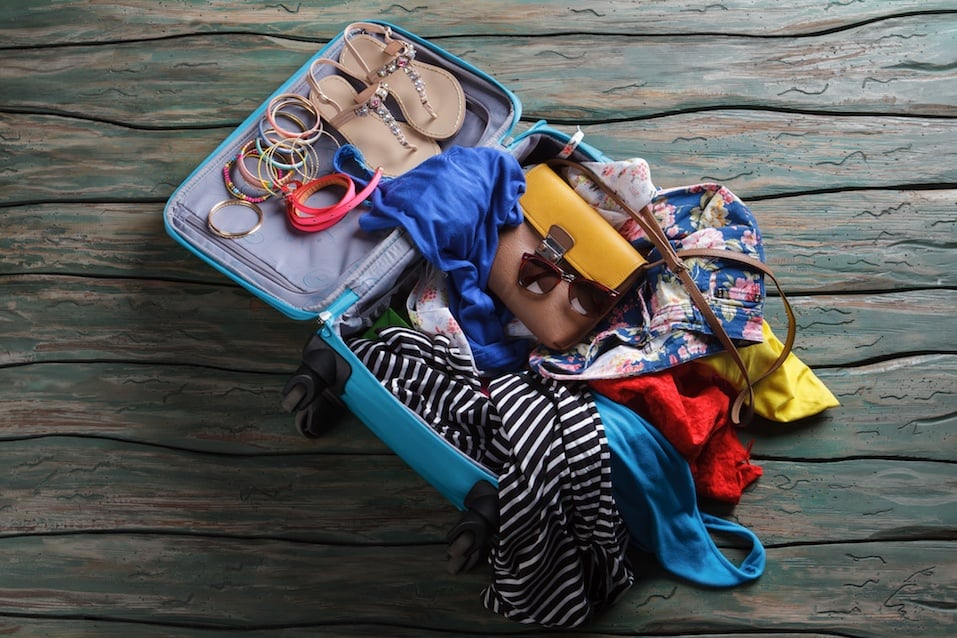 Now that you've selected your bag, think carefully of what you'll pack into it. Overpacking can happen to anybody, first-time flyer or not. But it's especially important to resist the overpacking urge when you take your first flight. You should always check your airline's size and weight restrictions for carry-on items and checked bags. And you don't want to cut it too close. Plus, you should think carefully about how much stuff — and how many outfit changes — you'll really need. Err on the side of packing light so that you don't end up packing things you never wear.
Next: Try not to do this on the day of your flight. 
9. Cutting it close by arriving at the airport too late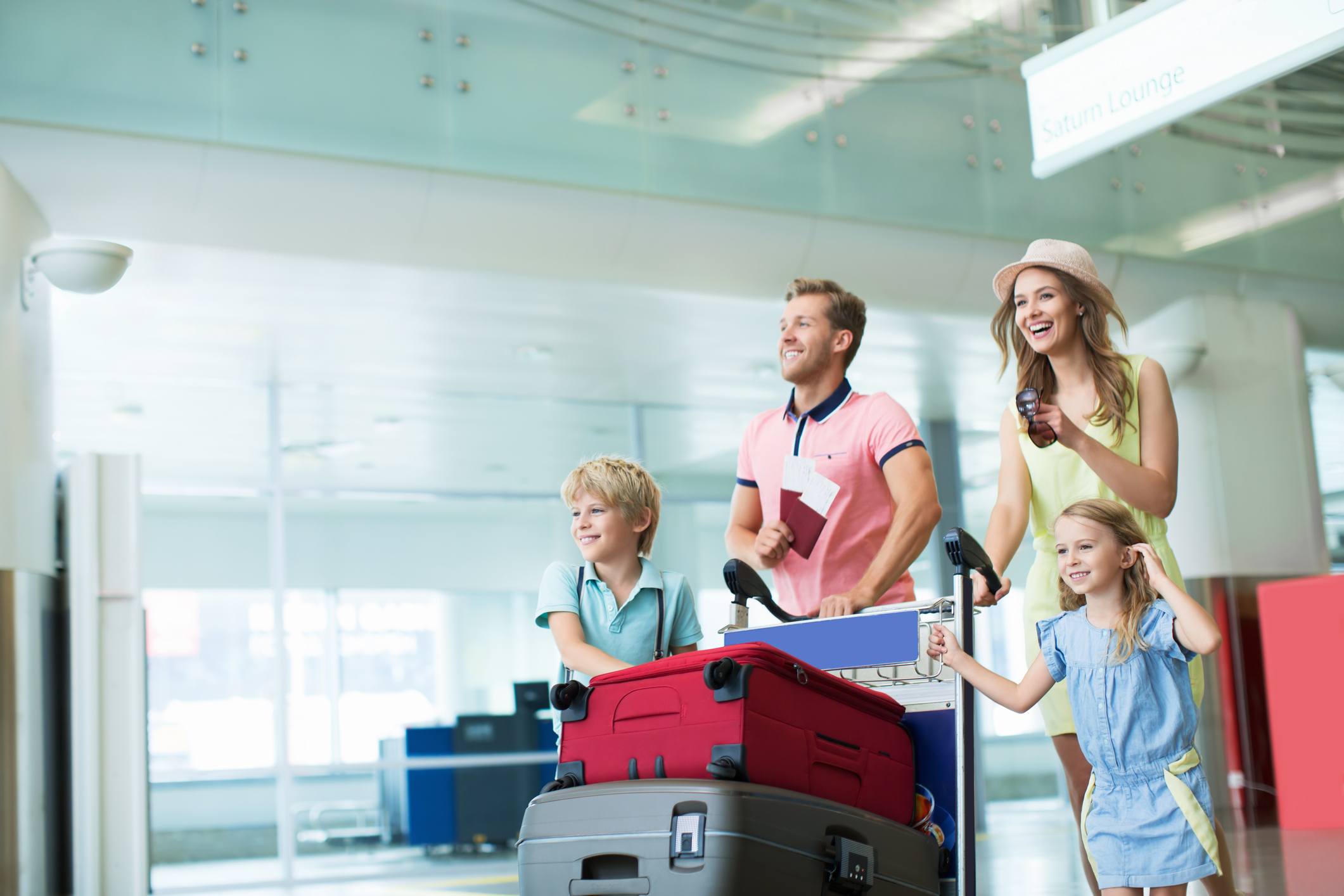 NerdWallet reports that another easy mistake to make involves timing your arrival at the airport. "Catching a plane isn't like catching a bus; it's a much longer process," the publication notes. "In fact, the TSA recommends showing up at least two hours before takeoff for domestic travel, and three hours for international travel." You need to allow yourself enough time to get your boarding pass, check your bags, and get through security in enough time to get to your gate before the airline starts boarding.
Next: You actually have to pay attention to these rules. 
10. Disregarding the TSA's rules about liquids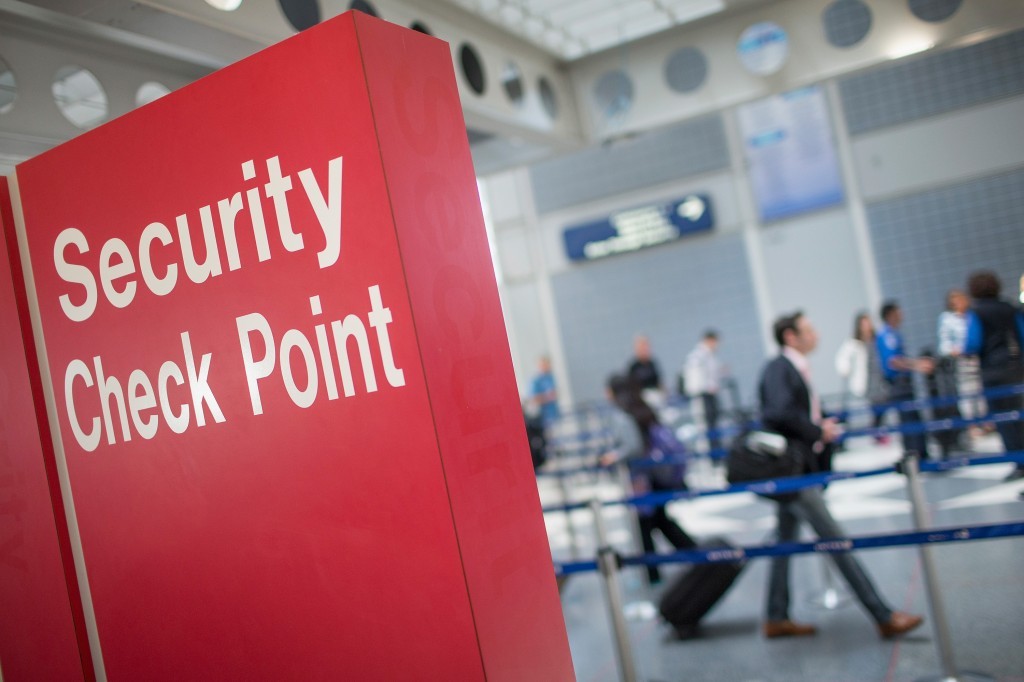 While some rules are meant to be broken, the TSA doesn't seem to look kindly on that philosophy. Especially not when you're talking about its 3-1-1 rule. If you don't plan to check a bag, all of your liquids will need to go in your carry-on. And for carry-on baggage, all liquids, gels, and aerosols have to be in a 3.4-ounce or smaller bottle, and fit in a clear, quart-sized bag. Don't pack a full-sized shampoo or a jumbo bottle of sunscreen in your carry-on, or you'll need to say goodbye to it when TSA discovers the stowaway.
Next: Keep this in mind when choosing your footwear. 
11. Wearing uncomfortable shoes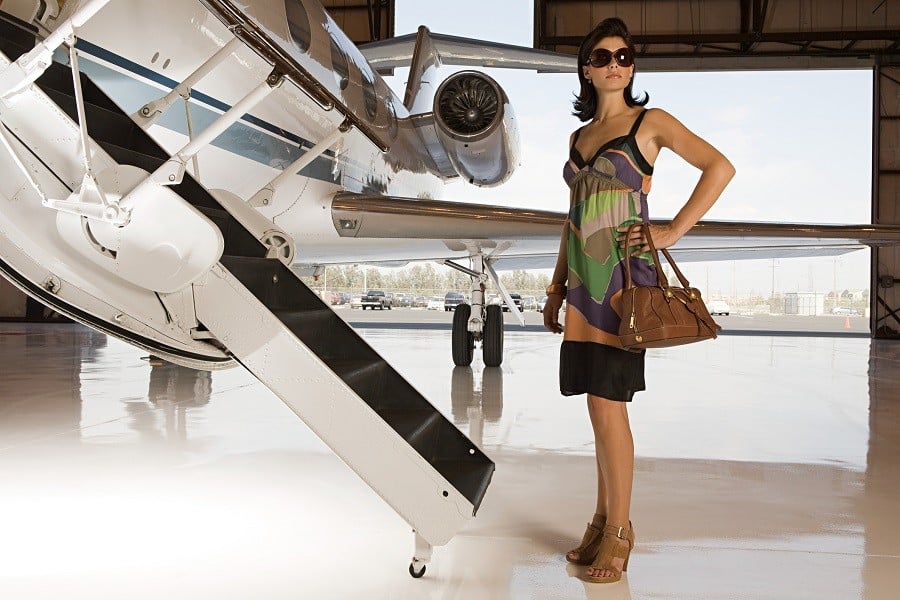 Speaking of the TSA, the agency is going to make you take your shoes off when you go through the security checkpoint. So now is as good a time as any to remind you: Wear comfortable shoes when you leave for your flight. You'll want shoes that you can easily take on and off. But you should also opt for footwear that will stay comfortable even if you have to trek all the way across the airport. We can think of plenty of things you should never wear while traveling, but uncomfortable shoes that will hurt your feet when you walk definitely top the list.
Next: Always have this handy at the airport. 
12. Misplacing your ID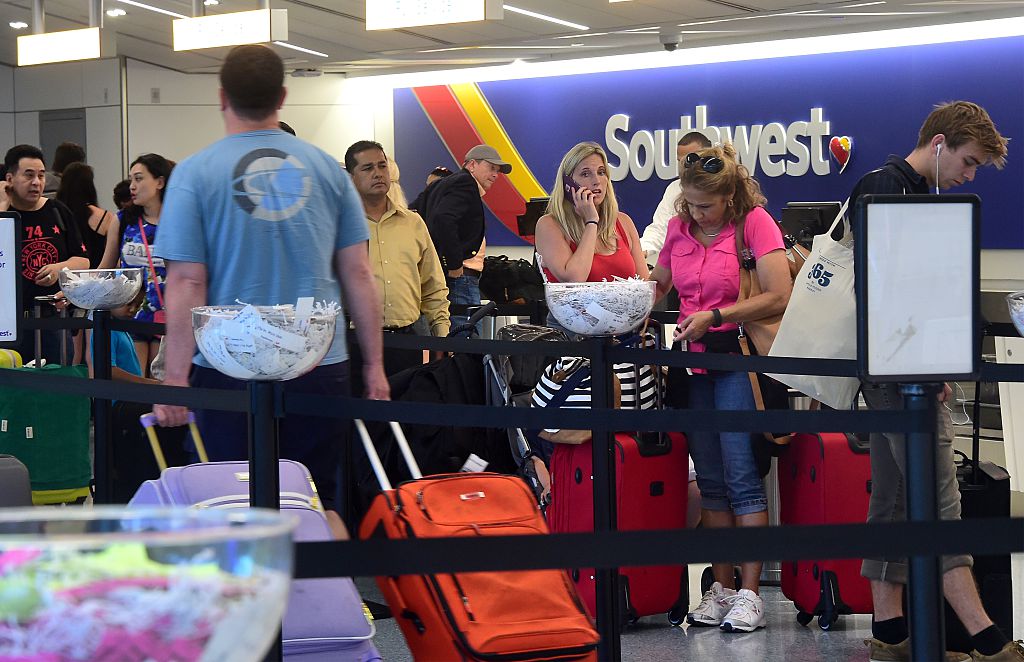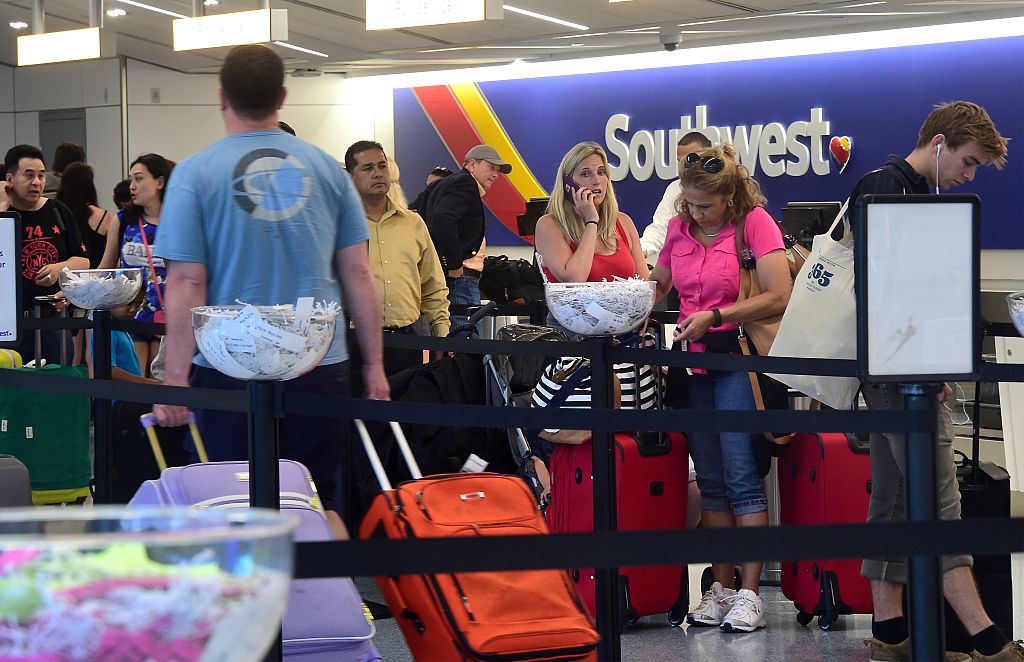 You'll need your identification when you check in with the airline and check your bag, so don't leave it at home! But don't misplace it in a jacket pocket or one of your bags after you leave the check-in counter. You'll need it to go through security, as well, since TSA agents need to check identification for all passengers over the age of 18. Try to keep your ID handy from the moment you get to the airport to the time when you've boarded your flight. You'll make the process easier on yourself, and will also win the appreciation of fellow travelers when you don't hold up the line looking for it.
Next: Never make this packing mistake.
13. Packing irreplaceable items in your checked bag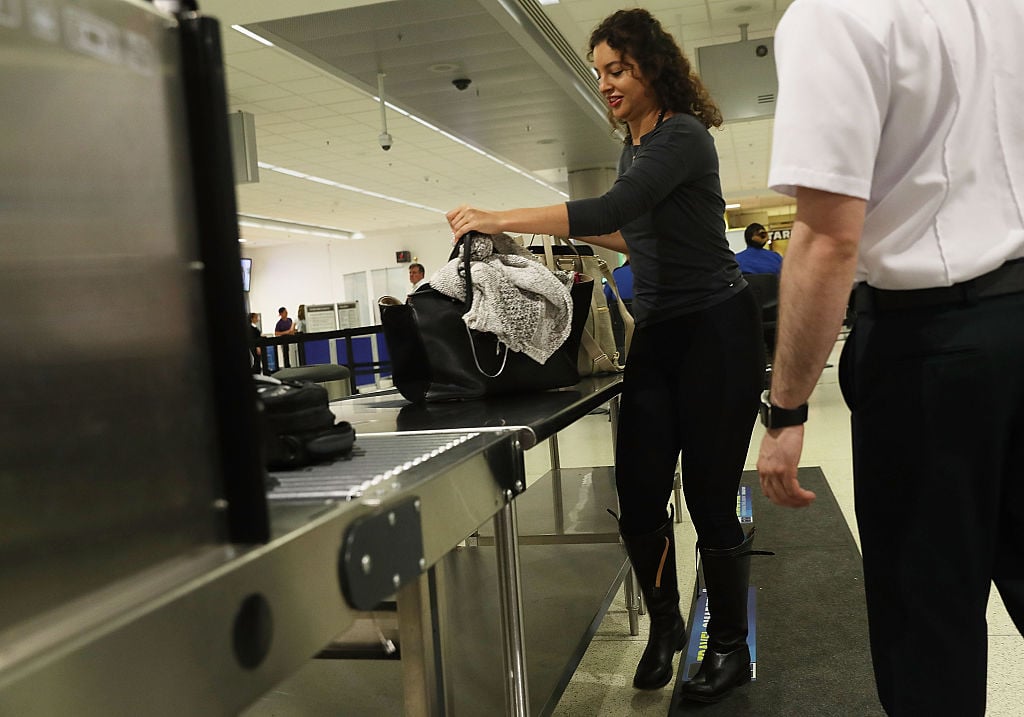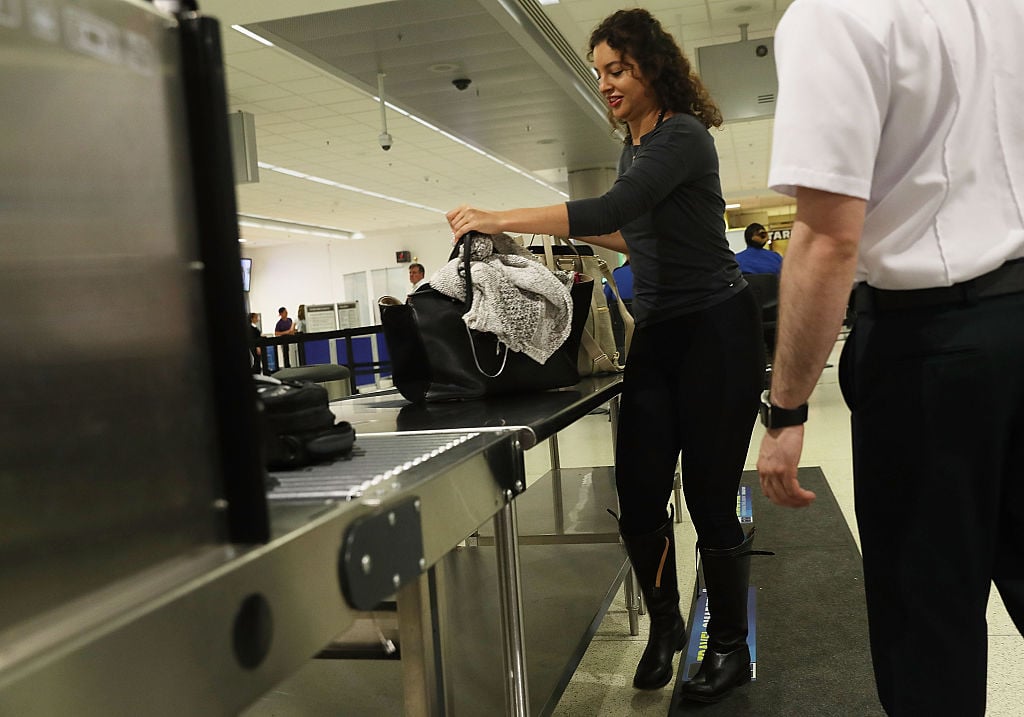 Another rookie mistake you don't want to make on your first flight? Packing items that would prove difficult or impossible to replace in your checked bag. Keep necessities such as your prescription medications, your glasses, your paperwork, and your electronics in your carry-on bag. That way, if your bag somehow ends up lost or temporarily misplaced, you'll have your essentials with you. You can even pack a change of clothes in your carry-on if you really want to feel prepared.
Next: Prepare ahead of time for this part of the trip. 
14. Not knowing what to expect at airport security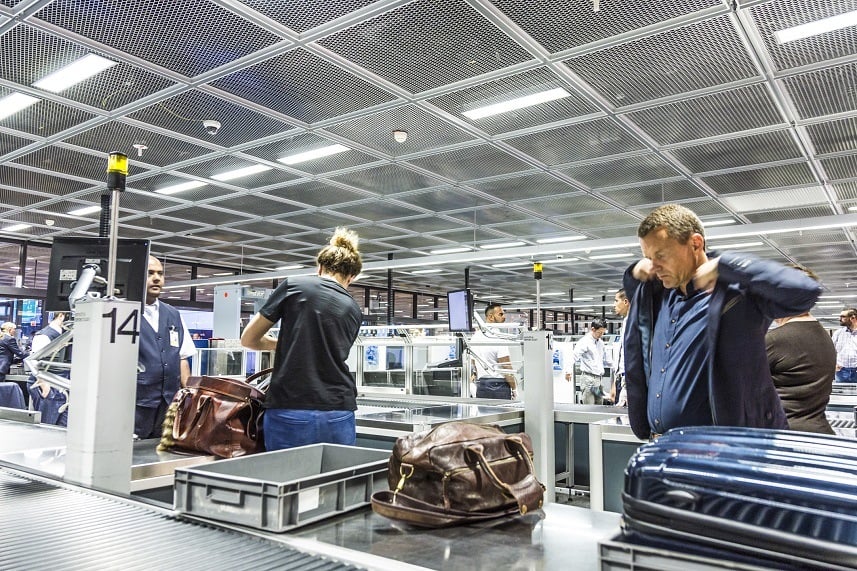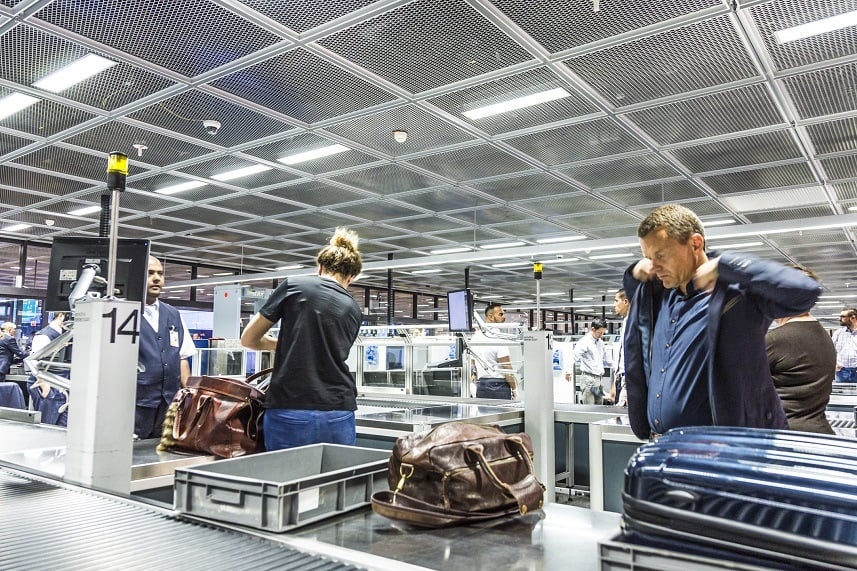 Another crucial way to prepare for your flight? Learning what to expect at airport security, and planning accordingly. NerdWallet notes that unless you have TSA PreCheck or Global Entry, you can expect to remove your shoes. You'll have to empty your pockets, and remove your hat, belt, jacket, and any heavy jewelry. The TSA will also require you to remove your laptop and liquids from your bag. You'll send all your items, plus your bags, through the X-ray machine. Then, you'll walk through either a metal detector or a body scanner. "Preparing for this — say, by wearing shoes you can easily slip on and off and making sure the items in your carry-on are TSA-compliant — can make the process faster," NerdWallet reports.
Next: Try not to do this as you navigate the airport. 
15. Getting lost at the airport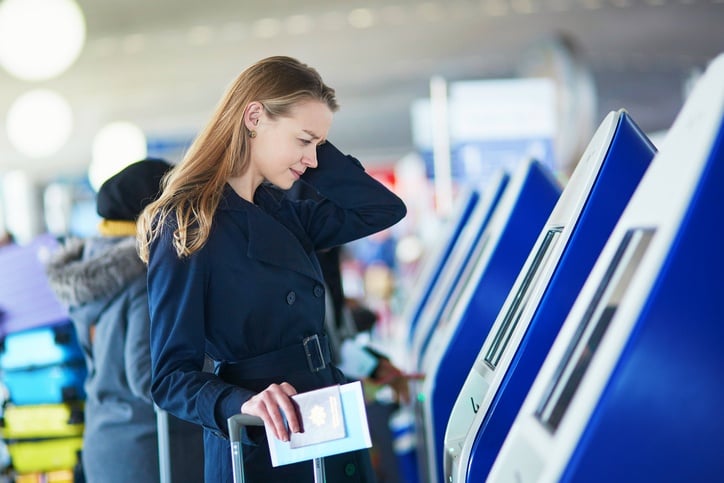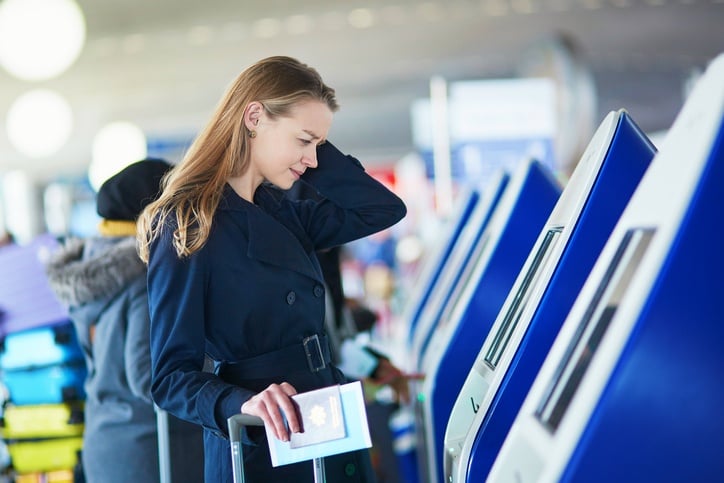 Travel + Leisure makes an excellent point about getting lost. It can be a great way to discover something new and delightful — but not when you're on a tight schedule. Find out where you need to go, plan how you'll get there, and stick with the plan. It never hurts to pull up a map of the airport on your phone so that you can keep yourself oriented — and avoid getting lost when you have a plane to catch. And the same advice applies once you land in your destination, too: save maps on your phone and plan your route to avoid getting lost when you need to keep a strict schedule.
Next: Don't make this assumption if you do run late.
16. Assuming your flight will wait for you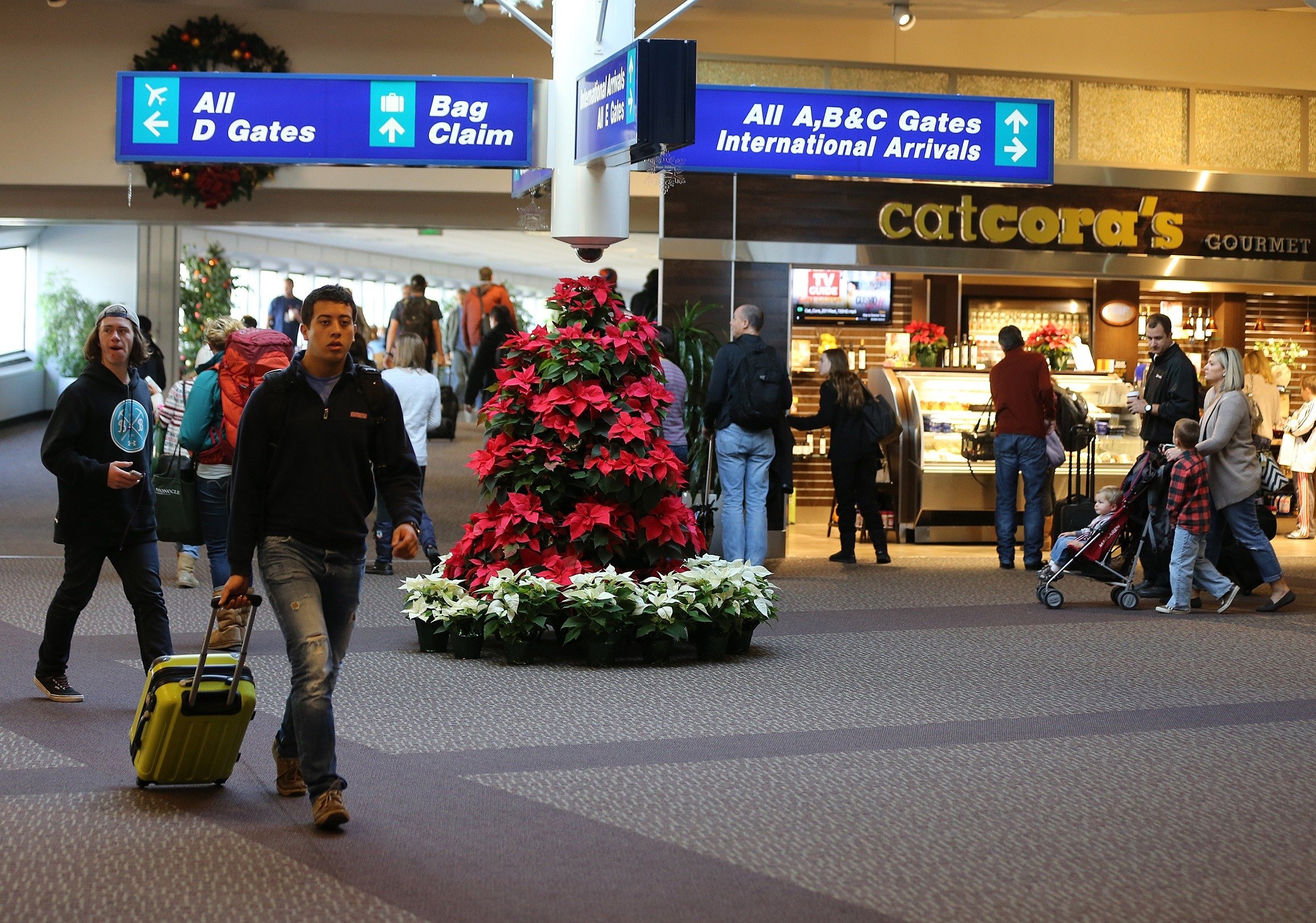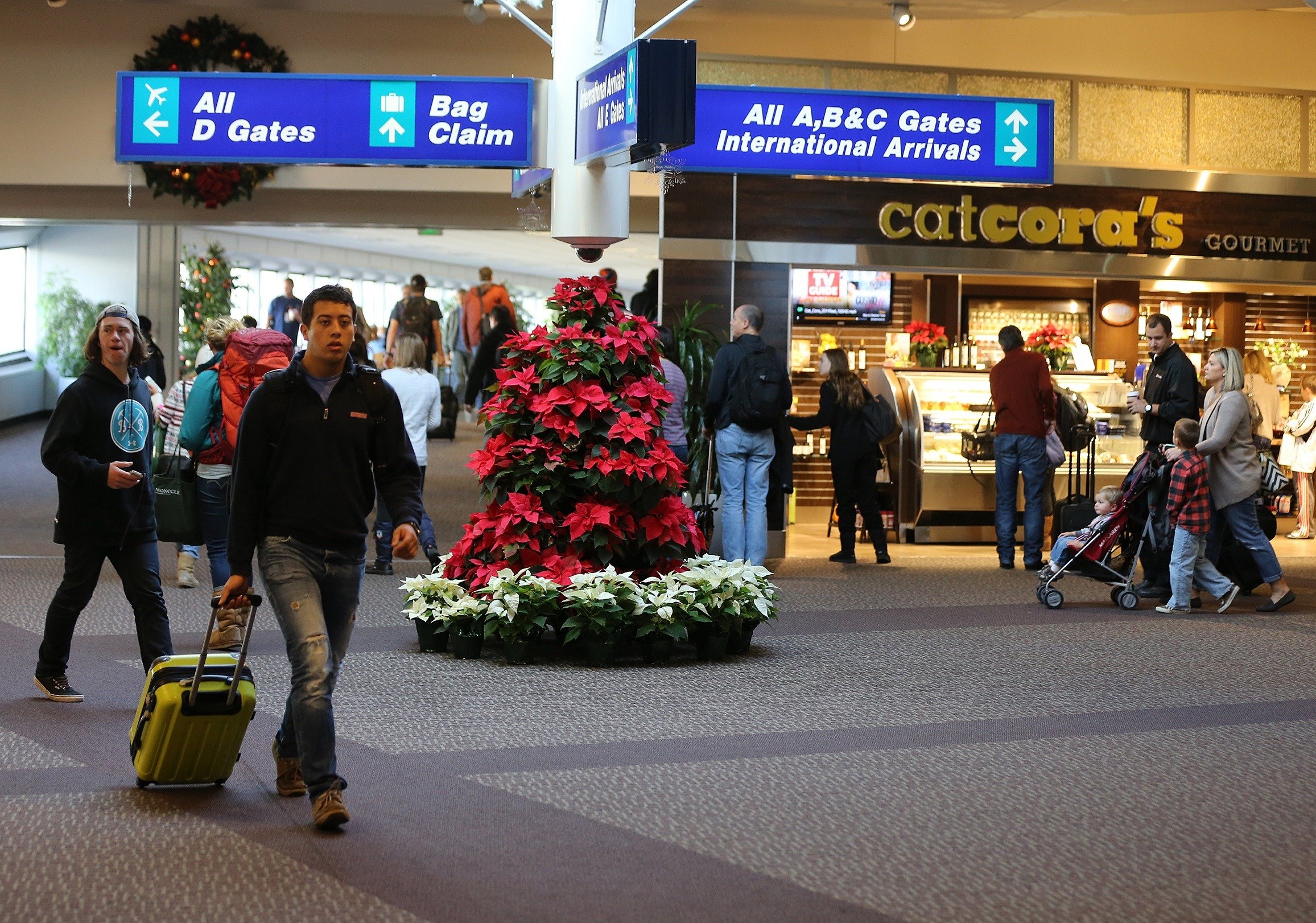 SmarterTravel reports that whether you're taking a nonstop flight or hoping to make a tight connection, you shouldn't assume that your flight will wait for you. A flight can't always wait for one passenger, especially when there are major scheduling consequences. Give yourself enough time to get to the airport, and to make your connections, but never assume that a flight will wait for you if you get to the gate late.
Next: Know the rules about this gadget. 
17. Assuming you can use your phone however you'd like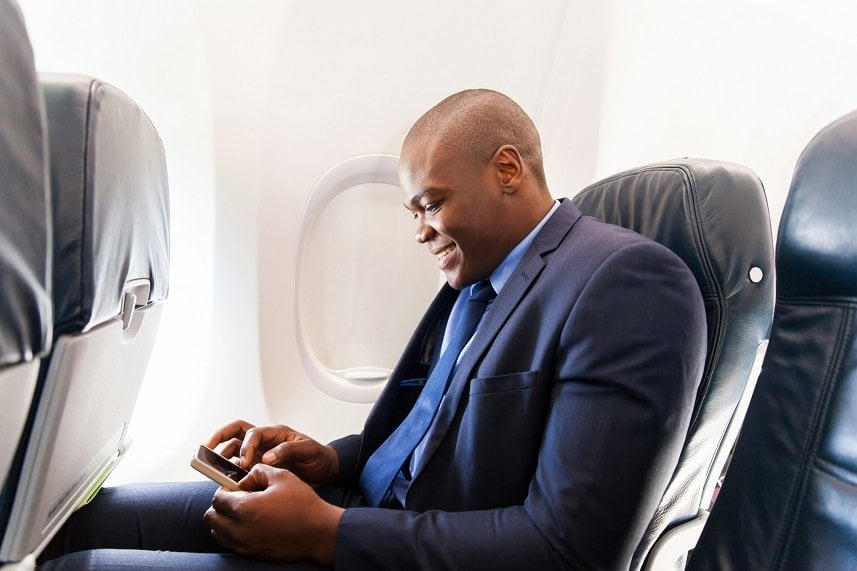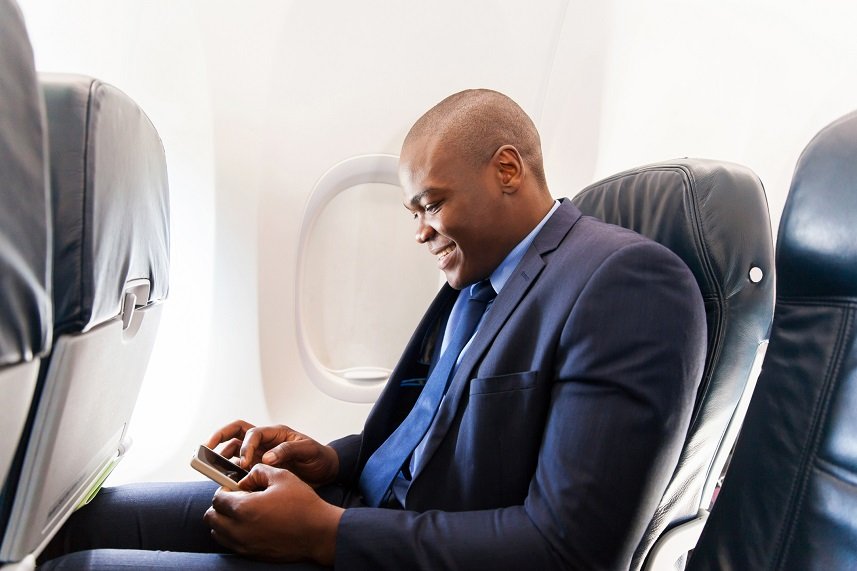 This advice applies both on the plane and at your destination, particularly if you plan to fly abroad. You should never just assume that you can use your smartphone however you'd like. On the plane, you'll need to comply with the rules about switching your phone to airplane mode during the flight. So if you need some entertainment, pack a book, or download your favorite music or audiobook ahead of time. And when you travel internationally, you should buy data roaming or an international plan to avoid a surprise bill. Alternately, just shut off roaming and plan to use your phone only on the hotel's Wi-Fi network.
Next: Keep the other passengers in mind. 
18. Being inconsiderate of other passengers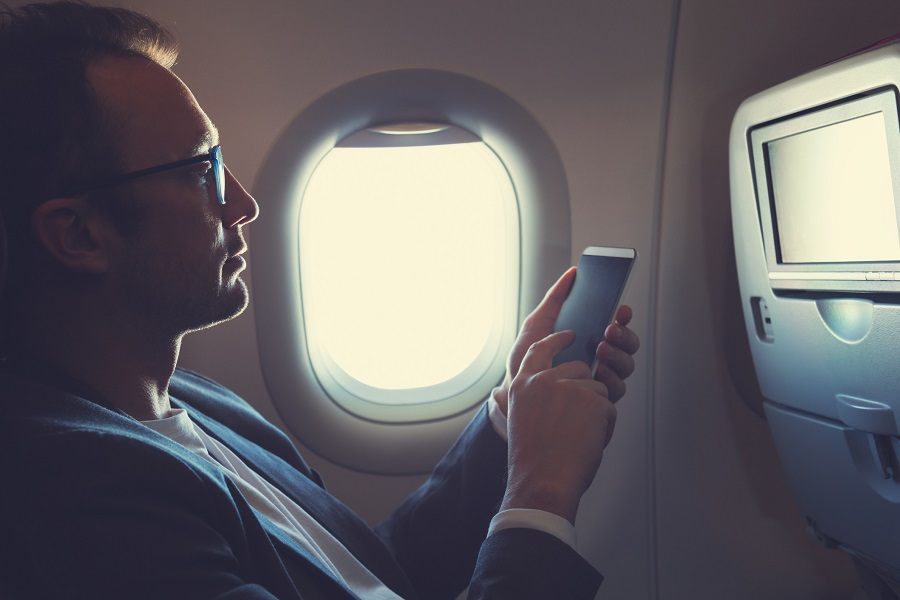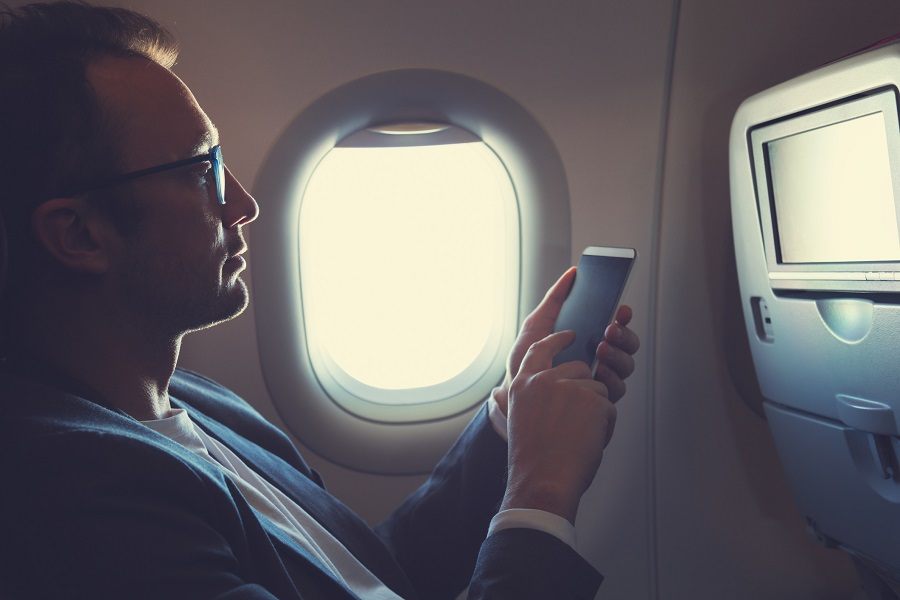 Once you've boarded your plane and settled in for your flight, you'll need to remain considerate of the other travelers around you. NerdWallet reports that you should make sure that neither your possessions nor your body parts encroach on other passengers' space. You probably shouldn't put your feet in the aisle, or drape a large scarf into someone else's space. Pungent fragrances — either from your perfume or your food — could annoy the people around you. And loud music, even through headphones, could prove disruptive to your neighbors. "Do what you can to avoid an in-flight faux pas," NerdWallet advises.
Next: Do this before every flight. 
19. Forgetting to double-check your itinerary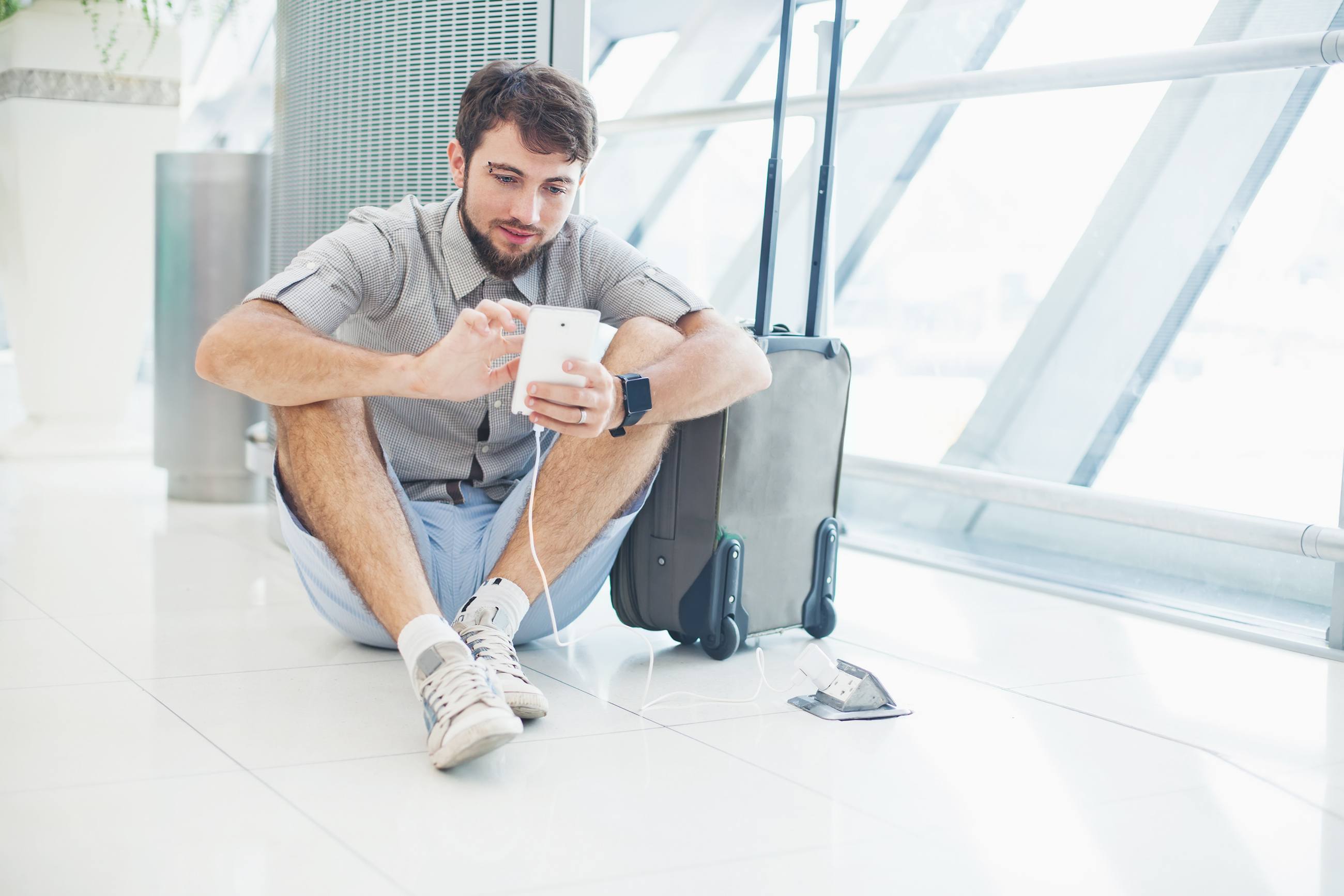 Travel + Leisure notes that one of the worst mistakes you can make ahead of your flight is forgetting to double-check your itinerary, from start to finish. "Traveling between time zones or around the world can be confusing," the publication notes. So you'll want to confirm your airports. Check your connection times, paying careful attention to time zones. Make sure that your name is spelled correctly on all your tickets and documents. And confirm your reservations for your flights, hotels, train rides, bus trips, and even tours.
Next: Never do this, even if you miss your flight. 
20. Panicking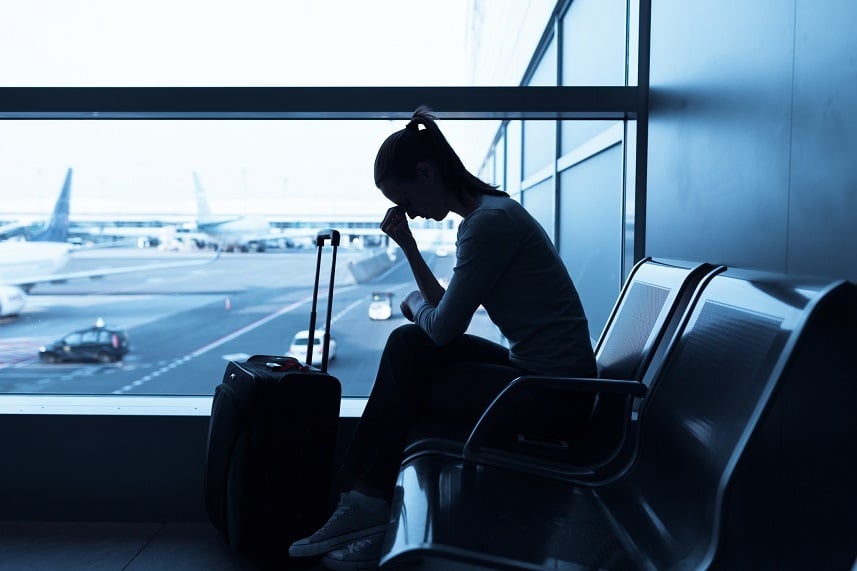 Finally, if there's just one piece of advice you remember by the time you're off to catch your flight, make it this one: Don't panic. Travel + Leisure notes that "Things happen both at home and on the road and while missed connections, lost train tickets, or disappearing hotel reservations can be incredibly frustrating, panicking helps nothing." For instance, if you miss your flight, take a breath and talk to a customer service agent, either on the phone or at the airport. In the case of a missed flight or another unexpected occurrence, keep calm and you'll eventually get to your destination all in one piece — and most likely with a fun story to tell your friends and family back home.
Read more: This Is a Waste of Money Every Time You Stay at a Hotel
Check out The Cheat Sheet on Facebook!