Salty Snack Recipes That Are Better Than Processed Foods
Snacking is a favorite hobby for many, but one too many consumers rely on store-bought packaged goods to get their fix. These snacks often come packed with preservatives — don't bother even trying to pronounce some of those ingredients. Instead of dipping your hand into a bag of Doritos at snack o'clock, try making your salty snacks homemade so you know exactly what you're eating. Thanks to accessible snack recipes found around the web, there's no reason to pay for overpriced, under-quality snack foods. Simply make them at home and start with these seven recipes.
1. Cheddar Wafers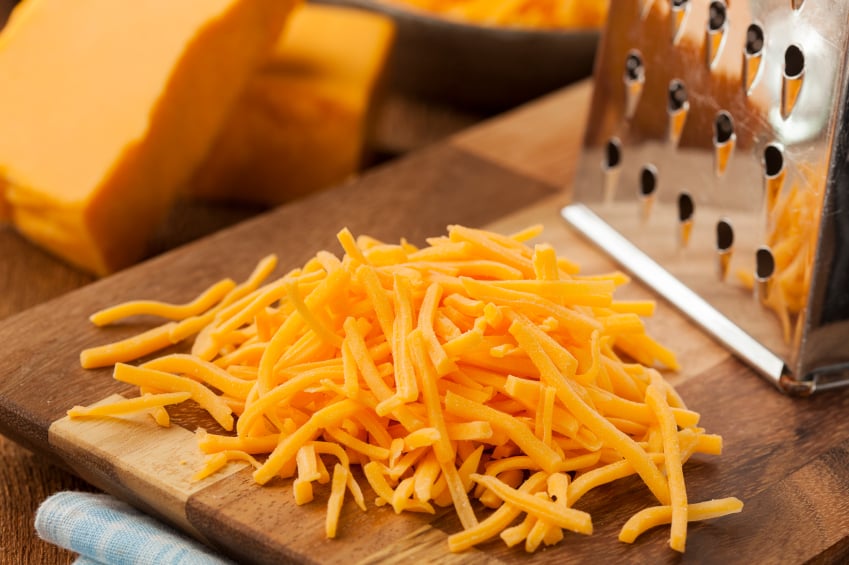 If you have a cheese tooth rather than a sweet tooth, indulge your cravings with these homemade cheddar wafers from Eat Live Run. Wholesome and pronounceable ingredients come together to create these wafers, and the recipe yields 3 dozen, meaning you'll have snacks for days.
Ingredients:
1 stick butter, melted
2 eggs
¼ teaspoon garlic powder
⅛ teaspoon cayenne pepper
½ teaspoon ground white pepper
½ teaspoon salt
½ cup grated sharp cheddar cheese
1½ teaspoons baking powder
2 cups all-purpose flour
Directions: Preheat your oven to 350 degrees Fahrenheit. Whisk together the melted butter and eggs until creamy. Add the cheese and mix until combined. Add the baking powder, salt, white pepper, cayenne pepper, garlic powder, and flour and mix well.
Roll out dough onto a floured surface until it's a little less than ¼-inch thick. Cut out small circles with cookie cutters and place onto a parchment paper lined sheet tray. Bake for 20 minutes, or until golden.
2. Homemade Pita Chips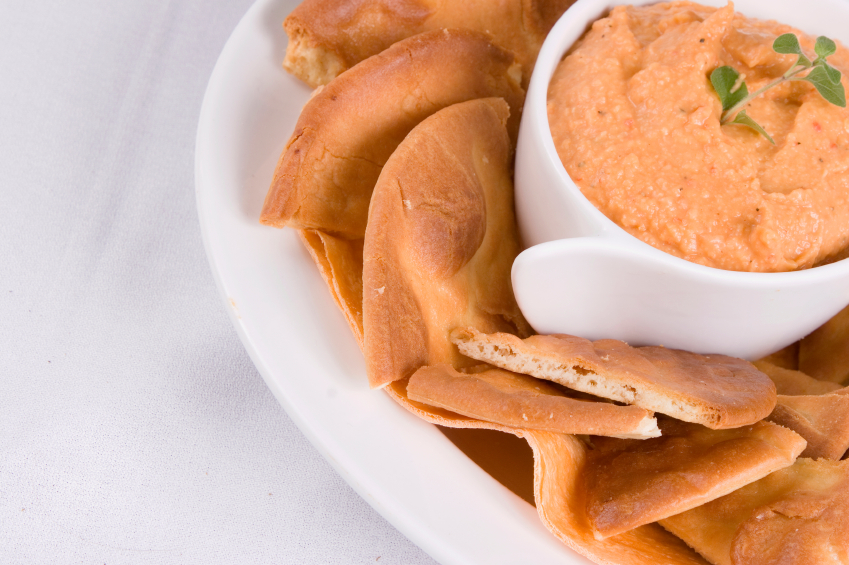 Pita chips and hummus is a favorite snack for many, but store-bought pita chips can turn a relatively healthy snack into one that's anything but nutritious. Many packaged pita chips come packed with sodium and calories, and that's why it's better to go the homemade route. You'll be surprised to find how easy pita chips are to make, and this recipe from Chowhound breaks it down for you. Calling for only four ingredients, there's no reason you can't make this homemade snack tonight.
Ingredients:
½ teaspoon kosher salt
¼ teaspoon ras el hanout or seasoning of your choice
3 pitas, sliced into 8 wedges each
1 tablespoon olive oil
Directions: Heat the oven to 400 degrees Fahrenheit and arrange a rack in the middle.
Combine the salt and ras el hanout in a small bowl; set aside. Place the pita wedges in a single layer on a baking sheet. Brush the tops with half of the olive oil and sprinkle with half of the salt mixture. Flip the wedges over and repeat with the remaining oil and salt mixture. Bake until the chips are golden brown and crispy, about 12 to 15 minutes. Remove from the oven and immediately transfer the chips to a wire rack until completely cooled. Store in an airtight container for up to 5 days.
3. Baked Sweet Potato Chips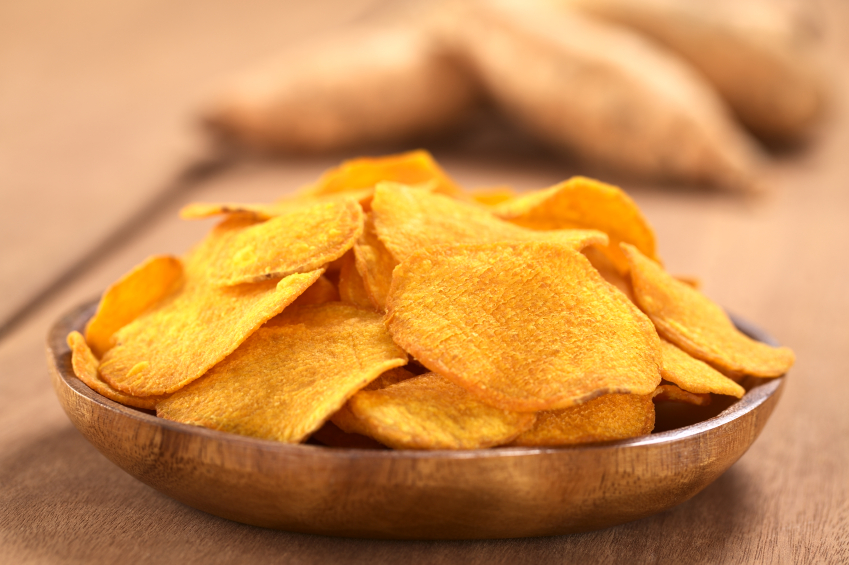 Another way to indulge your snack craving without feeling guilty is by taking your favorite nibble and making it healthy. Take potato chips, for example. Instead of relying on the processed white potato chips to get your fix, make baked sweet potato chips at home and go without the excess calories, preservatives, and unpronounceable ingredients. These baked sweet potato chips from Martha Stewart are made up only of four ingredients — olive oil, sweet potatoes, sea salt, and the juice of a lime — and they truly couldn't be easier to make. Just bake your chips in the oven for 25 minutes or less and say goodbye to store-bought snacks.
Ingredients:
2 medium sweet potatoes, scrubbed and sliced ⅛-inch thick
1 tablespoon extra-virgin olive oil
½ teaspoon coarse salt, preferably sea salt
1 lime, cut into wedges, for serving
Directions: Preheat oven to 400 degrees Fahrenheit, with racks in center and lower positions. Divide sweet potatoes between 2 rimmed baking sheets. Drizzle with oil, toss, and spread them in a single layer on sheets. Bake, flipping once, until centers are soft and edges are crisp, 22 to 25 minutes. Sprinkle with salt, and serve with lime wedges.
4. Kale Chips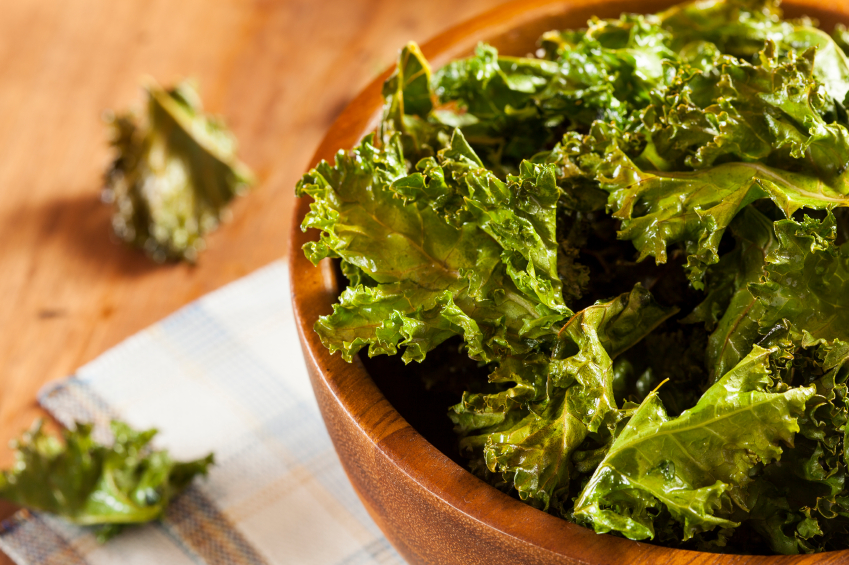 Kale chips are another alternative way to enjoy chips without enjoying a salt crash later in the day, and while some consumers are skeptical of the green snack, anyone can be convinced with what comes from this recipe from Steamy Kitchen. The combination of leafy dark greens, olive oil, and sea salt prove to yield a match made in savory heaven when they're baked together in the oven for just 12 to 20 minutes, and luckily for all those quantity eaters out there, you can eat a whole pan without feeling the least bit of guilt.
Ingredients:
4 giant handfuls of kale, torn into bite-sized pieces and tough stems removed
1 to 2 tablespoons olive oil
Sea salt or kosher salt
Directions: Preheat oven to 350 degrees Fahrenheit. Line a baking sheet with parchment paper.
Place the kale leaves into a salad spinner and spin all of the water out of the kale. Use a towel to blot any extra water on the leaves. Place the kale on the baking sheet.
Drizzle olive oil over the kale leaves and use your hands to toss and coat the leaves. Bake in the oven for 12 to 20 minutes until leaves are crisp. Do not let the leaves turn brown. Remove from oven, sprinkle with salt and serve.
5. Soft Pretzel Bites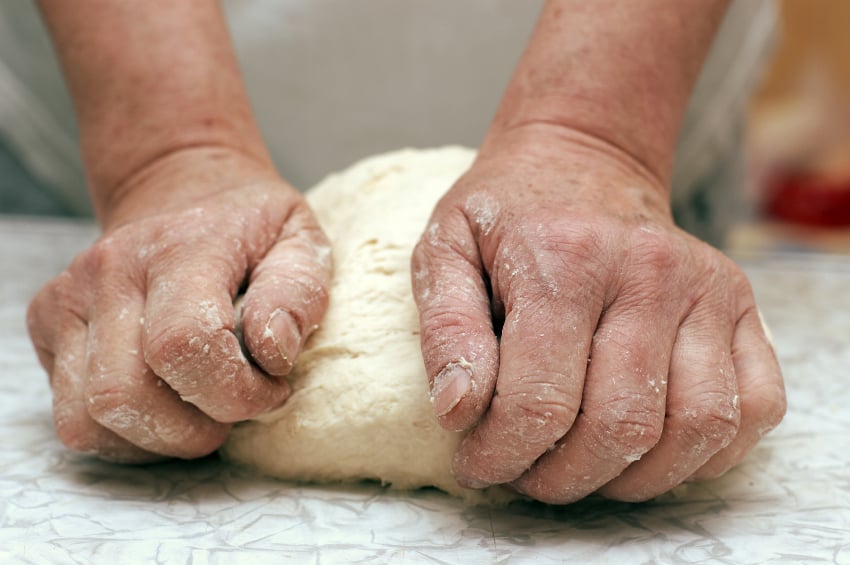 Or, if you're feeling ambitious and in the mood for a more indulgent salty snack, try this recipe for Homemade Soft Pretzel Bites from Sally's Baking Addiction. Soft pretzels are a favorite for many, and now you don't have to rely on the frozen version to enjoy them at home. Simply follow Sally's instructions for baking up the pretzels in just 30 minutes, and see for yourself just how satisfying this wholesome homemade snack can be.
Ingredients:
1½ cups warm water
1 packet active dry or instant yeast
1 teaspoon salt
1 tablespoon packaged light brown sugar
1 tablespoon unsalted butter, previously melted
3.75 to 4.25 cups all-purpose flour plus more for the counter surface to knead
1 large egg, beaten
Coarse sea salt for sprinkling
Directions: Dissolve yeast in warm water. Stir with a spoon until fairly mixed, about 1 minute. Some clusters of yeast may remain. Add salt, sugar, and melted butter; stir until fairly combined. Slowly add 3 cups of flour, 1 cup at a time. Mix with a wooden spoon until dough is thick. Add ¾ cup more flour until the dough is no longer sticky.
Turn the dough out onto a lightly floured surface. Knead the dough for about 3 minutes and shape into a ball. Place in a large mixing bowl that has been lightly coated with nonstick spray. Cover and let the dough rest in a warm area for about 10 minutes.
Preheat oven to 425 degrees Fahrenheit. Line two large baking sheets with parchment paper or silicone baking mats. Set aside.
With a sharp knife, cut ball of dough into 6 sections. Roll the dough into six 20-inch long ropes. Cut the rope into 1.5-inch pieces to make bites.
Boil 9 cups of water with the baking soda. Make sure it is rapidly boiling. Drop 8 to 10 pretzel bites into water and let sit for 20 seconds. Remove with a spatula and place onto the prepared baking sheet. Make sure the bites aren't touching.
Brush beaten egg over each pretzel bite. Sprinkle with sea salt. Bake batches for 15 minutes each, or until golden brown. Remove from oven and serve with cheese sauce or honey mustard.
6. Parmesan Sesame Crackers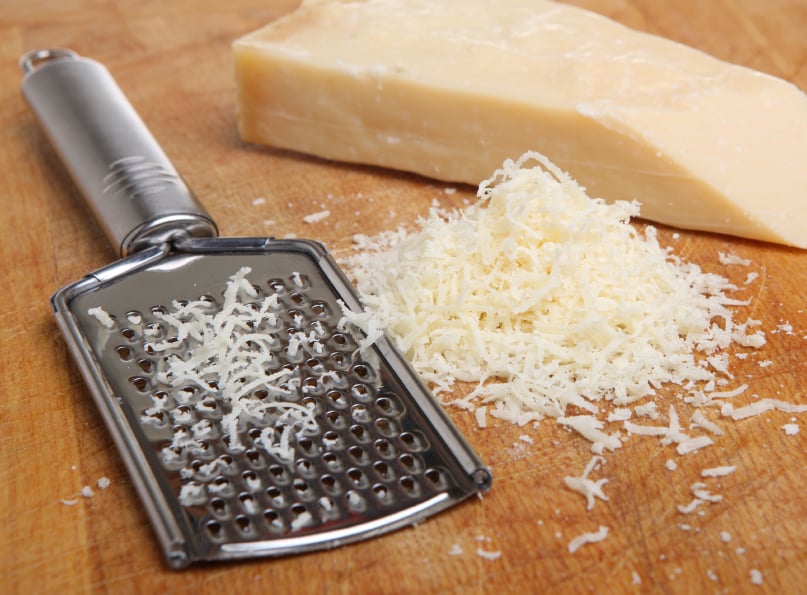 Next up: Parmesan sesame crackers from Taste of Home. Cheese and seeds are a match made in cracker heaven, and these crunchy bites of homemade goodness will surely cure your snack tooth. If you don't think you can master the art of homemade crackers, think again, because this formula from Taste of Home will help you bake up 4 dozen crackers that will make you feel good about snacking.
Ingredients:
Crackers
2 cups all-purpose flour

⅓ cup sesame seeds

⅓ cup shredded Parmesan cheese

2 tablespoons poppy seeds

1 teaspoon baking powder

½ teaspoon salt

⅔ cup plus 2 tablespoons warm water, divided

⅓ cup canola oil

1 egg white
Topping
2 tablespoons shredded Parmesan cheese

1 tablespoon sesame seeds

1 tablespoon poppy seeds
Directions: In a small bowl, combine the first six ingredients. Gradually add ⅔ cup water and oil, tossing with a fork until dough forms a ball. Turn onto a lightly floured surface; knead 8 to 10 times.
Divide dough in half. Roll each ball directly on a baking sheet coated with cooking spray into a 12-by-9-inch rectangle. Pierce dough with a fork.
Whisk together egg white and remaining water; brush over dough. Combine topping ingredients; sprinkle over tops.
Score dough in each pan into 24 pieces. Bake at 400 degrees Fahrenheit for 15 to 18 minutes or until golden brown. Immediately cut along the scored lines; cool in pans on wire racks. Store in an airtight container.
7. Peanut Butter Cheese Crackers
Lastly, we're adding some peanut butter to the mix. Enter: Peanut butter cheese crackers from Minimalist Baker. Homemade crackers just got taken up a notch. Because you can't go wrong with peanut butter, and when peanut butter and cheese are involved, there's really no way you'll be able to resist. Luckily for us, these Peanut Butter Cheese Crackers are healthier than their storebought counterparts, and because they're homemade, you know exactly what ingredients are going into them. Also, did we mention they are vegan and gluten-free? Happy snacking!
Ingredients:
Crackers
¼ cup nutritional yeast
½ cup plus 2 tablespoons gluten free flour
½ cup gluten free oat flour
¼ teaspoon baking powder
½ teaspoon garlic powder
¾ tsp sea salt
3.5 tablespoons olive oil or vegan butter
2 to 4 tablespoons cold water
Filling
⅓ cup naturally salted peanut or almond butter
1 to 2 tablespoon sweetener
Directions: Preheat oven to 350 degrees Fahrenheit and line a baking sheet with parchment paper. Add dry ingredients to a food processor or mixing bowl and process or whisk to thoroughly combine. Then add olive and/or butter and pulse/use a pastry cutter or fork until crumbly.
Add cold water 1 tablespoon at a time, pulsing/stirring until it forms a loose dough. Remove from processor or mixing bowl and form into a loose ball with your hands.
Transfer to a clean, lightly floured surface and dust the top with flour. Lay plastic wrap or wax paper and roll ⅛-inch thick with a rolling pin. Use a knife, pizza cutter or small cut cookie cutter shape to cut the dough into squares. Makes about 40 squares. Optional: dot the centers with a fork prong or chopstick.
Bake at 350 degrees Fahrenheit for 15 to 20 minutes or until puffy and slightly golden brown. Remove from oven and let cool completely. In the meantime, whisk together you peanut butter and sweetener and set aside.
Once cooled, use a butter knife to spread a small amount) onto a cracker and top it with a cracker of a similar size/shape. Serve immediately.
More from Culture Cheat Sheet: