Sandwich Spreads That Are Way Better Than Mayo
Making a good sandwich is easy. All you need is some deli meat, a few leaves of lettuce, a slice of cheese, maybe some onion or tomato, and a slick of mayonnaise. Since it's such a no-brainer, getting stuck in a sandwich rut can happen pretty easily. When your taste buds are longing for something more exciting, swap out that boring mayo for one of these six sandwich spreads. They're easy, versatile, and much more exciting than anything you'll find at the store. Get ready to supercharge your sandwich.
1. Veggie Cream Cheese Spread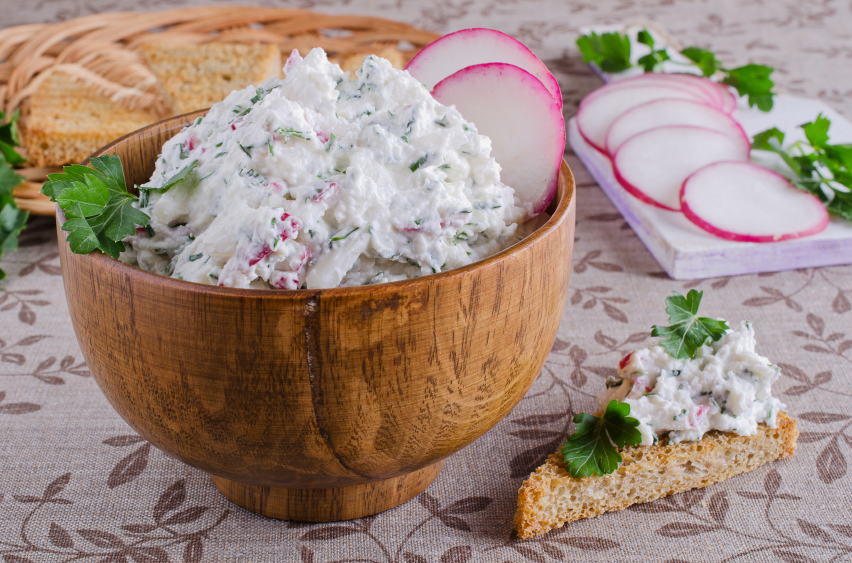 Every bagel shop offers a pretty good selection of spreads to go on their baked goods, including a vegetable version. Aside from the occasional customer who makes an effort to construct a healthy bagel, no one really seems to go for the stuff since it doesn't have that much flavor. Making your own is a completely different story. The Pioneer Woman's recipe is brimming with crunchy vegetables, green onion, garlic, and dill. It's miles ahead of any packaged version you've tasted. A bagel might be the obvious choice, but we love this spread on a sandwich with turkey, smoked salmon, or grilled chicken.
Ingredients:
3 (8-ounce) packages cream cheese, slightly softened
6 green onions, thinly sliced
1 large carrot, peeled, and finely diced
1 celery stalk, finely diced
½ red bell pepper, finely diced
¼ cup finely diced red onion
1 tablespoon chopped chives
1 tablespoon chopped dill
1 garlic clove, minced
Directions: In a food processor, combine all ingredients. Pulse until mixture reaches your desired consistency. Transfer to a covered container, and store in the fridge. Serve cold.
2. Curried Peanut Spread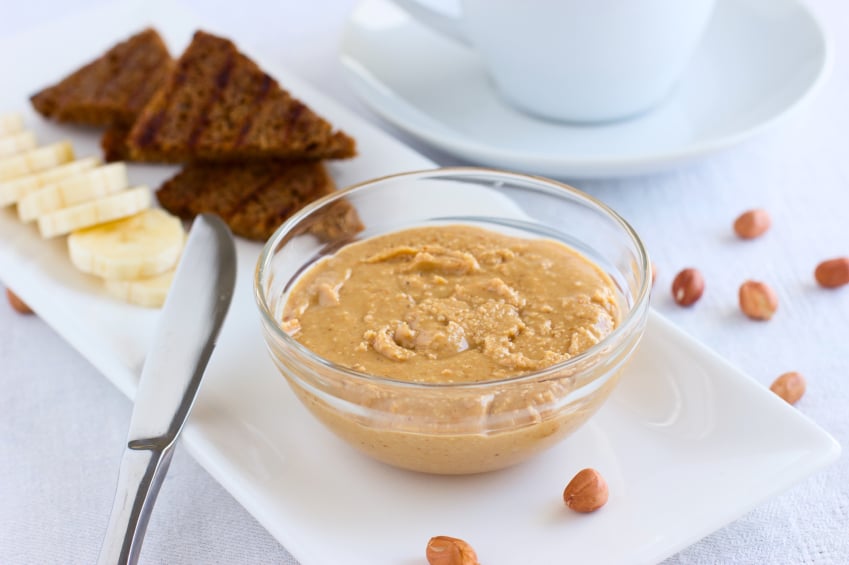 Satay is a menu buzzword that immediately makes most people think of a peanut butter-based sauce from Thailand. It turns out, that's not exactly true. For starters, the term actually refers to the skewered meat you'll find in Thailand, Malaysia, and Indonesia. As for the sauce, it varies quite a bit depending on the region. The one thing they all have in common, though, is the use of whole peanuts. That's right, no peanut butter.
This satay sauce-inspired recipe from Serious Eats might break from tradition, but we don't think you'll mind after a taste. It's also a lot easier than pounding the ingredients with a mortar and pestle. Though coconut milk powder sounds obscure, you should be able to find it in most Asian markets. Use the spread to give a Thai twist to a turkey sub with plenty of crunchy veggies and some cilantro or make a totally different take on a peanut butter and banana sandwich.
Ingredients:
¾ cup natural creamy peanut butter
⅓ cup packed brown sugar
2 teaspoons Thai red curry paste, plus more
⅓ cup coconut milk powder
1 tablespoon white vinegar
¾ teaspoon kosher salt
Directions: In a medium, microwave-safe bowl, combine all ingredients. Whisk to combine, then microwave mixture on high for 1 minute. Coconut milk powder should be dissolved and spread should be relatively smooth. If too gritty, add 2 teaspoons water, and microwave an additional 1 minute. Adjust seasoning. Thin with additional water, if needed. Store in the refrigerator for up to 2 weeks.
3. Avocado Ranch Sandwich Spread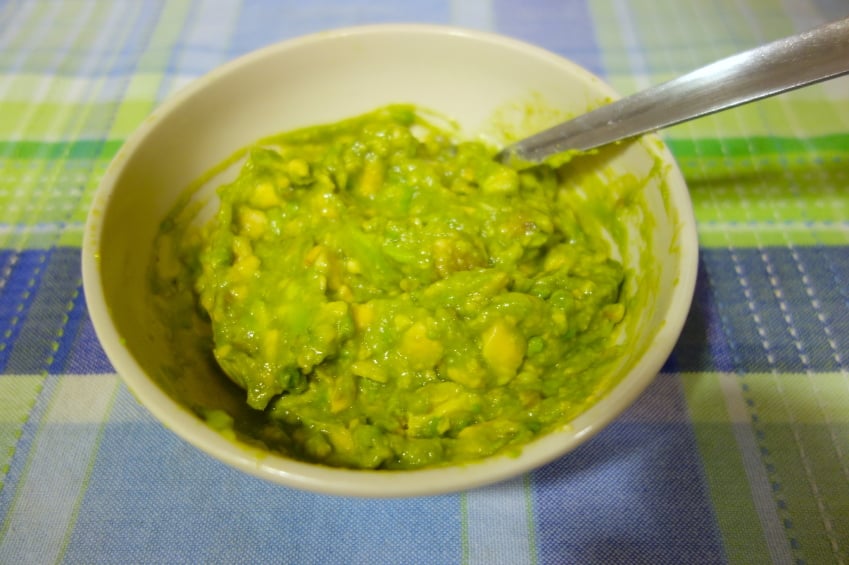 This tangy avocado spread from Lady Behind the Curtain is for people who don't have more than a few minutes to spare. Just mash together some avocado, buttermilk, and ranch seasoning, and it's good to go. The result is a creamy concoction that tastes like a marriage of ranch dressing and guacamole. It tastes good on just about everything, so let your imagination run wild.
Ingredients:
2 ripe avocados, peeled, pitted, and mashed
½ cup buttermilk
1 tablespoon ranch dressing mix
Directions: In a small bowl, combine avocado, buttermilk, and dressing mix. Stir until fully incorporated. Store in refrigerator with plastic wrap pressed directly against surface, then top with a lid to help prevent browning.
4. Basil White Bean Dip and Sandwich Spread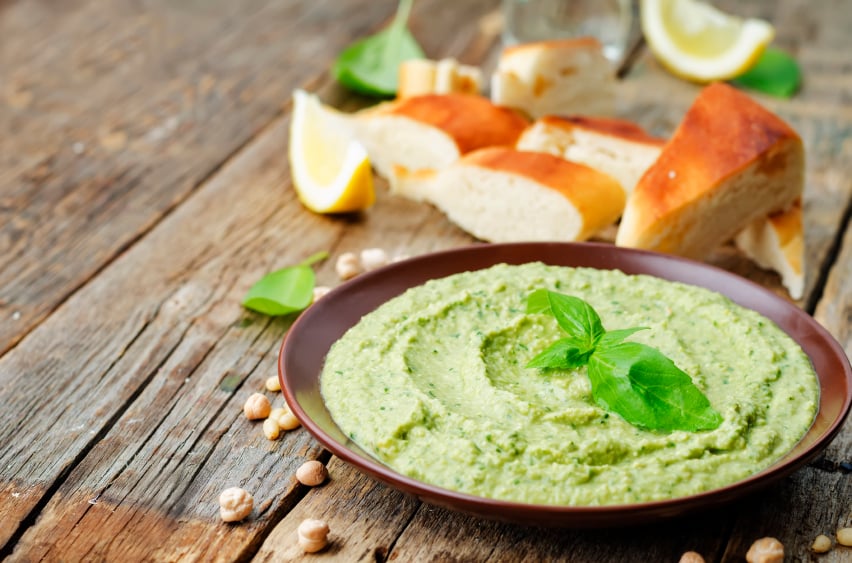 Making hummus at home is really easy, yet the texture never comes out as smooth as versions from the store. The reason for the difference is most of us don't spend 20 minutes peeling chickpeas before blending them in the food processor. You don't have to settle for gritty dip, though. Just choose a different bean.
This simple herb and white bean spread from Oh My Veggies uses cannellini beans to get a texture that's perfectly creamy without all the fuss. Just toss all the ingredients in the food processor, blend, and it's ready to eat. You can also substitute any of your favorite herbs.
Ingredients:
1 (15.5-ounce) can cannellini beans, rinsed, and drained
¼ cup packed fresh basil leaves
1 garlic clove
2 tablespoons extra-virgin olive oil
1 tablespoon fresh lemon juice
Salt and pepper
Directions: In a food processor, combine beans, basil, garlic, olive oil, and lemon juice. Blend until basil and garlic have broken down and dip is nearly smooth. Season with salt and pepper, to taste. Serve.
5. Sun-Dried Tomato Pesto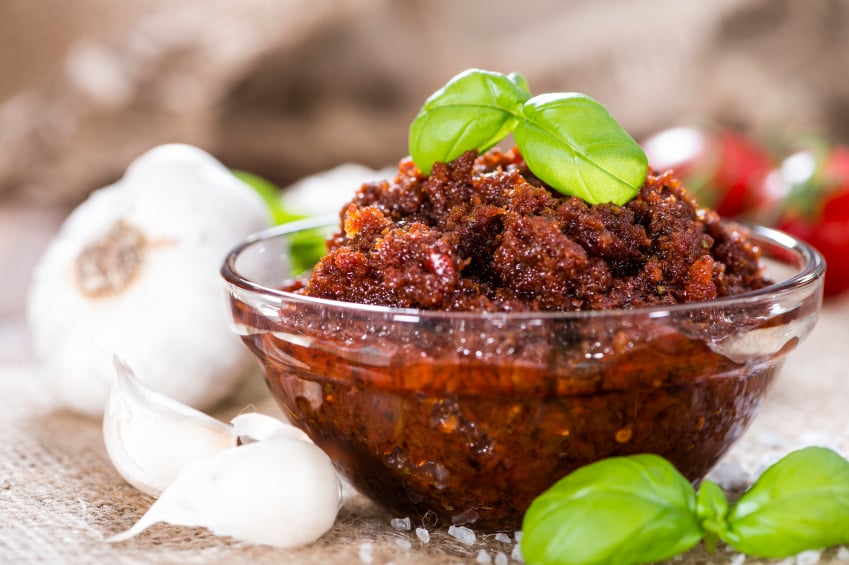 When you want to give your sandwich a huge boost of flavor, try making a batch of Closet Cooking's sun-dried tomato pesto. While many recipes for this condiment require an additional 20 minutes to soak the shriveled fruit, this version skips that step by using tomatoes packed in oil. The pesto tastes great the way it is, but you can mix a few teaspoons into some mayo if you prefer a creamy spread.
Ingredients:
½ cup sun-dried tomatoes packed in oil, drained
2 tablespoons fresh basil leaves
1 garlic clove
2 tablespoons toasted pine nuts
2 tablespoons grated Parmesan cheese
3 tablespoons olive oil
Salt and pepper
Directions: Combine all ingredients in a food processor, and blend to combine. Taste, and adjust seasoning as needed. Serve.
6. Creamy Horseradish Garlic Spread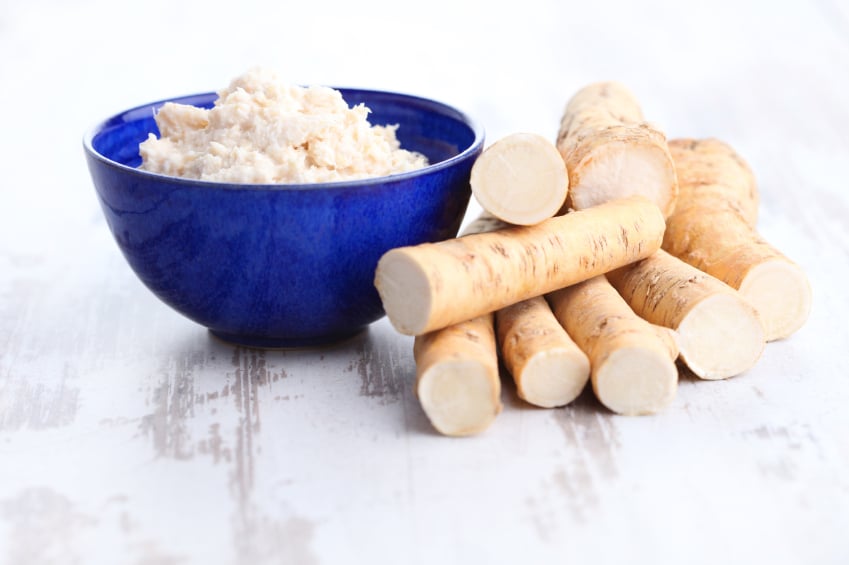 Roast beef topped with a creamy horseradish sauce is a standard at good sandwich shops. Though the spread sounds elegant, it's remarkably easy to make in your own kitchen. Try this speedy version from Allrecipes.com to see for yourself. Just stir together all the ingredients, then pop the mixture into the fridge. It'll be ready whenever hunger strikes. We also like this spread as a condiment alongside steak.
Ingredients:
½ cup sour cream
2 tablespoons mayonnaise
1 tablespoon prepared horseradish
1 garlic clove, minced
¼ teaspoon salt
¼ teaspoon black pepper
⅛ teaspoon white pepper
⅛ teaspoon dried dill weed
⅛ teaspoon garlic powder
Directions: Mix all ingredients in a small bowl until thoroughly combined. Cover, and chill in refrigerator at least 20 minutes. Serve.