Sarah Huckabee Sanders Just Keeps Lying on Behalf of Donald Trump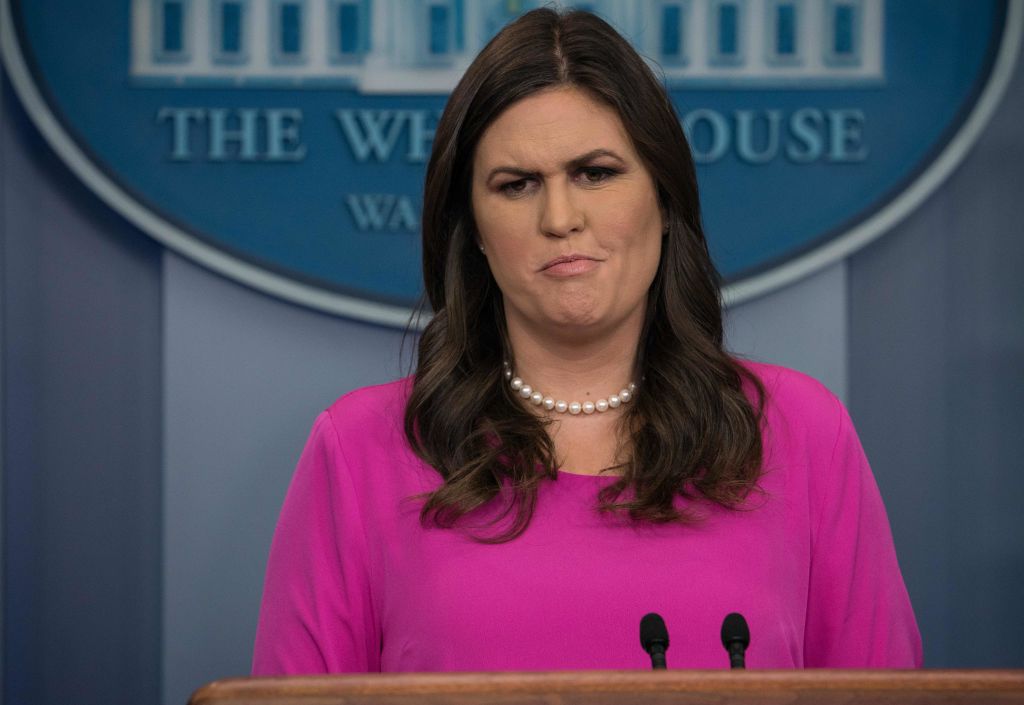 On July 21, 2017, Sarah Huckabee Sanders was hired by the Trump administration to be the new White House Press Secretary, taking over the position left vacant when Sean Spicer resigned just days prior. Much like with Spicer, Sanders has become known for stretching the truth — OK, sometimes she just flat out lies. It's not just about complicated issues, either. Sometimes Sanders lies about trivial or even easily-researched topics.
We took a look at several of the fibs Sanders has told on behalf of President Donald Trump since taking over as the White House Press Secretary.
'That's not what he said'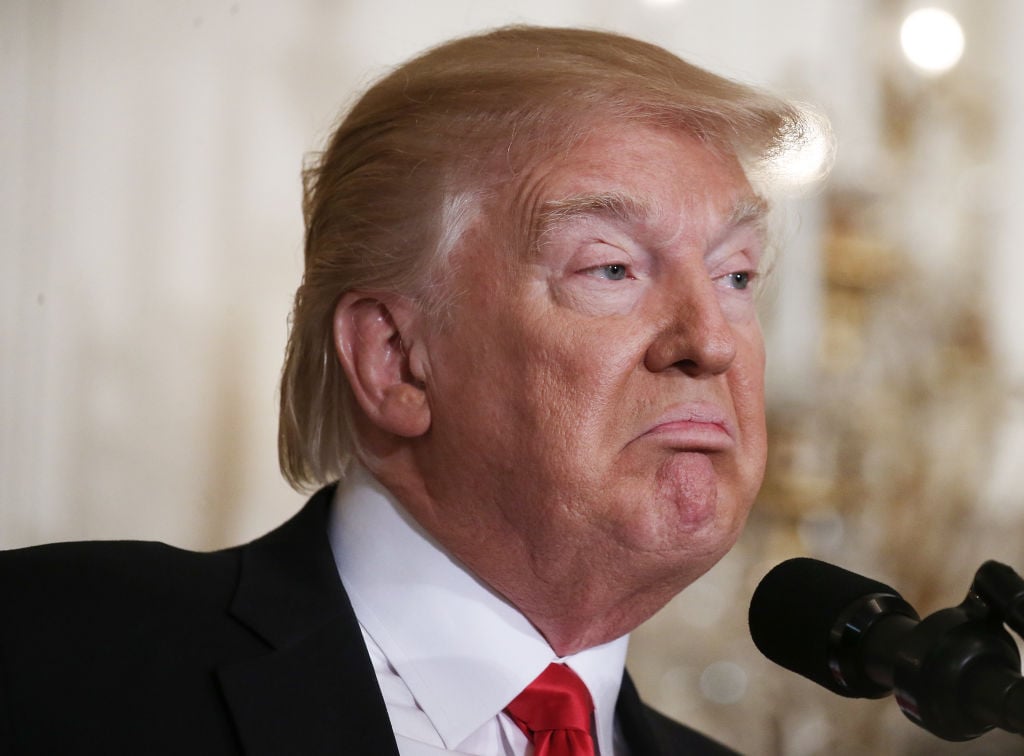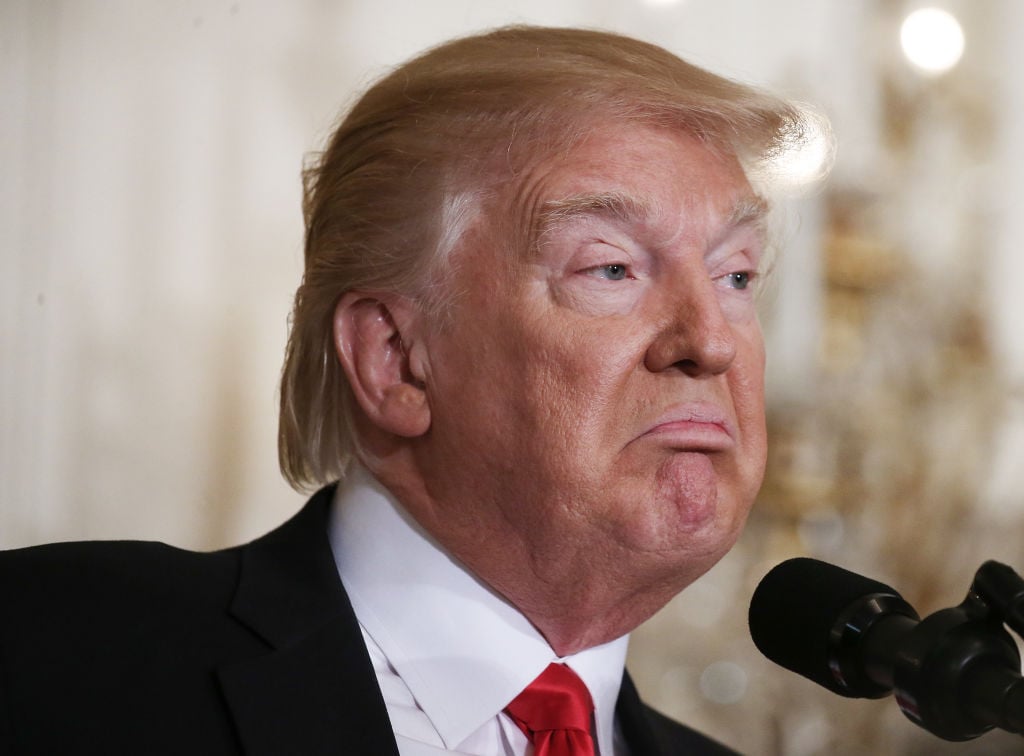 After the terror attack in New York City where a man drove a truck through a bike lane in Manhattan, President Trump said the following on camera: "We need quick justice and we need strong justice — much quicker and much stronger than we have right now — because what we have right now is a joke and it's a laughingstock."
Those were unpopular comments for obvious reasons, so Sanders denied what Trump said in typical fashion.
"That's not what he said," Sanders replied. "He said that process has people calling us a joke and calling us a laughingstock."
Not exactly, Sarah.

They're all lying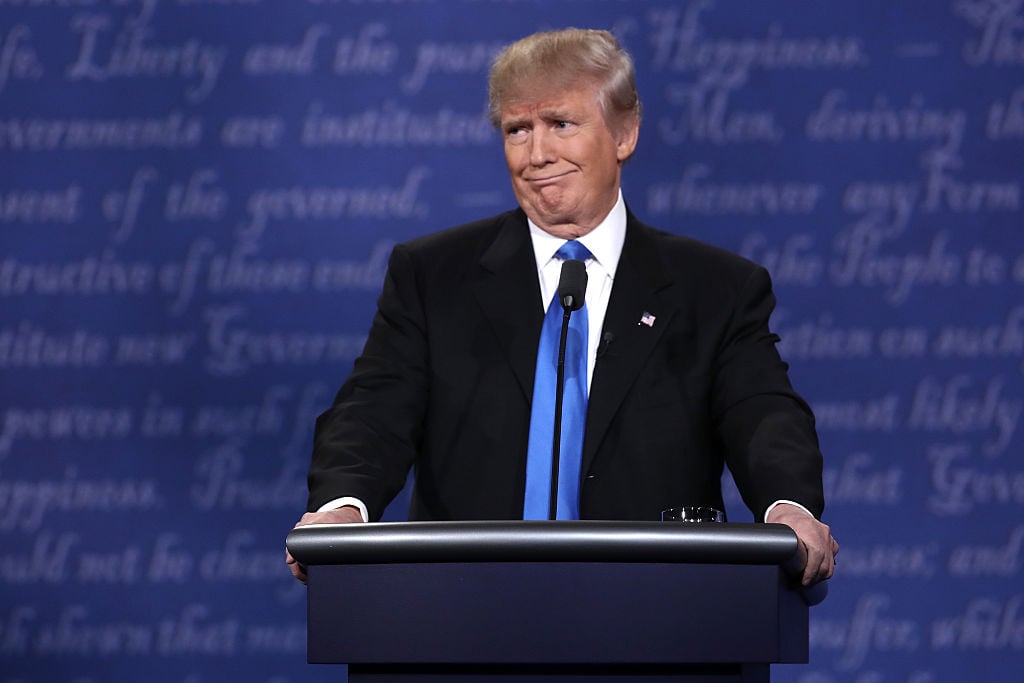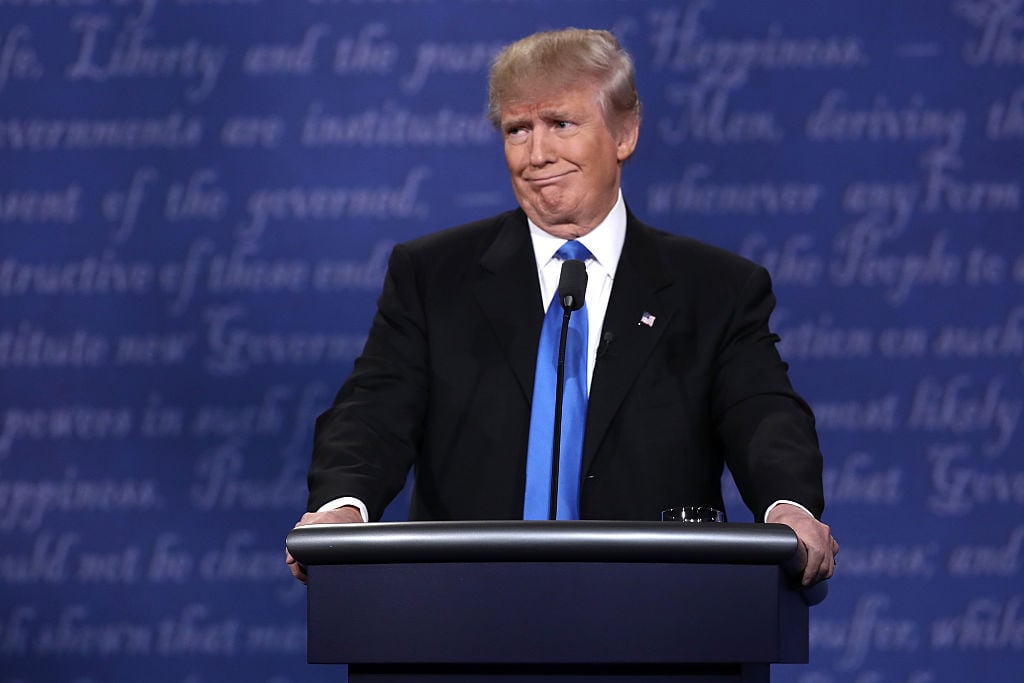 With all of the allegations of sexual misconduct in Hollywood in recent weeks, some have been bringing up the frequently glossed-over allegations against President Trump. At least 12 women have accused the president of some sort of unwanted sexual advance, while others have noted that Trump walked in on women changing at beauty pageants.
When asked about whether the White House's stance on the allegations is that the woman are lying, Sanders didn't hold back.
"Yeah, we've been clear on that from the beginning, and the president's spoken on it," replied the press secretary.
While it could be tough to say for sure that this is a lie, given the need for concrete evidence, let's look at what we do have. On one hand there are women saying that Trump grabbed or kissed them inappropriately, and on the other hand you have Trump admitting in a recorded conversation with Billy Bush that he has done those exact things.
A $4,000 raise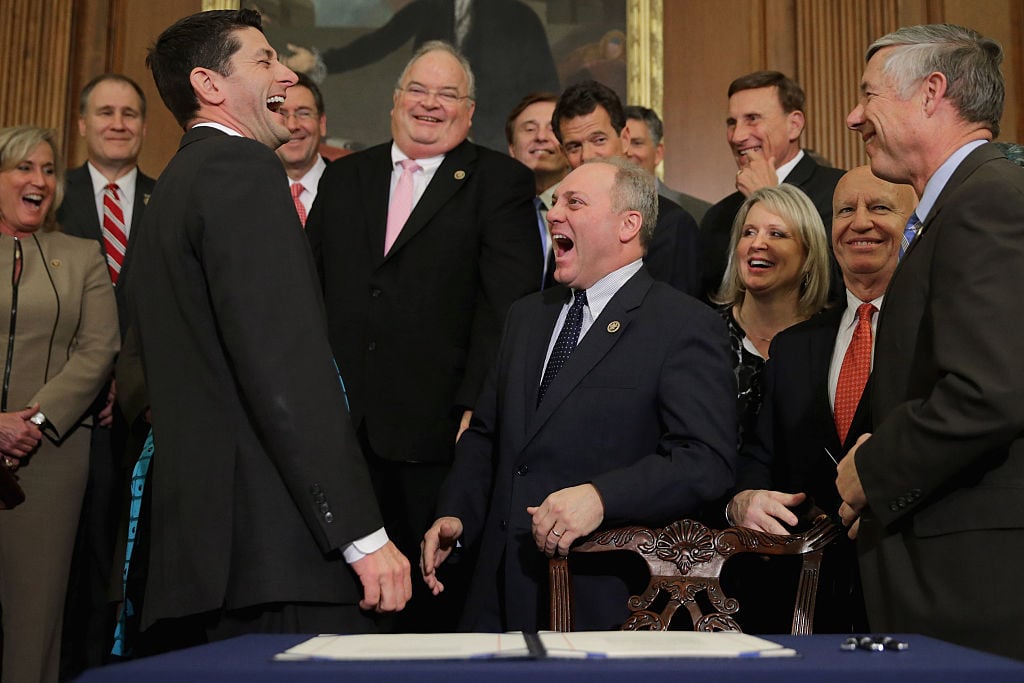 There has been no shortage of acrimony over President Trump and the congressional Republicans' tax plan. The accusations range from merely being bad for the middle class and poor to being just a straight cash grab for the wealthy, like a reverse Robin Hood. To attempt to mislead the public on the topic, Sanders tweeted the following on Oct. 22.
"The average American family would get a $4,000 raise under the President's tax cut plan. So how could any member of Congress be against it?"
The numbers she is using here suggest that the average American household would receive a $4,000 break on their taxes under the Republican plan. Unfortunately, that doesn't necessarily mean much for the majority of the people. While the plan ends tax deductions for student loans and teachers purchasing necessary items for their classrooms, it allows new deductions for private jets.
To put it in more clear terms, let's set aside the fact that the $4,000 number is totally incomplete at this moment. If one person receives $100 million in tax breaks while 1,000 people have to pay an extra $1,000 in taxes each year, the average person receives a $99,800 tax break. That's an extreme, but it's how Sanders comes up with the "average" household getting a $4,000 raise. It's totally and completely misleading.
Trump never encourages violence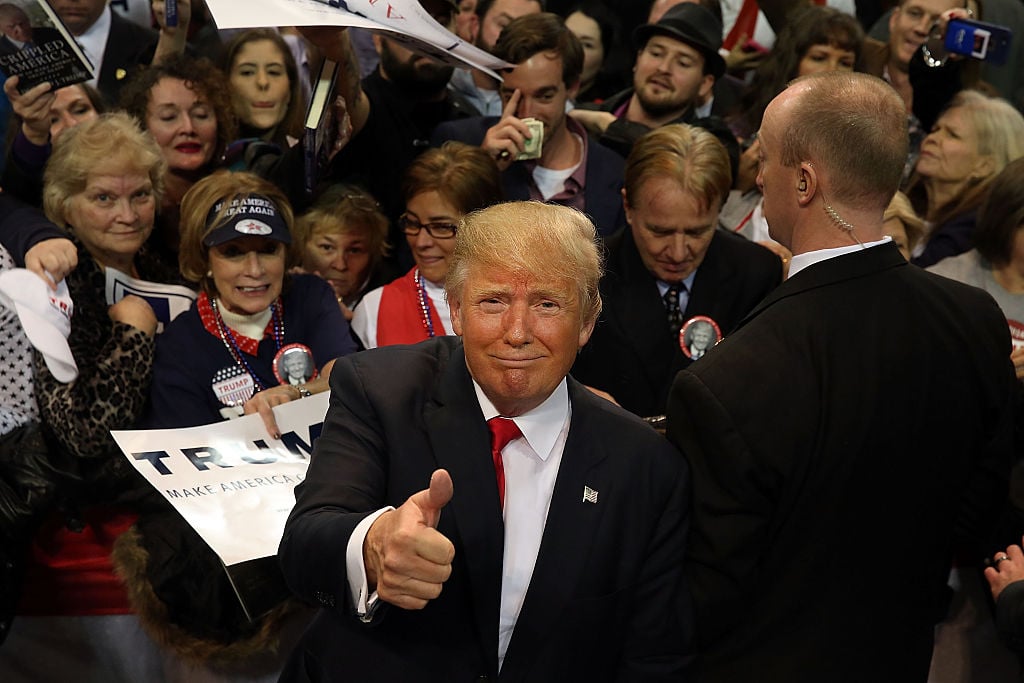 During a press briefing on June 29, 2017, Sanders was asked about President Trump's tweets regarding the hosts of MSNBC's Morning Joe. Specifically, one question implied that some believed Trump was encouraging violence. Sanders responded:
"The president in no way, form or fashion has ever promoted or encouraged violence. If anything, quite the contrary. And he was simply pushing back and defending himself."
This all came just days after Trump retweeted a GIF that portrayed him body-slamming a person with "CNN" labeled over their face. But even if you don't want to consider that to be promoting or encouraging violence, there is this infamous quote from a Trump campaign speech:
"So I got a little notice. We have wonderful security guys. It said, 'Mr. Trump, there may be somebody with tomatoes in the audience.' So if you see somebody getting ready to throw a tomato, knock the crap out of them, would you? Seriously. Just knock the hell …. I promise you, I will pay for the legal fees. I promise. I promise."
It's easy to understand that Sanders has to support the president, but there had to be a more clever way to skirt this question without stating that he has never encouraged violence.
Diversity immigrants aren't vetted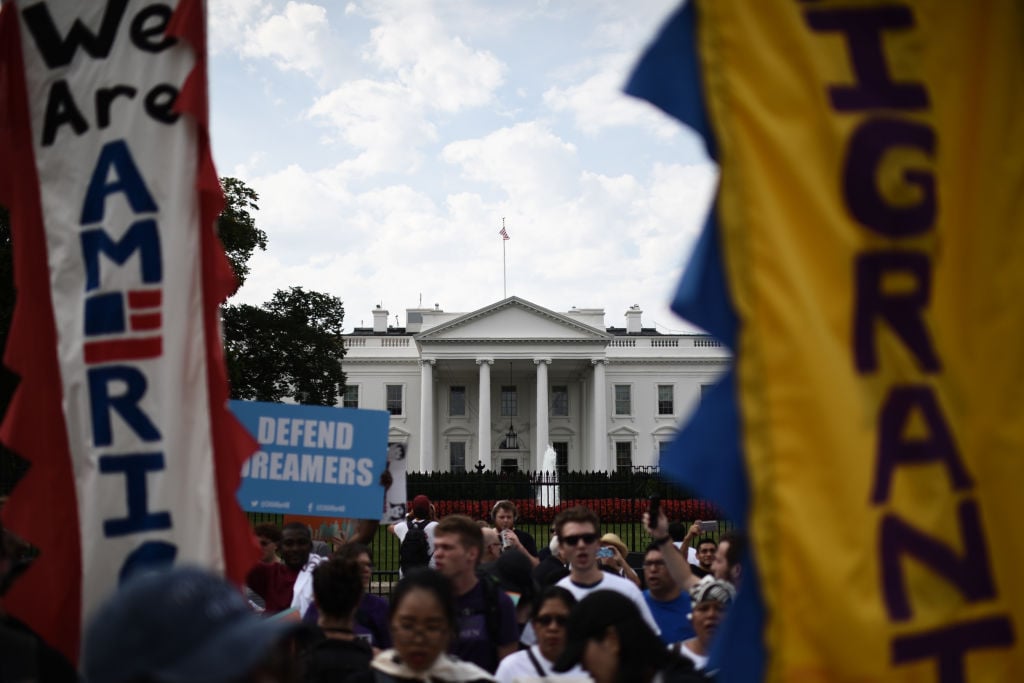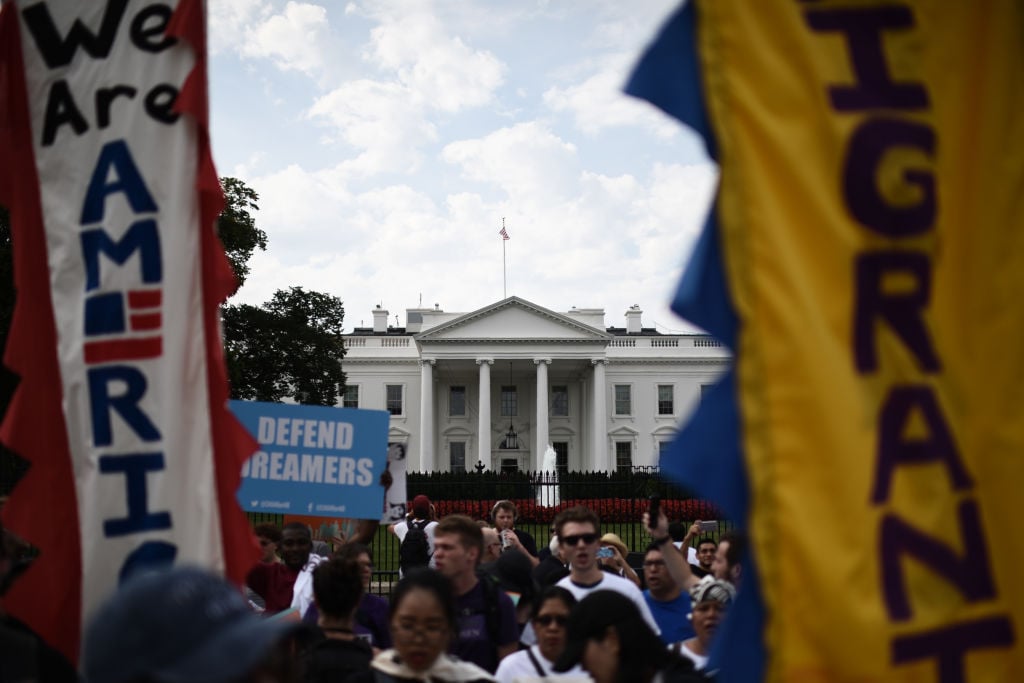 In early November, Sanders made comments about immigrants coming to the United States following a terrorist attack in New York City that left eight people dead. The one problem? She told a lie.
"One of the best things that we have in this country is the fact that everybody wants to be here, and to give that away randomly, to have no vetting system, to have no way to determine who comes, why they are here and if they want to contribute to society is a problem," Sanders said.
The untruth here is that people in the diversity visa program aren't vetted before coming to the USA. While candidates are chosen from a lottery, that doesn't guarantee anything. Those candidates are eligible to apply for a visa, and according to the State Department they must meet strict requirements that include a review of the applicant's "passport, police and medical records, photographs, English translations of documents, and education or work experience credentials."
Papadopoulos' role was 'extremely limited'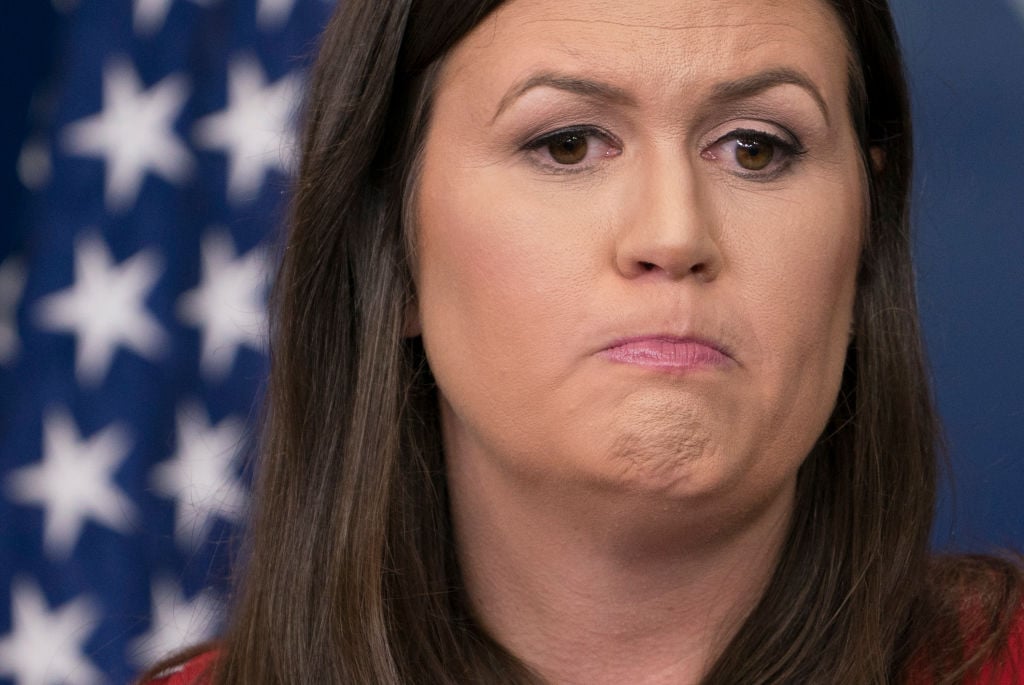 During an Oct. 30 press briefing, Sanders bent the truth yet again. This time, it was on the topic of 30-year-old former foreign policy advisor George Papadopoulos' role in the Trump campagin.
"It was extremely limited, it was a volunteer position … He reached out and nothing happened beyond that which I think shows one, his level of importance in the campaign, and two, what little role with coordinating anything official for the campaign."
Papadopoulos has pleaded guilty to the charge of lying to the FBI about information he was offered about Trump's opponent, Hillary Clinton, something that is obviously in the president's best interest to distance himself from. But according to a document used by the Special Counsel investigating Russia's interference in the 2016 election, Papadopoulos was encouraged by Trump campaign officials to meet with the Russians.
Then, of course, there is the one picture of Trump with Papadopoulos, when they're sitting at a table together during a national security meeting. That image was posted to Trump's own Instagram account. Papadopoulos may have been a volunteer, but it's clear he had an official role with the campaign.
Chicago has the strictest gun laws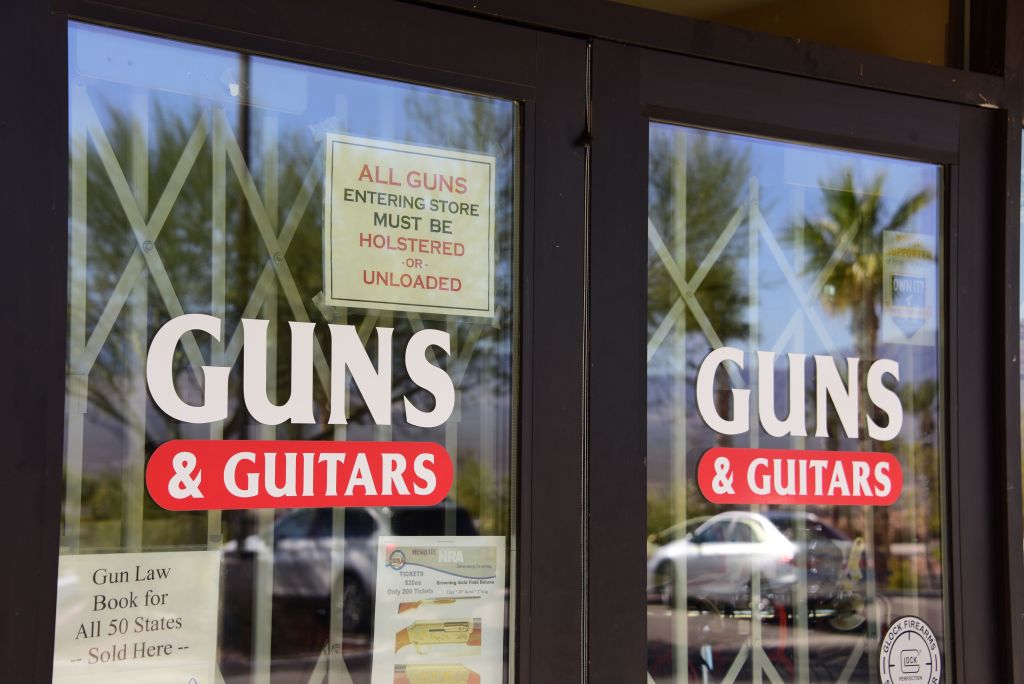 Following the Oct. 1 tragedy in Las Vegas, where Stephen Paddock opened fire on concert-goers from his hotel suite at Mandalay Bay, Sanders was asked about the notion of common sense gun control reforms to keep this sort of thing from happening so frequently. Her response was to repeat a tired cliché about Chicago and gun control.
"I think if you look to Chicago, where you had over 4,000 victims of gun-related crimes last year, they have the strictest gun laws in the country. That certainly hasn't helped there," Sanders said.
Chicago has had a lot of gun violence in recent years, and many of those guns actually come from neighboring Indiana – where laws are more loose. But that's not the blatant lie in this statement. Sanders' assertion that Chicago has "the strictest gun laws in the country" is not even close.
Chicago is famous for it's ban on handguns, but that came to an end in 2010 thanks to the District of Columbia vs. Heller decision in the Supreme Court. Two years later, and Illinois became a concealed carry state. And thanks to concealed carry applications in Chicago being handled by the State of Illinois, rather than by the individual city, other major cities such as New York, Los Angeles, and San Francisco have much greater autonomy.
Check out The Cheat Sheet on Facebook!