Secret Service Agents Reveal Confidential Information About U.S. Presidents, Including Barack Obama
The Secret Service has always been shrouded in mystery — we know very little about the inner workings of the federal law enforcement agency under the U.S. Department of Homeland Security. The organization is charged with conducting criminal investigations and protecting the nation's leaders, and its job has not been easy.
The Secret Service rarely gives up any information about the leaders it protects, but some ex-members of the organization have talked. Keep reading to find out shocking secrets they've told about U.S. presidents and their wives — including Barack and Michelle Obama on page 5 — and decide for yourself if they're true.
1. Hillary's hatred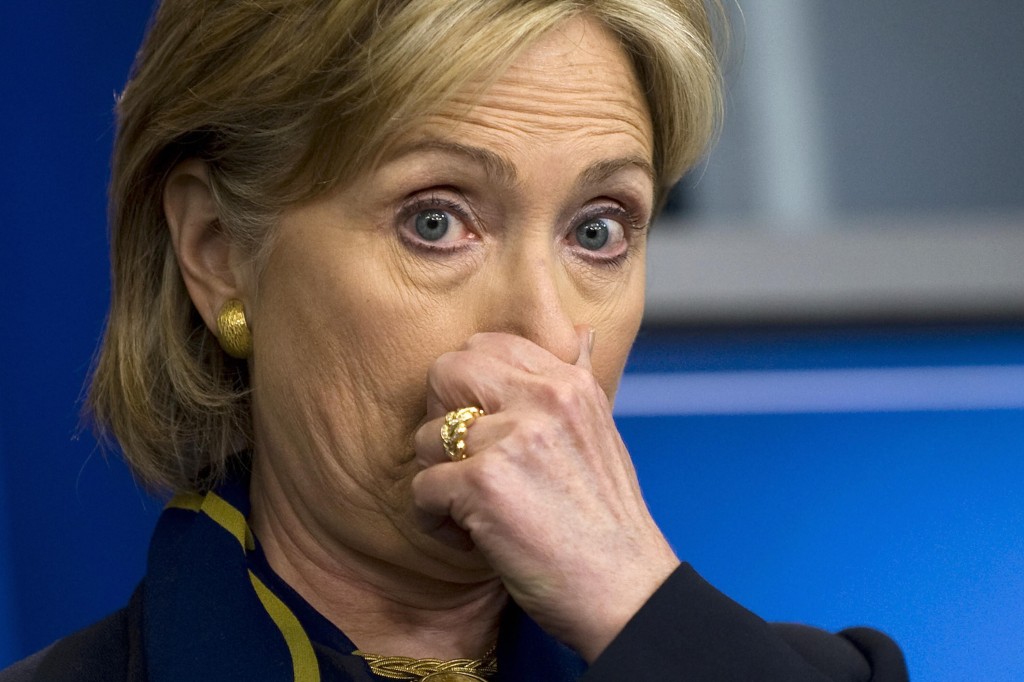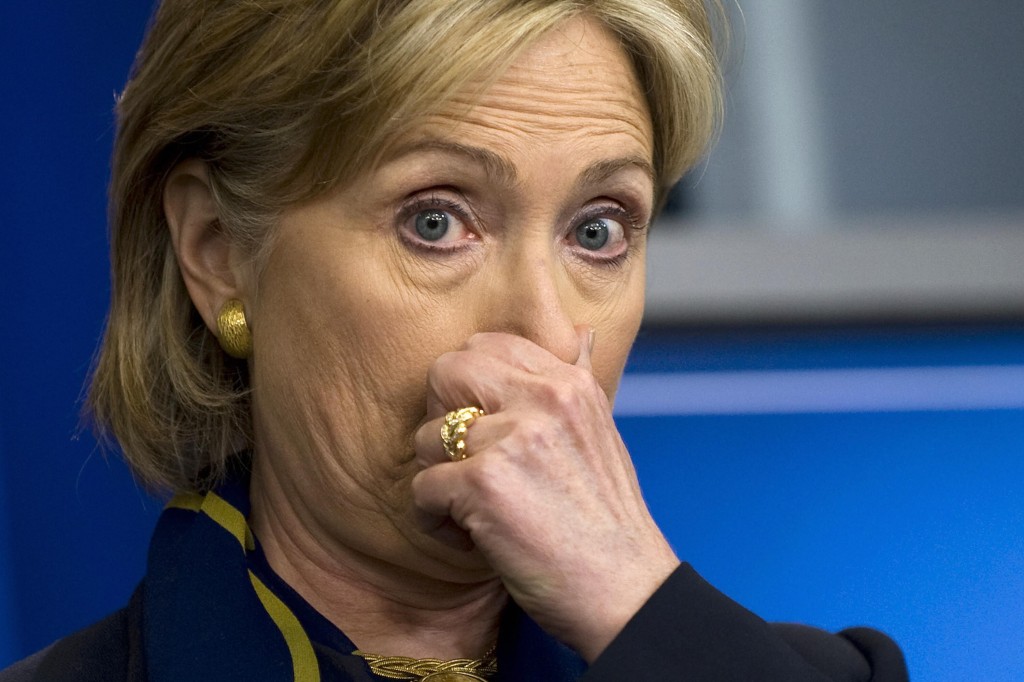 When former Secret Service Agent Gary Byrne book Crisis of Character: A White House Secret Service Officer Discloses His Firsthand Experience with Hillary, Bill, and How They Operate he revealed things about the Clintons that were absolutely shocking, according to The Daily Wire. President Bill Clinton's wife apparently had quite the temper, according to The Daily Wire. Here are five things Byrne said Hillary Clinton has screamed at people:
"Where is the G*damn f**king flag! I want the G*damn f**king flag up every morning at f**king sunrise."
"F**k off! It's enough I have to see you sh**-kickers every day, I'm not going to talk to you too!! Just do your G*damn job and keep your mouth shut."
"Stay the f**k back, stay the f**k back away from me! Don't come within ten yards of me, or else! Just f**king do as I say, Okay!!?"
"Where's the miserable c**k sucker!"
"Come on [former president] Bill [Clinton], put your d**k up! You can't f**k her here!!" Clinton also once referred to her husband's 1974 campaign manager as a "f***ing Jew bastard."
Next: More on Hillary
2. Poor Bill Clinton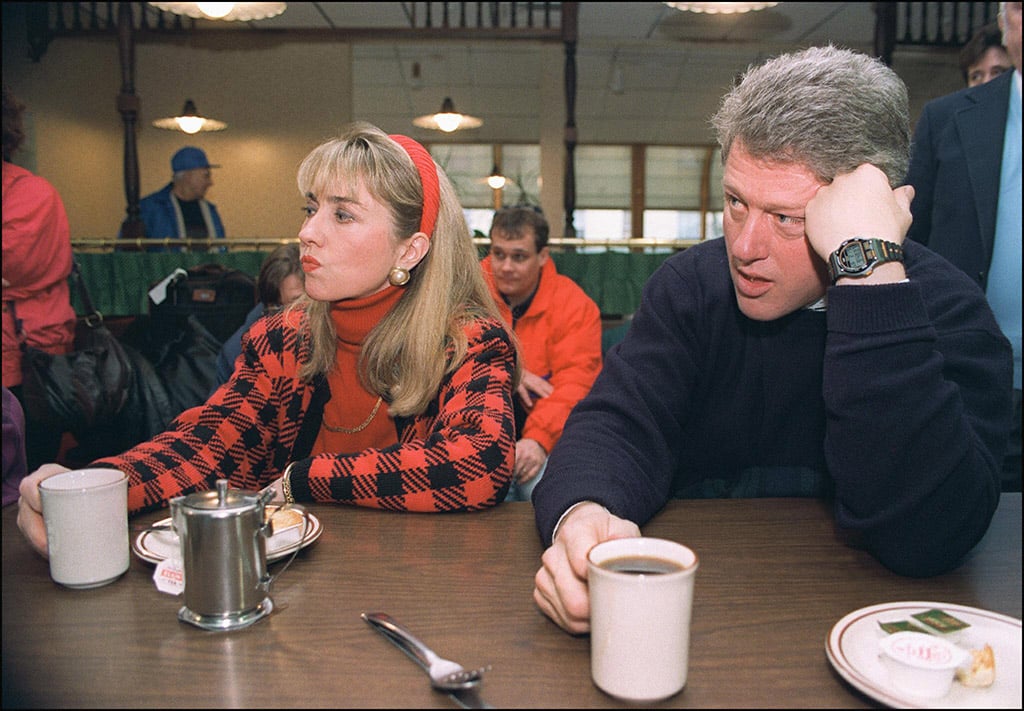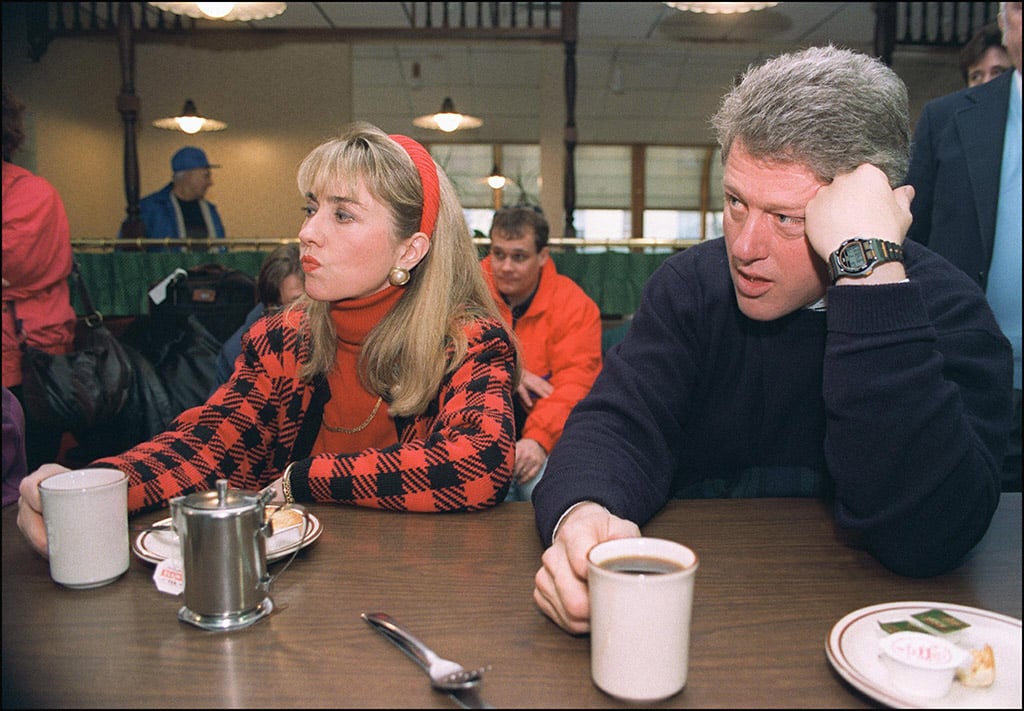 In his book, according to The Daily Wire, Byrne confirmed a rumor that Hillary Clinton threw a vase at Bill. It was incidents like that that kept the Secret Service alert for any possible "domestic violence" between the Clintons.
Here's what Byrne wrote: "I peeked into the curator's small, windowless ground-floor office across from the China Room and the Diplomatic Reception Room. It was cluttered with blueprints and history books on the every detail of the White House: fabrics, furniture, artifacts. Sure enough, there was a box containing a light blue vase smashed to bits. The rumors were true!"
Next: This is just awful.
3. Bill Clinton's major indiscretions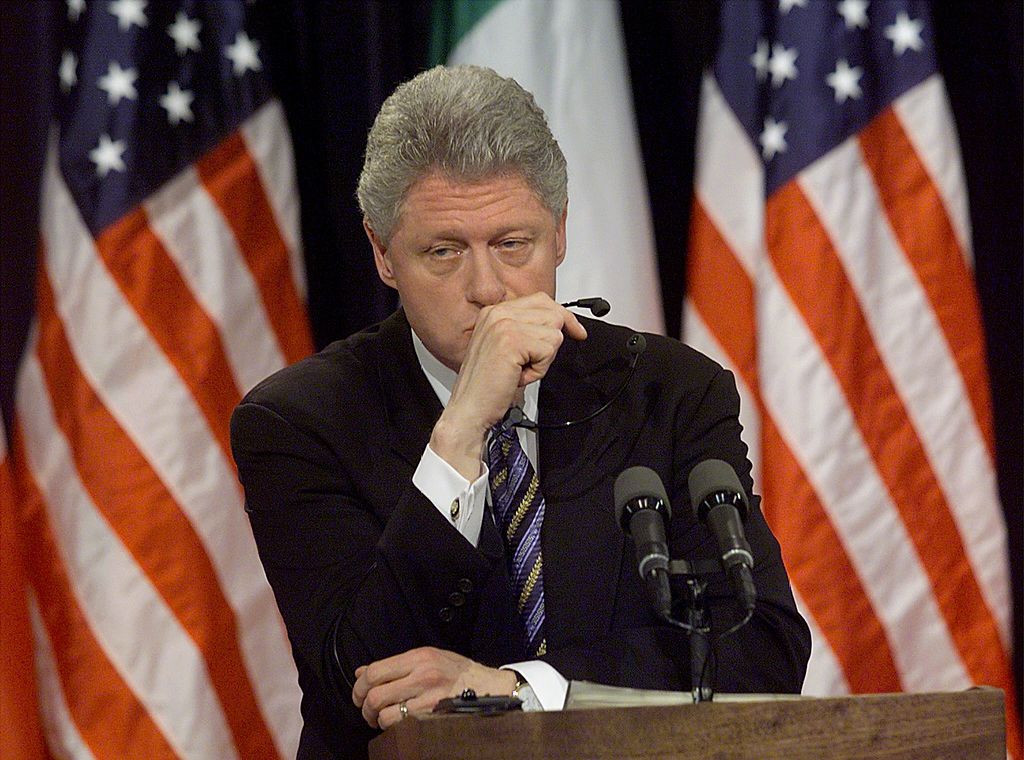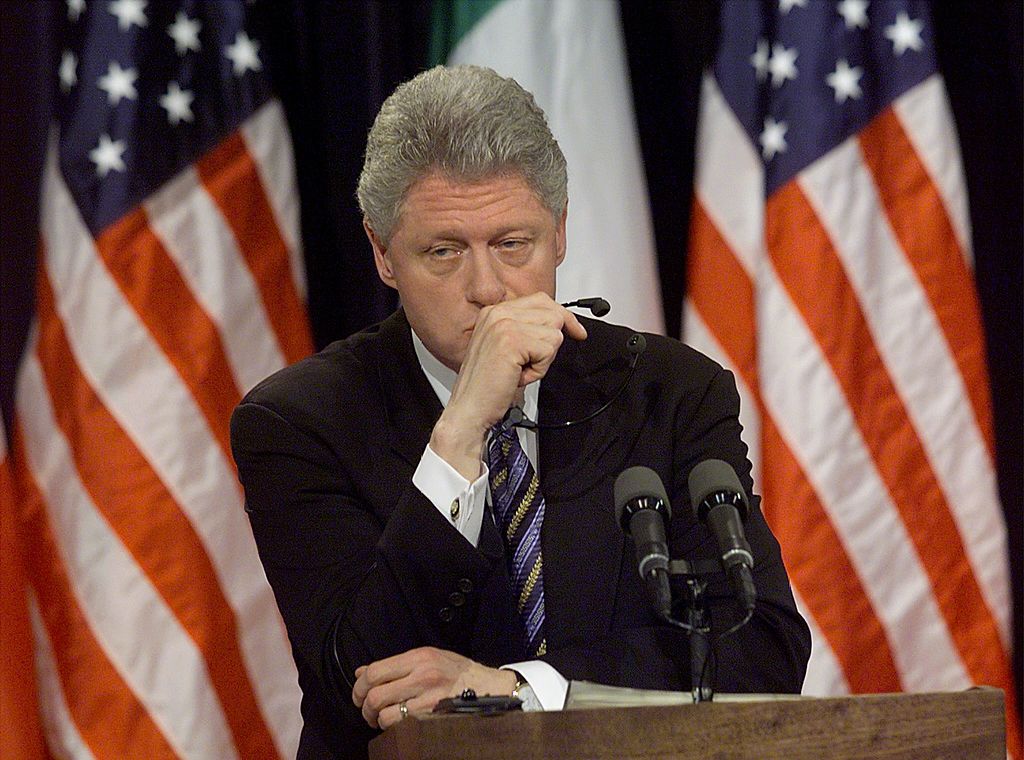 According to The Daily Wire, Byrne book contains some seriously allegations about Bill Clinton. In short, the book claims he structured the White House to accommodate his sexual philandering. Clinton had a "jogging list" of women. "In the beginning of his first administration, when President Clinton was jogging outside, women who were dressed as if they were going clubbing or working out, started showing up at the southeast gate," said Byrne. "The agents . . . would get the women's names, and run them to see who they were. If the women wouldn't cooperate, they would be ushered out of the jogging group."
Next: Bill doesn't stop.
4. The tireless Bill Clinton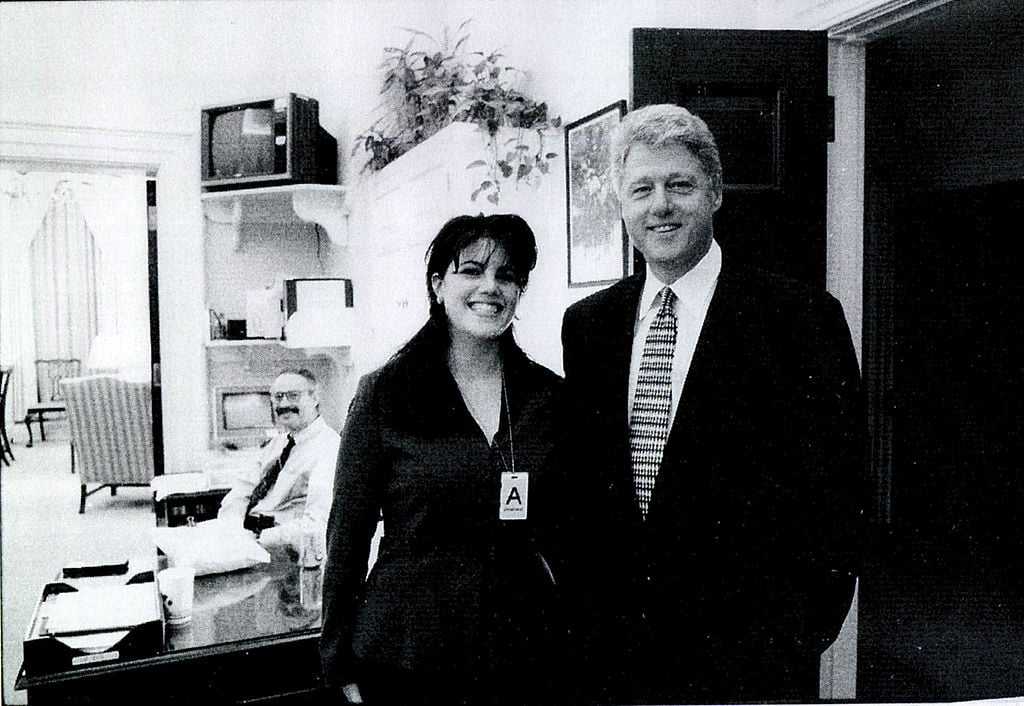 Clinton had up to three affairs at once, according to The Daily Wire. At one point, Byrne's book alleged, he was with Monica Lewinsky and former Democratic presidential candidate Walter Mondale's daughter, Eleanor Mondale. Byrne says he actually walked in on Clinton in the White House Map Room "making out" with Mondale in a "compromising position."
Byrne says Lewinsky was plenty mad about not being Clinton's one and only. "What's he want with her when he has this?", said Lewinsky when she found out. Byrne also says he witnessed lots of "semen and lipstick-stained towels" that provided evidence of Clinton's affairs and that he had to endure many investigators' exasperation during the Lewinsky scandal.
Next: Dirt on the Obamas
5. Even the Obamas weren't perfect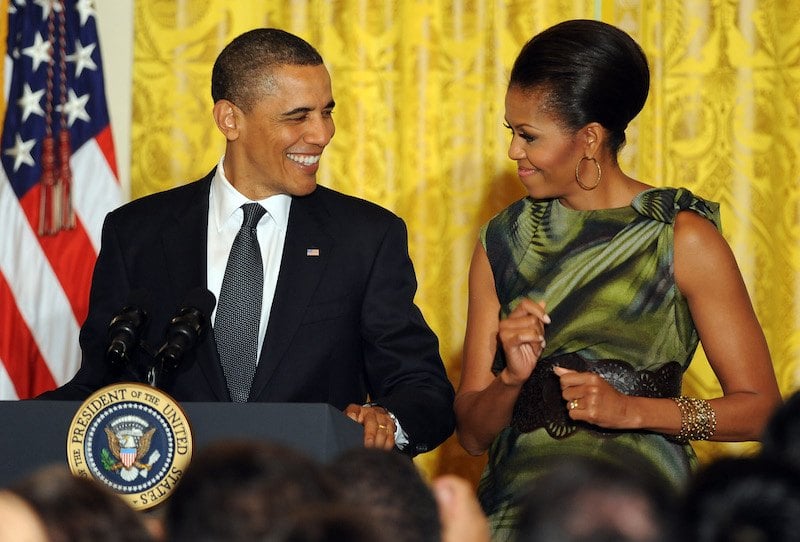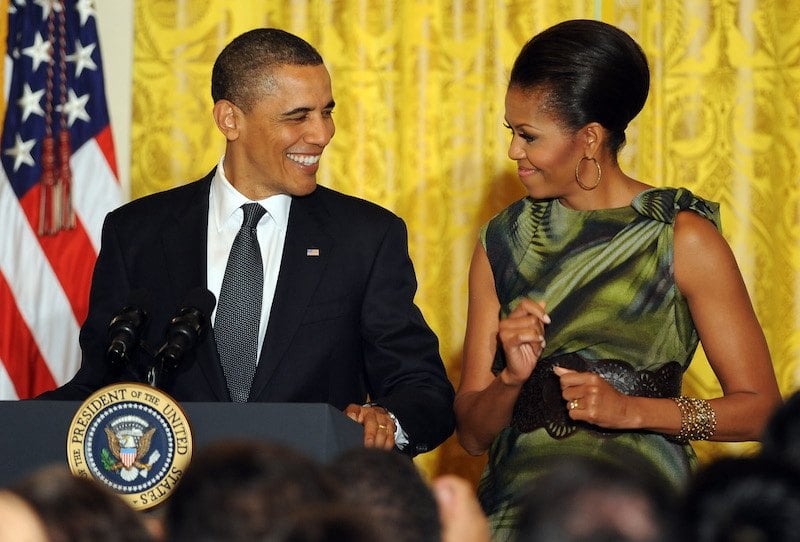 It's rare to hear gossip about former president Barack Obama. But according to The News-Gazette, former Wall Street Journal and Washington Post investigative reporter Ronald Kessler revealed some in his book The First Family Details. The Obamas treated the secret service very well — Barack Obama even invited agents to dinner from time to time — and to watch the Super Bowl with him.
That said, no one can be nice all the time, and apparently the first lady thought her husband was a bit too nice. Kessler wrote that agents were "dismayed" when they heard Michelle Obama "push her husband to be more aggressive in attacking Republicans" and to take more of a stand during racial controversies.
Next: This president was no picnic to protect.
6.  Lyndon B. Johnson was a nightmare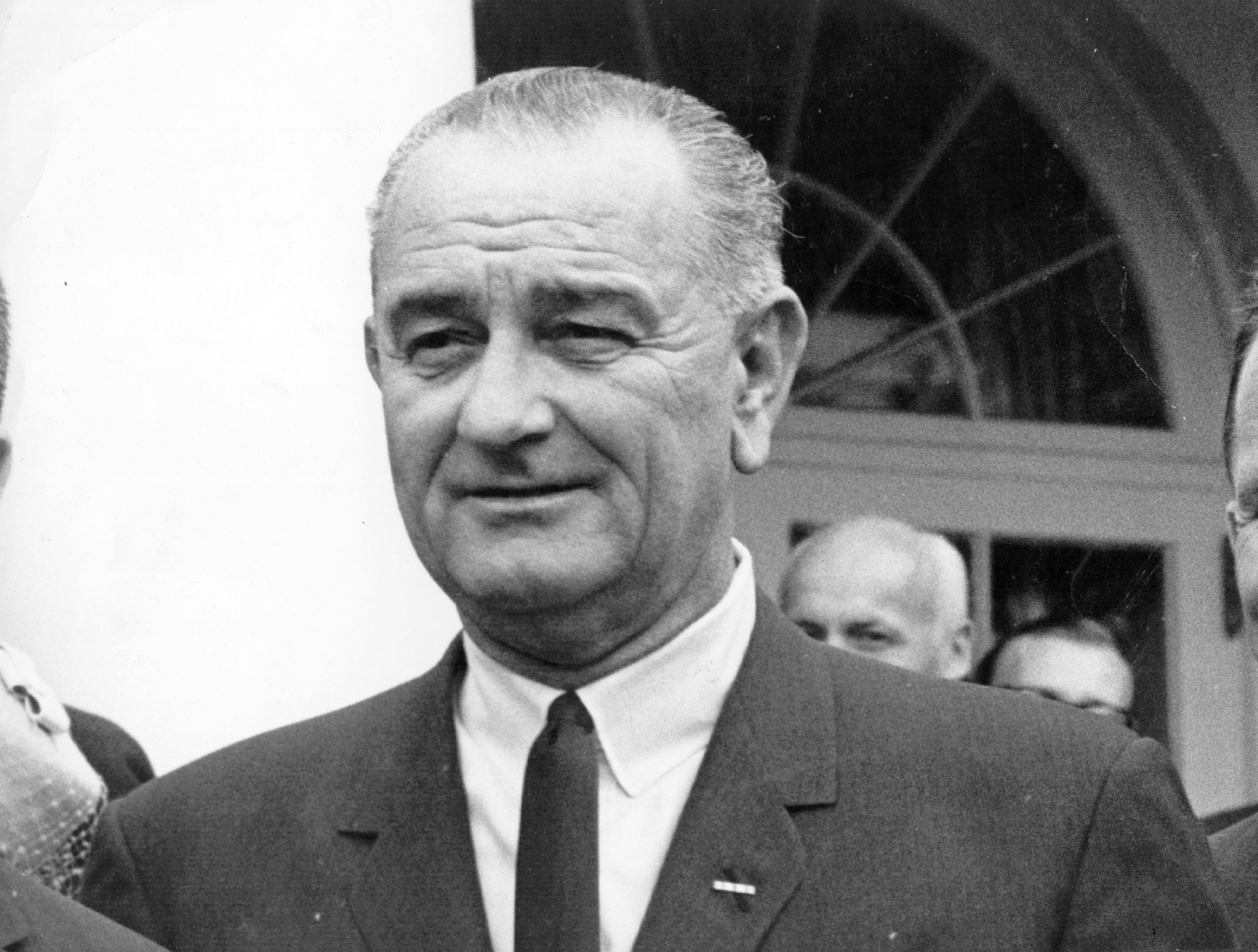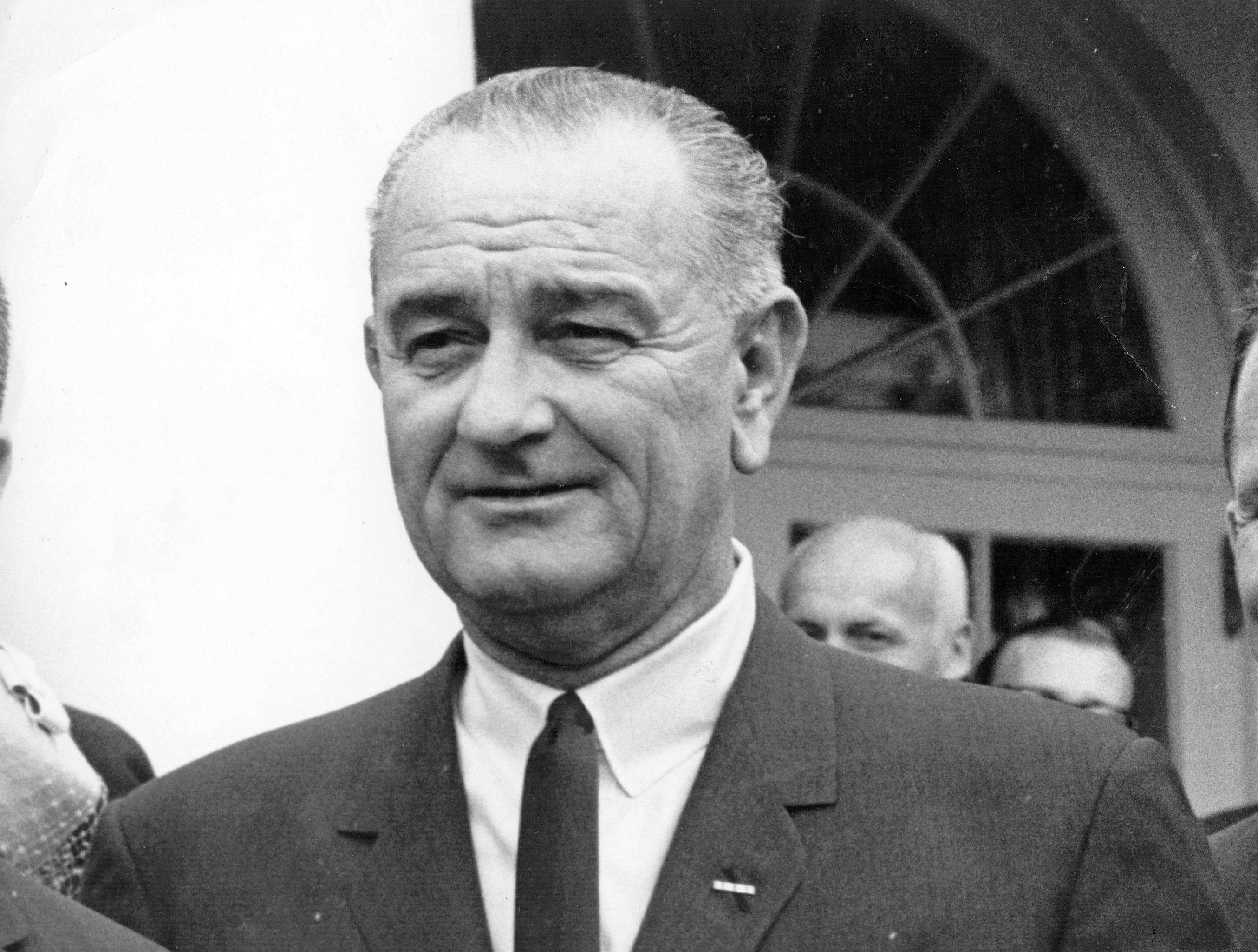 When Clint Hill, a Secret Service agent from 1958 to 1975, co-authored the book Five Presidents: My Extraordinary Journey With Eisenhower, Kennedy, Johnson, Nixon and Ford with Lisa McCubbin, he had plenty to say about former presidents, according to the The Washington Post.
Some of the scariest moments in Secret Service history happened while the organization protected Lyndon B. Johnson. Apparently, Johnson was both unpredictable and uncooperative, which was a bad combination. You'd think Johnson would be plenty happy to have Secret Service agents around him after JFK's assassination, but apparently, he wasn't exactly grateful.
Johnson would constantly jump out of his limo to shake hands with people and made last-minute plans to travel, which was incredibly difficult for agents to arrange. Once, he
Took a helicopter to a neighbor's ranch for a spontaneous visit and he took an around-the-world trip in December 1967 that was originally was supposed to be only a visit to Melbourne for the funeral of Australia's prime minister. Johnson notified his detail after the funeral that he wanted to visit the pope and then U.S. troops in Thailand and the Cam Ranh Bay Air Base in Vietnam. In other words, Johnson wanted to go into a combat zone after he said howdy to the pope.
Next: Back to Bill
7. Hillary rides again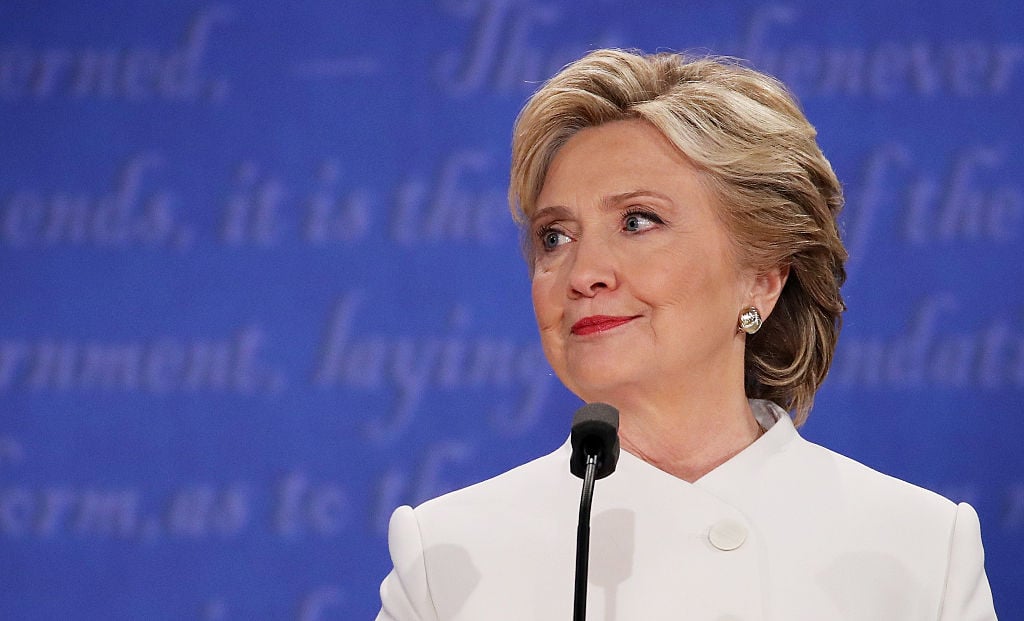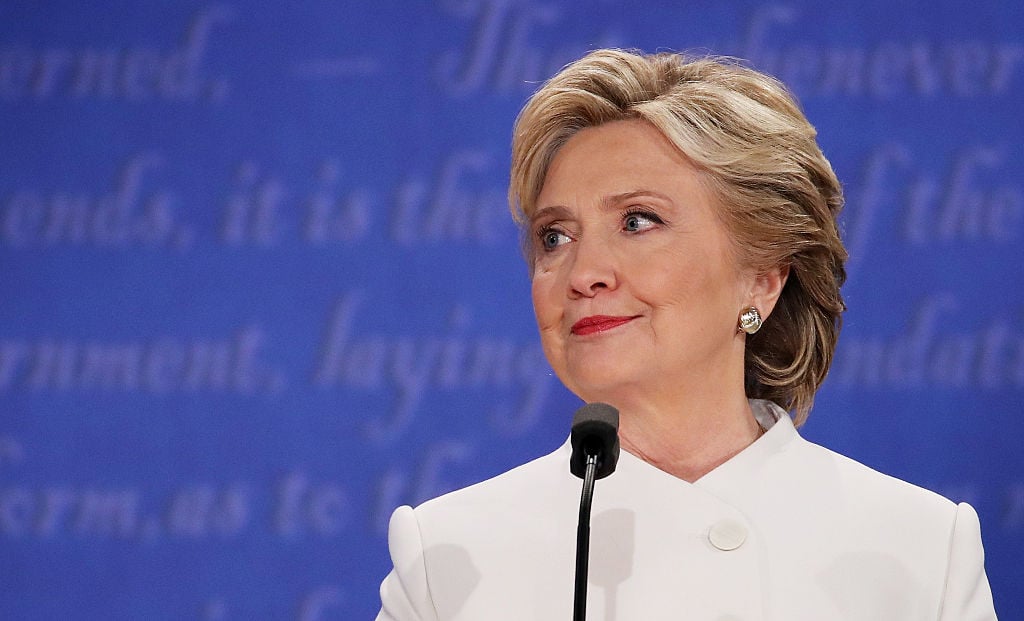 There is just no end to the gossip surrounding the Clinton's time in the White House, according to The Daily Wire. Ronald Kessler wrote that Hillary was just terrible to her Secret Service detail and that her temper was legendary. In fact, agents considered it a punishment to be put on her detail. Here are some of the things Kessler claims Hillary did to her agents:
She threw a Bible at the back of an agent's head.
She said "F*** off" to an agent who greeted her by saying, "Good morning."
When another agent said good morning to her during the Whitewater scandal, she said, "How dare you? You people are just destroying my husband… And where do you buy your suits? Penney's?"
When a gay rights delegation visited the White House and the agents used gloves to screen their briefcases, the media labeled it as a "homophobic slight." Hillary screamed that the agents "f***ed us" and that "we need to get rid of these a**holes, Bill! They've had it out for us from the beginning."
Read more: Would Donald Trump Ditch His Secret Service Detail? These Presidents Did
Check out The Cheat Sheet on Facebook!