See How Kitchen Trends Have Drastically Changed Over the Past 100 Years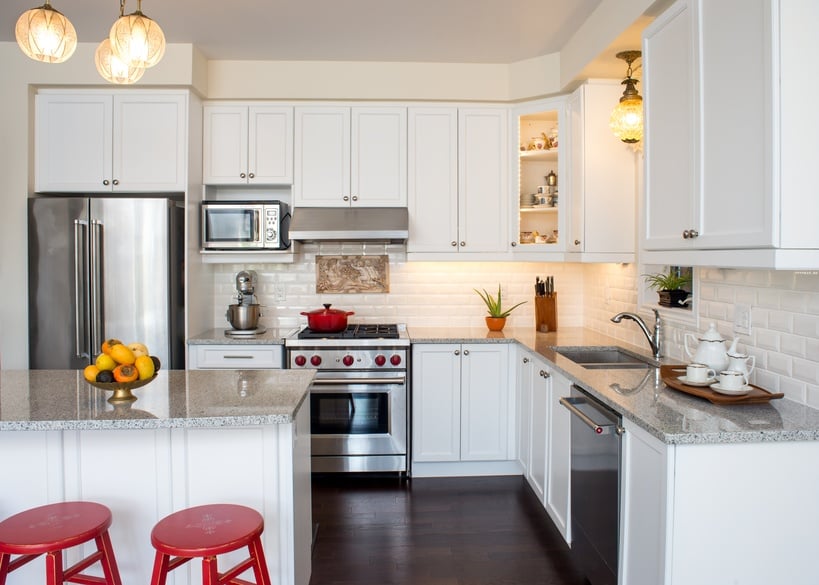 Kitchen trends have come and gone. Some have been well-received. But others? Well, they've left us looking forward to the day they're dead and gone forever. That said, we were curious to learn more about where certain design trends got their start.
So, won't you join us in our time machine as we explore the history of it all? Turns out, kitchens have drastically changed over the past 100 years. You just may end up with some retro-inspired ideas for your own kitchen. You never know.
1920s: Utilitarian design
Utilitarian architecture and design was the name of the game in the 1920s. Gone were the days of over-the-top design and ornate fixtures. In the roaring 20s, the kitchen was all about simplicity, all white, and most importantly, function over form. For example, linoleum floors and easy-to-clean rugs were popular due to their no-fuss qualities.
1930s: Yellow and green color scheme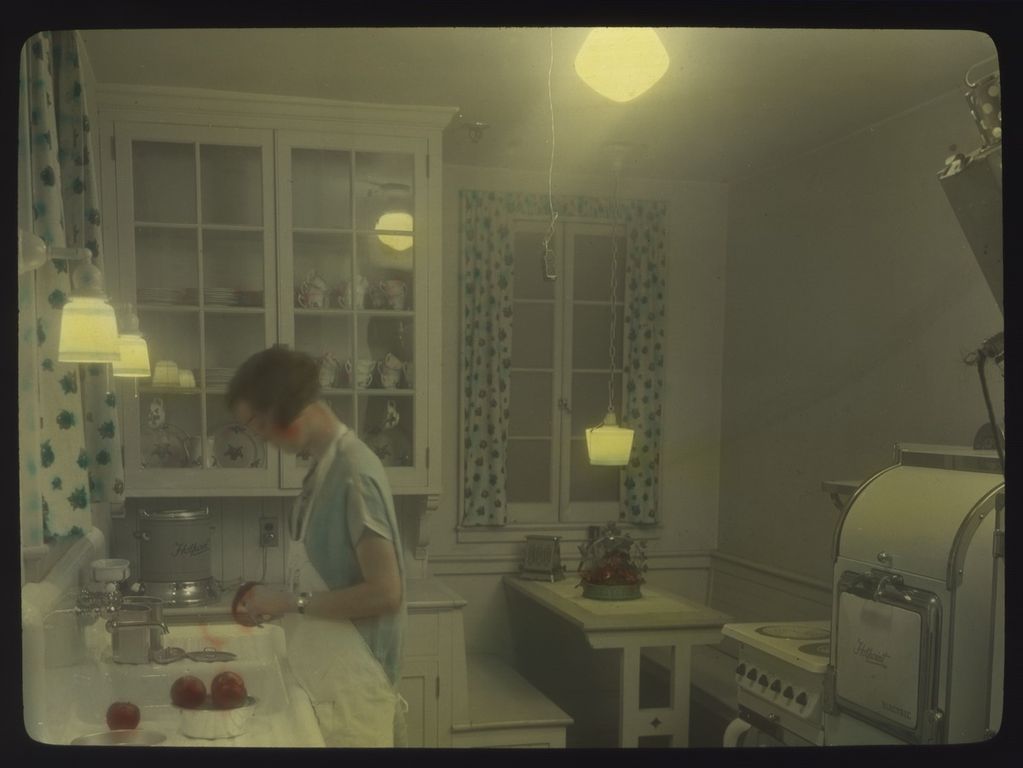 The Great Depression was obviously a very, very difficult time for most Americans. And for good reason, people were motivated to change their home interiors from a stark white and utilitarian look to something a bit more uplifting. In the 1930s, the quintessential kitchen featured a yellow and green color scheme, and more patterns started popping up.
1940s: Patriotic paint colors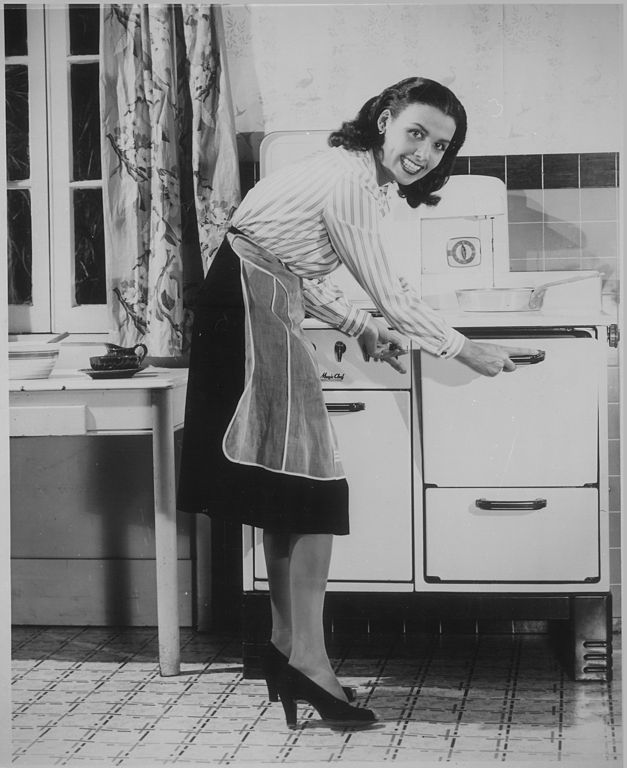 World War II marked the start of the 1940s, with mostly everyone fully behind the cause. And what's the best way to show your patriotism? By donning as much red, white, and blue as possible, of course! Kitchens became a blank canvas for those who were eager to splash some American flag colors on the walls.
Furthermore, kitchens in the 1940s saw both sharp edges and completely curved pieces. And oh, metal cabinets were a thing, too.
1950s: Happy hues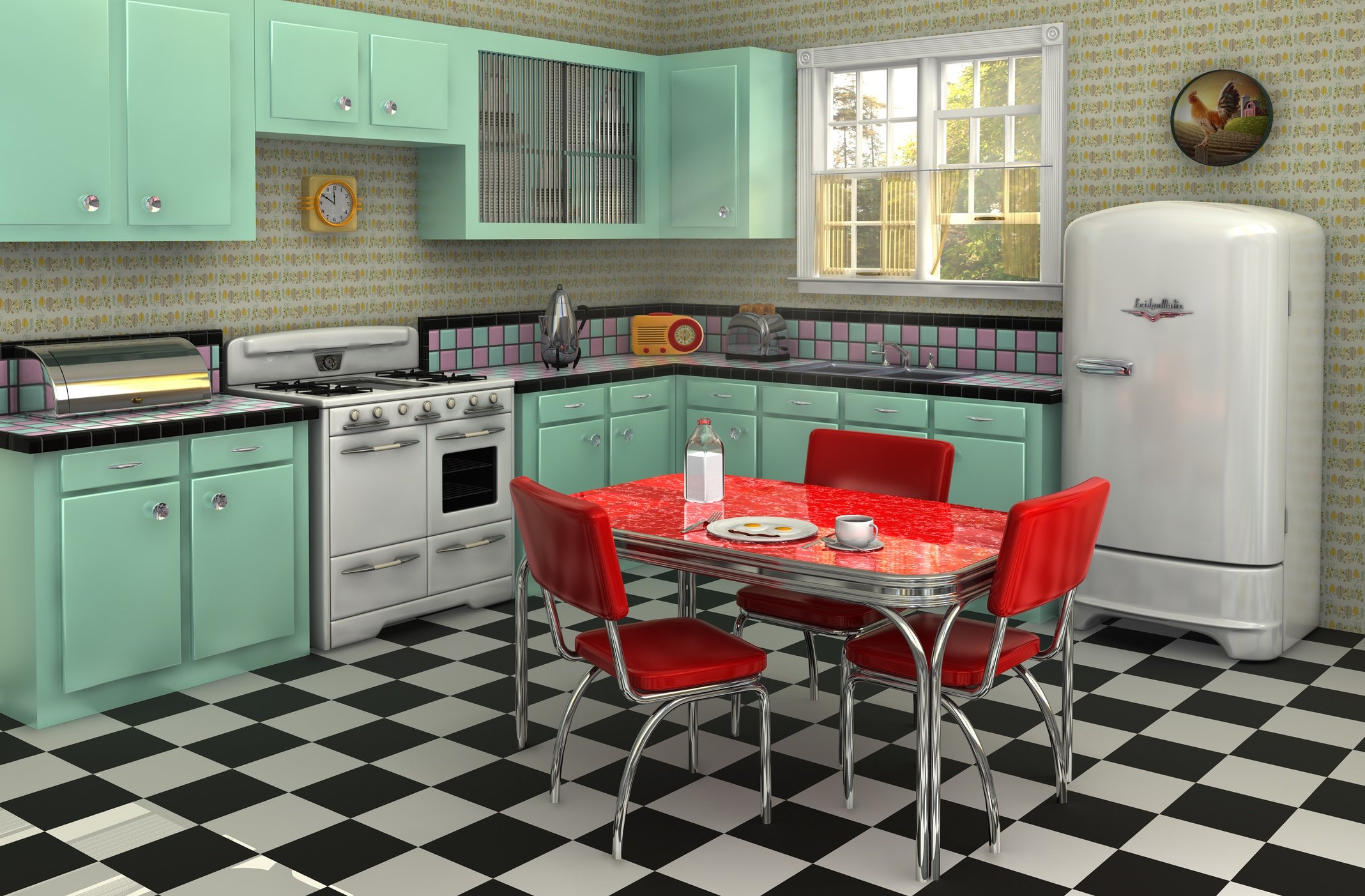 Rejoice — the war is over! (Why are we talking about the war so much? Because what's going on in the country has a massive impact on people's emotions and their home decor decisions.) The ending of WWII meant that happier times were on the horizon. In turn, folks were all too eager to get creative in the kitchen — with their decor, that is.
According to Sears Home, there were plenty of "turquoise refrigerators, canary yellow cabinets, stainless steel countertops, pink built-in ranges." Sounds like quite the colorful time.
1960s: Shag rugs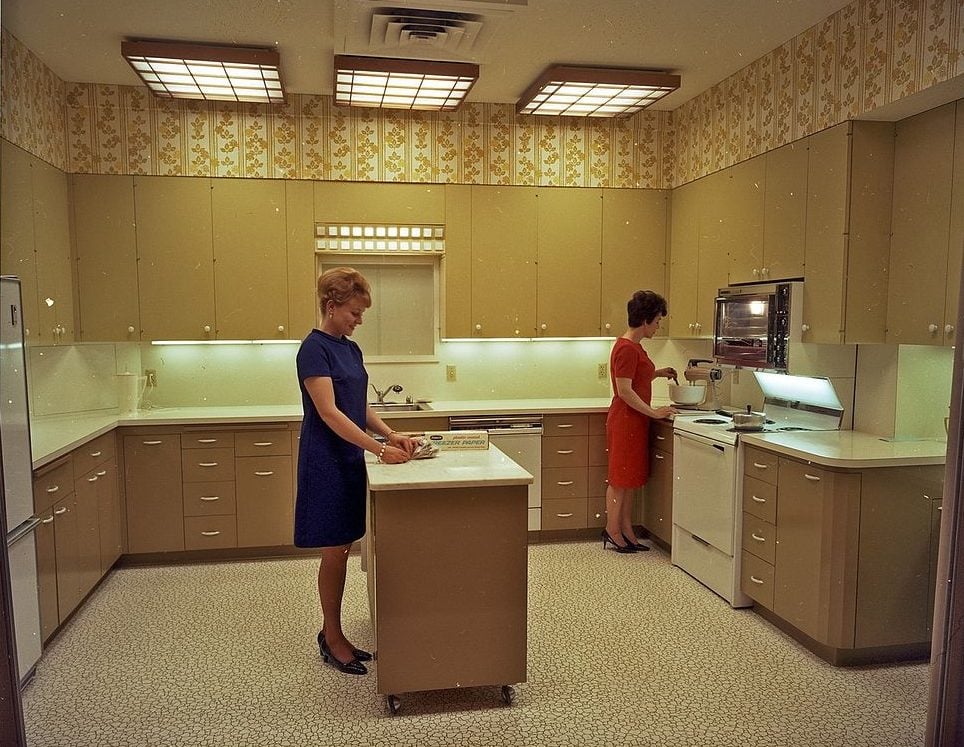 The swinging sixties had to be a hell of a time. Once the sexual revolution kicked it, it was all about free love and self-expression. In turn, kitchens also saw a major change over the course of the decade. Kitchens were built for entertaining, and people were eager to express their own personal style, no matter how wild it was once considered.
Modesty and metal cabinets were out, and wood cabinetry, burnt orange, and shag rugs were in.
1970s: Avocado appliances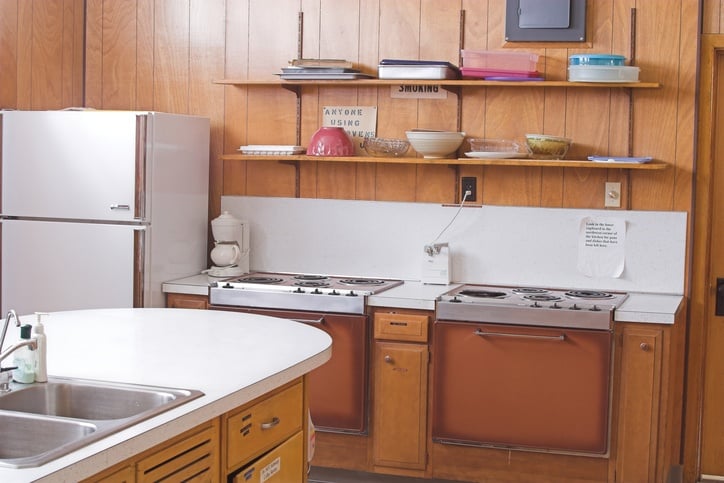 With the 1970s came an onslaught of earthy tones. And there were plenty of people who were more than ready to ride that gravy train all the way into the kitchen. The 70s were chock-full of wood — wood accents, wood trim, and wood cabinets.
Furthermore, golden and yellow tones, tile backsplashes, and avocado appliances were all the rage. Can ya dig it?
1980s: Neutral tones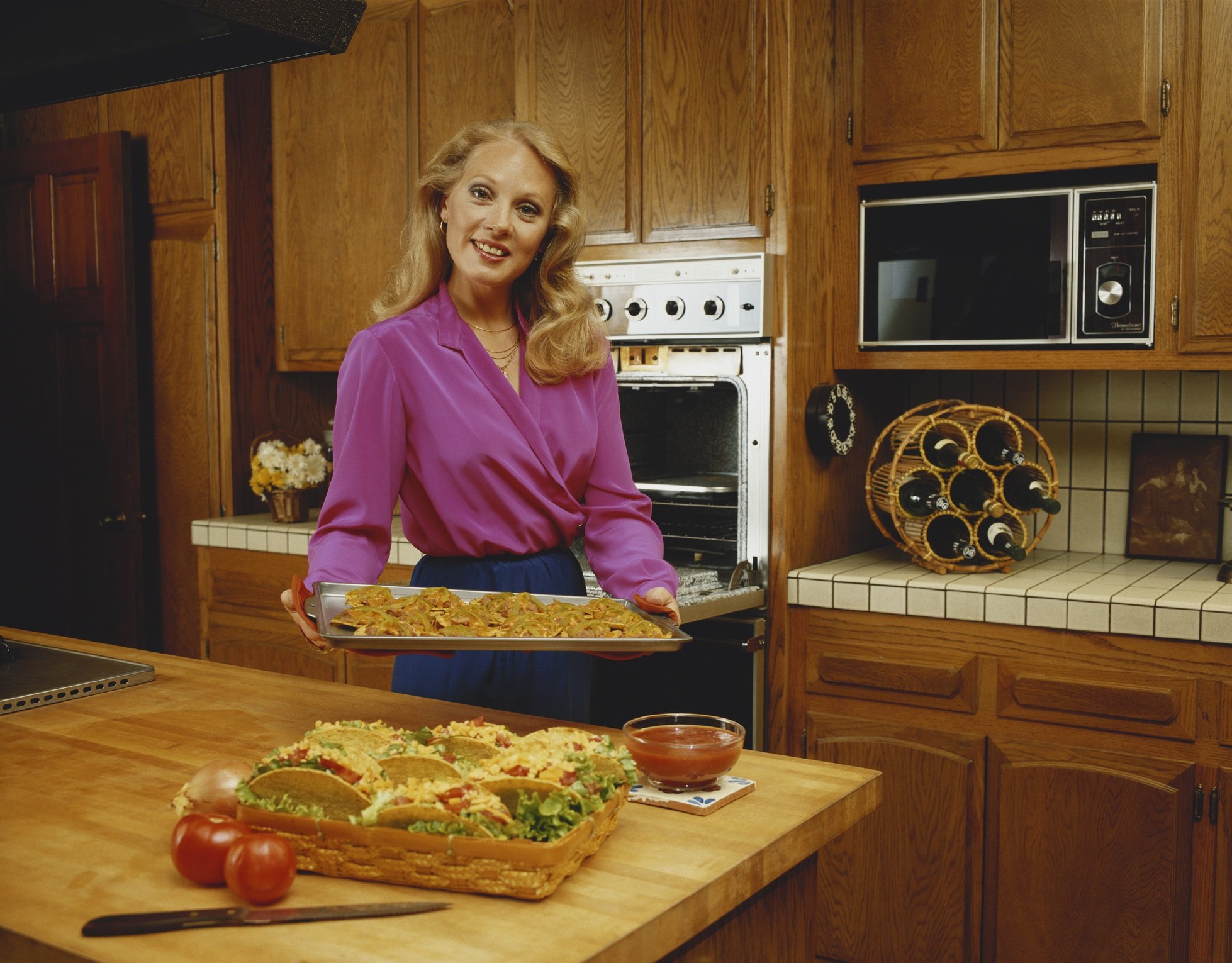 While the trends of the 60s seemed to flow rather effortlessly into the 70s, the 1980s sure was a decade of departure. With the 80s came a lust for indulgence, and people were chasing an expensive American dream. However, in the kitchen, the scene was a little different.
Kitchens in the 80s featured track lighting, brick flooring, and black appliances. Furthermore, neutral tones and modern wallpaper were quite popular.
1990s: Country kitchens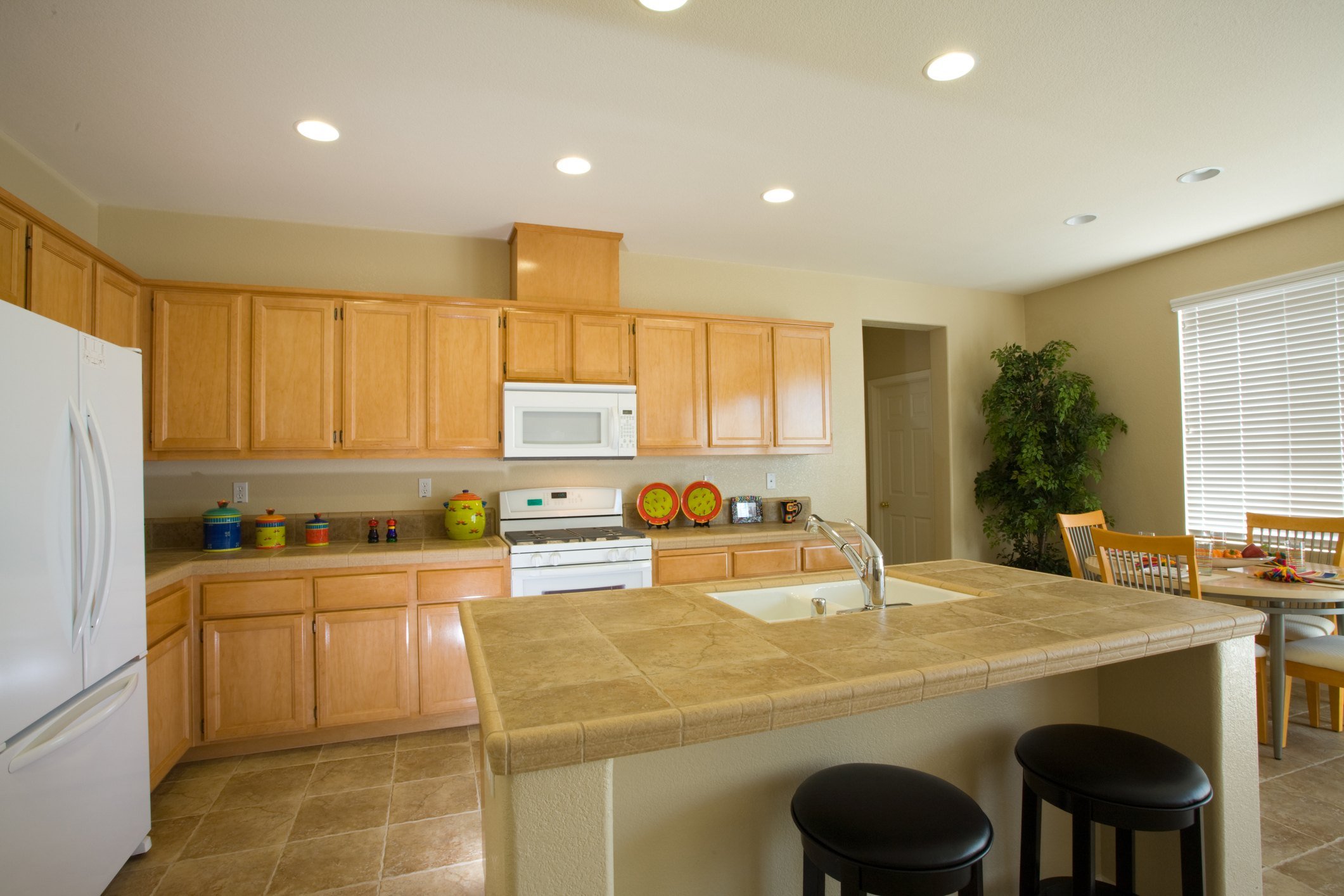 A more country-looking kitchen took the helm in the 1990s. It was goodbye overly-flashy decor of the 80s, and hello innocent suburbia. Oak cabinetry, sponge painting, and vinyl flooring was the sign of the times, at least for the better part of the 90s.
2000s: Stainless steel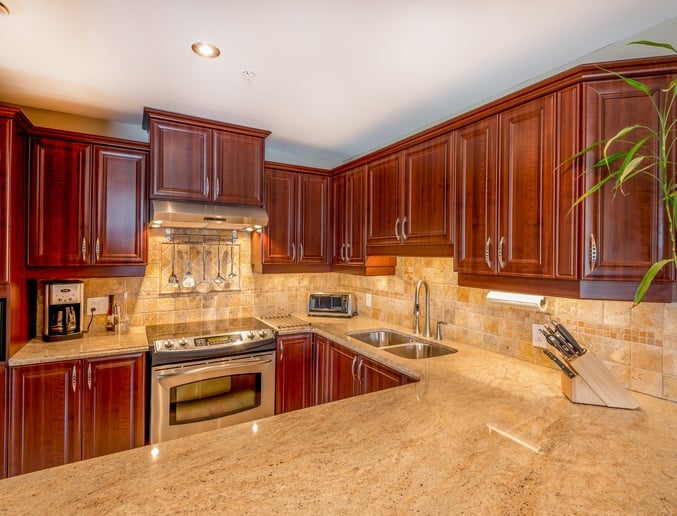 It doesn't seem like there should be a spot on this list for the 2000s. Yet, here we are. While it seems like we were ringing in the new millennium just yesterday, it was almost two full decades ago, and a lot has changed since then.
For starters, kitchens went from a little bit country to a bit more sleek, thanks to updated appliances and shiny new materials. Dark cherry cabinets and granite countertops took the nation by storm, along with tons of stainless steel.
2010s: Subway tiles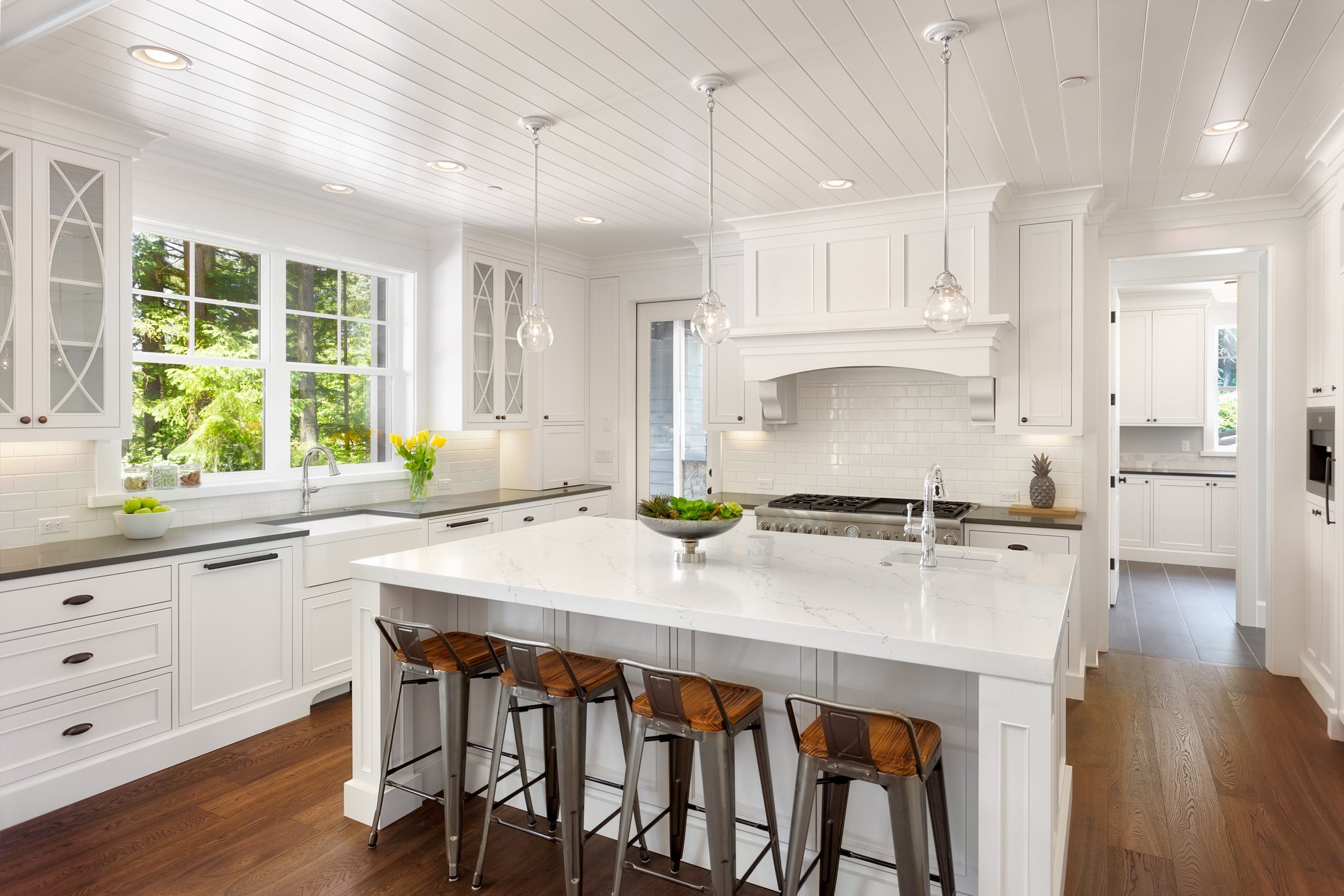 Finally, we've arrived to our current decade. Phew! The decade may not be over yet, but the kitchen design trends that we've seen thus far can be summed up rather easily: subway tiles, open and airy spaces, farmhouse sinks, and all-white everything.
One thing's for sure, we're excited to see what the next few years bring to kitchen decor.
Check out The Cheat Sheet on Facebook!