Shocking Details Revealed in John McCain's New Book
Longtime Arizona Senator and lawmaker John McCain released an excerpt from his new book The Restless Wave: Good Times, Just Causes, Great Fights, and Other Appreciations on Apple News recently. In it, he discussed his concerns about the current American political system, his own brain cancer struggle, and of course, President Donald Trump. You won't believe the most candid thing he had to say about our country's leader (Page 7).
1. He feels free to get really honest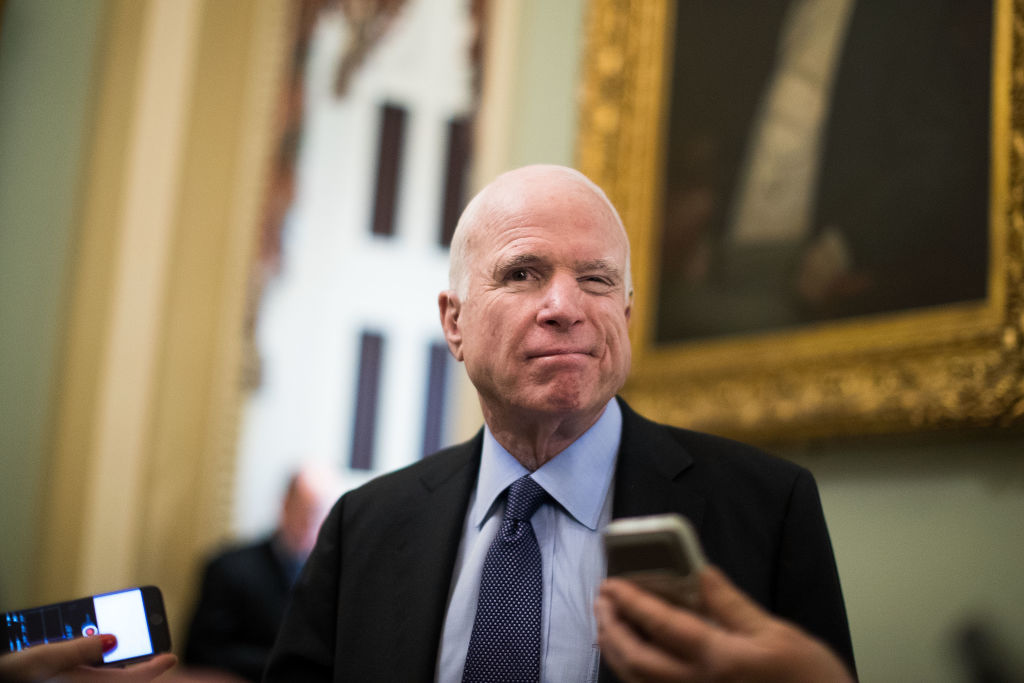 In his new book, McCain said this will serve as his final term. For that reason, he got very candid in The Restless Wave. "I'm freer than colleagues who will face the voters again," he said. "I can speak my mind without fearing the consequences much. And I can vote my conscience without worry."
He also added that he does not extend that freedom to disregarding his constituents. "I don't feel excused from keeping pledges I made," he added. "Nor do I wish to harm my party's prospects. But I do feel a pressing responsibility to give Americans my best judgment."
Next: He also had some strong statements for voters.
2. McCain slammed voters who hate politicians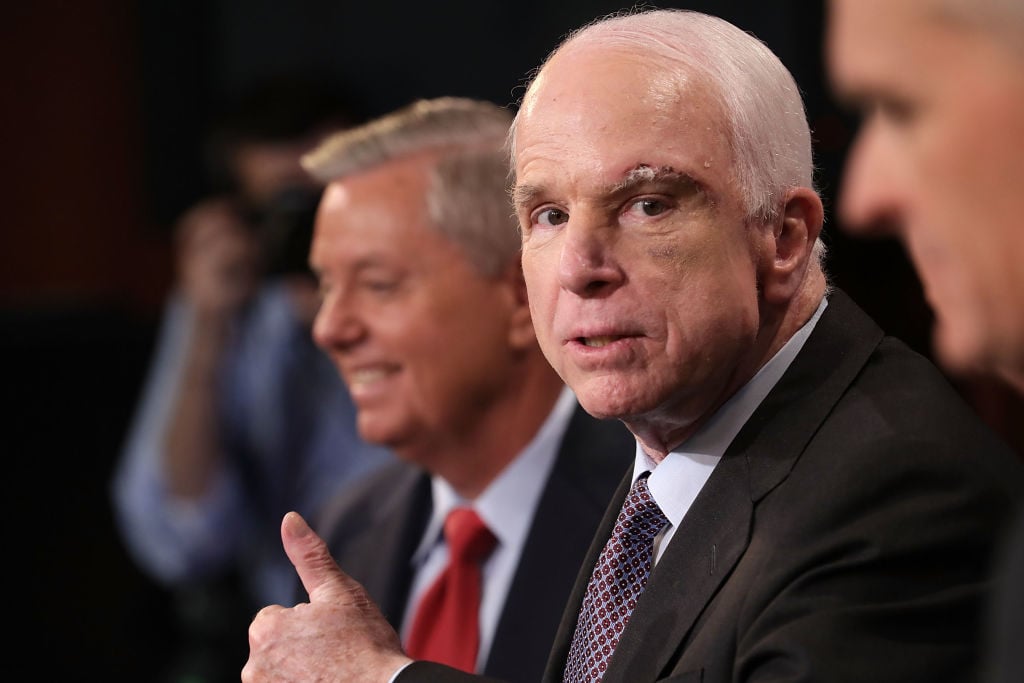 He also took issue with the divisiveness that currently defines American politics. "Voters who detest Washington, because all we do is argue and never get anything done, frequently vote for candidates who are the most adamant in their assurances that they will never ever compromise with those bastards in the other party," he wrote.
McCain encouraged voters to get more involved, if they want anything to change. "If you want politics to be more civil, if you want Congress to argue less and get more done, then show up," he advised. "Represent. Play as big a role in the mundane activities of politics as the zealots do. It's important."
Next: The longtime Senator also had some choice words for those zealots.
3. McCain wants more problem-solvers on the Hill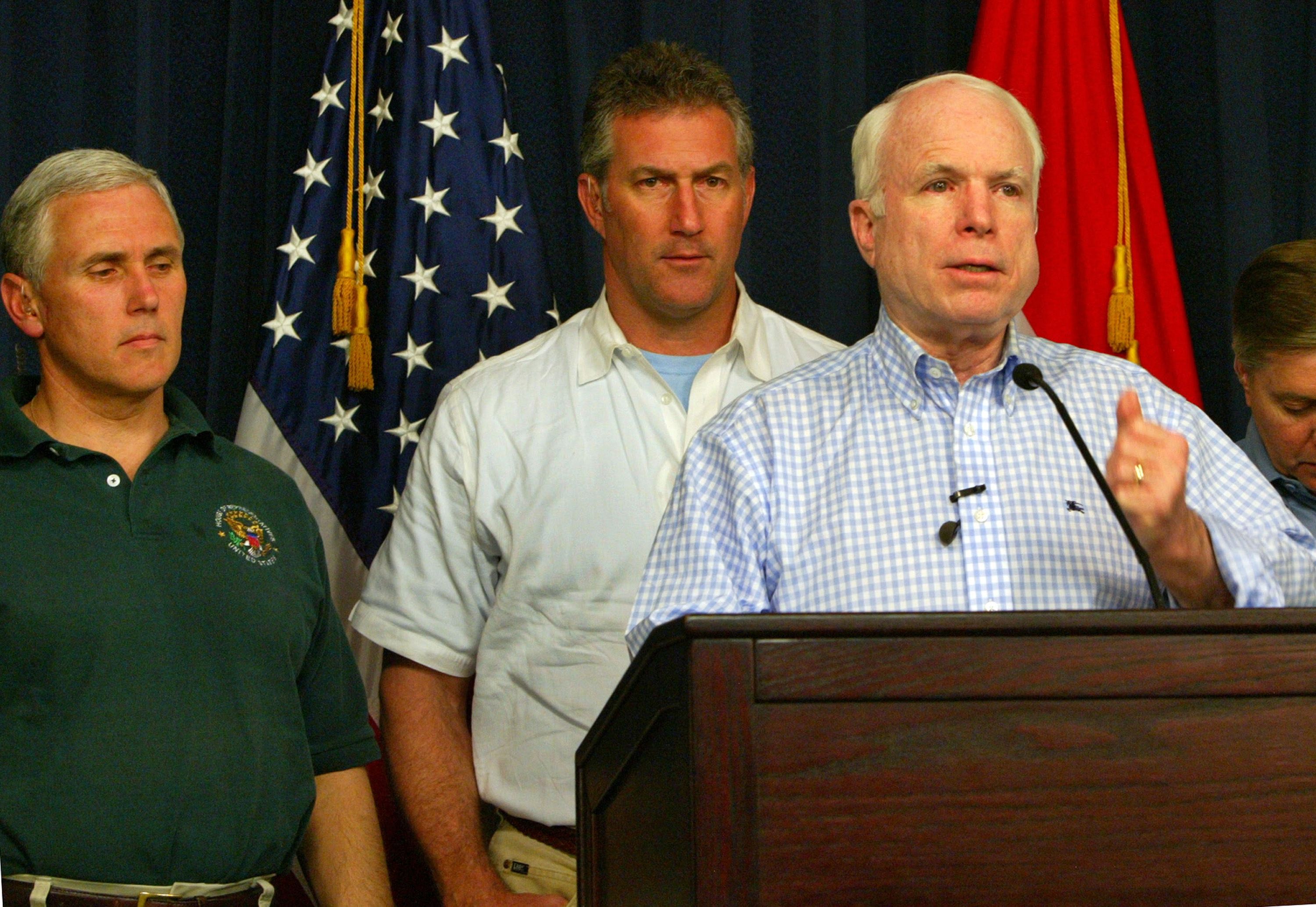 The Senator said that the "discernment of voters" matters now more than ever. As someone who has watched the process for years, he offered some advice.
"If a candidate for Congress pledges to ride his white horse to Washington and lay waste to all the scoundrels living off your taxes, to never work or socialize or compromise with any of them, and then somehow get them to bow to your will and the superiority of your ideas, don't vote for that guy," he said. "It sounds exciting, but it's an empty boast and a commitment to more gridlock."
Next: He further suggested that people reach back across the aisle more.
4. He also preaches a return to perspective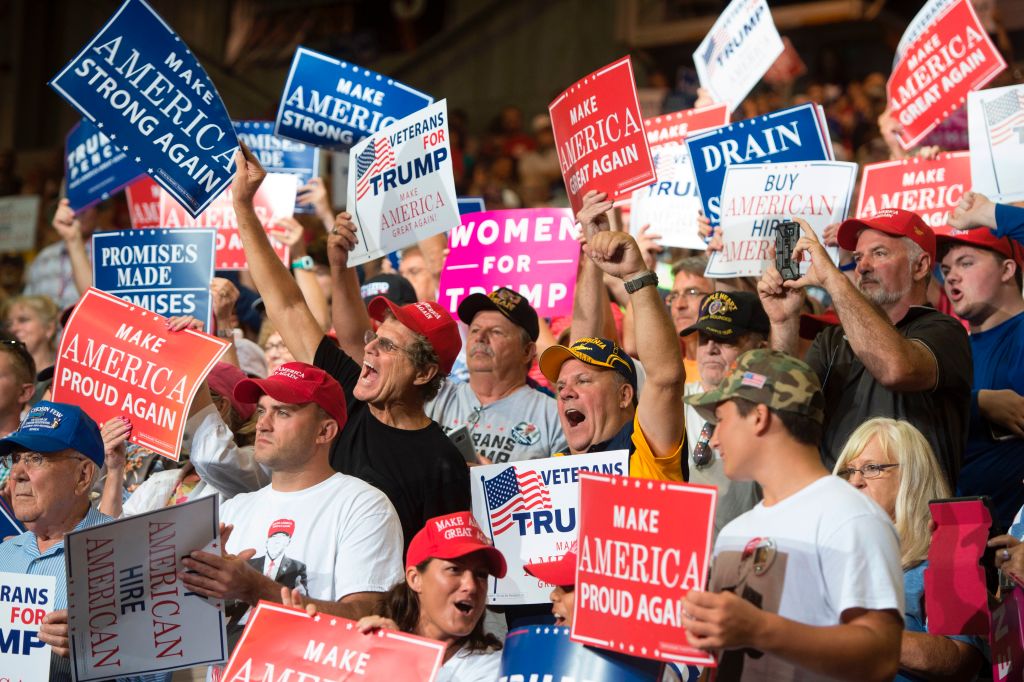 "We need to recover some perspective about how much someone's politics is a testament to their character," McCain said. He bemoaned the idea that we now judge each other so strongly, based on politics alone.
"Republicans and Democrats can be good neighbors, loving parents, loyal Americans, decent human beings," he wrote. "I don't remember another time in my life when so many Americans considered someone's partisan affiliation a test of whether that person was entitled to their respect."
Next: The Senator said the following sentiment should make its way back into politics.
5. McCain also misses humility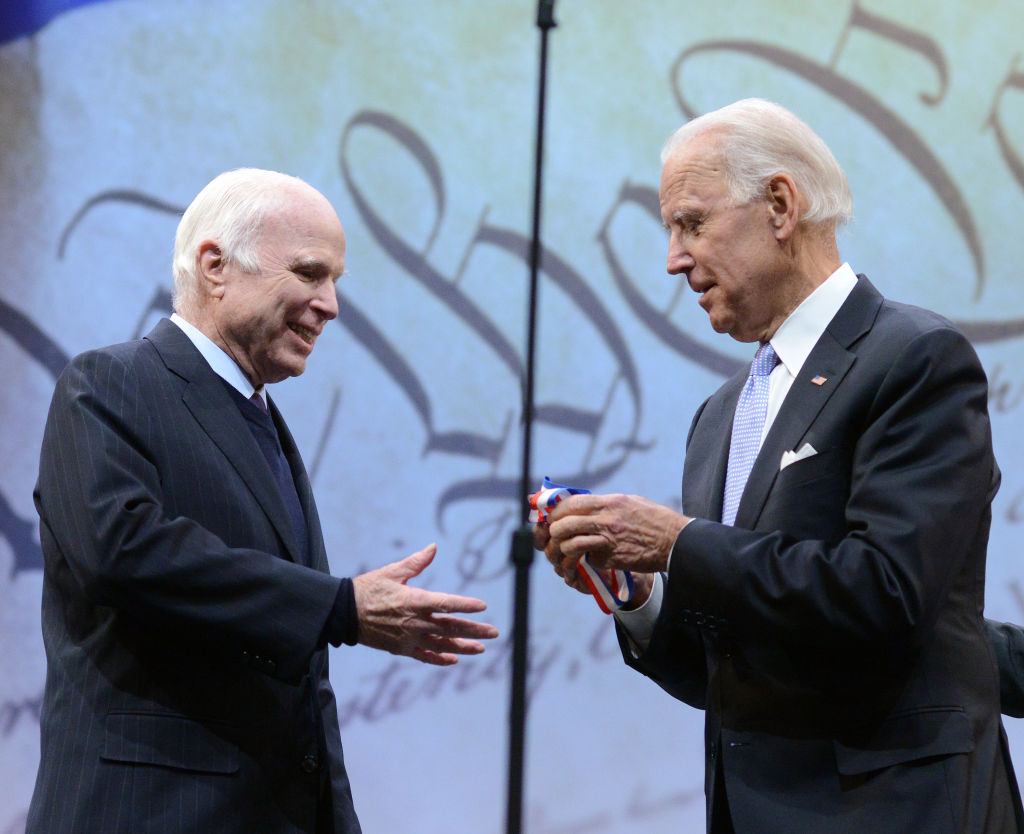 Describing the political environment overall, the Arizona Republican wrote that he feels dismayed by the "scarcity of humility in politics these days … I suspect it's never been in abundant supply in most human enterprises," he said.
"And I don't mean modesty. Any politician worth a d*** can fake modesty. Humility is the self-knowledge that you possess as much inherent dignity as anyone else, and not one bit more. Among its other virtues, humility makes for more productive politics." He said those politicians who stay humble and remain "committed to meeting the challenges of the hour" also get the most done.
Next: The Senator does have some optimism about the country.
6. He still believes in shared ideals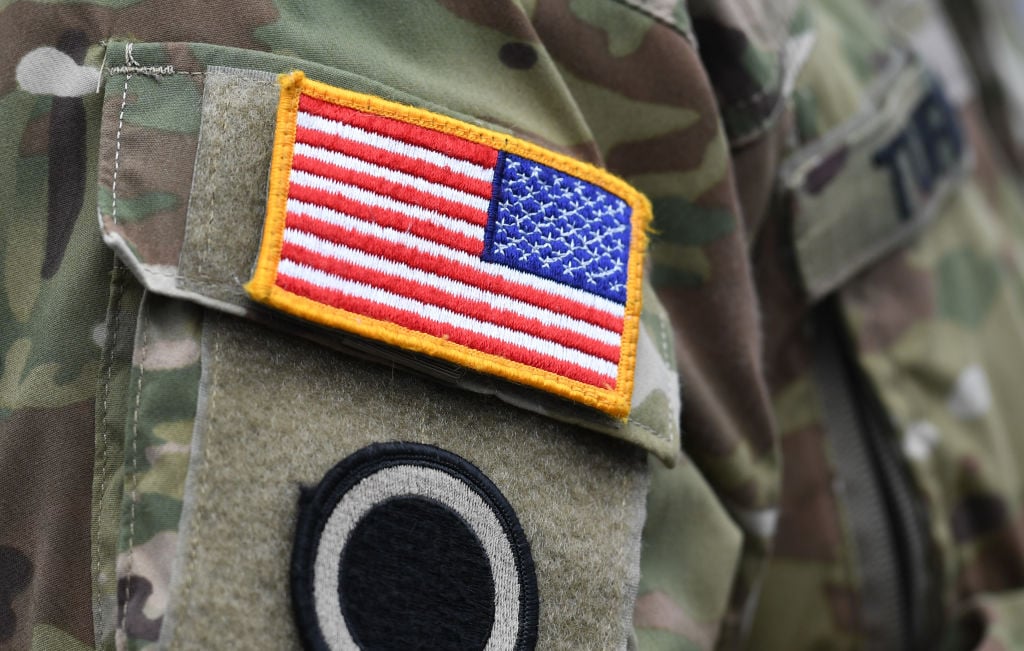 Despite the turmoil, McCain does have some hope left for the country he loves so much. "We are citizens of a republic made of shared ideals forged in a new world to replace the tribal enmities that tormented the old one," he said. That shared history, according to his new book, will save the nation. "Even in times of political turmoil such as these, we share that awesome heritage and the responsibility to embrace it."
Next: McCain had strong words for journalism, as well.
7. McCain thinks political division has hurt the country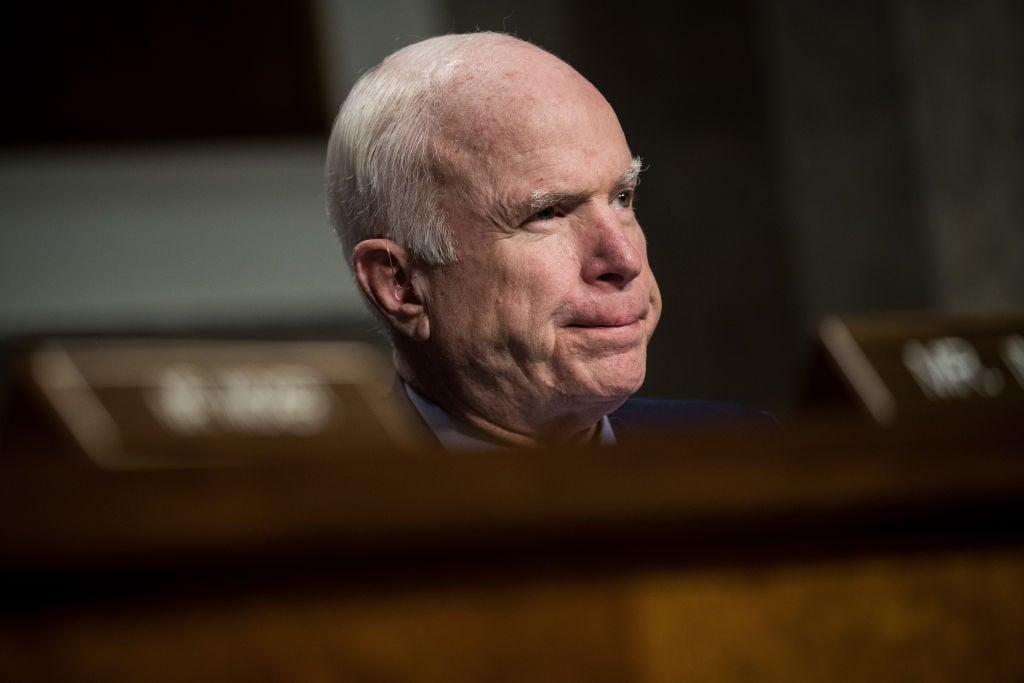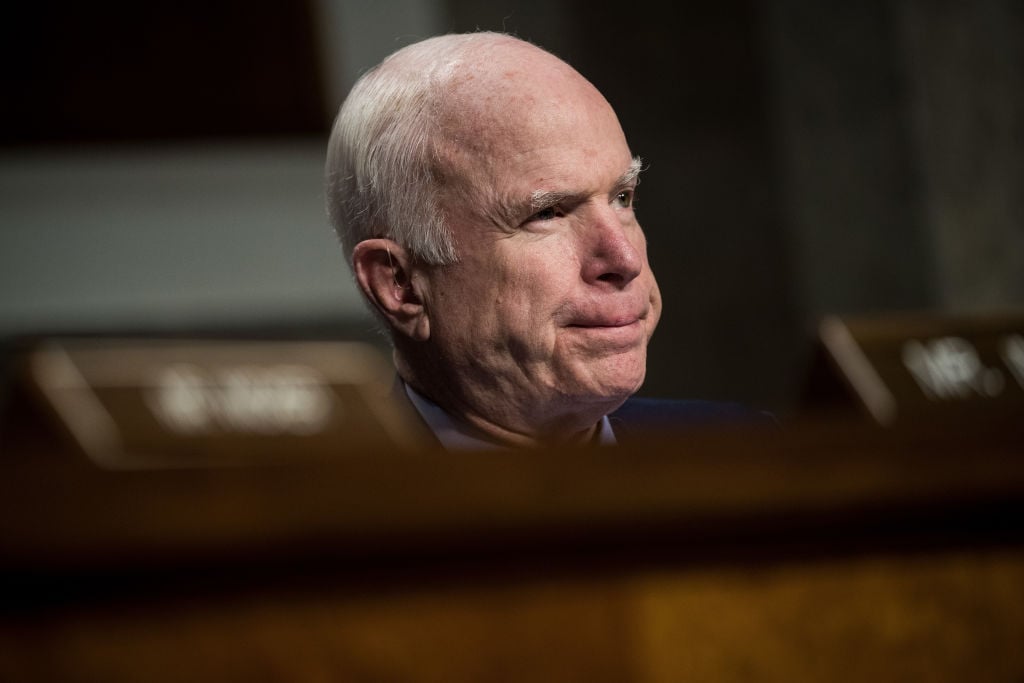 The longtime lawmaker said that social media does not help our situation. "We are secluding ourselves into ideological ghettos. We have our own news sources [and] exchange ideas mostly or exclusively with people who agree with us, and troll those who don't," he explained. "Increasingly, we have our own facts to reinforce our convictions and any empirical evidence that disputes them is branded as 'fake.'"
Before he leaves office, McCain said he would also like to combat that. "I'd like to see our politics begin to return to the purposes and practices that distinguish our history from the history of other nations," he added. "I would like to see us recover our sense that we are more alike [than different]."
Next: He also talked about his brain cancer diagnosis.
8. The senator has a beautiful perspective on cancer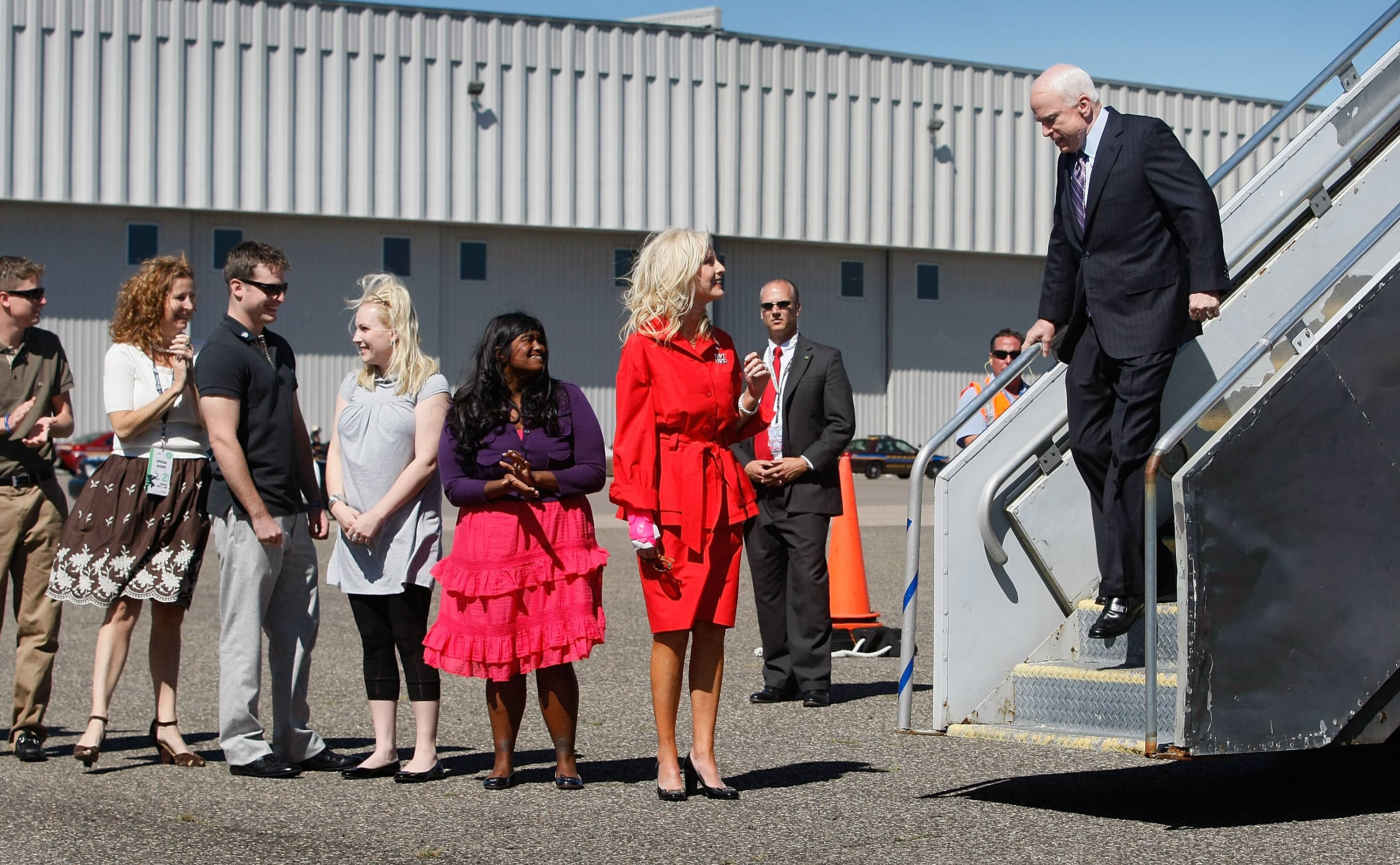 McCain also discussed his brain cancer prognosis by referencing a line from For Whom the Bell Tolls. "The world is a fine place and worth the fighting for and I hate very much to leave it." McCain wrote. "I hate to leave it. But I don't have a complaint. Not one. It's been quite a ride. I've known great passions, seen amazing wonders, fought in a war, and helped make a peace. I made a small place for myself in the story of American and the history of my times."
Next: Of course, the Senator had the harshest words for the current president.
9. McCain reserved his strongest criticism for the president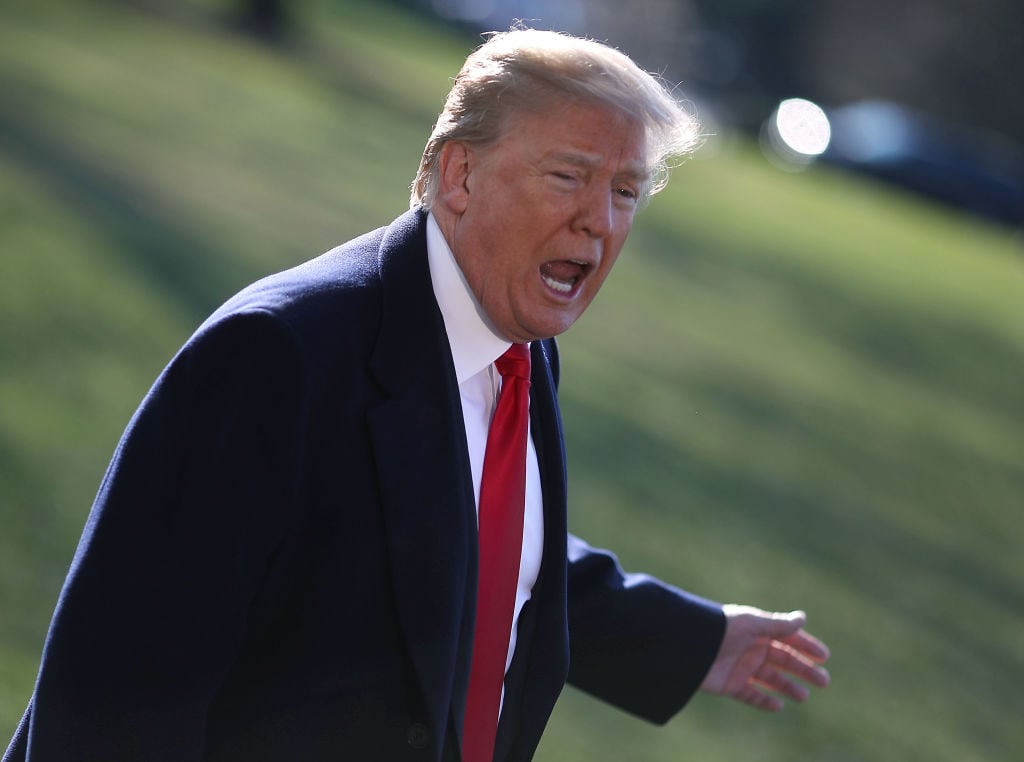 While the senator has come out against Trump and his policies before, he did not mince words in his book, either. "He has declined to distinguish the actions of our government from the crimes of despotic ones," McCain wrote of Trump. "The appearance of toughness, or a reality show facsimile of toughness, seems to matter more [to Trump] than any of our values." All of these quotes have us excited to read the completed product, out May 22.
Check out The Cheat Sheet on Facebook!