Signs Ellen DeGeneres Is Obsessed With Her Dogs Just as Much as We Are
Ellen DeGeneres loves animals. In fact, as a child she even wanted to grow up to work with animals. Ellen, of course, doesn't work with animals today, but she's still an animal lover. See how obsessed she is with her dogs — and cats — ahead.
Ellen has 6 pets
Fun fact: Ellen's pets make regular appearances on her Instagram feed.
"I have three dogs (Wolf, Augie, and Kid) and three cats (Charlie, George, and Chairman)," Ellen told Good Housekeeping in 2017. Every morning, the dogs join Ellen's wife, Portia de Rossi, horseback riding, according to People.
Hint: Ellen DeGeneres didn't want to be a comedian growing up.
Ellen grew up wanting to be a veterinarian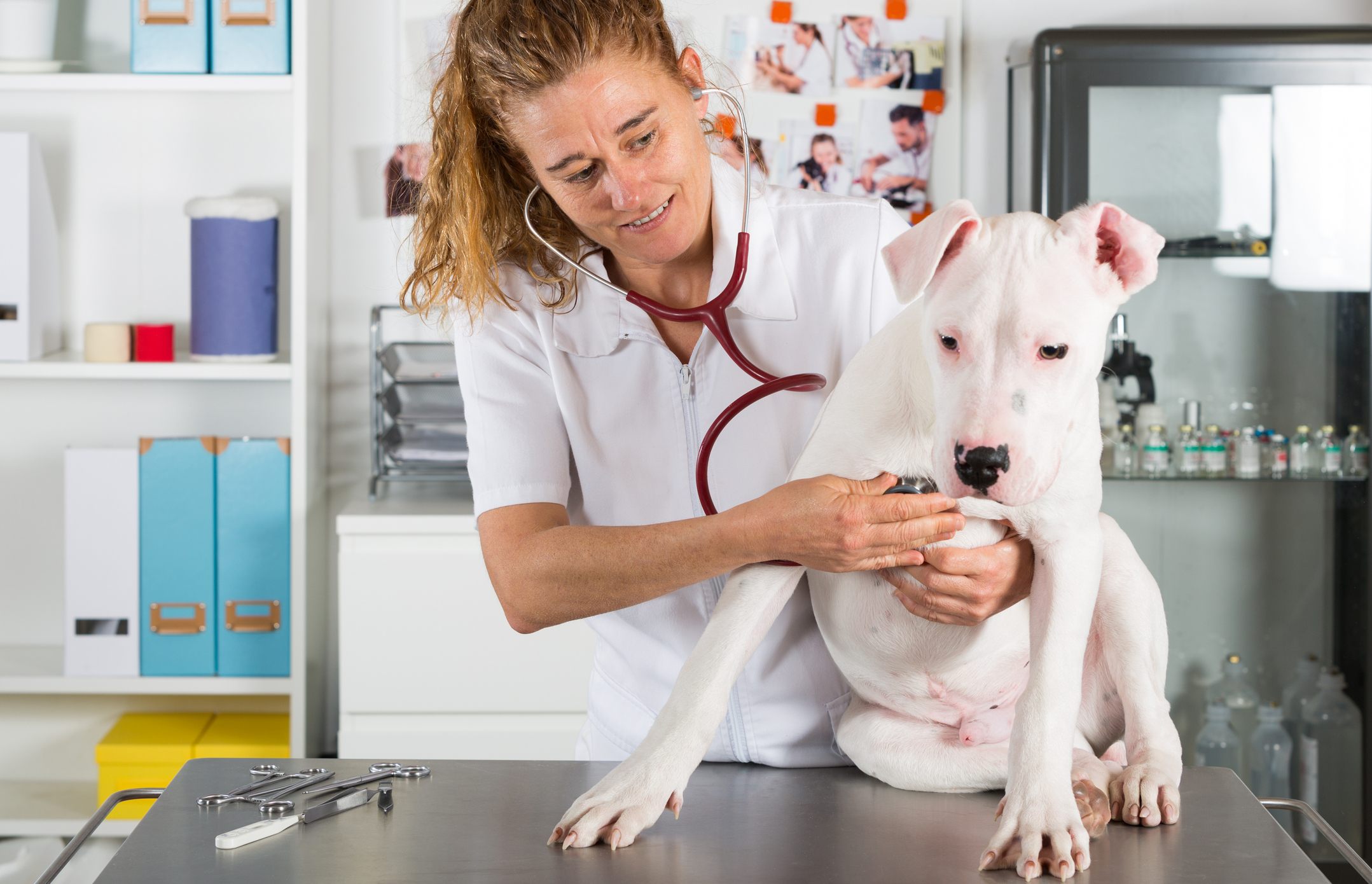 Fun fact: Ellen DeGeneres hopes to one day run an animal foundation.
"I've always loved animals since I can remember and always thought someday I would work with them in some way," Ellen told People. But she said she realized what becoming a veterinarian would take, "and that broke my heart."
Hint: Ellen is a designer.
She has a line of pet items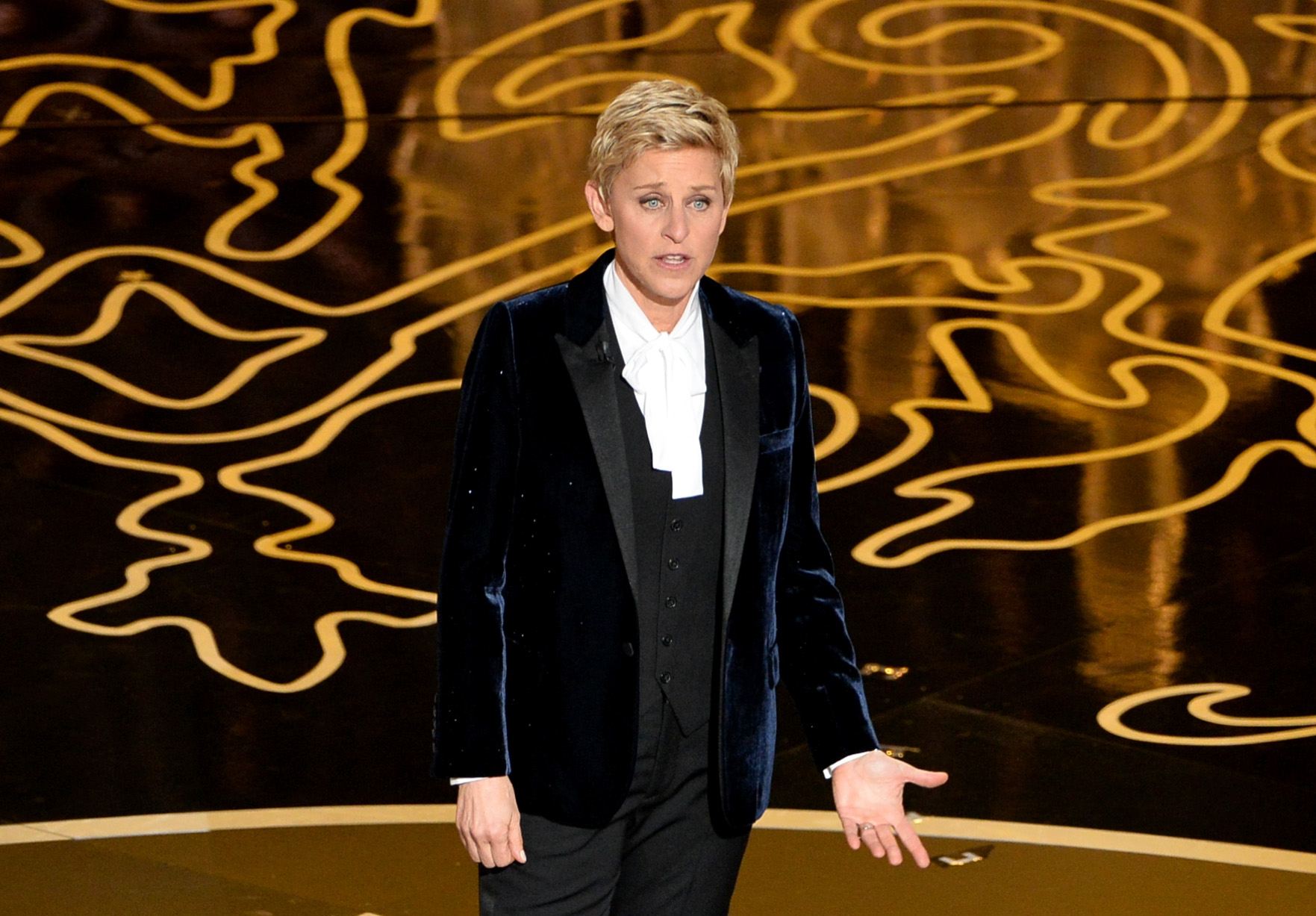 Fun fact: Ellen sold vacuums as an odd job early in her career.
PetSmart offers an exclusive line of pet items designed by Ellen DeGeneres. And the merchandise is as fun as Ellen. It features sayings, such as, "Take life one toy at a time," and "I never met a toy I didn't like."
Hint: Ellen's pets take over her bed.
Ellen's pets sleep in her bedroom
Fun fact: Ellen likes buying and selling houses.
Ellen's animals like to sleep in her bedroom, preferably on her and Portia de Rossi's bed. "It's more like they let us sleep in bed with them. Portia and I are allowed about one-third of the mattress, and they have the rest," Ellen told Good Housekeeping.
Hint: Ellen's dogs like to exercise with her.
Her dogs join in on her workouts
Fun fact: Ellen is known for rescuing animals.
In a video Ellen shared on Instagram, two of her dogs, Auggie and Kid, join in on Ellen's workout. The dogs play with each other next to Ellen while she does crunches. And Ellen looks unfazed by what's happening. We're guessing the dogs join Ellen's workouts regularly.
Hint: Ellen's pets are TV stars.
Ellen has an animated show about her pets
Fun fact: Ellen and Portia served only vegan food at their wedding reception, according to Biography.
Ellen's Pet Dish is an animated show where her pets dish (get it?) about Ellen's talk show. The show acts as a promotion for her pet line and includes toys from her Petsmart collection, according to Variety.
Hint: Ellen makes dog and cat food.
She's part owner of a pet food company
Fun fact: PETA named Ellen DeGeneres its Woman of the Year in 2009, according to Biography.
Ellen is part owner of the pet food company, Halo. "It just made sense that I would, instead of starting a brand new company, there was already a company that existed that had everything I believed in and what I wanted to feed my pets," Ellen told People.
Check out The Cheat Sheet on Facebook!
Read more: The Most Inspiring Ellen DeGeneres Moments Of All Time