13 Super Simple Dishes You Can Cook Without a Recipe
Most people experience days where the very thought of reading a recipe, much less cooking it, is too exhausting. Or maybe there simply isn't time thanks to an impromptu get-together. You don't need a recipe or tons of time to make something delicious, though. You can pull off everything from an impressive party appetizer to an elegant dessert without so much as glancing at an ingredient list. These simple dishes prove, with one star ingredient, you really can cook without a recipe.
Breakfast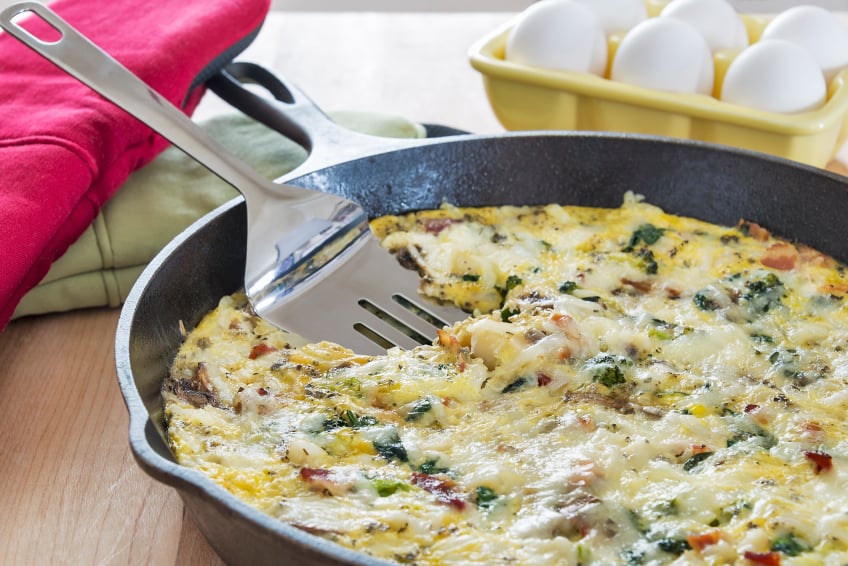 Smoked cheddar: Cheese of any kind is perfect for snacking, but smoked cheddar is even more delicious. Since eating cube after cube of the dairy isn't exactly the best way to craft a meal, try cooking with it instead. Wendy Brewer, sales manager for Grafton Village Cheese Company, said their smoked cheddar is great for egg dishes. "It's a great melting cheese, so I definitely recommend you cook with it. But you might add a little bit of regular cheddar with it, so the cheddar flavor pops, but it's got that smokiness," she said. Her choice? "Frittatas are great with this kind of cheese," said Brewer.
Spicy sauerkraut: If you find yourself staring at the same breakfast morning after morning, a little sauerkraut can easily shake things up. Drew Anderson, co-founder of Cleveland Kraut, said a simple scramble is a great option. "What we like to do with the Gnarr Gnarr spicy sauerkraut is make some scrambled eggs with a little bit of cheese. Just throw it [the sauerkraut] on the side, maybe with a little avocado," he said.
Appetizer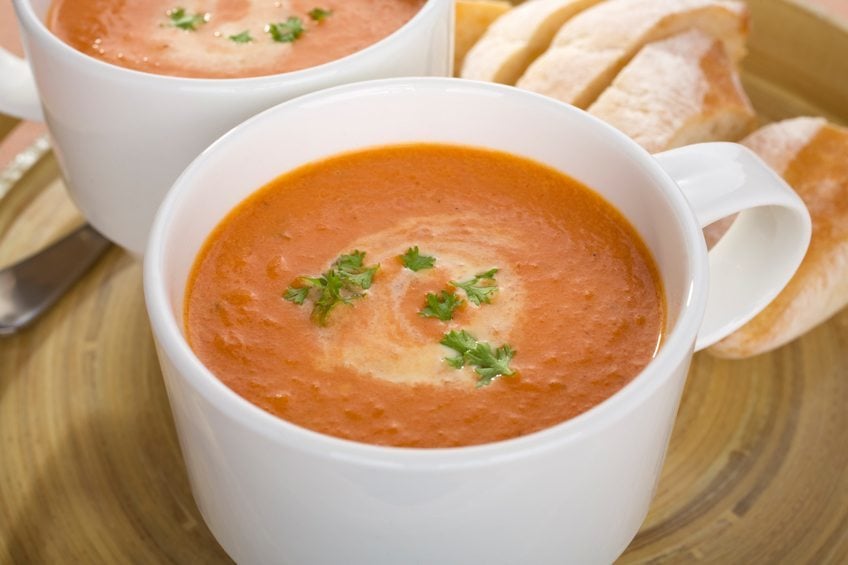 Vodka pasta sauce: When you find yourself unexpectedly entertaining, jarred pasta sauce is one of the best ways to cook without a recipe. Terlato Kitchen actually launched their line of sauces by doing just that. Ann Kidd, the company's general manager recounted the story, saying founder John Terlato needed to pull together a quick appetizer when entertaining the owners of a grocery store chain. "He made for them a tomato soup shooter and all he did was take a jar of our vodka sauce, mix it with a cup of whole milk, and heat it up," Kidd explained. He served the soup in small cups with a bite-size piece of grilled cheese. The guests were so impressed, they started stocking the sauce in their stores.
Duck bacon: Homemade pizza can be as easy or complex as you want it to be. When you need to keep things quick, reach for naan or another type of flatbread, duck bacon, and some kitchen staples. Cindy Turk, director of marketing for the duck division at Maple Leaf Farms, said you can easily make a pizza by spreading sour cream over the flatbread, topping it with some cooked duck bacon and mushrooms, sprinkling on some sliced green onion, then finishing it off with fontina cheese. "Put it in the oven at 350 [degrees Fahrenheit] for 10 minutes to get everything nice and crispy and the cheese melted, and enjoy," she said. No duck bacon? The standard pork kind will also work.
Red pepper jelly: This ingredient sounds like something that belongs back in the 1980s, but it's one of the best ingredients you can stock up on for quick party appetizers. Kimberly Seuberling, sales manager for Clearbrook Farms, said you can "put it in a little tart shell with some cream cheese." And no worries about trying to craft your own mini tart shells. You can usually find them in the freezer aisle.
Entrée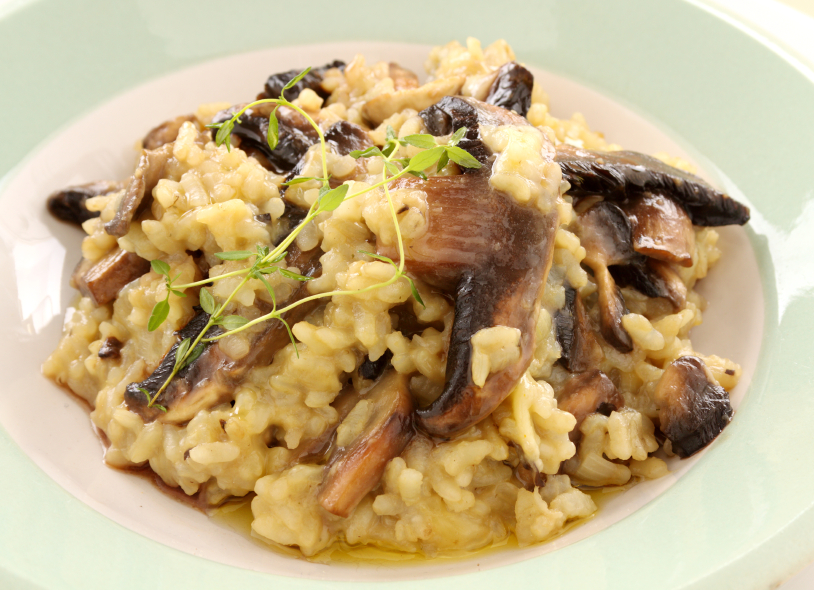 Dried porcini mushrooms: Dried mushrooms are one of the smartest ingredients you can stock up on in your pantry because you end up with two ingredients once rehydrated: the mushrooms and a mushroom broth. According to Steven Perei, sales manager for mushroom importer New Tiger International Inc., this makes them a dream for risotto. After soaking some dried porcinis for about 30 minutes, sweat some garlic or shallots in a bit of oil. Add your rice, then begin cooking by adding a few ladles of warm stock. Keep the pot at a low simmer and continue to add stock, stirring, as the rice absorbs the liquid. "And you would add the porcini to it and use the broth, that flavorful soaking broth, to add to the stock to further enhance the flavor," Perei said. For a little added decadence, trying finishing things off with some Parmesan cheese and a tablespoon or two of butter once the rice is tender.
Chili sauce: In need of a quick fish recipe? Think chili sauce for a meal you can cook without a recipe. James Zhan, CEO and president of Phoenix Green Food, said to "put it on your fish for a marinade." After letting the fillets swim around for a few minutes, you can simply cook them in a skillet or under the broiler.
Smoked salmon: This breakfast staple isn't just for morning meals. According to Drew Ellison, smoked seafoods category manager at Trident Seafoods, it's also perfect for pasta. "Mix a little smoked salmon with some noodles and a little olive oil, and you're ready to go," he said. To sneak in some more veggies, he said sautéed green peppers are a great choice.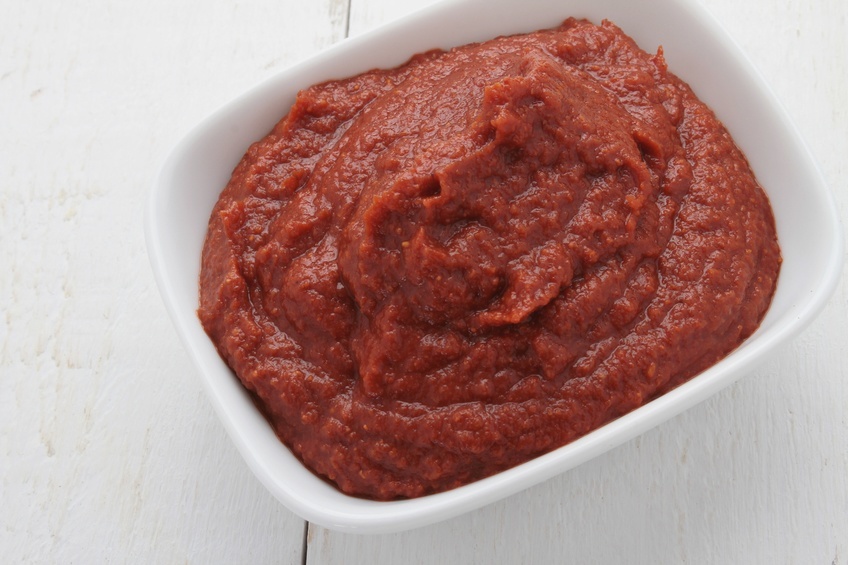 Harissa: Though lots of recipes call for harissa, you're often left with most of the jar and no clue what else to do with it. Mourad Ghariani, vice president of sales and marketing for KÉMIA, said it's perfect for making a delicious sandwich or burger spread. "You take some mayonnaise and mix it with some harissa, and it's the best hot, spicy mayonnaise in the world," he said. Just add it to a simple beef burger or a deli sandwich.
Ready-made polenta: Many of us buy ready-made polenta, then find ourselves scratching our heads trying to figure out how to use it. Angela Mascio, vice president of San Gennaro Foods, has a simple solution: mini pizzas. She made the dish by broiling sliced rounds of the polenta, then adding some pizza sauce, goat cheese, and pepperoni. "I used pepperoni because I had leftover pepperoni, but you could use salami or any other meat," she said. Give it another run under the broiler, add some mozzarella, then one final round under the broiler. You'll have dinner in about 10 minutes.
Apple-Gouda sausage: Sausage can certainly be a stand-alone main course, but it's not the most exciting use. For something really fun, try a fall twist on chili. Karen Koutsavlis, northeast sales director for Niman Ranch, browns some of the sausage with ground turkey, then adds in some onions and apples. Next comes chicken broth, milk, cheese, and dried cranberries. "That's our go-to in the fall," she said. "I make that all the time because it's kind of like Thanksgiving in a bowl." If you can't get your hands on Niman Ranch's sausages with apple and Gouda, substitute your favorite variety of apple sausage.
Treats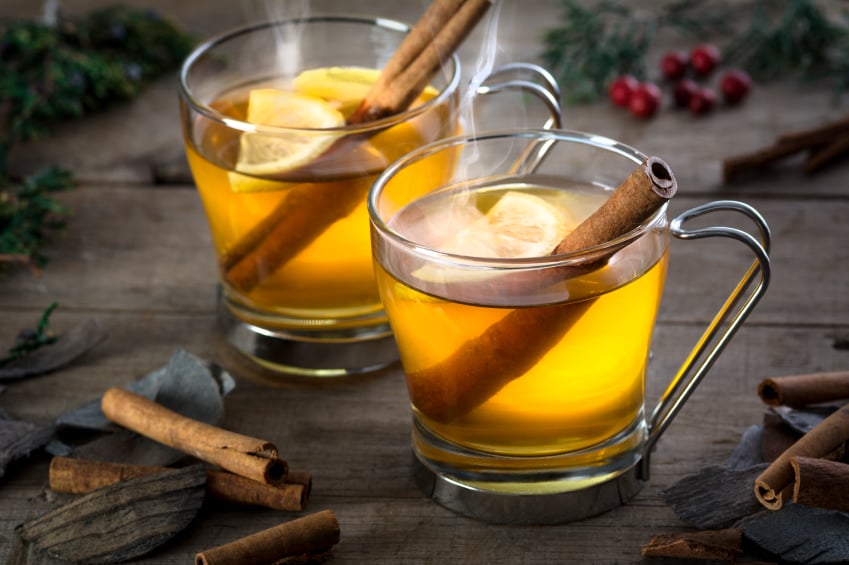 Hot honey: The combination of sweet and heat makes hot honey one of the most addictive condiments on the planet, and also one of the best ingredients to make a flavor-packed hot toddy. Casey Elsass, founder of Bushwick Kitchen, said you can make a fantastic cocktail with "2 ounces of whiskey, half of a lemon, a healthy squeeze of hot honey, a lemon slice with cloves, a cinnamon stick, and then boiling water." Just smile and sip.
Lemon extract: Nothing makes people panic faster than the thought of making dessert. Fortunately, you can easily end any meal on a sweet note with a simple topping that has a hint of lemon. Shane Zimmerman, a chef with Charlie Baggs Culinary Innovations who also works with Nielsen-Massey Vanillas, said, "A great use for Nielsen-Massey lemon extract is just a simple whipped cream. It highlights that natural flavors of the lemon." Just add a dollop to store-bought pound cake or pie to make the treat taste like it came out of your kitchen.
Follow Christine on Twitter @christineskopec