Simple Ways to Copy Joanna Gaines' Decorating Tips From 'Fixer Upper' in Your Own House
Joanna Gaines is basically magical. From her amazing sense of personal style to her adorable relationship with her goofball hubby, Chip, there's just something about Fixer Upper — and the Gaines family — that's transfixed HGTV audiences and caused a serious uptick in the number of Google searches for "moving to Waco."
Taking the ugliest houses in the neighborhood and transforming them into drop-dead gorgeous dream homes looks effortless in her capable hands, but it still might seem like a daunting task to average people. We can't all move to Waco, Texas, and hire Chip and Joanna Gaines to renovate our spaces, but with a few strategic purchases and changes, it is possible to get Fixer Upper style no matter where you live.
We'll break down 20 easy ways for you to emulate farmhouse chic without a lot of time and effort — or moving all the way to Texas.
1. Shiplap everywhere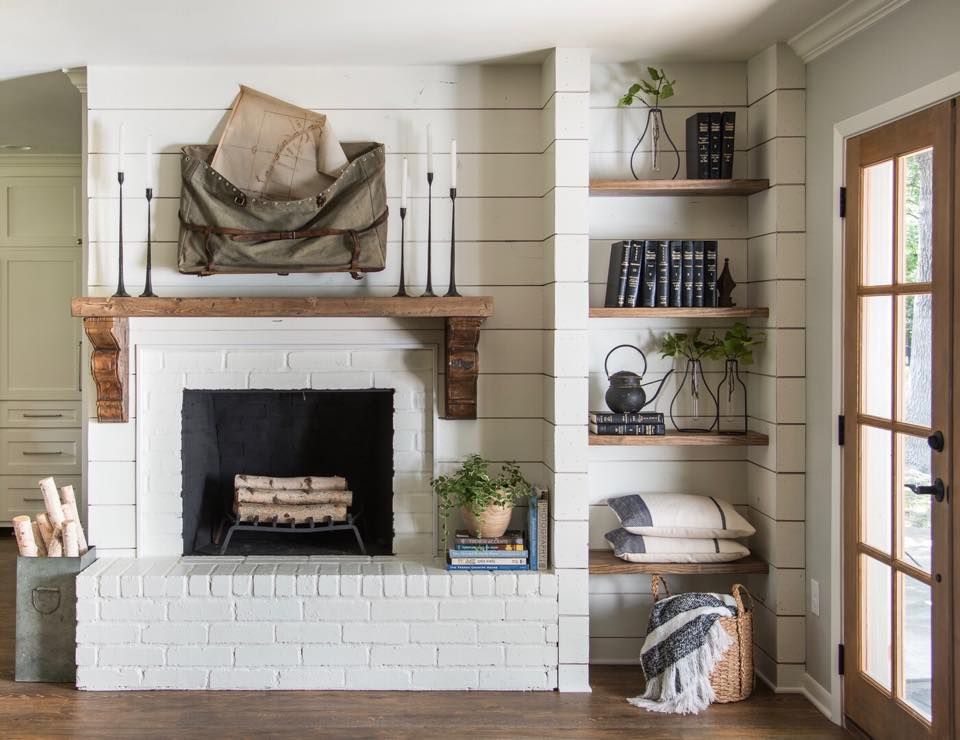 It's no secret Gaines is obsessed with shiplap. The online Magnolia Market even has merchandise, such as mugs and shirts, professing her love. And we have to admit this simple addition majorly upgrades a bare wall. This classic decorating technique of layering different materials in a similar shade adds visual interest without being overstimulating.
Not sure where to find your own shiplap? Not to worry. Some basic 2-by-4s from the lumber store, cut to size and laid out in random patterns (stagger the seams), will give you the same effect. And it won't break the budget.

2. White, white, and more white walls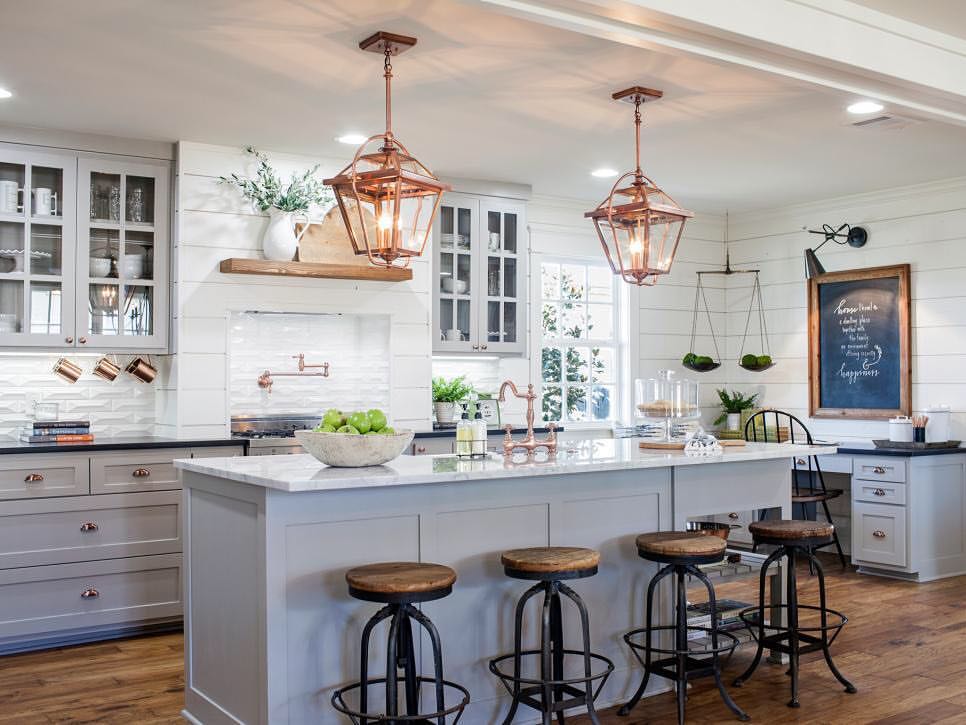 Bold or eclectic color trends come and go, but white will always look crisp, clean, and modern. Bright and airy white rooms are Gaines' signature look. And though the walls are always neutral, she usually pulls in accent colors in the form of accessories and furniture that can be easily changed out from season to season. A white backdrop offers a clean canvas to display your treasures, and it never goes out of style.
It's important to note not all white paint is created equally, and grabbing that stark builder-grade white off the shelf won't achieve the gorgeous Fixer Upper effect you're going for. Look for whites with blue or yellow undertones, or you could even select a few options from Gaines' premier interior paint line.

3. Less is more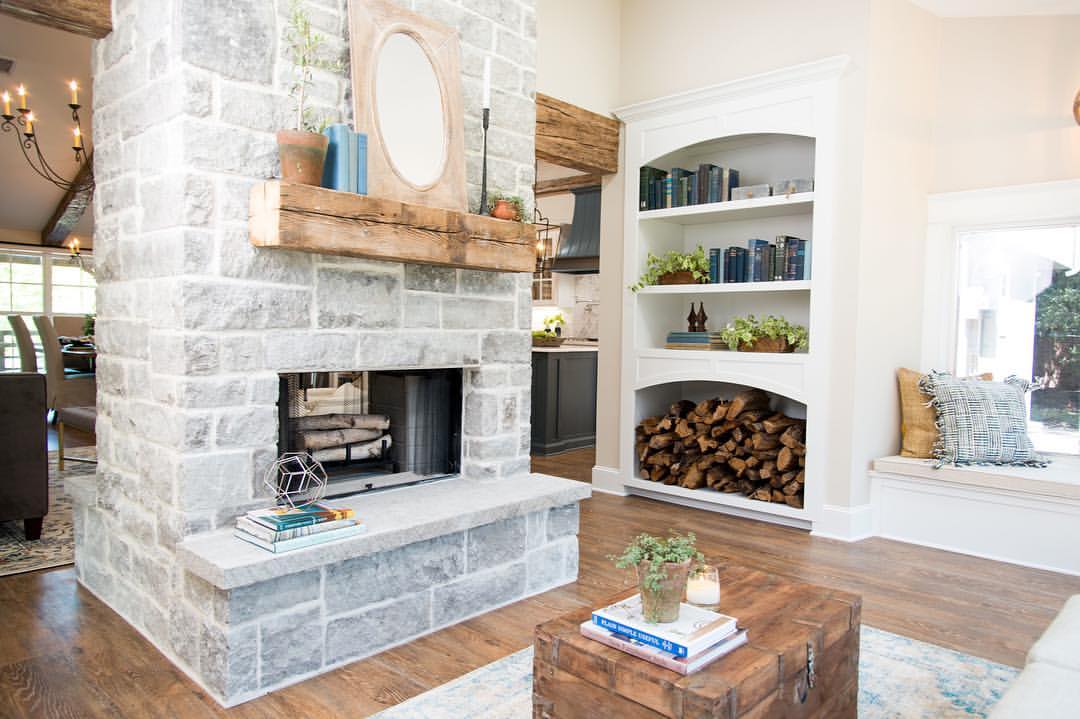 Although it's unclear whether Gaines is a student of Marie Kondo, one thing that stands out about her remodeling projects is they're not overrun with clutter. In decorating your own space, keep knickknacks to a minimum.
Make sure everything has a cohesive look, but don't match too much. The goal is for each trinket to look (or be) meaningful. The more you follow a minimalist look when it comes to decorating, the more impact each item will have — and the less you'll have to spend on accessorizing.

4. Embrace the farmhouse look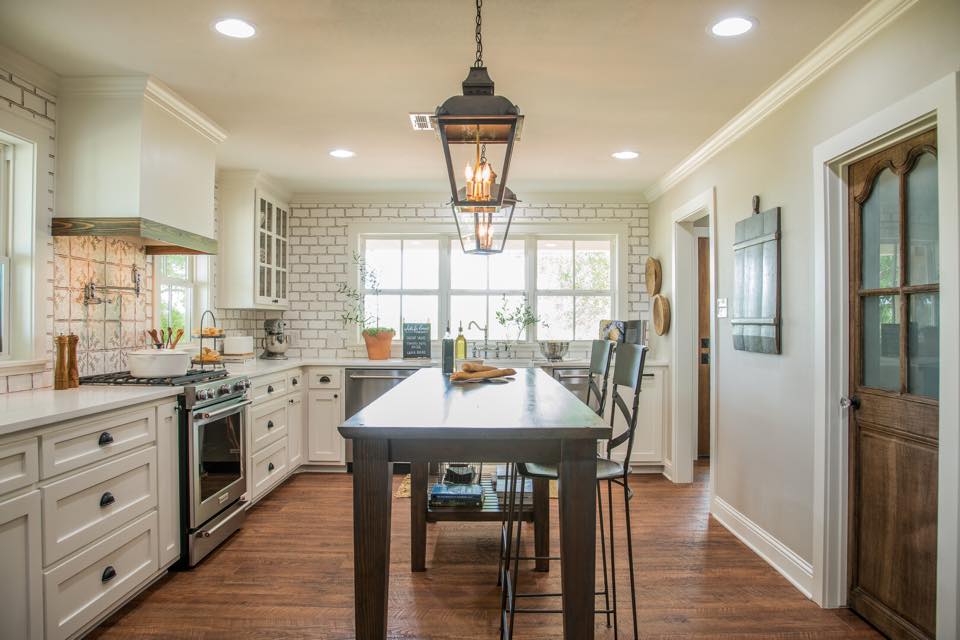 Gaines lovingly refers to her own home as "the farm" and even has a menagerie of animals for authenticity. You certainly don't need to go out and buy livestock, but you can incorporate elements of farmhouse living no matter how urban your dwelling is. Wood crates, vintage or vintage-inspired decorative signs, mason jars, and wire baskets are all simple ways you can mimic the farmhouse aesthetic in your space.

5. Choose clean lines over fussy furniture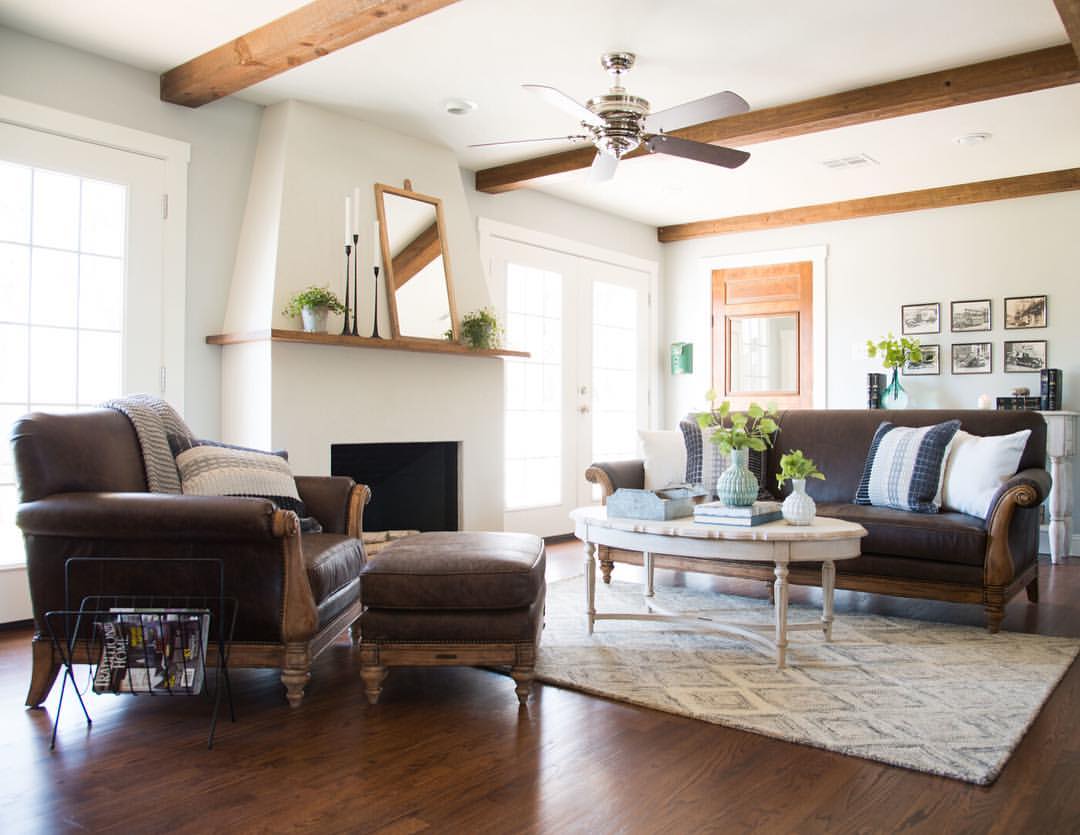 While Gaines' decorating style skews farmhouse, the furniture she chooses often has classic features and modern styling. Look for simple, sleek pieces that can fit into a variety of spaces. Your furniture should fade into the space, not stand out. Classic leather couches are a good bet here. They're easy to keep clean and will last for years.

6. Embrace natural fibers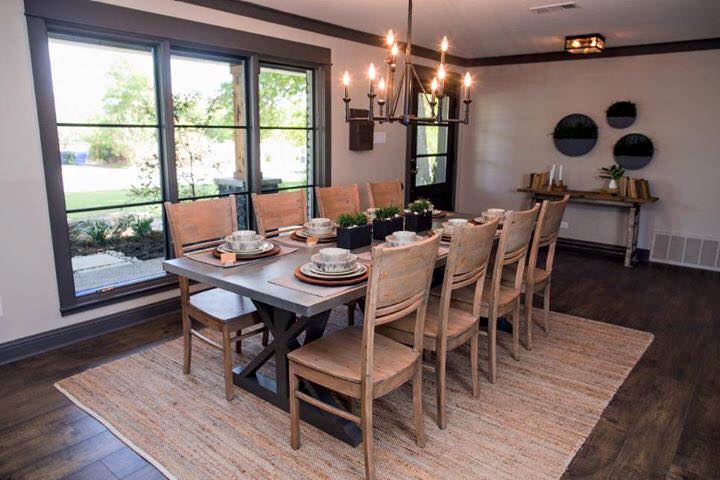 Now is not the time for a neon green geometric print area rug — at least, not if you're channeling Gaines. She uses more natural items, such as jute rugs, leather chairs, and raw wood. Layering natural fabrics is a surefire way to make your space super cozy without even trying. Bring the outdoors in, and be sure to incorporate plenty of living plants to make your space even more alive.

7. Lighting matters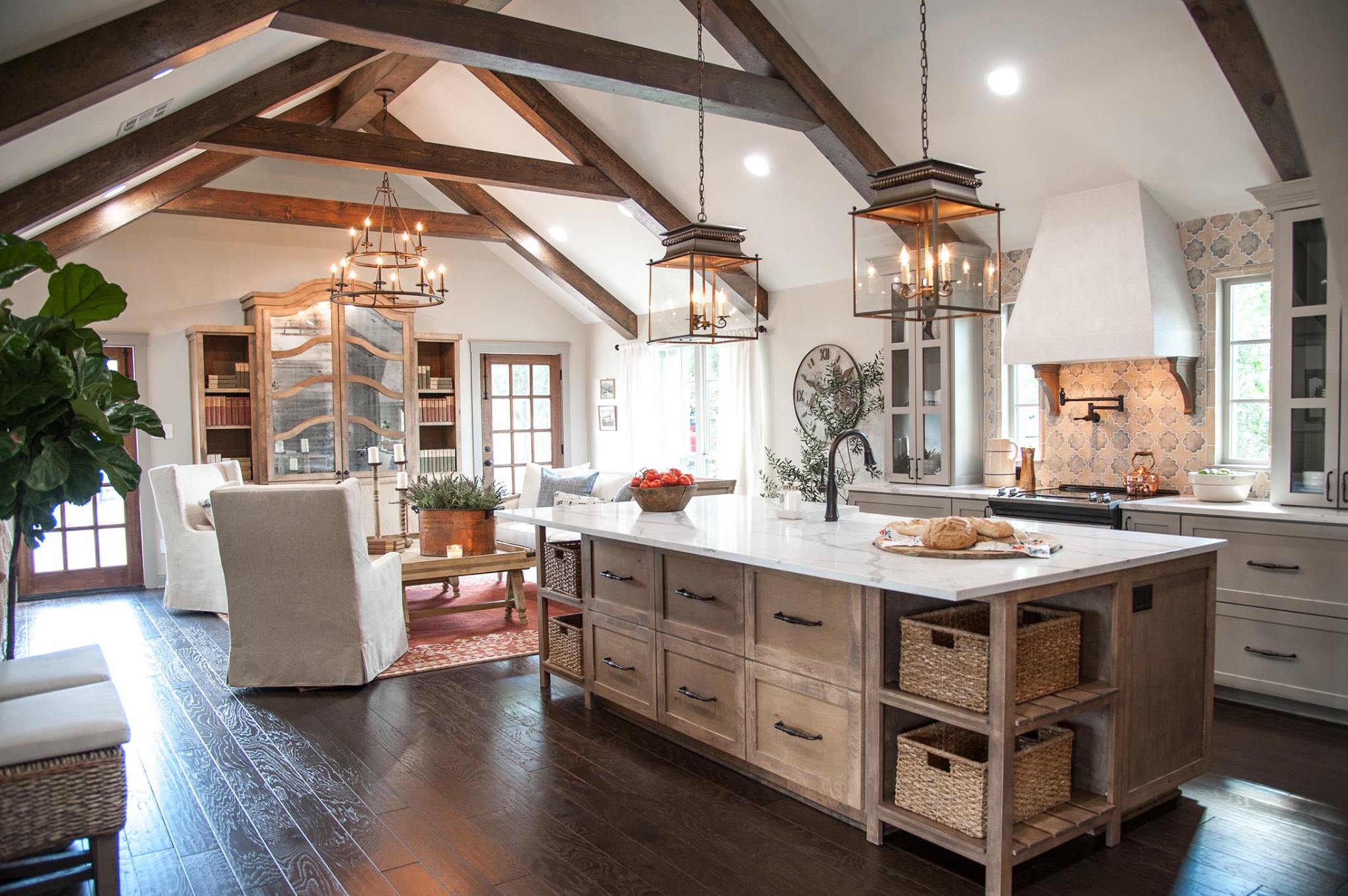 One thing every space Gaines curates has in common is it's awash in light. Even if you don't have floor-to-ceiling windows in every room, creating the illusion of light is as easy as adding some overhead lighting, floor lamps, and table lamps. Bright, open spaces are so much cheerier and welcoming.
Have a little wiggle room in your budget? Consider adding windows or replacing the ones you have with bigger options. These seemingly small upgrades go a long way to making your space lighter and brighter.

8. Knock down walls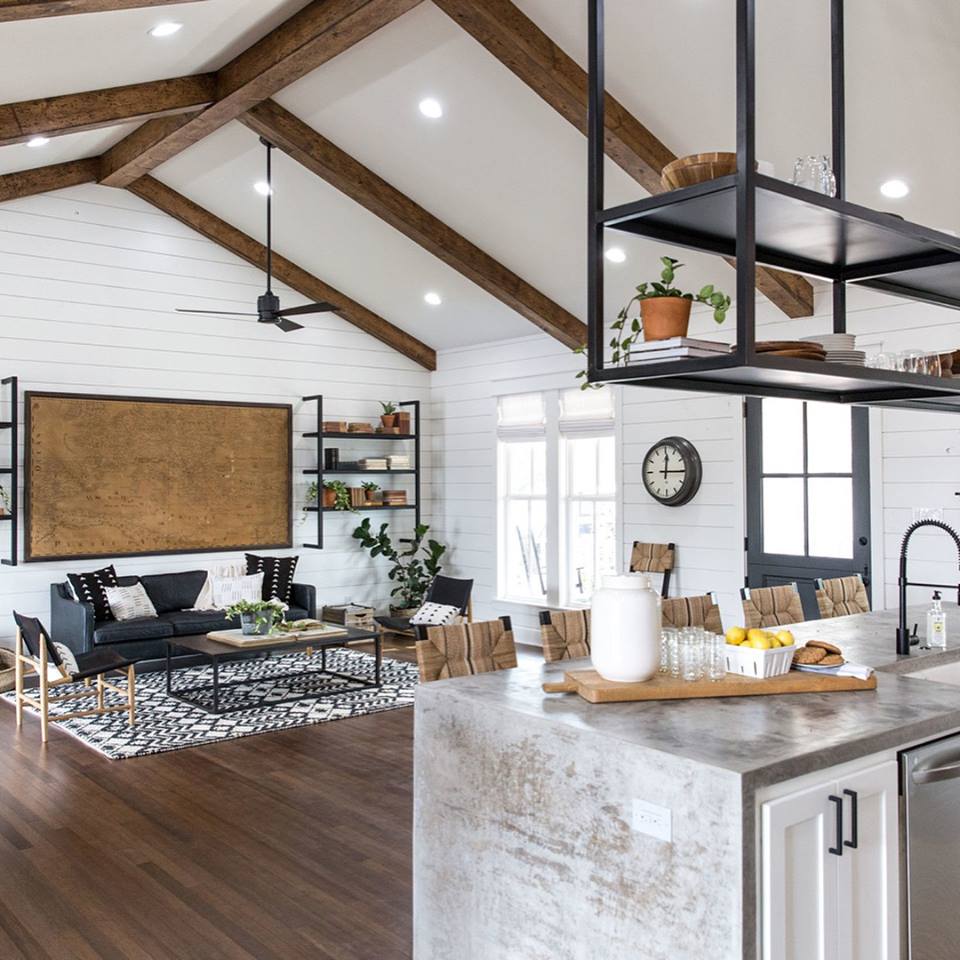 Just try to find one episode where Gaines doesn't knock down a wall and open up a space. One of the major features of her plan is usually to marry the living room with the kitchen — the heart of the home. By taking down unnecessary room dividers, Gaines creates flow and invites a natural gathering and conversation area, which is great for everything from everyday family life to parties and gatherings.

9. Don't neglect curb appeal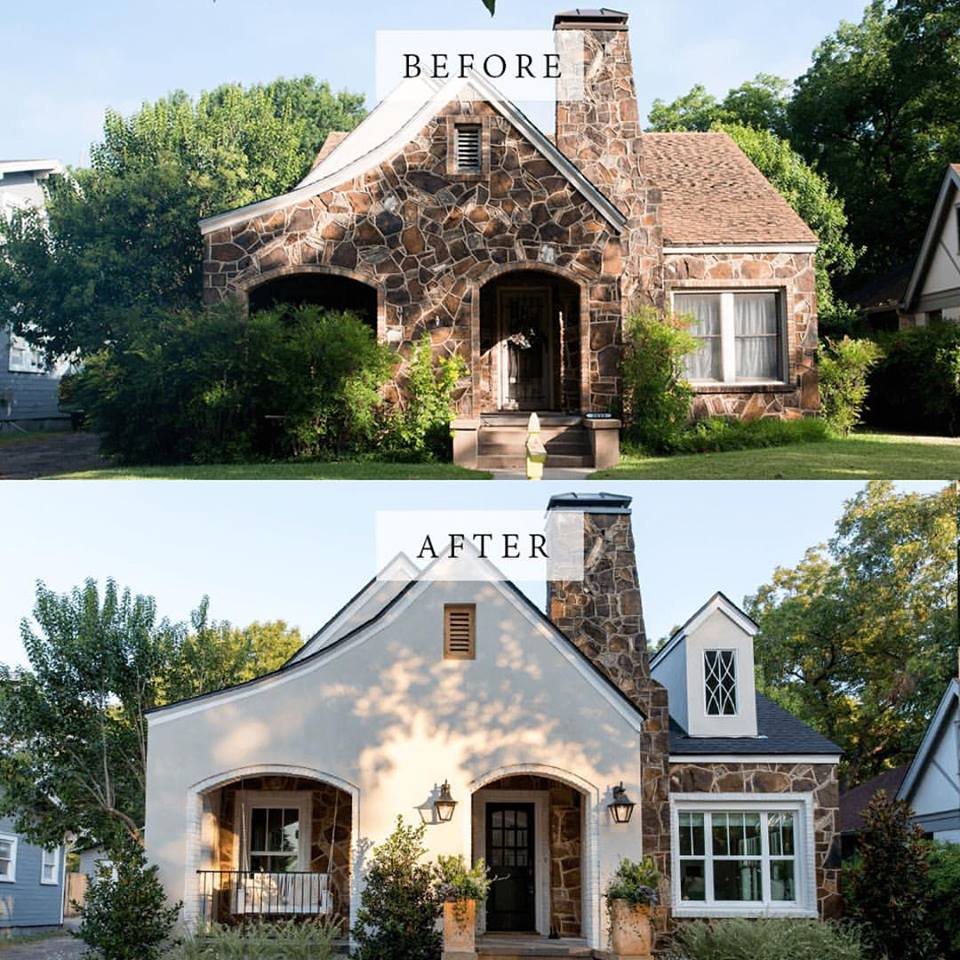 That home reveal moment wouldn't be half as satisfying without the attention Gaines pays to each home's exterior. No matter what the couple's budget, Gaines always works some kind of exterior upgrade into her design plan. Her improvements include adding porches; upgrading the front door; planting shrubbery; adding accents, such as window boxes and shutters; and painting the entire exterior. There's always some huge change to make the outside look just as good as the inside.

10. Succumb to succulents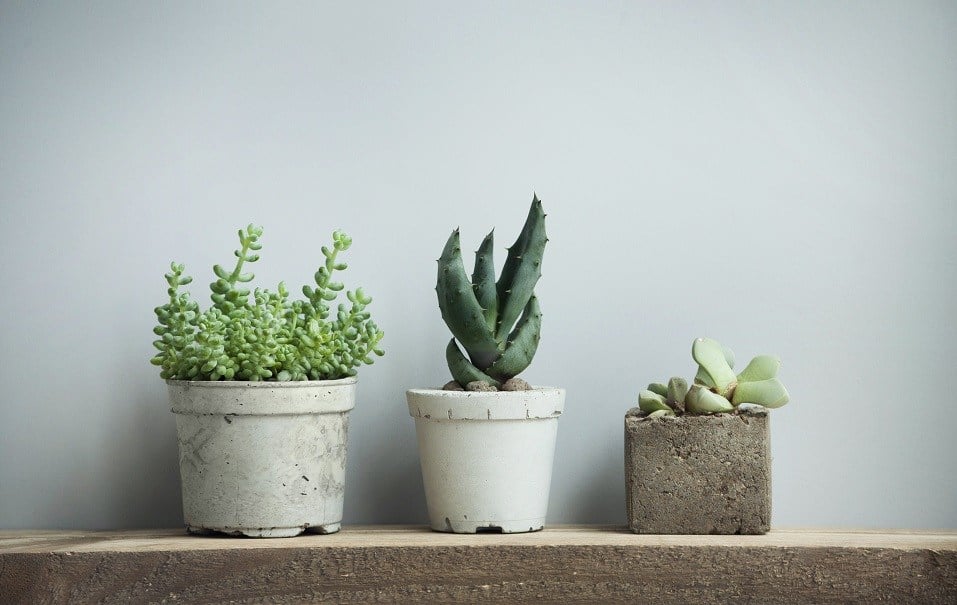 These dainty, trendy little plants have a few things going for them. First, they fit into a variety of decor styles. Next, they're low-maintenance, which is great for beginners who want some greenery in their lives but are worried about killing fussier plant varieties, such as orchids. Scatter your new succulents around in every room. These little plants fit just about anywhere.

11. Keep it real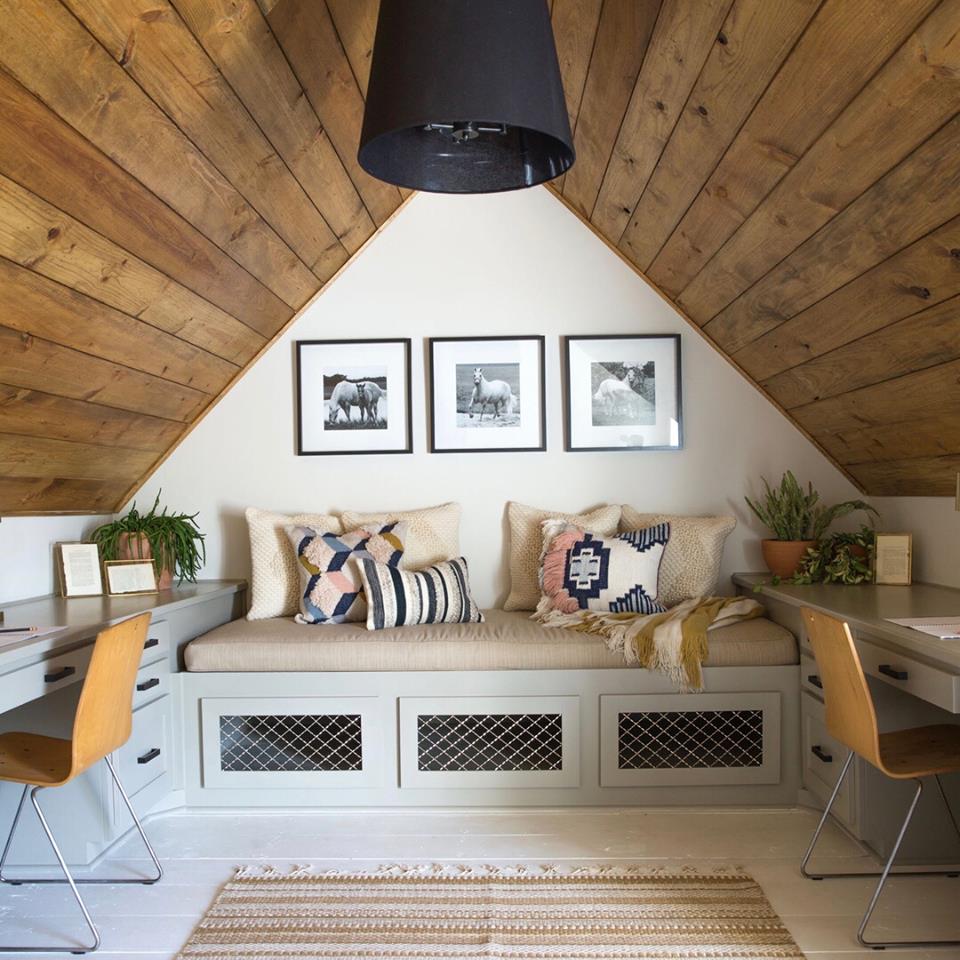 Gaines' designs are beautiful, no doubt, but they're also practical. These two don't need to be mutually exclusive. While her rooms look good, they can also function for real families. By designing based on how families really live but still making everything look beautiful, Chip and Joanna have created a loyal following of devotees who want their rooms to look good and still feel like home.

12. Add some open shelving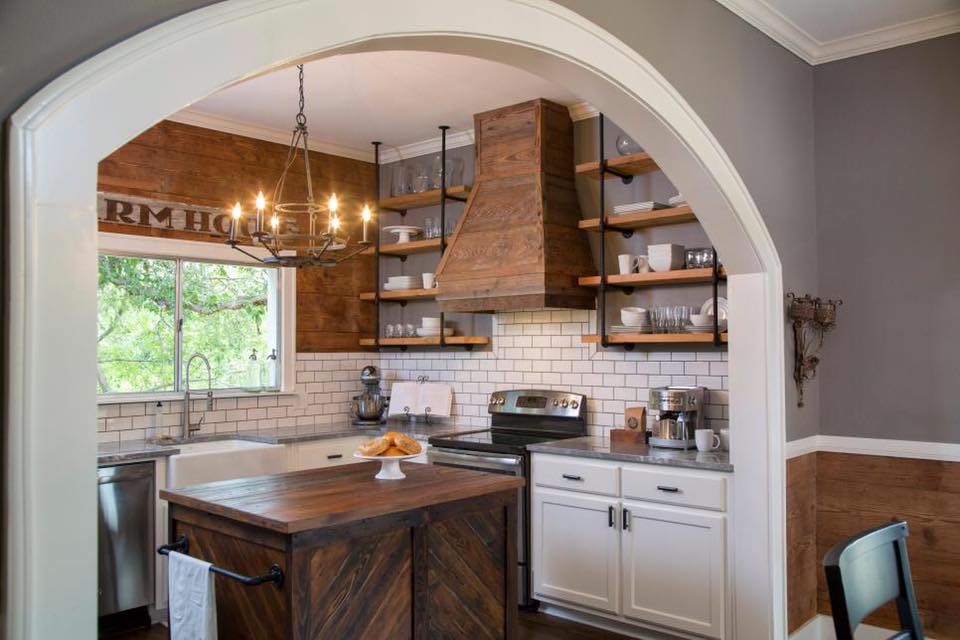 Take a look through most of Gaines' kitchens, and you'll notice a common theme: open shelving. Consider replacing some of your cabinets with solid wood shelves and displaying your most beautiful dishes as part of your kitchen decor. It makes accessing dishware easier and forces you to stay organized, too. You'll be a lot less likely to keep unnecessary items and let the clutter take over if the whole world can see it.

13. Upcycle instead of buying new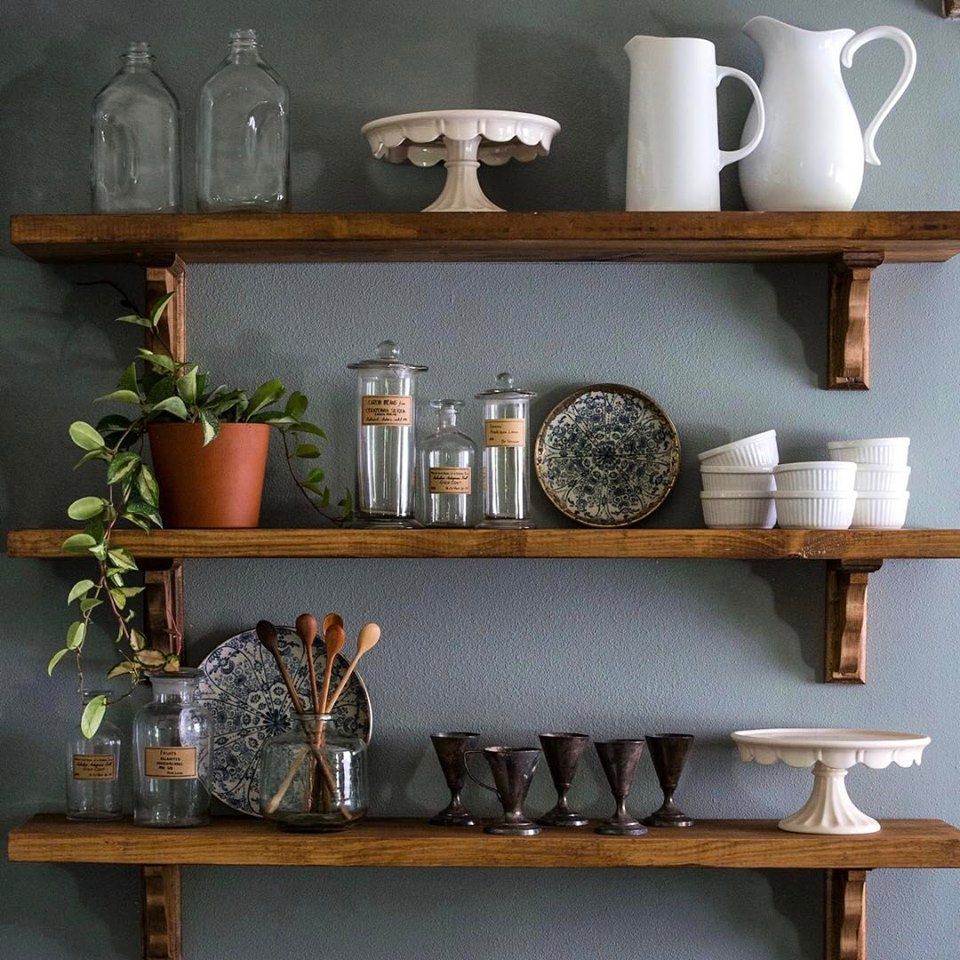 Most episodes include at least one trip to an antique store because Gaines is a big fan of bringing new life to an old find. Whether you scour yard sales in search of the perfect buffet to refinish or you simply repaint and repurpose a piece you already own, upcycling furniture and accessories is a great way to save money and add character to your project. It's also less wasteful and helps to keep old furniture from getting tossed in the trash.

14. Maintain your personality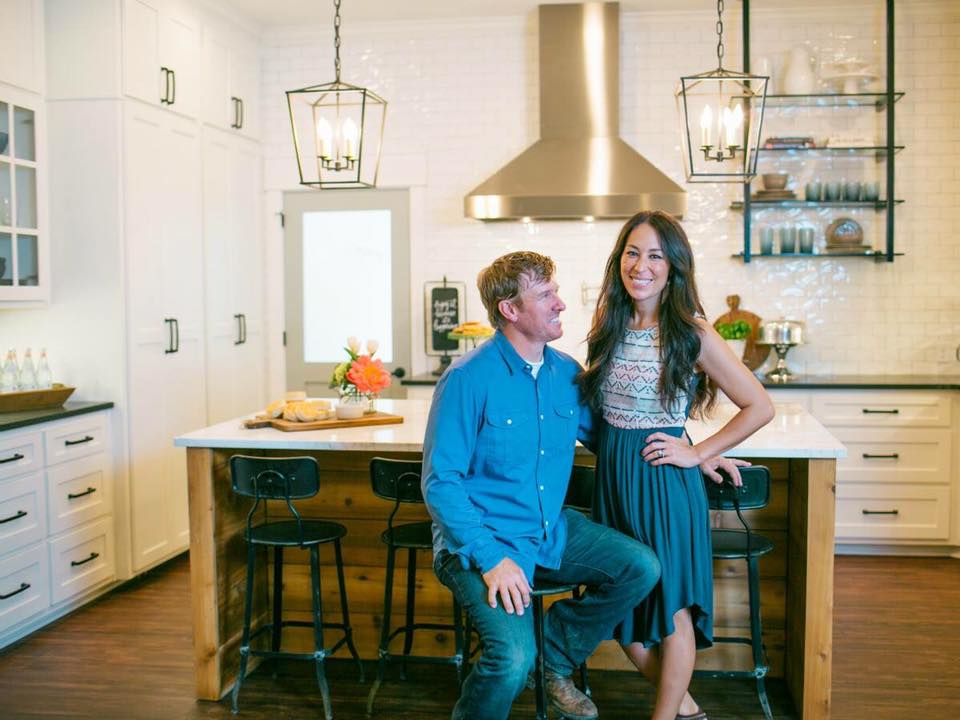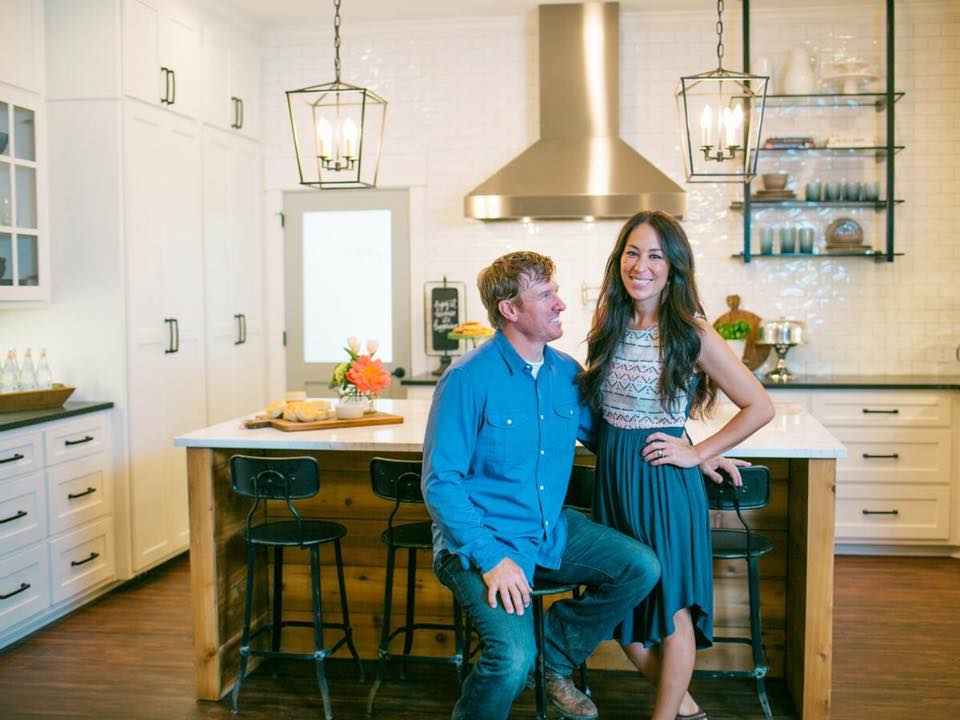 If you absolutely love bees and have been collecting bee trinkets for 15 years, that doesn't mean you have to get rid of all your treasures. Choose your strongest one or two pieces and incorporate them into your new decor. You'll be surprised how much those stand out compared to displaying your whole 300-piece collection. You don't need to sacrifice who you are, but editing is key.

15. Say it right with word art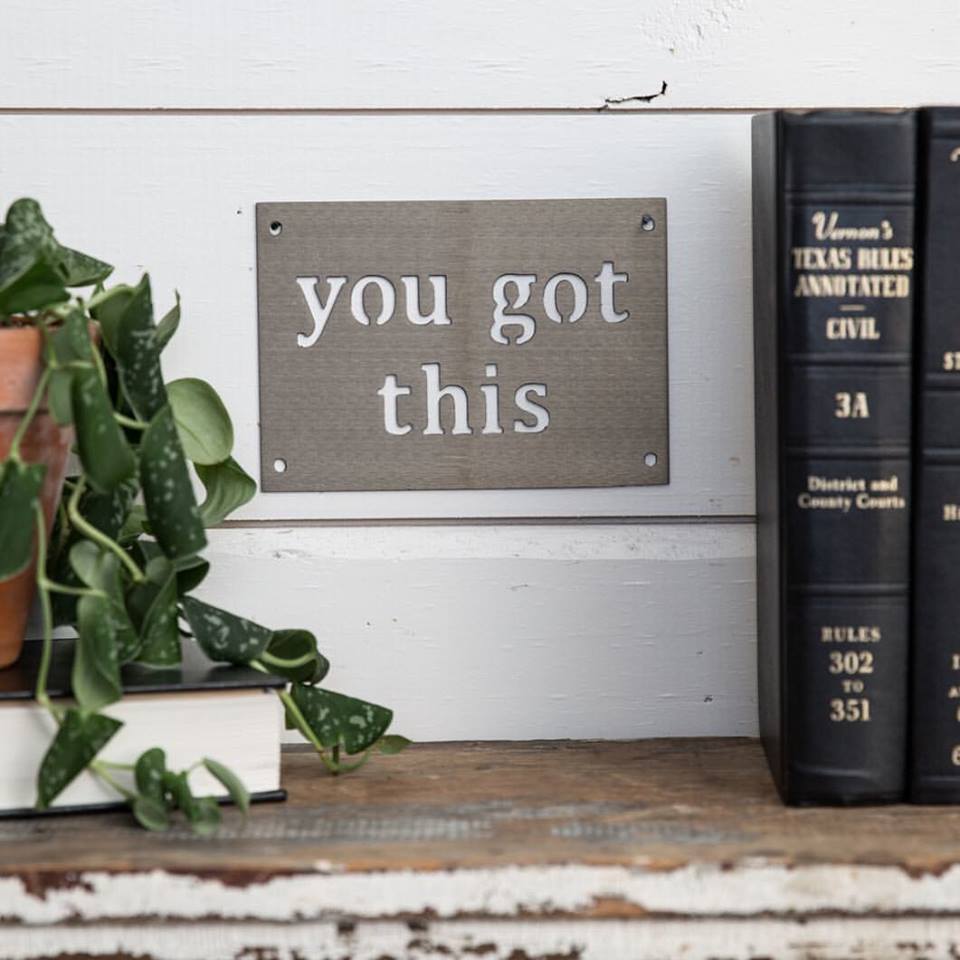 Inspirational or funny — it doesn't matter, as long as your mantra is displayed loudly and proudly to help start your day off with a smile. Gaines is notorious for finding the perfect message to add personality to a space. Just a word of caution: Less is more applies here, too. Don't fill every room with word art, or people will get confused. Focus on the one message that best fits your family.

16. Buy new to look old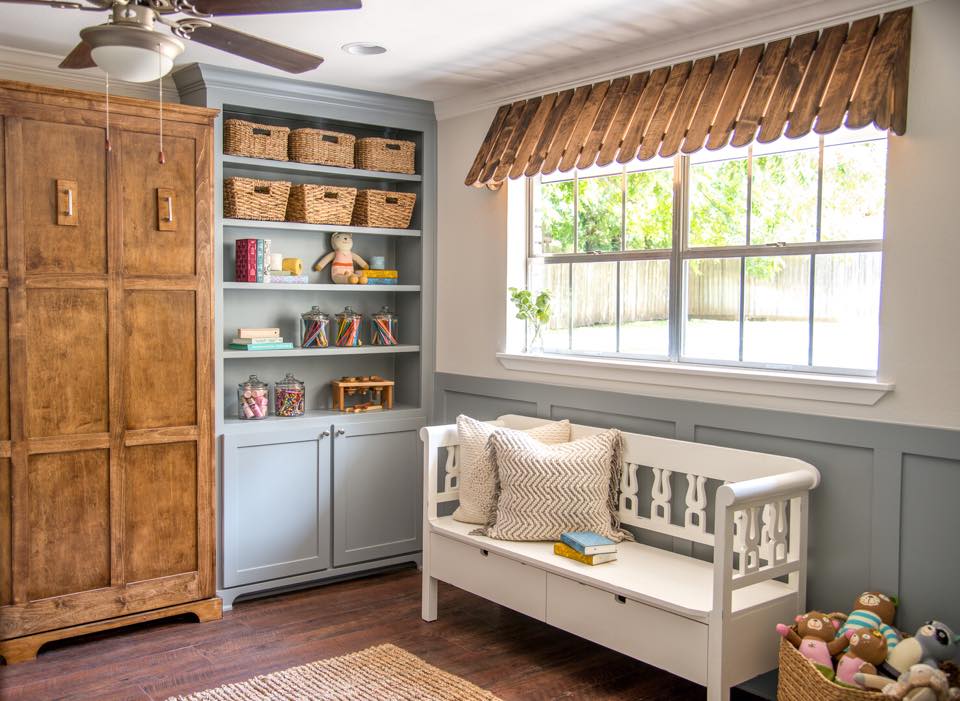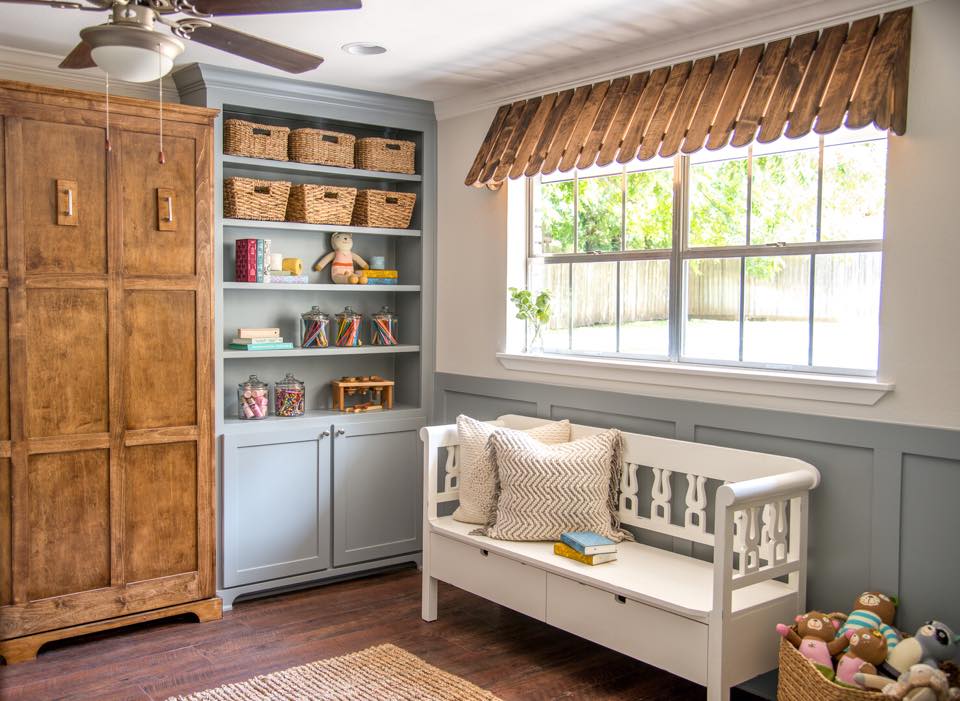 Distressed furniture can be authentic, or it can be purchased brand new to look old. A piece that's distressed is practical because it's not perfect, and it can be used without fear of ruining it. Luckily, this style is prevalent now, so you can easily find pre-distressed tables, bookshelves, and dressers. Or you can easily distress it yourself using special paint and a simple tutorial.

17. Hang a chandelier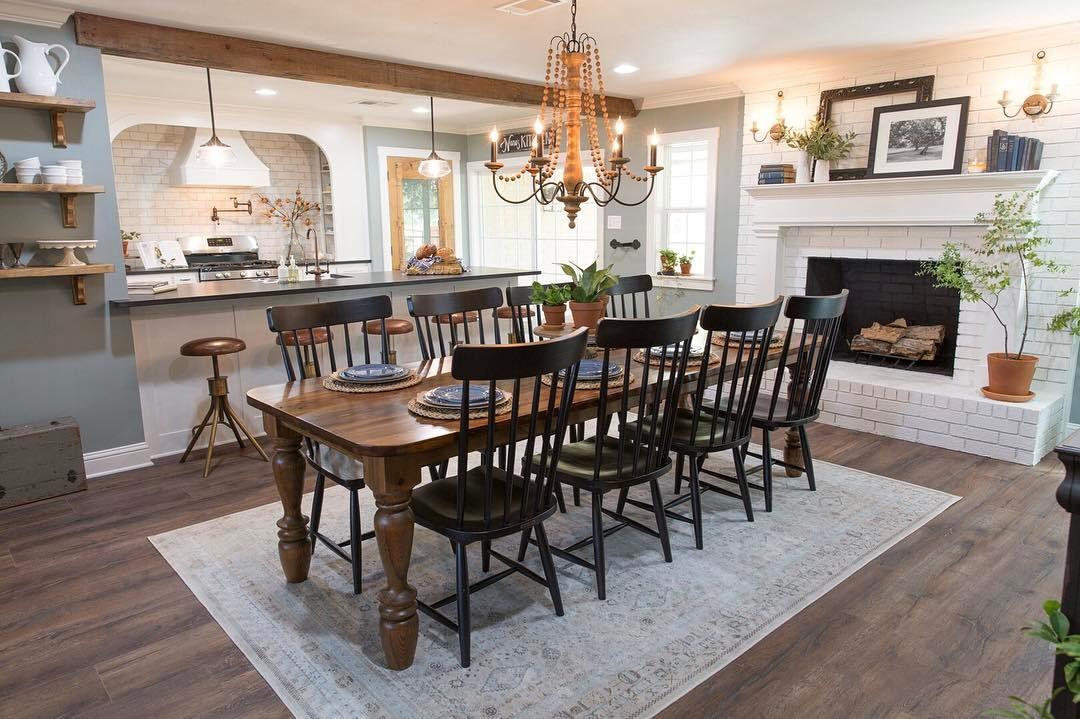 Here's a little-known fact: Chandeliers don't have to be relegated to the dining room or eating area. Pretty up your bedroom with a great vintage chandelier above the bed, or even put one in the bathroom or hallway. There are no rules about chandelier placement, and you'll feel about 50% fancier every time you see it.
Gaines would recommend that you upcycle a vintage chandelier with a little paint and elbow grease. Go bold with color, or keep it classic with white to match the walls and ceiling for a more subtle vibe.

18. Install a mantel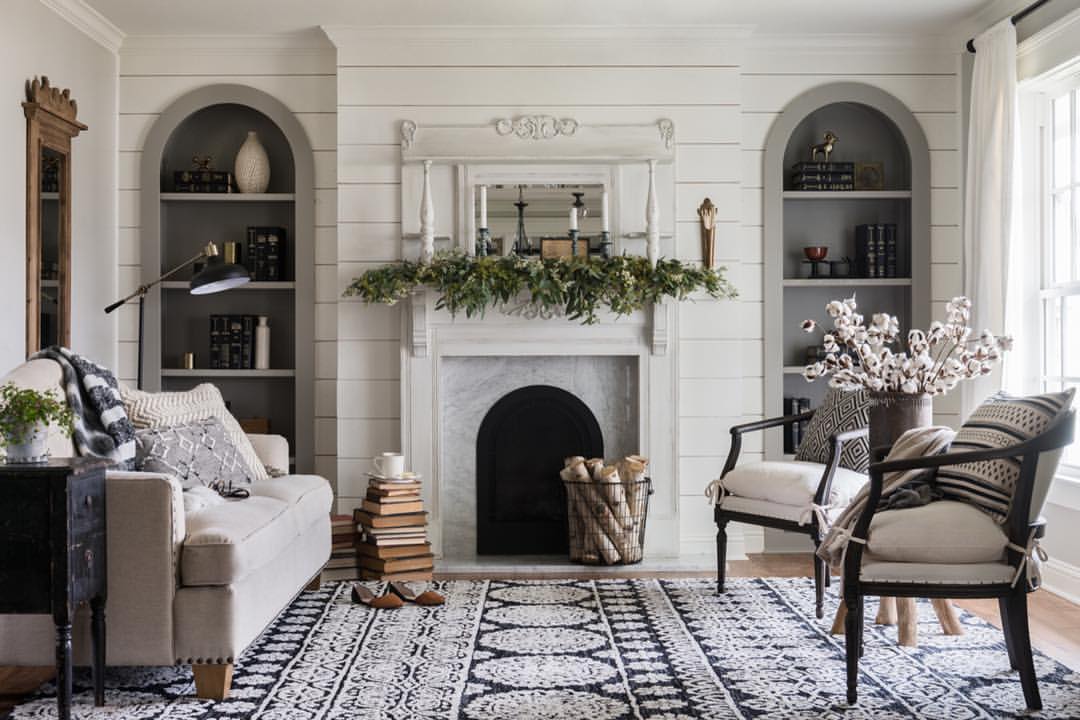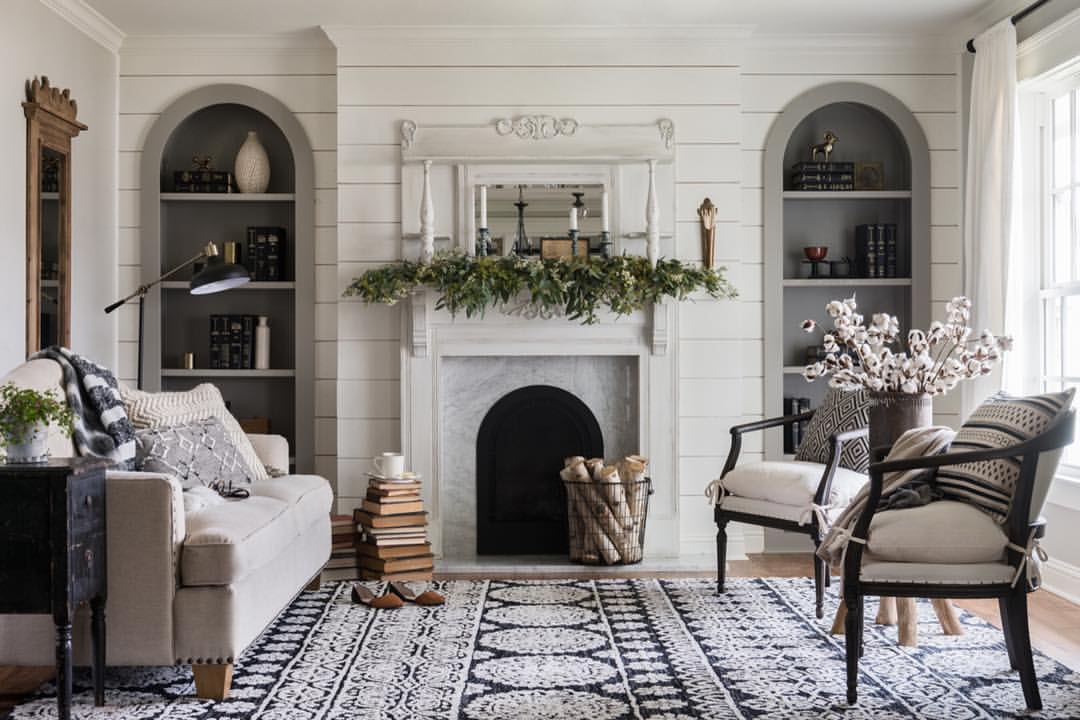 Every family room needs a focal point, and that doesn't always mean it should be the television. (In fact, the Gaines family doesn't own a TV.) When a room is lacking a real fireplace, Gaines hunts down a vintage mantel and installs it with or without working inner components. A mantel serves as a great place to stage some great accessories and is the perfect place to hang stockings and greenery for the holidays.

19. Keep time with big clocks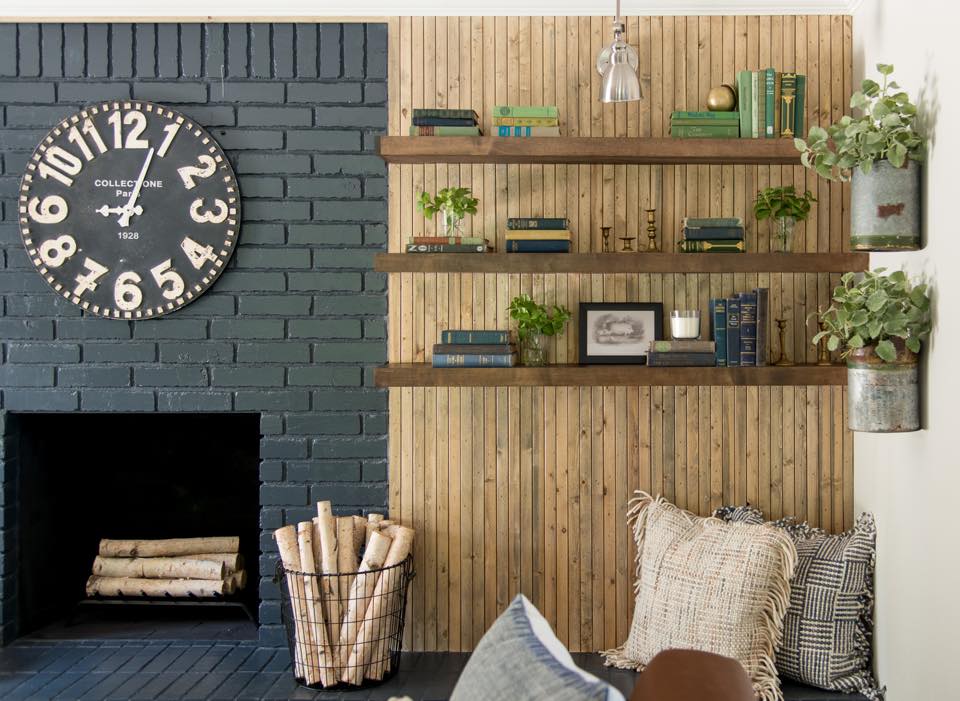 Practical and pretty, giant clocks are one of Gaines' looks for good reason. Giant clocks make a statement and help to anchor smaller art pieces. And they also — obviously — tell you what time it is.

20. Incorporate a barn door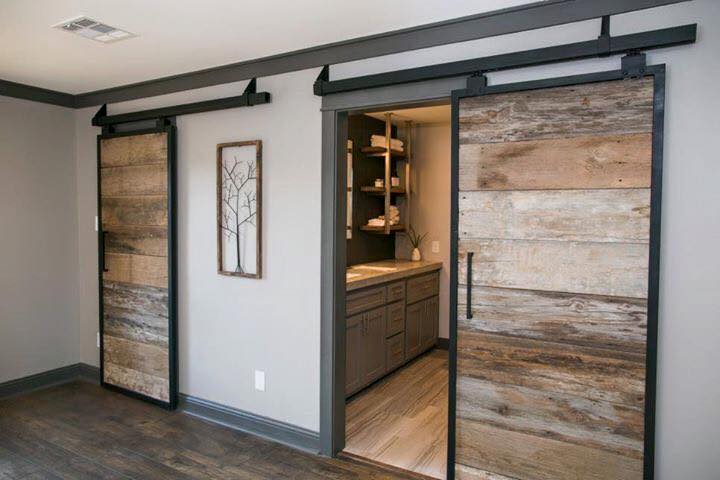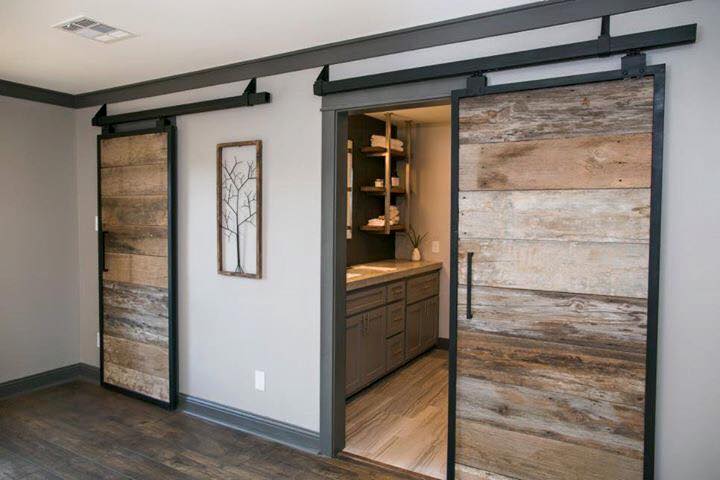 The barn door trend is in full swing thanks in part to Gaines' love of installing these in so many of her projects. Big, bold, and beautiful, these sliding doors are unique room dividers that bring a lot of character to your whole project. Consider adding one between your dining room and living room or even between the master bedroom and bathroom. A barn door is always a good decision.