These Are the Smartest Hacks That Will Save You Money on a Cruise Ship
Cruise ships can be a great way to get away for a few days without having to spend a ton of money on a hotel and airfare. However, it's easy to spend money left and right the moment you get on the ship. If you want to avoid spending money where it's unnecessary, you'll have to think outside the box. These easy tips and tricks will help you conserve those dollars while still getting the most out of your cruise.
Never pay for parking at the port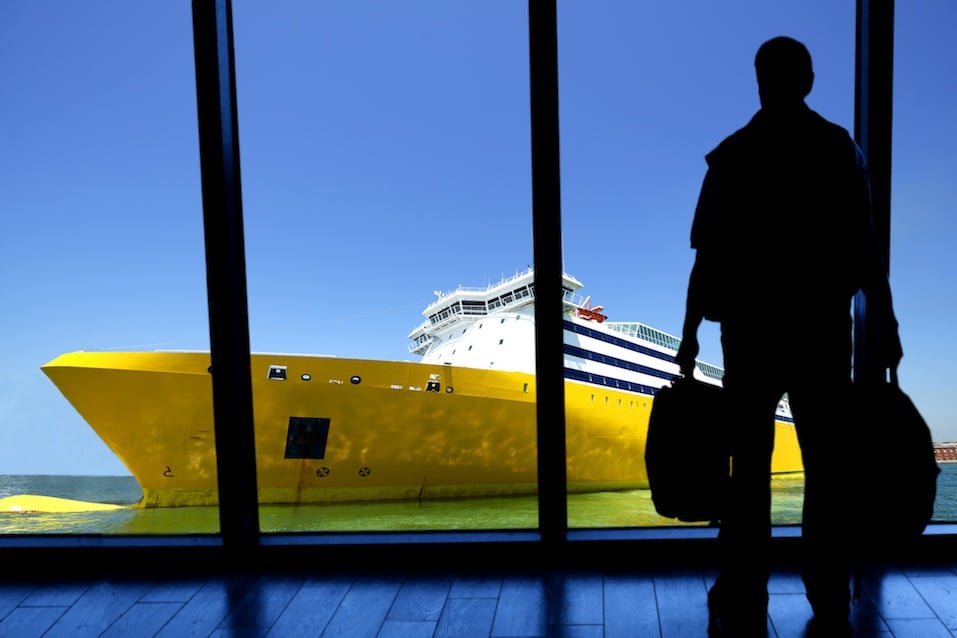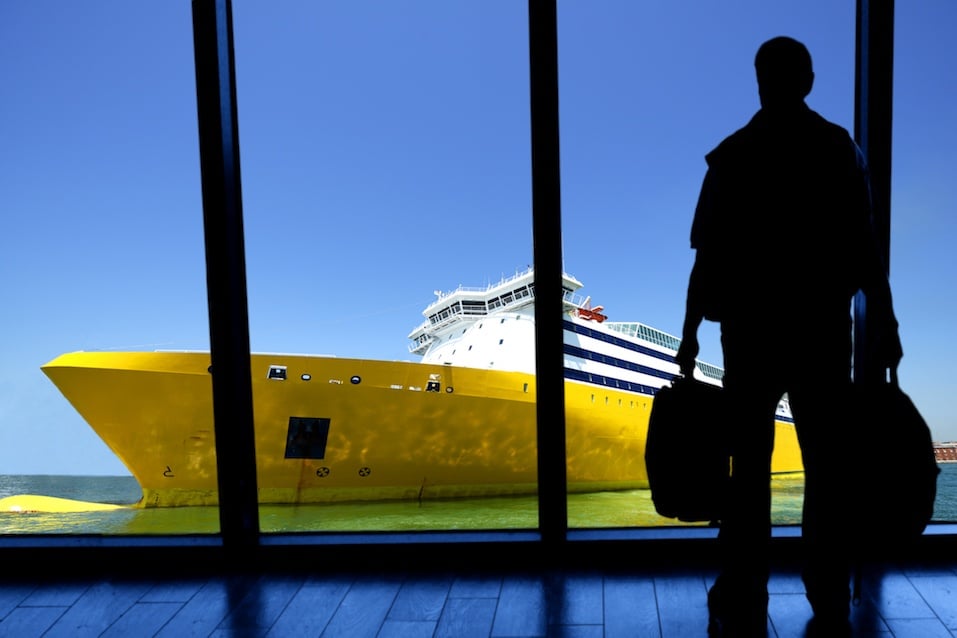 Paying to park at the port is your first money mistake. It's usually very overpriced, and there are almost always cheaper options nearby. Try parking at a nearby hotel or parking garage. You might have to walk your bags a bit further, but you'll probably save anywhere from $10 to $15 per night, which quickly makes up for an Uber cost each way.
Next: A little trick to use the casino to your advantage.
Use the casino to avoid ATM fees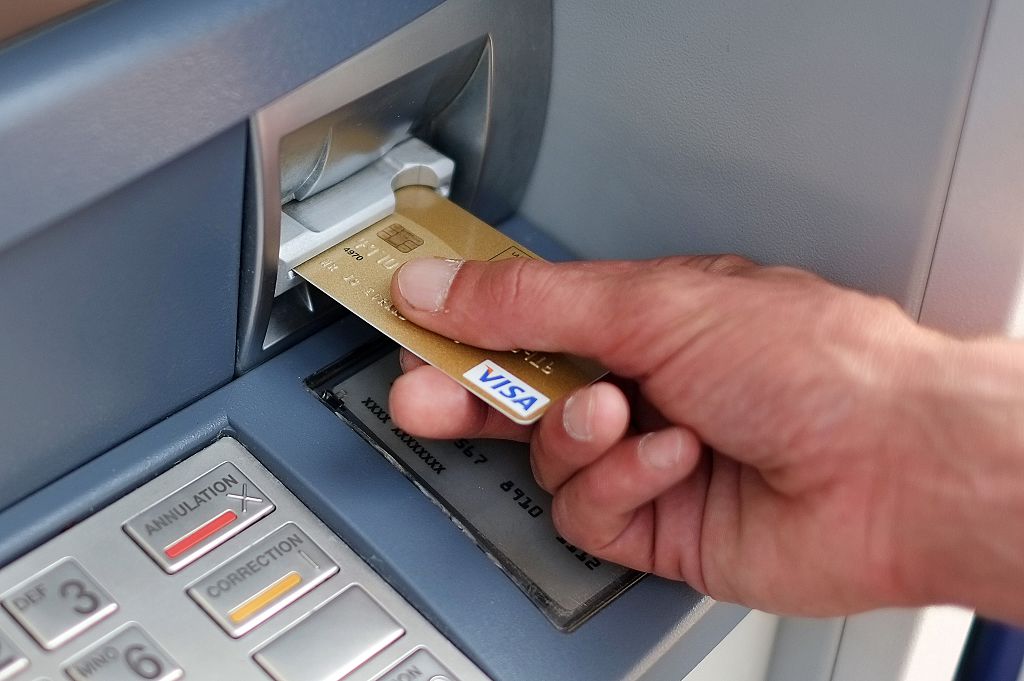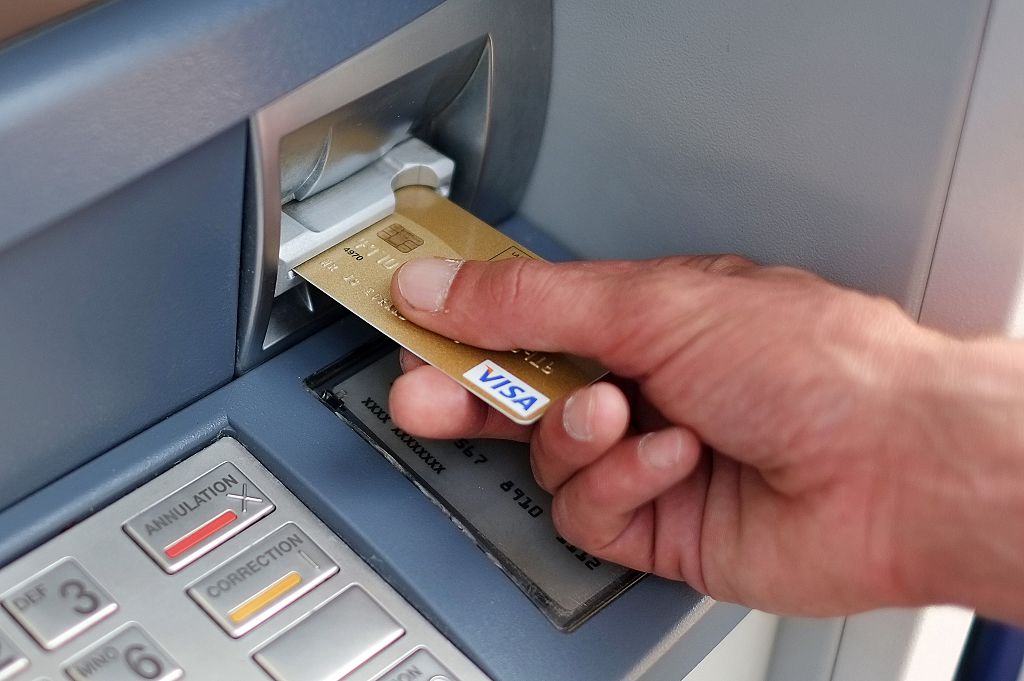 ATM fees can be hefty on cruise ships because the ship knows you have no other option. But instead of giving in to that $6 fee, cash out at the casino. It's simple: Most cruise ships allow you to gamble using your cabin card rather than hard cash. Load money onto your cabin card before heading to the casino. Then, insert your cabin card into a slot machine, and immediately cash out. This way, you get the cash you need without having to pay the cruise ship fee plus the bank fee.
Next: This luxury might be cheaper on port days.
The spa is less expensive on port days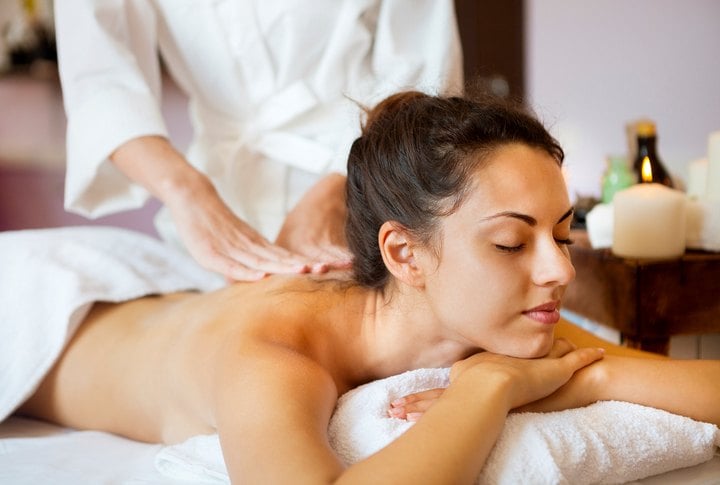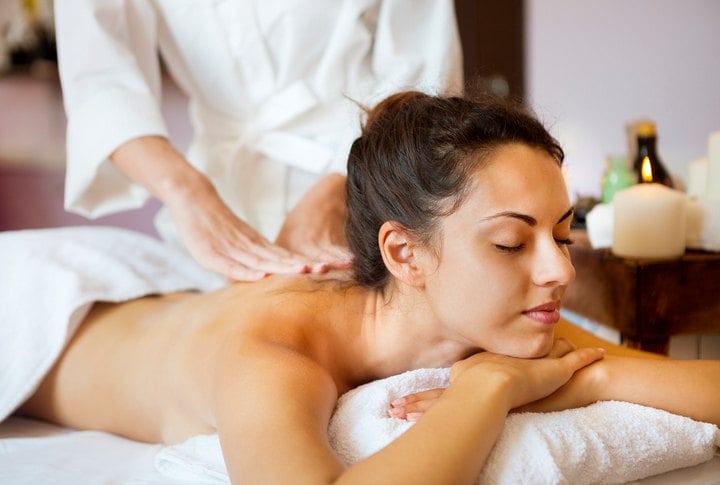 On any vacation, the spa always seems to be the most expensive feature. But on slow spa days, the spa is eager to offer specials to get clients in the door. When the ship is docked, most people leave and the spa is empty. This is when they're more likely to offer great discounts. If you're craving a spa day and don't mind missing an hour or two of exploration, head to the spa to save big on their usual prices.
Next: You might want to wait to use this until you dock.
Wait to use your cell phone until you dock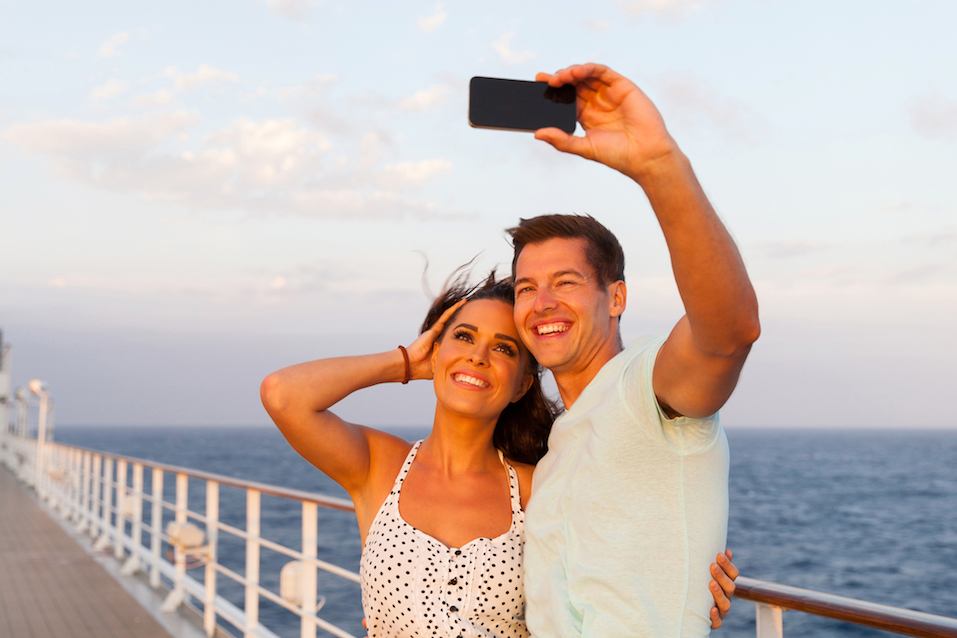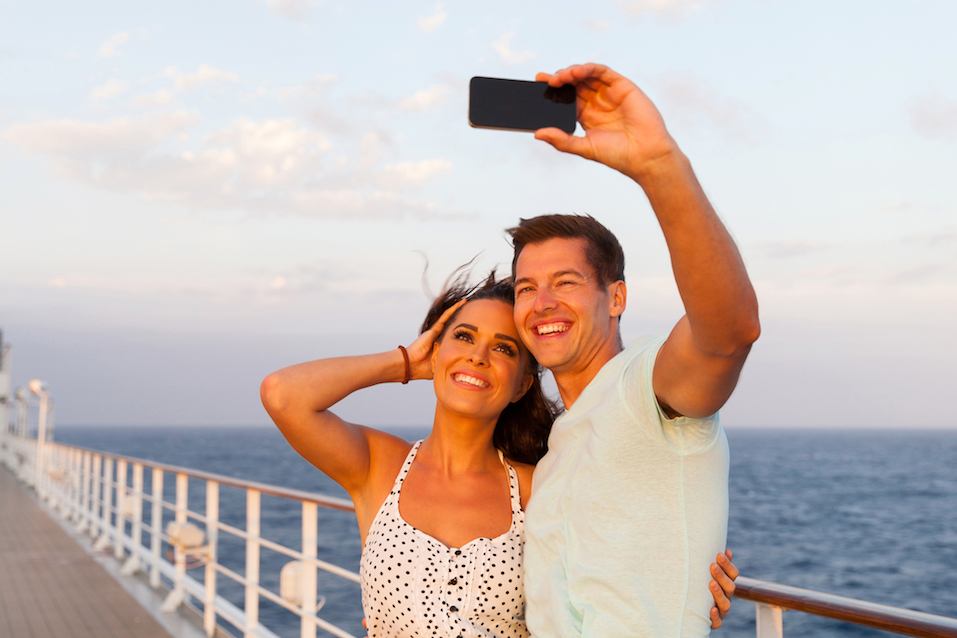 Wi-Fi can be insanely expensive on cruise ships. But in today's world, it's difficult to go an entire week without ever checking your email or social media accounts. Instead of caving and paying overpriced Wi-Fi fees, wait until the cruise ship docks. Today, most cafes (even on tropical islands) have free Wi-Fi. Grab a coffee and check those pesky emails while you soak in the island the weather.
Next: Don't be fooled by booking these the wrong way.
Don't be fooled by the excursions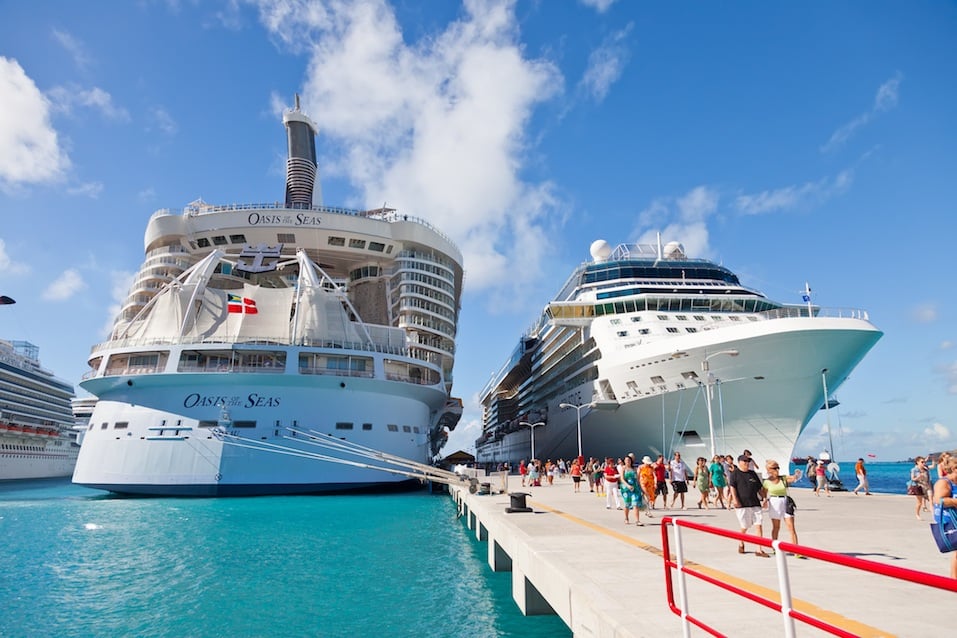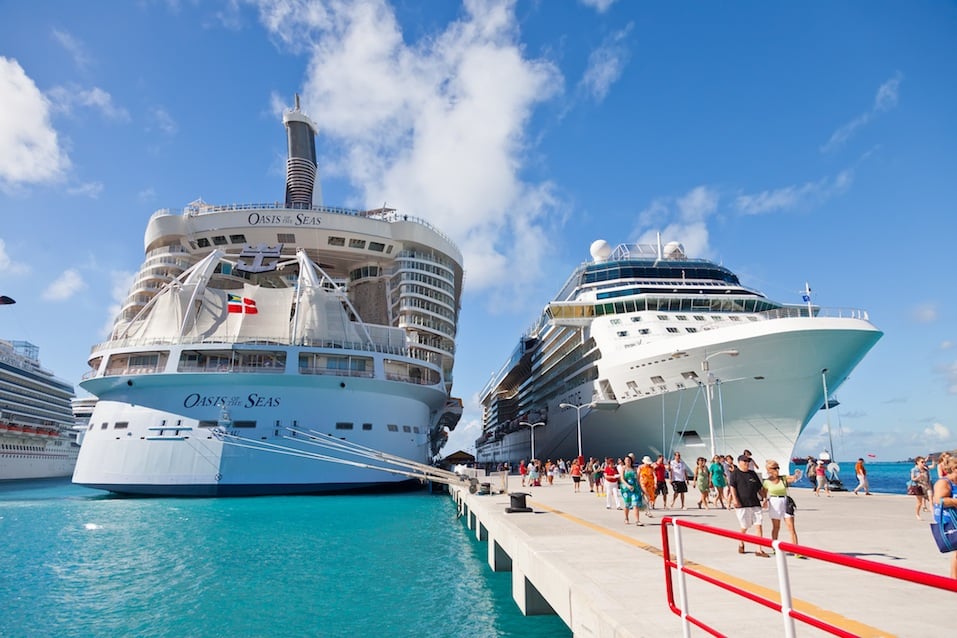 Some people like to book shore excursions through their own cruise line because they're more accommodating to cruise ship travelers than other excursions. But they also tend to be way more expensive, according to CruiseCritic.com. Most excursions that are not booked through your ship are still very accommodating to tourists, so don't be fooled by the perks of booking your cruise line's excursion — those minimal perks don't make up for the high costs.
Next: You don't always have to sneak these beverages on board.
BYO beverages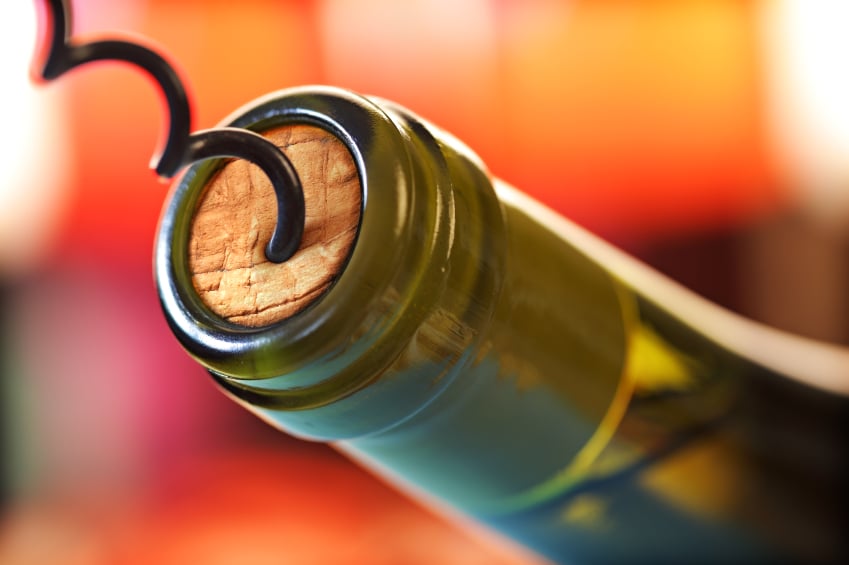 Most cruise ships don't allow you to bring alcohol on your trip. However, a lot will let you bring a bottle or two of champagne or wine, which most guests don't know. Plus, some cruise lines let you bring your own nonalcoholic beverages, like water and soda. (But check with your cruise line's policy.) Rather than spending upwards of $3 on a soda or much more on wine, bring your own. It could save you serious cash throughout the week.
Next: A simple and easy way to get cheaper drinks.
Ask for the 'drink of the day' in a regular glass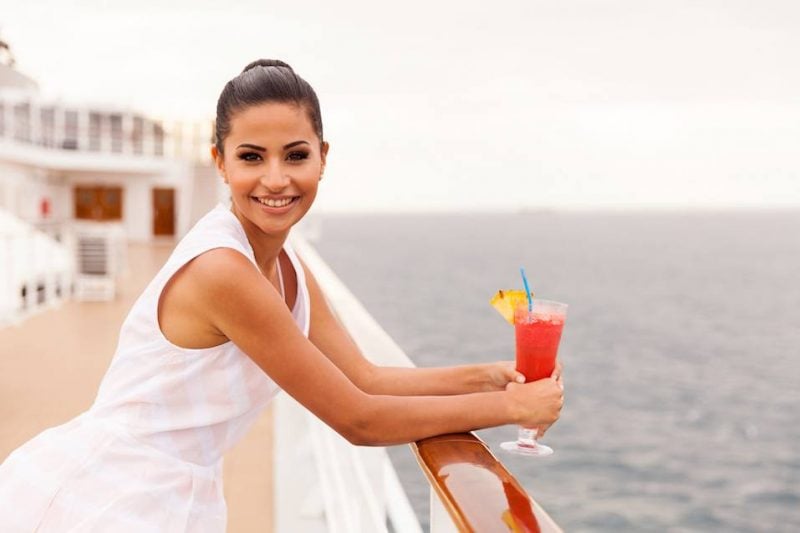 Most of the time, drinks that come in souvenir glasses cost extra. While you might want the drink, you don't always need the souvenir glass; it's typically just a plastic cup, anyway. But the good news is you can still get the drink — Cruise Critic suggests just asking for it in a regular glass. So instead of paying $14, you might only pay $11. You'll save some cash and still get to enjoy the same drink as everyone else.
Next: Don't leave the ship without doing this first. 
Stock up on to-go items at the buffet before you leave for shore excursions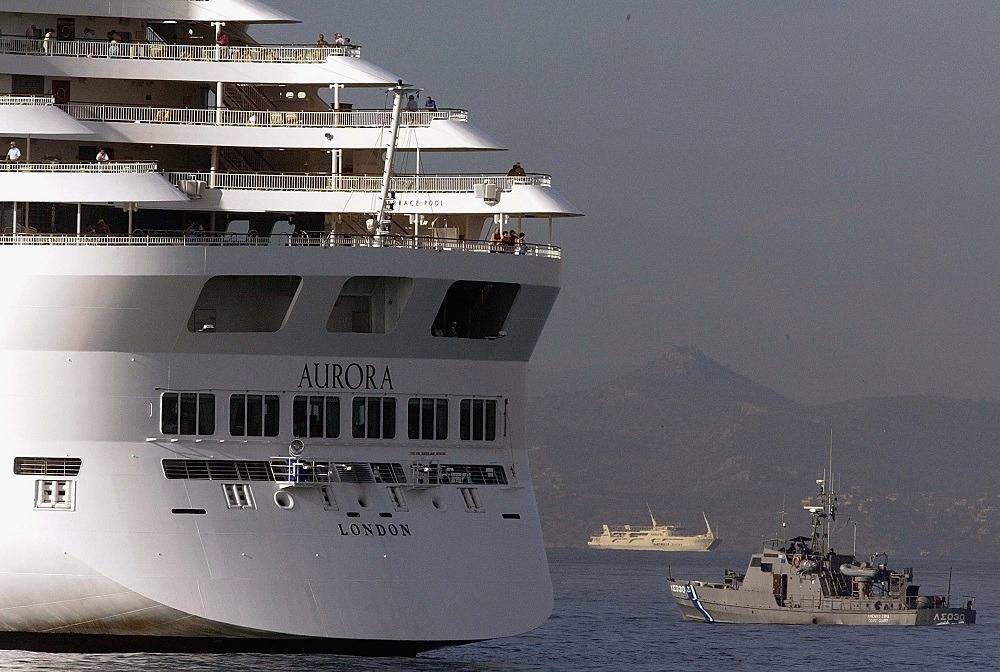 Another way to save money when the ship is docked? Stock up on items from the buffet to take with you. But oh, you were hoping to get some local grub, were you? Well, you can still do that. But it's always nice to have a back-up plan.
Even if you're on the hunt for the most authentic street food you can find, the reality is, any eatery located next to a cruise ship dock is going to be pricey, so be prepared with a stash of free food from the ship.
Next: Your server can help you save money by not wasting your drink.
Ask your server to cork your unfinished bottle of wine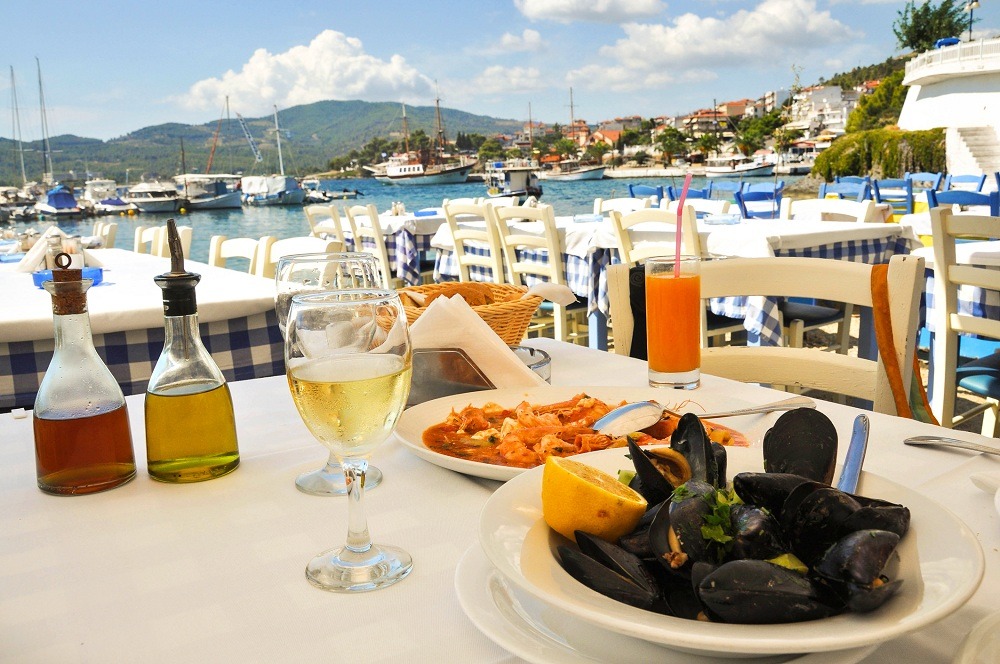 Buying a bottle of wine at dinner is definitely the move if your group likes their vino. But it can also be a money-stealing trap if you're not careful.
Avoid letting a single drop of wine go to waste by asking your server to cork the bottle and save it for the next night. After all, you're not going anywhere, and your wine shouldn't, either. Most cruise lines will keep half-full bottles in the back with the customer's name on it.
Next: How many pairs of underwear will you be needing? 
Do your own laundry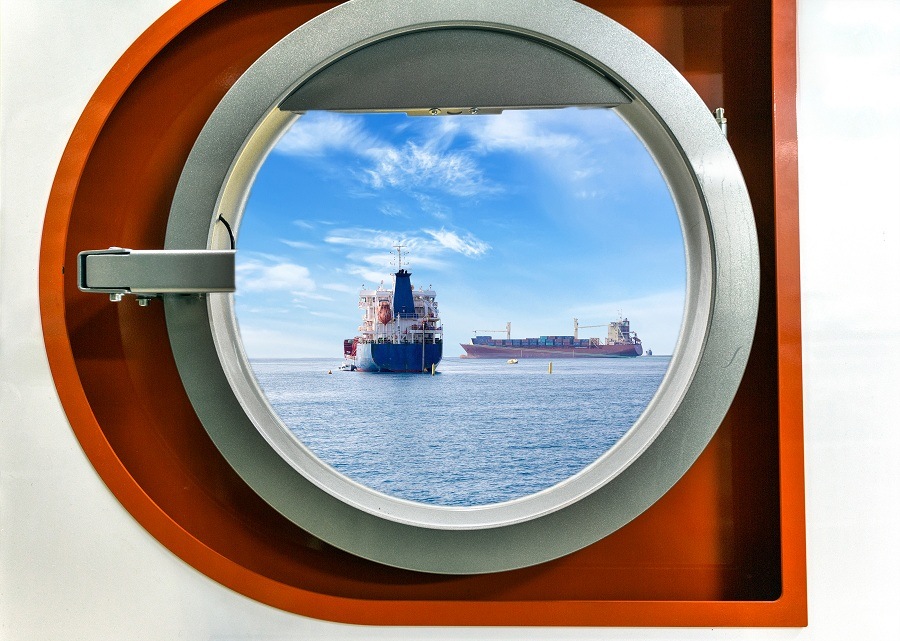 Anyone who's taken a cruise longer than a couple of days can attest to the laundry conundrum. Do I pack an enormous suitcase so I have an outfit for every day? Or do I pack light to avoid airline baggage fees? Well, there's one solution you may not have considered in the past.
Forget having your laundry done by crew members, because it'll definitely cost you. The other option is the onboard laundromat. Or, better yet, just pack your own mini bottle of detergent, and hand-wash your items in your cabin.
Next: Don't get too excited. 
Check before you tip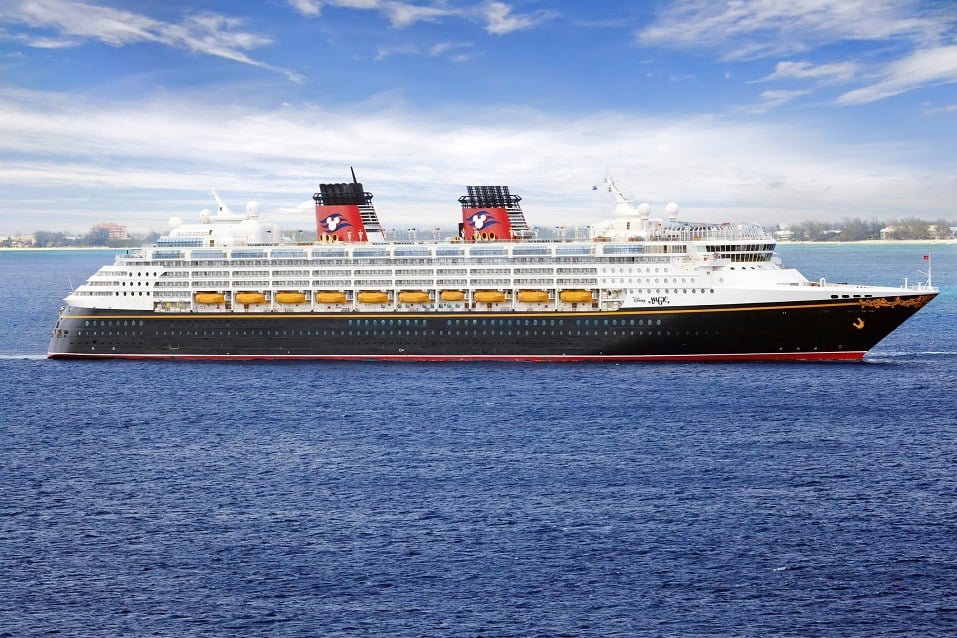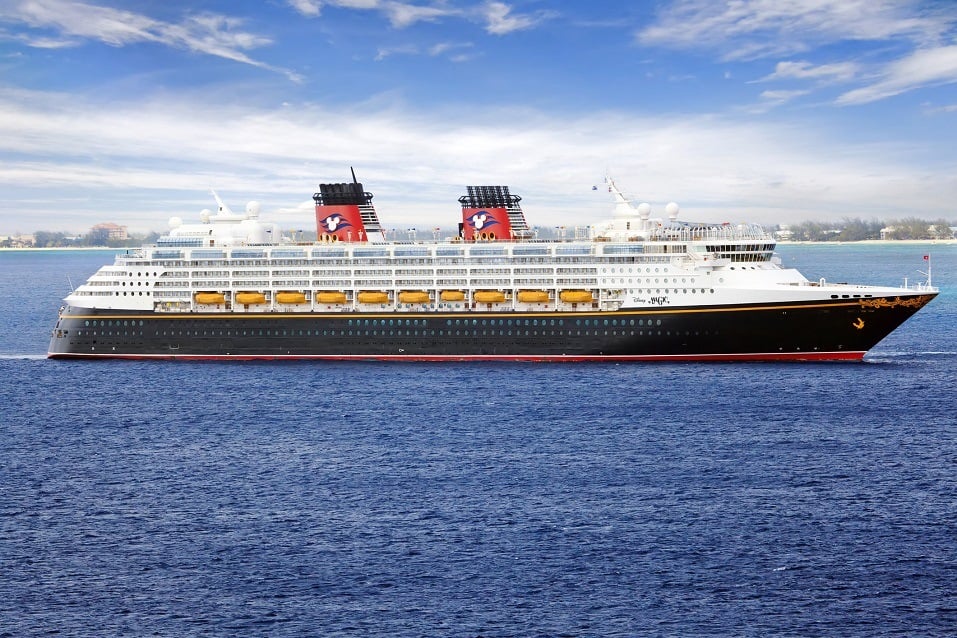 No, we're not suggesting you don't tip the crew. They work hard and deserve all the love they can get. What we are suggesting, though, is keeping a watchful eye on the situation. Rather than being overly generous from the get-go, check to see if gratuity is automatically included.
"These days, most cruise lines add to your cruise bill an auto-gratuity or service fee that covers your cabin steward and dining staff," Cruise Critic says. "Bar bills often have a 15 or 18 percent gratuity included, as do many spa and fitness charges."
Next: If you're a loyal cruiser, you may already know this secret. 
Book your next cruise before you leave the ship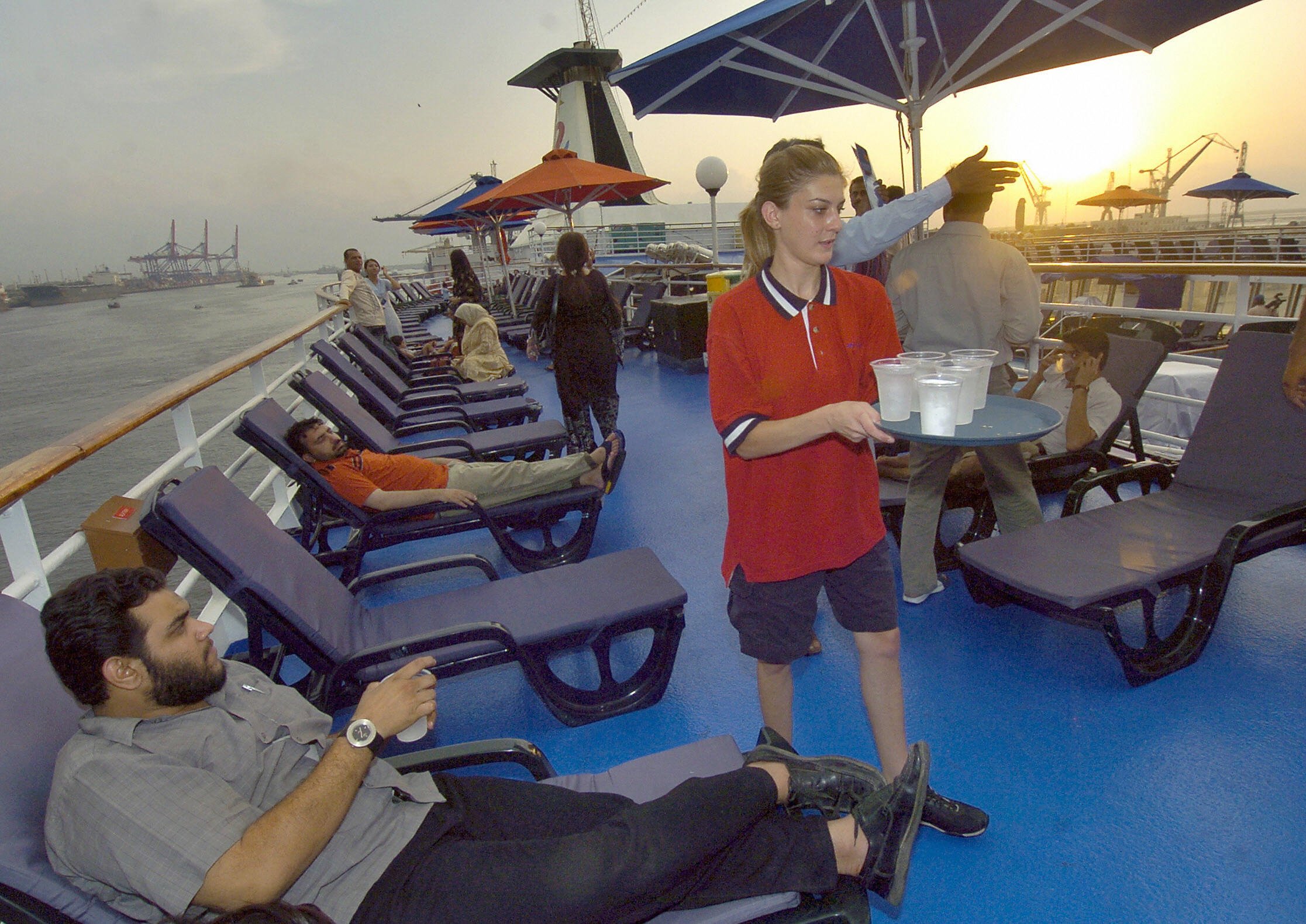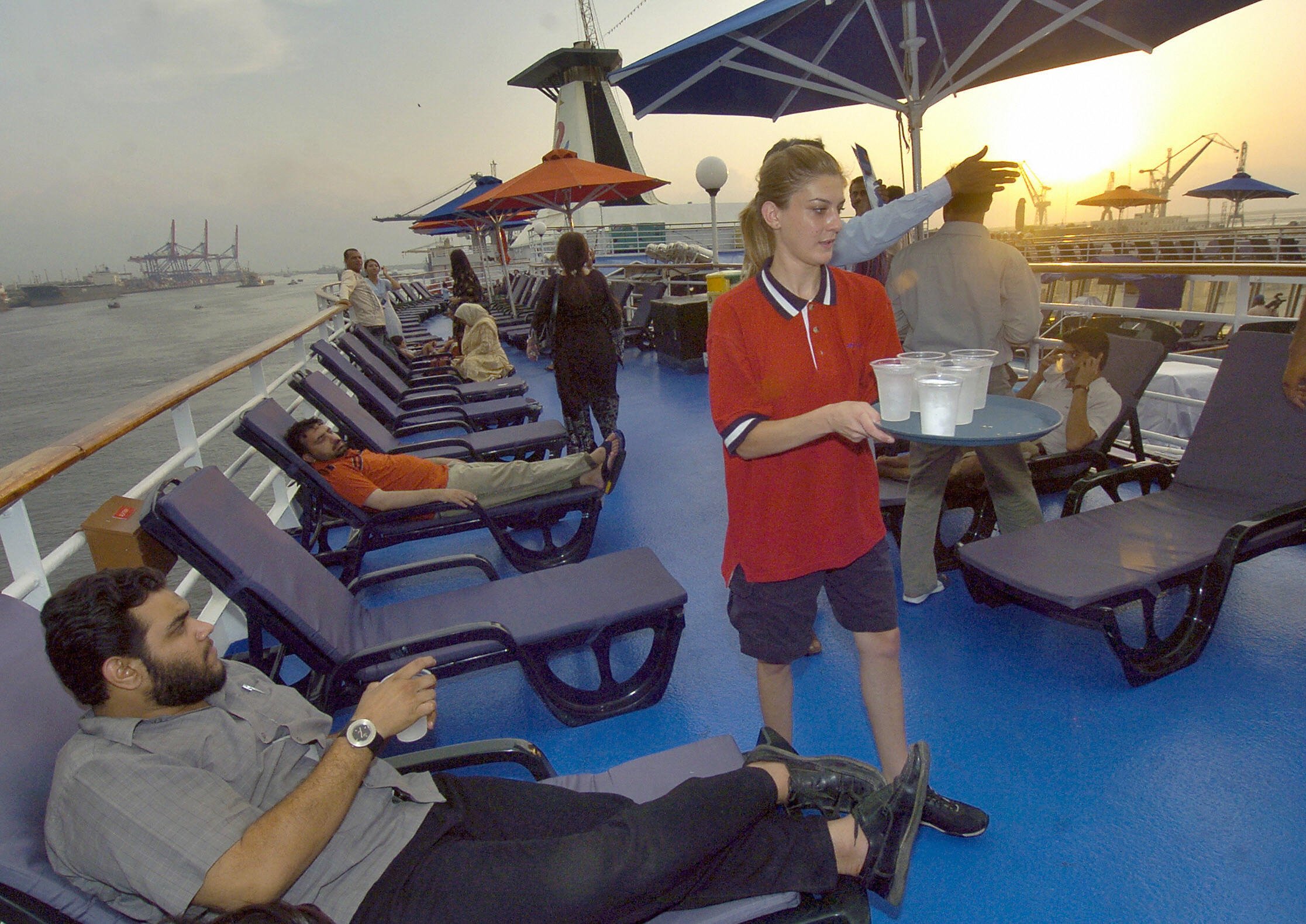 How much do you love to cruise? If the answer is "once a year," then this tip should come in handy.
"Lock in extra low rates by booking a future cruise while still on board the ship," USA Today recommends. "Cruise lines offer some of their best rates to travelers already at sea, and booking a trip with the onboard booker can also net you more credits for your next trip."
Additional reporting by Julie Peirano.
Check out The Cheat Sheet on Facebook!