7 Holiday Snack Recipes to Make for This Season's Parties
'Tis the season for socializing and snacking, and no one likes a party guest who shows up empty-handed. Now that we've made it to the holiday party season, it's time to step up your snack game and bring the good stuff to the table. Pick a few recipes you can master, and present them with ease. Instead of keeping yourself locked in the kitchen, find the food formulas you can whip up in no time, and then throw on your party pants and go. Here are seven easy snack ideas to get you started. These are dishes that anyone can handle, and they promise to be appetizing to everyone at your party.
1. Christmas Mini-Skewers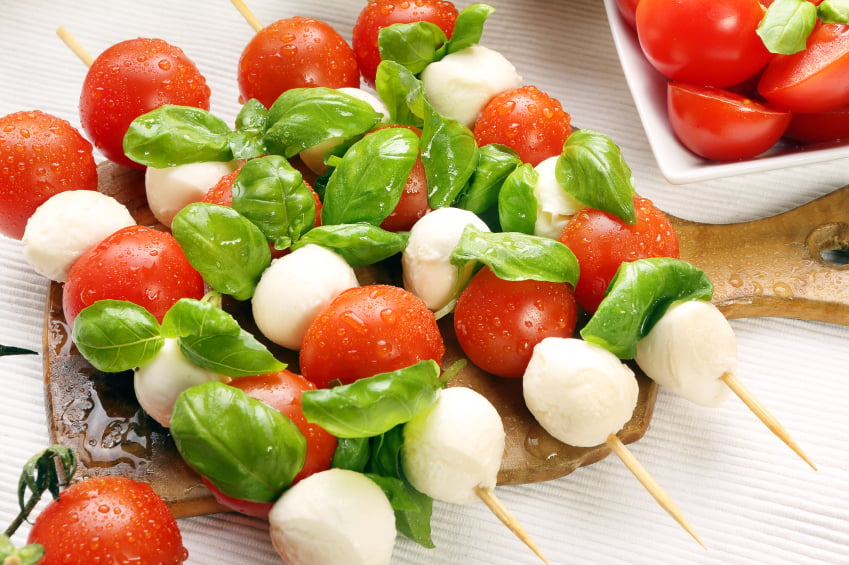 This first recipe from Gimme Some Oven is as easy as it gets but it still aims to please and will be gobbled up in no time. The colors on these skewers are perfect as you have your pop of red from the cherry tomatoes, the white from the cheese, and the green from the peppers. The easy appetizer will take you all of 10 minutes to make and the recipe yields 10 to 15 skewers. If you're looking for a festive dish that only requires easy assembly, these mini-skewers are for you.
Ingredients:
Cherry or grape tomatoes
1 or 2 green peppers
Mozzarella cheese
Toothpicks
2. Baked Brie Bites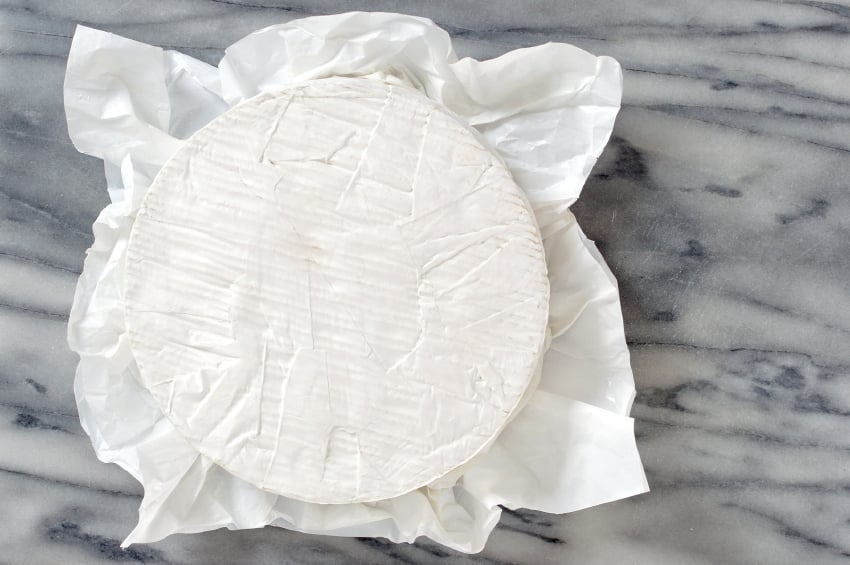 Here's another cheesy finger food, from A Spicy Perspective, that you can make quickly and that will be eaten even quicker. This bite-size appetizer hits all the right notes and when they come in pre-portioned carb shells, they're almost too easy to grab and go. Simply fill your fillo shells with cheese, cranberry sauce, and pistachios, and bake your bites so they're served warm on a plate. Enlisting the fillo shell shortcut will eliminate any stress from this snack prep, but if you're feeling ambitious, feel free to make your shells homemade.
Ingredients:
1 box mini fillo shells
4 ounces brie cheese
½ cup cranberry sauce
3 tablespoons chopped pistachios
Head to A Spicy Perspective for the full recipe. 
3. Baked Crab Dip
If you're interested in bringing a dip to your next holiday party, crab dip is always a safe bet. Especially when it's served in bread bowls. Check out this baked dip recipe from Taste of Home, and bring some seafood to the soiree. The dip is filled with cream cheese, cheddar cheese, sour cream, and crabmeat, and after mixing the good stuff together, you'll hollow out your bread loaves, fill up the bowls, and serve the dip with more crackers and carbs.
Ingredients:
1 package cream cheese, softened

2 cups sour cream

2 cans crabmeat, drained, flaked, and cartilage removed, or 2 cups flaked imitation crabmeat

2 cups shredded cheddar cheese

4 green onions, thinly sliced

2 round loaves unsliced sourdough or Italian bread

Additional sliced green onions, optional

Assorted crackers
Head to Taste of Home for the full recipe. 
4. Roasted Beets with Hazelnuts and Goat Cheese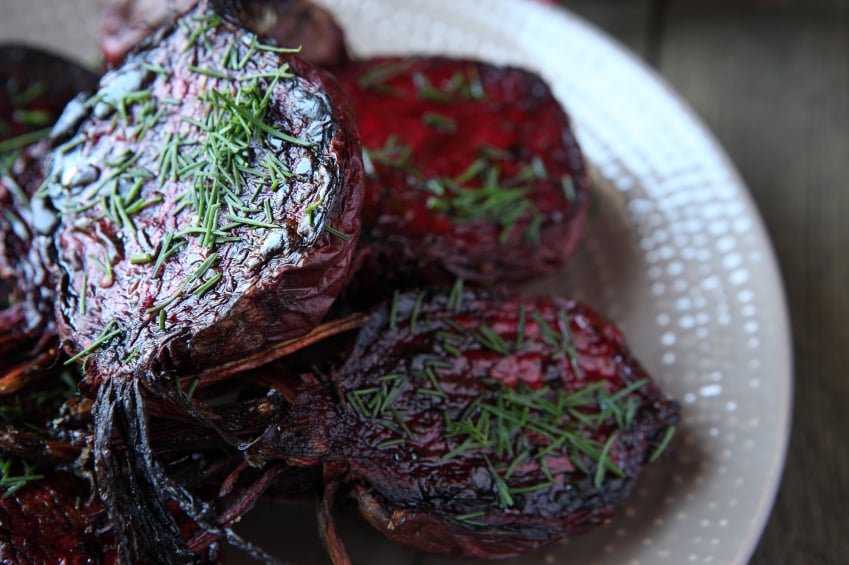 Not everyone thinks of salads when they think of snack food at holiday parties, but many guests find themselves needing a break from the carbs and sweets, and that's where this salad from Food & Wine comes in. While the dish is healthy, it still tastes like a treat thanks to the sweet refreshing beets and aged goat cheese. Bring this salad to a party, and you might be surprised to see how popular it is, even when it's served next to the treats.
Ingredients:
5½ pounds medium beets
1¼ cups extra-virgin olive oil
6 garlic cloves, crushed
2 tablespoons thyme leaves
Kosher salt
Freshly ground black pepper
1 cup hazelnuts
½ cup freshly squeezed lemon juice
1 shallot, minced
1 tablespoon Dijon mustard
½ cup chopped chives or scallions
Shaved aged goat cheese, for serving
Head to Food & Wine for the full recipe. 
5. Peppermint Cheesecake Bites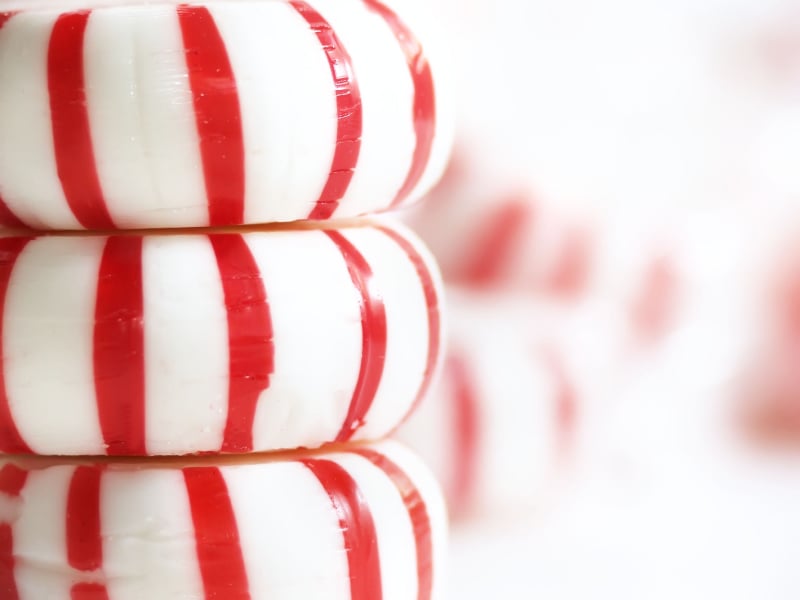 Speaking of treats, if you'd rather bring a sugary sweet to the soiree, the next few recipes on our list are for you. First are these tiny cheesecakes from Framed Cooks. Cheesecake on its own is as irresistible as it gets, and when it's pre-portioned in bite form and spiked with peppermint, all bets are off. Make these bites, and prepare to be everyone's new favorite person at the party. The recipe is simple, and it serves a crowd. All you need are cookies, cream cheese, condensed milk, sugar, and cream, and you're good to go. Pull out your peppermint candy, and get to prepping.
Ingredients:
25 vanilla (Nilla) wafers
1 (8-ounce) package cream cheese, softened
1 (14-ounce) can condensed milk
1 cup crushed hard peppermint candy, plus extra for garnish
1 drop red food coloring
2 cups Cool Whip, thawed
1 pint heavy cream
¼ cup powdered sugar
Head to Framed Cooks for the full recipe. 
6. Saltine Toffee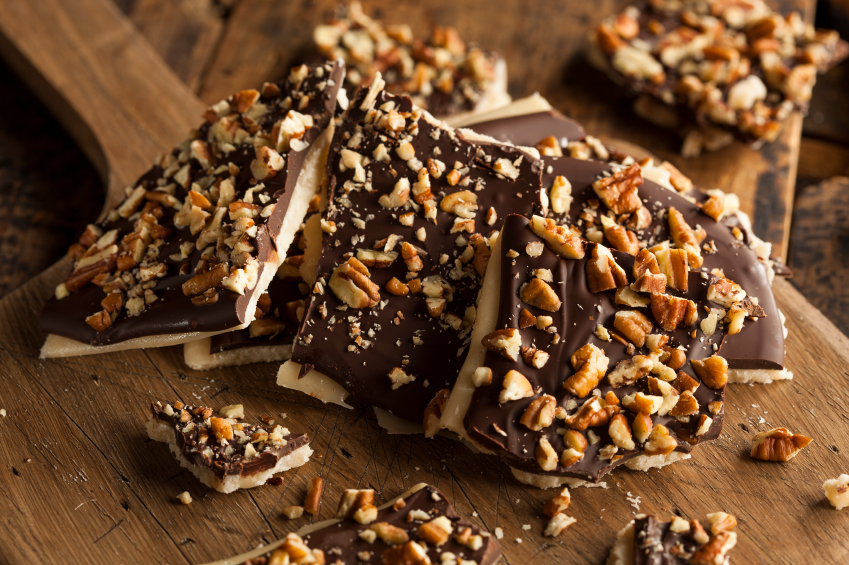 Saltine toffee is a regular at holiday parties and for good reason. The holiday season is the time to indulge in the perfect sweet treats that are saltine crackers covered in homemade caramel and chocolate chips, and for better or worse, the snacks are dangerously easy to make. This recipe from Cooking Classy serves a crowd but can easily be consumed by one. If you're looking to indulge your sweet tooth but want to avoid a stomach ache, make this tasty toffee, and then bring it to your next get-together immediately. All you need are crackers, butter, sugar, chocolate chips, and nuts.
Ingredients:
40 saltine crackers
1 cup unsalted butter
1 cup packed light or dark brown sugar
2 cups chocolate chips
1 teaspoon vanilla bean paste or vanilla
¾ cup chopped, toasted nuts of choice (pecans, walnuts, almonds, cashews, hazelnuts)
Sprinkles
Head to Cooking Classy for the full recipe. 
7. Gingerbread Cookie Dough Truffles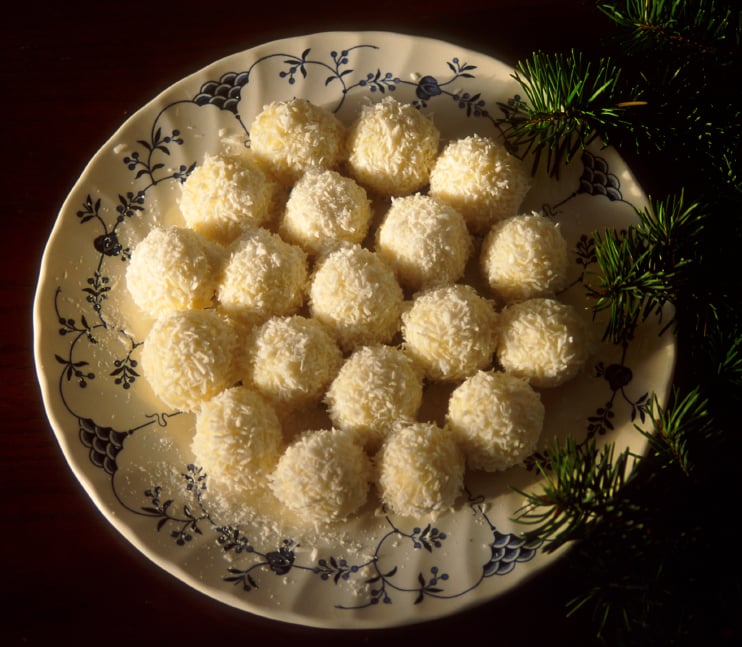 We have one last easy dessert on our list, and it comes from Crazy for Crust. The recipe for these truffles enlists all of three ingredients, thanks to a shortcut in the form of gingerbread cookie mix. All you need to do to make your truffles is first roll your cookie dough into balls, and then dip that dough into melted white chocolate before garnishing with sprinkles. You'll soon have dozens truffles on your hands, and no one needs to know this fun and festive dessert only took you minutes to prep.
Ingredients:
1 box gingerbread cookie mix, plus ingredients called for to make the mix, except the egg
1 package of white almond bark or white chocolate melts
Sprinkles for decorating
Head to Crazy for Crust for the full recipe.