Solo Travelers Overcame Their Biggest Fears About Going It Alone — And You Can, Too
Even some of the most travel-hungry, wanderlust-filled people get nervous when it comes to traveling solo. For many of us, taking a trip dedicated to ourselves is a bucket list item that's grown dusty as it gets progressively bumped to the last place.
The Cheat Sheet spoke with independent, well-traveled individuals — many of whom have made a living out of seeing the world solo. They answered your most pressing questions about traveling alone, as well as offered miscellaneous advice most travelers would never think of (page 13).
 1. Where do I even start?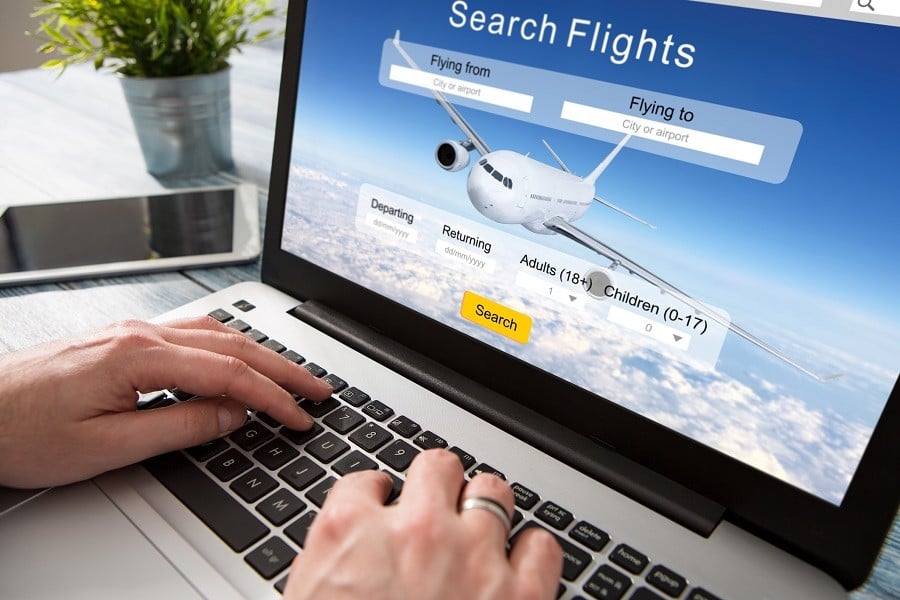 "Join some 'MeetUp' groups in advance. They'll give you some ideas of the locations you're going to and you can RSVP to those that catch your interest. It's a great way to meet locals in the places where you're staying. I joined one group here and got fantastic tips about places to avoid and hidden gems!" – Glen, American living full-time in China
"Contact your hotel or hostel beforehand to know how to get there. They will give you all the options and you will be able to choose the best one for you beforehand … knowing how to get there will make you feel more confident." – Anna,

Writer
Next: Here's the real trick to packing light.
2. How do I pack to go it alone?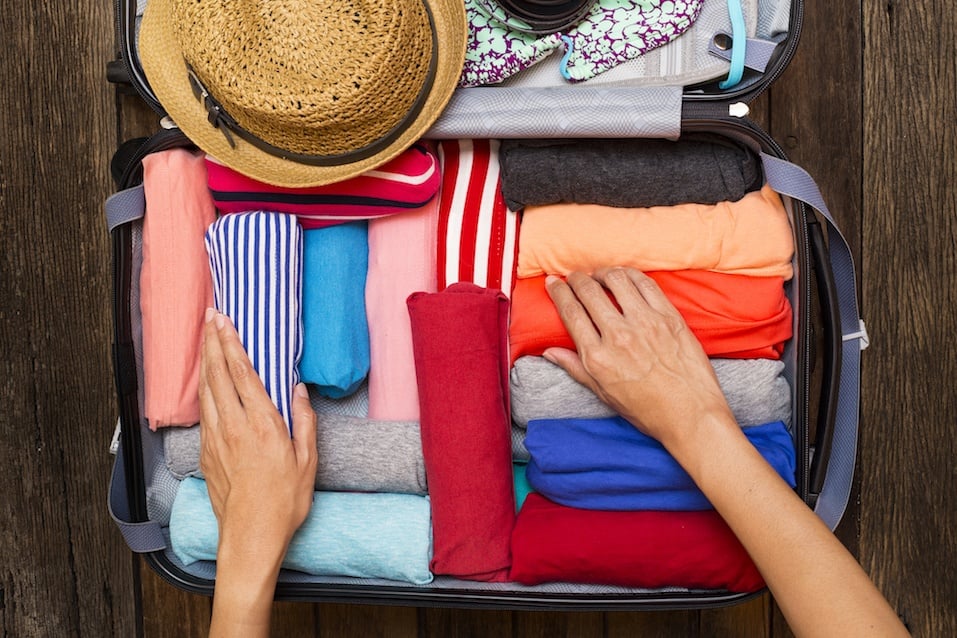 "Carry-on-only is all the rage, but when you're traveling alone, it helps to only have a small-ish bag at the airport and check the rest. That way you can go to the restroom or into a store or restaurant without schlepping everything you own with you." – Christine Cantera

"Pack as little as possible, a 40-liter bag is the max. The lighter and more flexible you are the more amazing, last-minute opportunities [that] will find you. It's also easier to not lose items when you have less to take care of." – Tanner, frequent traveler
Next: The most important part of solo travel: Staying safe.
3. I'm scared for my safety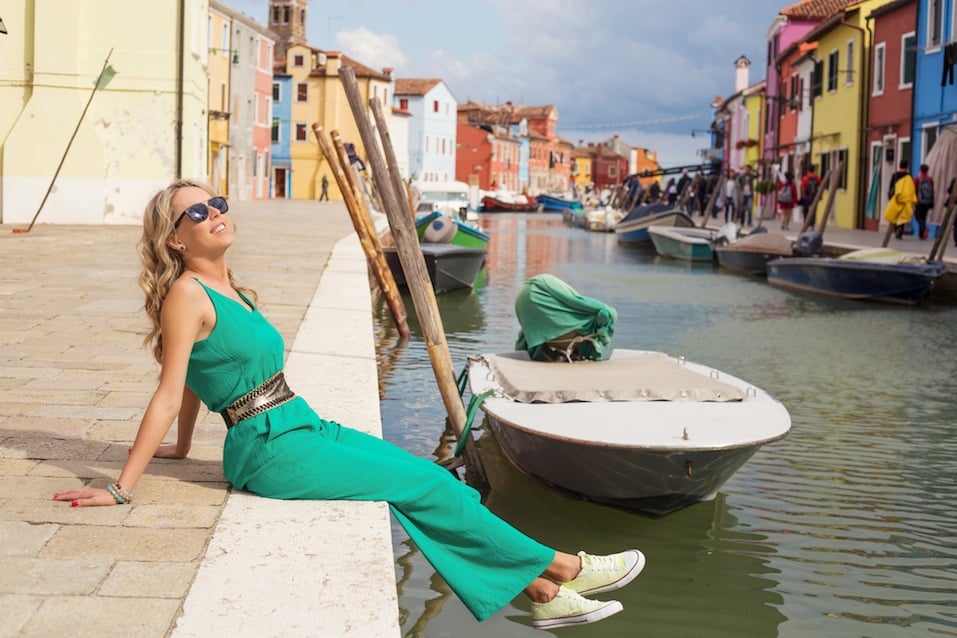 "Check out forums of the place you're going to — there are loads of safety tips on there for all sorts of destinations. Follow your gut instinct." – Anthony, The Travel Tart

"Use an app like Companion to let a friend keep tabs on your location. They can virtually walk you home to make sure you get there safely." – Nicole Faith, Entrepreneur

"Before you go out and about for the day, take a picture of what you have on and send it to your family. Make sure to check in on social media as you're leaving your destination … your family will know where you've been but it'll prevent anyone you don't know from joining you." – Roni, www.ronithetravelguru.com

"Act like a local. Dress casually. Always carry cash, a map, a guidebook, and a phrase book. Walk purposefully like you know where you're going." – Justin Lavelle, Chief Communications Director of Been Verified
Next: Just because you're alone, doesn't mean you need to be lonely.
4. Won't traveling alone will get … lonely?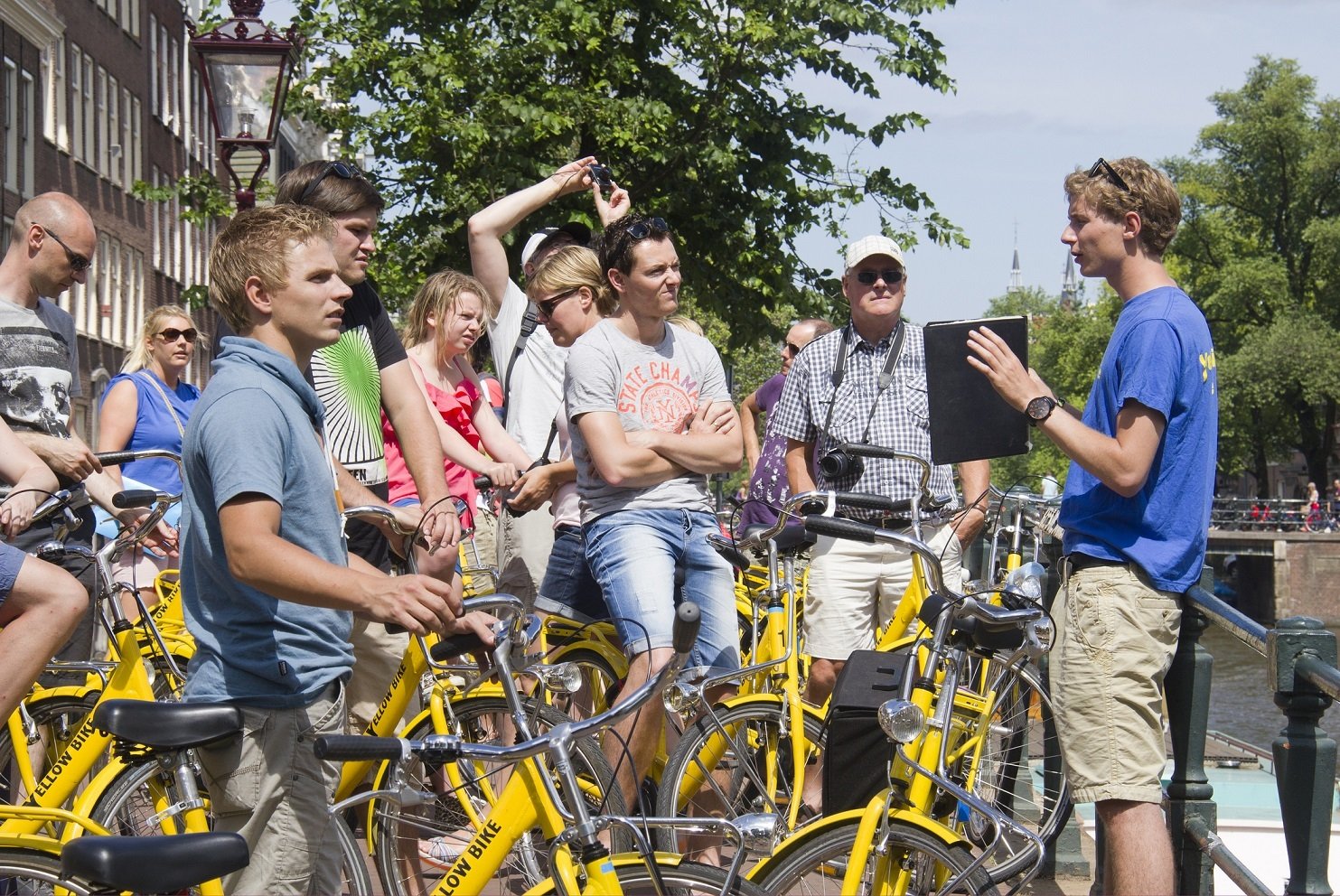 "I've been using the Global Greeters Network for years. You have to register, list your interests and the languages you speak, and state the dates you are available. Then the website connects you with local volunteers who will craft a personal tour of the city for you or simply meet you to exchange thoughts with you. It's completely free." Maria Angelova, 203challenges.com travel blog
"Try staying in a hostel at least once, even if you have the budget to stay in more expensive places. In my experience, just walking into a dorm room in a hostel is all you need to do to make friends while traveling, and I'm saying that as someone who suffers from social anxiety." – Lauren,

Travel blogger
Next: Don't let overnight adventures scare you off.
5. I'm nervous to 'live' alone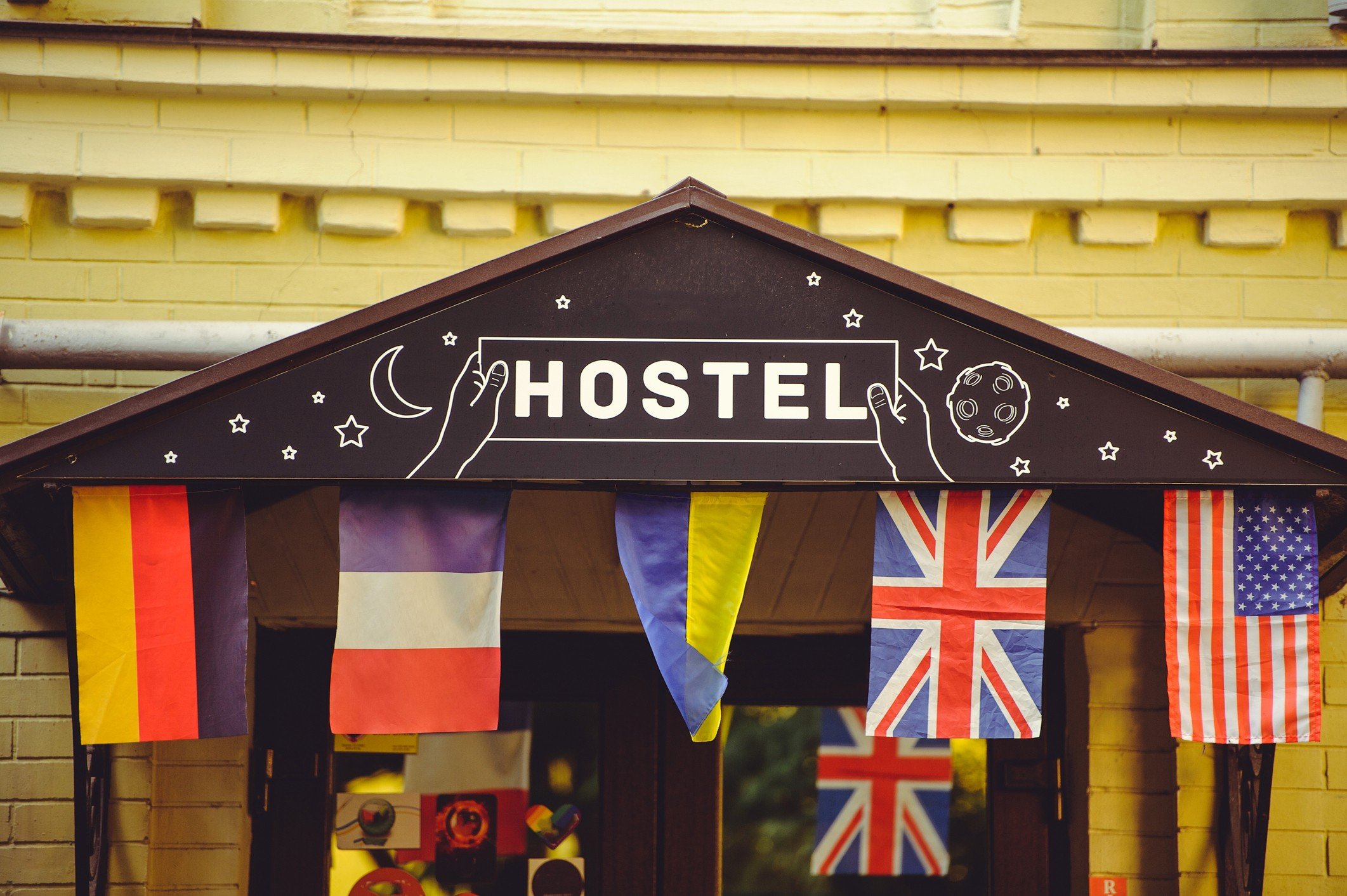 "I often housesit, which gives me a safer place to stay than in a hotel. I meet neighbors and friends of the pet owner whose home I'm watching. I've housesat alone in Amsterdam, Berlin, London, Gibraltar, throughout Africa, Mexico, Osaka, Kuala Lumpur, and Ya'an, a village in China." – Kelly Hayes-Raitt, Author

"To combat loneliness, I often Couchsurf to meet and befriend locals. Couchsurfing is a community where you stay in a local's home (for free) and typically interact with them. It's a way to learn about many cultural aspects of a destination that you might not have otherwise." – Chantae Reden, Travel blogger 

"Go for hostels! They're full of solo travelers and it's easy to make new friends to explore your destination with. Some hostels will even have 'let's travel together' boards so you can easily find temporary travel partners." Rowena, www.anomadontheloose.com
Next: You can still enjoy incredible food.
6. I'm nervous to eat alone

It's great for people watching. | m-imagephotography/iStock/Getty Images
"In Barcelona, I booked a "tapas tour" on the first night. This was not only an effort to meet people and not eat alone, but it gave me a crash course on the local fare so I knew how and what to order going forward." – Kristi Porter, solo Spain traveler
"Eating out alone is awesome! You can eat what you want, when you want. I use the OpenTable app to check out restaurants. I usually take along my iPad and read some interesting stories online. – Nick, Founder & CEO of myuksimcard.com

"If all else fails just go to a bar and offer to buy someone a drink." – Ryan O'Connor, One Tribe Apparel
"You think that everyone's looking at you, but they're not. Don't let it stop you from enjoying a good meal! If you need something to occupy yourself until your food arrives, bring a book or your phone for entertainment." – Rachel Heller, Rachel's Ruminations
Next: Do like the locals do.
7. How do I make the most of the trip?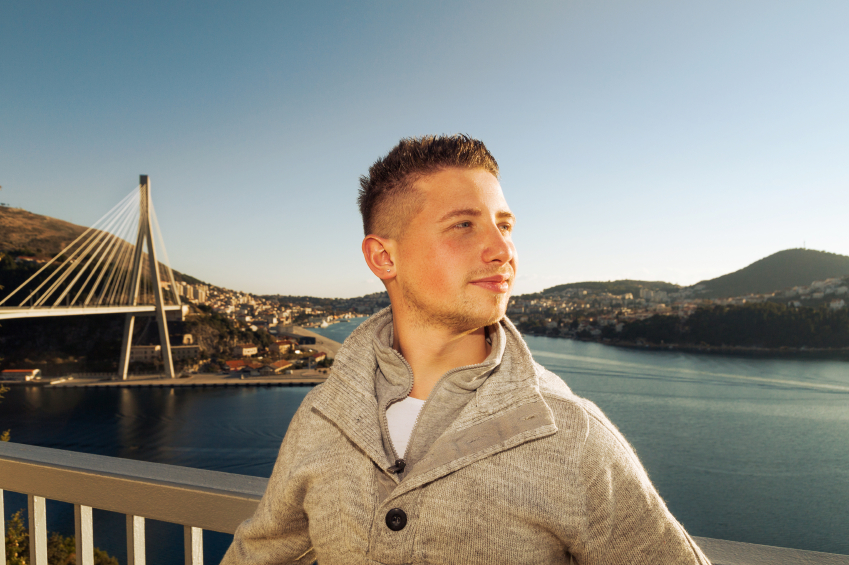 "When site-seeing solo, you might want photos of yourself that are not all selfies. Go with your gut when trusting someone with your camera, I often look for other solo travelers, couples, or anyone with a professional camera as they might know a thing or two about taking photos. Also, offer to take their photos in exchange to be polite!" – Paula,

Travel blogger

"For site-seeing in a new city, I always look online for a walking tour. They're often free, and run by students or other local residents. It's a great way to not just learn about the city, but to meet other solo travelers." – Nick, CEO & Founder of myuksimcard.com
Next: You can make friends along the way.
8. Will it be impossible to make friends?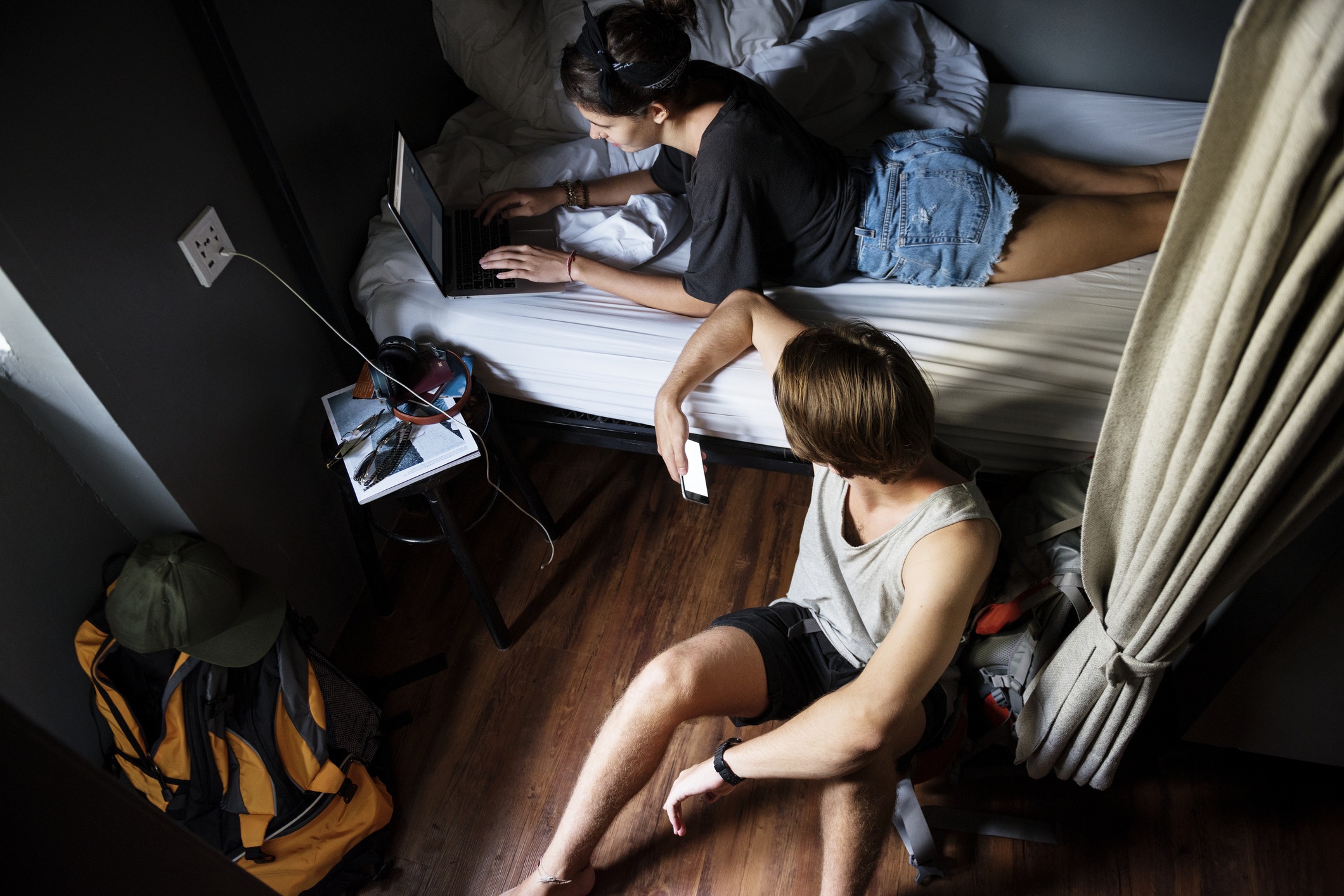 "Check out Facebook groups in the place you're going related to your interests or for expats in the area. Most cities these days have some version of a "expats in the city" group. Let the group know you're coming into town, see if anyone wants to grab coffee or a drink. Or find a meetup related to something you're interested in like art or music." – Ryan O'Connor, One Tribe Apparel
Next: Don't be afraid of romance.
9. I'm single … is it dangerous to go on a date?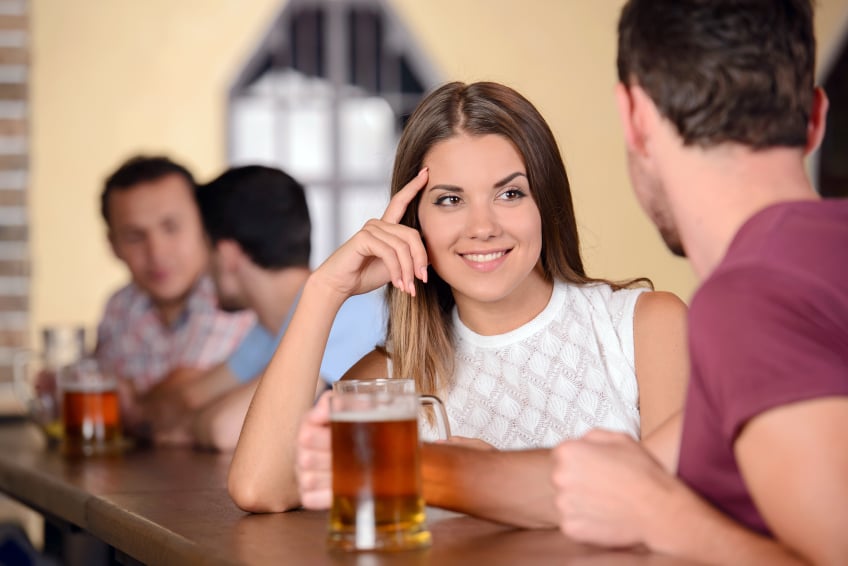 "If you're single and unattached, don't be afraid to swipe right. Again, use your best judgment, but some of my best memories from trips are from going on local dates. The men I've gone out with have been overjoyed to show off their hometowns, and the fact that you're traveling sort of takes the pressure off anything becoming long term." – Talia Mariani, Trademark Fitness

"I've traveled solo all over the world while working on cruise ships. It's exhilarating to experience new places and meet new people. The opportunity to travel with other people and look at a sunset or monument and have someone next to you that is also in awe heightens your experience 10-fold. You are not obligated to do anything with anyone but you have that opportunity to travel single, but never alone." – Shelby Bergeron, Lead Cruise Director for SinglesCruise.com
Next: Directionally challenged? Don't fear.
10. I'm terrible with directions!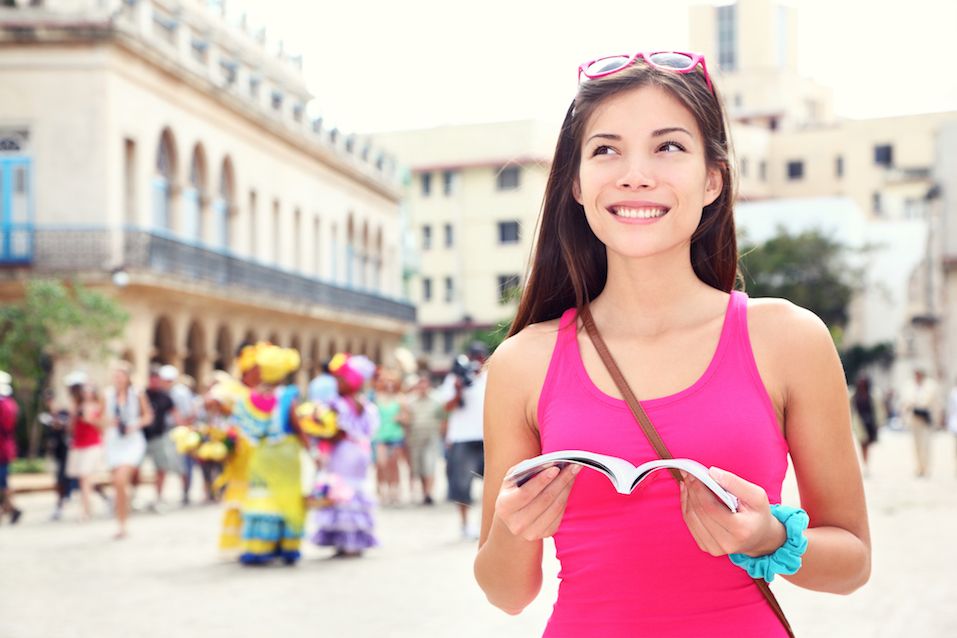 "I'm awful at directions … my top tip is to take photos of my hotel, street signs, and landmarks so that you can find your way home. It's kind of like leaving a trail of bread crumbs, but in photos. It's also useful if you get lost because you can show a taxi driver the sign or name of the hotel." – Shannon Ullman, 

Livesabroad.com

"I'm 'directionally challenged' to say the least. If you want to see a number of things but aren't sure how to get around, buy a hop on hop off pass for the first day. This will help you get your bearings above ground while someone else does the driving." – Kristi Porter, solo Spain traveler
Next: I-N-D-E-P-E-N-D-E-N-T, do you know what that means?
11. I'm nervous I'm not independent enough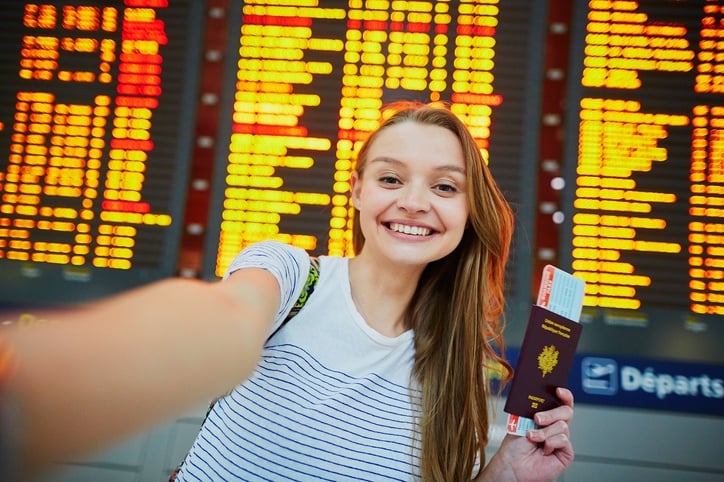 "You're completely in control and don't have to consider anyone else to think for. Traveling alone teaches self-reliance and independence. There's no one else to lean on. Solo travel forces you to be outgoing and meet new people while still being flexible. No consensus is needed to stay in a place or move on to another one!" – Anthony, The Travel Tart
Next: You can still keep things cheap.
12. I don't want to 'waste my money' on a solo trip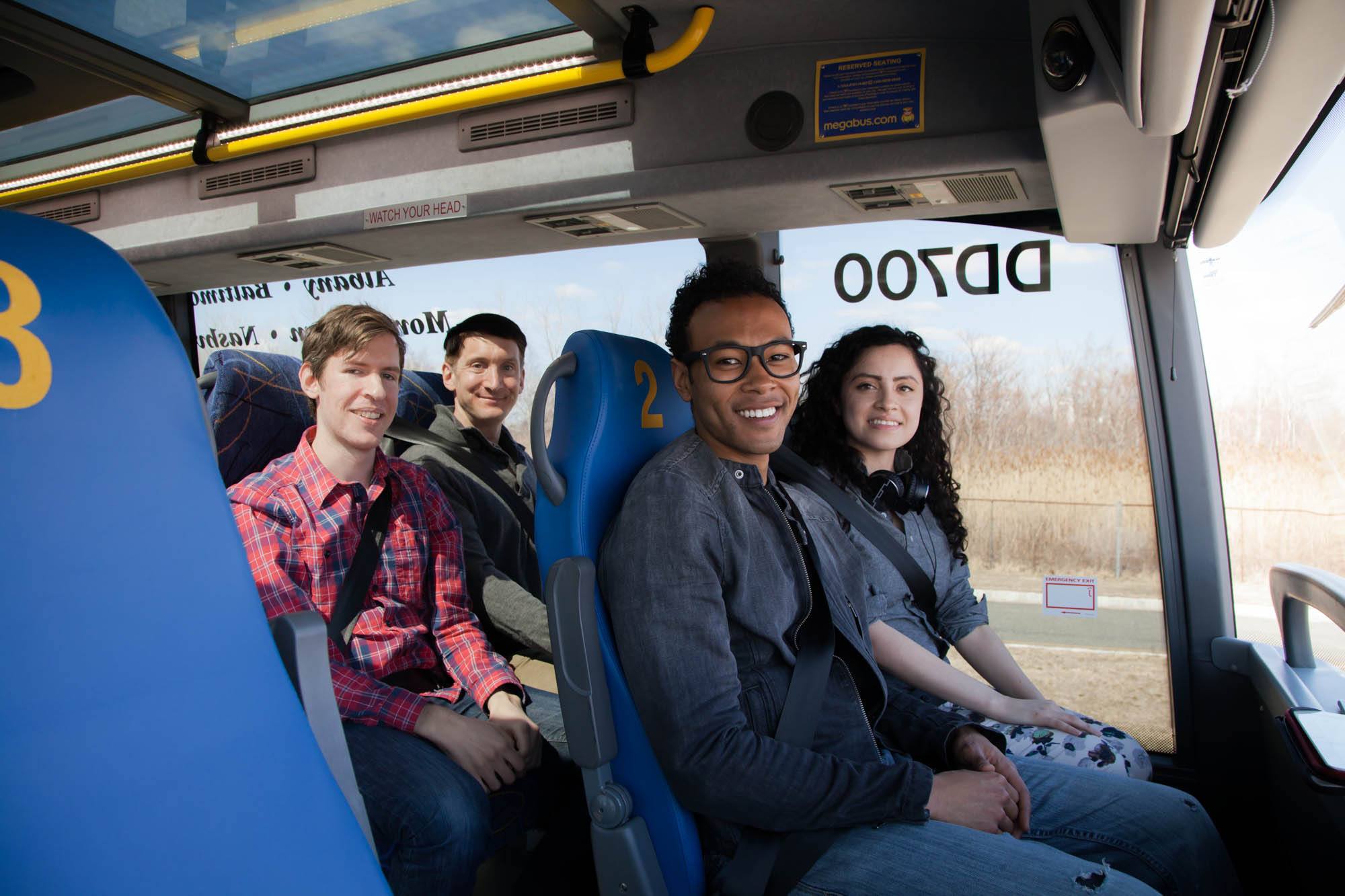 "I always travel alone and cheaply. It's not that I don't like people —  it's just really hard to find people who have both the time and the money. I have found that it's easy to meet like-minded people in a hostel and difficult to meet people at the Ritz Carlton's in the world."  – Stan, Caliper Farm to Market

"If it's a safe country, take public transport such as busses or trains, or even hitch-hike.  This is the best way to see the country and meet other people, and is often cheaper." – Christy Nichols, Founder of

Venture Within
"In terms of financing a solo trip, no matter how long, you need to set a budget based on how long you will be away for. Calculate your savings time and schedule and stick to it. Be ruthless. Cut whatever you don't need and add more to your account if possible until you reach your required budget." – Anthony, The Travel Tart
Next: You've probably never tried out these travel tips.
13. Travelers' best 'miscellaneous' advice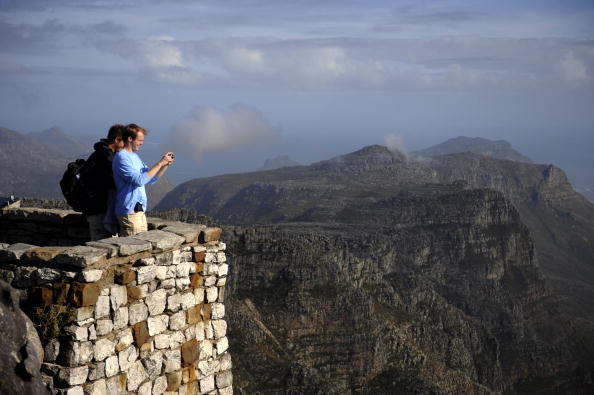 "You're never too old to buddy up. If you're nervous about taking sleeper buses or long train journeys alone, see if anyone else in your hostel is heading the same way as you. You'll even meet people at stations – every trip I thought I was doing totally alone, I ended up talking to other travelers and grouping together!" – Tabby, JustCantSettle.com

"Divide up your itenerary. I plan my itinerary to include 'must-see attractions, shopping and dining along with adventurous and 'off the beaten path' types of experiences. This allows for a well-balanced trip, especially if I'm traveling alone. I recommend using City Unscripted which helps develop an itinerary or Viator which shows different excusions." – Denise Foley

"If getting lost or cut off from help is a concern, bring an unlocked phone and buy a cheap local SIM card when you arrive. If this isn't an option, make sure to download an app like Maps.Me so you have offline navigation." – Denise, www.anomadontheloose.com
Next: Now's the time … don't keep waiting for 'someday.'
14. Let go of your fears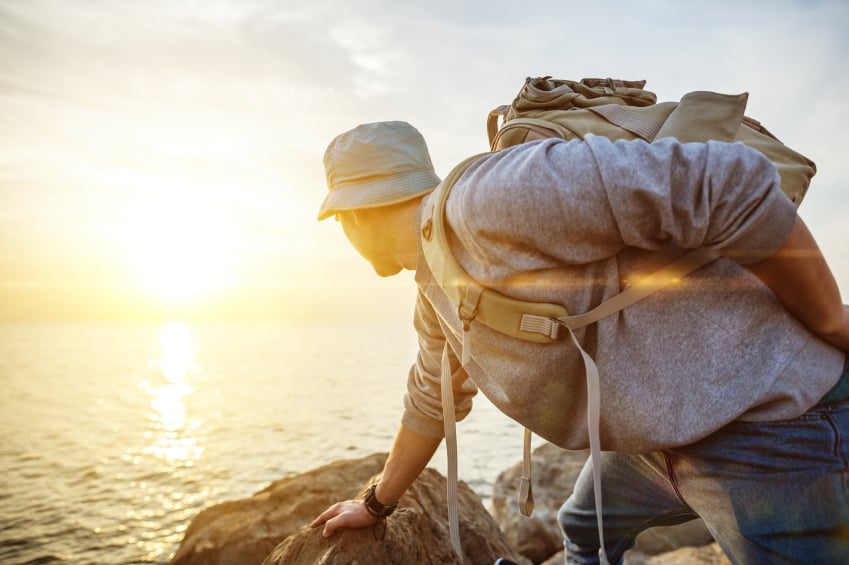 "There's such a premium on fear, on encouraging us to be terrified of the world, and especially ourselves. The best reason to travel alone is that it empowers you. I started traveling along in my late teens; now in my 40s. I've written plays, started successful businesses, and coached people in Obama's White House. I guarantee you that there have been countless times when I wanted to do something that intimidated me and it was the thought of the other adventures I had, and what they taught me about myself, that gave me the courage to do that which scared me." – Carlota, Carlotaworldwide
Next: You're almost there … now overcome your fears.
15. Because it may be the most rewarding experience of your life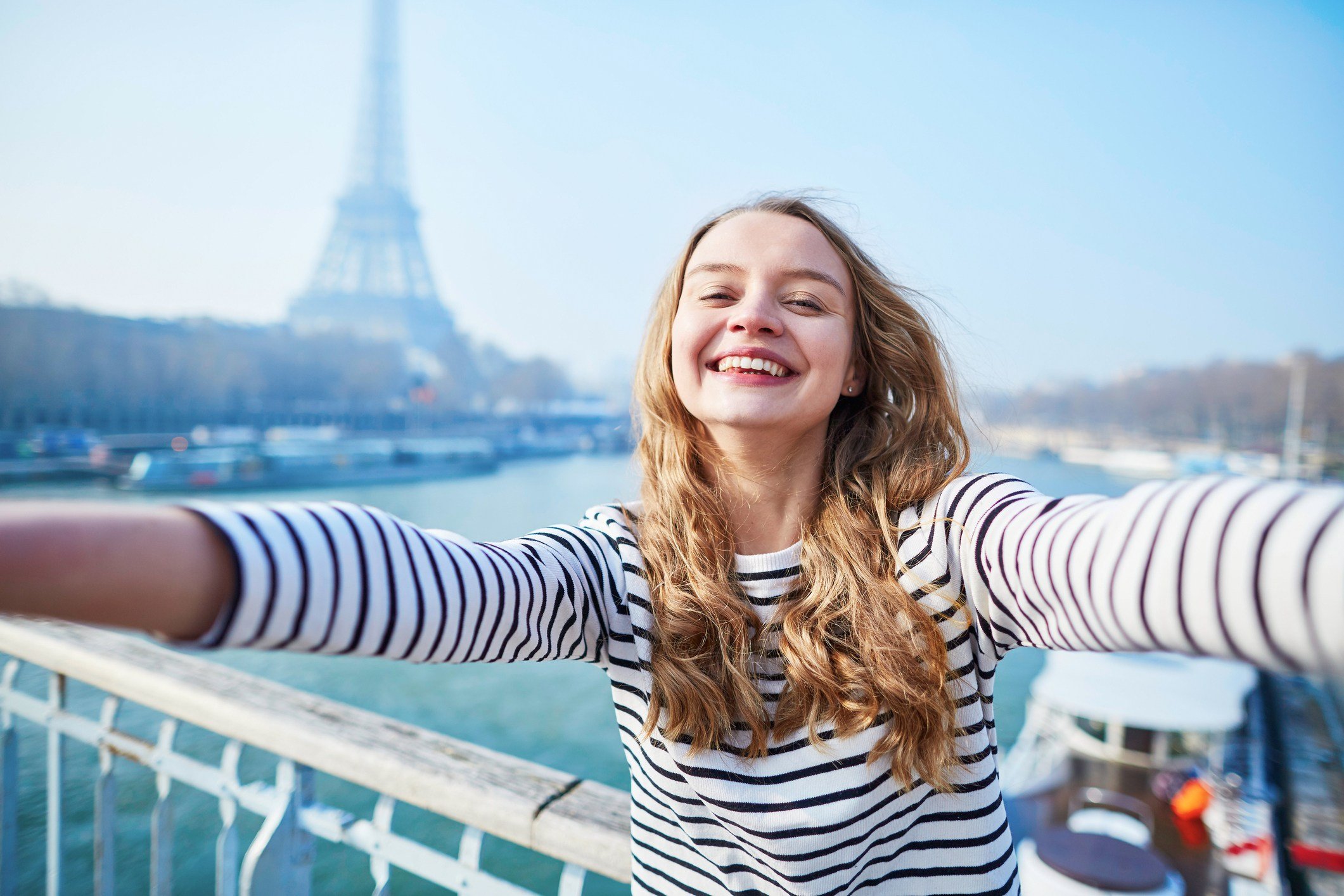 "Traveling solo can be challenging at times, but thinking back it's really pushed me out of my comfort zone and help me learn to cultivate friendships, whether temporary or long-term." – Ryan O'Connor, One Tribe Apparel

"Traveling alone makes you more open to witnessing the generosity of strangers, and you'll end your trip with a powerful sense of confidence that can really be life changing!" – Meg,

Writer