Star Tours and Other Ways Disney Is Bringing 'Star Wars' Fans to Its Parks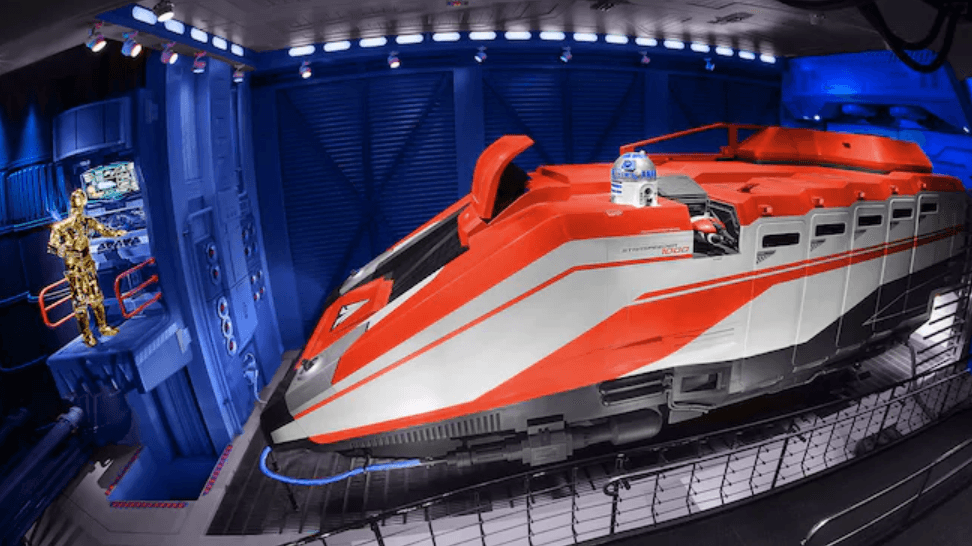 Since purchasing the Star Wars franchise, Disney has gone out of its way to make fans feel at home in its theme parks. From updating the resorts' beloved Star Tours to building an entire park dedicated to a galaxy far, far away, this is only the beginning for Star Wars-themed experiences in Disneyland and Disney World.
We take a look at some of the stellar attractions offered at both Disney parks, plus see what the future has in store for Star Wars at Disney Resorts, ahead.
1. Star Tours
A classic Disney attraction, Star Tours was revamped back in 2011 and renamed Star Tours: The Adventures Continue. The motion simulator features high-definition video, audio-animatronics, a Dolby 3D high-definition screen, and is piloted by C-3PO.
In addition to its already enticing interactive scenes, Disney will be updating the ride in November 2017 to give guests a sneak peek at Star Wars: The Last Jedi before it hits theaters.
2. Star Wars Launch Bay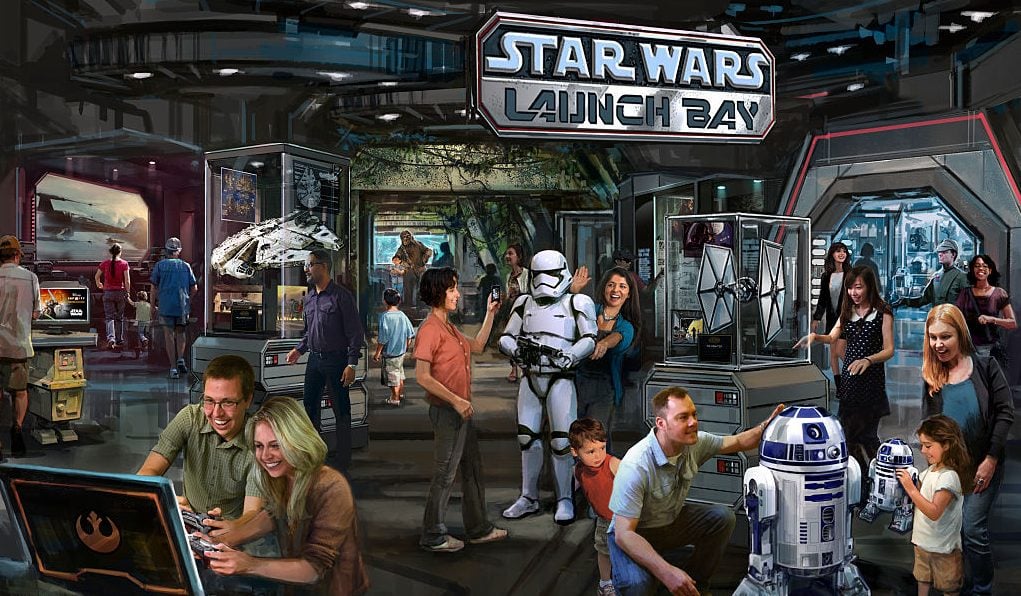 The Star Wars Launch Bay at Disney's Hollywood Studios is home to numerous Star Wars interactions. Including, galleries filled with models, costumes, replica props, concept art, and items used while filming the movies. In addition, guests can meet Kylo Ren on the bridge of his ship and interact with BB-8 before he leaves on his next mission.
3. Star Wars: A Galactic Spectacular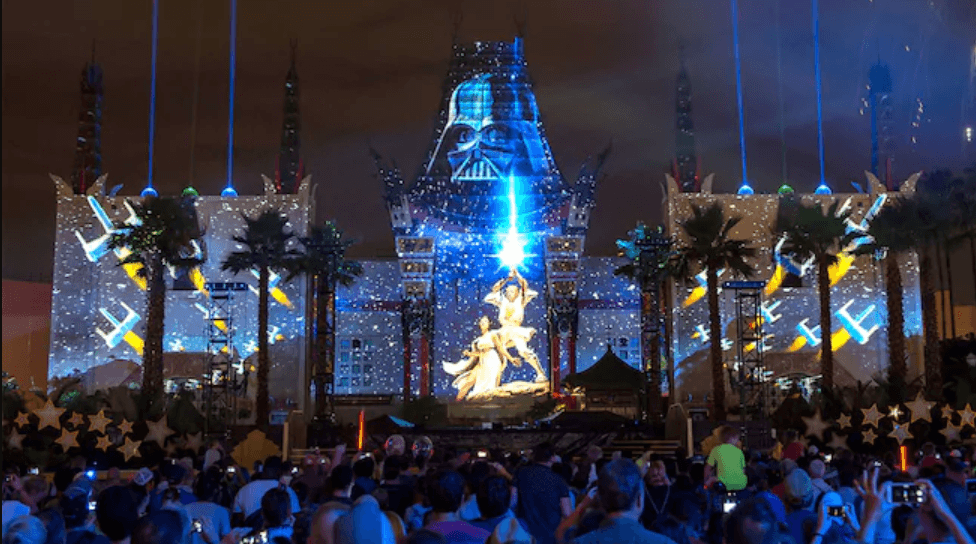 Another way Disney brings Star Wars fans to its parks? With Star Wars: A Galactic Spectacular. Fun for all ages, the nighttime spectacular features fan-favorite moments from the films. Fans can catch the 14-minute show at Disney's Hollywood Studios in Walt Disney World.
4. Go on a Star Wars virtual reality adventure with The Void
Soon Disneyland and Disney World guests can enjoy a virtual reality adventure. Created in partnership with virtual reality company, The Void, Star Wars: Secrets of The Empire will feature an immersive storytelling experience unlike any other.
Guests can expect to walk through a physical set while experiencing a virtual reality thanks to a head-mounted display, haptic vest, and backpack computer. And that's not all. In addition to the virtual elements, The Void has added special sensory elements to the experience — think: smells, heat, and mist — too.
5. Space Mountain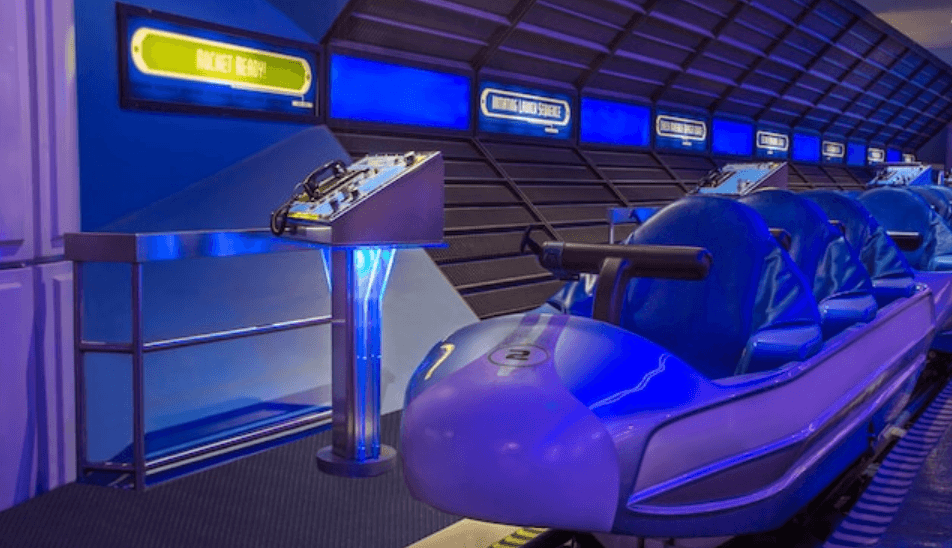 Travel to a galaxy far, far away with Disney's most thrilling roller coaster, Space Mountain. Disneyland and Magic Kingdom guests can head over to Tommorrowland where they will receive interactive training missions while they wait to board their shuttle. Then, they'll zoom into the galaxy and back on an exhilarating adventure through the cosmos.
6. Character meet-and-greets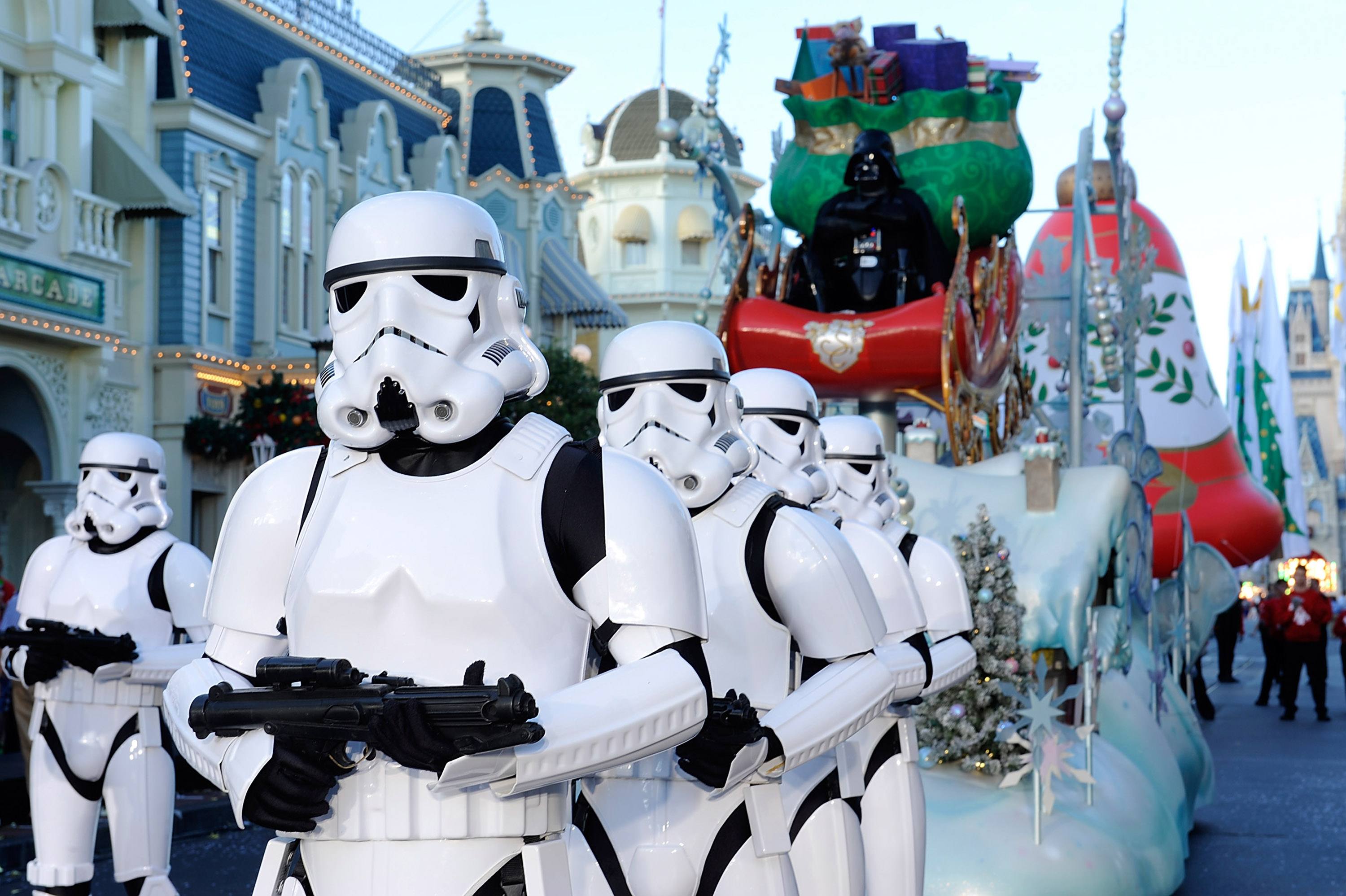 Young fans can meet their intergalactic heroes with daily character meet-and-greets. From Stormtroopers to Chewbacca, fans can have their photographs taken and autograph books signed with their most beloved characters.
7. Star Wars-themed lands and hotels at Disneyland and Disney World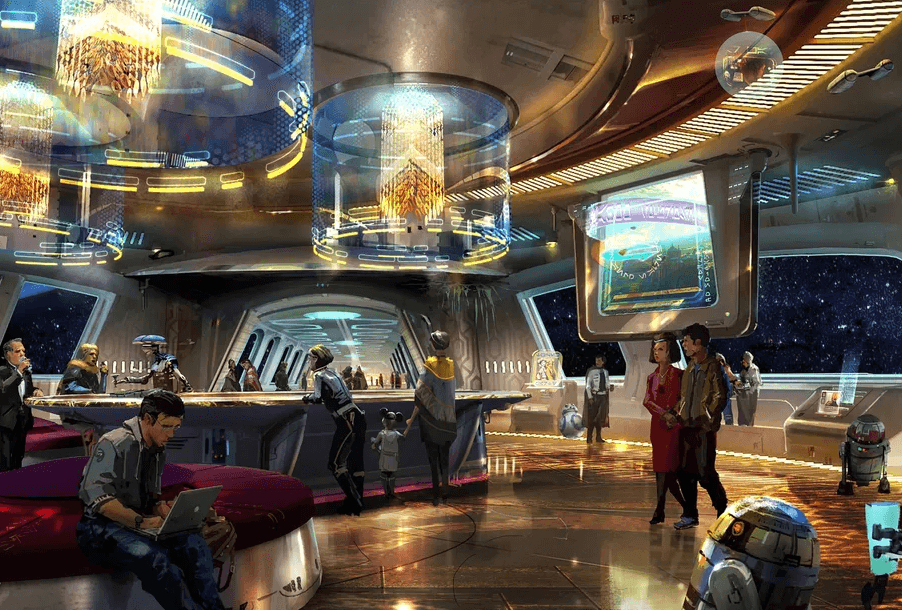 In the coming years, Disney have big plans for Star Wars-themed experiences. Including a Star Wars-themed park at both Disneyland and Disney World, as well as an immersive Star Wars hotel. Star Wars: Galaxy's Edge parks are expected to open in 2019 and will feature two main attractions that put fans in the middle of a battle between the First Order and the Resistance.
But, that's not all. There has also been talks of a Star Wars-themed hotel. At the 2017 D23 Expo, Bob Chapek, Walt Disney Parks and Resorts chairman explained Disney's plans for its most "experimental concept ever." Combining luxury resort with "immersion in an authentic environment," the resort would invite guests to experience a Star Wars storyline, wear special Star Wars costumes and interact with Star Wars creatures and droids vs. hotel employees.
Check out The Cheat Sheet on Facebook!