Starbucks Holiday Cups: How the 2018 Cups Compare to Previous Years
'Tis the season for holiday cups. Earlier this week, the Seattle coffee house and red cup connoisseur introduced its 2018 designs for some early holiday cheer. To avoid a repeat of past controversies (and comply with everyone's holiday wishes), Starbucks has four different cups to sip your grande peppermint mocha and other Starbucks holiday drinks from.
Ahead, we get a closer look at what the 2018 Starbucks holiday cups and all-new reusable cup looks like.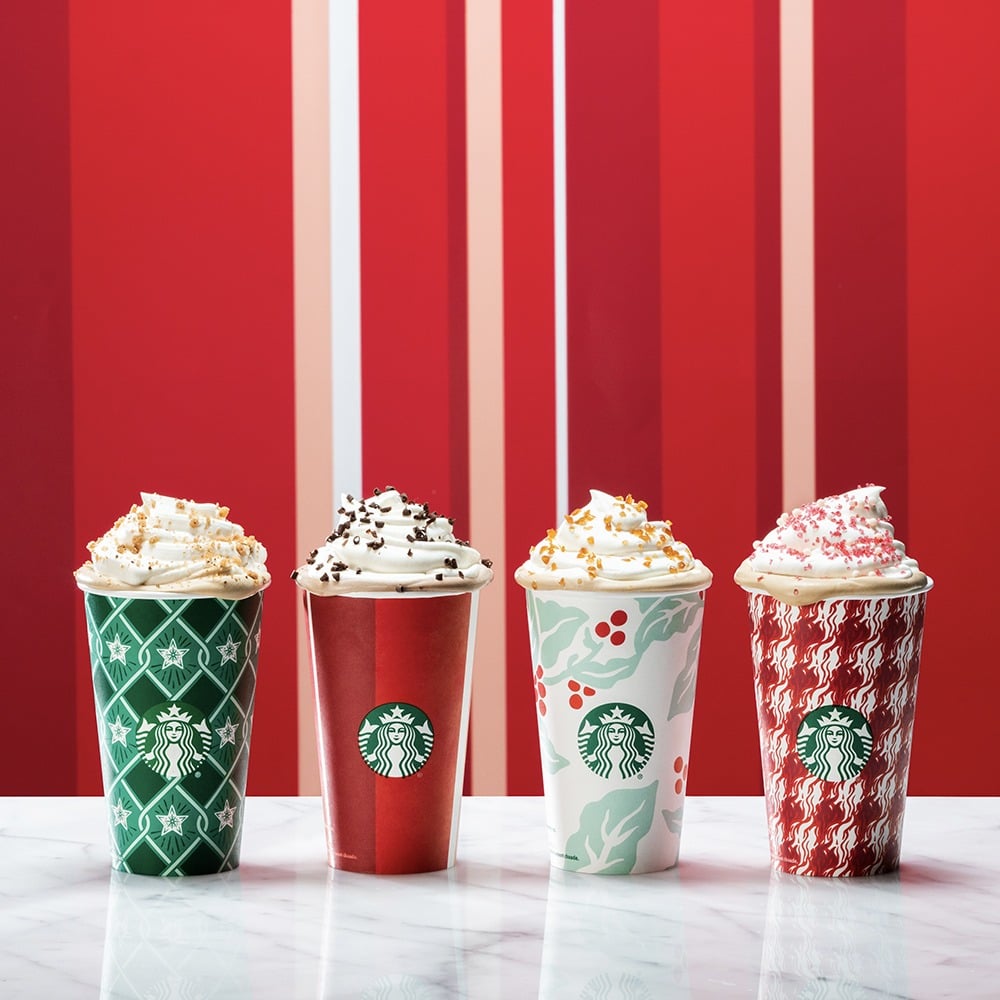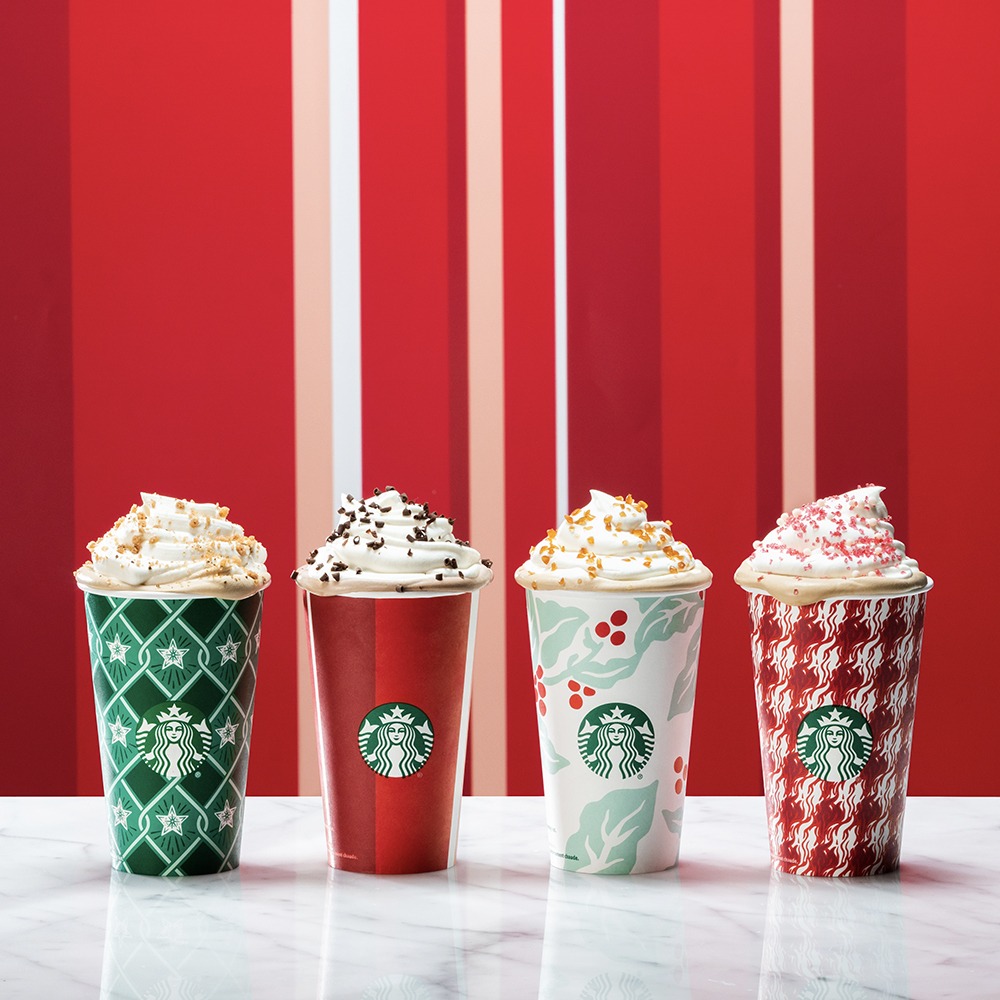 Starbucks holiday cups 2018
This year, the Seattle coffee house unveiled a much different look compared to the red cups of the past. To probably avoid the uproar of red cup controversy, Starbucks went with a range of holiday cups — some of which, stray from the traditional red.
Green cup
Is Starbucks headed for another green cup controversy? While some might be upset that the cup trails away from the classic red, we like the switch up. After all, the diamond pattern design reminds us of our favorite holiday sweater.
White cup
For this year's holiday cup designs, Starbucks rolled out a white cup that boasts more of a winter wonderland feel. The 2018 holiday cup features a holly design with blue-ish green leaves and, of course, red berries.
Red cups
For holiday 2018, Starbucks offers two different red cups. One has a peppermint-like design (at least, that's what those swirls remind us of) and the other is more of a solid color with different hues to create a striping effect. In true Starbucks form, they also feature the classic green logo in the center.
Starbucks reusable holiday cup 2018
For the Starbucks coffee-lovers that collect the company's reusable cups, this year's the 2018 reusable holiday cup is unlike anything the brand has done before. For the most part, the Starbucks reusable holiday cup is traditionally white with a Christmases-inspired design. However, the 2018 cup is much more festive and resembles everyone's favorite — and most controversial — red cups.
From now until January 7, 2019, Starbucks and red cup lovers can score the reusable tumbler for $2 a pop, plus receive 50 cents off a drink order with every use.
Starbucks holiday cups throughout the years
It wouldn't be the holiday season without Starbucks red cups. However, there's a lot of controversy surrounding some of the company's past designs. Here are some of the most controversial Starbucks holiday cups of all time.
The 'doodle' cup
Every year, Starbucks does its best to comply with the "constructive criticism" it received in years passed. But, someone always ends up upset. In 2017, it was over the company's "doodle" design, which showed two gender-neutral held hands that were believed to be a symbol of gay marriage. While the relationship between the two hands was not disclosed, critics took the notion and ran with it nonetheless.
The mosaic cup
In 2016, Starbucks — surprise, surprise — also received backlash for its holiday cups. That year, the company unveiled a green cup with a 100-person mosaic. The idea was to symbolize unity, but the coffee house's toughest critics claimed it was pushing a political agenda.
The plain red cup
Starbucks went rogue from its traditional Christmas-inspired cups in 2015 and released a plain red cup. Out of respect for customers that do no celebrate Christmas, the coffee house thought a plain red cup was simple and inclusive enough for everyone. However, many claimed the design (or lack thereof) was a jab at Christianity. Even Donald Trump, who was running for president that year, called attention to the issue. "No more 'Merry Christmas' at Starbucks. No more," he said at a campaign rally before suggesting people boycott the coffee house.
Check out The Cheat Sheet on Facebook!