10 States That Almost Always Vote Democrat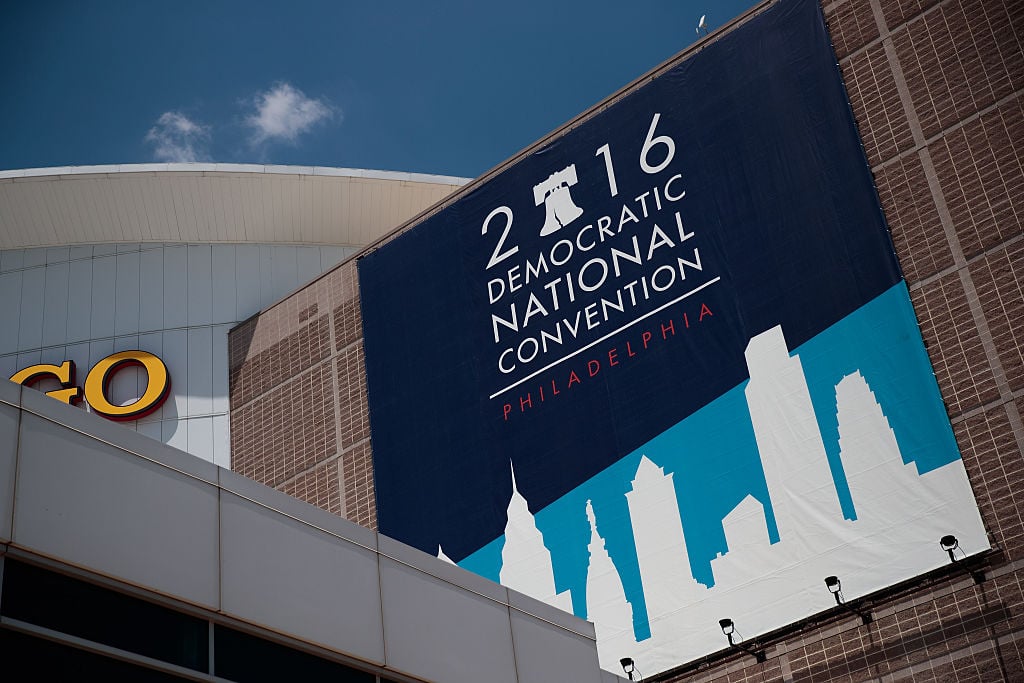 If you're a Hillary Clinton or Bernie Sanders supporter who wants to surround yourself with others who are likely to vote Democrat, move to Vermont. The New England state is the bluest state in America, according to Gallup. The 2016 poll, which looked at party affiliation by state, also found that solidly Republican states outnumbered Democratic ones for the first time since the organization began tracking party affiliation in 2008.
Currently, 20 states are predominantly Republican, while Democrats significantly outnumber Republicans in 14 states. Nationally, Democrats still outnumber Republicans 43% to 40% because many of the most populous states, including New York and California, are strongly Democratic. The number of states that Gallup labeled competitive has also increased, from 10 in 2008 to 16 in 2015.
That so many states are competitive in an environment where political polarization seems to be the norm isn't so surprising when you consider most Americans hold fairly moderate political beliefs, according to a 2014 Pew Research Center report.
"The majority do not have uniformly conservative or liberal views," the report noted. "Yet many of those in the center remain on the edges of the political playing field, relatively distant and disengaged, while the most ideologically oriented and politically rancorous Americans make their voices heard through greater participation in every stage of the political process."
Those who do lean strongly to either the left or the right tend to prefer to associate with others who share their beliefs and live in communities with people who have similar values. A quick glance at an electoral map offers further evidence of the geographic divide between Democrats and Republicans – certain states almost always vote Democrat, while others are consistently Republican.
Below are 10 of those states that tend to most often vote Democrat. To develop this list, we looked at Gallup's analysis of political party affiliation by state, as well as past presidential election results, and current polling and predictions for the upcoming 2016 election from sources like FiveThirtyEight.
1. Vermont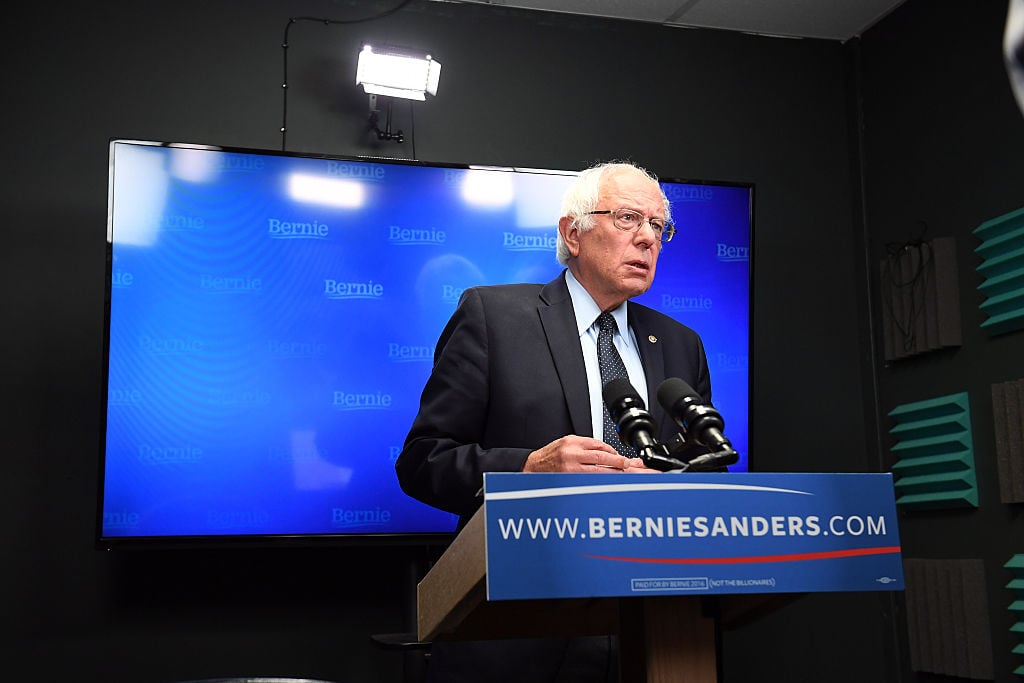 Vermont is the most Democratic state in America, according to Gallup, with Dems enjoying a 22% advantage in the state in terms of party affiliation. The Green Mountain state is also the most liberal in the country, per Gallup. Vermont has produced two maverick Democratic presidential candidates in recent years – Howard Dean and Bernie Sanders – and is known for being ahead of the national curve when it comes to enacting laws supporting gay marriage and universal health care.
Vermont wasn't always so liberal, though. The state was reliably Republican until the 1960s, according to The New York Times, when left-leaning people from large East Coast cities began relocating to the state. Today, Trump has little chance of securing Vermont's three electoral votes, according to FiveThirtyEight, which gave Clinton a 93% of winning the state based on its polls-plus election prediction, which is based on a combination of polls, economic data, and historical data.
2. Hawaii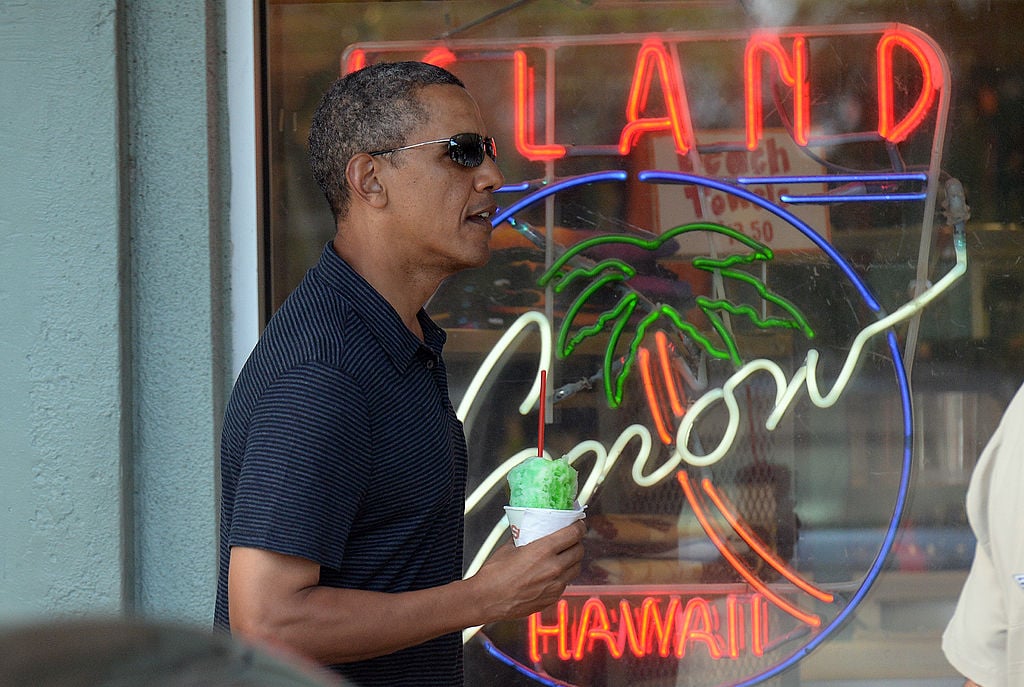 After Vermont, no state in the U.S. is more solidly blue than Hawaii, according to Gallup. In terms of party affiliation, Democrats have a 21-point advantage in the state and Clinton is virtually guaranteed to win in November. FiveThirtyEight gives Trump less than a 1% chance of carrying the state. The last time a state went Republican in a presidential election was in 1984, when Ronald Reagan beat Walter Mondale.
Hawaii's entire congressional delegation is Democratic, though one seat is currently vacant following the death of Rep. Mark Takai. Governor David Ige is also a Democrat, and there is only one Republican in the Hawaii state Senate.
3. Rhode Island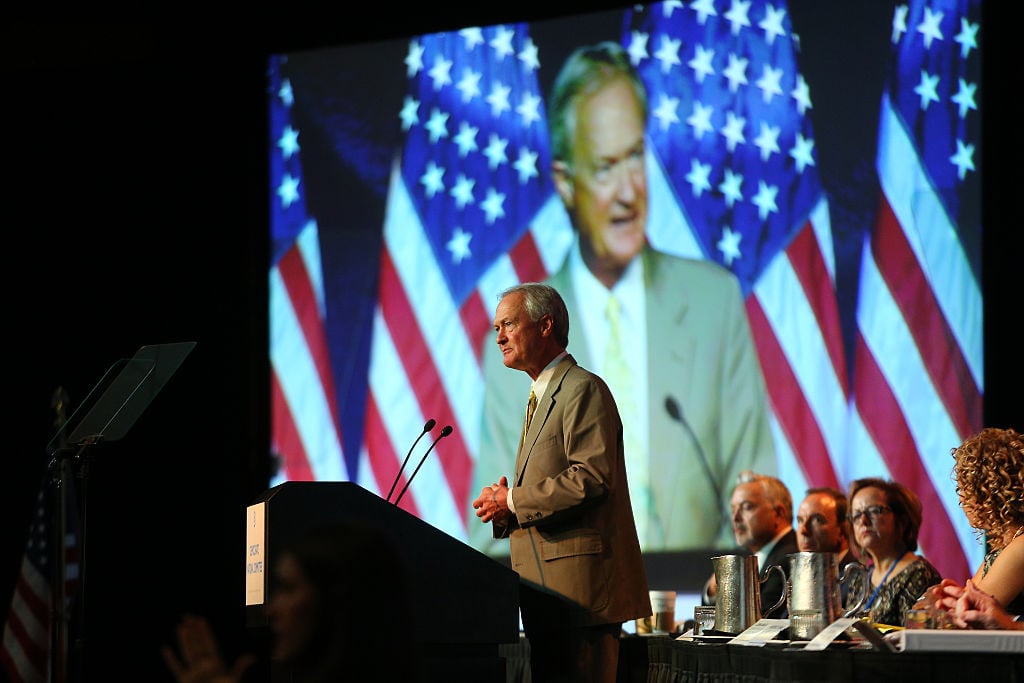 Democrats have tiny Rhode Island pretty much sewn up in November. The state is the third least conservative in the country, according to Gallup, and though no polls have been conducted, FiveThirtyEight's polls-plus forecast gives Clinton a 94% chance of winning there. The state last backed a Republican presidential candidate in 1984. The state's four-person congressional delegation is entirely Democratic.
Politically, Rhode Island is the "least polarized state" in the country, according to The New York Times. Though the state is reliably blue, its Democrats tend to be more conservative than in some other states, while Republicans are more liberal. When the state legalized gay marriage in 2013, some Democrats in the state legislature were opposed, but every Republican voted for the legislation.
"Lots of Democrats here would be Republicans somewhere else, but they don't feel they can win without a 'D' next to their name," Rhode Island Representative Brian Newberry, a Republican, told the Times.
4. California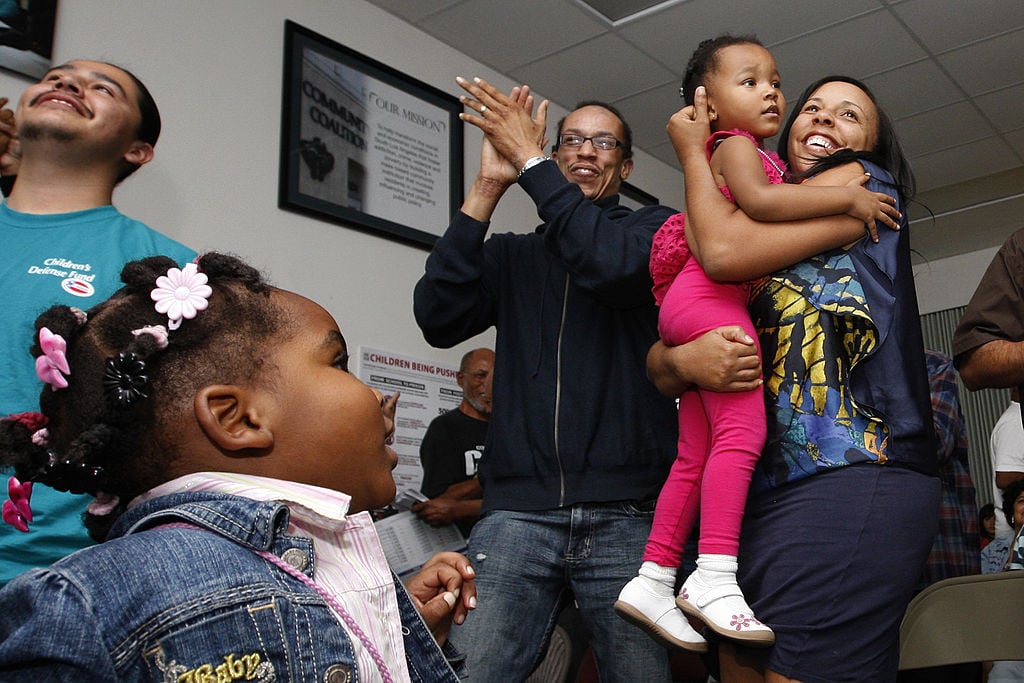 Today, California has a reputation as a bastion of West Coast liberalism, but the state that gave the country Ronald Reagan wasn't always a Democratic stronghold. From the 1950s through the 1980s, Californians typically backed Republican candidates for president. But beginning in 1992, the state shifted to the Democratic column, where it's remained ever since.
Today, about 28% of the state's voters are Republicans and another 24% identify as Independents, according to the Public Policy Institute of California. Changing demographics were behind the shift, according to political experts. Of the 13 presidential polls conducted in the Golden State so far, all have Clinton leading Trump by at least 10 points, and several have her up by 25 points or more. FiveThirtyEight gives her a 96% chance of winning the state based on polls alone, and her advantage increases even more with economic and historical data is factored into the projection.
5. New York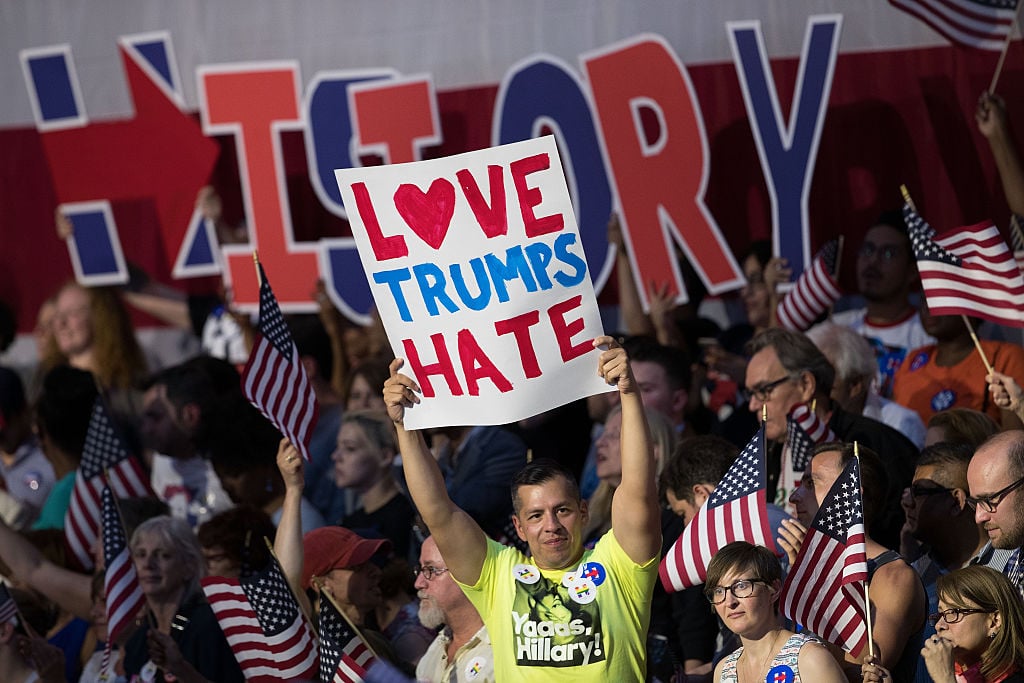 Given the strong ties both Clinton and Trump have to New York, you might expect this state to be more of a toss-up in November. But the billionaire Republican candidate has just a 2% chance of triumphing in his home state, according to FiveThirtyEight.
Clinton has had a double-digit lead in every poll conducted since March 2016. Voters in New York are also more likely to lean Democratic than Republicans, with Democrats having an 18% edge in party affiliation in New York, according to Gallup. The state is not solid blue, however. Voters in western and upstate New York favored Mitt Romney in the 2012 election.
6. Illinois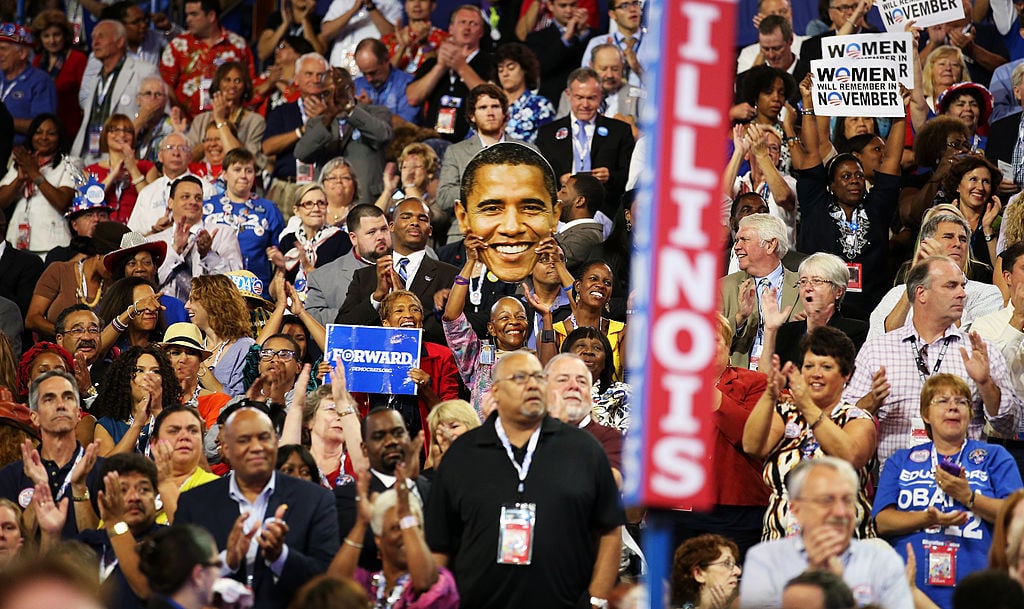 Hillary Clinton was born in Illinois and Barack Obama launched his political career in this strongly Democratic Midwestern state. Currently, Clinton has a 95% chance of winning Illinois's 20 electoral votes in November, according to FiveThirtyEight's polls-plus forecast.
Though Illinois has favored Democrats in presidential elections since the 1990s, Republican presidential candidates triumphed consistently throughout the 1970s and 1980s. Much of the southern part of the state still leans Republican, though Democrats dominate in Chicago and the surrounding suburban areas, where most people in the state live.
7. Massachusetts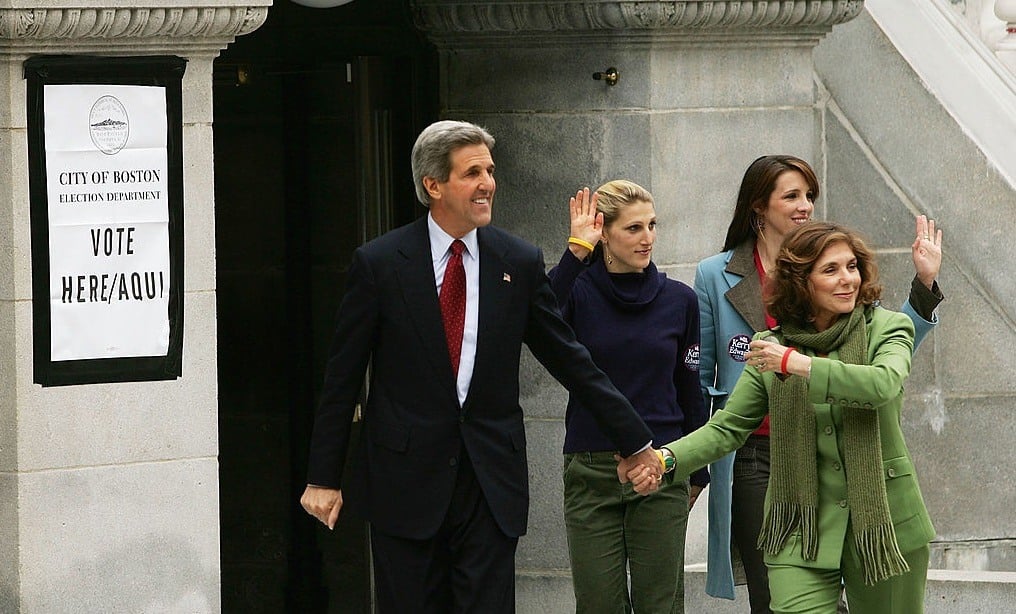 Massachusetts in the second-most liberal state in the country, according to Gallup, and Democrats outnumber Republicans by 19%. Trump has a 1% chance of winning the state in 2016, FiveThirtyEight predicts, and the two polls conducted so far in the state have Clinton ahead by 24% to 36%.
Currently, every senator and representative from Massachusetts is a Democrat. Though voters supported Reagan in 1980 and 1984, the state has gone blue in every presidential election since 1988. But the governor, Charlie Baker, is a Republican.
8. Maryland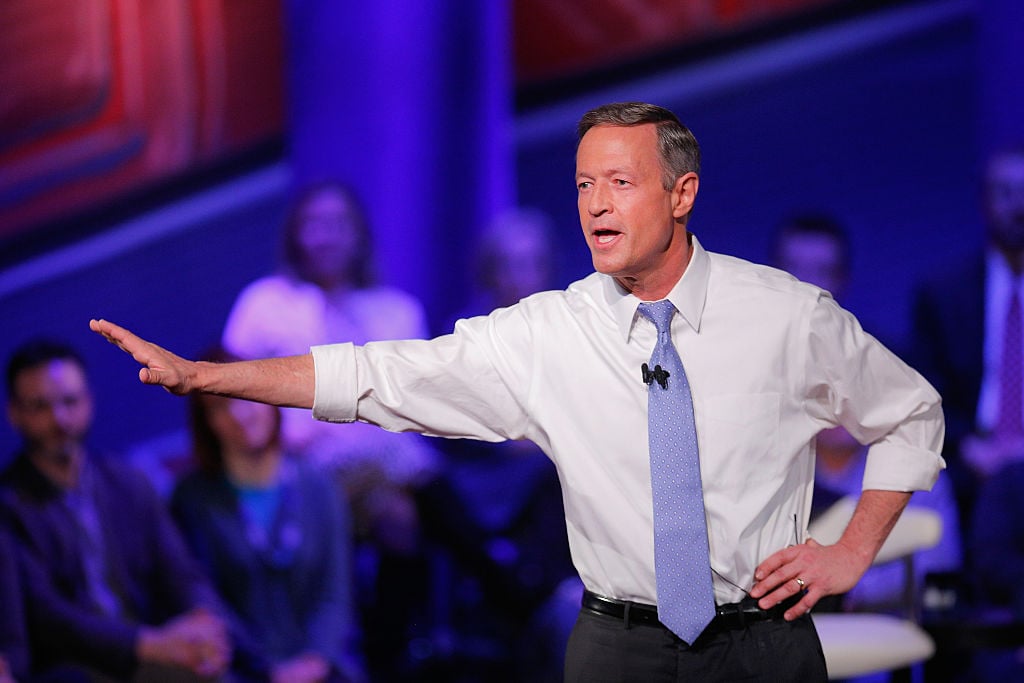 Outside of Washington, D.C., Clinton enjoys one of her strongest advantages in Maryland, where she has a 99.8% chance of winning the election, according to FiveThirtyEight. Since 1988, Maryland voters have favored Democrats over Republicans in presidential contests.
As of June 2016, there were twice as many registered Democrats in Maryland as there were Republicans. Governor Larry Hogan, however, is a Republican. As in many other states, the more urban areas favored Barack Obama during the 2012 presidential election, while more rural areas in the western and eastern parts of the state voted for Mitt Romney.
9. Connecticut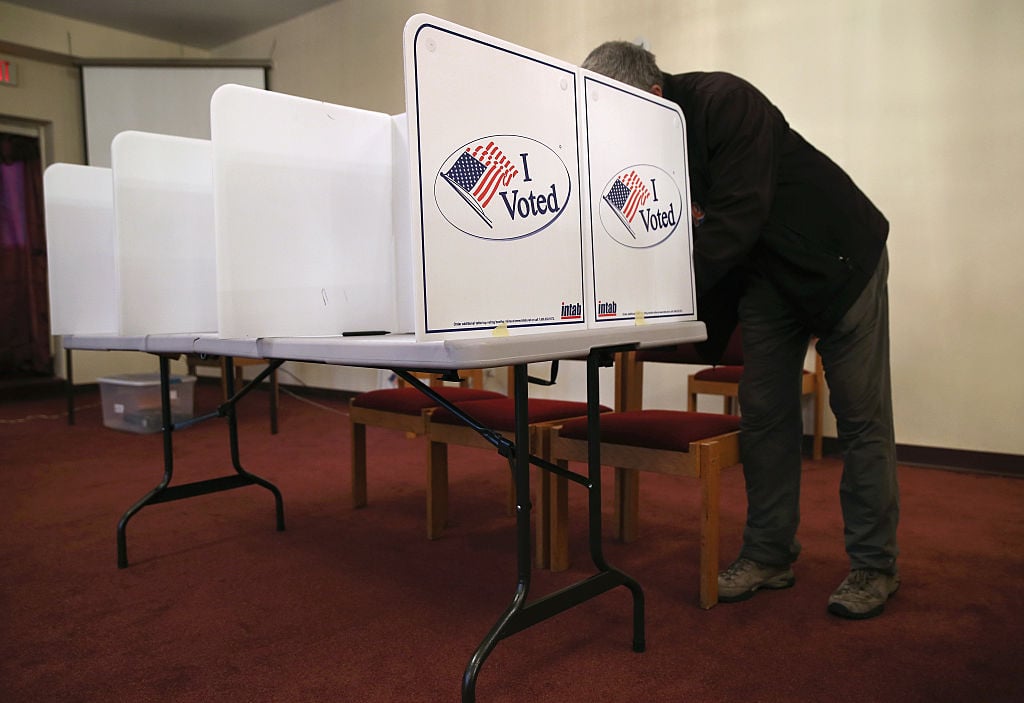 Democrats control the state legislature in Connecticut, and the state's governor Daniel Malloy is also a Democrat. The state has gone blue in every presidential election since 1988, and every member of its congressional delegation is a Democrat as well.
Clinton has a 73% chance of winning in Connecticut in November based on polling data, but when other factors are considered, her odds of beating Trump increase to 82%, according to FiveThirtyEight. Though the two most recent polls, conducted in April and June, put her ahead of Donald Trump, her lead is smaller than it is in some other traditionally Democratic states.
10. Delaware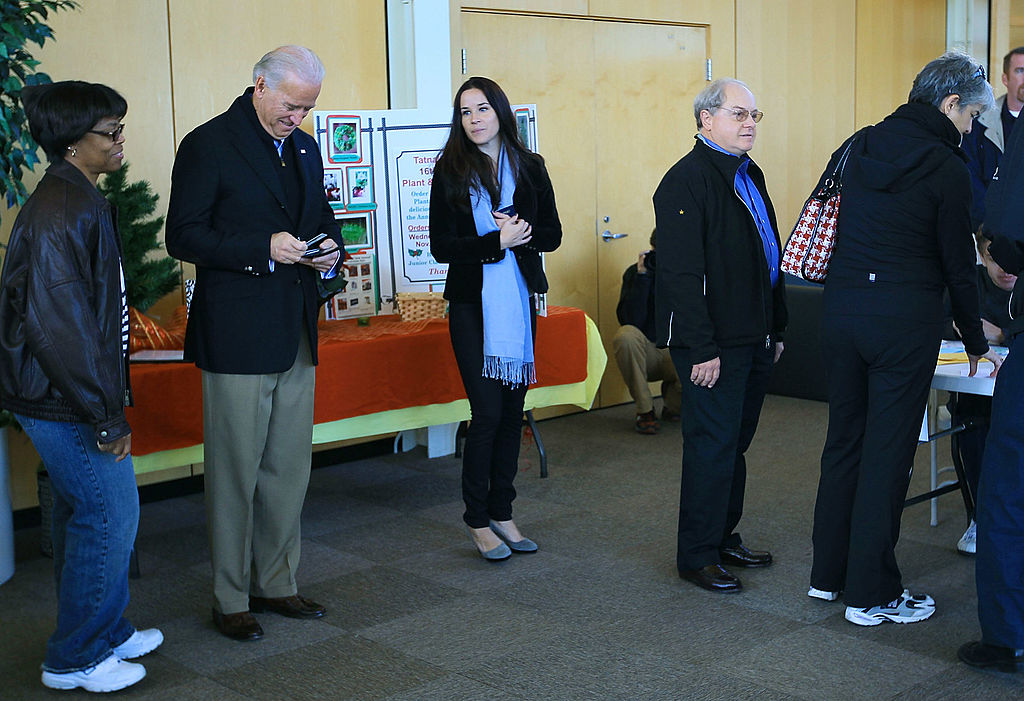 Delaware has supported Democrats in every one of the last six presidential elections. Though no election polls have been conducted in Delaware yet, the state's past voting history means most experts are predicting another win for Democrats, with FiveThirtyEight giving Clinton an 90% chance of wining the state in November.
The majority of the state's registered voters are Democrats, and there are nearly as many Independents as there are registered Republicans. The state's two senators and one representative are both Democrats. Vice President Joe Biden represented Delaware in the U.S. Senate from 1973 until 2009.
Follow Megan on Facebook and Twitter
More from Culture Cheat Sheet: