5 States With the Best (and Worst) Labor Laws
The status of the American workforce drastically depends on where you live. Federal laws establish minimum baselines, but most of the day-to-day impact on your earnings, work life, and well-being depend on which state you live in. Some residents are drowning in high taxes, while others are finding it impossible to make a living at all.
There are many factors that play into how protected employees are in their jobs. Some states have fantastic paid family leave laws, that allow one or both parents to take time off work after having children. Other states excel at anti-discrimination laws, whether it's for gender, race, or sexual orientation. However, for every state that is putting employee labor laws first, there are plenty of others dropping the ball.
Labor laws are complex, and different ones are a higher priority for people depending on their individual experiences. To get a good view of labor laws in the United States, we've broken down the best and worst states in terms of five main categories: union strength, paid family leave, discrimination protections, pay (in terms of minimum wages), and whistleblower policies. Take a look at which states (along with Washington D.C.) are doing the best — and worst — at implementing policies that are beneficial for employees.
1. Union strength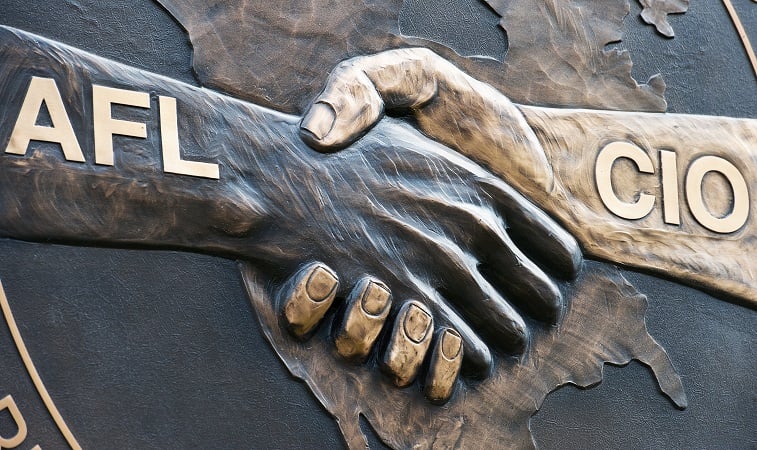 Of all the workplace dynamics, unions can be one of the most controversial. There's an argument to be made that unions can raise employee wages and benefits through collective bargaining, while also providing more job security for union members. The case can also be made that unions can ultimately hurt businesses by demanding wages and other stipulations that drive down company profits. There's a reason why it's such a contentious issue, and both sides are convinced that their way is the best way forward. No matter which side of the debate you're on, it's clear some states have stronger unions than others.
According to a report from 24/7 Wall St., union strength comes at least in part by its numbers. New York, with the highest percentage of workers in a union, also has the second-highest number of union members, with more than 2 million people represented by unions in the state. California has the highest number of union members at almost 2.5 million, but its large state population means that share is only 15.9% of all workers — landing it at No. 6 in the overall rankings. Here are the top five states with the highest percentage of union membership:
New York (24.7% of workers are in unions)
Hawaii (20.3%)
Alaska (19.6%)
Connecticut (16.9%)
Washington (16.8%)
The publication also put together a list of the weakest unions, with the lowest percentages of union membership compared to other states in the country. In terms of numbers alone, Wyoming has the fewest union workers in the country, with fewer than 19,000 union members. Here are the states with the lowest percentages:
South Carolina (2.1%)
North Carolina (3.0%)
Utah (3.9%)
Georgia (4.0%)
Texas (4.5%)
2. Paid family leave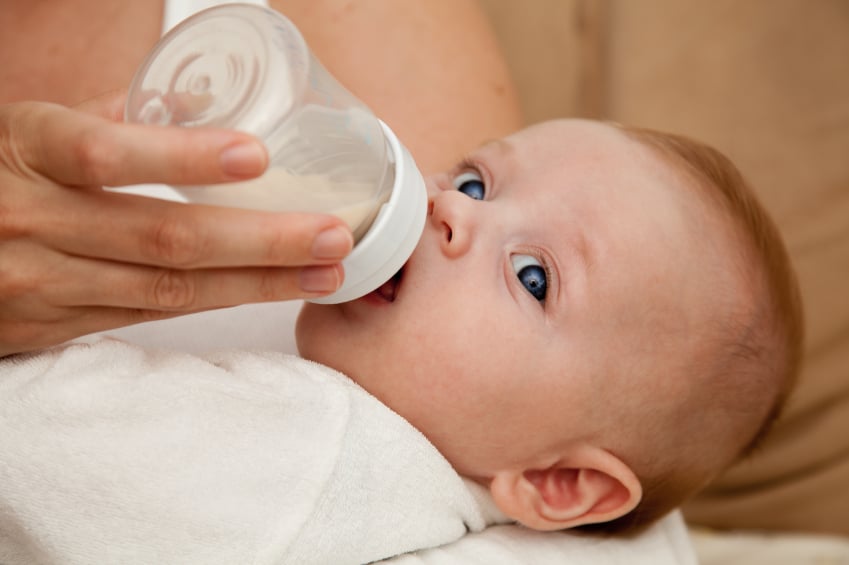 San Francisco and the state of New York made history in early 2016 by being some of the first governments to enact paid family leave laws that are more in line with the statues of other countries. San Francisco allows for six weeks of fully paid leave for mothers, fathers, and same-sex couples, while New York allows for three months of leave, allowing workers to still collect a share of their salary for that entire time.
With New York's policy change, it joins just three other states with paid family leave for private-sector workers, including New Jersey, California, and Rhode Island. Paid leave and sick leave tend to stereotypically affect women the most — fairly or not. As a result, it's been a focus of the Institute for Women's Policy Research, which graded each state on its paid leave policies (many affect both men and women). None of the states earned an "A" grade, but here are the top five states, according to the institute:
New York (B)
California (B)
Washington, D.C. (B)
New Jersey (B-)
Rhode Island (B-)
The institute did, however, fail a few states for their lack of paid leave policies and provisions. Here are those bottom-rung states, according to the institute:
Indiana (F)
Utah (F)
Montana (F)
Mississippi (D-)
Wyoming (D-)
3. Discrimination
"Privilege" is still a word that can divide people in the United States — in terms of who has it, and who doesn't. Unfortunately, this is true of the workplace just as it is in everyday society. Though these are far from the only discriminations out there, we broke down the best and worst states for anti-discrimination laws in terms of gender, race, and sexual orientation.
Sexual orientation
According to a comprehensive report from the Center for American Progress, 15 states and Washington, D.C. have laws that protect against both sexual orientation and gender identity discrimination in the workplace. These include California, Colorado, Connecticut, Hawaii, Illinois, Iowa, Maine, Massachusetts, Nevada, New Jersey, New Mexico, Oregon, Rhode Island, Vermont, Washington, and Washington, D.C.
In 10 states, those protections are still lacking, according to the center. Alaska, Arizona, Indiana, Kansas, Kentucky, Michigan, Missouri, Montana, Ohio, and Pennsylvania all include some provisions, but they are much weaker than the laws in other states. For one thing, they are classified as executive policies instead of laws, which means the governor can rescind them at any time. They also typically only apply to public sector employees, meaning a large swath of workers aren't protected.
Race
The progress for people of color can be tracked by many, many measures — including those at work. One analysis conducted by WalletHub attempted to see which states are offering the most equal opportunities, particularly when comparing black and white people. The survey took into account gaps in median annual income, labor-force participation rates, unemployment rates, small business ownership rates, and several other factors. Here are the top five states for equal work opportunities, according to the study:
Hawaii
New Mexico
Texas
Maryland
California
And here are the states lacking the most:
Minnesota
Washington, D.C.
Maine
Wisconsin
Iowa
Gender
The gender pay gap is a very real thing, though it can be more evident in some states compared to others. Another WalletHub analysis took a look at the workplace opportunities for women compared to men across each state. The study took into account pay gaps, the number of executive positions given to women versus men, and the number of hours worked, among other factors. Here are the states that offer the most workplace equity:
Hawaii
New York
Illinois
Maryland
Vermont
These five states, according to WalletHub, do the worst job of providing equal opportunities by gender:
Utah
Idaho
South Carolina
Texas
Wyoming
4. Pay
The gender pay gap can certainly affect paychecks overall from state to state, but so does a state's attitude toward paychecks in general, regardless of gender. States are mandated to at least meet the $7.25 minimum wage threshold (except for cases like tipped workers and other exempt employees). However, while some states are raising wages far and above the national baseline, others are content to wait on the federal government to make any changes.
New York and California are among the first states to eventually raise their wages to a minimum of $15 per hour, but that won't become a reality for a few years. Here are the current top minimum wages across the country, according to the National Conference of State Legislatures:
Washington, D.C.: $11.50
California: $10
Massachusetts: $10
Alaska: $9.75
Connecticut, Rhode Island, and Vermont: $9.60
Five states, Alabama, Louisiana, Mississippi, South Carolina, and Tennessee, have not adopted a state minimum wage at all. Another 15 states are content with the floor-level $7.25 per hour. For a full list of wages, check out the conference's website.
5. Whistleblower protections
We all hope we never work at a company whose ethical shadiness make us seriously consider reporting them to the relevant watchdogs. But if you would find yourself in such a position, it would be nice to know you'll be protected by your state from your company trying to retaliate against you. Each whistleblowing situation is extremely unique, and even federal protections can vary. However, some states lay out specific guidelines for how employees should be protected, while other states have no protections at all.
A total of 15 states include whistleblower protections for both public-sector and private-sector employees. The thoroughness of each law varies wildly. One of the more generous attributes in some cases is the length of time employees have to file a claim or lawsuit against their employer, if they believe they were terminated or otherwise punished following whistleblowing activity. States like California and Hawaii, for example, allow up to three months to file a claim, which is longer than many states. Rhode Island allows for a full three years, according to the National Conference of State Legislatures.
As we mentioned before, an almost equal number of states stay completely silent about whistleblower protections. Sixteen states offer no laws or official protections for whistleblowers, besides what might be relevant to them at the federal level. Some of those states have a small population and small business presence, but others include states like Texas, Virginia, and Washington, D.C.
Follow Nikelle on Twitter and Facebook
More from Money & Career Cheat Sheet: