Are These the Nicest Cities in America?
Many Americans consider things like the cost of living or employment opportunities when choosing which city to plant their roots. Rightfully so, as homeownership is nothing if not costly. But monthly mortgages become pointless if your neighbors are rude and the local community seems to channel the Grinch over Mother Theresa.
Your liable to enjoy where you live if kindness is more than just a virtue and a friendly wave among neighbors is standard practice. Some regions, like the South, are known for their hospitality. Others are not. The Cheat Sheet looked at survey data from across the web to find where America's most courteous folks reside. We analyzed information from WalletHub, Travel and Leisure, U.S. News, and others to compile a master list of America's nicest cities.
Ahead are 15 places where the people are kind and the communities are charitable. Do you live in one of America's nicest cities?
15. Jersey City, New Jersey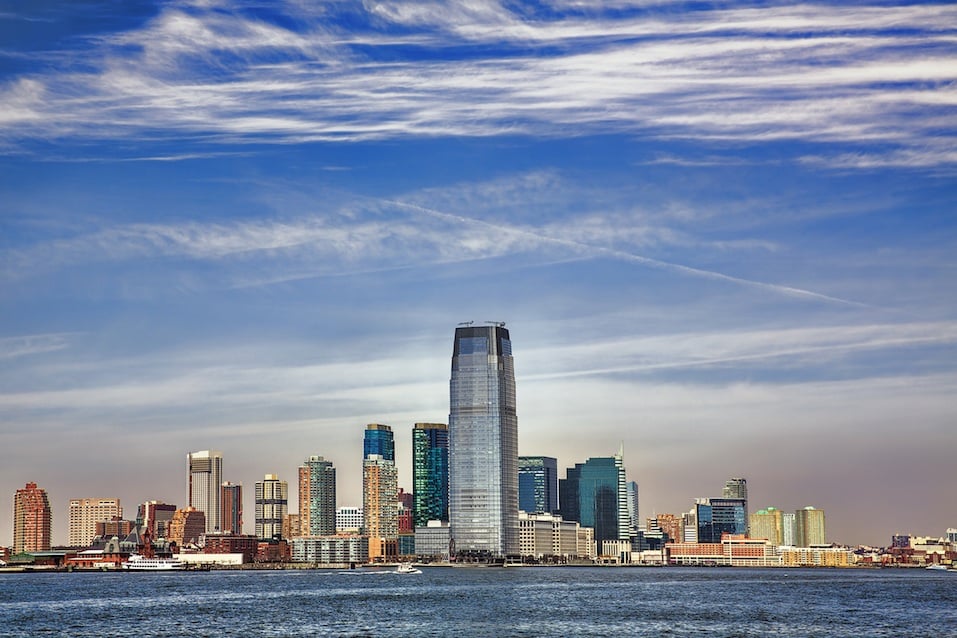 Though few would deem New York City a "nice" metropolis off the bat, many would consider its surrounding suburbs friendly. Jersey City sits close enough to NYC to enjoy big-city perks, yet distant enough to thwart the cold demeanor neighbors sometimes protrude in urban environments. New Jersey is also one of the best places to live in the U.S., according to Money magazine. Locals log a respectable number of volunteering hours per capita and the city ranks No. 1 for student well-being, which Wallet Hub qualifies as a low teacher to student ratio.
Next: A city known for inclusiveness
14. San Francisco, California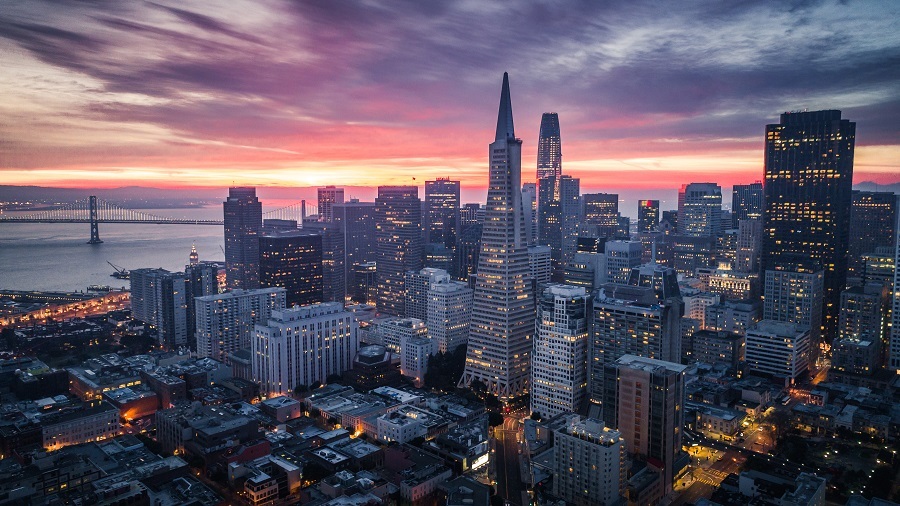 U.S. News describes San Francisco, California as the "heart of the bohemian lifestyle, the epicenter of the LGBT rights movement and the launching point of the technology era" in their 2018 Best Places to Live list. It's a city with multiple personalities, all of which are shining examples of American kindness and hospitality. Urban communities attract young entrepreneurs while historic streets convince retirees to stay for good.
Next: A friendly small-town vibe
13. Milwaukee, Wisconsin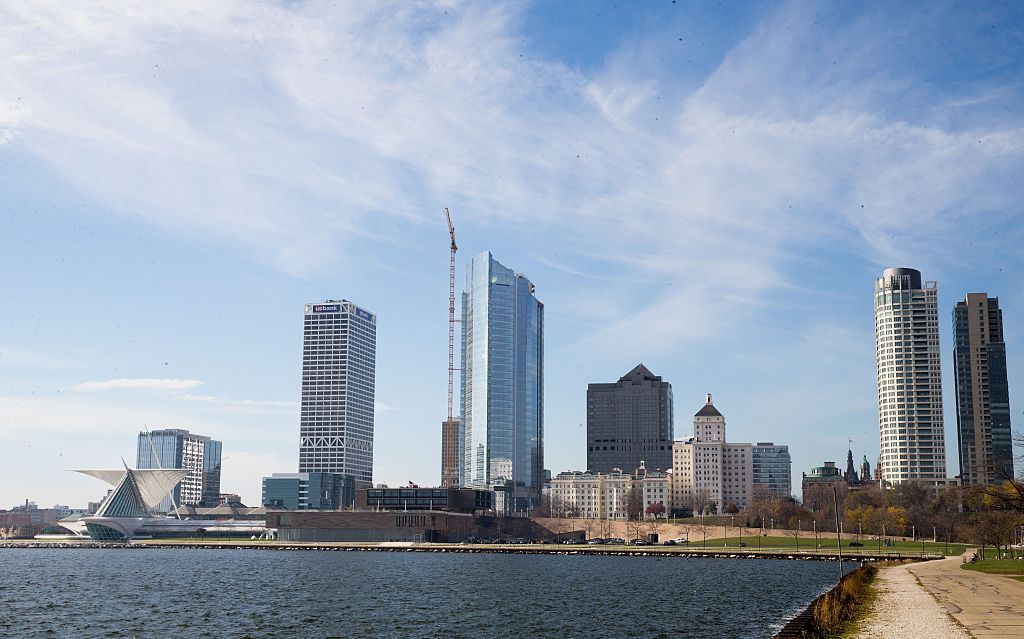 Milwaukee oozes Midwestern hospitality. Residents believe it's the city's small-town vibe with urban underlays that make kindness one of Milwaukee's defining characteristics. Travel and Leisure marked this city as one of the friendliest in the nation. Wallet Hub agreed, claiming people in here are most likely to offer favors to a neighbor in need.
Next: It's all good on the West Coast
12. San Diego, California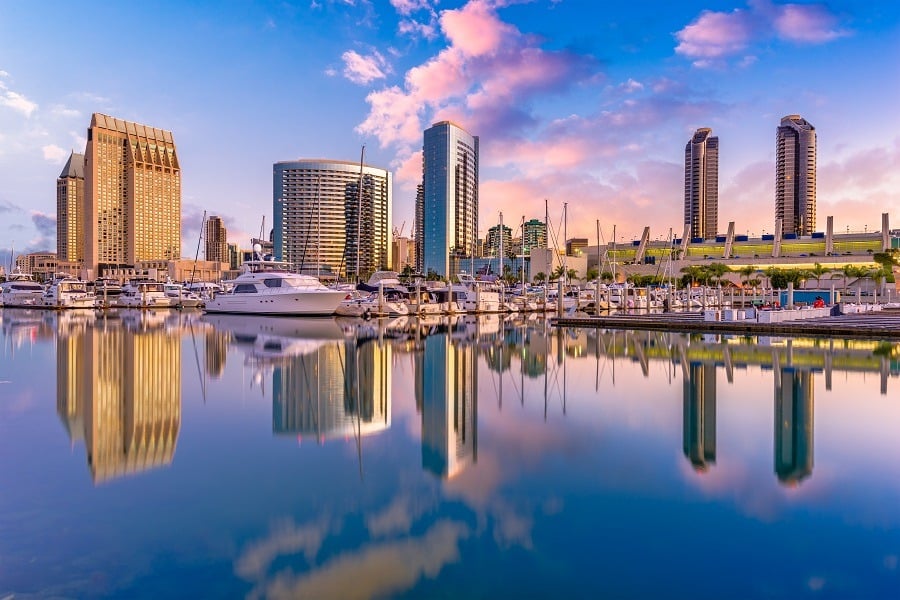 Life is good in San Diego. At least that's what data suggests. Wallet Hub and U.S News award this coastal town honors for generosity and acts of kindness. It's even home to some of the best weather retirees and young professionals appreciate year-round. Who doesn't smile when it's still 70 degrees and sunny in March?
Next: A charming Southern city
11. Greenville, South Carolina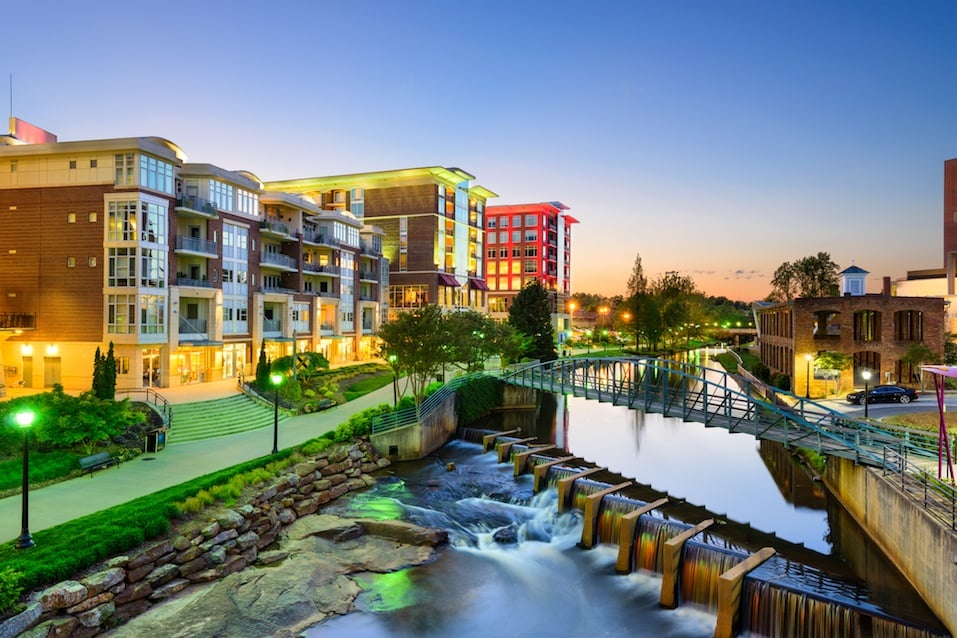 Greenville, South Carolina, boasts quintessential southern charm that both locals and travelers adore. The city's American kindness even edges out its other famously friendly neighbor, Charleston. Greenville is another "Best Places to Live in 2018" contender and it is commonly referred to as one of the coolest towns in the South. Therefore, Greenville, South Carolina nabs the 11th spot on our nice list.
Next: People are patient in this city
10. Seattle, Washington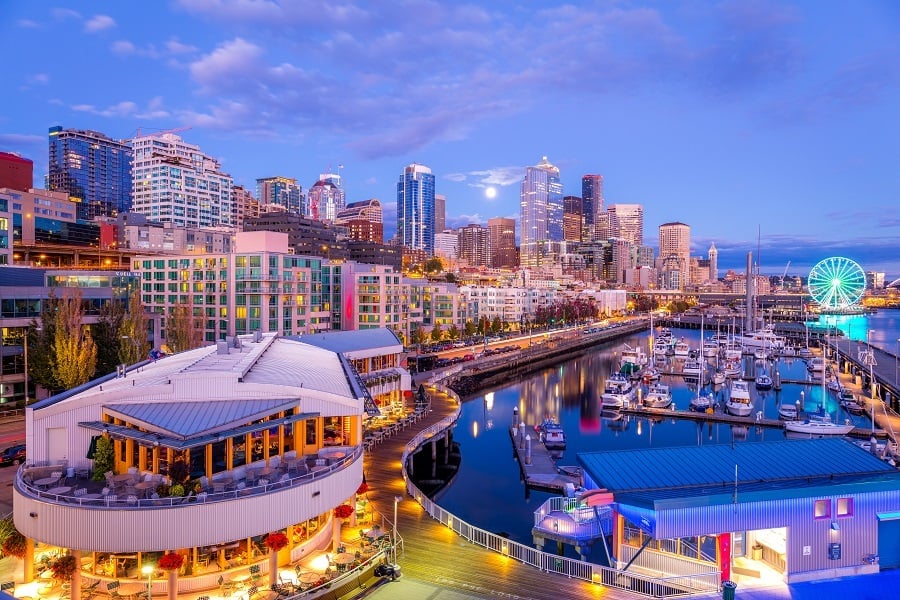 Move to Seattle and you'll enjoy a low crime rate, an environmentally-friendly outlook, and a patient demeanor among neighbors. Wallet Hub applauds Seattle's top-ten efforts in caring for both the community and its population of vulnerable people. This Northwestern town is another top performer on U.S. News' Best Places to Live list, claiming its calm and patient atmosphere is what lures residents in the most.
Next: People looking out for one another
9. St. Paul, Minnesota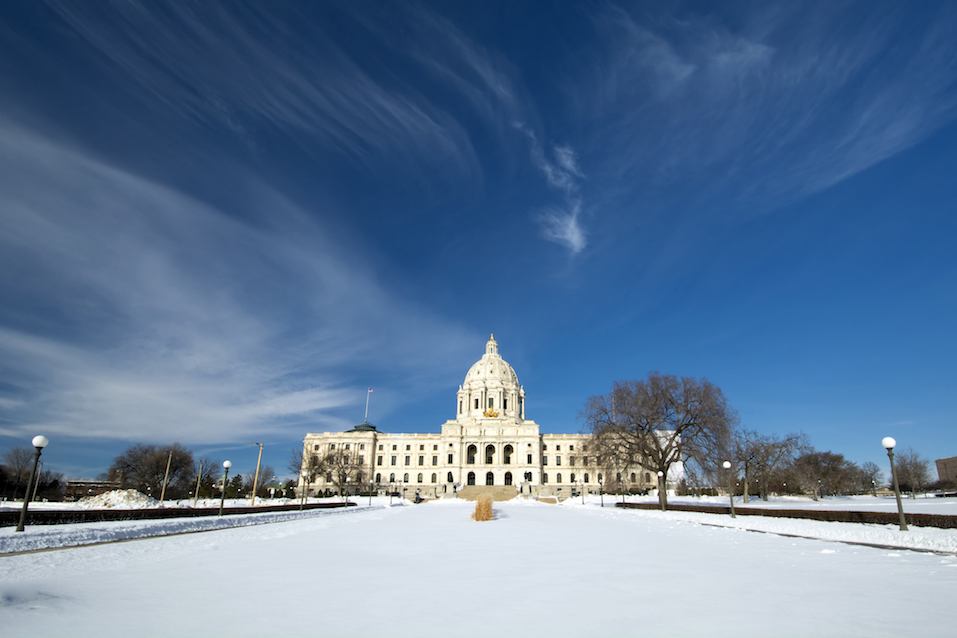 According to locals, "Minnesota Nice" is a real thing. Travel and Leisure would describe St. Paul — and its twin city, Minneapolis — as affable and helpful. But it seems experts everywhere praise St. Paul for its kindness above all. NerdWallet ranked this city as one of the most LGBT-friendly cities in America and WalletHub appreciates the large number of people working in social services per capita.
Next: A city with little stress and lots of sunshine
8. Fremont, California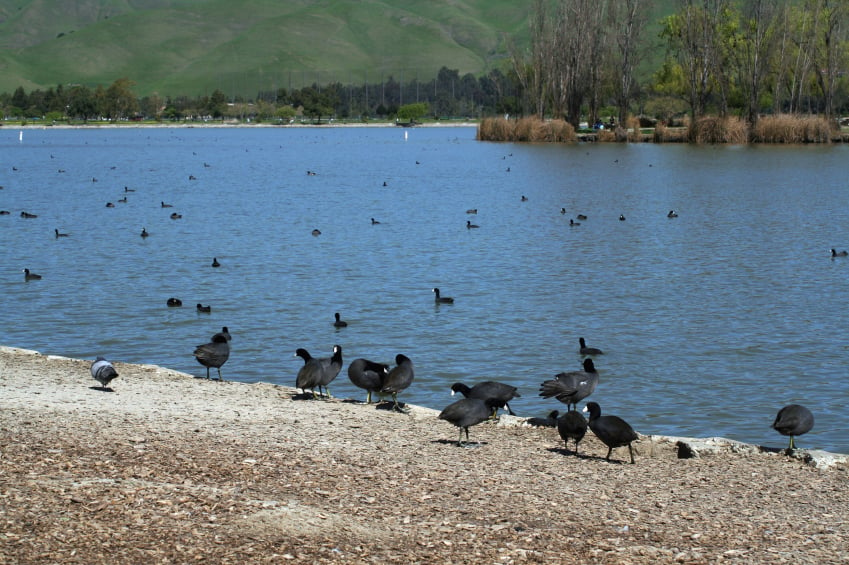 Maybe it's the beautiful weather and ample sunshine, but residents in Fremont, California are among the least stressed people in America. Such a casual lease on life likely contributes to why this West Coast town is also considered one of America's nicest cities. Wallet Hub concludes Fremont residents are caring individuals, supported by the fact that the city boasts the lowest level of childhood poverty in the country.
Next: People are happy here
7. Chesapeake, Virginia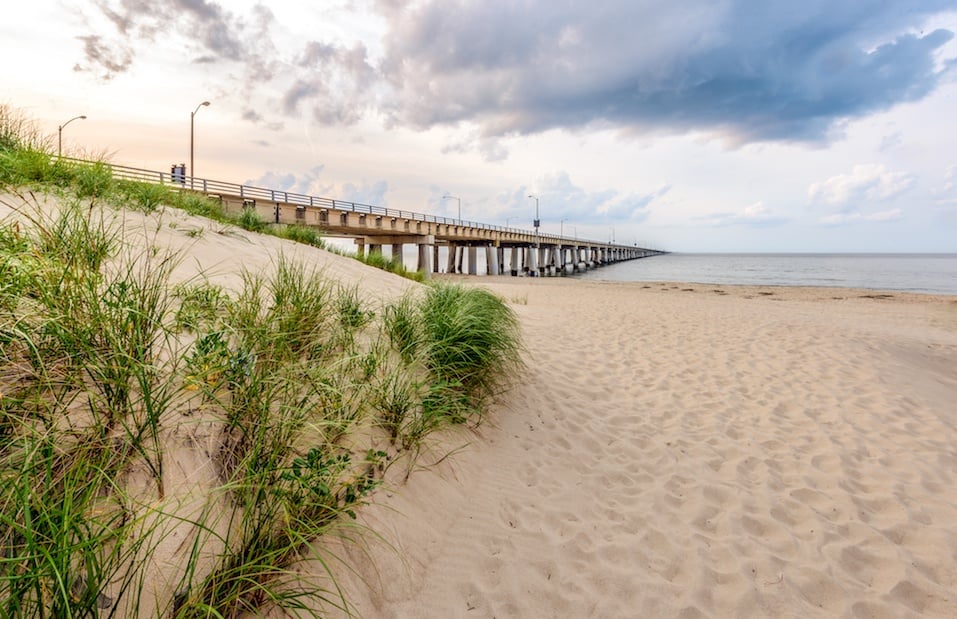 Chesapeake, Virginia, surpasses Fremont, California, to steal the seventh spot on our list because of its commitment to the community. It has fewer homeless people living outside of shelters than on the West Coast as well as a lower crime rate. So it's only natural that both Virginia Beach and Chesapeake residents would be among the happiest people in the U.S.
Next: A city with a big heart
6. Boston, Massachusetts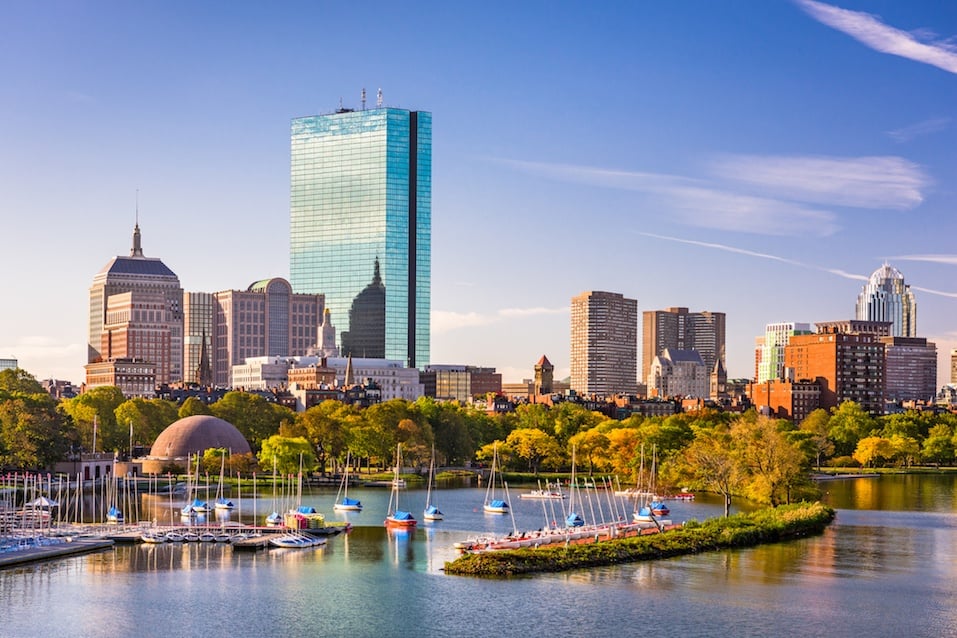 Boston is another city that's no stranger to "best of" lists. It is sometimes referred to as the "Cradle of Liberty" given its history. But Boston is also known as WalletHub's No. 1 most caring city when it comes to supporting the community. Residents care for their homeless population, students, and people in poverty more than most other cities according to their data.
Next: An alluring city
5. Colorado Springs, Colorado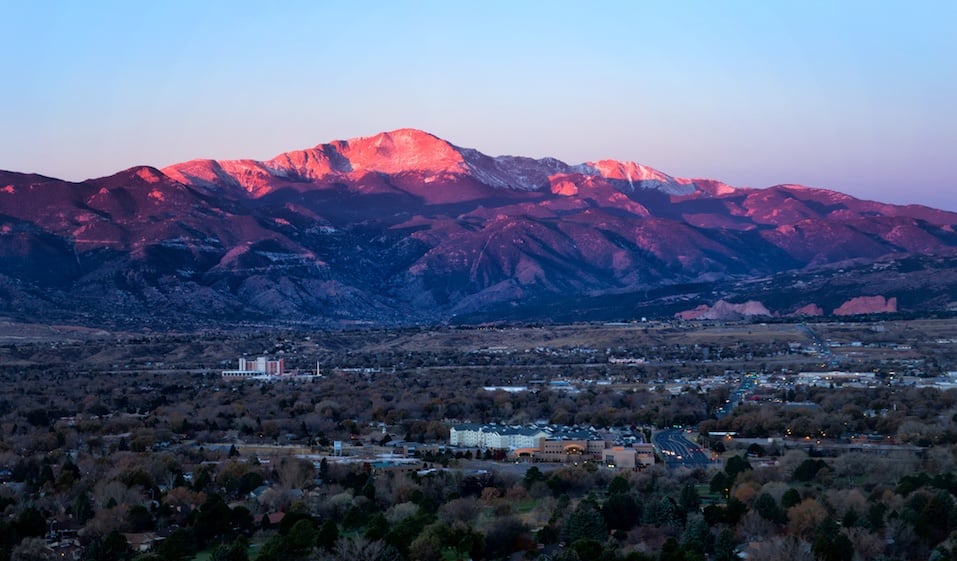 Natural wonders, a low cost of living, and a quieter way of life are all part of Colorado Springs' allure. As is somewhat customary for recreational tourist towns, the locals are kind and generous in nature toward all visitors. So, it's no surprise U.S. News ranked it the second-best place to live in 2018. It even nabbed the 13th spot on Wallet Hubs list of most caring cities.
Next: A unusually nice metropolis
4. Pittsburgh, Pennsylvania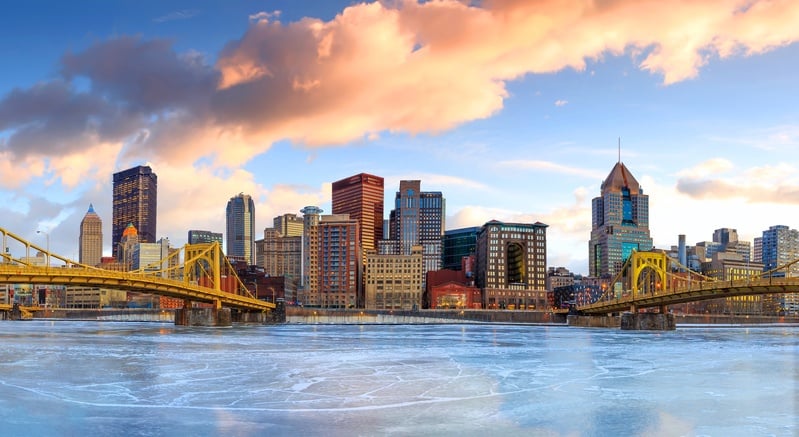 Pittsburgh usually appears on nationwide surveys that shine a light on undiscovered treasure towns. The City of Bridges is a beloved blue-collar district bustling with friendly neighbors and affordable communities. Not only is Pittsburgh labeled an overly caring city, but a separate Wallet Hub survey also commended its top scores for safety metrics. Locals feel comfortable heading out for beers and perogies at night in this city.
Next: A community making headlines
3. Lincoln, Nebraska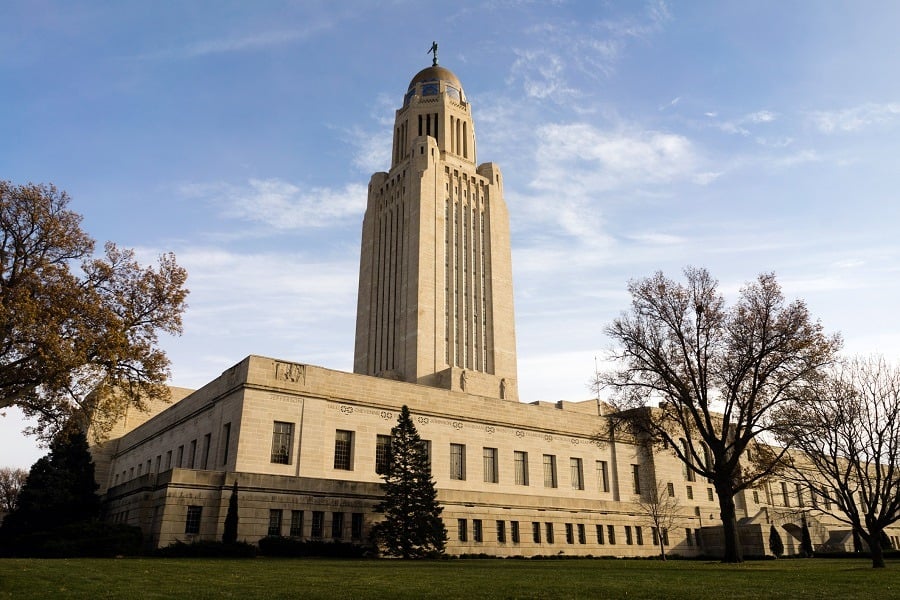 When asked if Lincoln, Nebraska should be among America's nicest cities, the answer is a resounding yes. Maybe it's another case of that Midwestern hospitality, but more people work in social and community services in this city than any other according to WalletHub. When locals took a stand to protect their community during the most recent Presidential election, Reader's Digest took notice and labeled Lincoln the nicest place in America.
Next: Think kindness, think New York
2. Buffalo, New York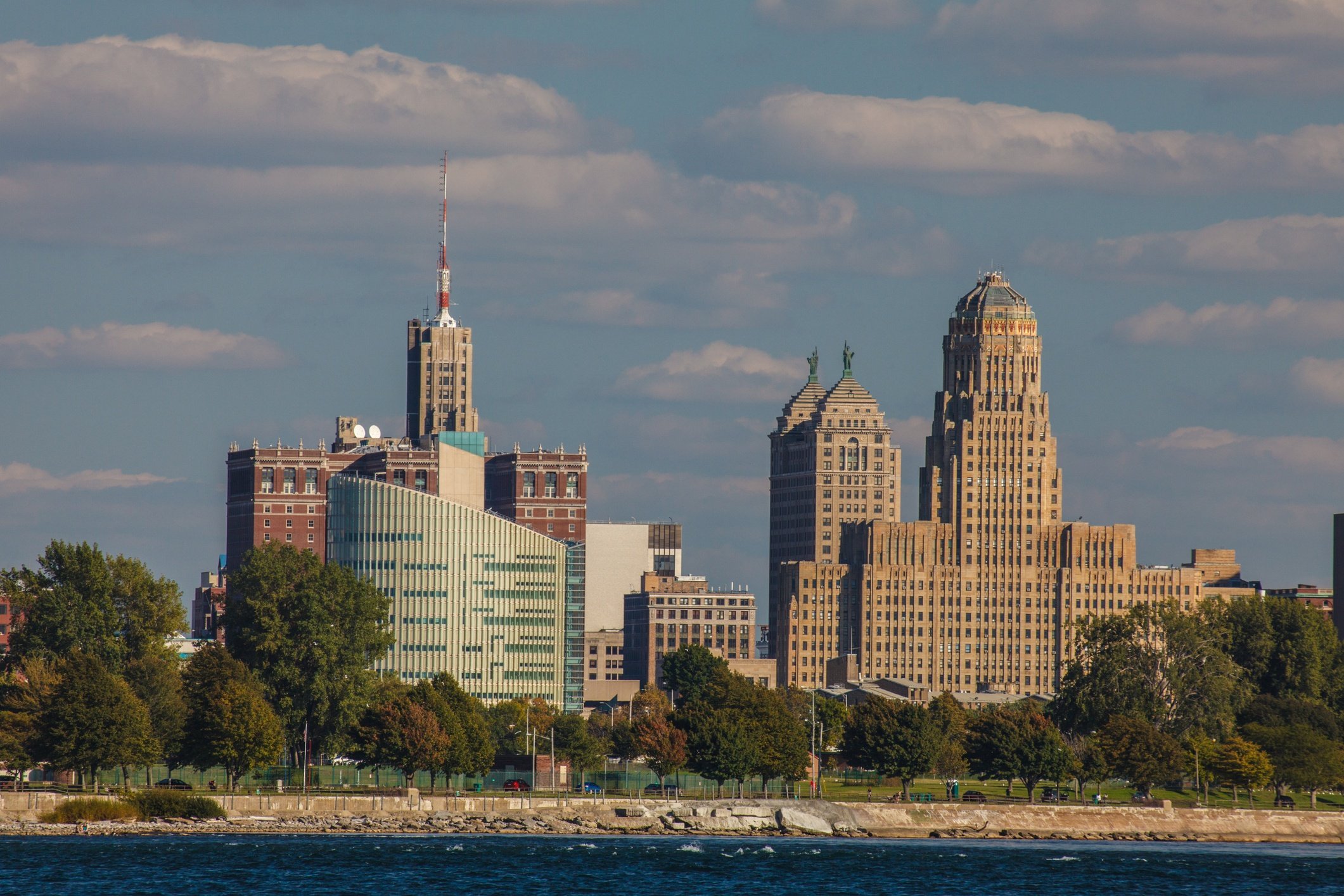 This upstate New York city takes second place on our list of nicest cities, but there really are no losers when it comes to a countdown like this. They don't call Buffalo the City of Good Neighbors for nothing. According to Travel and Leisure's explanation, "visitors ask for directions — not because they're lost, but because a local might just escort them to wherever they're going."
It doesn't get much nicer than that.
Next: The nicest American city
1. Madison, Wisconsin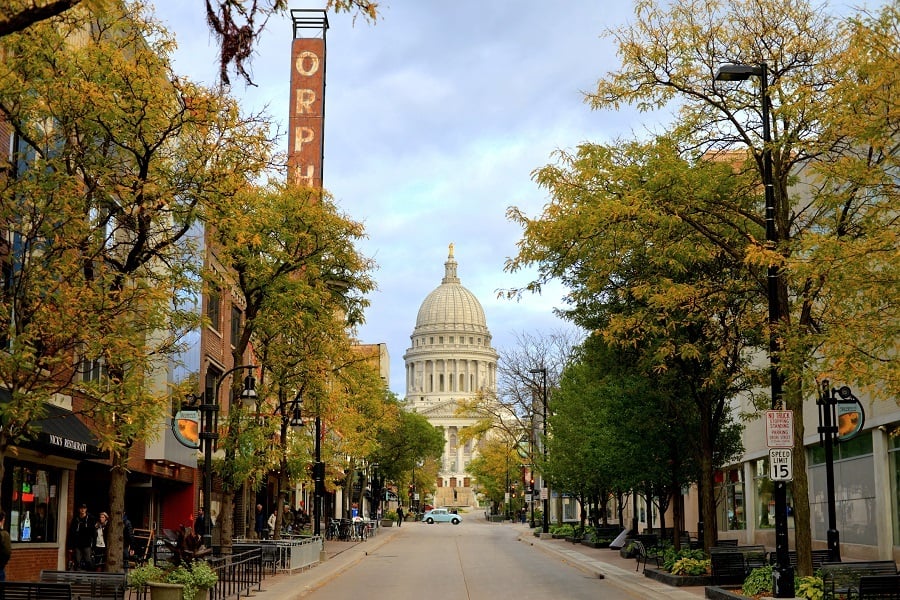 Expect an outpouring of caring and concern when you visit Madison, Wisconsin. It ranks as WalletHub's most caring city in the U.S., especially when it comes to supporting others in the workforce. The University of Wisconsin at Madison produces some of the best educators and healthcare providers in the country. Add a welcoming blend of college students, young professionals, and families into the mix and it's easy to see why we think Madison is the nicest city in America.
Follow Lauren on Twitter @la_hamer.
Check out The Cheat Sheet on Facebook!