A 'Retail Apocalypse' Could Hit These Cities Very Hard, and Very Soon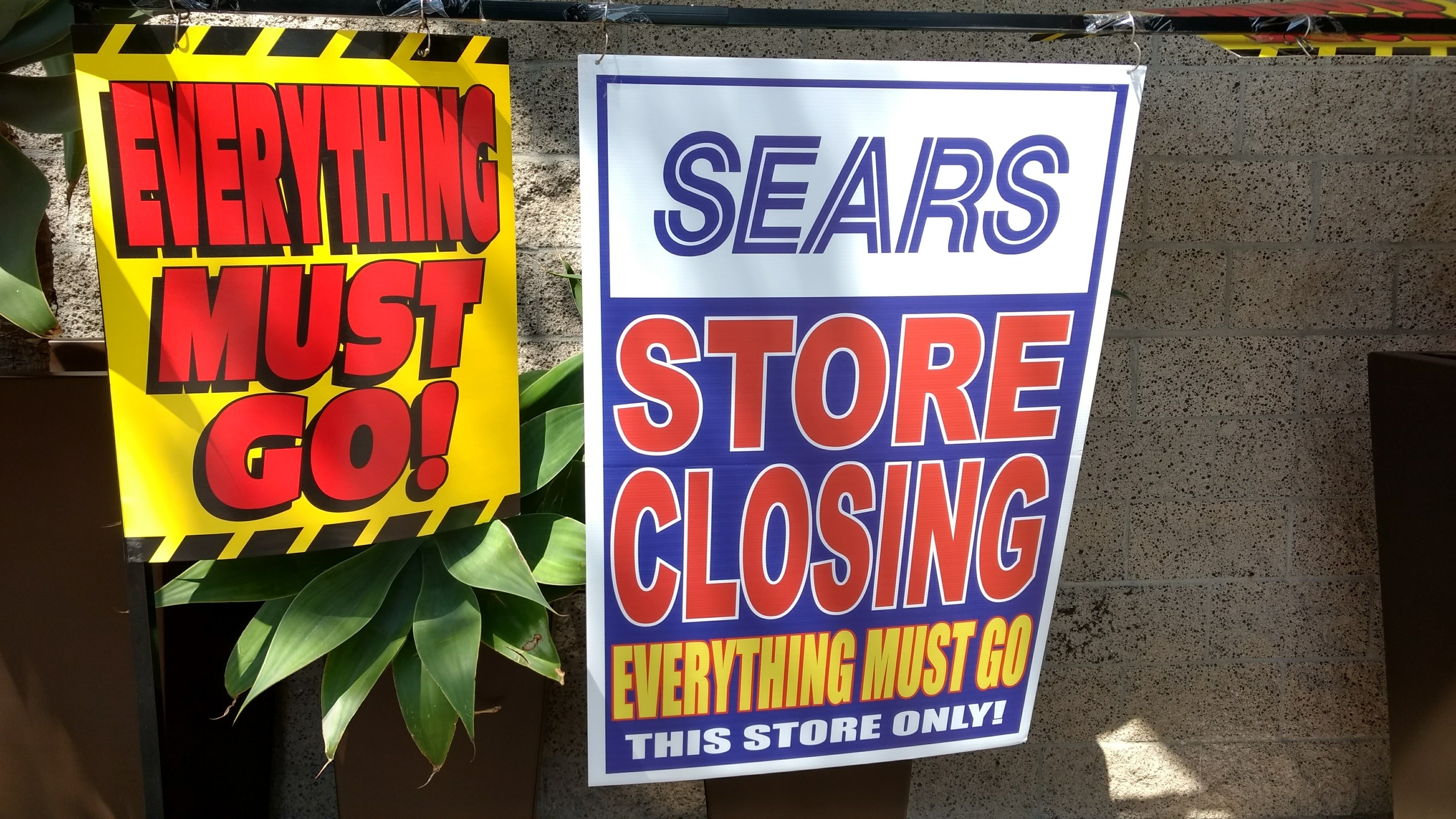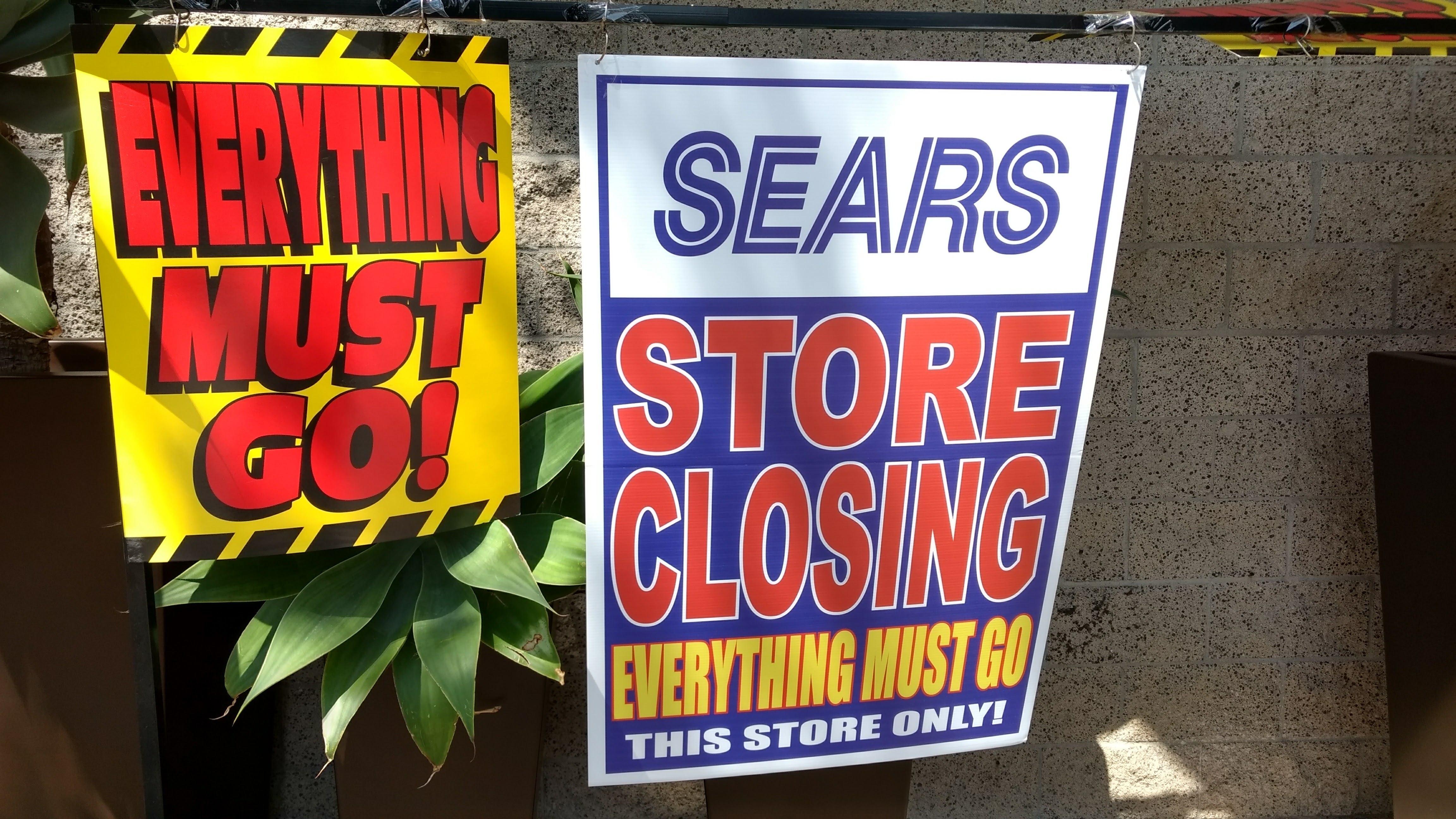 Rumors about the "retail apocalypse" have been swirling for years now. But with a relatively strong economy keeping stock prices up and the unemployment rate low, it's a story that's been somewhat overshadowed. Still, with the emergence of retail powers like Amazon and Walmart over the last two decades, many retailers and small businesses have closed up shop. They simply can't compete against the big guys. Who would want to pay more at several different stores when they could either order everything online or buy it all, cheaper, at a big box store?
It's a tough spot for struggling retailers. And even some of the biggest names in the businesses haven't been able to stay out of trouble. Companies like Sears and Macy's are closing locations left and right, and many startups and existing businesses are pivoting to adapt as consumers start shopping online more and more.
Retail apocalypse warning
Still, though, the retail apocalypse is waiting in the wings. We may also be starting to see the early shockwaves hit certain cities. A new report from Bloomberg took a look at a couple of factors — including store closings and the status of commercial loans — to outline which cities (or counties) might be in the most trouble. We've pulled 15 big cities from the data and outlined them here.
In these 15 cities, the retail apocalypse may be in its earliest throes.
15. Tampa, Florida
Retail jobs have grown 8.8% in Florida over the past ten years, but Tampa Bay is due for an adjustment.
Oddly enough, the retail sector has been fairly strong in Florida. But there are certain trouble spots, and the areas surrounding Tampa Bay — containing both Tampa and St. Petersburg — are among them. Orlando, Jacksonville, and Miami aren't exempt, but Bloomberg's data shows that Tampa is in the most trouble, especially when it comes to delinquent commercial loans. But we're just getting started. The retail apocalypse is a coast-to-coast concern.
Next: The capital of Connecticut.
14. Hartford, Connecticut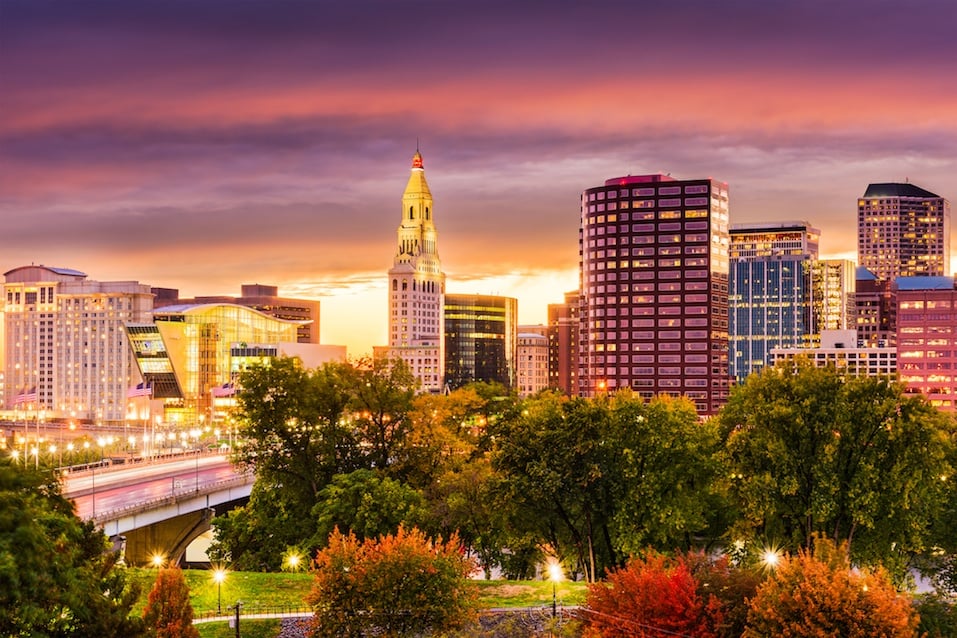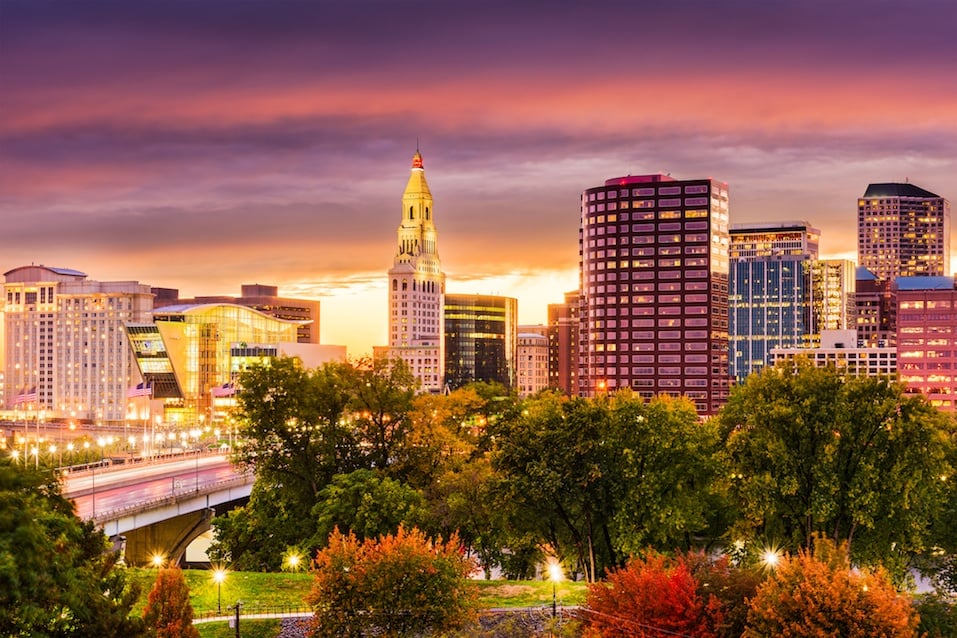 Retail has struggled all over Connecticut, with total retail jobs dropping nearly 5% over the past decade.
If you take a look at the map included in the Bloomberg report, you'll notice that a good portion of the New York City area appears to be in trouble. A large tract of land — stretching from Washington D.C. in the South all the way up to Boston and southern Maine — is highlighted as having a high percentage of delinquent commercial loans. In the epicenter? Central Connecticut, where Hartford is located. Parts of Maine are in trouble, too.
Next: One of California's big (yet small) cities.
13. Fresno, California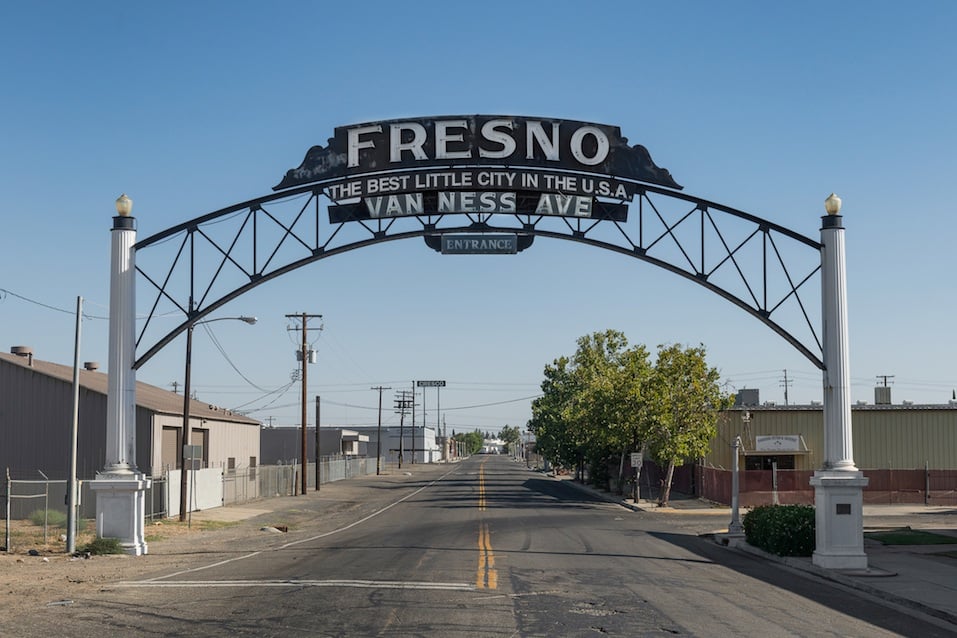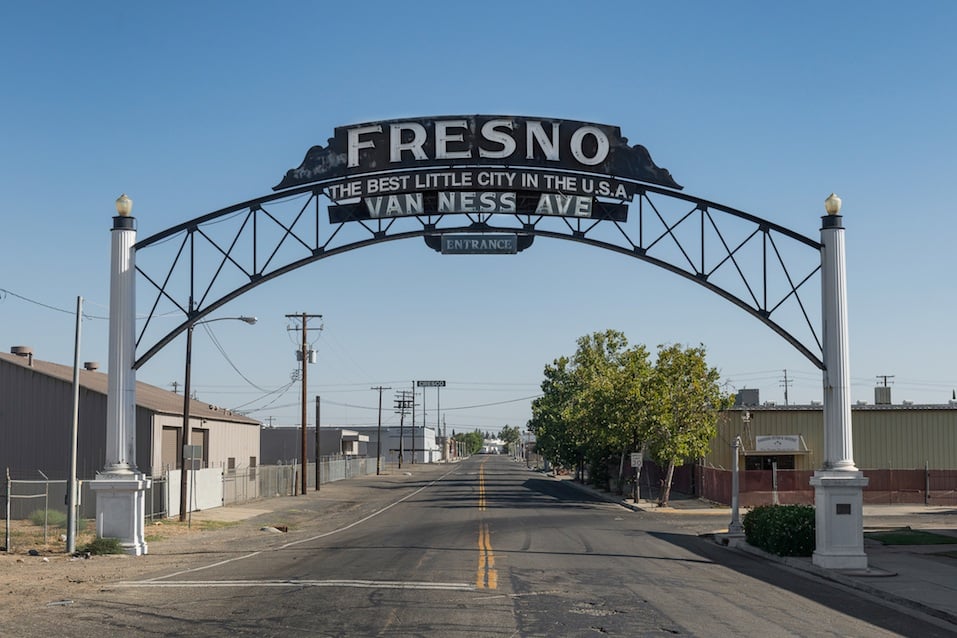 Job growth in the retail sector has been flat — 0.0% — in California since 2007.
California, per Bloomberg's data, has actually seen flat growth in terms of retail jobs over the past decade. So, things have pretty much broken even, overall. But there are trouble spots, especially when it comes to the status of commercial loans. Fresno is one of those areas, though it's far from alone. Los Angeles, San Diego, and parts of the Bay Area are in trouble, too, as are some of the areas in the desert between L.A. and Las Vegas.
Next: A city due north of Fresno, and not too far.
12. Sacramento, California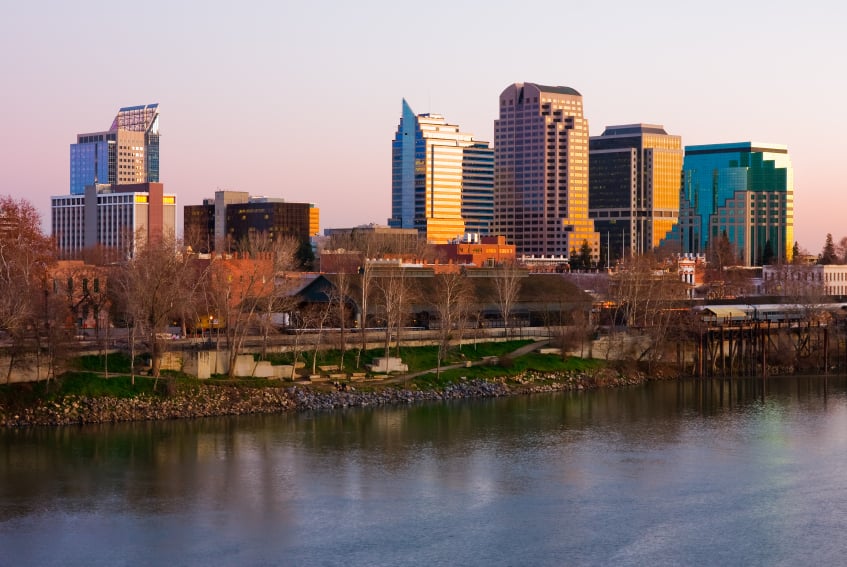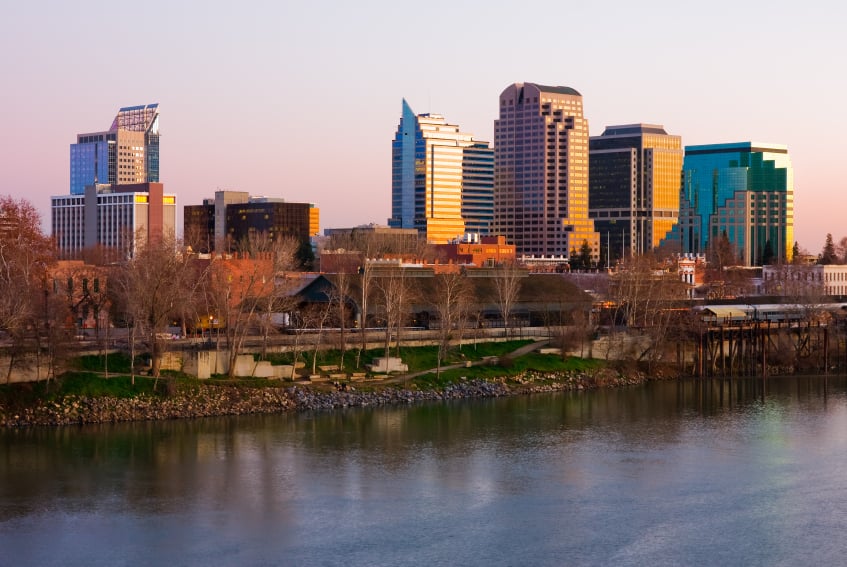 The retail sector in Sacramento has taken several turns over the past few years.
Yes, we mentioned that there were other areas of California that were in trouble. Sacramento may be the area that is in the most trouble, even more so than Fresno. Sacramento often gets overlooked as a major American city, though it's a short distance from the Bay Area. But the retail sector in and around the city has been on something of a roller coaster track in recent years. There have been good and bad turns, but when you look at the status of commercial loans, it's not hard to imagine things getting ugly soon.
Next: Everything's hot in this city — except the retail sector.
11. Phoenix, Arizona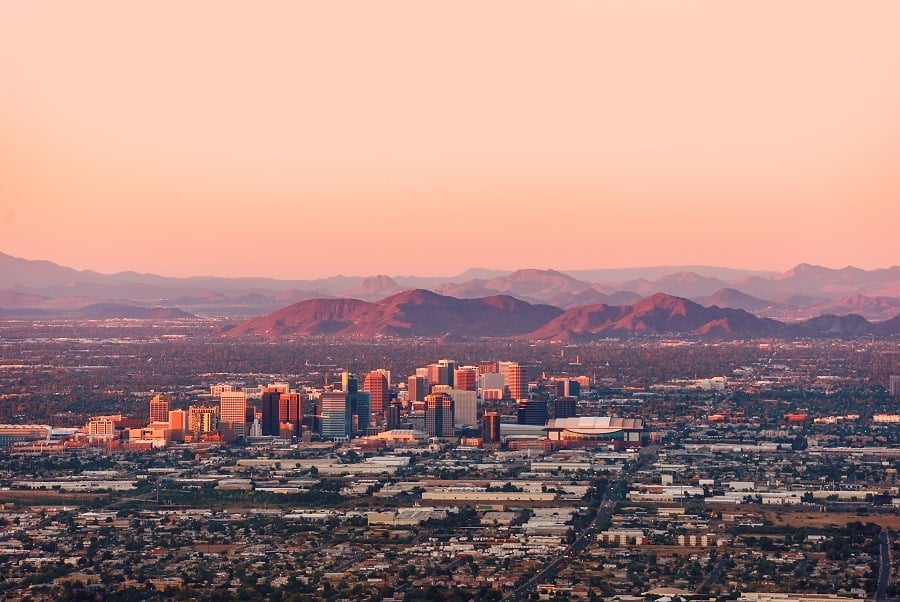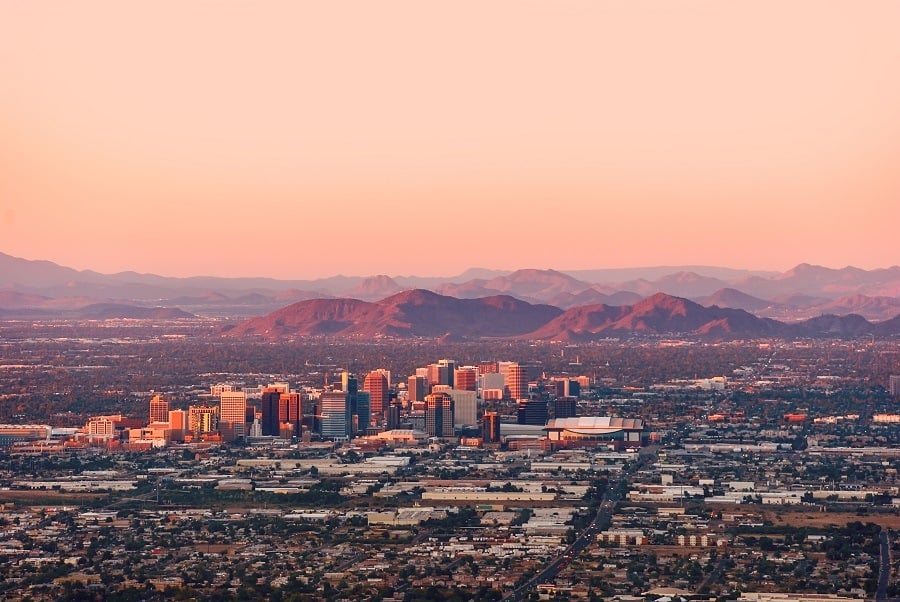 Staying out West, Phoenix is yet another area in which retail stores are struggling. Phoenix has been blowing up over the past few decades, and is now home to millions (in the metro area). Lots of growth can be risky, though, as we saw during the housing crisis a decade ago. Similar things are happening now in the Arizona retail market. It's in growth mode for the time being, but it may be that businesses are a bit overconfident.
Next: A surprising city that has been experiencing considerable growth.
10. Denver, Colorado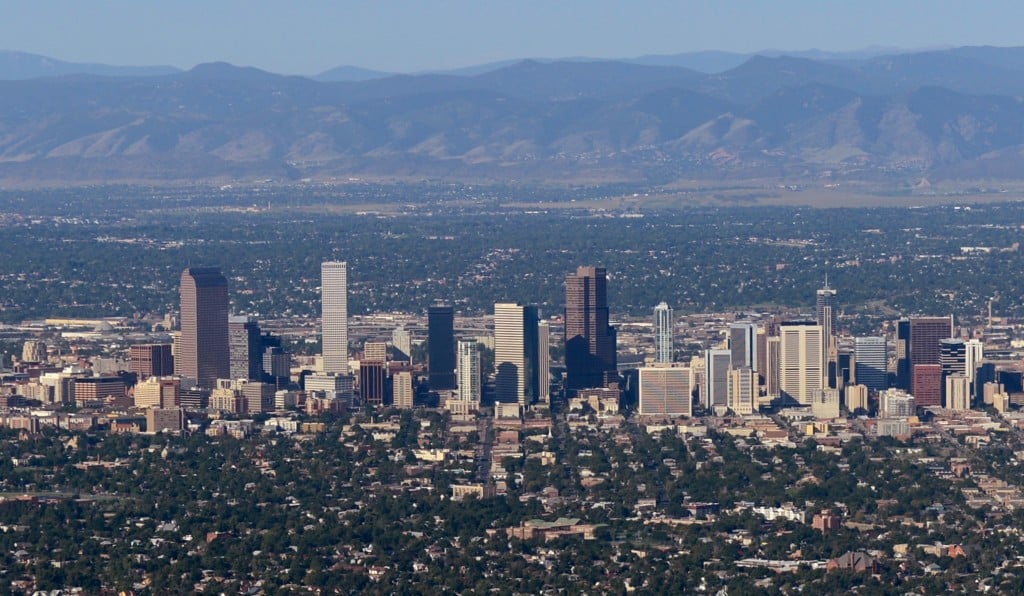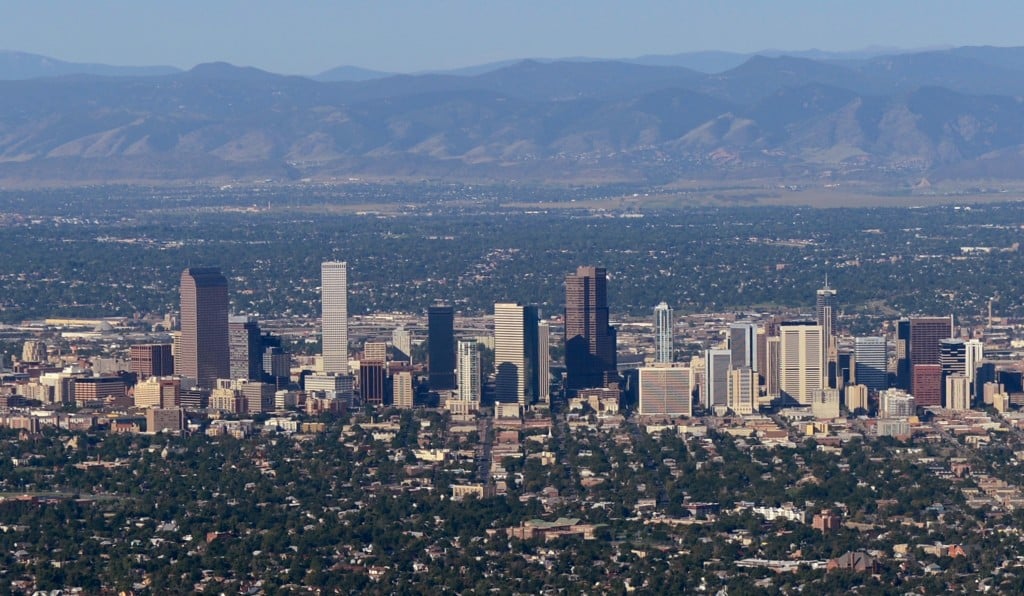 Another city that's been in growth-mode for several years now, Denver is another trouble spot identified in the Bloomberg report. Between 10% and 25% of the commercial retail loans in the Denver area are behind on payments, and that could lead to a rash of store closings in the near future. Just to the south, things aren't much better. The retail sector may also be in trouble in cities like Colorado Springs, the state's second-biggest city.
Next: To New York — not that New York, though.
9. Buffalo, New York
We're going to run through a stretch in the Rust Belt now, starting with Buffalo, New York. Upstate New York has seen a lot of struggles in terms of retail business in recent years. And in Buffalo, it's reaching a crescendo. Though there are parts of the country that could see a full-blown retail apocalypse sooner than Buffalo, there are no areas in more trouble in New York than Buffalo. And for other cities in the region, it doesn't look much better.
Next: A city that's a relatively short drive from Buffalo.
8. Cleveland, Ohio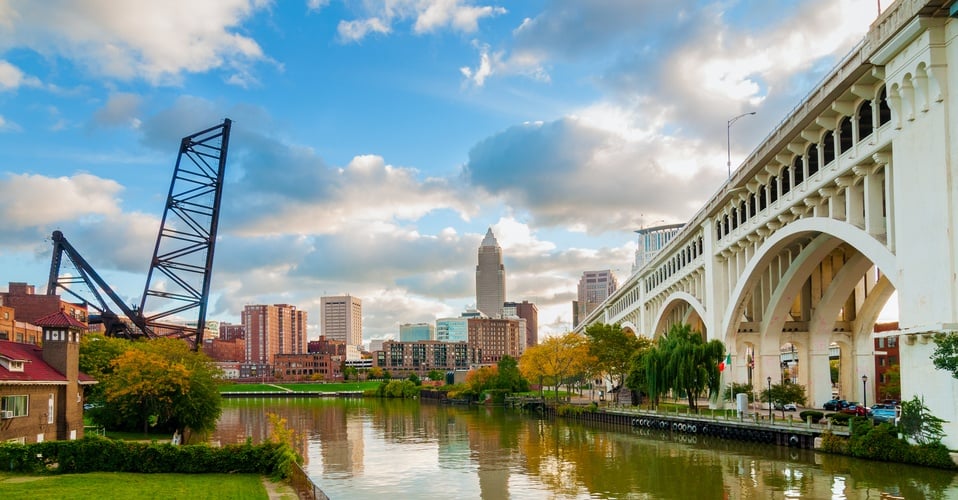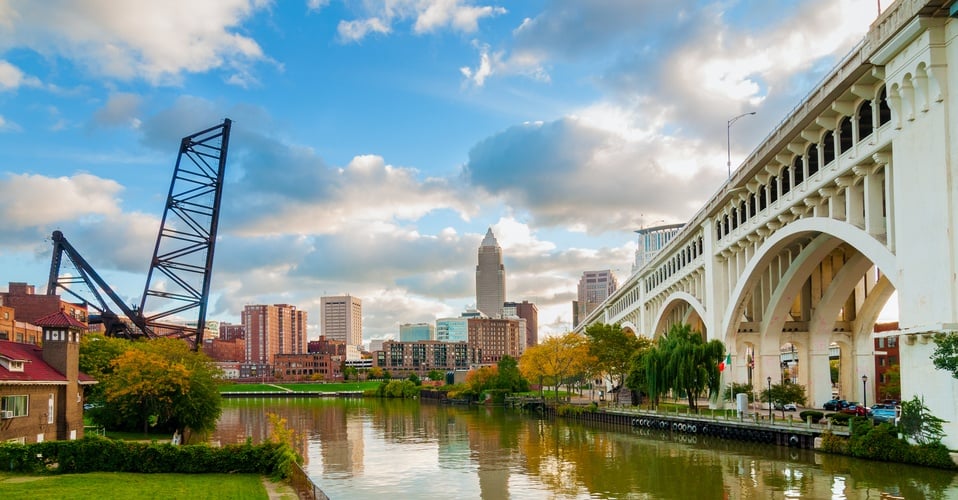 Total retail jobs statewide in Ohio have dropped almost 6% in ten years.
As we warned, we're going to run right through the Rust Belt. Our next city, Cleveland, is right down the shoreline from Buffalo and is experiencing similar economic trouble. Many retail loans are delinquent in Cleveland, which has struggled mightily over the past few decades as manufacturing has moved to the South and overseas. Now, if the retail sector goes bust? The city could be in for more pain — and soon.
Next: Yet another struggling Rust Belt city.
7. Detroit, Michigan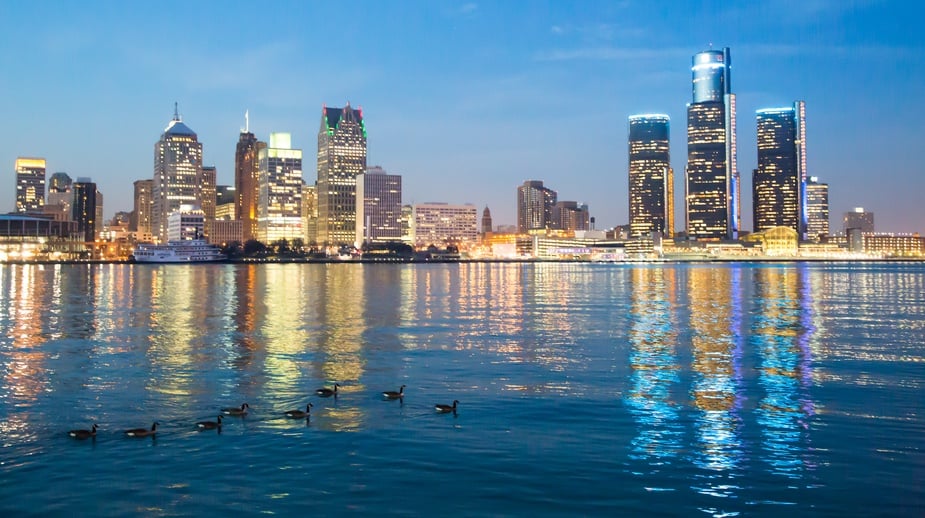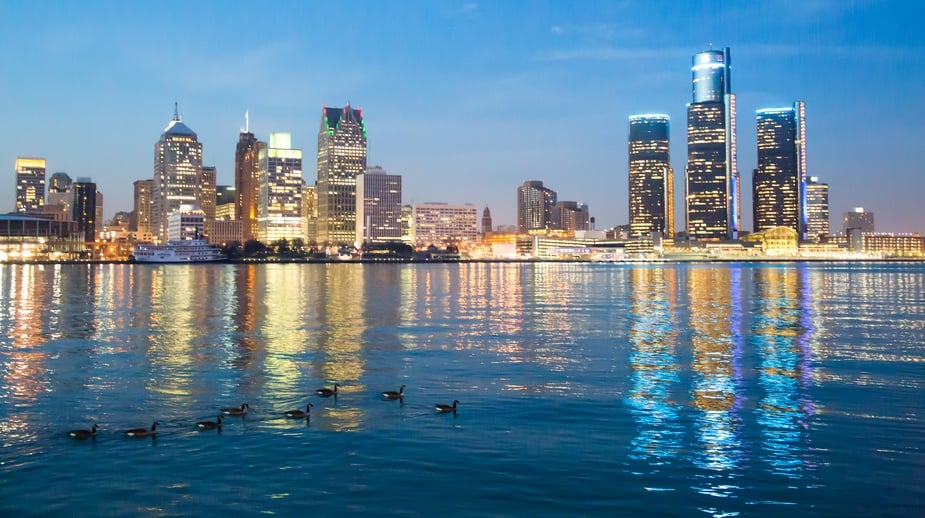 Like Ohio, Michigan's retail jobs have been drying up. They've dropped 5.5% in ten years.
Well, look at that — our third Rust Belt city in a row. Detroit's story is well-known at this point, as the city has struggled more so than possibly any other in the country. Its population has declined massively over the decades, and like in Cleveland, the displacing of the manufacturing hubs of yesteryear have hurt the local economy. And, like in Cleveland, retail loans are delinquent, and in large numbers. Is Detroit in for economic downturn round two?
Next: One of two big cities in Missouri to show up on the list.
6. St. Louis, Missouri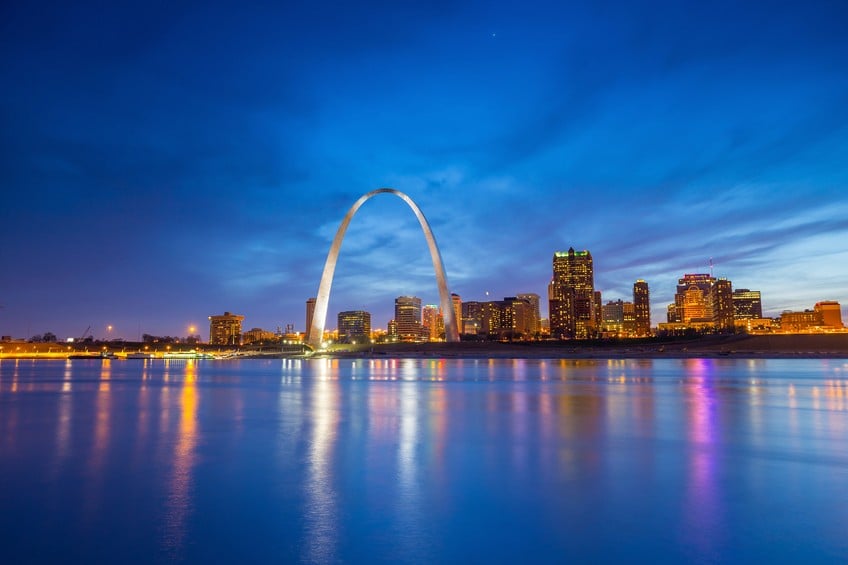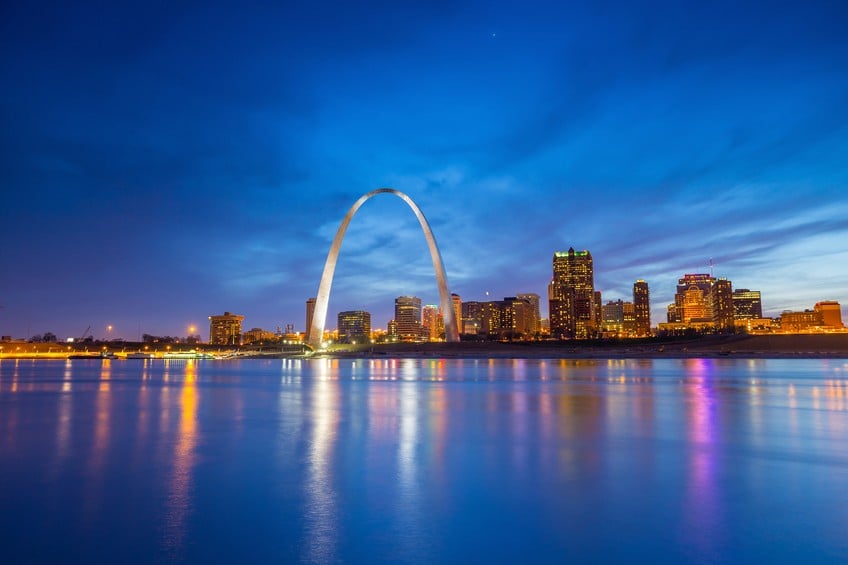 While St. Louis isn't in the Rust Belt per se, it's close. It's another city in the Midwest which has struggled to gain a foothold in the new economy. While it's still a large city with big industries and plenty of jobs, the retail sector looks like it could be in trouble. Along with nearby cities like Chicago, Indianapolis, Louisville, and Nashville, the Midwest could get hit hard by retail businesses going belly-up. St. Louis, though, is in a tougher spot than those other cities for the time being.
Next: One of two cities in the deep South on the list.
5. Lafayette, Louisiana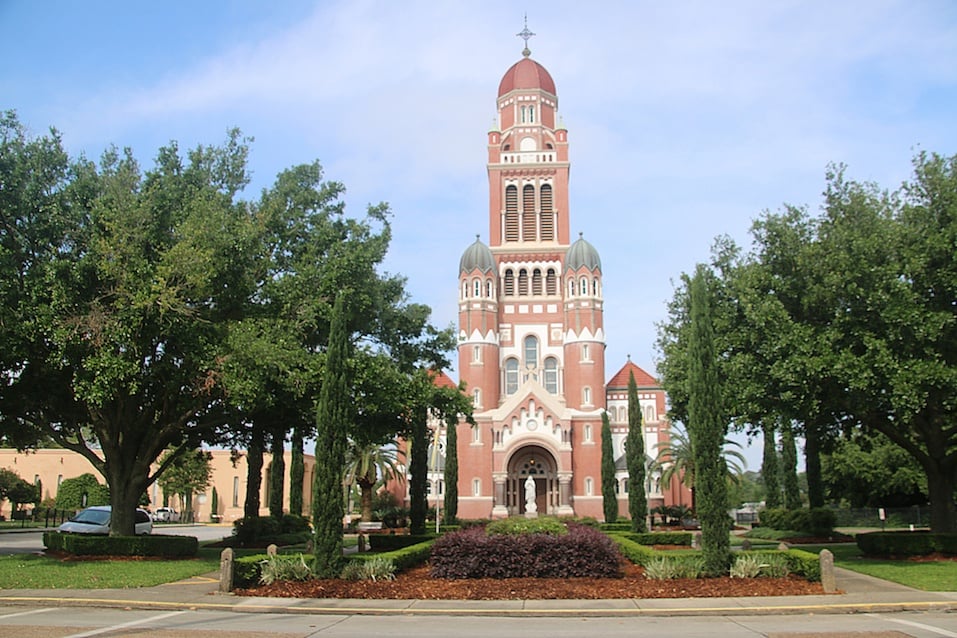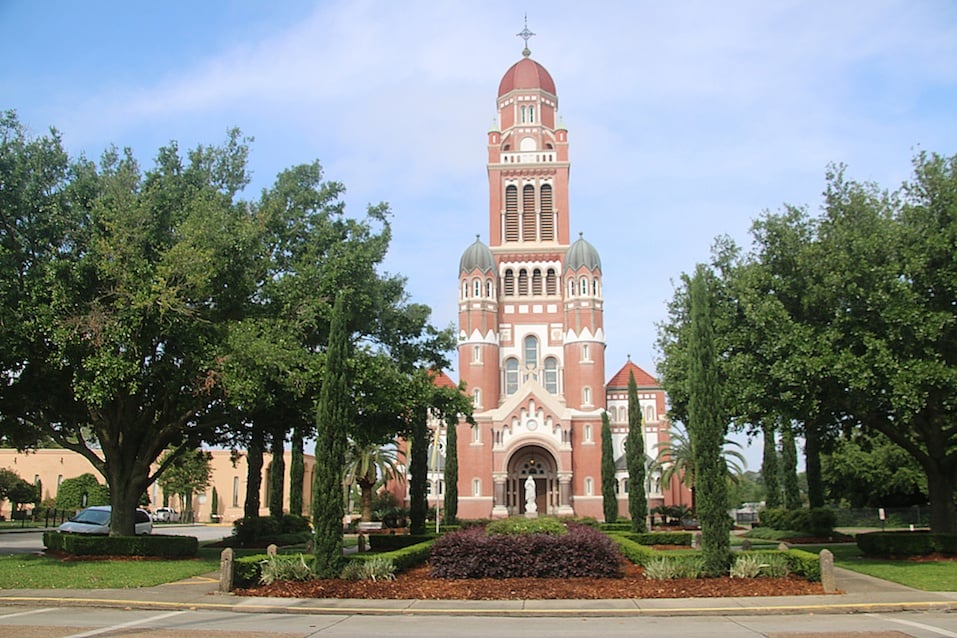 Louisiana has gained retail jobs over the last ten years, but Lafayette and nearby areas are a different story.
There's one big trouble spot in southern Louisiana, and Lafayette is right in the middle of it. There are other cities to rope in here, like Lake Charles, but Lafayette is the largest metro area in the region and therefore has the most to lose. It's an area that's struggled for a long time, just like areas up north in the Rust Belt and an area that's highlighted in the Bloomberg report as being plagued by delinquent commercial loans.
Next: The capital of Pennsylvania (no, it's not Philly).
4. Harrisburg, Pennsylvania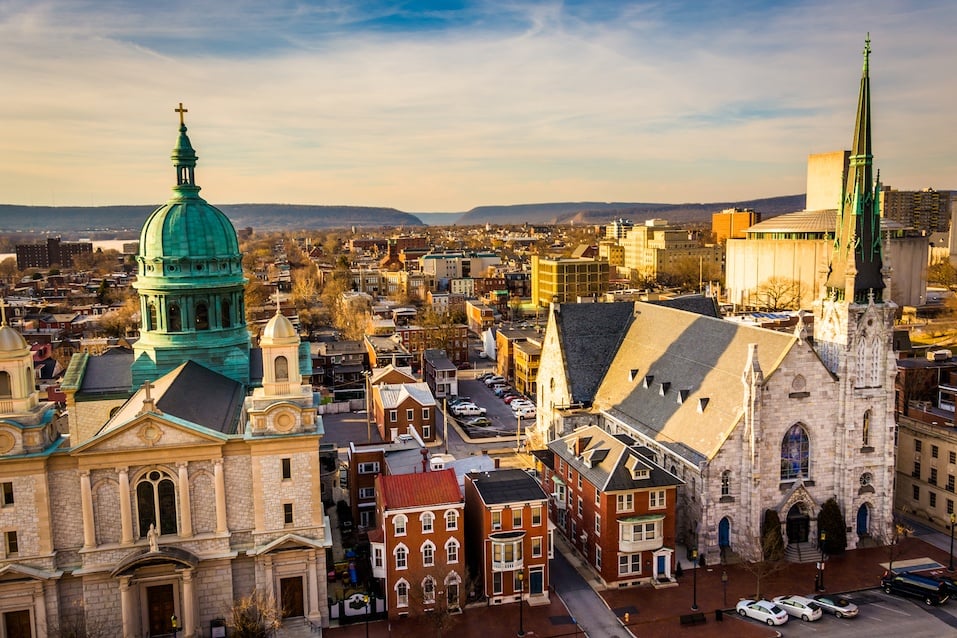 One county in southeastern Pennsylvania is also in trouble. It's in the Harrisburg region, and as we know from the 2016 election, this is an area that's hurting, just like other parts of the Rust Belt and in places like southern Louisiana. And, like those other areas, the Harrisburg region is plagued by a high percentage of delinquent commercial loans. A lot of retailers have been shuttering in the area already, and it could only get worse.
Next: The next Southern city on our list.
3. Columbia, South Carolina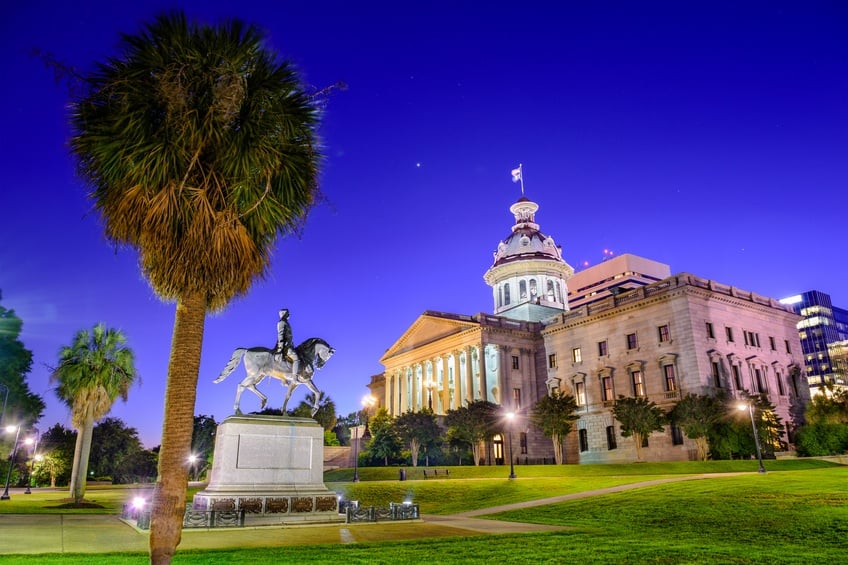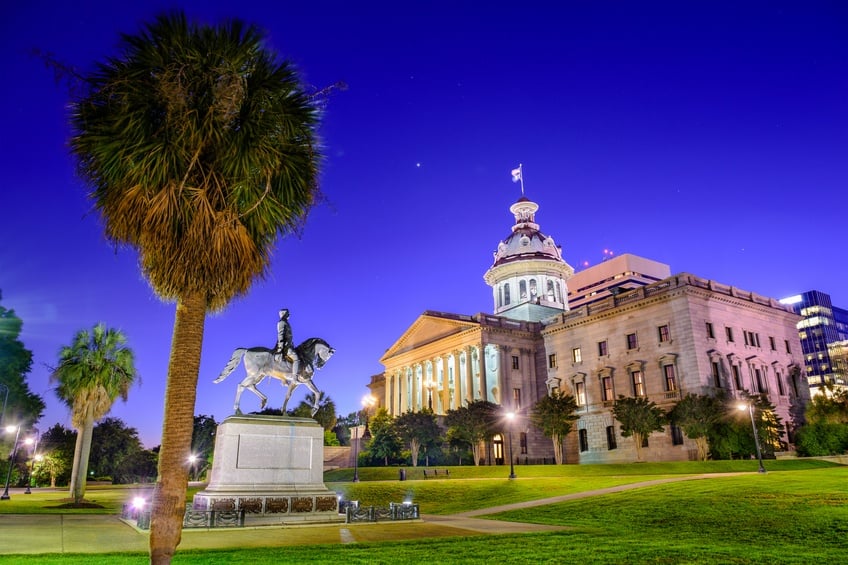 In the South, no areas are in more trouble for a retail apocalypse than Columbia.
We already discussed one area in the South — southern Louisiana. Central South Carolina, and specifically the area in which Columbia is located, is the other big red spot on the map in the Southern region. Again, South Carolina is another area where the economy has struggled, and the story has continued to play out over the past several years. Now, evidently, many businesses are continuing to struggle, and it could lead to more closings.
Next: Another Midwest metropolis
2. Kansas City, Missouri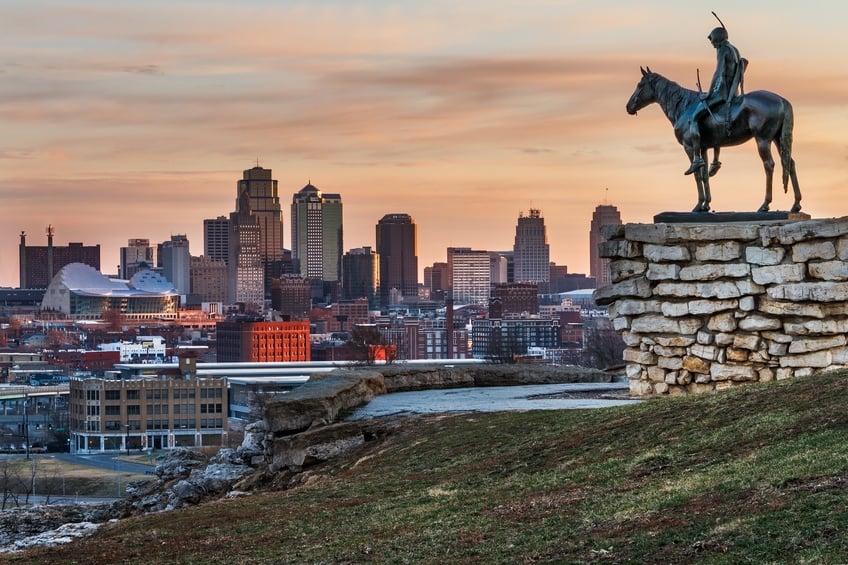 Despite featuring two major cities on our list, Missouri has seen a net increase in retail jobs of 1.2% over the past decade.
We've already discussed St. Louis' issues (along with many cities surrounding it), and Kansas City is in the same boat. But the picture is actually bleaker in Kansas City than it is in its cross-state sister city. Bloomberg's data shows that somewhere between 25% and 50% of the commercial loans in Kansas City are delinquent, meaning that local retailers appear to be in a lot of trouble. We just haven't seen the dominos start to fall yet.
Next: The city in the most trouble.
1. Pittsburgh, Pennsylvania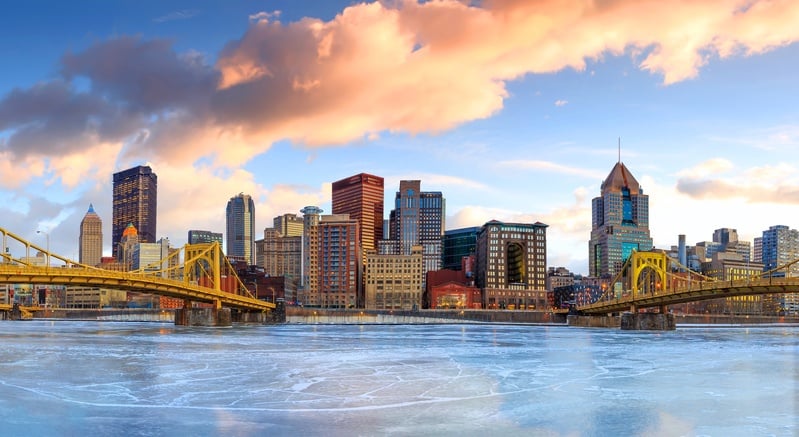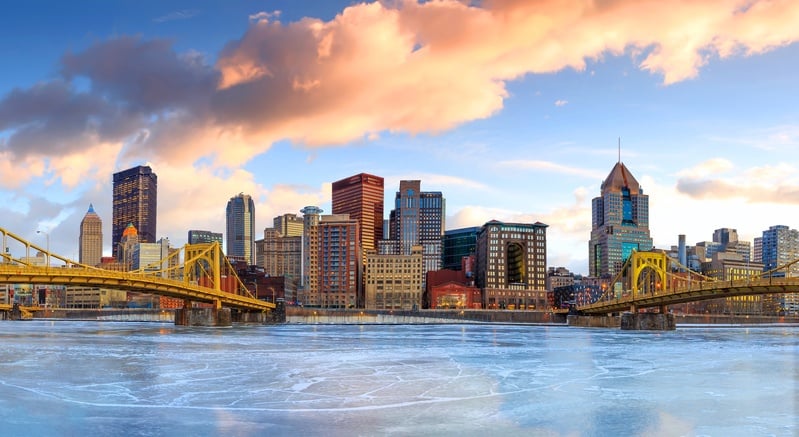 In Pittsburgh, 26.8% of retail loans are delinquent. That spells trouble.
Move aside, Harrisburg. Because Pittsburgh — Pennsylvania's second-biggest city, is in a lot of trouble. More than a quarter of the city's retail loans are behind on payments or delinquent, meaning that the retail apocalypse could be right around the corner. There's no guarantee that it will happen, of course, but if you want to assign one city to be your "canary in the coal mine", it may as well be Pittsburgh.
Check out The Cheat Sheet on Facebook!