10 States That Pay Police Officers the Highest (and Lowest) Salaries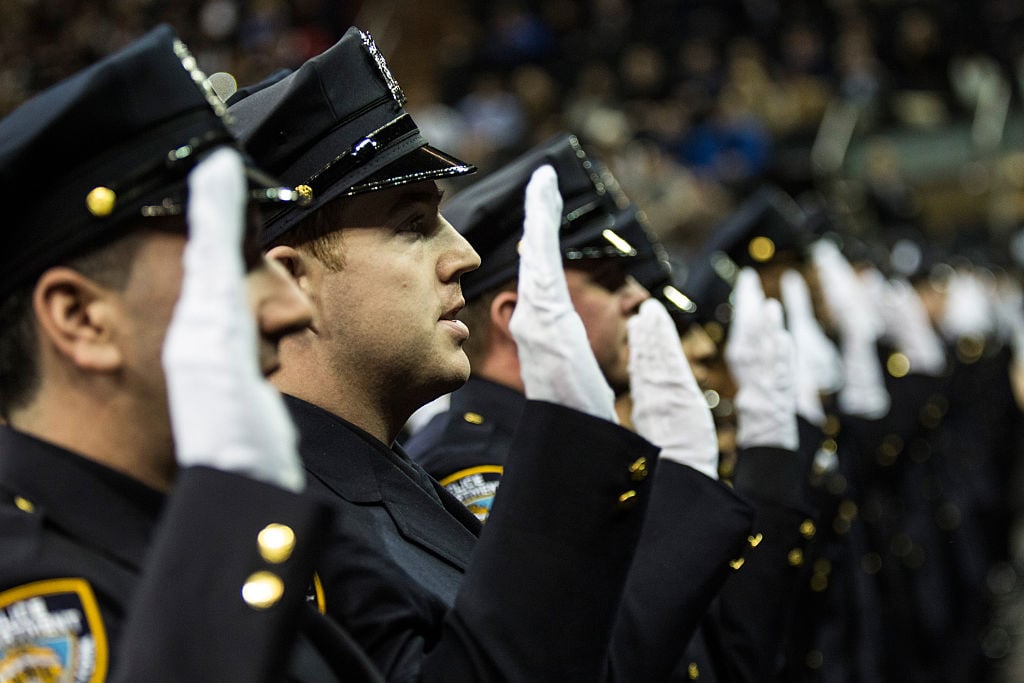 No matter what job you have, where you live is going to determine how much you get paid — almost as much as the degree you got in college or your current job title. That's why tech developers have their eyes set on the West Coast, financial analysts are gunning for a spot on Wall Street, and so on.
But what about those jobs that are needed everywhere, and aren't concentrated in a specific area? As we've seen with school teachers, even then the salaries can vary greatly depending on where they call home. Teachers in New York make an average of $35,000 more per year than educators in South Dakota, for example. Some of that can be explained by cost of living differences, but it's clear that other factors are at play when you cross state lines.
With that in mind, it shouldn't come as a complete shock that people in other professions also have varying salaries depending on their home state — including police officers. About 653,700 police officers are employed across the country, according to the Bureau of Labor Statistics, and each one has a unique set of experiences involved with protecting and serving their communities.
Nationwide, these police and sheriff's patrol officers have positions in local, state, and federal offices, along with positions at colleges or schools. The national average wage for a police officer in the United States, according to the most recent data released by the BLS, is $29.45 per hour, or a salary of $61,270 per year. But as we'll see in the breakdown of highest- and lowest-paying states, that can fluctuate quite a bit. We took a look at the states on either spectrum, along with the metropolitan area within each of those states that pays officers the most. How does your state stack up?
Highest-paying states for police officers
Similar to teacher salaries, we'll generally see a divide between northern and southern states in terms of high- and low-paying states. Generally, police officers employed in northern states have a higher chance of also receiving a larger paycheck. Officers in the highest-paying states all received salaries well above the national average, while officers in the lowest-paying states were all far behind that benchmark. Here are the highest-paying states for police officers.
10. Oregon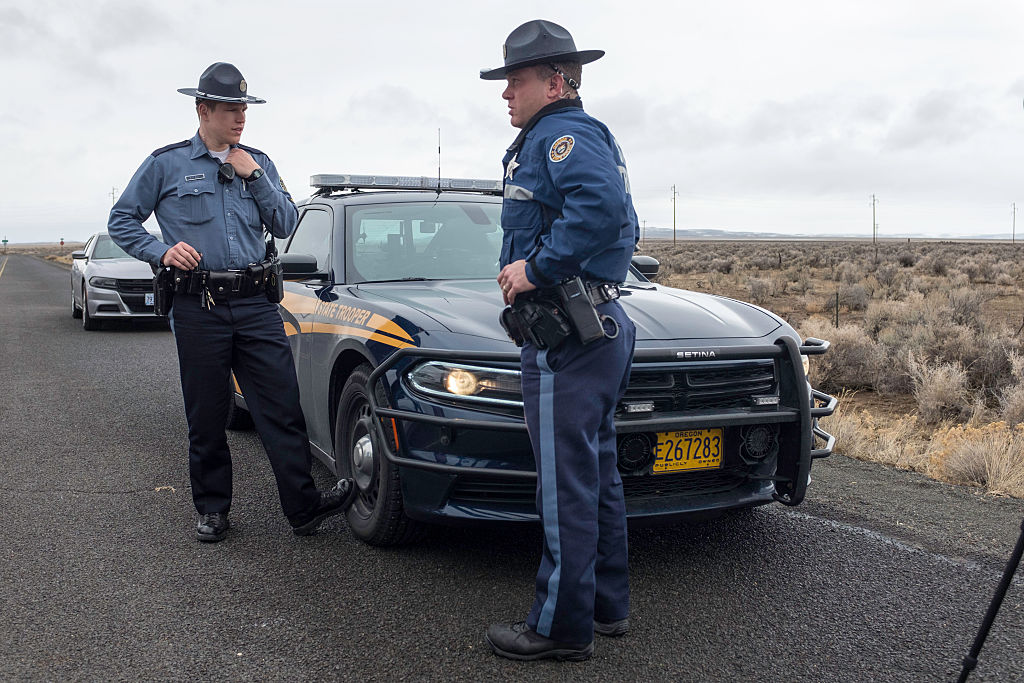 Average salary: $65,890
Highest-paying region: Salem; $69,440
Police officers in Oregon have the tenth-highest average paycheck among law enforcement across the country, according to BLS data. Officers working in the state's capital of Salem earn the highest amount across the state, significantly above the state average.
9. Connecticut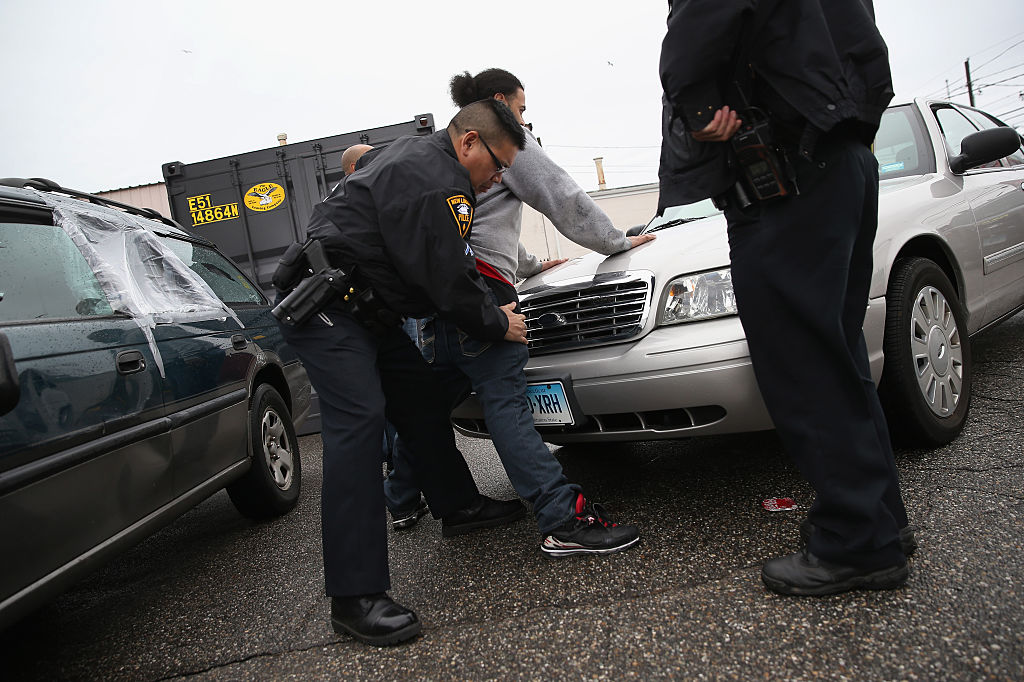 Average salary: $65,950
Highest-paying region: Non-metropolitan area; $68,810
Slightly higher-paid officers can be found across the country in Connecticut. Salaries are close in some large cities like Hartford and Bridgeport, but officers in non-metro areas around the state end up averaging out to a slightly higher paycheck. According to one WalletHub analysis, it's also the No. 6 safest state in the country — no doubt thanks in part to the police officers who work there.
8. New York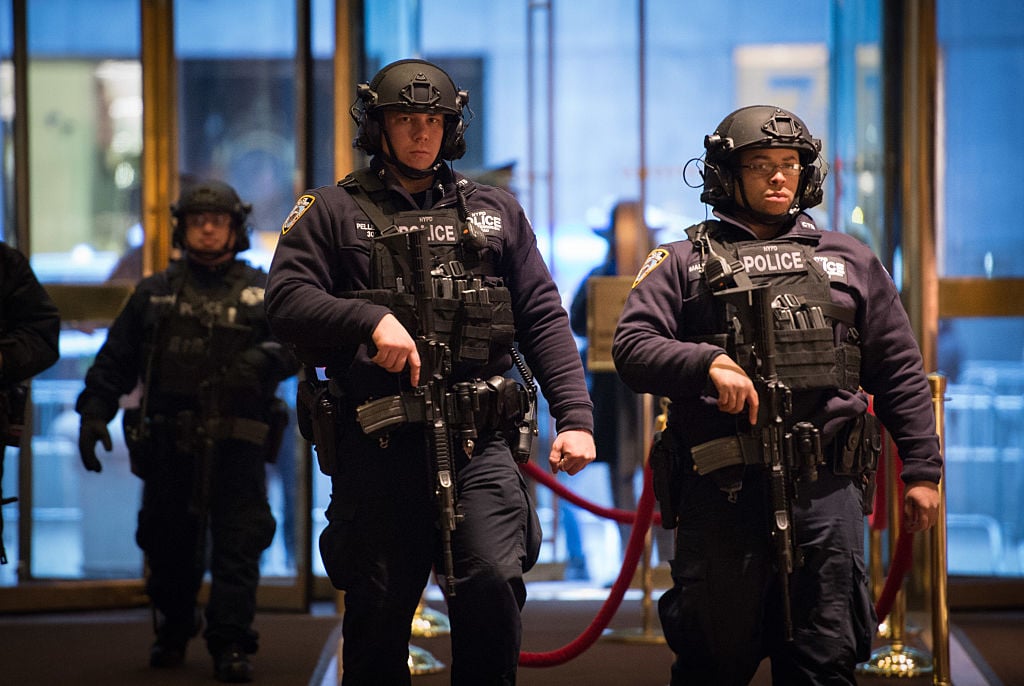 Average salary: $69,140
Highest-paying region: Nassau County/Suffolk County; $97,910
Officers statewide make a respectable salary of just under $70,000 per year, but some earn far more than that. Police officers working in the New York metro area make around $77,000 per year on average, but the highest-paid law enforcement personnel are employed in the Nassau and Suffolk County areas — both of which are in the Long Island region. New York also has the fifth-highest number of law enforcement employees per capita, according to WalletHub.
7. Illinois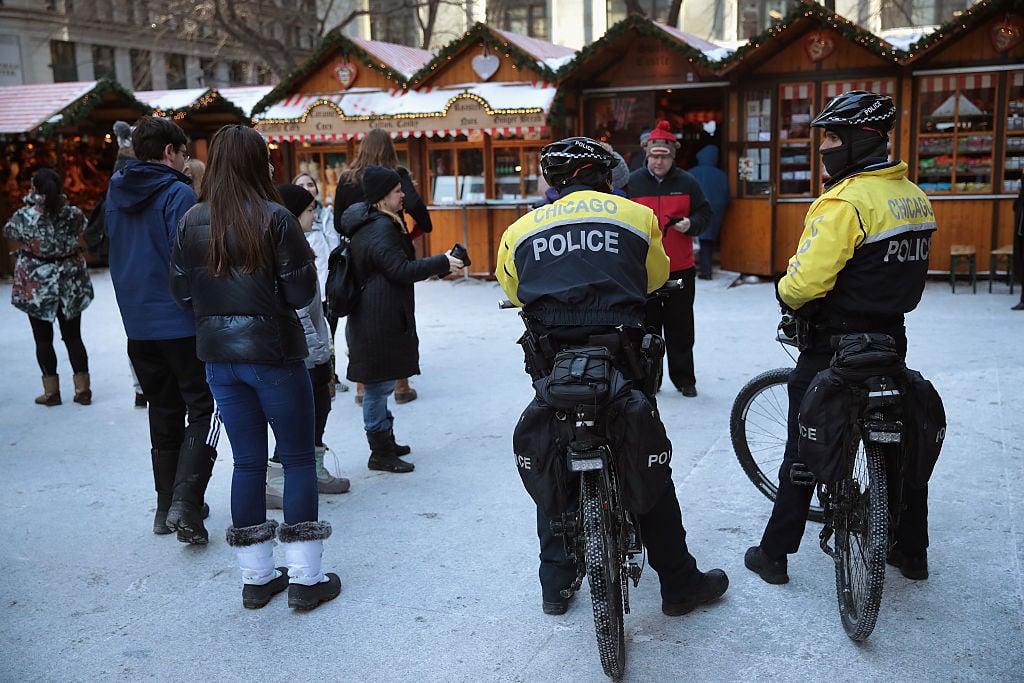 Average salary: $69,910
Highest-paying region: Elgin metropolitan area; $75,270
Police officers working in Illinois enjoy a higher-than-average salary when compared to the rest of the nation. Officers in and around the Chicago area make even more — especially in the Cook County area. The Elgin metro region is located within that, northwest of the city.
6. Nevada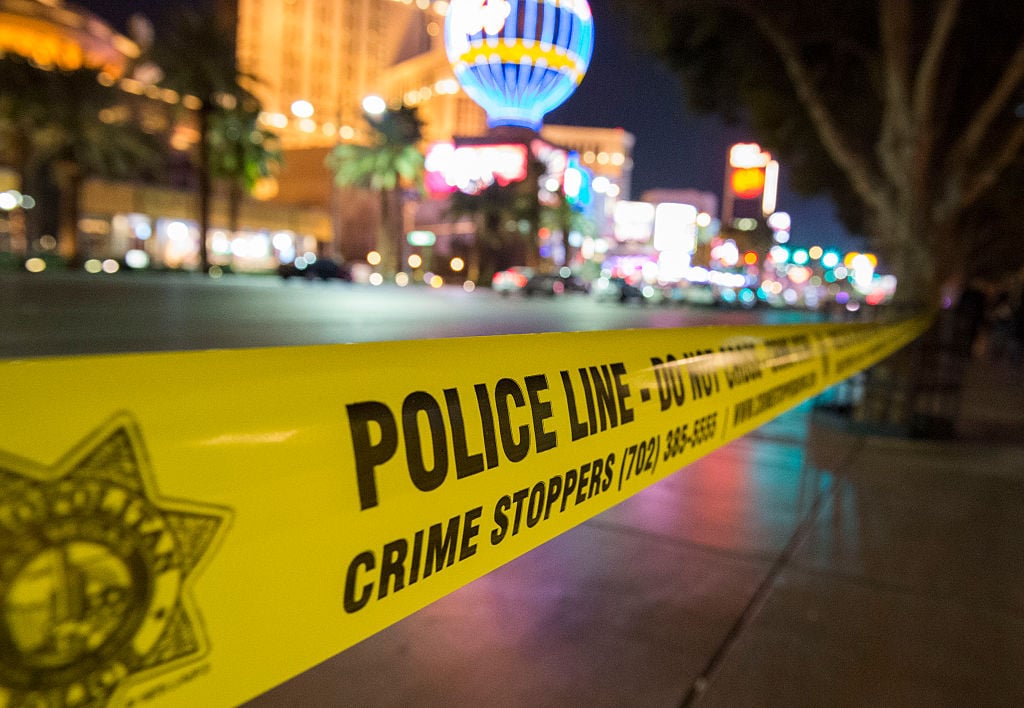 Average salary: $71,330
Highest-paying region: Las Vegas/Henderson/Paradise; $76,460
It would take a lot of grit to police the Las Vegas strip, which is no doubt why those officers earn the highest paychecks in the state. Officers statewide are comfortably above the $70,000 mark per year. Unfortunately, the state also has one of the highest rates of assault per capita in the country, meaning those officers are earning those paychecks.
5. Washington, D.C.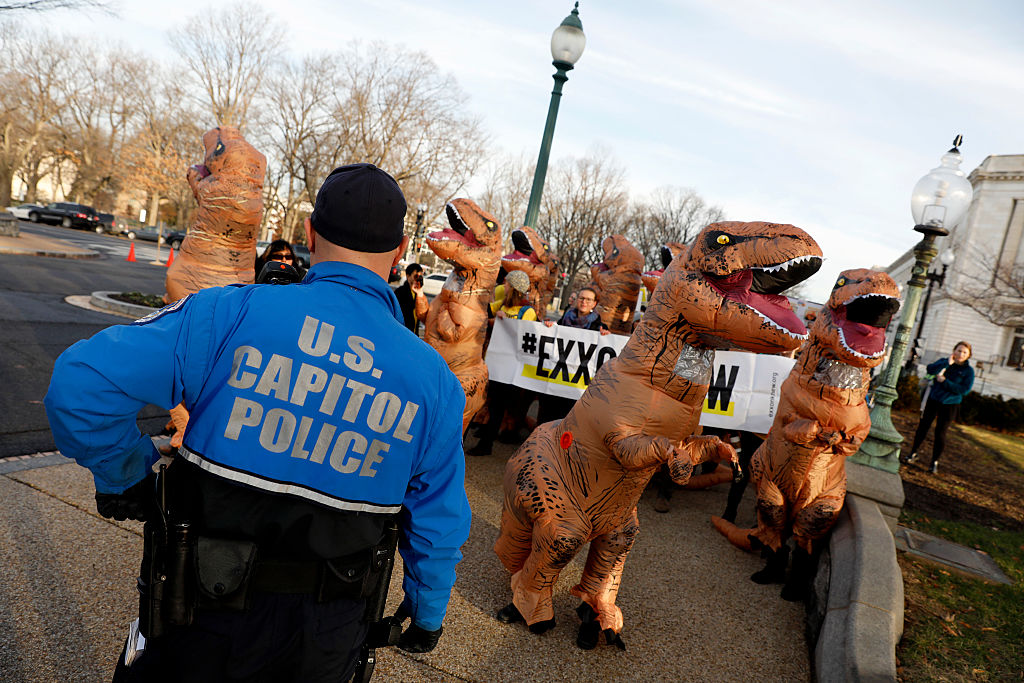 Average salary: $72,000
Highest-paying region: Washington/Arlington/Alexandria non-metropolitan area; $68,020
There's very little difference in pay among officers who work in our nation's capitol, though forces in the non-metro areas in and around the beltway tend to make slightly more per year. Washington, D.C. has one of the highest numbers of officers per capita in the country, but also the highest rate of assault. In one WalletHub analysis, D.C. was determined to have the worst return on investment in the country for its officers — largely because of high spending but also high crime.
4. Washington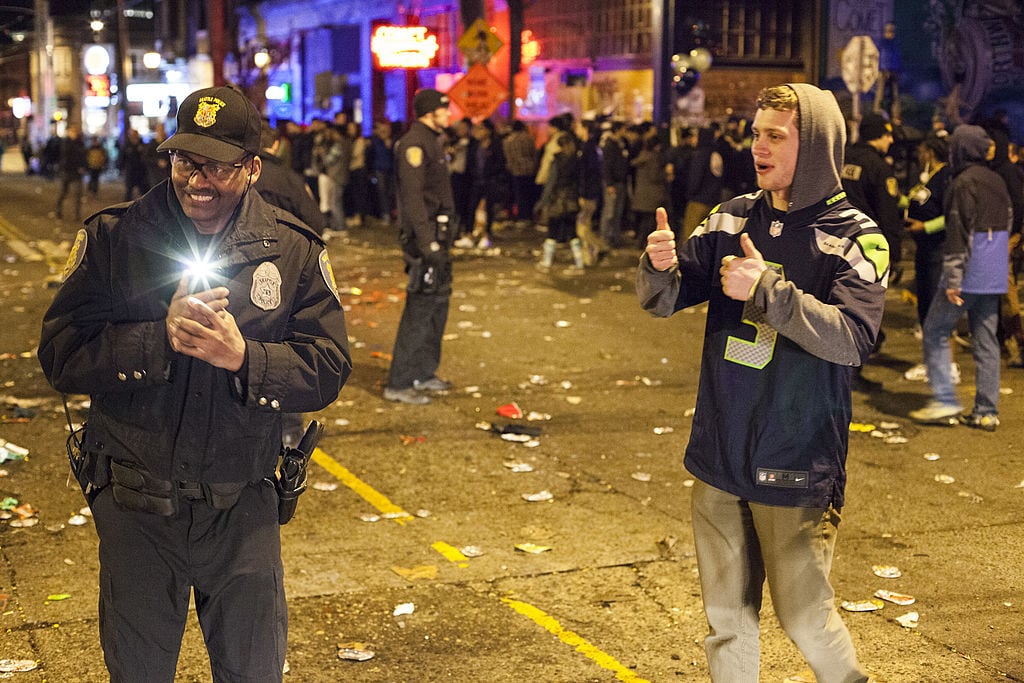 Average salary: $74,170
Highest-paying region: Seattle/Bellevue/Everett metropolitan area; $82,120
Across the country in Washington state, there is actually the lowest number of police officers per capita. Those who are hired, however, make quite a bit of money. Officers working in the Seattle metro area and outlying region stand to make the most on average, above the $80,000 threshold.
3. Alaska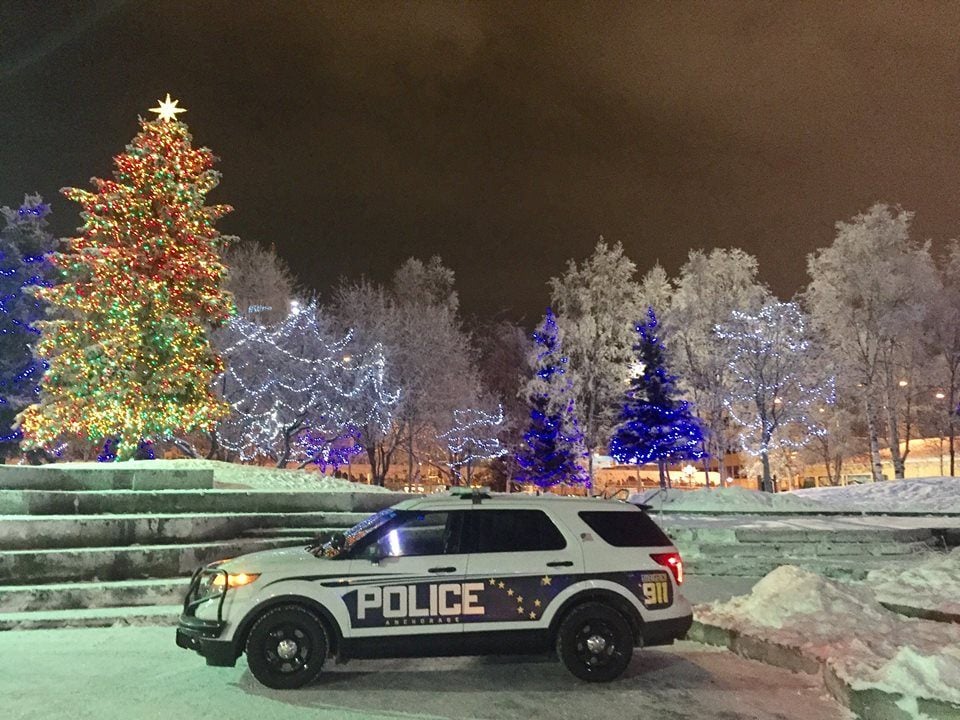 Average salary: $77,230
Highest-paying region: Balance of Alaska non-metropolitan area; $81,890
It pays well to be a member of law enforcement in America's last frontier. Officers across the state make good money, but those who are willing to work in the northern non-metro areas have a better chance of an even higher salary.
2. New Jersey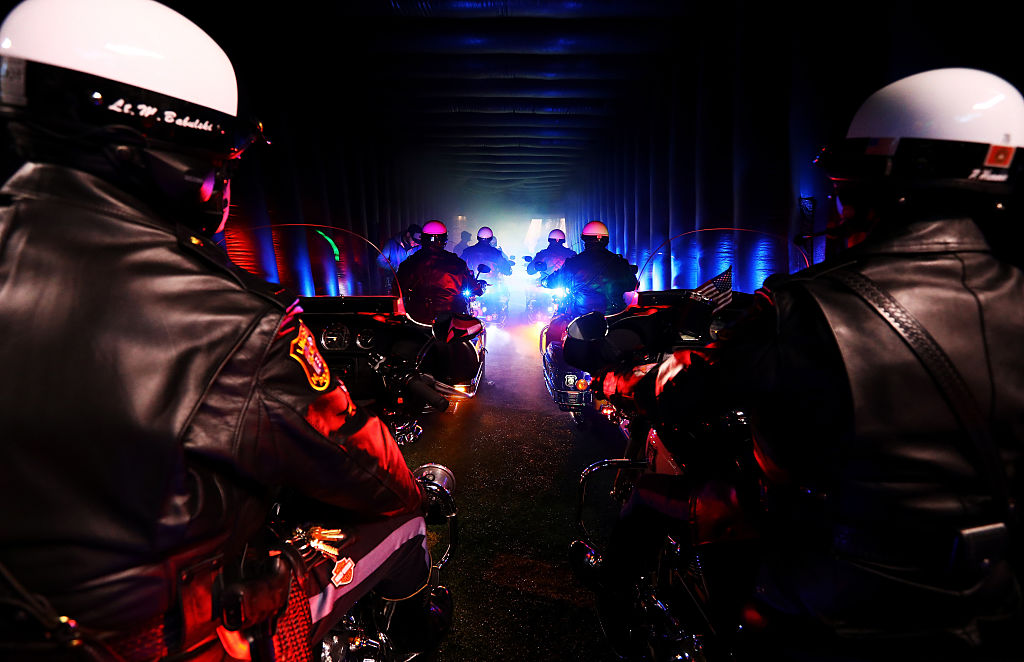 Average salary: $89,160
Highest-paying region: Trenton; $90,980
New Jersey, with its close proximity to New York and other business hubs, is a crowded and busy state. The police officers who work here are compensated extremely well — and apparently uniformly across the board. The highest-paid area, Trenton, is just above the statewide average.
1. California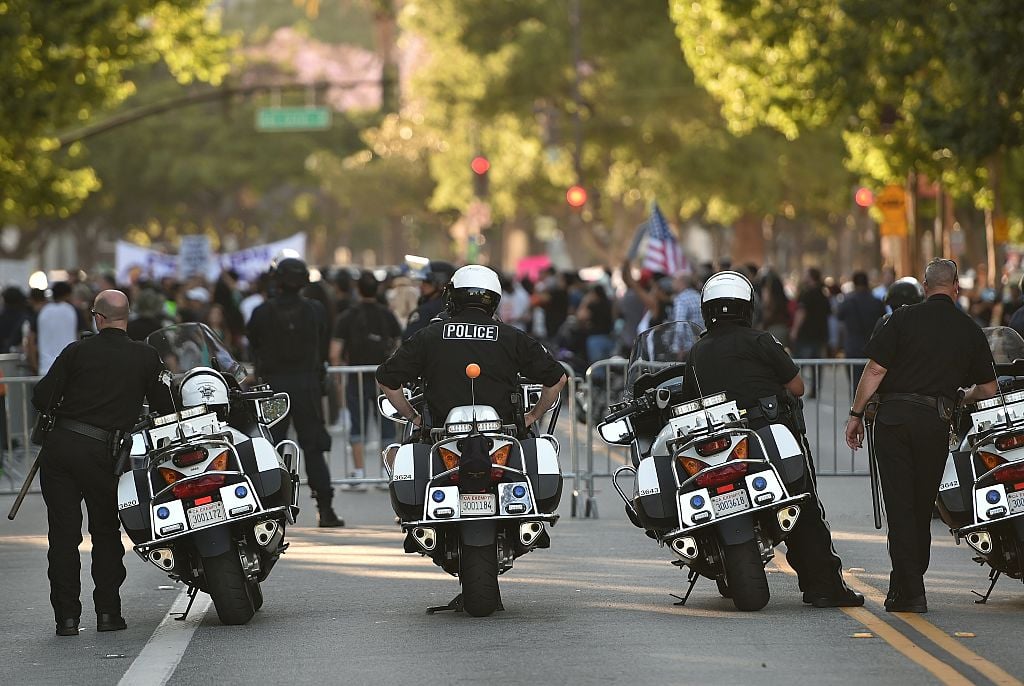 Average salary: $93,550
Highest-paying region: San Jose/Sunnyvale/Santa Clara; $114,520
California's nickname of the Golden State is an apt one in terms of the paychecks for police officers. Its statewide average salary for law enforcement is significantly higher than the next-highest in New Jersey, and is 52.7% higher than the national average. Several cities in California have average police officer salaries above $100,000, including the highest in the San Jose area. Of course, the cost of living in the Golden State doesn't come cheap.
Lowest-paying states
On the flip side of the highest-paying states, there are a vast number with salaries well below the national average of $61,270. In fact, the lowest-paying state in the nation has a salary that's 83.7% less than the nationwide mean. What's more, all of these salaries fall below the national median household income of $53,889. Here are the lowest paying states in the nation if you're a police officer.
10. Tennessee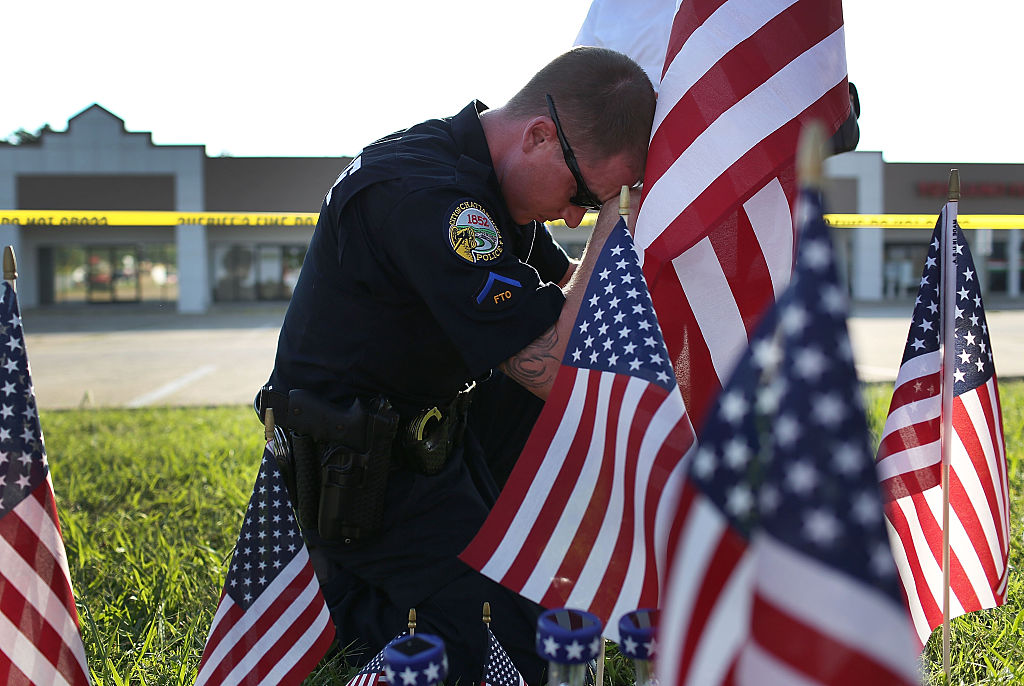 Average salary: $43,090
Highest-paying region: Memphis; $47,450
There's a drastic difference between the sky-high salary of officers in California compared to states like Tennessee, where officers receive the tenth-lowest salary in the nation. Tennessee has one of the highest rates of assault per capita, meaning the officers are earning every penny they make. If money is the only factor, working in Memphis might yield the best results as an officer here.
9. North Carolina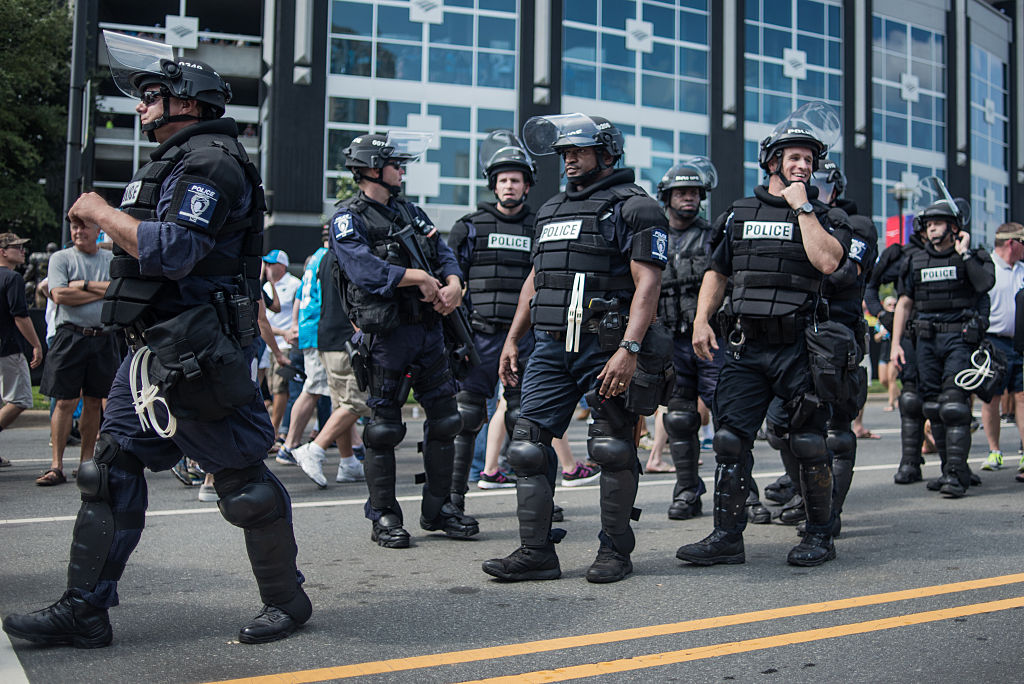 Average salary: $42,980
Highest-paying region: Durham/Chapel Hill; $47,640
There are 37 colleges within 50 miles of Chapel Hill in North Carolina — most notably the University of North Carolina, Duke University, and North Carolina State University. That's likely at least part of the reason why police officers in that region make the highest salary compared to their statewide counterparts.
8. Alabama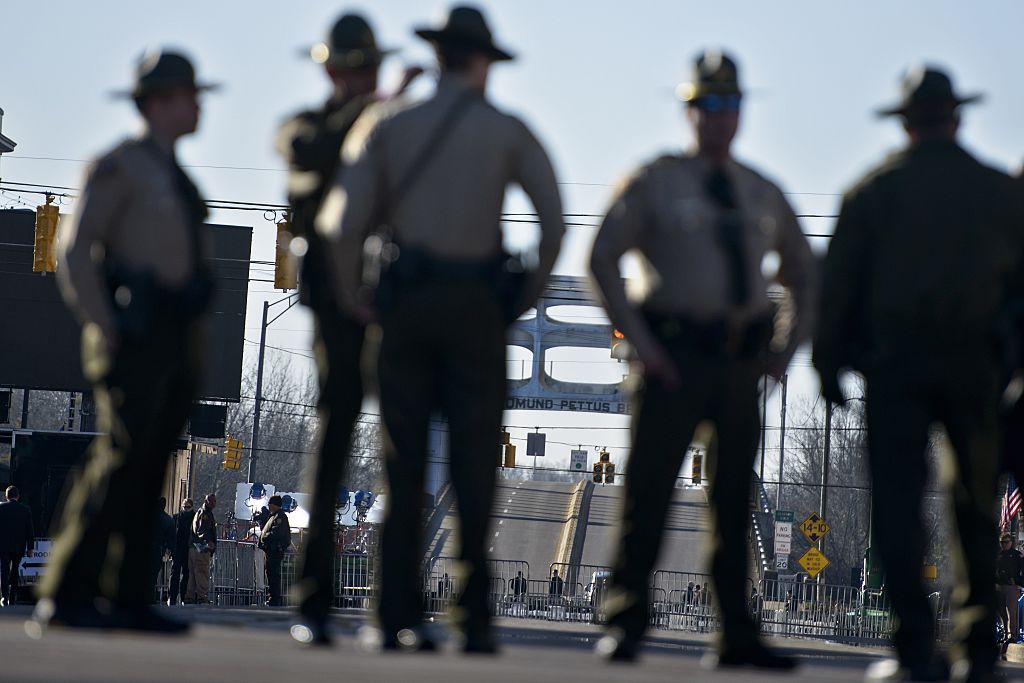 Average salary: $42,400
Highest-paying region: Decatur; $51,940
Salaries for police officers continue to decline as we continue our tour through many southern states. Officers in Decatur, however, command the largest salary among any state or metro area of our bottom 10, suggesting that this suburb of Huntsville could be the place to be in law enforcement.
7. Kentucky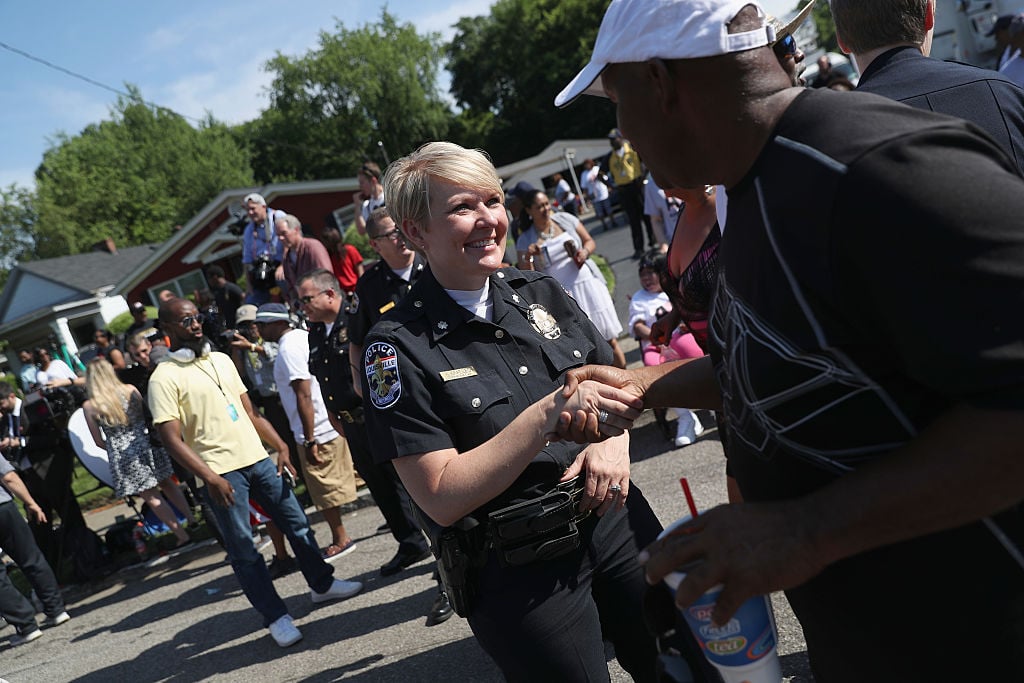 Average salary: $42,030
Highest-paying region: Louisville/Jefferson County; $46,650
Luckily for officers in Kentucky, the state has one of the lowest rates of assault per capita in the nation. While that's always good news, police officers here are still making less than many people in the country.
6. West Virginia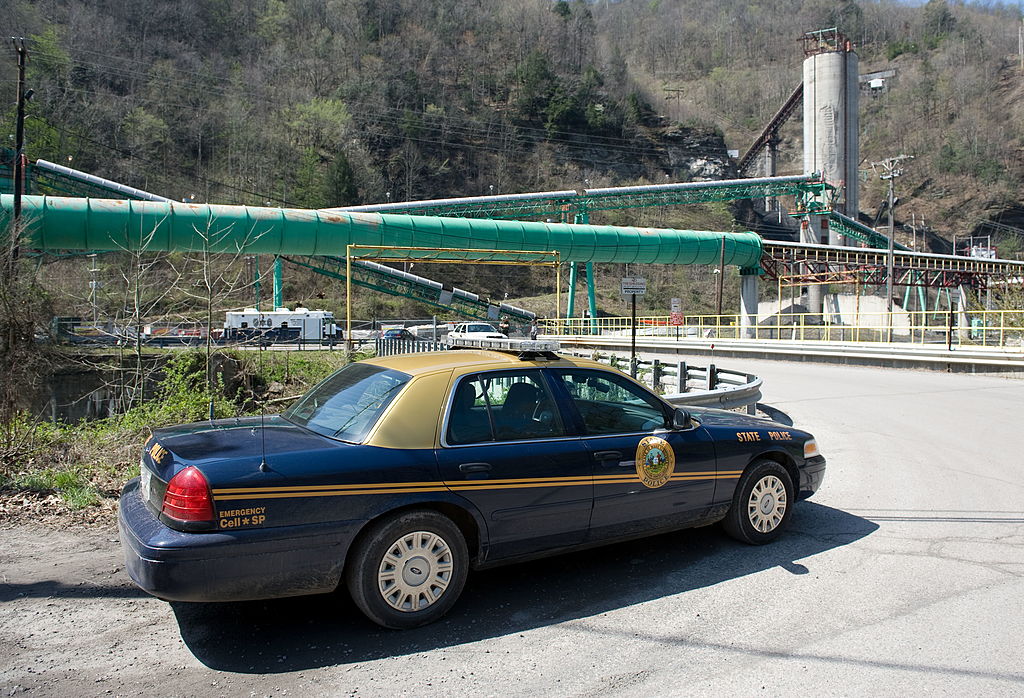 Average salary: $41,020
Highest-paying region: Weirton/Steubenville; $44,660
Salaries continue to decline in West Virginia, though your best bet as a police officer is the narrow strip of land that lies between Pennsylvania (just west of Pittsburgh) and Ohio. There in the Weirton/Steubenville region, officers have a shot of making a few thousand dollars more on average.
5. South Carolina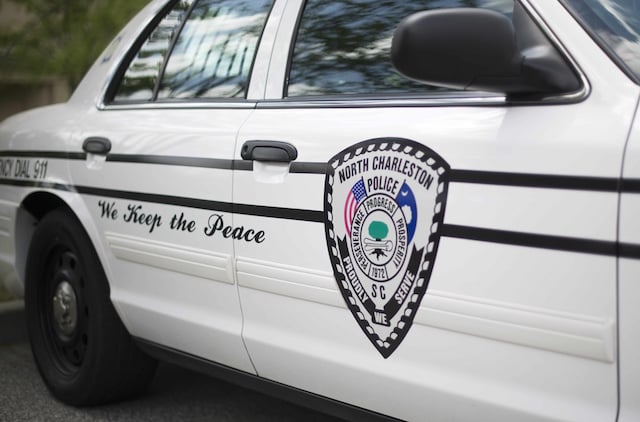 Average salary: $40,340
Highest-paying region: Hilton Head Island/Bluffton/Beaufort; $45,100
Police officers make just over $40,000 per year in most of South Carolina, well below the national average. If they're willing to corral tourists and beach-goers in some of the coastal regions, however, the paychecks grow as literal compensation for their efforts.
4. Georgia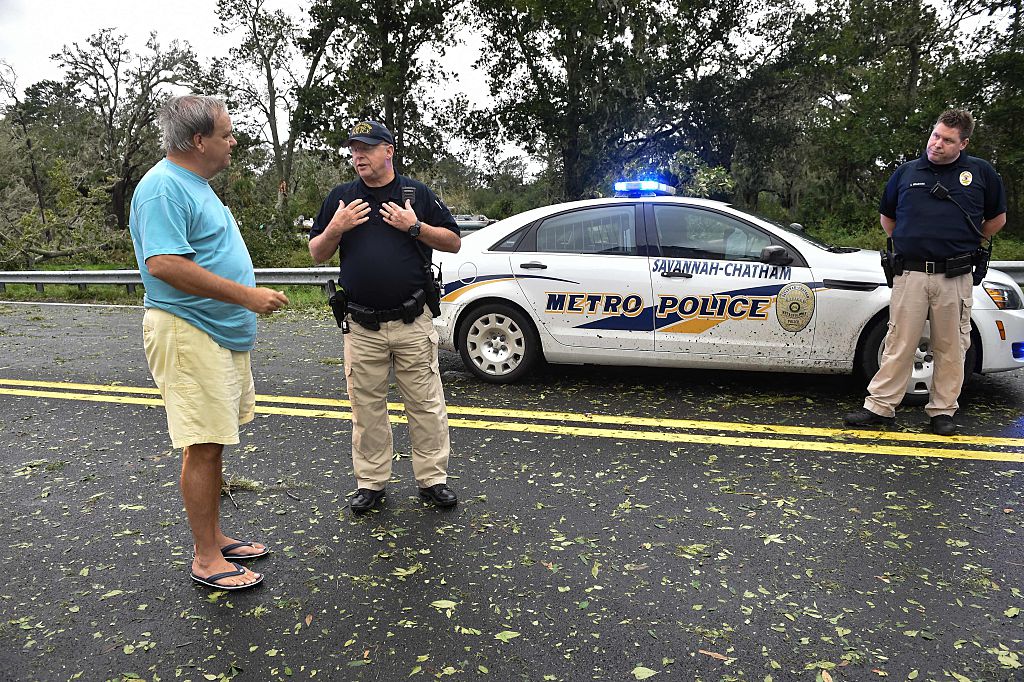 Average salary: $39,510
Highest-paying region: Atlanta/Sandy Springs/Roswell; $43,260
Just down the coast from South Carolina sits Georgia, another low-salary state for police officers. Law enforcement working in the Atlanta region have a better shot at a higher salary.
3. Louisiana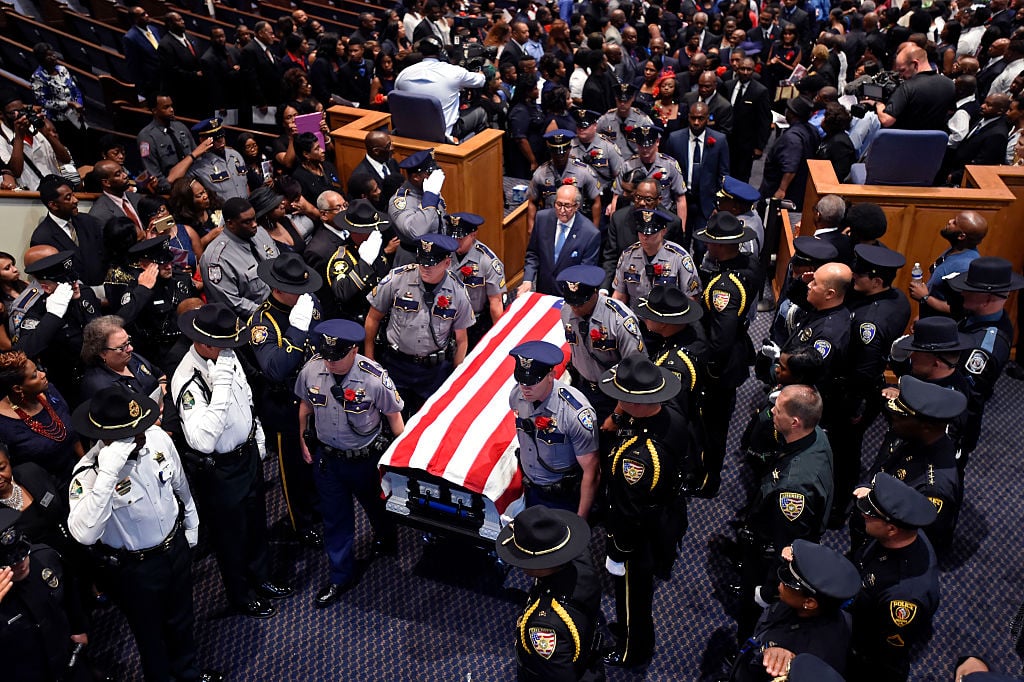 Average salary: $38,100
Highest-paying region: Shreveport/Bossier City; $44,340
Interestingly, Louisiana employs one of the highest number of officers per capita in the country —  in ranks with Washington, D.C., Illinois, New Jersey, and New York. However, that doesn't translate to salaries that compete with those states. The northwestern city of Shreveport boasts the highest average salary among metro areas in the state.
2. Arkansas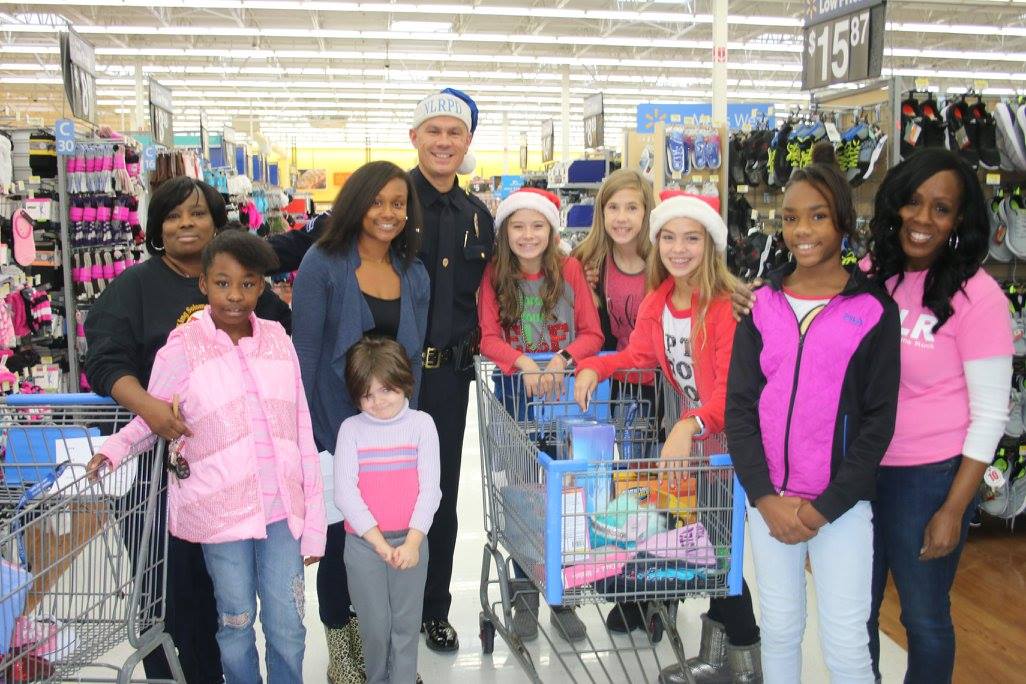 Average salary: $37,330
Highest-paying region: Little Rock/North Little Rock/Conway; $43,210
Little Rock has one of the highest crime rates in the country, perhaps why police officers there are paid more than the average officer working in the state of Arkansas. (It could also have something to do with being the state's capital.) Either way, it's a much larger salary than many officers in the state receive, judging by the average paycheck.
1. Mississippi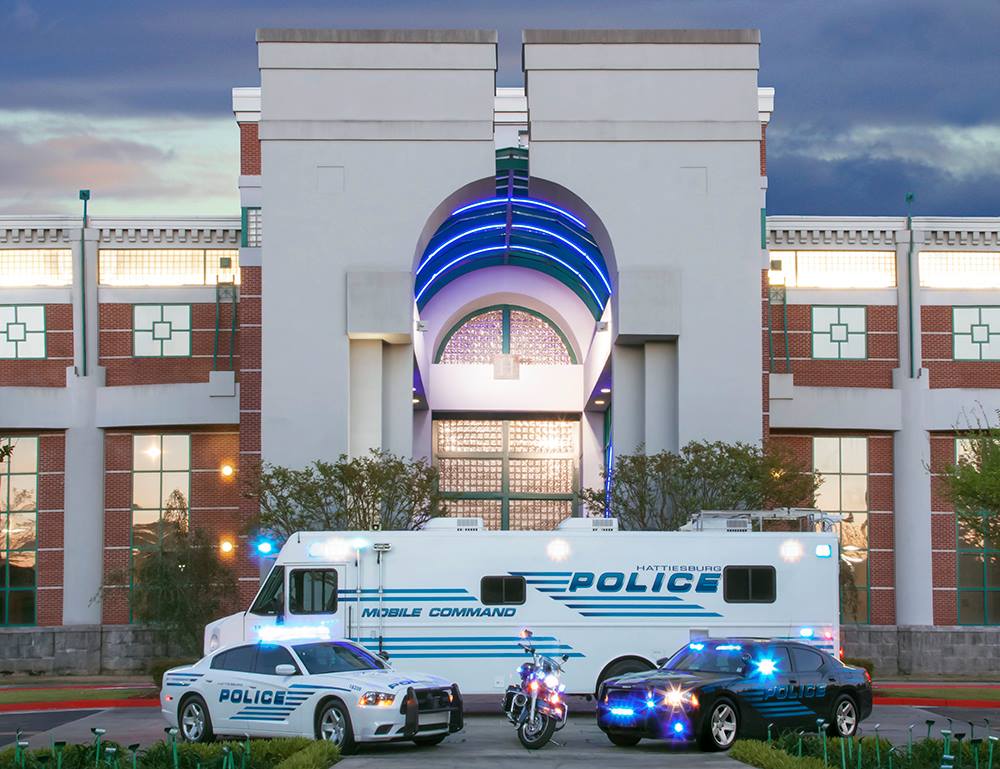 Average salary: $33,350
Highest-paying region: Hattiesburg; $35,590
Police officers in Mississippi earn $27,920 less on average compared to the nation at large, a full 83.7% less than the national benchmark. It's a far cry from the salaries in California — a full $60,200 less, or a whopping 180% decline. As we've pointed out before, many relative salaries are lower in the south than in the Northeast or West, but that can't possibly explain the entire difference between the two.
Follow Nikelle on Twitter and Facebook
More from Money & Career Cheat Sheet: