These Are the States Removing the Most Controversial Confederate Statues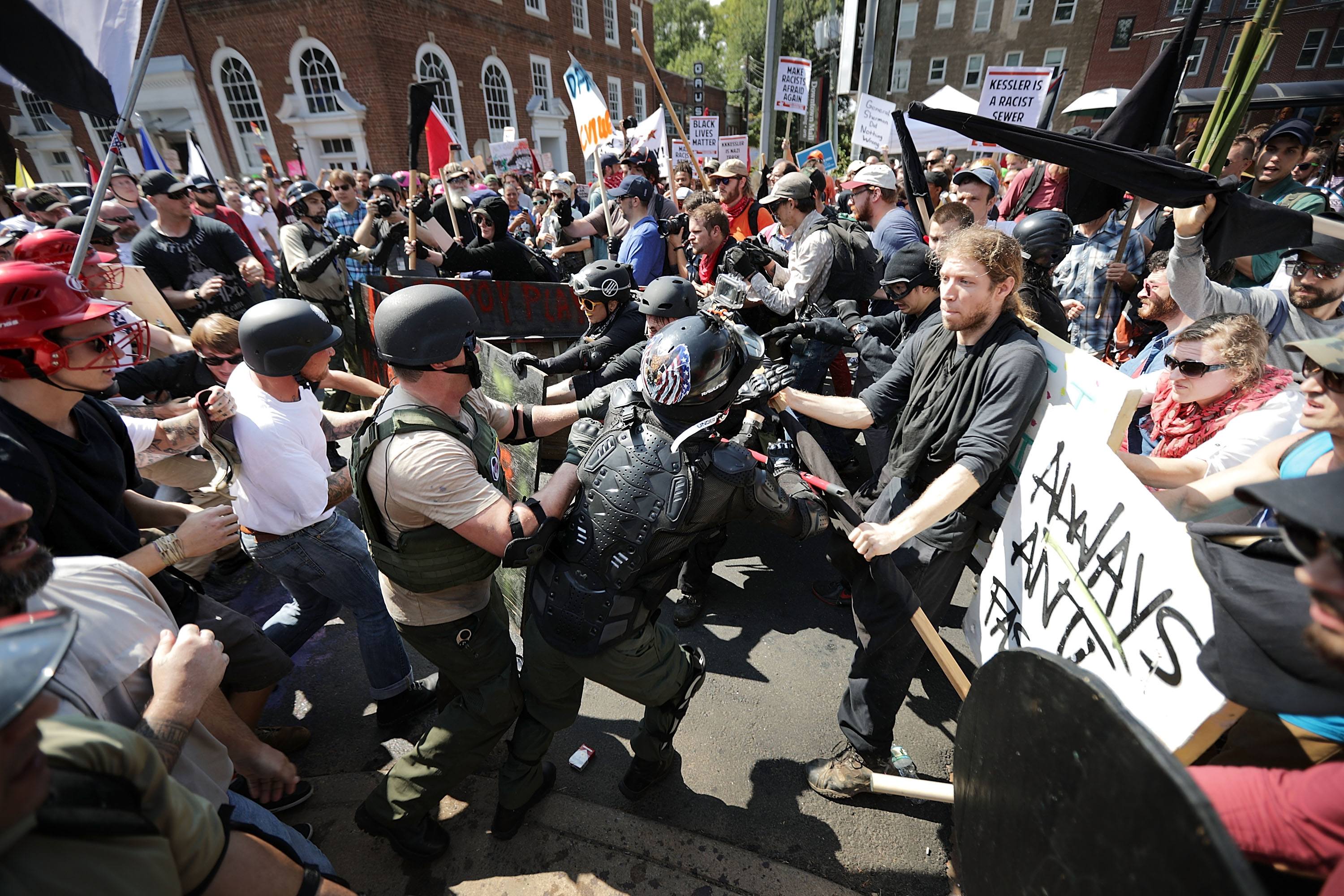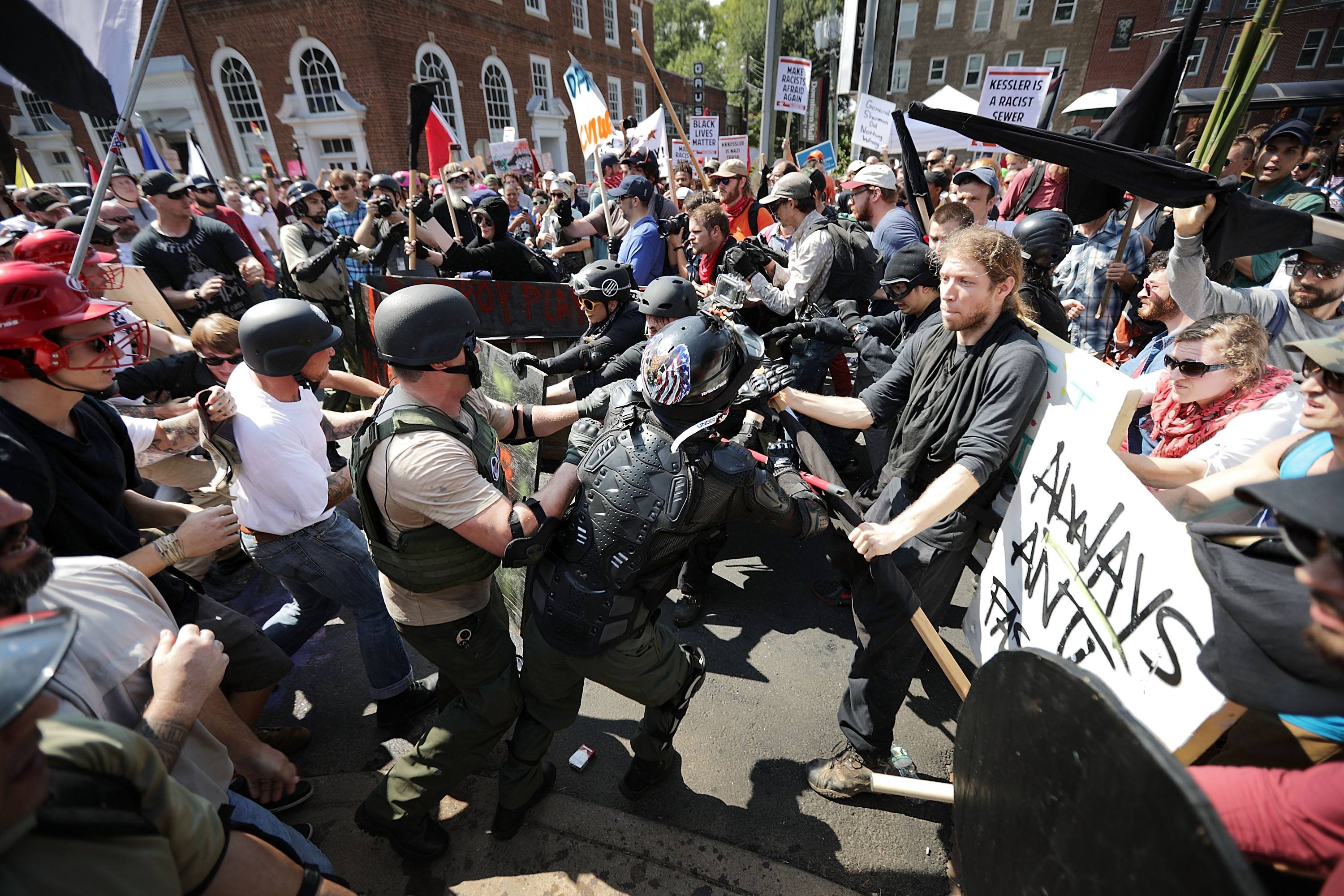 America's troubled past was in the spotlight after protests regarding a Confederate statue in Charlottesville, Virginia, took an ugly turn. The Southern Poverty Law Center estimates there are at least 718 Confederate statues and monuments spread across the United States. Current events caused many states to reexamine their own monuments and start the controversial process of removing statues linked to the Confederacy.
But the organization notes only nine have been removed since April 2016, demonstrating the long, political process removing monuments entails. Regardless, many states push forward with their attempts to remove divisive statues. Here are 15 states that have removed monuments — or have plans to remove them in the near future.
15. Texas
Total Confederate monuments removed: 4
The University of Texas at Austin removed four campus statues during a covert nighttime operation "for public safety and to cause the least disruption to the university community." In response to protests, the university removed Confederate generals Robert E. Lee and Albert Sidney Johnston, Confederate cabinet member John Reagan, and Texas' 20th governor James Stephen Hogg. They also removed a statue of Jefferson Davis in 2015.
In addition, city officials in both Houston and Dallas have ordered inventory of all Confederate statues located in public parks for future removal consideration. The special task force in Dallas has met with opposition from residents who believe the monuments "tell an important story and help heal racial wounds."
Next: A city in this state just raised funds to remove a controversial statue.
14. Florida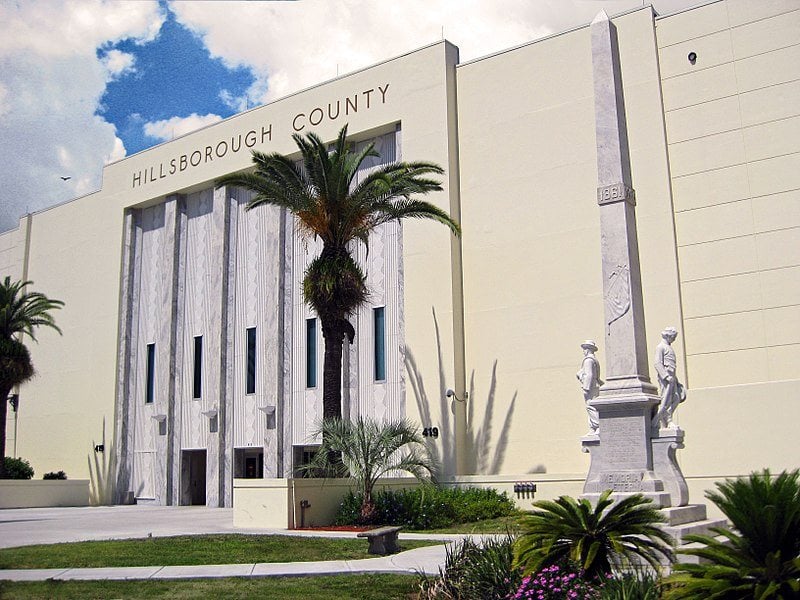 Total Confederate monuments removed: 2
Tampa, Florida took to crowdfunding to determine the fate of a Confederate statue. The Hillsborough County Commission voted to remove a monument that honored Confederate soldiers if donations covered half the cost. The public raised more than $50,000 within 48 hours. The Tampa Bay Buccaneers, Lightning, and Rays also donated to the cause.
Gainesville, Florida removed a 100-year-old Confederate statue named "Old Joe" and returned it to the Daughters of the Confederacy for relocation. Also, in Jacksonville, Florida, the City Council president asked city officials for an inventory of all Confederate monuments and markers with plans to submit legislation for their removal.
Next: This state finally succeeded in removing statues.
13. Maryland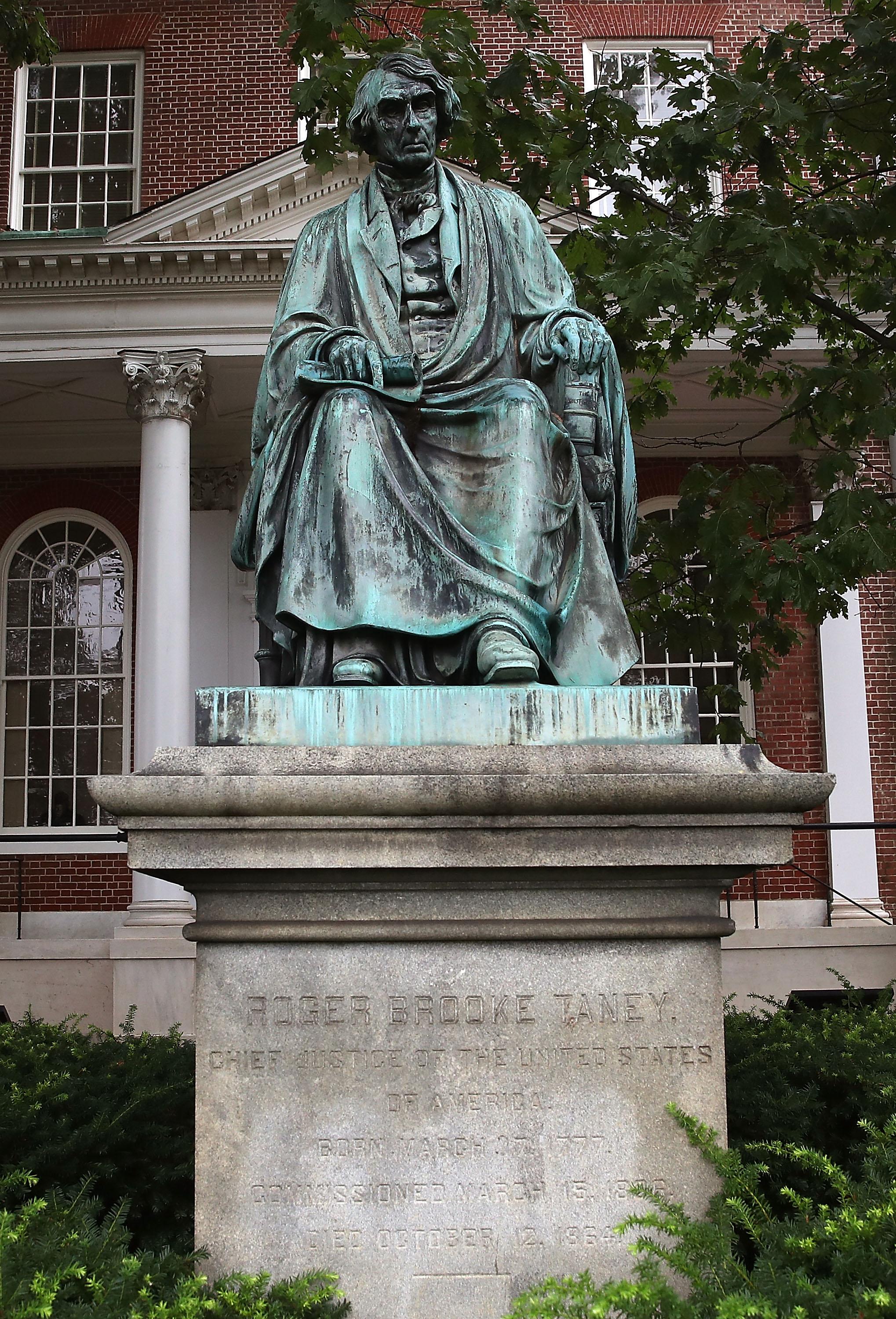 Total Confederate monuments removed: 4
Calls to remove the Annapolis statue of Supreme Court Justice Roger Brooke Taney began in the '90s, but it only recently succeeded after the Charlottesville events. As a result, officials removed the statue and two plaques commemorating the justice and the Dred Scott decision from the Maryland State House. The 1857 Supreme Court decision Taney wrote said Scott and any other slave or free person of African descent were not U.S. citizens. Many believe this decision helped spark the Civil War.
In Baltimore, Mayor Catherine Pugh said it's "in the best interest of my city" to order the removal of the Robert E. Lee and Thomas J. "Stonewall" Jackson monuments. Additionally, statues honoring Confederate women, soldiers, and sailors were removed. Pugh said removing the statues is an effort to stop security threats to Baltimore and its residents.
Next: This Southern state removed multiple statues.
12. Louisiana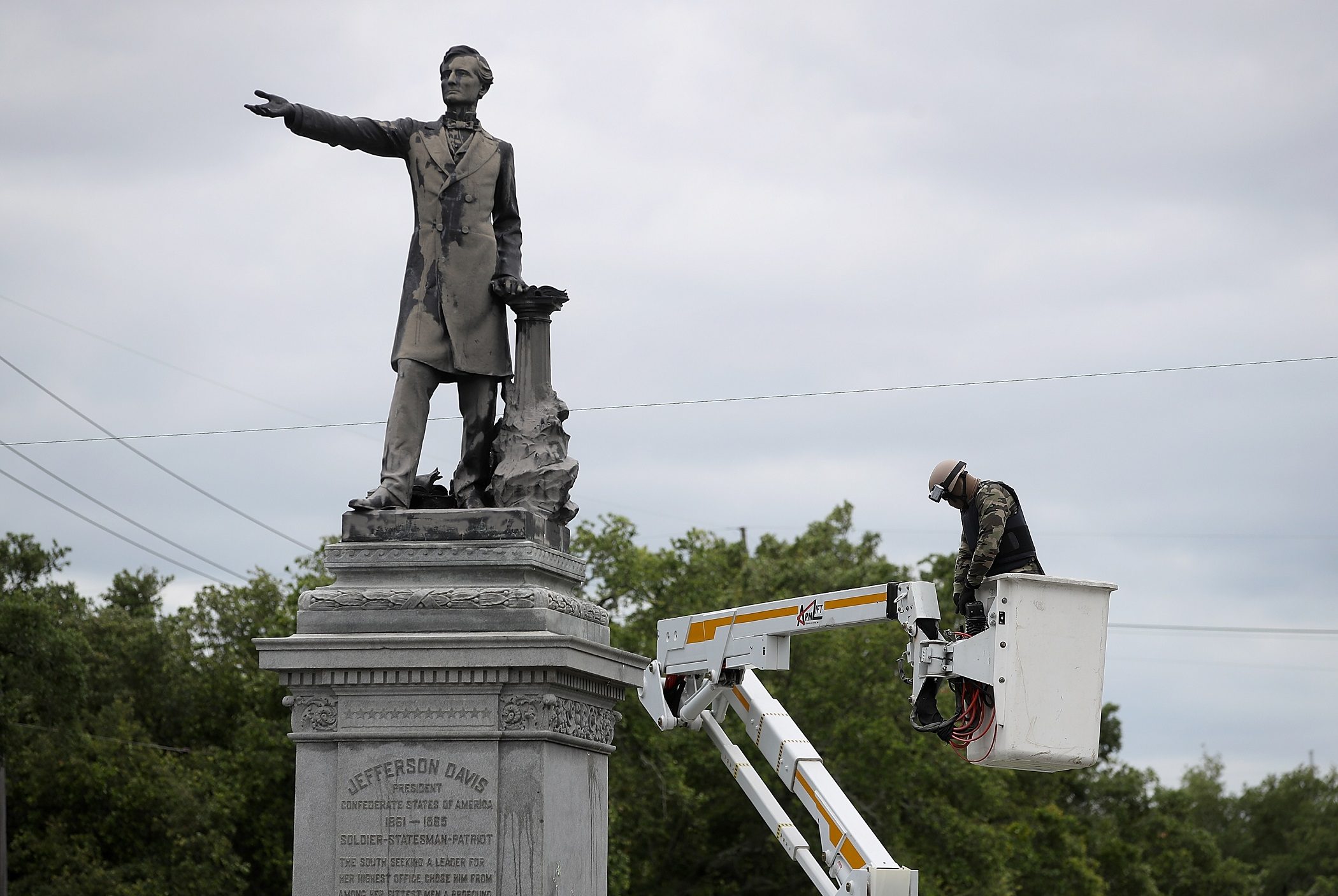 Total Confederate monuments removed: 4
New Orleans joined the nationwide debate over Confederate symbols and removed four Civil War-era statues earlier in 2017. It took over two years to clear public debate and legal battles associated with the removal vote in 2015, following the racially charged shootings in Charleston, South Carolina. Among those removed are statues of Generals Robert E. Lee, Jefferson Davis, and Pierre Gustave Toutant Beauregard, as well as a memorial commemorating the Battle of Liberty Place in New Orleans.
Next: There was removal and relocation in one Kentucky city.
11. Kentucky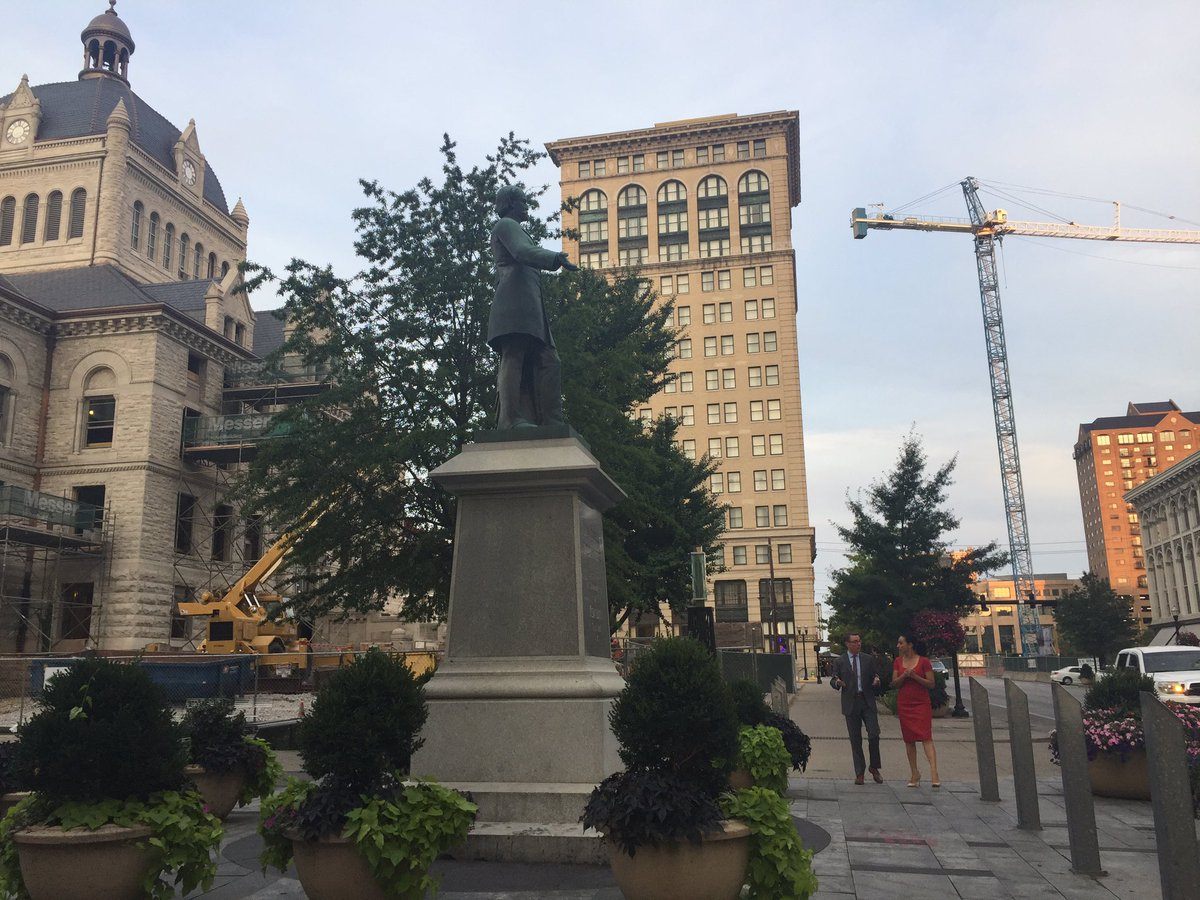 Total Confederate monuments removed: 2
Lexington, Kentucky, officials aimed for compromise by announcing they will relocate the statues of John Hunt Morgan and John C. Breckinridge after the City Council unanimously approved their removal.
"By relocating these statues, we are not destroying, hiding or sanitizing history. We are honoring and learning our history through this relocation," Mayor Jim Gray wrote on Twitter.
John Hunt Morgan served in the Mexican-American war and fought for the Confederacy. John C. Breckinridge, the 14th U.S. vice president, reportedly owned slaves. It's unclear where the monuments will end up, but the mayor has 30 days to recommend a new location.
Next: Charlottesville isn't the only city in Virginia making moves to remove statues.
10. Virginia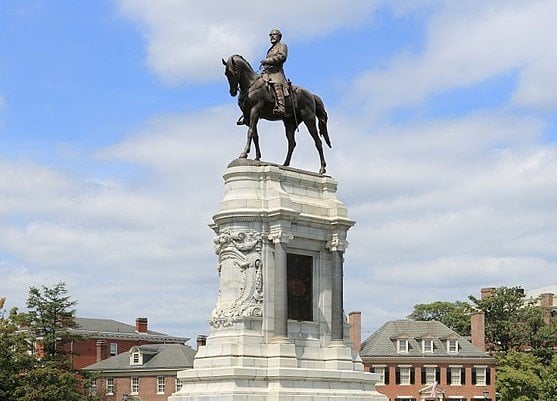 Total Confederate monuments removed: 0
Calls to address Confederate statues in Virginia are still running strong. Officials in Richmond, Virginia, once the capital of the Confederacy, are considering community input regarding the fate of the city's countless Civil War monuments and statues. Norfolk, Virginia, has also made moves to do away with its Confederate statues, but the actual removal remains up in the air as Virginia state law says localities can't remove war memorials.
Next: A stone monument is under fire.
9. Georgia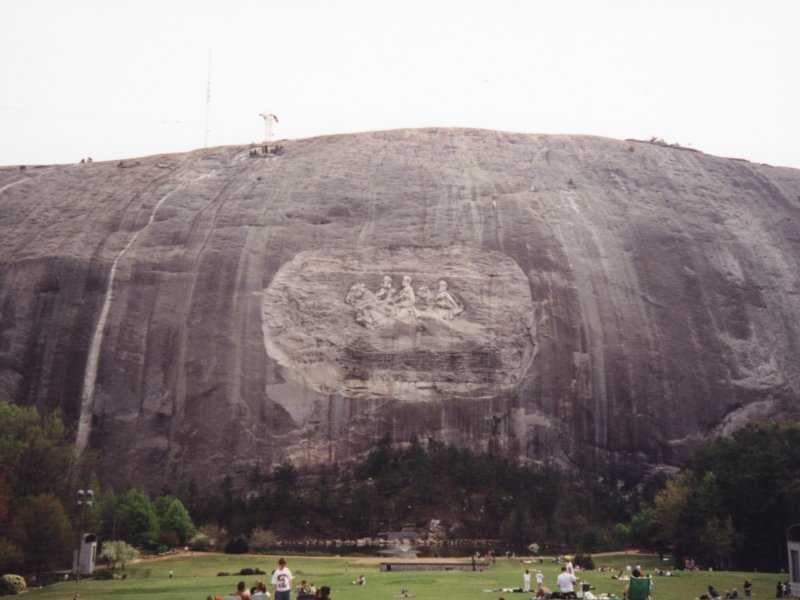 Total Confederate monuments removed: 0
It's unclear whether the motion to remove the faces of three Confederate generals carved in stone in Stone Mountain, Georgia, will be addressed, as the carving is protected by law. Nevertheless, Democratic candidate for governor Stacey Abrams hopes to remove Robert E. Lee, Jefferson Davis, and Stonewall Jackson carved 400 feet above the ground on the side of Stone Mountain.
In 2014, Georgia relocated a statue of segregationist and senator Thomas Watson from capitol grounds to the park across the street. They recently replaced it with a statue of Martin Luther King Jr.
Next: A prominent university took down a statue.
8. North Carolina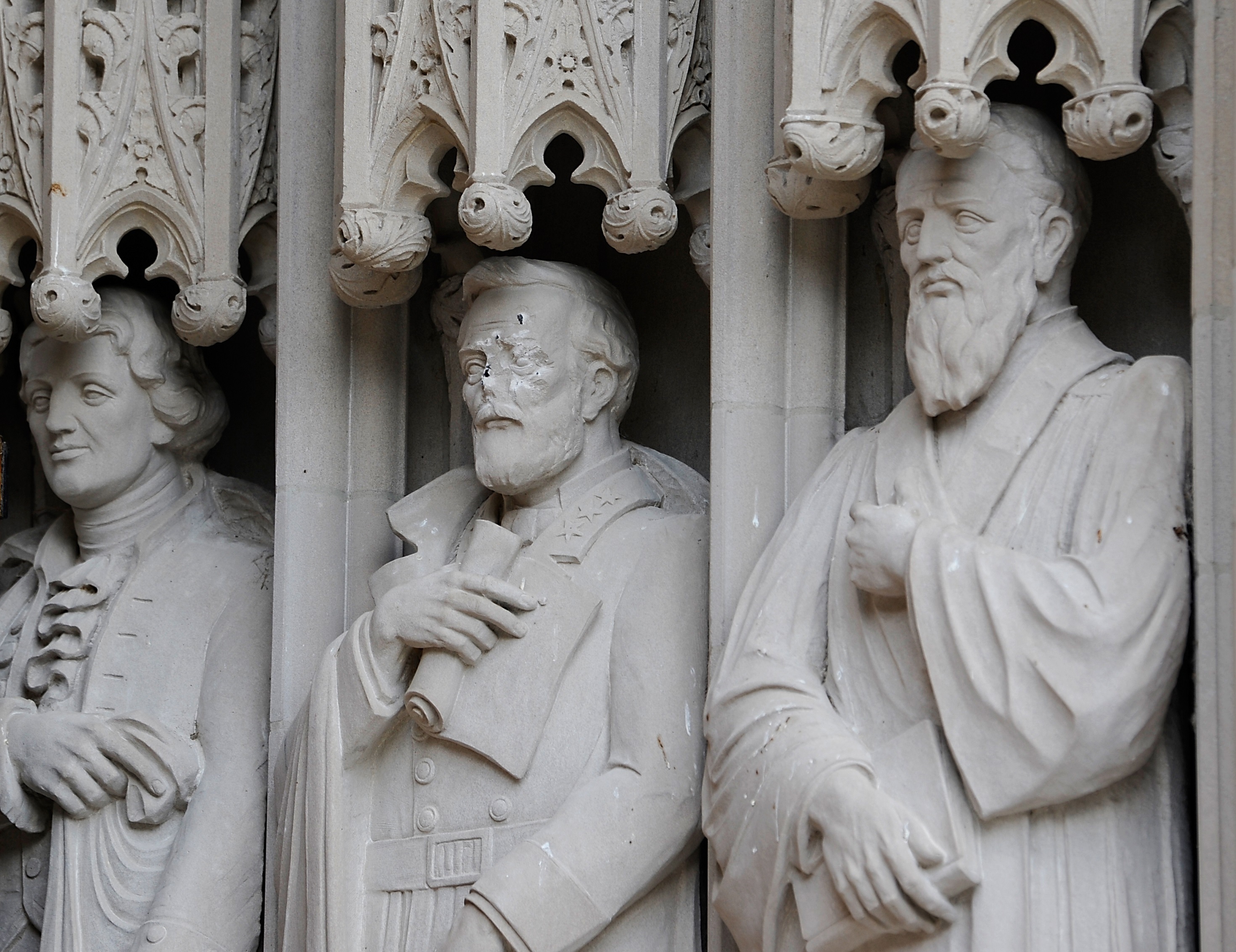 Total Confederate monuments removed: 1
Duke University removed a statue of Robert E. Lee after vandalism. The statue had stood among 10 historical figures, including Thomas Jefferson and poet Sidney Lanier, at Duke's main entry. In a statement, the university said it's seeking community advice for ways to navigate the role of memory and history on campus.
In Durham, North Carolina, protestors ripped down another statue of the general that was protected under law, prompting arrests. There are also calls to remove similar statues at the University of North Carolina at Chapel Hill.
Next: Ohio takes precautionary measures.
7. Ohio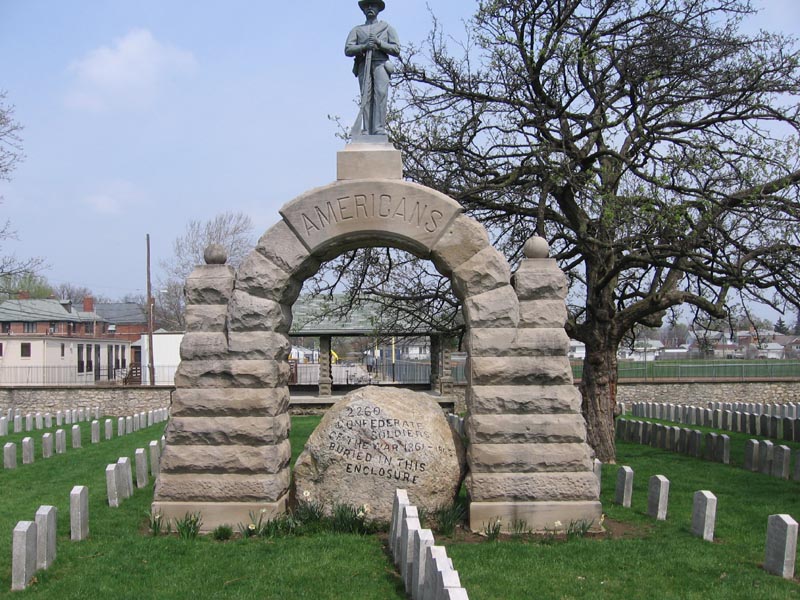 Total Confederate monuments removed: 2
Ohio wasted no time removing Confederate statues statewide after the Charlottesville protests. Police urged businesses to close in preparation of protests in Franklin, Ohio, as they removed a stone marker for Robert E. Lee. And officials removed a marker commemorating the birth place of General Roswell Ripley as a precautionary measure in Worthington, Ohio.
The Columbus Dispatch reported the bronze statue of a Confederate soldier in Camp Chase cemetery was knocked over and decapitated. More than 2,000 Civil War soldiers are buried there.
Next: California removes controversial statues.
6. California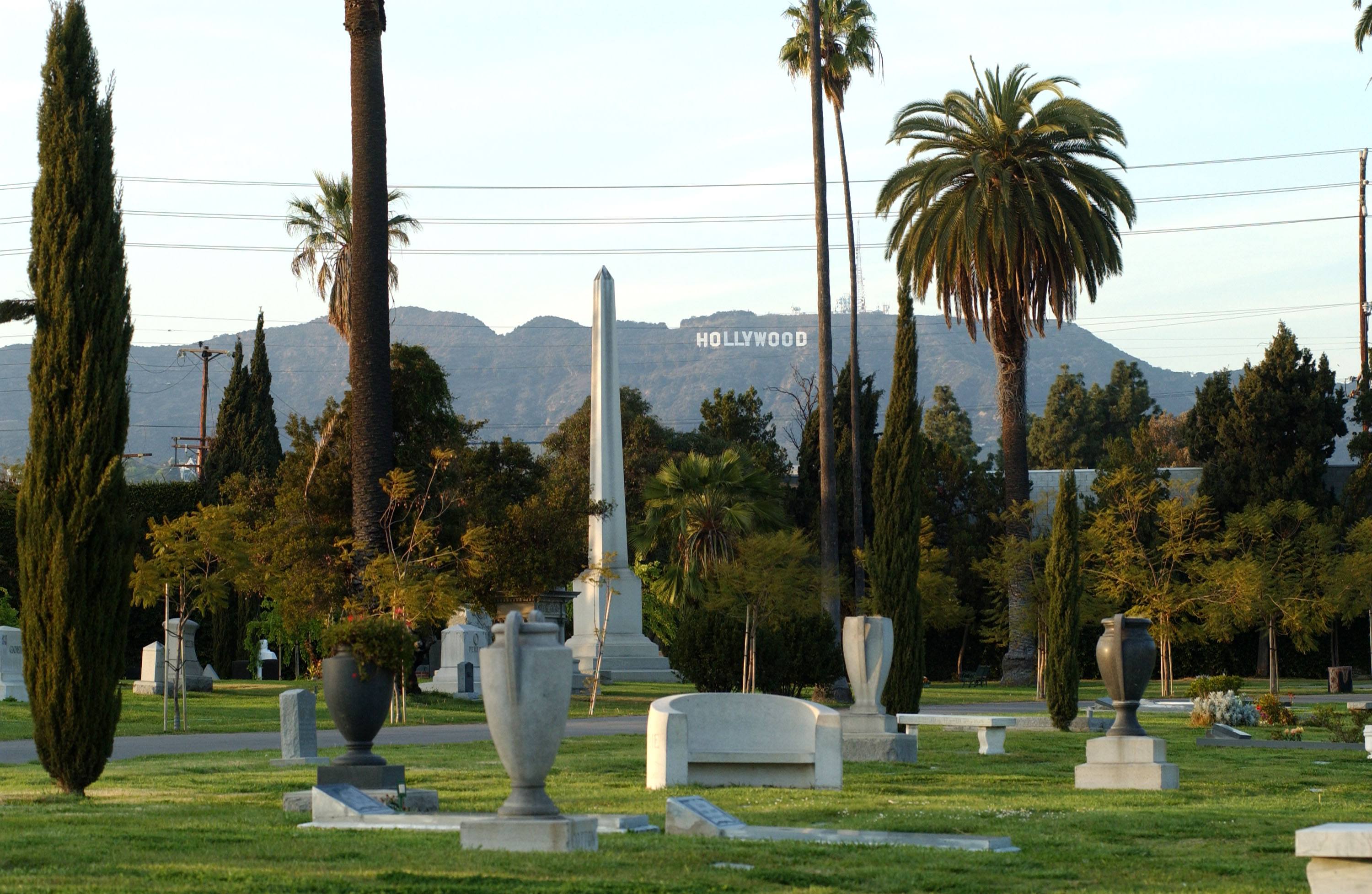 Total Confederate monuments removed: 2
An online petition sporting thousands of signatures prompted the removal of a Confederate memorial in a Los Angeles cemetery. The petition sparked threats and vandalism of the 6-foot statue that honored the soldiers who died and are buried there. Workers removed the statue at 3 a.m. to avoid disruption.
Also, San Diego pushed forward with the removal of a Jefferson Davis plaque downtown. Furthermore, years earlier, Long Beach School District renamed Robert E. Lee Elementary school to Olivia Herrera, a woman who founded a nonprofit that serves impoverished neighborhoods.
Next: An Alabama city debates a statue.
5. Alabama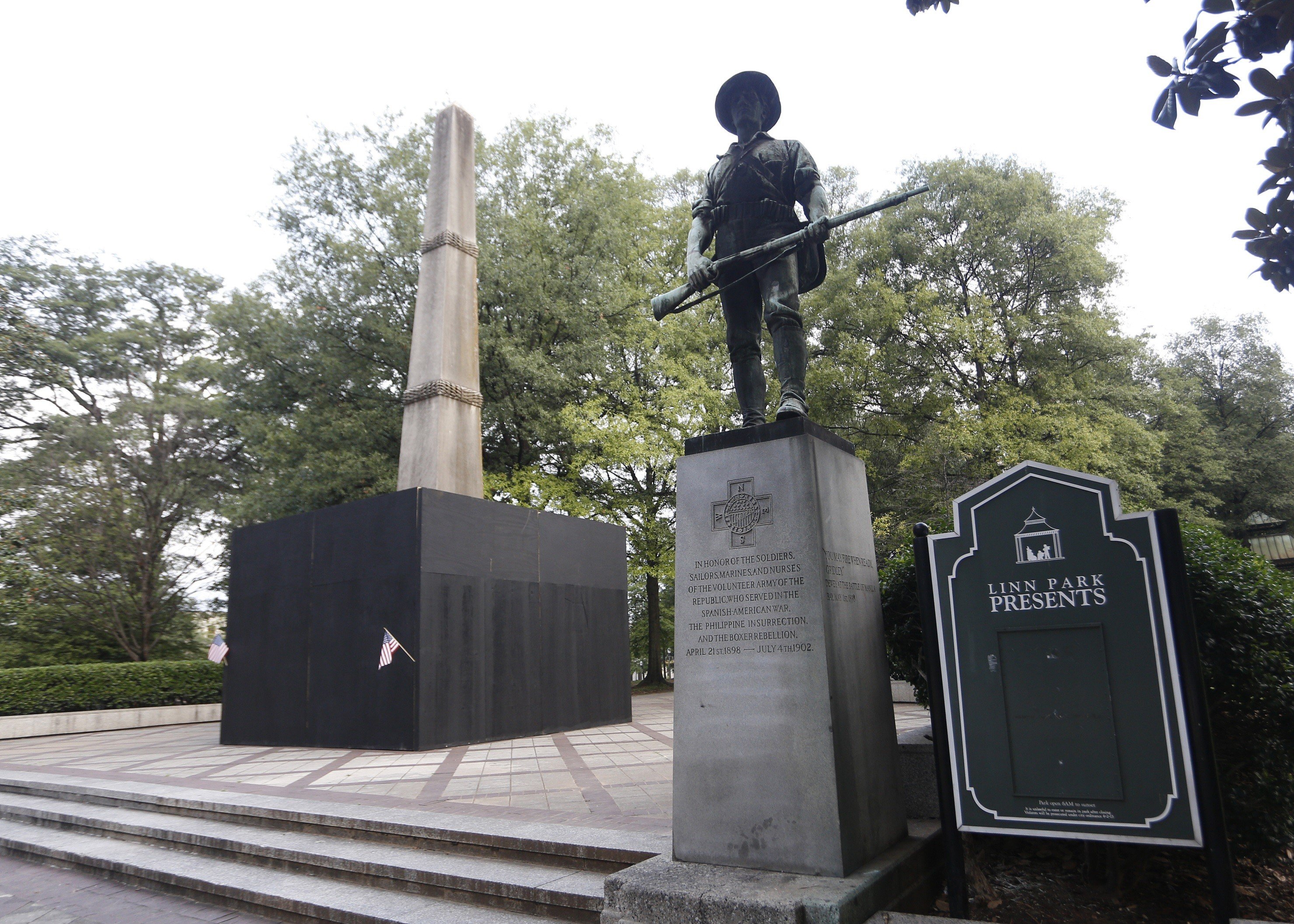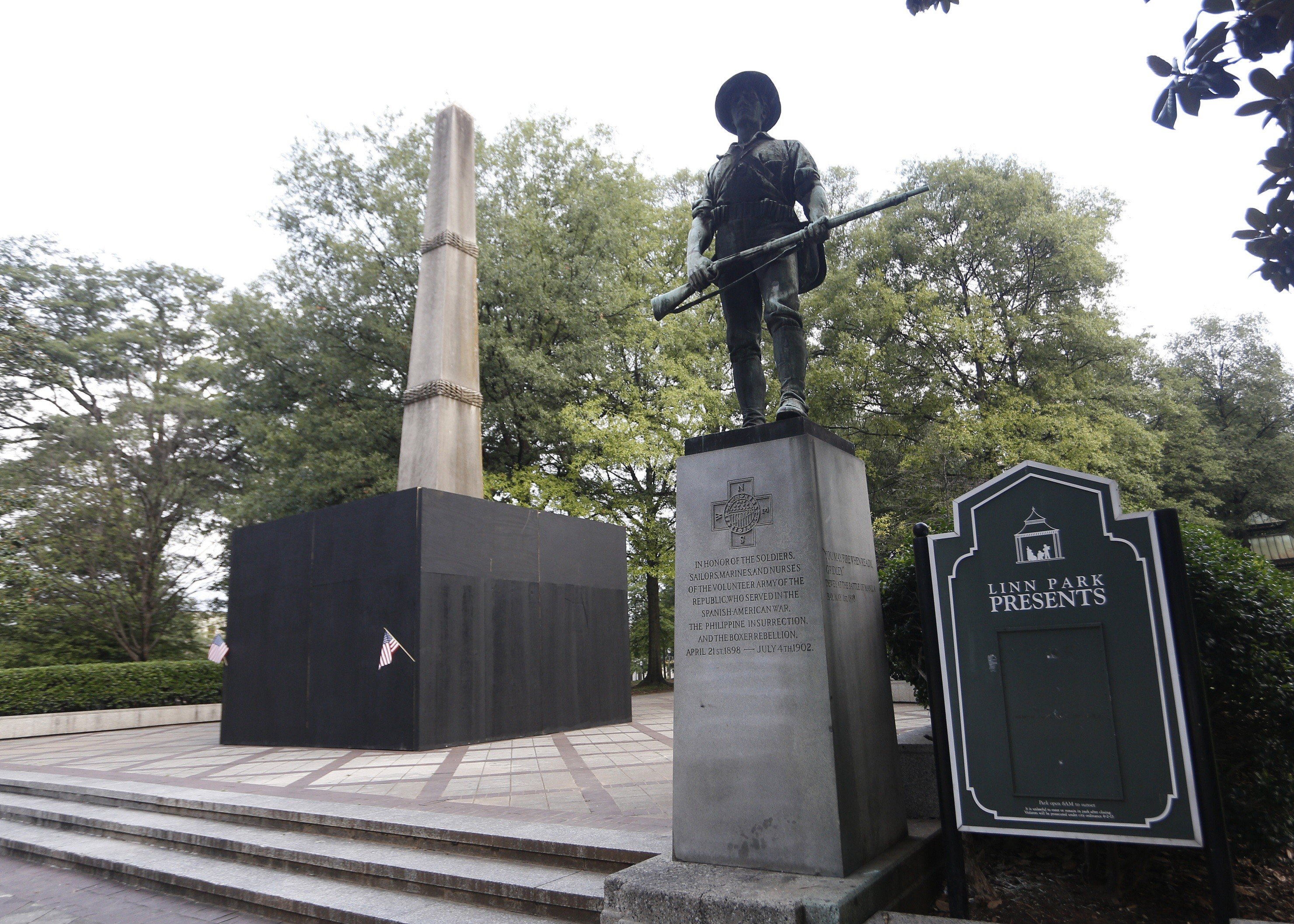 Total Confederate monuments removed: 0
Legal battles are stirring in Birmingham, Alabama, after Mayor William Bell ordered the covering of a Confederate monument until officials make a permanent decision. Alabama Attorney General Steve Marshall said he would sue Bell and the city as state law prohibits the "relocation, removal, alteration, or other disturbance of any monument on public property that has been in place for 40 years or more."
Next: Officials removed several Confederate statues in this East Coast state.
4. New York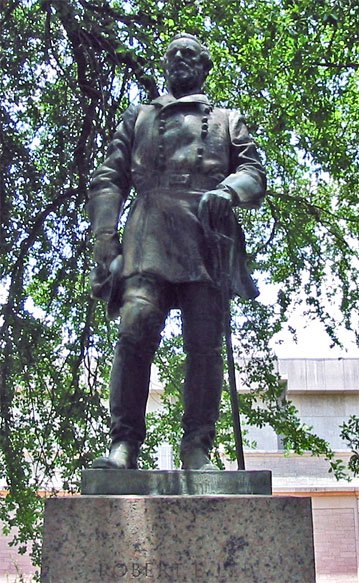 Total Confederate monuments removed: 3
Robert E. Lee faces further scrutiny in Brooklyn as a plaque honoring a tree planted in the 1840s by the general himself was removed, prompting both support and backlash.
Figures of Robert E. Lee and Stonewall Jackson were removed from the City University of New York's Hall of Fame for Great Americans at Bronx Community College. Governor Andrew Cuomo also requested that U.S. Secretary of the Army Ryan McCarthy reconsider his previous refusal to rename General Lee Avenue and Stonewall Jackson Drive at Fort Hamilton in Brooklyn.
New York City Mayor Bill de Blasio will conduct a thorough review of all symbols of hate throughout the city, which sparked concern from historians as prominent monuments of George Washington, Christopher Columbus, and Theodore Roosevelt could also be on the chopping block alongside busts honoring Nazi collaborators.
Next: Tennessee takes issue with a Confederate general.
3. Tennessee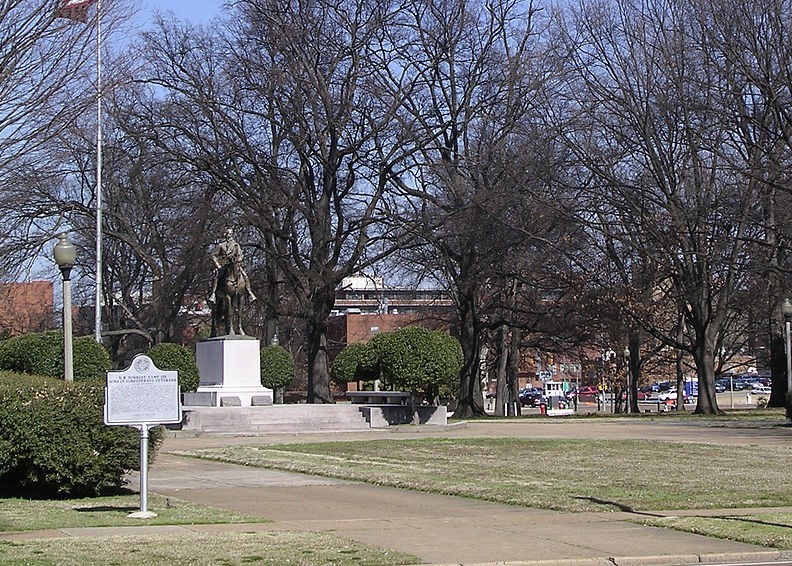 Total Confederate monuments removed: 0
Residents in Tennessee take issue with Confederate General Nathan Bedford Forrest. The city of Memphis is pursuing legal efforts to override historical protection clauses and remove him from city parks. Also, people protested in Nashville to tear down another Forrest monument.
Things get tricky as Confederate memorials in Franklin, Tennessee, are tightly tied to both Civil War history and community identity, according to The Tennessean. Nevertheless, the state is still reviewing calls to remove symbols of the Confederacy throughout the city.
Next: One monument in this state is on the chopping block.
2. Massachusetts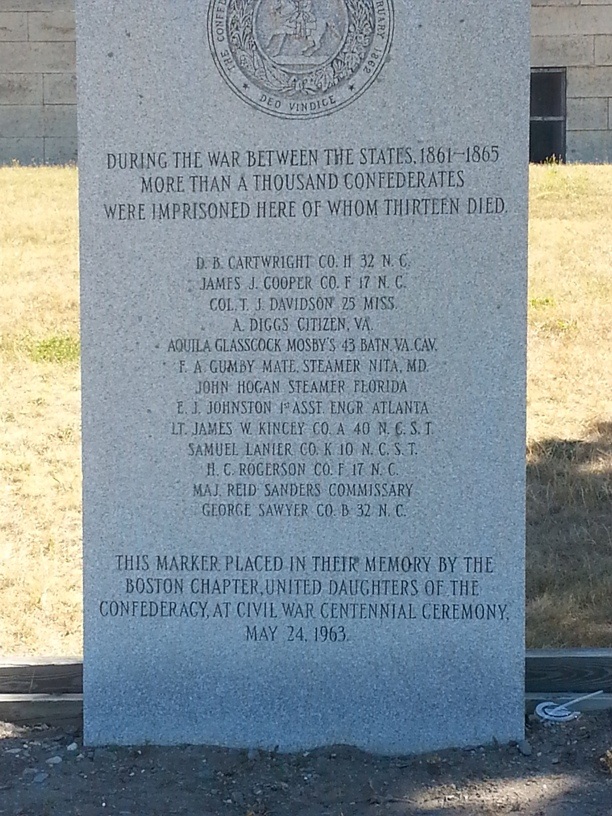 Total Confederate monuments removed: 0
Many wish to see the only Confederate monument in Massachusetts located on Georges Island in Boston Harbor removed. But until the state decides how to proceed, officials covered the memorial. Funded by the local United Daughters of the Confederacy, the monument is in memory of Confederate soldiers who were prisoners and died there during the Civil War.
Next: This state is no stranger to racial tensions.
1. Missouri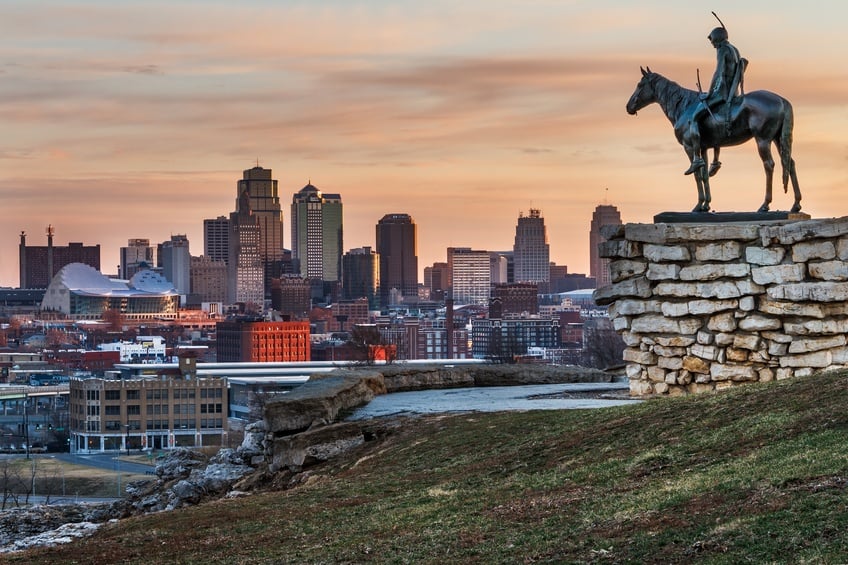 Total Confederate monuments removed: 1
Missouri is no stranger to racial tensions. After vandalism, a 32-foot Confederate monument in downtown St. Louis was removed and relocated by the Missouri Civil War Museum. In addition, there are increased calls for the removal of a United Daughters of the Confederacy statue in Kansas City inscribed with a "loyal daughters of the old south" dedication.
Follow Lauren on Twitter @la_hamer.
More from The Cheat Sheet: