These States Saw a Drastic Decline in Happiness and Well-Being Last Year
Anyone who claims 2017 wasn't a stressful year must be living under a rock. Sure, the economy is experiencing a welcomed uptick, but the nation is dealing with unprecedented healthcare costs and a debilitating opioid crisis every day. Gallup-Sharecare released its annual report of unhappiest states and found that well-being is in serious decline across America. The organization analyzed factors such as physical health, financial well-being, and social satisfaction to rank all 50 states. More people said they experience significant worry on any given day and fewer reported receiving positive energy from family and friends.
2017 was a challenging year for many —  so much so that not one state posted significant improvements in happiness and well-being year-over-year. This was a first for the 10-year study. Needless to say, morale is dangerously low in these 15 states, and things could be better. Do you live in one of the country's unhappiest states?
15. Illinois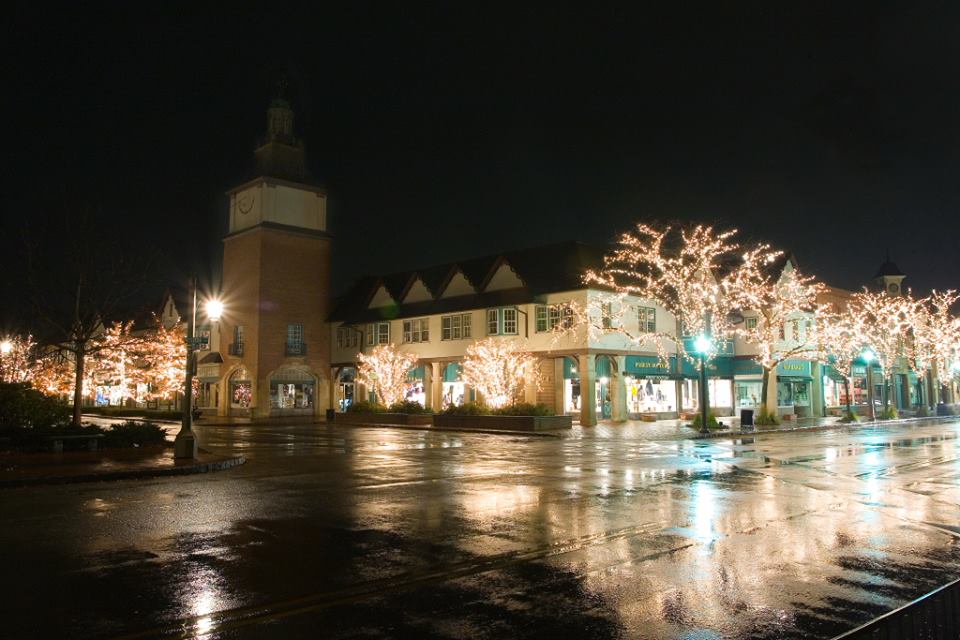 Amidst national turmoil and cultural divides, families may be searching for a place to call home that will restore their faith in humanity. Illinois residents aren't necessarily the happiest, but they fair better than the 14 other states on this list. Illinois has a relatively high financial rank, which will do wonders for people's stress levels, but their below average scores for community — meaning, they love where they live — could use some work.
Next: Money is a problem in this state.
14. South Carolina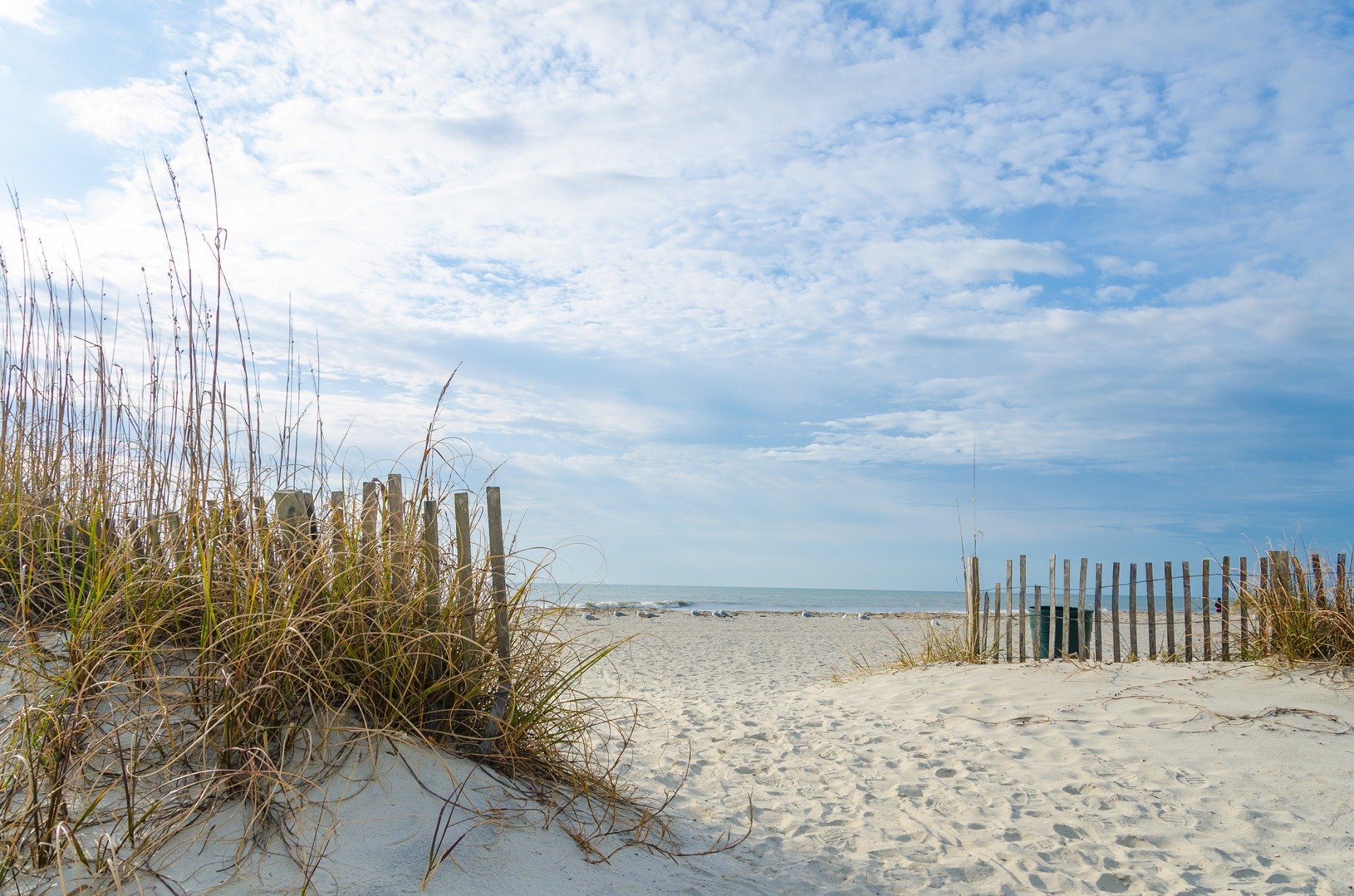 South Carolina's poor well-being score of 61.1 is due in large part to a lack of physical health and financial security. Few people in this state report feeling healthy enough or having energy to complete daily tasks. They're also stressing out over the economy and their finances more than most other states.
The good news? They are a top-10 state for social metrics, which measures things like having supportive and loving relationships to rely on.
Next: People here are confident, but worried.
13. Alabama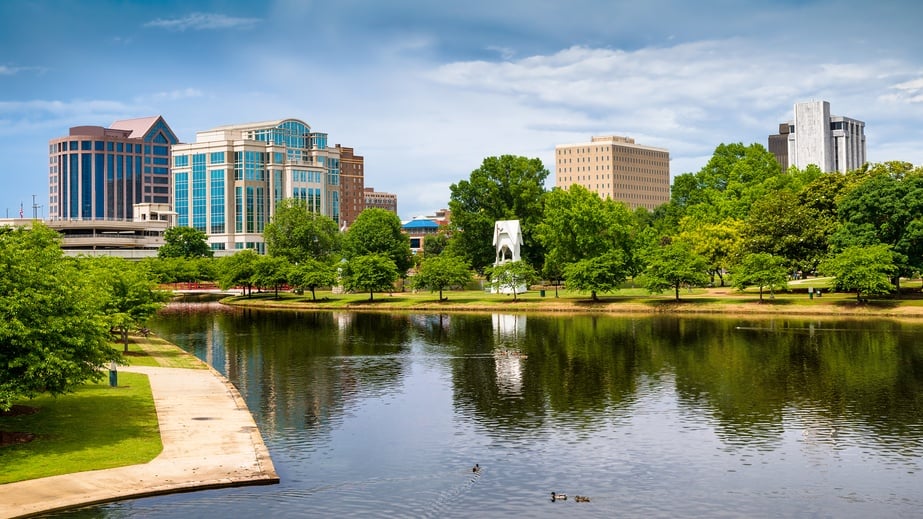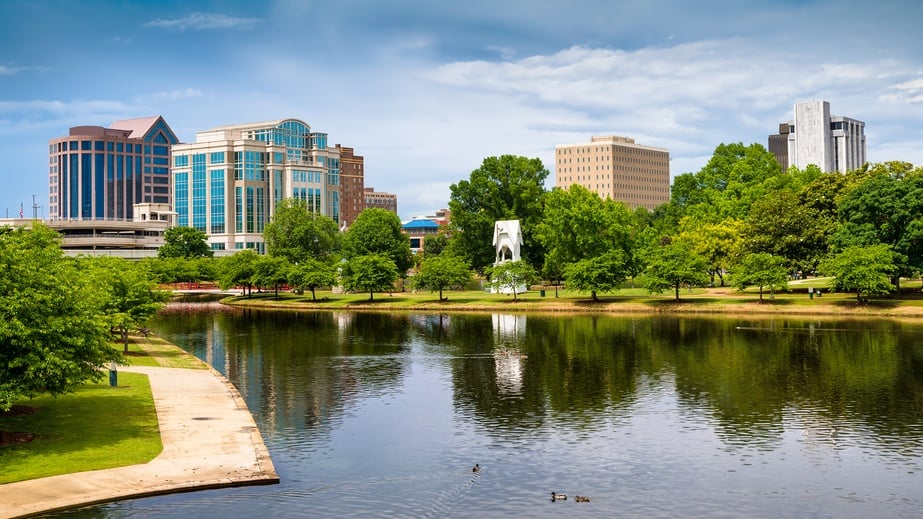 Like South Carolina, Alabama could use a little confidence boost when it comes to physical and financial well-being. It's comfortably inside the top 10 for residents who feel motivated, self-assured, and purposeful, but that stops when it comes to their feelings on community. Many people in Alabama reported feeling less safe where they live in comparison to others.
Next: A state that will come as no surprise to readers
12. Missouri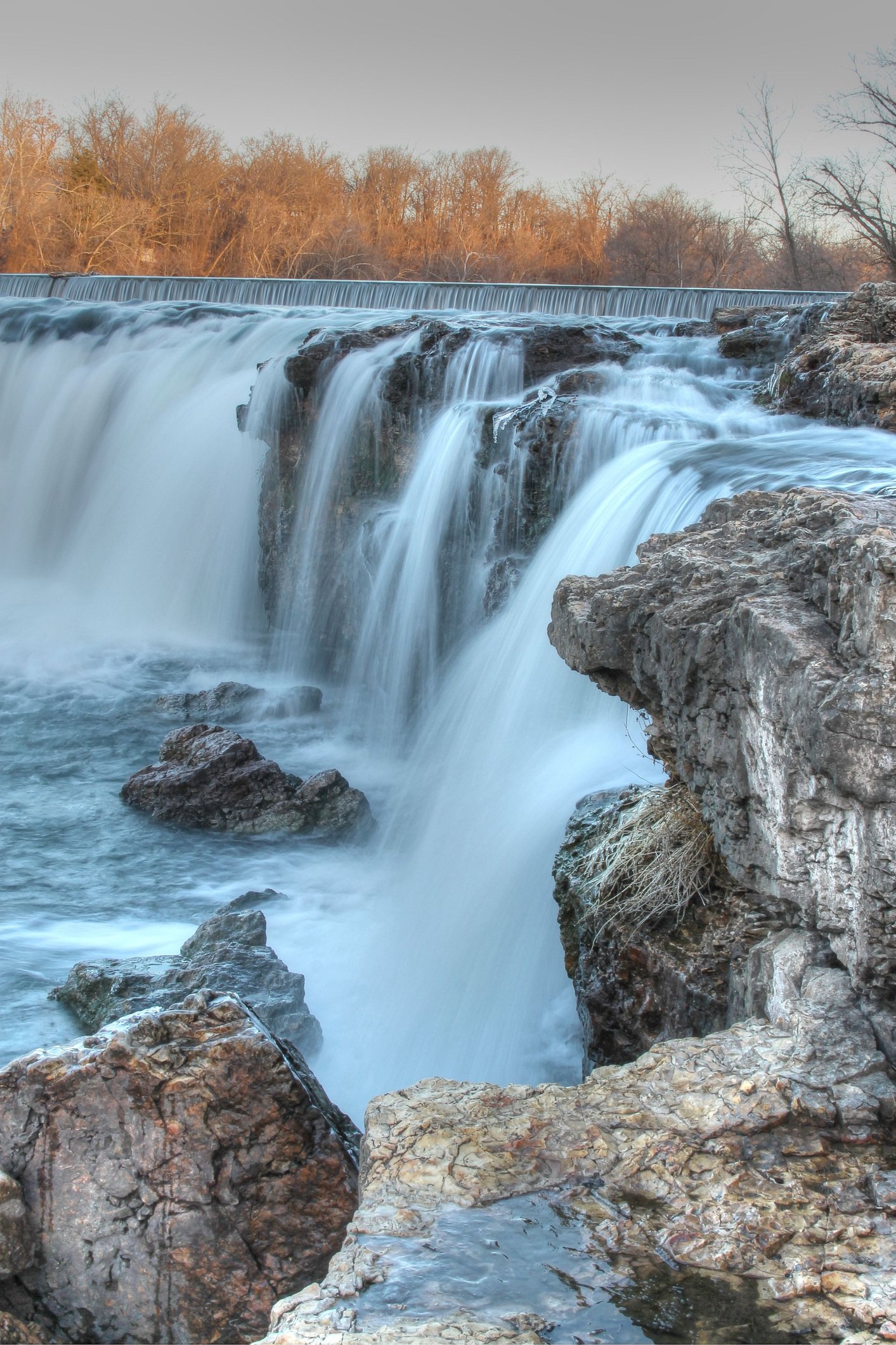 Missouri is no stranger to "worst of…" lists. The state consistently ranks undesirably low in a multitude of categories such as safety, health, retirement, and job outlook. So, when it comes to resident well-being, Missouri lands solidly in the bottom-15 for happiness with an unfortunate 60.7 score.
Next: A tiny state with a big problem
11. Delaware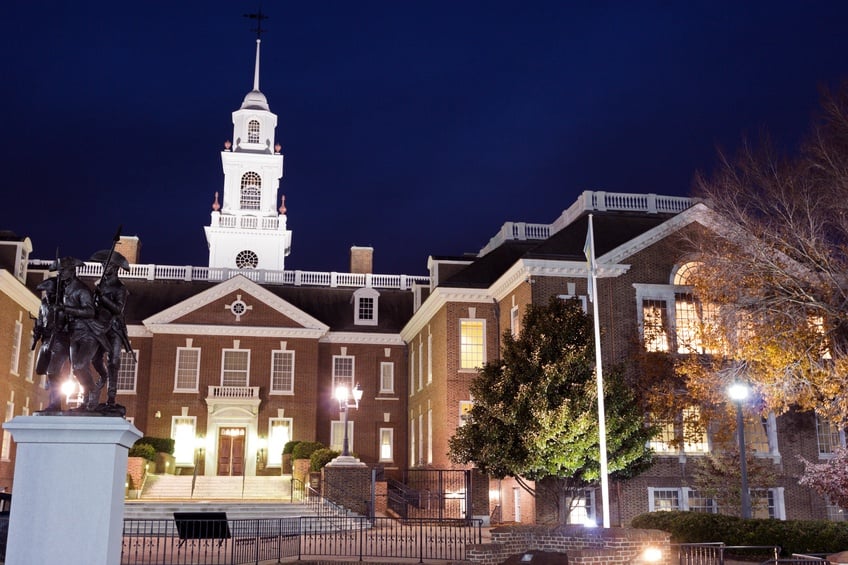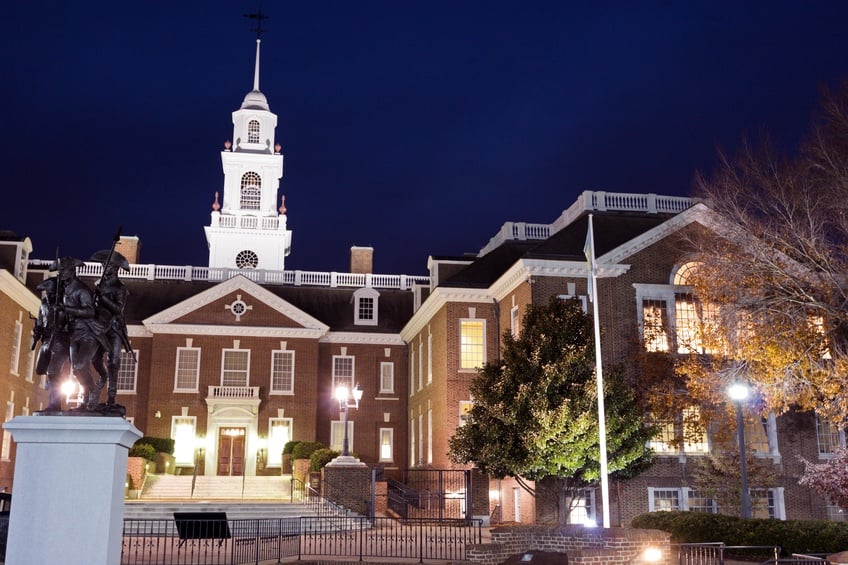 For such a tiny state, the residents of Delaware sure do emit a bunch of stressful vibes. They have no qualms finding their daily purpose in life, but their monetary anxiety and worry over safety in their communities trump all positive feelings. Delaware has an overall well-being score of 60.7.
Next: A case of the blues
10. Rhode Island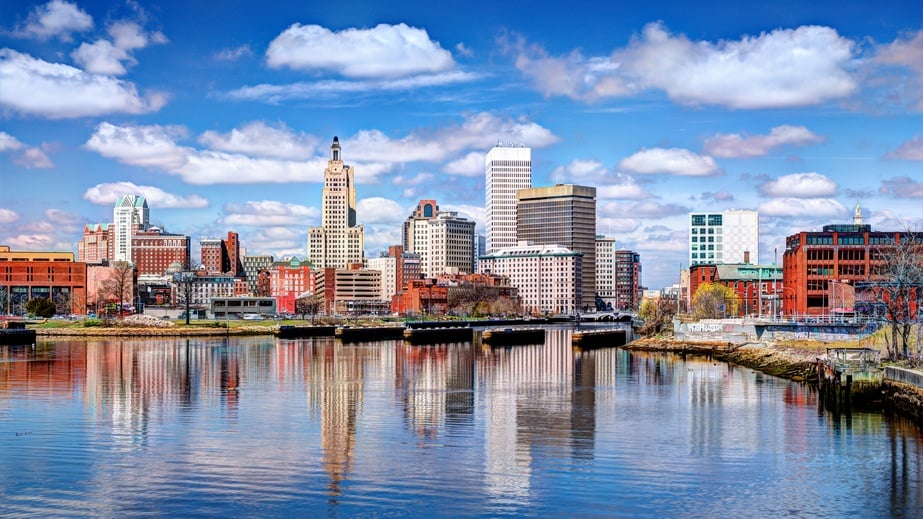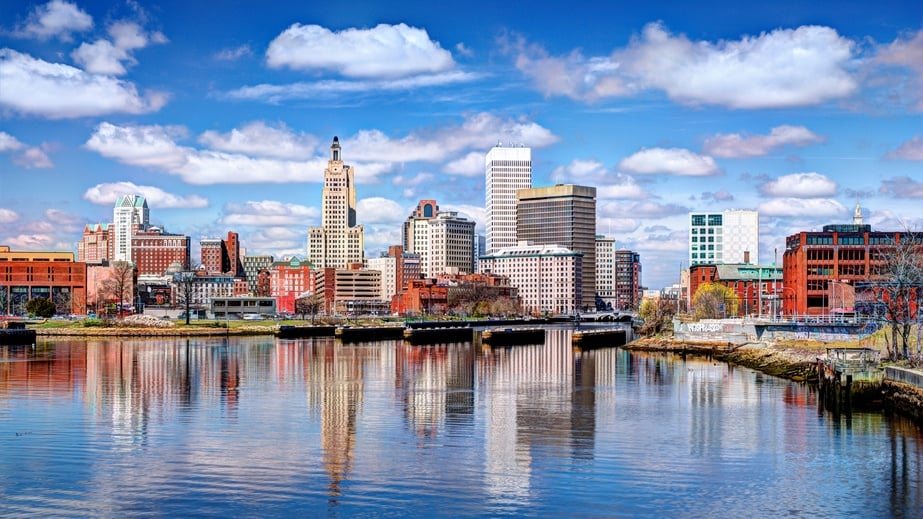 The Gallup-Sharecare survey notes reports of depression have seen a continual uptick over the last 10 years of the study. More people struggled to define their life's purpose in Rhode Island than any other state. They also lacked meaningful relationships or support systems to get them through the tough times.
Below average scores in all three remaining categories land Rhode Island a bottom-10 ranking for overall happiness. The state has a well-being score of 60.5.
Next: Physical health is an issue in this state
9. Indiana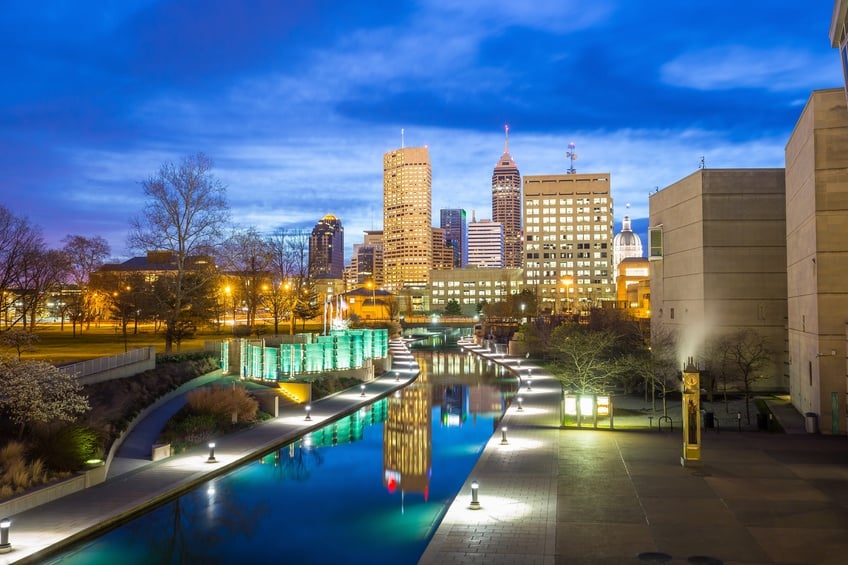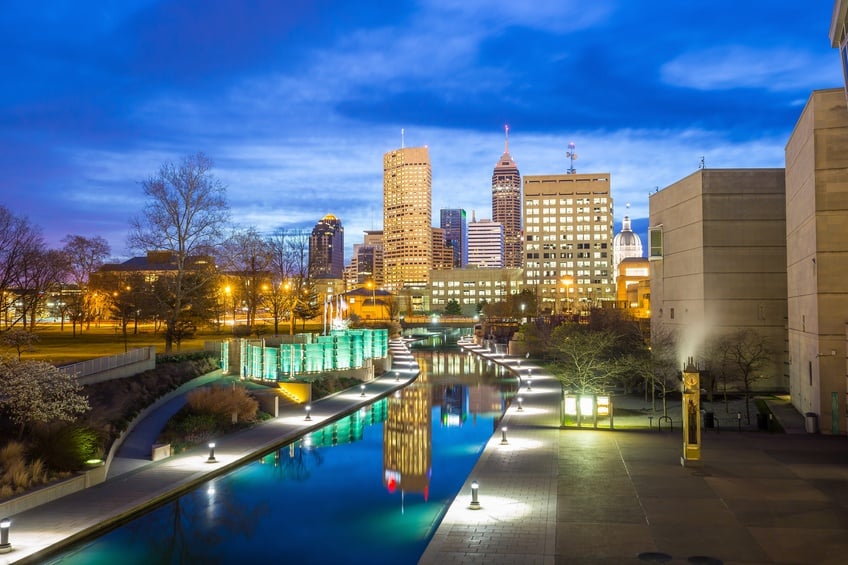 Physical health seems to be deteriorating in Indiana. Given the rising costs of health care, these stressors can put a big damper on your overall well-being. Also reflected in Indiana's bottom-10 ranking is a poor sense of community and mediocre social happiness.
Next: A western state with a happiness problem
8. Nevada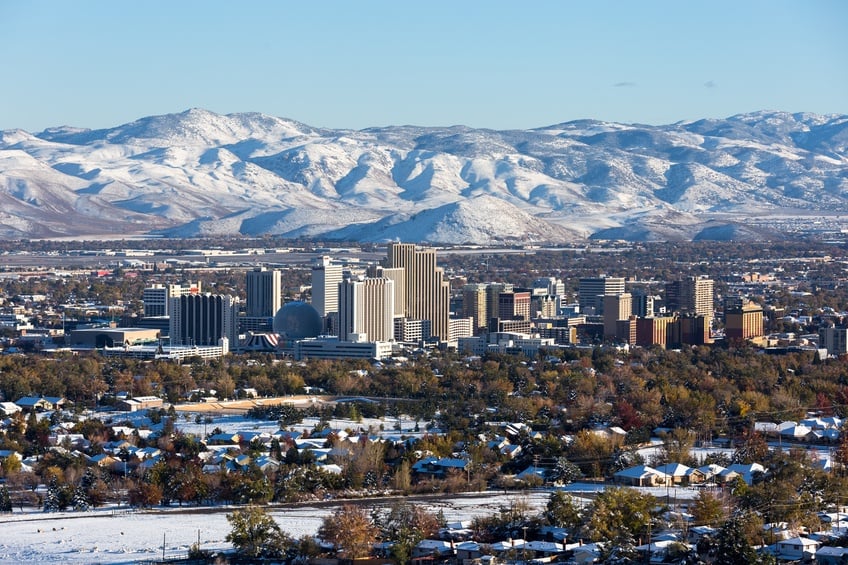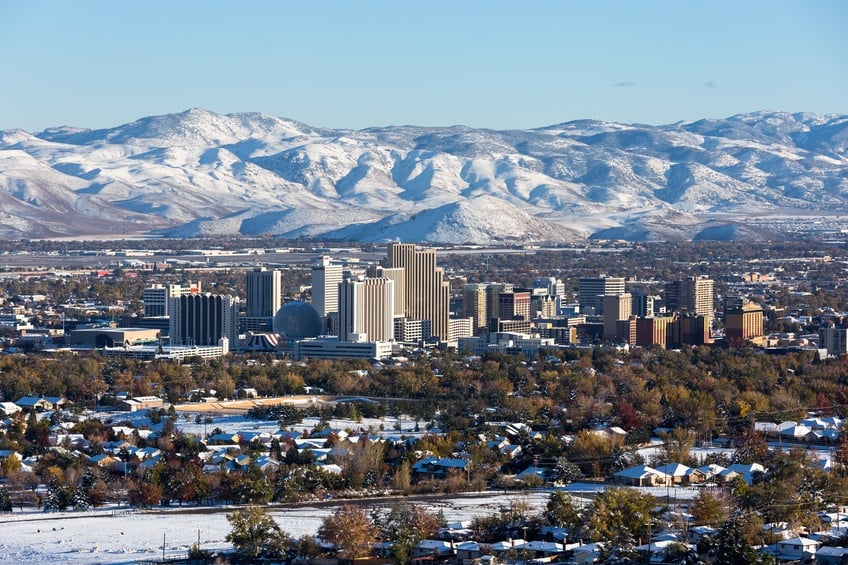 Nevada's overall well-being score worsened by nine spots from last year's ranking with a score of 60.2. Perhaps most influential is the dip in community rank. This state is continually viewed as one of America's most unsafe communities and it also has one of the highest rates of divorce. A scaring gambling stigma is prevalent here, so it should come as no shock that residents worry about finances in Nevada more than most other states.
Next: A downward slide for this state
7. Ohio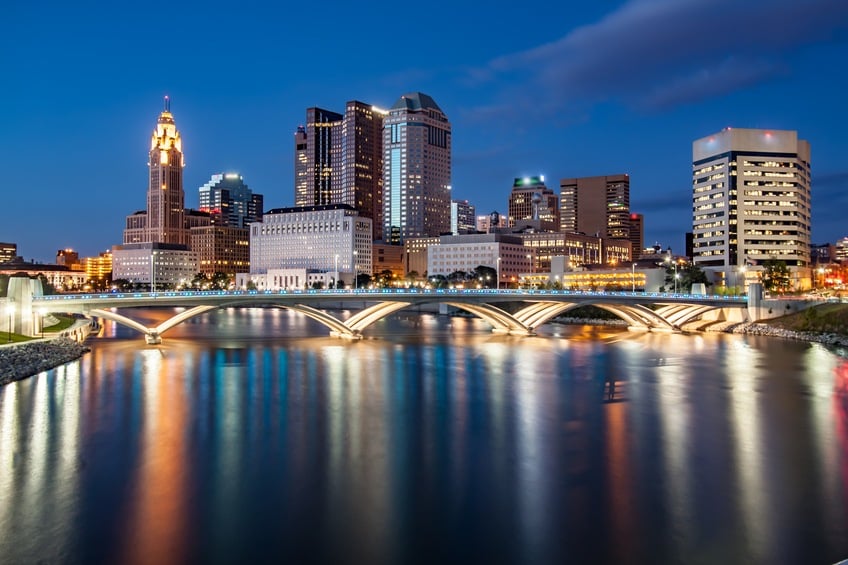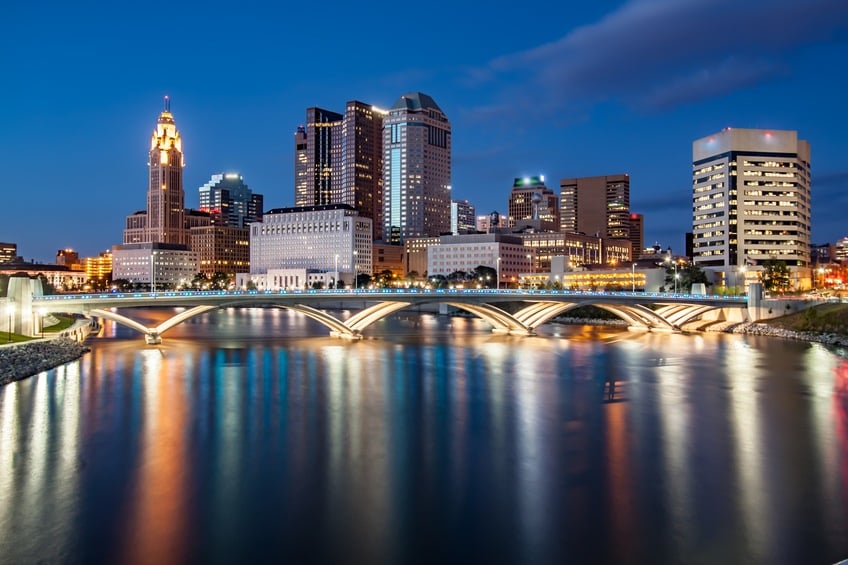 The report sheds an unflattering light on Ohio's overall happiness. Ohio is one of many states that saw a drastic decline in well-being year-over-year. It scores poorly across all categories suggesting a shortage of positive energy from family and friends, satisfaction with their standard of living, and commitment to a healthy lifestyle.
Next: There's actually something positive happening in Kentucky
6. Kentucky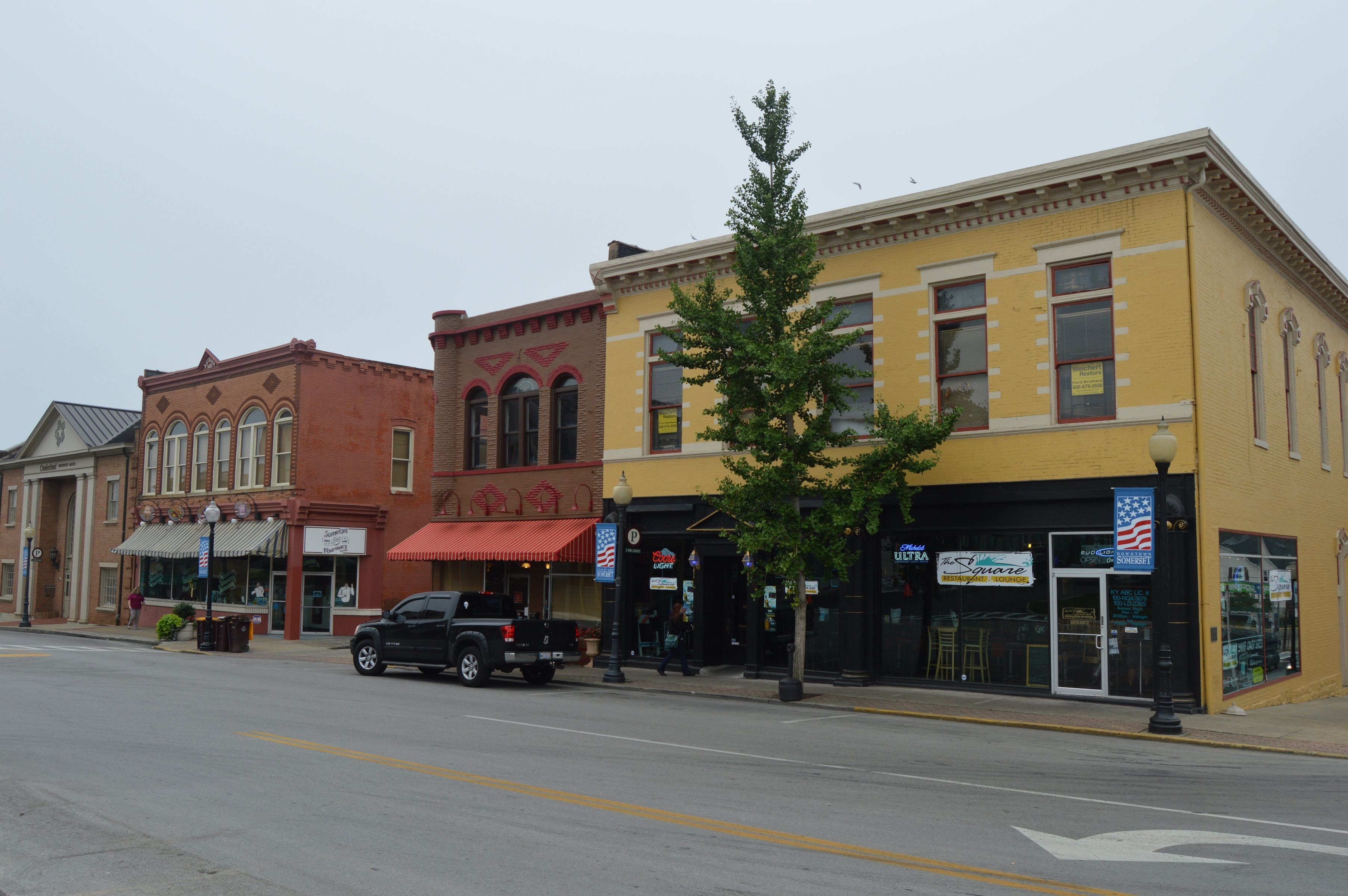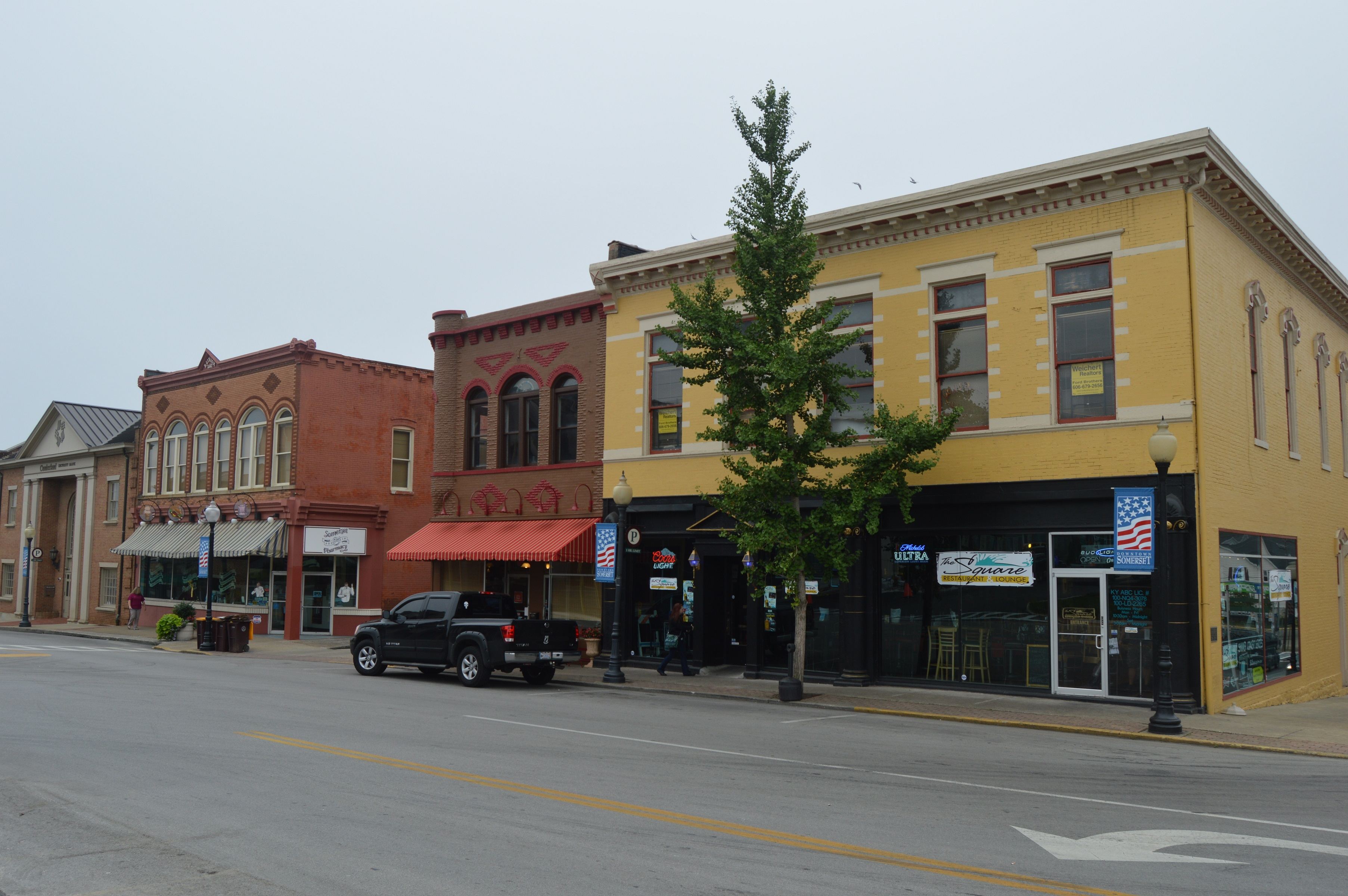 At first glance, it may be hard to say anything positive about the overall well-being of residents in Kentucky. Lackluster scores across the board paint a bleak picture for both physical health and sense of purpose. But a tiny boost in well-being scores year-over-year suggests there's light at the end of the tunnel in the Bluegrass State. It jumped four spots to 45 with a score of 59.8.
Next: A state with a crime problem
5. Oklahoma
Oklahoma is one of our top-5 unhappiest states. It scores dismally in almost all categories analyzed for well-being. The Sooner State's rap sheet of violent reported crimes make it one of the most dangerous states to live in and a lack of community involvement only makes matters worse. More residents in this state worry about their financial health, and without a network of social support, unhappiness is bound to creep in.
Next: It's all bad here
4. Mississippi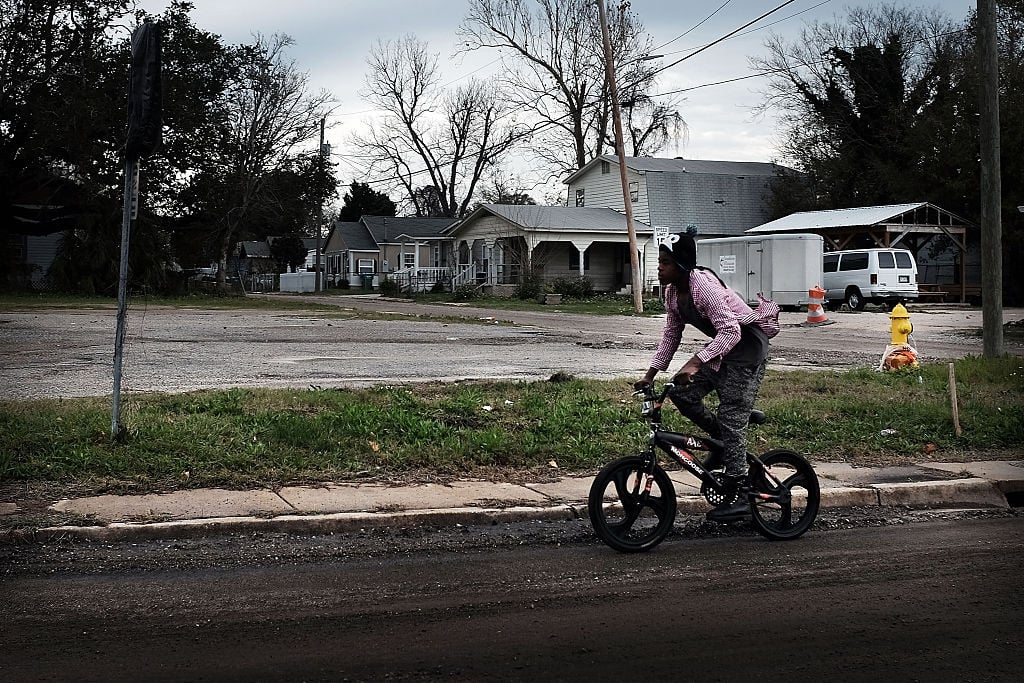 They say money doesn't buy happiness but tell that to the people in Mississippi who feel the most stress about their financial health. The state ranks last in this category with a 59.6 overall well-being score. These findings are consistent with other state-based metrics that place the Magnolia State as one the worst places to raise a family.
Next: This state is declining fast
3. Arkansas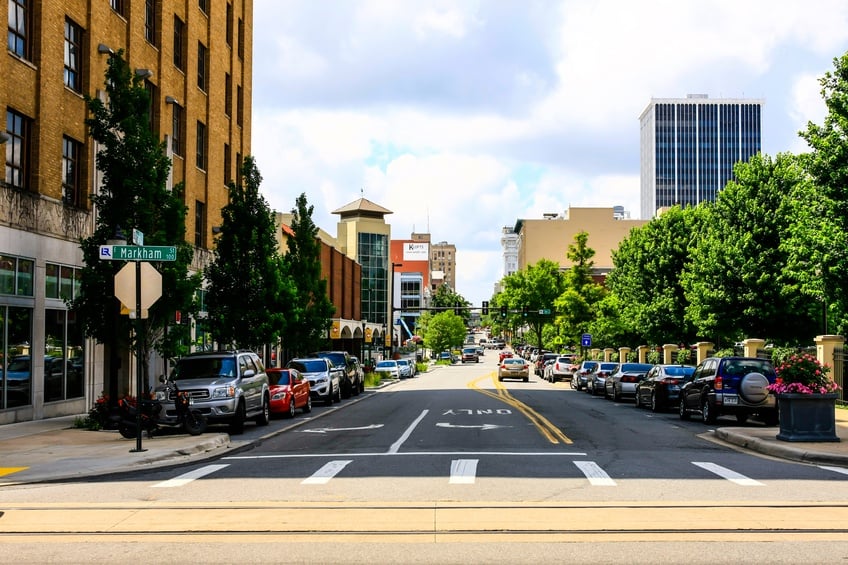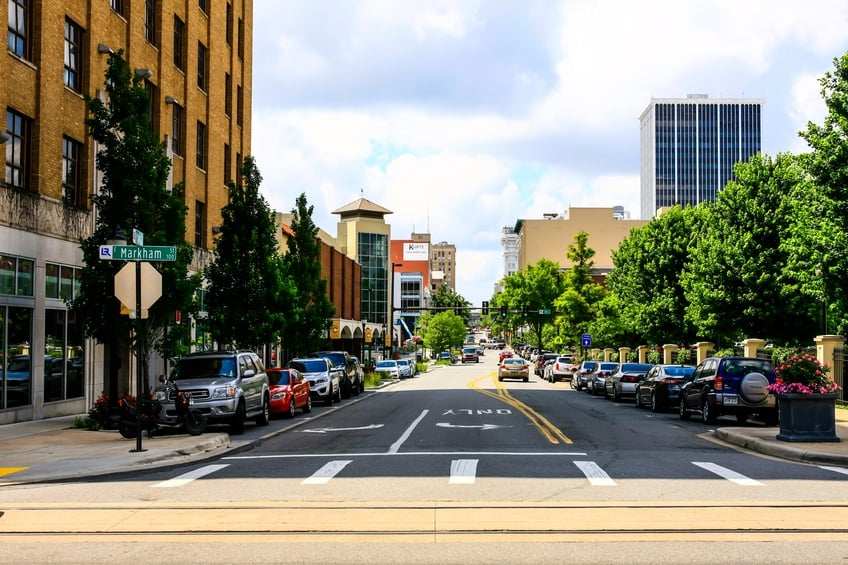 A sharp decline in well-being year-over-year suggests feelings of insecurity are only snowballing in Arkansas. Widespread resident grief produced dismal scores across all categories, but particularly in physical health and social well-being. Gallup-Sharecare notes diabetes and obesity are gradually increasing nationwide over the last 10 years, and the trend is seen plain as day in Arkansas.
Next: Friends in low places
2. Louisiana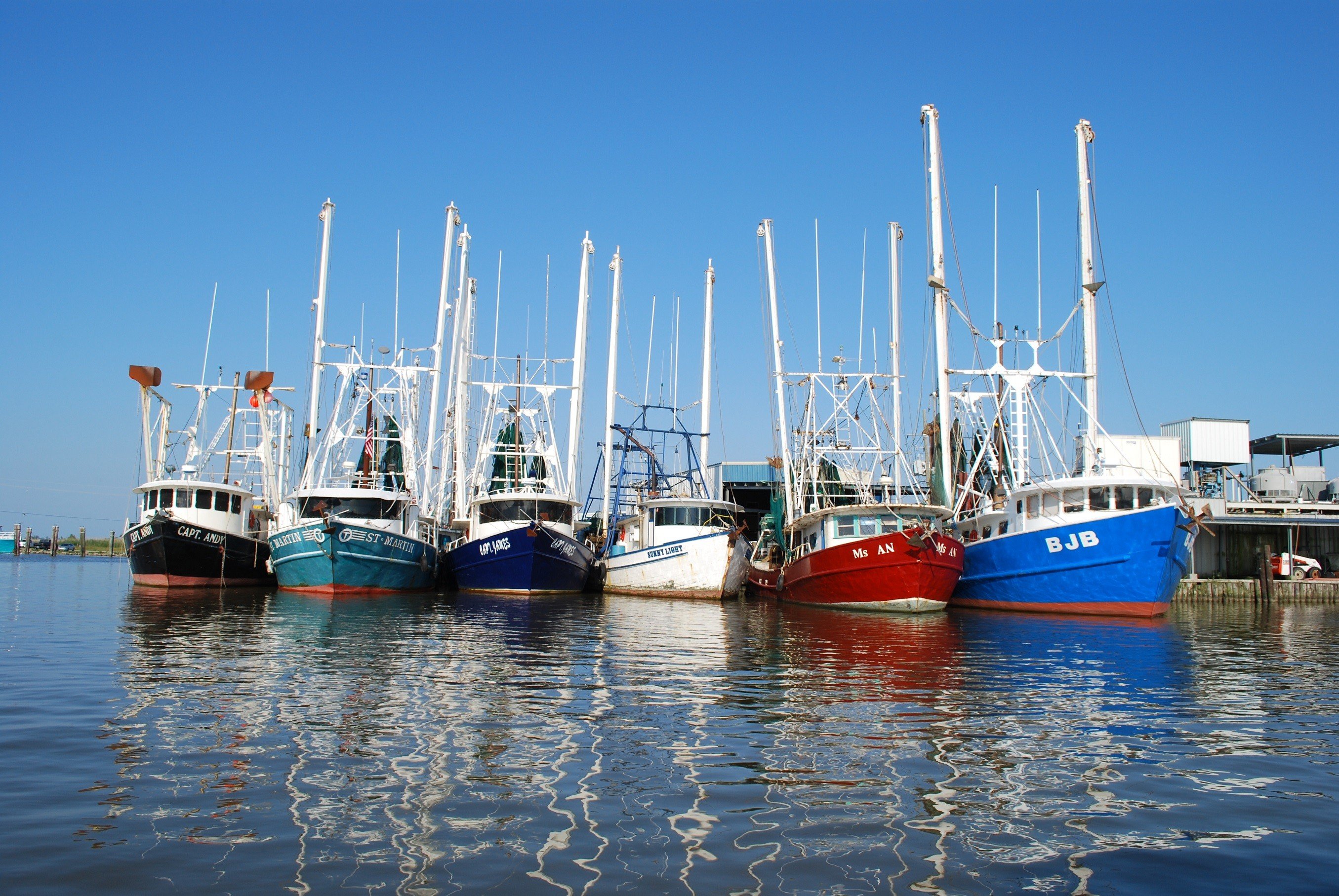 Community pride is lacking in Louisiana. It has one of the lowest volunteer rates and one of the highest divorce rates — both of which can become a recipe for unhappiness. It ranks 49th in overall well-being with a lowly score of 58.8.
This is the lowest Louisiana has sunk in the history of this report, but it may be something it can overcome. The average purpose rating suggests residents still like what they do each day and are motivated to achieve their goals.
Next: The No. 1 state for unhappiness
1. West Virginia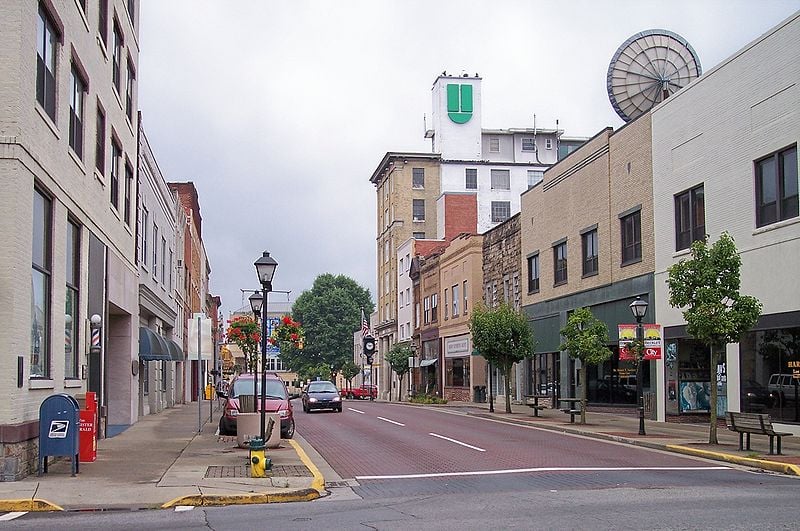 Residents of West Virginia reported the lowest levels of well-being in 2017 for the ninth consecutive year with a score of 58.8. West Virginia is particularly unhappy physically, as they score lowest for health and happiness.
Needless to say, residents here could sure use a pick-me-up. West Virginia is among the bottom 13 states across all measured well-being metrics.
Follow Lauren on Twitter @la_hamer.
Check out The Cheat Sheet on Facebook!