Stiff Drinks! 15 of the Strongest Alcoholic Drinks You Can Order
One tequila, two tequila, three tequila, floor! There's a reason certain alcoholic beverages have earned themselves famous sayings, well-known song lyrics, and reputations for being the beginning of the end of a rowdy evening. If you fancy yourself a hard-hitting, booze-loving connoisseur, then you're probably on an endless hunt for newfangled cocktails that'll do the trick. From original creations to clever twists on beloved classics, here are 15 of the strongest alcoholic drinks you can order. Word to the wise: We strongly suggest stopping after one cocktail.
1. Dos Aquis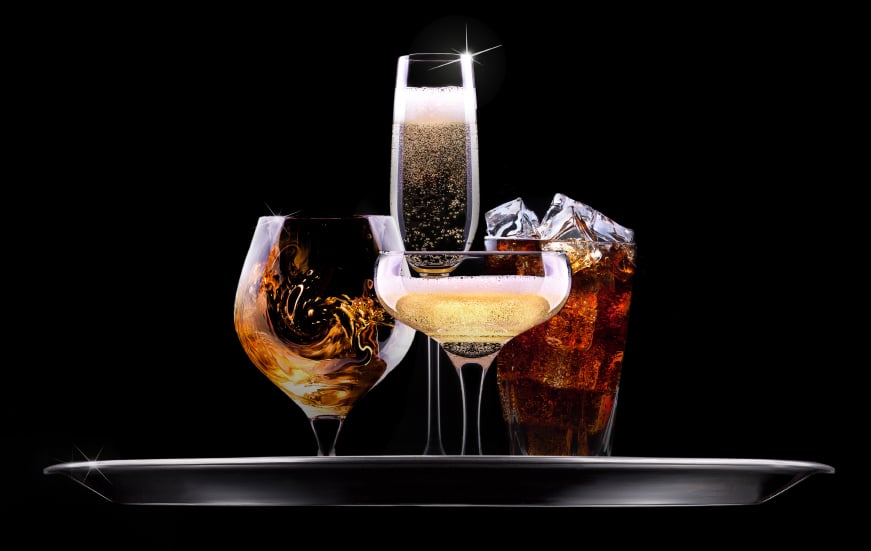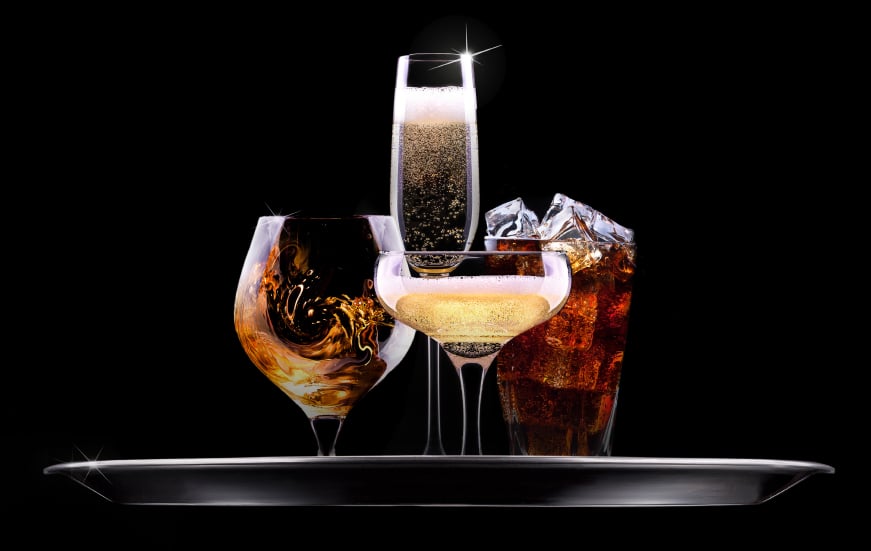 Tried and true to its namesake, the experts at Stoneyard Distillery call this concoction Dos Aquis because if you have two, they're taking your keys. With a kettle named "Twinkie" and a kilt-wearing, chest length beard-sporting ginger bartender, this is definitely a tasting room worth visiting. More rum equals more fun, right?
Serves: 1
Ingredients:
Cinnamon Fire rum
Lucky Oh! Horchata rum
Coffee rum
Directions: Add a shot of each spirit to a 12-ounce glass, and top it off with ginger beer.
2. Distillery Drop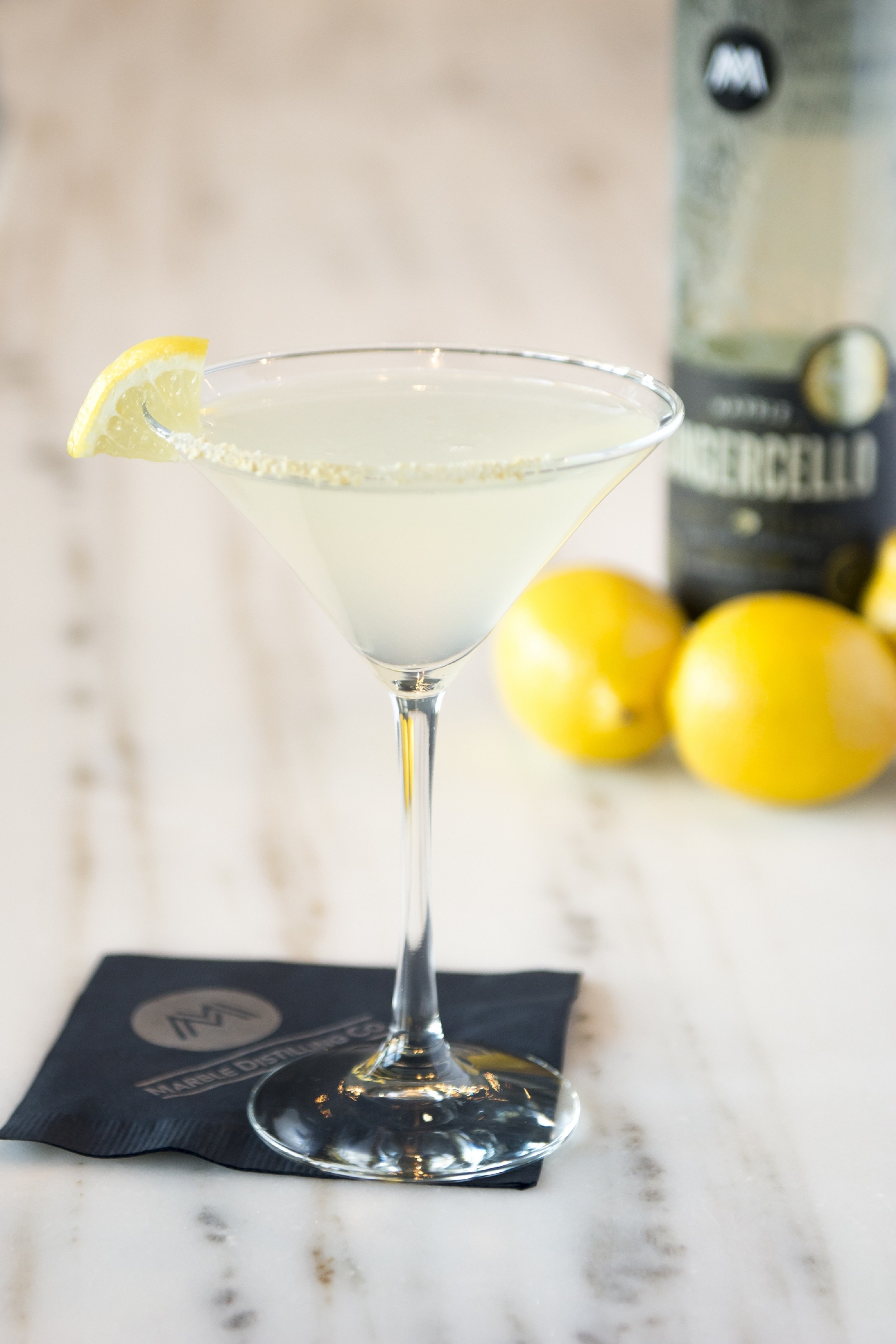 Crafted by the folks at Marble Distilling Co., this cocktail is simple, yet sophisticated, leaving you feeling not only tipsy, but refreshed (well, maybe). The facility itself, which sits just outside of Aspen, Colorado, in the small town of Carbondale, boasts a members-only Barrel Club, has a strong emphasis on being "green," and even has its very own Inn. So if you've enjoyed yourself a bit too much, you can stay the night in one of five deluxe rooms.
Serves: 1
Ingredients:
1½ ounces Marble Vodka
1½ ounces Gingercello
½ lemon squeezed
Shake and strain
Garnish with lemon slice
Directions: First, rim ⅓ of martini glass with crystallized ginger. Shake and strain the following ingredients, and garnish with lemon slice.
3. Dude Abides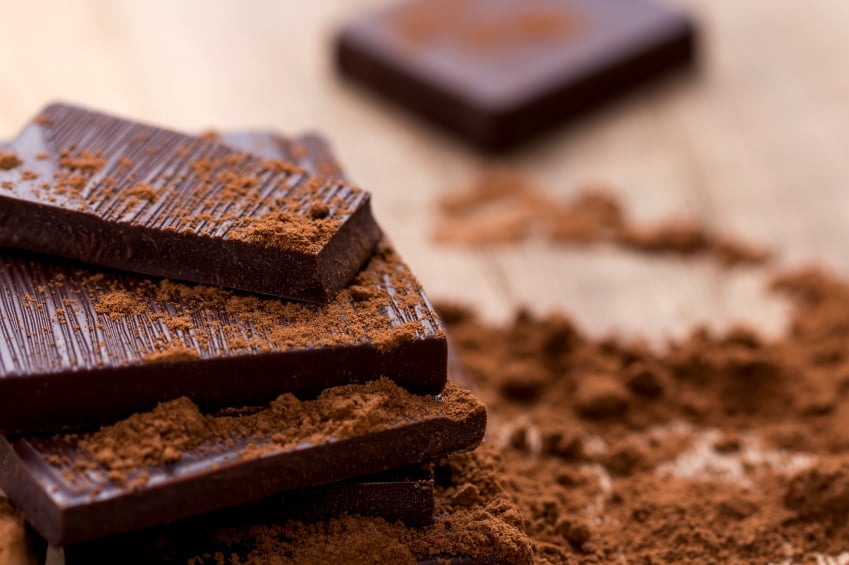 This cocktail is also delivered from the Marble Distilling Co., and with a name that pays homage to one of the greatest cult classics of our time, it's just a matter of time before you're crafting and serving this decadent treat at your next dinner party. Delicious, yet boozy, the Dude Abides is one of our favorites.
Serves: 1
Ingredients:
1½ ounces Moonlight EXpresso
½ ounce vodka
A splash of heavy cream
A shave of dark chocolate
Directions: Add the Moonlight EXpresso, vodka, and cream to an ice-filled rocks glass. Top with chocolate.
4. Gin Negroni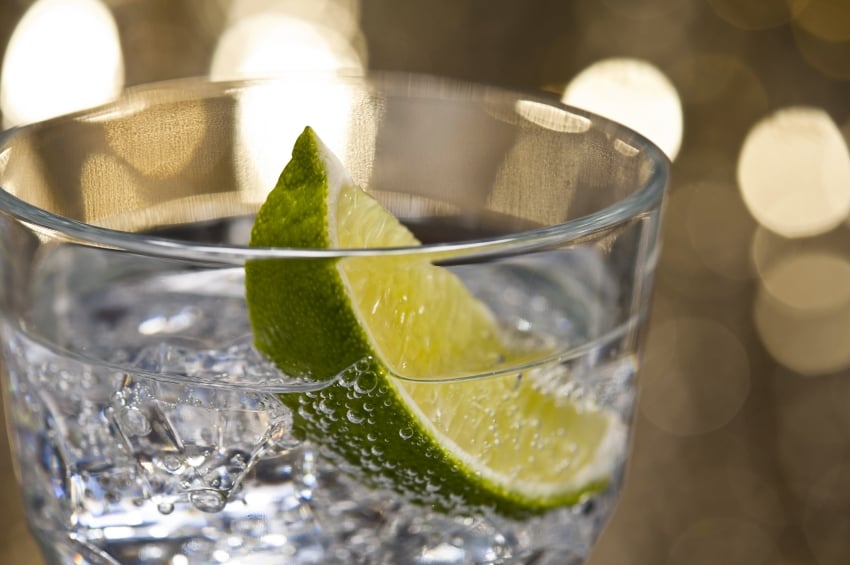 Sure, you might have tried this classic Italian cocktail before, but, like most drinks, it's all about the ingredients you use. That is why we recommend making it with Woody Creek Gin, a product that hails from the only distillery in the country that controls every aspect of the process for gin (and vodka) — from growing the potatoes to the distillation and bottling process. The gin itself — which is an extremely smooth, handcrafted, ultra-premium American gin — incorporates locally sourced Rocky Mountain botanicals. The combination of that with three other ingredients — of which only one is nonalcoholic — makes for the perfectly blended cocktail that'll leave you feeling just right.
Serves: 1
Ingredients:
Directions: Add the ingredients to a pint glass, fill with ice, stir until cold. Then, strain into a double-rocks glass filled with ice, and garnish with an orange half-wheel.
5. Death in the Afternoon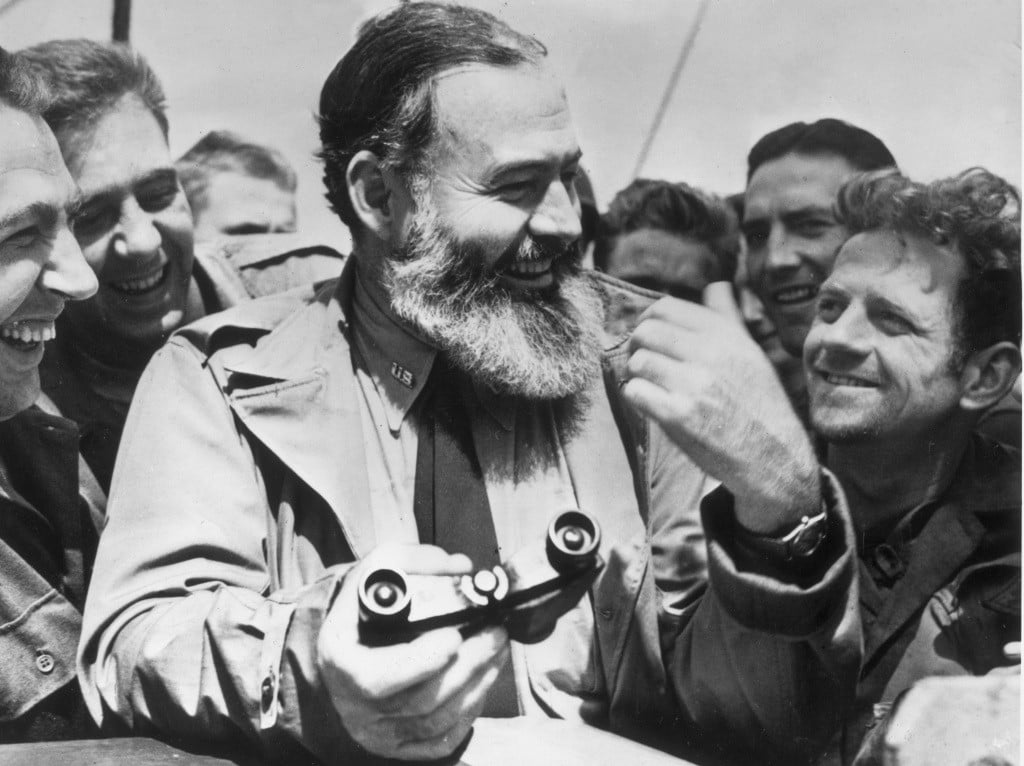 Ernest Hemingway definitely knew his way around a bar — there's an entire book dedicated to cocktails the author of The Sun Also Rises enjoyed — and many of his preferred drinks pack quite a punch. One of his favorites was the Death in the Afternoon, an aperitif made with absinthe and sparkling wine. Absinthe is one of the highest-proof liquors you can buy, and though it won't cause hallucinations (that's an urban myth) it can make you drunk — fast. Hemingway reportedly suggested drinking three to five of these cocktails in a sitting, but you might want to stick to just one. The recipe is from Bloomberg.
Serves: 1
Ingredients:
1½ ounces absinthe
4 ounces sparkling wine
Lemon twist
Directions: Pour absinthe into a champagne flute or coupe. Add chilled sparkling wine, then stir. Twist a lemon over the top the drink and drop in. Serve.
6. Corpse Reviver No. 2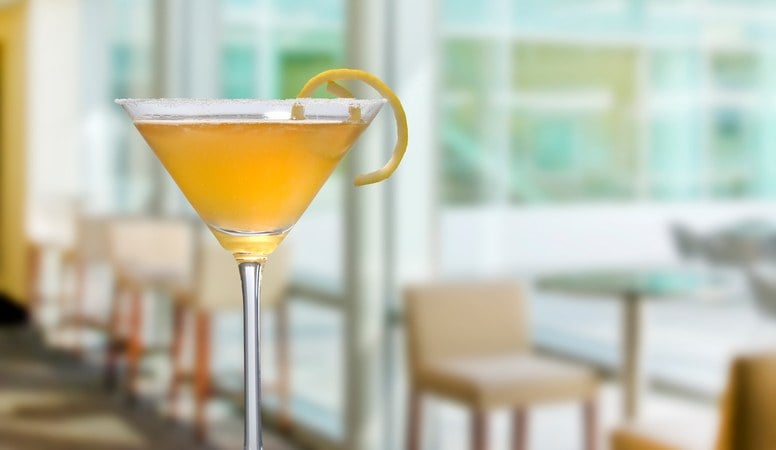 With a name like corpse reviver, you'd expect this drink to be pretty strong, and you'd be right. This classic cocktail, which has been around since the 1930s, was originally intended as a "hair of the dog" cure for hangovers, but you can sip on the potent punch any time of day. It's made with gin, Lillet Blanc (a fortified Italian wine), Cointreau, and a dash of absinthe. The recipe is from Saveur.
Serves: 1
Ingredients:
1 ounce gin
1 ounce Cocchi Americano or Lillet Blanc
1 ounce Cointreau
1 ounce fresh lemon juice
1 dash absinthe
Orange peel, for garnish
Directions: Shake all ingredients together in an ice-filled cocktail shaker; strain into a chilled martini glass. Garnish with orange peel.
7. Four Horsemen No. 3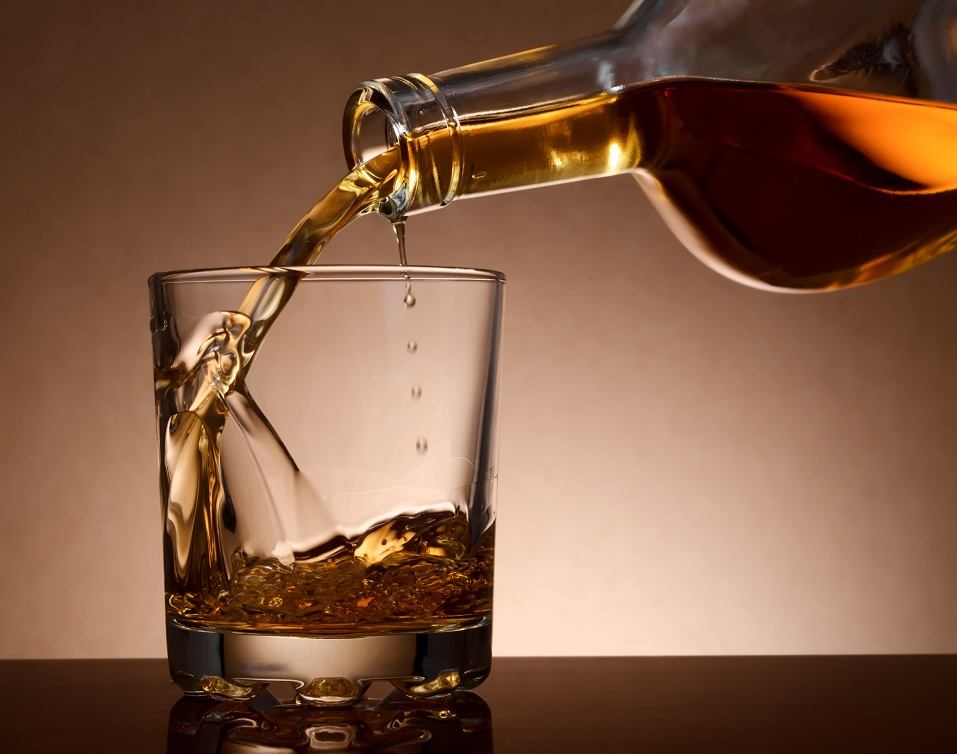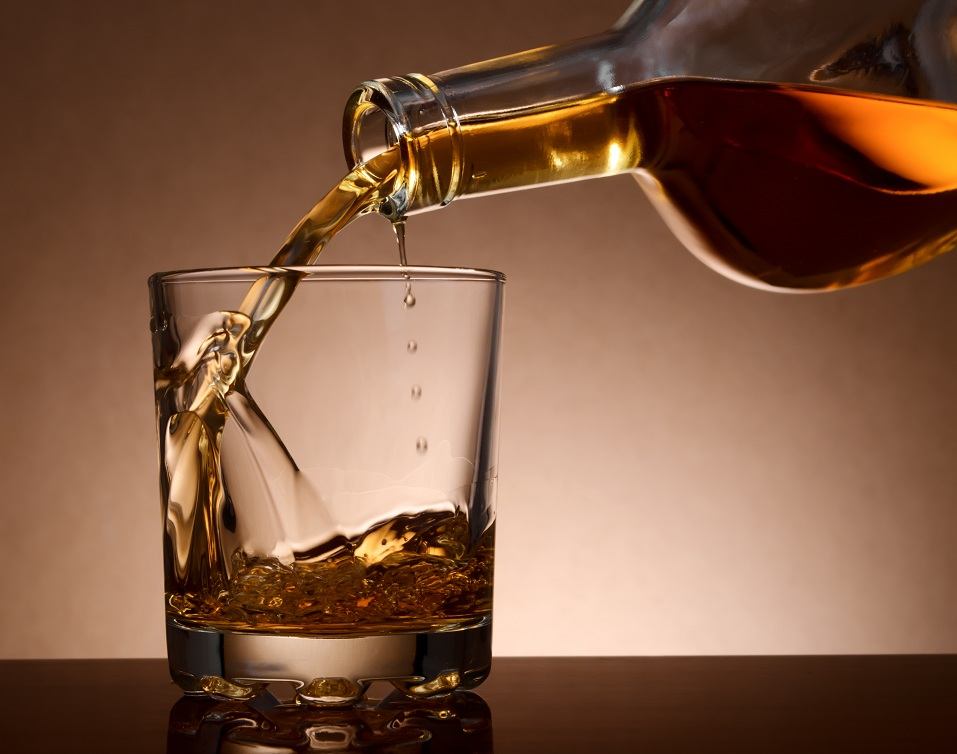 Noticing a theme? Extra-strong cocktails often announce themselves with morbid names, like this apocalyptic drink made with Jagermeister, peppermint liquor, cinnamon schnapps, and Bacardi 151. One sip is sure to clear your sinuses, though you might end up on the floor if you down the whole thing. (Note: Bacardi 151 was recently discontinued, but you can substitute other overproof rum in this recipe.) The recipe is from Drinks Mixer.
Serves: 1
Ingredients:
¾ ounce Jagermeister herbal liqueur
¾ ounce pre-chilled Rumple Minze peppermint liqueur
¾ ounce Bacardi 151 rum
¾ ounce Goldschlager cinnamon schnapps
Directions: Pour all ingredients into an old-fashioned glass. Stir slightly, then serve.
8. Sazerac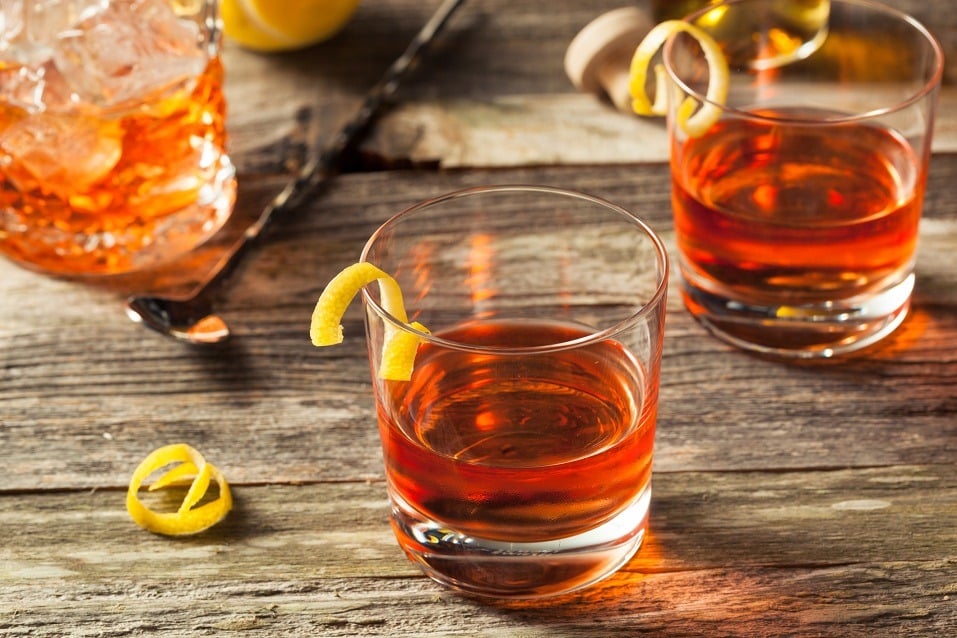 The Sazerac is the original American cocktail. Invented in New Orleans sometime before the Civil War, it's made with rye whiskey and Peychaud's bitters and served in a glass coated with absinthe (or Herbsaint if you can't get your hands on the green fairy). For an extra-strong libation, prepare your Sazerac with a whiskey, such as Rittenhouse Rye 100 Proof. This recipe is from Alton Brown.
Serves: 1
Ingredients:
Ice cubes
1 sugar cube
5 dashes Peychaud's bitters
2 ounces rye whiskey
½ ounce absinthe
1 (2-inch) lemon peel
Directions: Fill an old-fashioned glass with ice. Set aside.
Place the sugar cube in a second old-fashioned glass and add the Peychaud's bitters. Muddle together until the sugar cube is broken and thoroughly mixed with the bitters.
Add the rye whiskey and stir until the sugar dissolves.
Fill a small spray bottle with the absinthe. Discard the ice cubes and spray the interior of the chilled glass with absinthe.
Pour the whiskey mixture into the absinthe-coated glass and twist lemon peel over the cocktail. Serve.
9. Zombie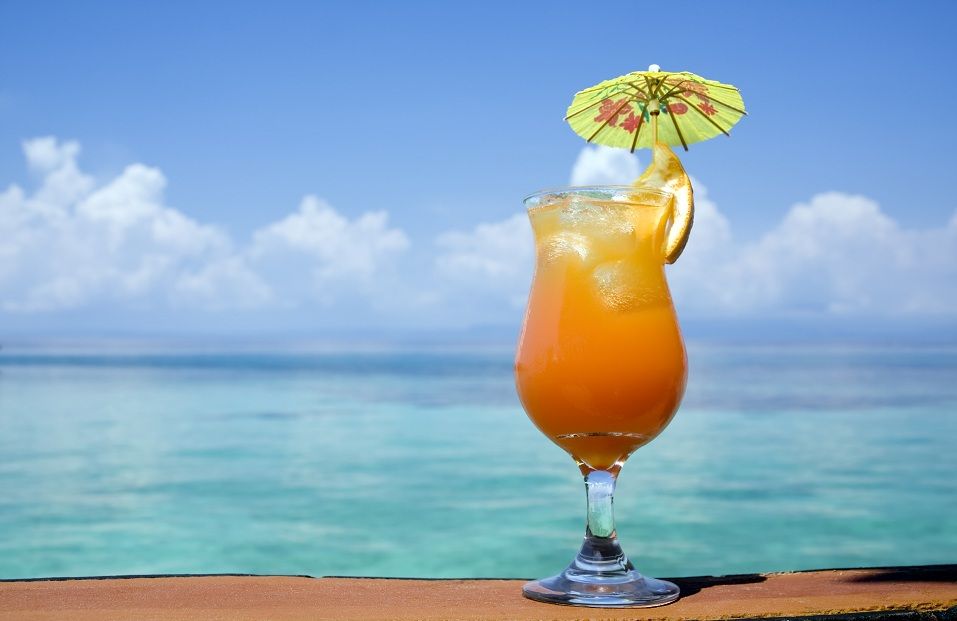 Rum, rum, and more rum is enough to turn you into one of the walking dead. A perennial tiki bar favorite, the Zombie features a mix of dark and light rum, plus Bacardi 151 (or another high-proof rum), as well as apricot liqueur and orange juice. Stick an umbrella in it, sit back, and enjoy your fruity drink. But beware: This sweet-tasting cocktail goes down surprisingly easy, making it tempting to overindulge. The recipe is from Delish.
Serves: 1
Ingredients:
1 ounce light rum
1 ounce dark rum
1 ounce apricot liquor
2 ounce orange juice
1 dash lime bitters
1 handful ice
1 ounce Bacardi 151 Rum
Orange slice and cherry, for garnish
Directions: Combine light rum, dark rum, apricot liquor, orange juice, and bitters using a cocktail shaker.
Pour into a large glass filled with ice. Top with the shot of Bacardi 151, then garnish with the orange slice and cherry.
10. Boulevard des Rêves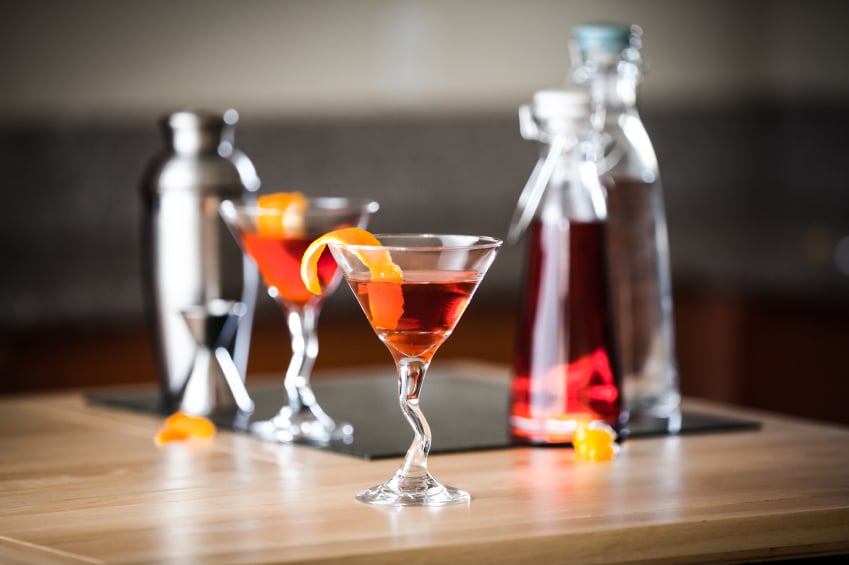 This dreamy cocktail is a riff on the Boulevardier, which is in turn basically a Negroni made with whiskey rather than gin. This version, from Kindred Cocktails, calls for George T. Stagg bourbon, a 140-proof spirit produced by Buffalo Trace. Add some sweet vermouth and Campari, then float some Navy-strength rum over top, and you have yourself one very potent cocktail.
Serves: 1
Ingredients:
1½ ounces George T. Stagg Bourbon
1 ounce sweet vermouth, such as Carpano Antica Formula
1 ounce Campari
¼ ounce Smith & Cross Rum
Lemon peel for garnish
Directions: Combine the first 3 ingredients in a mixing glass with ice. Stir and strain into a chilled coupe glass. Float Smith & Cross Rum onto the surface. Garnish with a lemon peel, and serve.
11. Black Russian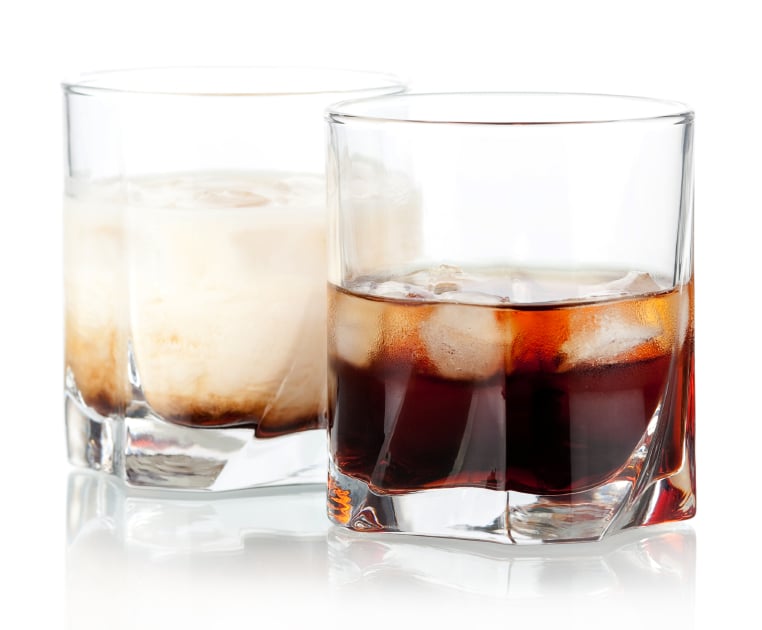 A less-creamy version of The Dude's favorite cocktail, the black Russian is a simple mix of vodka and coffee liqueur, such as Kahlua. It's pretty potent in any form, but this version is particular strong because it's made with Absolut 100, a 100-proof vodka (most vodkas are 80-proof). Cocktail experts say using the higher-proof spirit enhances the beverage. The recipe is from Absolut.
Serves: 1
Ingredients:
1 part Absolut 100
½ part Kahlua
1 whole maraschino cherry
Directions: Fill a rocks glass with ice cubes. Add all ingredients. Garnish with a maraschino cherry.
12. Black Honey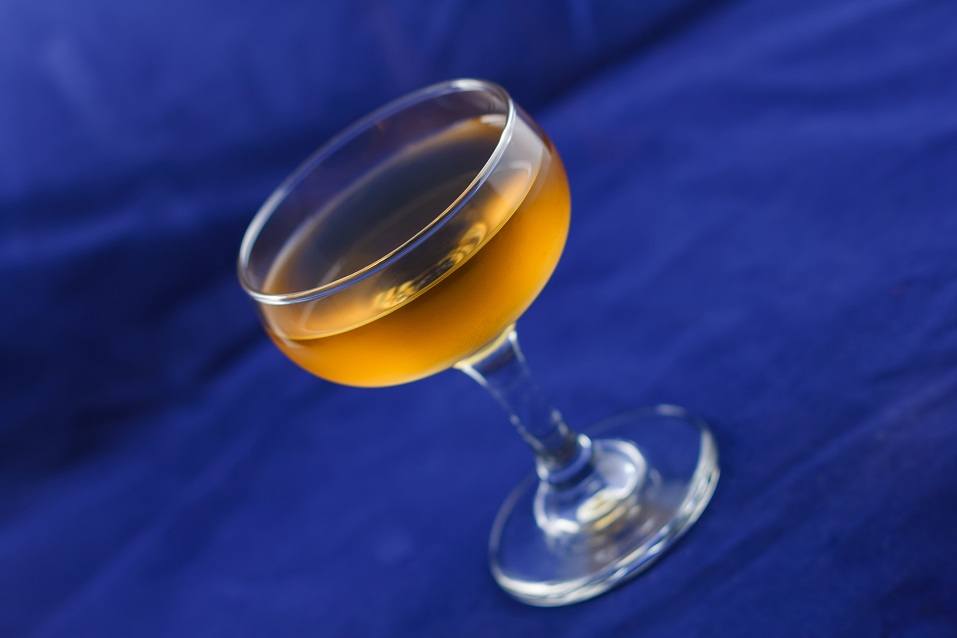 The recipe for this rum-based cocktail from Serious Eats is a little more involved than some of the others on this list, but we think it's worth the extra work. Start by preparing a homemade honey-cinnamon syrup. Then, mix it with Navy-strength (or overproof) rum and Cynar, a bitter Italian liqueur made, weirdly, from artichokes. Don't worry, it won't take like you're drinking vegetables. The result is a potent but pleasant-tasting libation.
Serves: 1
Ingredients:
For the honey-cinnamon syrup:
4 ounces water
4 ounces honey
4 (2-inch) cinnamon sticks
For the cocktail:
2 ounces Cynar
1 ounce Smith & Cross Jamaican Navy Strength Rum
¾ ounce honey-cinnamon syrup
½ ounce freshly squeezed juice from 1 lime
Directions: To make the syrup: In a small sauce pan over high heat, add water, honey, and cinnamon, and bring to a simmer, stirring to dissolve. Remove from heat, cover, and let stand for 30 minutes. Strain into an airtight container. Will keep for about one month refrigerated.
For the cocktail, fill a mixing glass ⅔ full with ice and add Cynar, rum, syrup, and lime juice. Stir for about 20 seconds. Strain into a chilled cocktail coupe.
13. Cranberry Spice Moonshine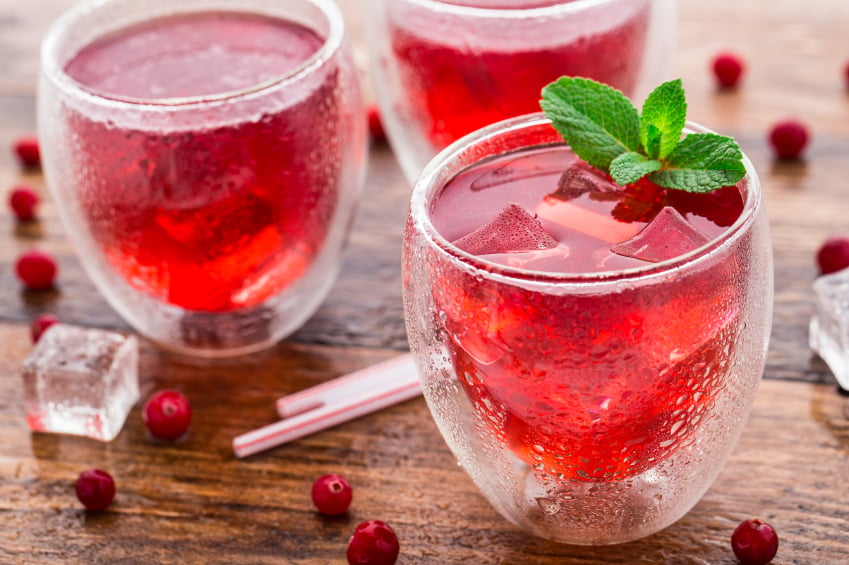 Long the preferred beverage of college students about to make some really terrible life decisions, Everclear is growing up. The 191-proof version of the grain alcohol (which is basically pure booze) is so potent it's banned in several states, while the 151-proof version is no lightweight either. But crafty cocktail connoisseurs know a neutral spirit, such as Everclear, is also the perfect blank slate if you want to create your own flavored liqueurs and infusions, such as a lavender vanilla liqueur or homemade limoncello. Or whip up a batch of this "deceptively potent" cranberry spice moonshine for your next holiday gathering. The recipe is from Everclear.
Serves: 1
Ingredients:
1 pound fresh or frozen cranberries
6 cinnamon sticks
1 teaspoon whole cloves
½ teaspoon whole allspice berries
2 whole nutmeg, quartered
3 cups apple cider
½ gallon cranberry juice
1 (750-milliliter) bottle Everclear
Directions: Roughly chop cranberries. Combine with Everclear in a large, sealable container. Transfer to the refrigerator and let steep for one week.
Once steeped, combine cranberry juice, cider and spices in a large pot. Bring to a boil, reduce heat, and simmer 15 minutes. Remove from heat, and let sit another 30 minutes or until cool.
Strain both mixtures into a large, sealable container. Serve warm or chilled.
14. Long Island Iced Tea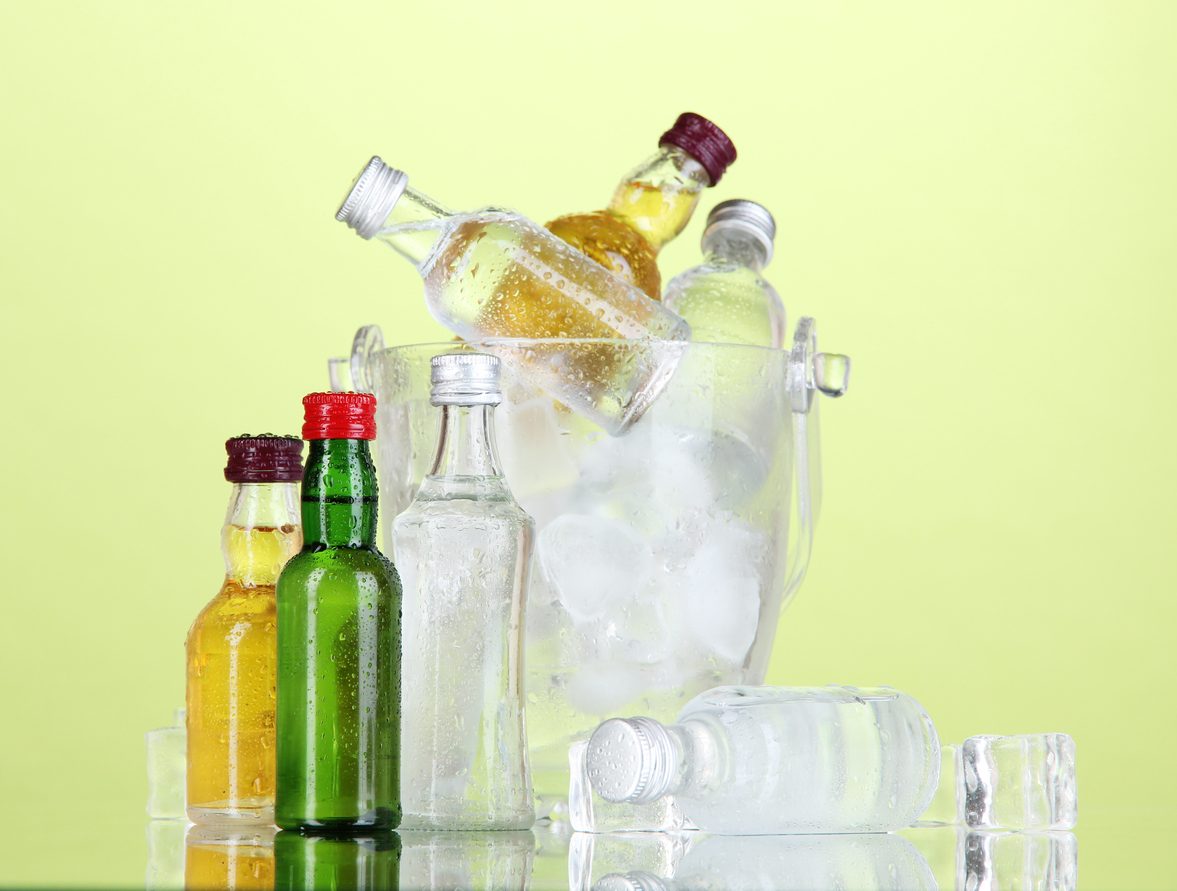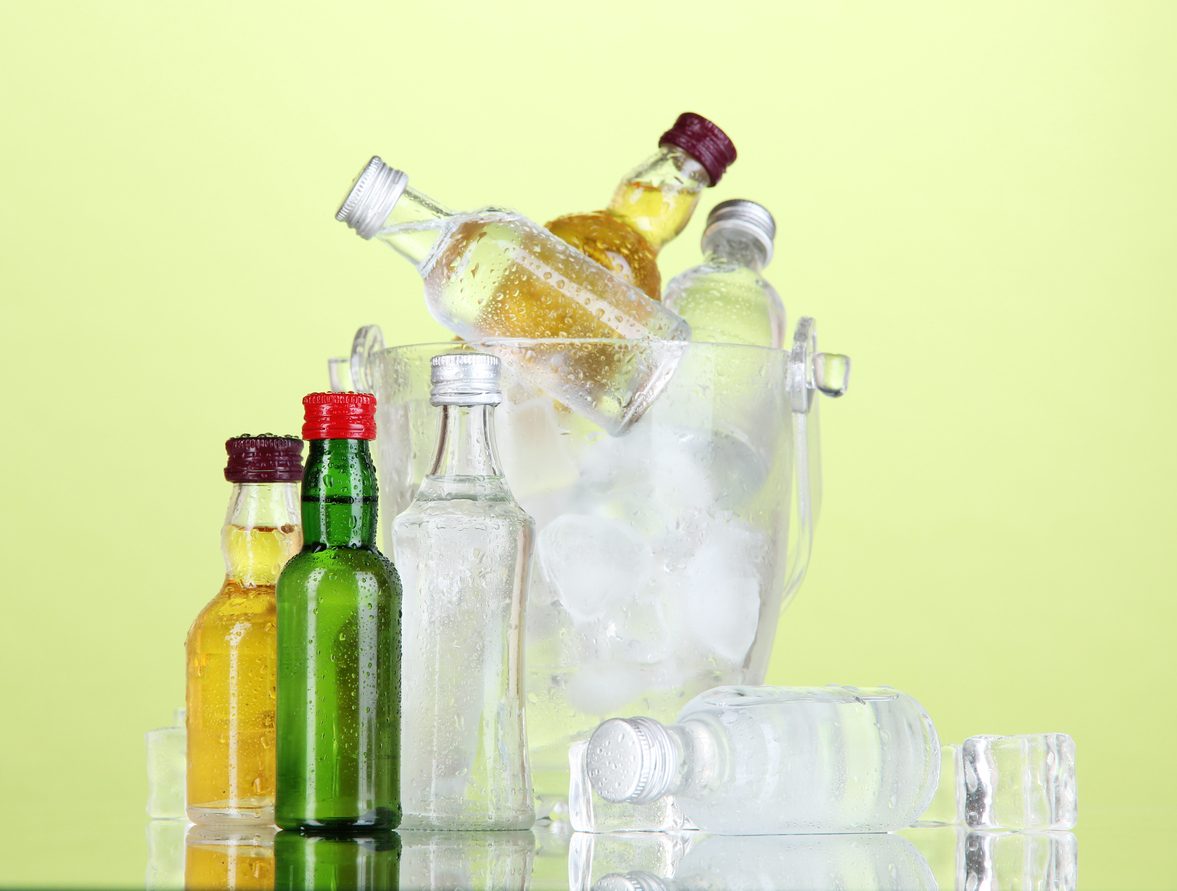 Craft cocktails snobs might look askance at the Long Island iced tea, but this drink is popular for a reason. The high alcohol content and virtual absence of any mixers aside from a splash of Coke means this beverage is guaranteed to loosen you up quickly. Plus, you won't need to decide whether you're drinking whiskey, vodka, gin, rum, or tequila tonight because this drink has them all. The recipe is from Chowhound.
Serves: 1
Ingredients:
½ ounce vodka
½ ounce gin
½ ounce tequila
½ ounce light rum
½ ounce fresh lemon juice
½ ounce triple sec
1 teaspoon superfine sugar
Cold cola
Wedge of lemon
Directions: Shake the vodka, gin, tequila, rum, lemon juice, triple sec, and sugar with ice; then strain into a chilled Collins glass filled with ice. Add cola to fill, gently stir, and garnish with a lemon wedge.
15. Hayseed Manhattan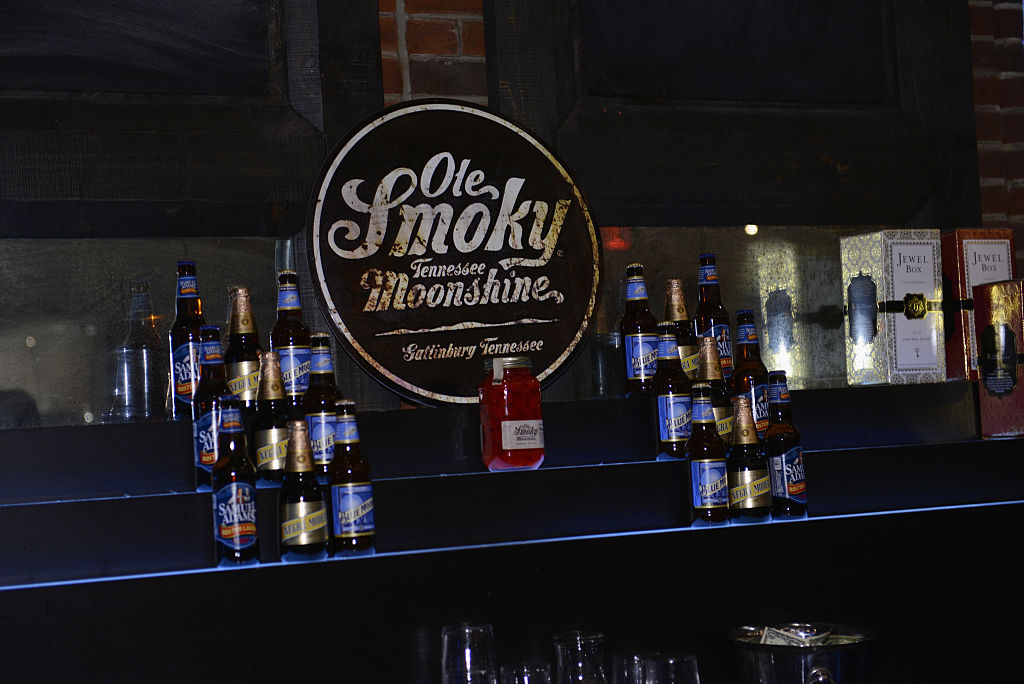 Legally distilled moonshine might have made its way to liquor store shelves, but the spirit doesn't find its way into too many cocktails. In this recipe from Ole Smoky Distillery, high-proof moonshine is combined with vermouth and liquor-soaked cherries for a high-octane take on the Manhattan.
Serves: 1
Ingredients:
1½ ounces Ole Smoky Original Moonshine
½ ounce Ole Smoky Moonshine Cherries Juice
½ ounce sweet vermouth
Dash of bitters
Ole Smoky Moonshine Cherries and fresh orange twist, for garnish
Directions: Mix moonshine with cherries juice, vermouth, and bitters in a shaker with ice. Shake well, then strain into a low-ball or martini glass. Garnish with Moonshine cherries and orange twist, then serve.
Julie Peirano also contributed to this article.