Surprising Tips to Make Your Small Home Feel Bigger
There's nothing worse than feeling claustrophobic in your own home. When moving to a bigger house isn't an option, there are certain tips and tricks you can apply to make your home both look and feel larger. And none of them involve every homeowner's least favorite word: Renovation.
Here's what you need to make your small home feel a whole lot bigger.
1. Drapes that blend in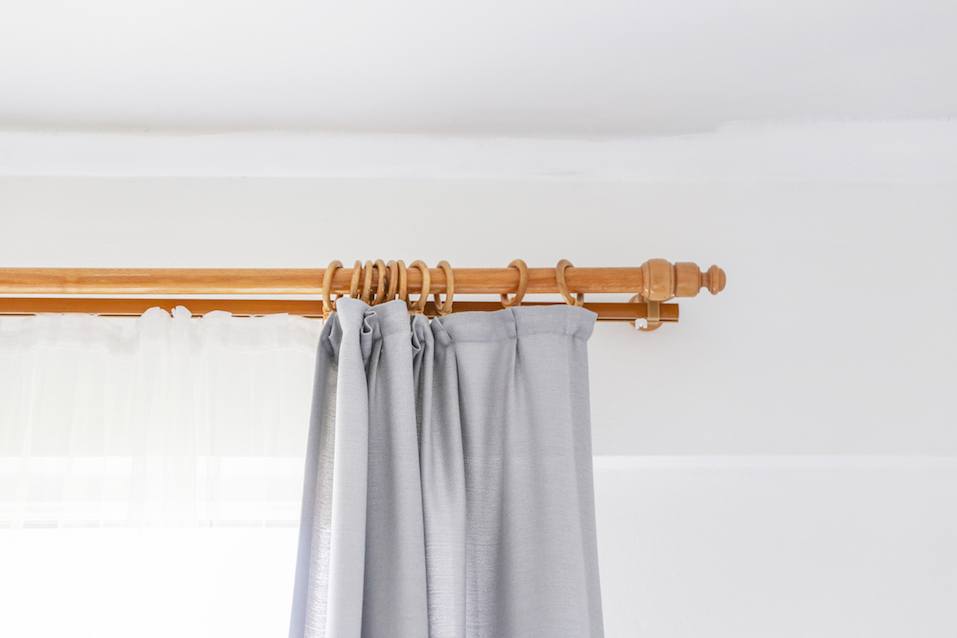 Hanging drapes that are the same color as your wall color can make your space appear much larger than it actually is. Harsh, bold drapes that vastly differ from your wall color, and are heavy in texture, can divide your room, whereas drapes that are the same color as your walls create a nice streamlined effect that keeps a space feeling open and coherent. If you don't want to purchase drapes that are the same color as your walls, a transparent drape will create the same effect.
2. Multi-purpose furniture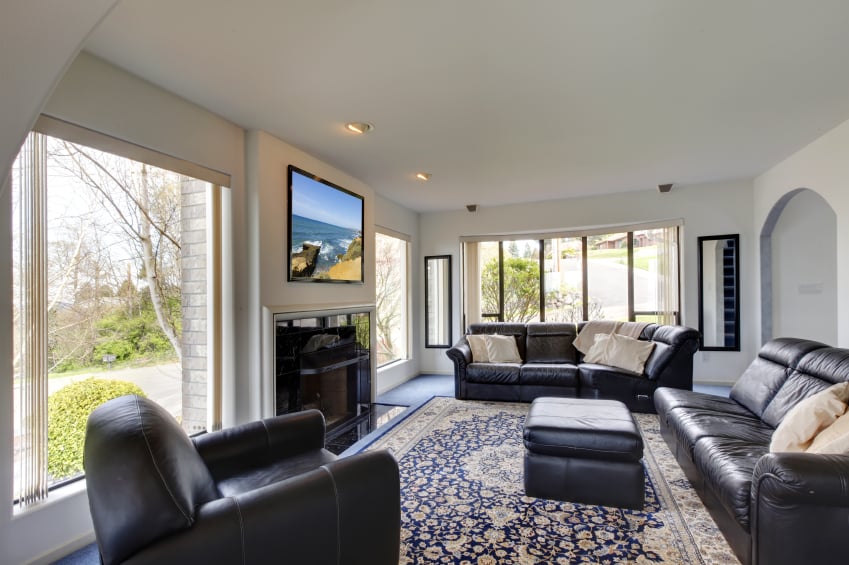 If you want your home to appear larger than it is, remember that less is more. Purchase furniture that doubles in purpose, like a big ottoman that can also serve as a coffee table, or a foot rest that doubles as an extra place to sit. Instead of buying every piece of furniture you think you need, choose strategic pieces that not only look good and make you happy, but that will get a ton of use as well.
3. Natural light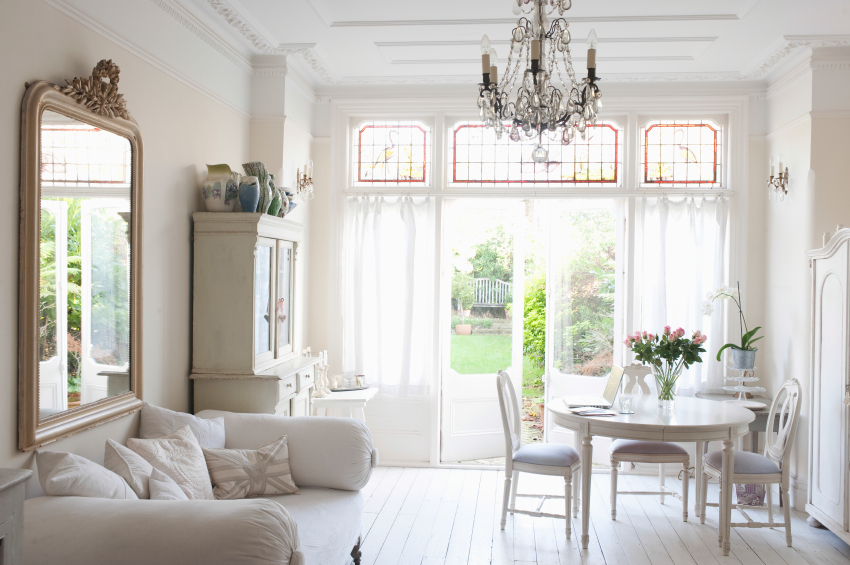 Natural light is still the champion when it comes to the best types of lighting to feature in your home. It automatically blends the indoors with the outdoors, creating a wide-open feeling. But somehow, natural light is also extremely warm and cozy, too. By keeping your drapes and windows open, avoiding window sill clutter, and making sure large furniture isn't blocking windows, you can enhance the natural light your home already has; it's a great (and free!) way to make your small space feel larger.
4. Big book cases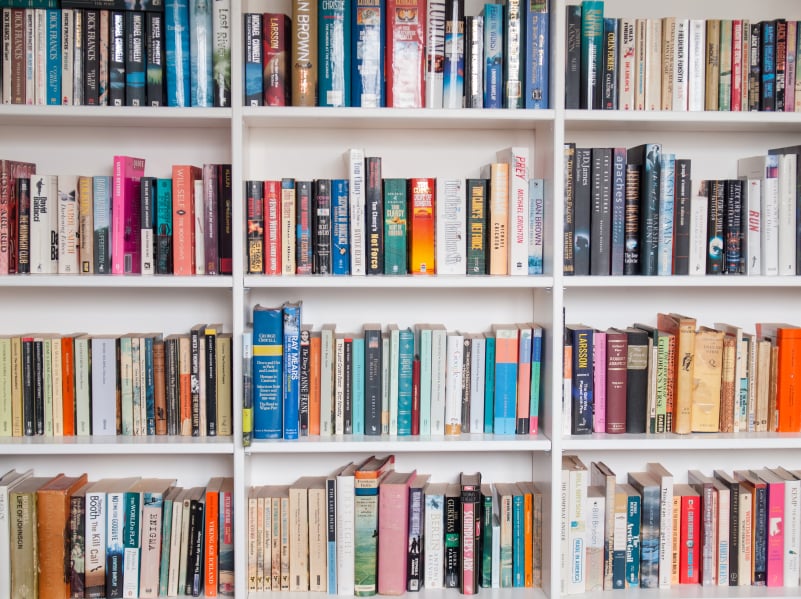 One might think a floor-to-ceiling bookcase would clutter a room, causing it to feel closed in and small, but it actually does the opposite. Style Caster says wall-to-wall bookcases will expand how high your ceilings look, plus it adds a ton of storage. Interested in creating this classic look? The Family Handyman has a how-to guide on building your own.
5. Mirrors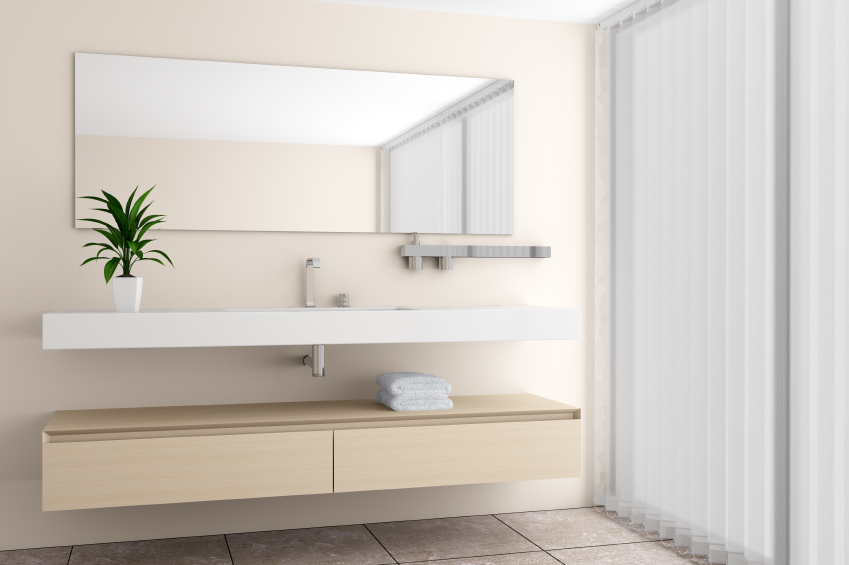 Hanging mirrors is a classic trick of the trade when it comes to making a small space feel larger. Try swapping some of the art on your walls for mirrors and see what it does to your home. The reflection opens up the room, making it look bigger. Not only do they reflect the view, creating an illusion of a bigger room, but they also reflect light, keeping your space bright and airy.
6. Raised legs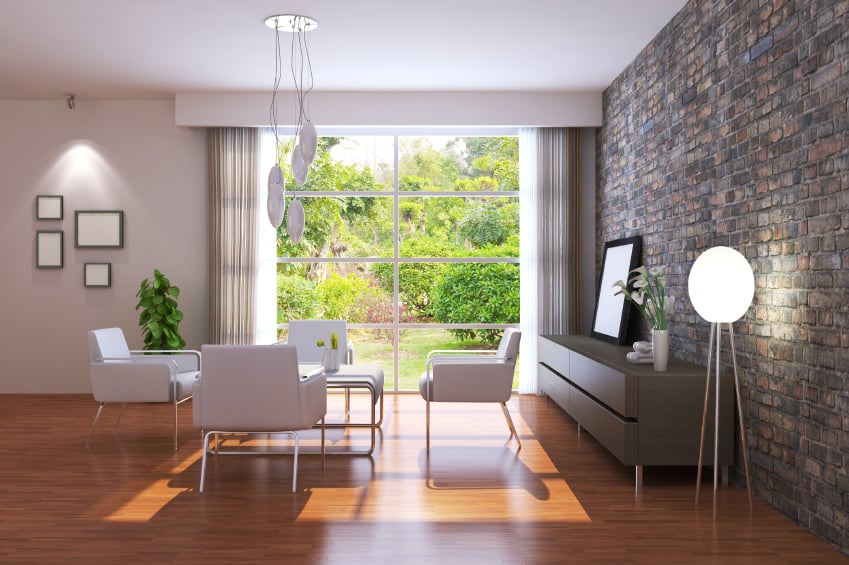 Opt for furniture on raised legs — it creates a sense of light and space. For example, instead of a big, bulky leather couch, feature a sleek, mid-century style sofa in your living room. You're not actually losing seating, and it makes a big difference in terms of opening up your space. Just be sure to try out a piece in the store before purchasing, as some stylistic pieces of furniture (like those on raised legs) are comfier than others.
7. Donate what you don't need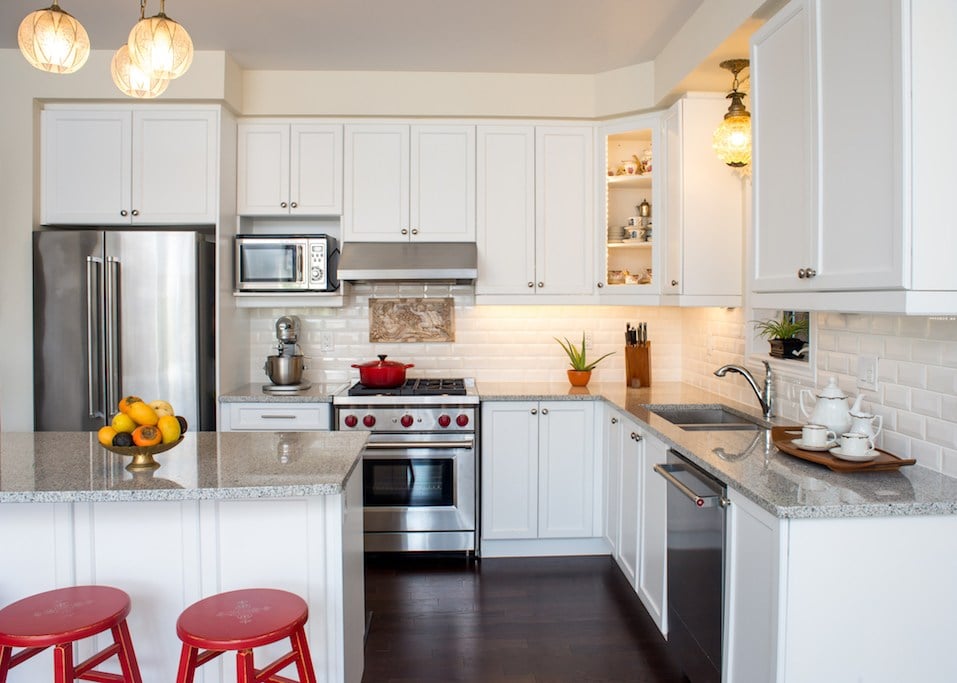 Especially when you're living in a smaller home, always make a point to get rid of what you don't need. Clutter is a top culprit in making a space feel crowded and small. Abide by this general rule: If you haven't used it in the past year, it's probably safe to toss out or donate.
Zen Habits has some good tips on how to start decluttering your life. The first step? "Focus on one small space to start with. A kitchen counter (just part of it) is a good example. Or a dining table, or a shelf," says author Leo Babauta. "Clear everything off that space, and only put back what you really need. Put it back neatly. Get rid of the rest — give it away, sell it on Craigslist, donate it, recycle it."
8. Light colors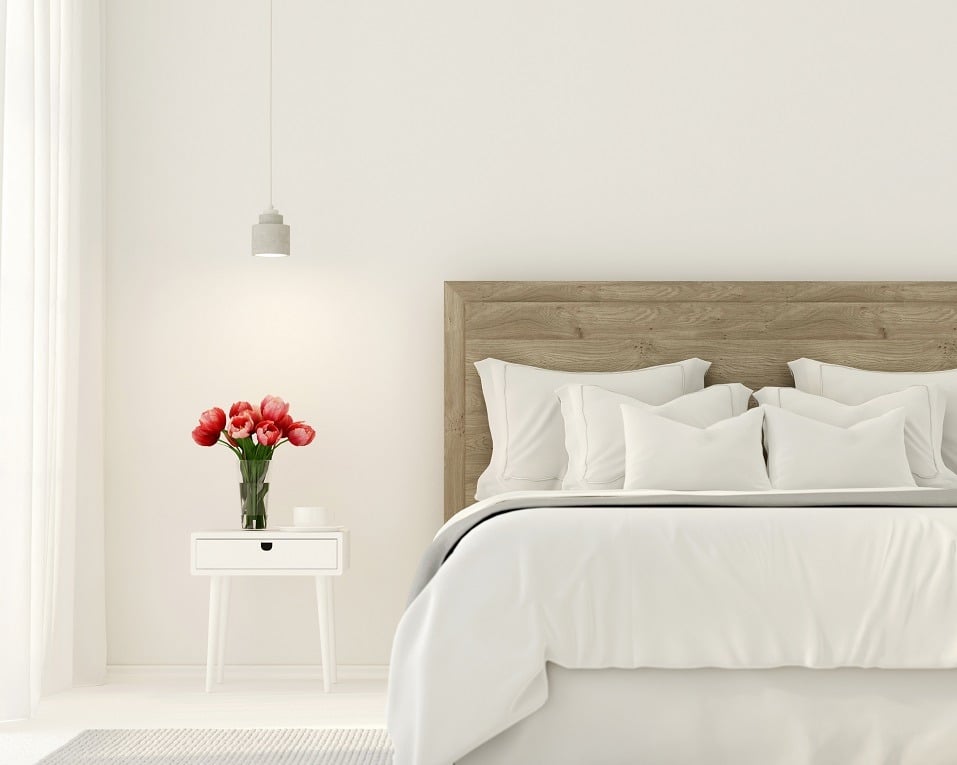 While dark colors in a small space can feel overwhelming and like the room is closing in on you, light colors can keep a room feeling airy and open. But you don't necessarily need to keep every room in your house white or feature lots of white furniture. Neutrals and pastels add character to your rooms without feeling overwhelming.
This Old House suggests, "Blues and greens, and grays, browns, and lavenders with blue or green undertones, can make walls recede and a small space seem larger. Examples include grayed-down Atmosphere Blue from Restoration Hardware, which is among architectural color consultant Bonnie Krims's top picks because of the way it establishes a tranquil mood."