These Are the Surprising Ways You're More Like Donald Trump Than You Think
It's easy to assume that the average American has little in common with U.S. president and real estate mogul Donald Trump, but you might be more like the commander in chief than you think. Maybe it's your disdain for the gym or your social media addiction. Perhaps it's your taste in snacks or your tenuous memory of your high school history class. Whoever you are and wherever you live, chances are good that you and Donald Trump share a characteristic or two.
Read on to check out the most surprising things that you might have in common with the 45th president of the United States.
1. You enjoy kicking back and watching TV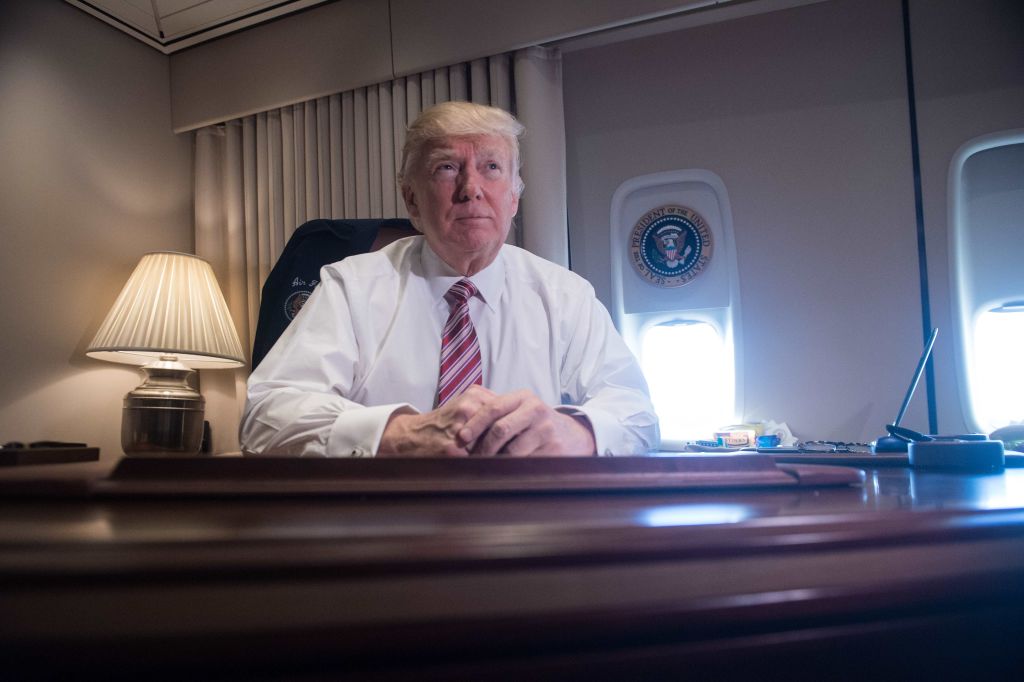 Everybody loves watching TV after a hard day's work (or before a new workday starts). That includes the current president. The Atlantic reported that Trump's TV obsession is actually a presidential first. In April 2017, the publication estimated that Trump watches an average of five hours of television each day — about the same amount Nielsen data indicates the average American aged 50-64 watches daily. Trump's tweets also make it possible to figure out what he's watching and when, so much so that Axios was able to compile a list of Trump's most-watched cable news shows. 
2. You wish you were a movie star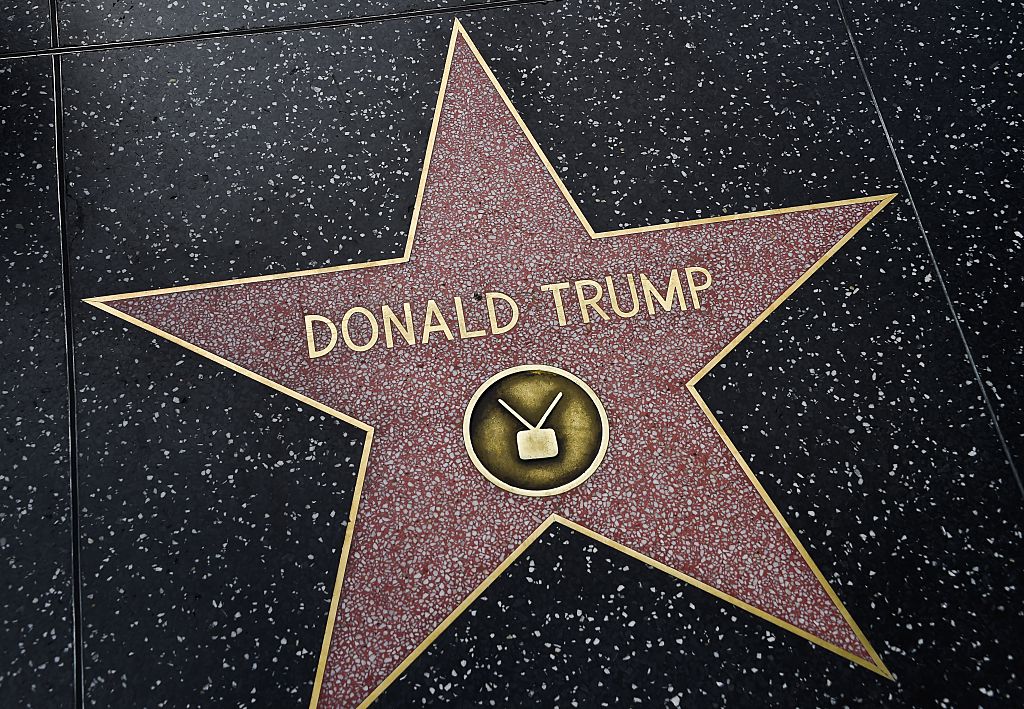 Everybody daydreams about starring in a major motion picture, including Donald Trump. Trump has made numerous cameos in movies and TV shows over the years. In fact, Newsweek reported that Trump used such appearances to promote his brand. And he reportedly "made himself quite available whenever an opportunity to appear on camera presented itself—even in B-movies." Interestingly enough, Vanity Fair reported that Trump's cameos ended up "saying a surprising amount about how Trump sees himself." The publication even conjectures that the movie version of Trump is "superior to the real Trump in many ways," most obviously because "the cinema Trump of the 1990s is capable of taking a joke."
3. You don't really like your job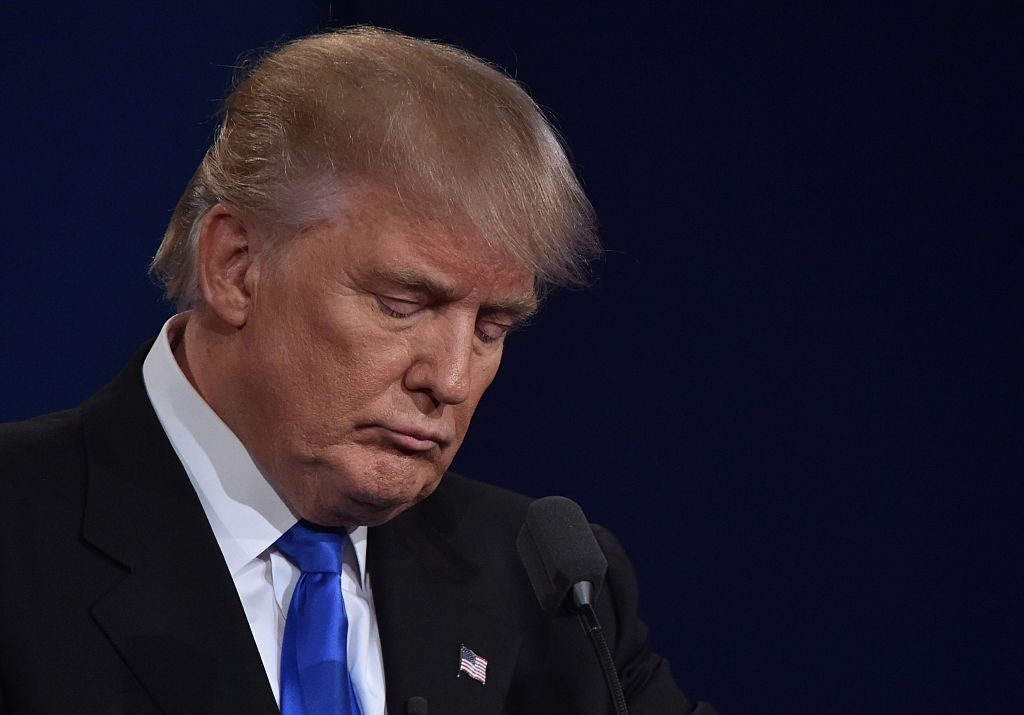 The Atlantic reports that Donald Trump doesn't seem to like his new job very much. That puts him in good company. Fast Company reported a few years ago that everybody in the world hates their jobs. After all, work is called "work" for a reason. But Americans hate their jobs more than workers in other countries — much more, in fact. That may be because the United States doesn't require paid annual leave or paid maternity leave, and our nation has the longest working hours among developed nations. 
4. You're addicted to social media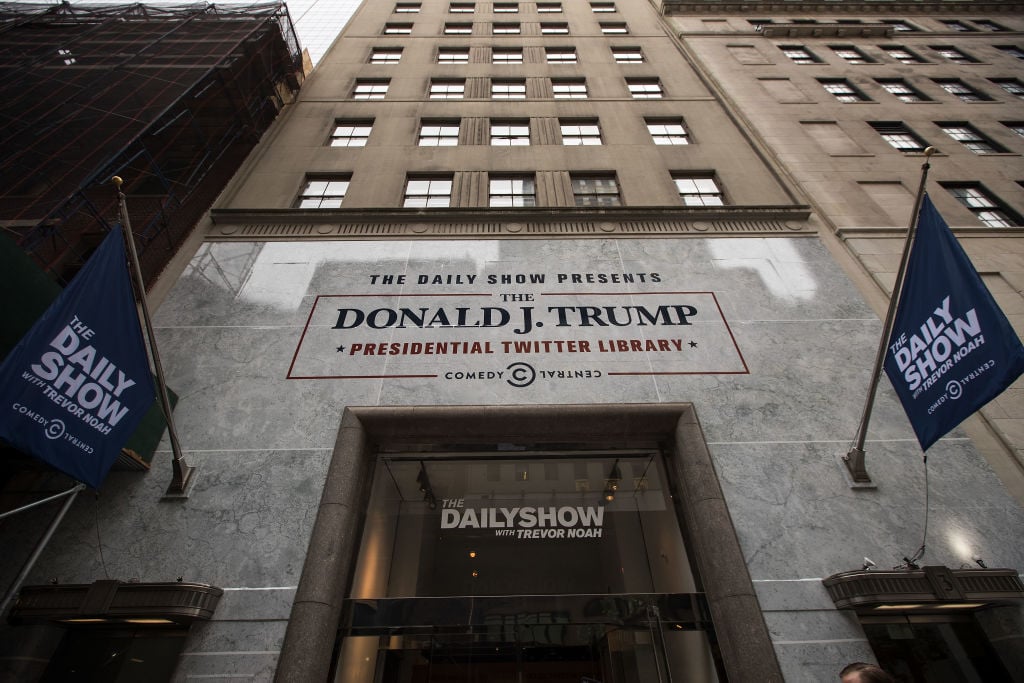 Another thing you probably have in common with Donald Trump? Your social media addiction. If you know anything about Donald Trump, you know that he tweets prolifically. While many accuse millennials of being glued to their smartphones, Trump, along with other aging Americans, challenges that stereotype. According to an early 2017 Nielsen report, Americans aged 18 to 34 are less obsessed with social media than adults 34 to 49. The older group spent an average of 6 hours, 58 minutes each week on social networks. The younger group clocked in at 6 hours, 19 minutes. Adults 50 and over — Donald Trump's demographic — spent an average of only 4 hours, 9 minutes on social media each week, but that's a number that Trump almost certainly exceeds. 
5. You make your fair share of typos and spelling mistakes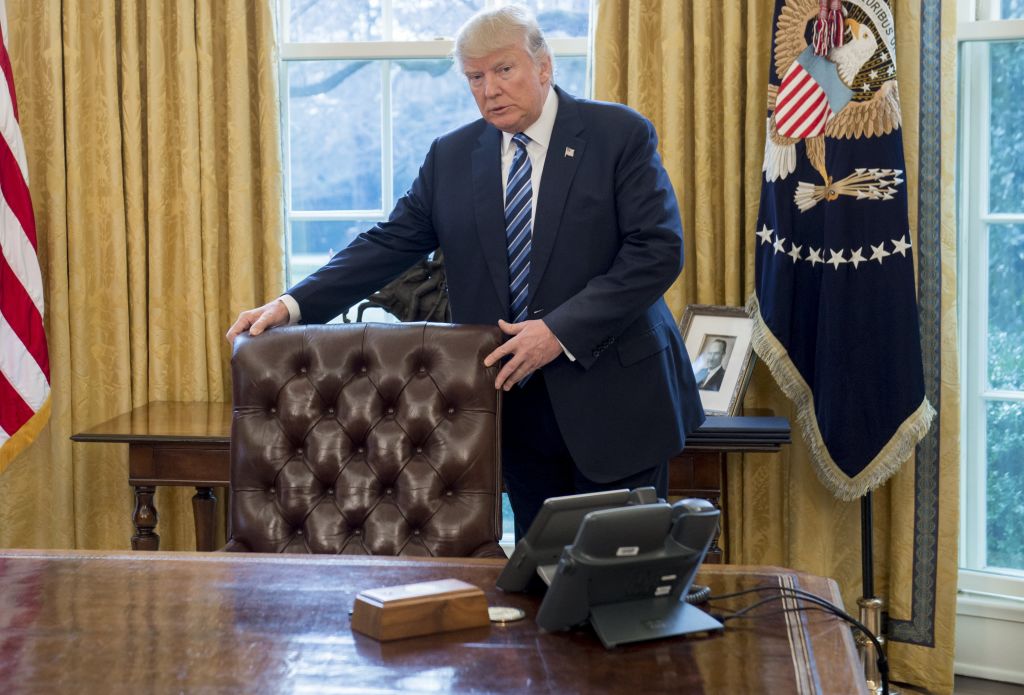 If you spend enough time tweeting, you're sure to make a few spelling mistakes. Especially when you're typing out posts on your smartphone, it's hard to get everything right. But you're in good company. Business Insider reported that Donald Trump has published "a surprising number of official communications that contain typos, spelling errors, and word misusages." Many Americans are bad at spelling, too. Just take a look at Google's map of the most commonly misspelled words in each state if you want to question our collective ability to prove ourselves smarter than a fifth grader.
6. You don't care that much about the latest fashion trends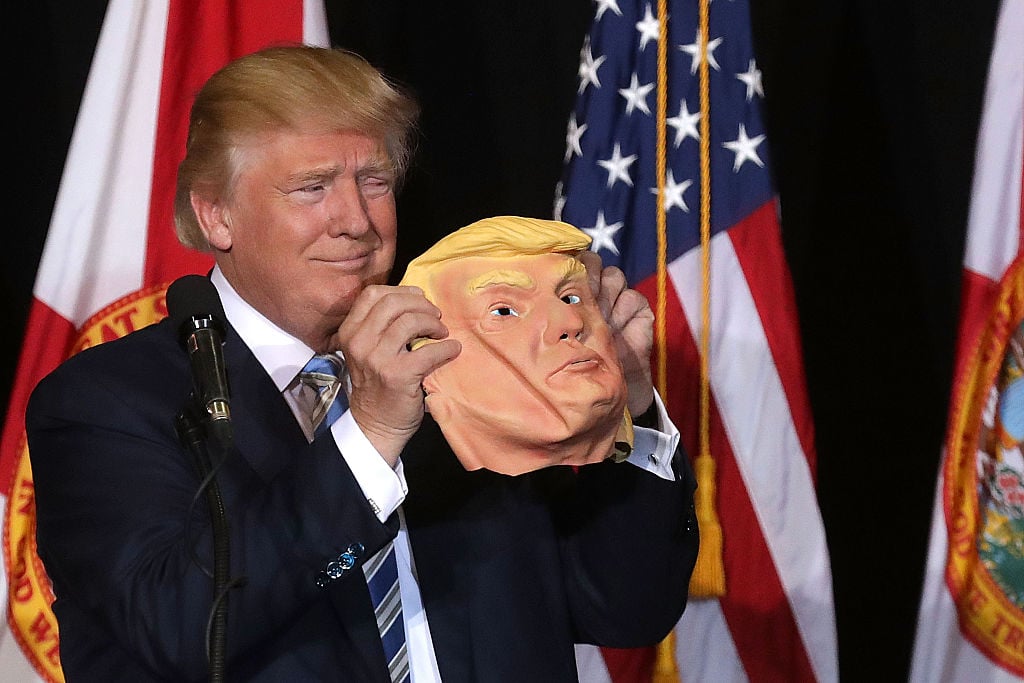 Social media would be a great place to keep track of the latest things going on in the fashion world — if you cared about fashion. But if you're anything like Donald Trump, you probably don't. Trump's sartorial choices have attracted a lot of criticism. The New York Times did some deep digging on the topic and reported that Trump wears expensive Brioni and Martin Greenfield suits. Business Insider learned that they look cheap because they are always cut too big. Many American men wear their suits too large. However, their fashion sense probably differs from Trump's after hours. Trump rarely, if ever, wears jeans — and as many as 96% of Americans wear them regularly. 
7. You don't spend a lot of time reading books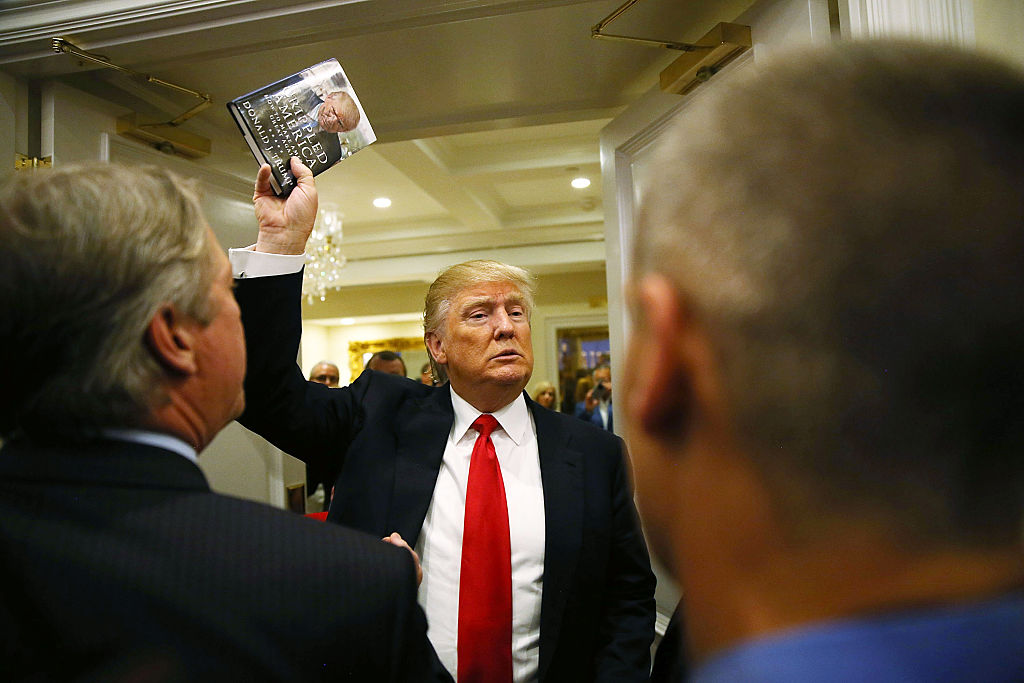 A Pew Research study released late in 2016 indicated that about a quarter of American adults hadn't read a book — in part or in its entirety — in the preceding year. Trump was likely part of that group. The New York Times reported that Trump "does not read books." As Entertainment Weekly pointed out, the ghostwriter behind Trump's 1987 book, The Art of the Deal, told The New Yorker, "I seriously doubt that Trump has ever read a book straight through in his adult life." A Washington Post report indicated that Trump had not read any biographies of U.S. presidents because he didn't have the time. Also, according to Trump, he can make the right decisions "with very little knowledge other than the knowledge I [already] had, plus the words 'common sense,' because I have a lot of common sense and I have a lot of business ability."
8. You probably don't remember a lot from your high school history class, either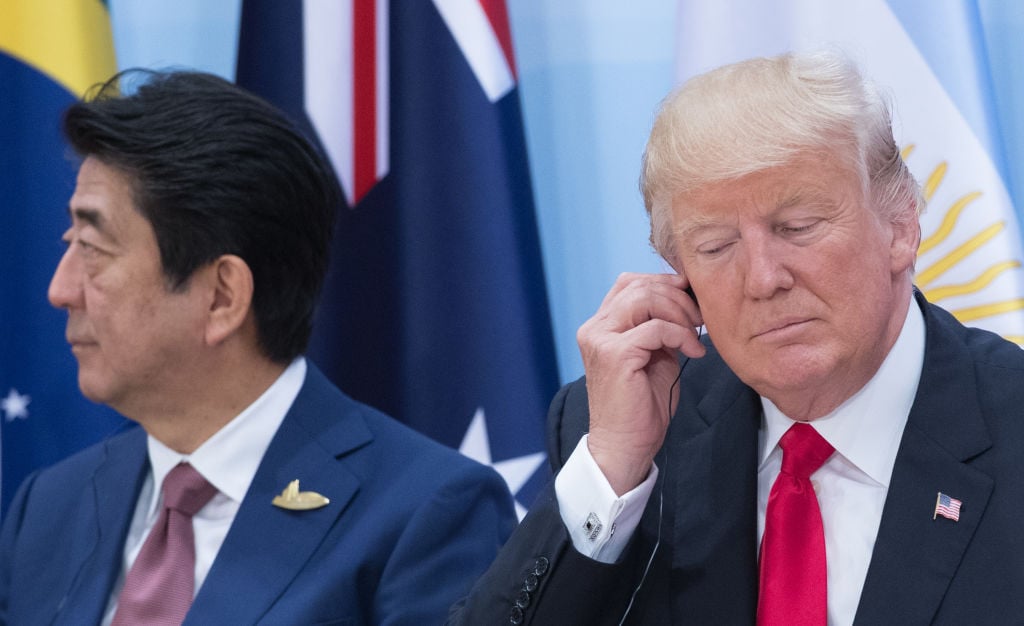 During his years in office, Barack Obama read numerous books that bolstered his knowledge of history. However, Donald Trump, like the average American, probably doesn't have a robust knowledge of the ins and outs of American history. Most of us graduated from high school many more years ago than we'd like to admit. And if you're anything like Donald Trump, you probably don't quite remember everything that you studied while in school. The Washington Post reported that Trump could brush up on his American history, but don't be too quick to criticize. Smithsonian.com reported that many Americans come up at least a little bit wanting in their knowledge of basic American history, too.
9. You like ice cream, potato chips, meatloaf, or steak
Donald Trump's favorite foods make him pretty dissimilar to Barack Obama, but they reveal that he's a lot like many Americans — probably including you. Trump loves cherry vanilla ice cream. He's a big fan of meatloaf and once prepared it with Martha Stewart. His favorite snacks include Lay's potato chips and vanilla-flavored Keebler Vienna Fingers. And food from Domino's, McDonald's, and KFC formed the three staples of Trump's campaign trail diet. That means that he has something in common with most Americans, especially those in the middle class. According to Quartz, the middle class eats the most fast food of any group of Americans.
10. You eat lunch at your desk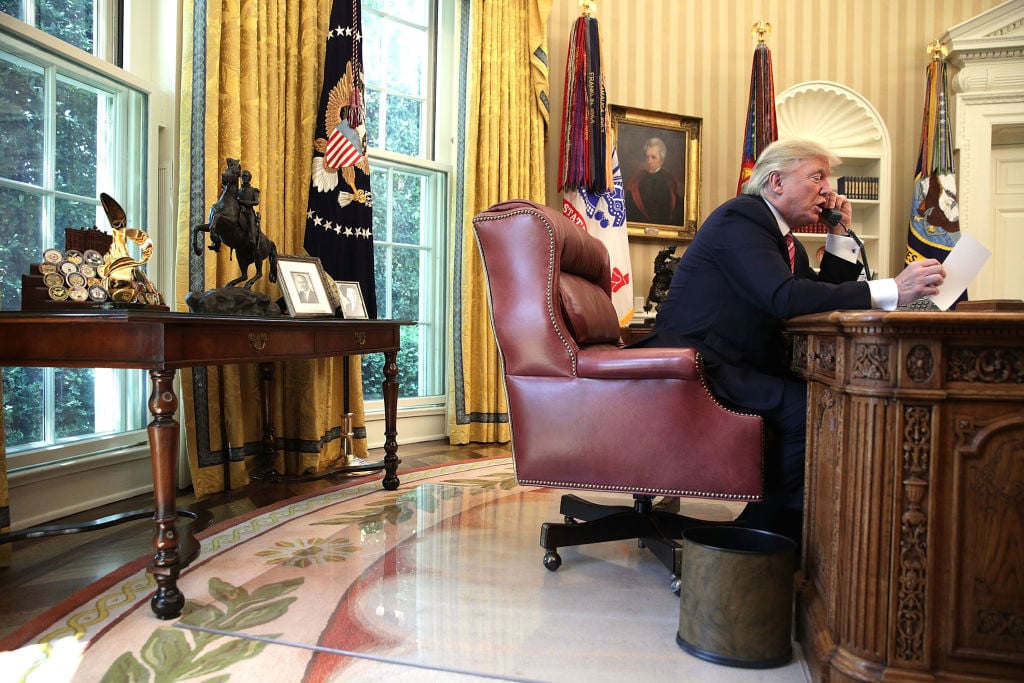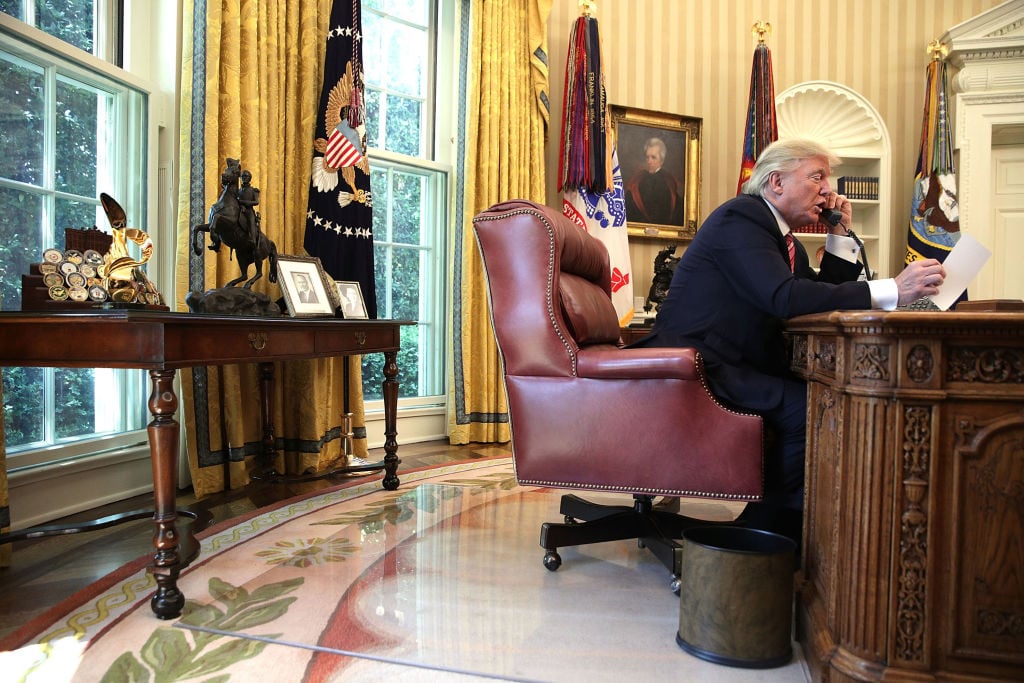 Speaking of food, Donald Trump once said that he eats his lunch at his desk in an interview with Us Magazine. That puts him in the company of the six in 10 American office workers who munch on a sandwich while making calls or scarf down a pasta salad as they type up notes from their morning meetings. Of course, we're not sure whether Trump still eats his lunch at his desk now that he works in the Oval Office. One journalist who visited the White House even noted that at the typical lunch hour, Trump wasn't eating but was instead watching TV. 
11. You enjoy golf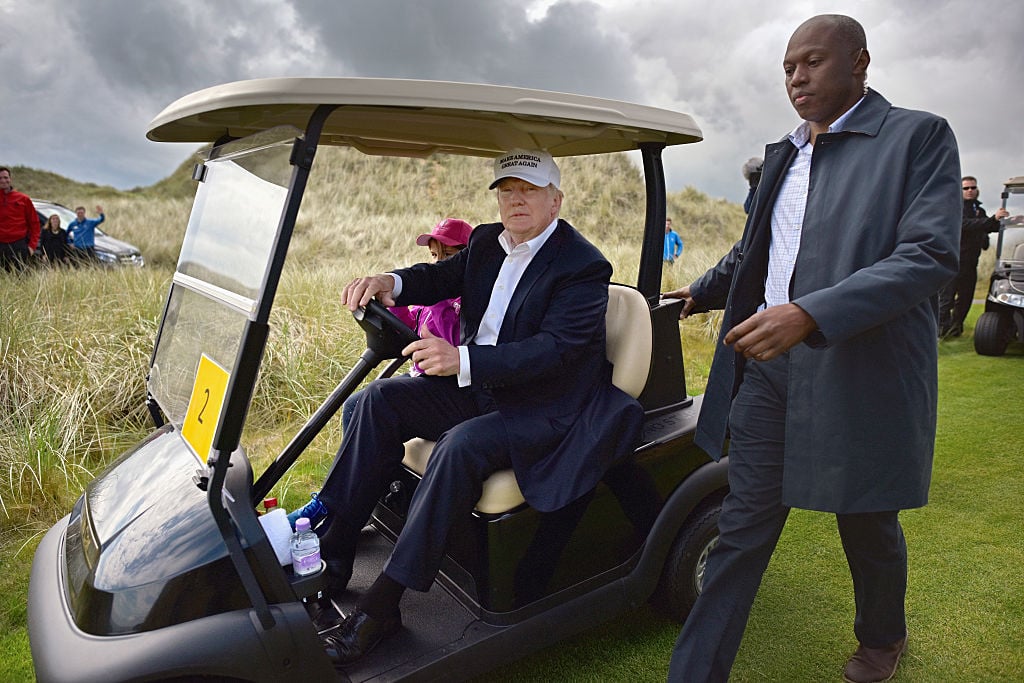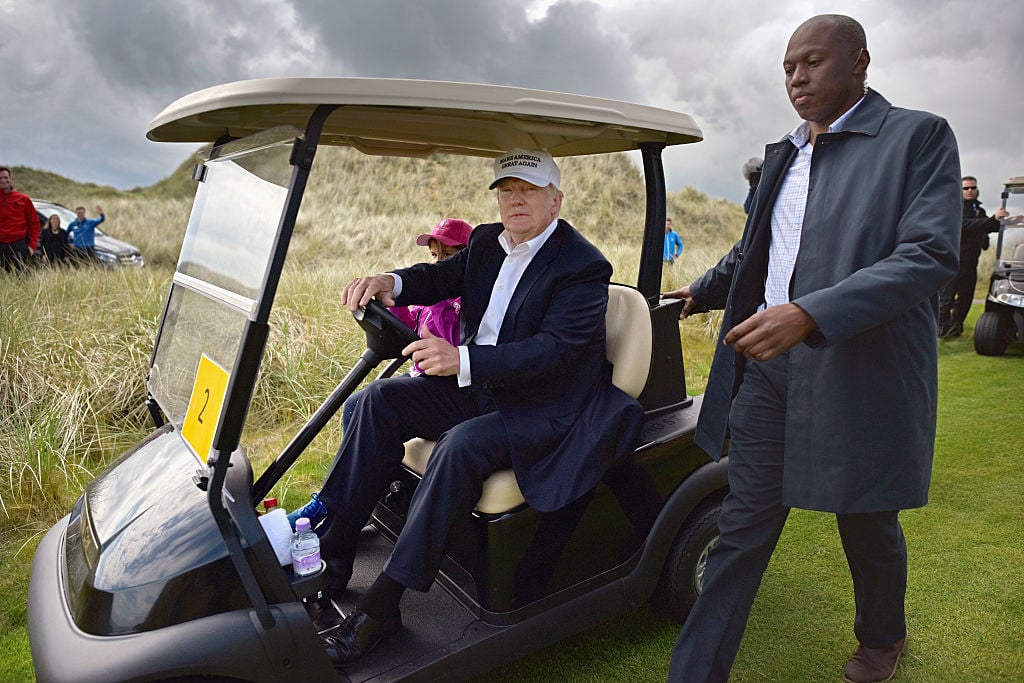 In 2016, Statista reported that about a quarter of Americans play golf — a sport that Donald Trump also loves to play. In fact, he loves golfing so much that Newsweek reported he's spent an "unprecedented" amount of time at his golf courses since taking office. During Obama's first 100 days in office, he made one trip to a golf course. During Trump's first 100 days, he made 19. However, Newsweek also reported that Trump doesn't seem to have a whole lot of respect for the game. He's driven his golf cart across the green and has gained a reputation as a cheater, too. But The New York Times reported years ago that that's a common problem at golf courses, where "something in the green grass, the sand traps or the pond water disrupts the mathematical function of people out there."
12. You don't really like exercising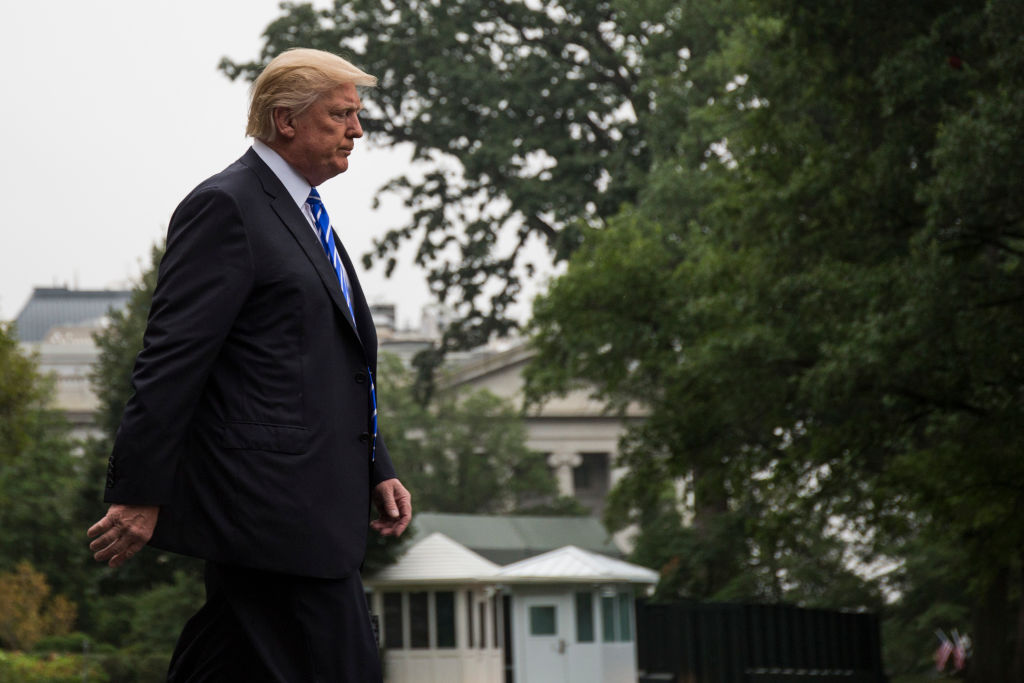 Golf quite famously doesn't provide good exercise for players, but Donald Trump doesn't like to pick up the slack with any other kind of workout. The Atlantic reported that Trump is on record as believing that "the human body was like a battery, with a finite amount of energy, which exercise only depleted." Trump reportedly gave up playing sports after college and began to consider time spent playing sports as time wasted. The Atlantic hypothesizes, "The idea of the body's energy as a finite resource fits well into Trump's zero-sum worldview," even if it has no basis in medical science. 
13. You love trucks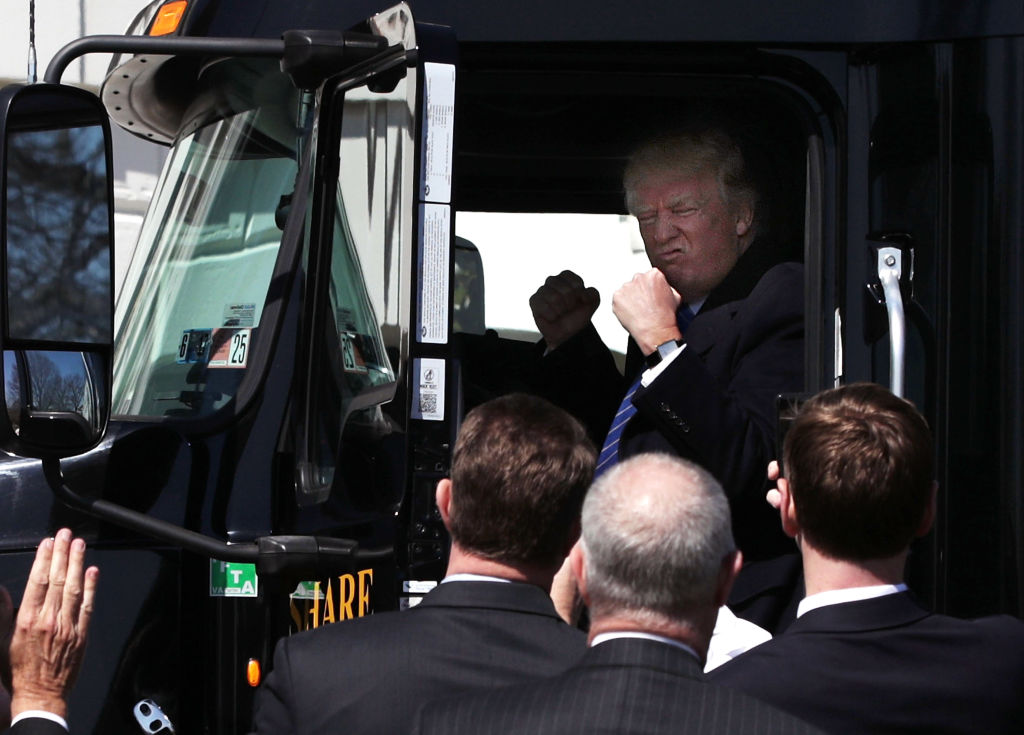 OK, this one might be a long shot. But millions of Americans drive trucks for a living, and by some estimates, about one out of every 15 workers in the country is employed in the trucking business. Many of those people — plus their friends and families — love trucks. And Donald Trump loves trucks, too. Business Insider reported that Twitter went wild when Trump met with truckers and wore an "I love trucks" button. According to New York Magazine, the photos were "all the fuel Twitter needed to meme the crap out of Trump's newly broadcast love of trucks."
14. You don't live that far from where you grew up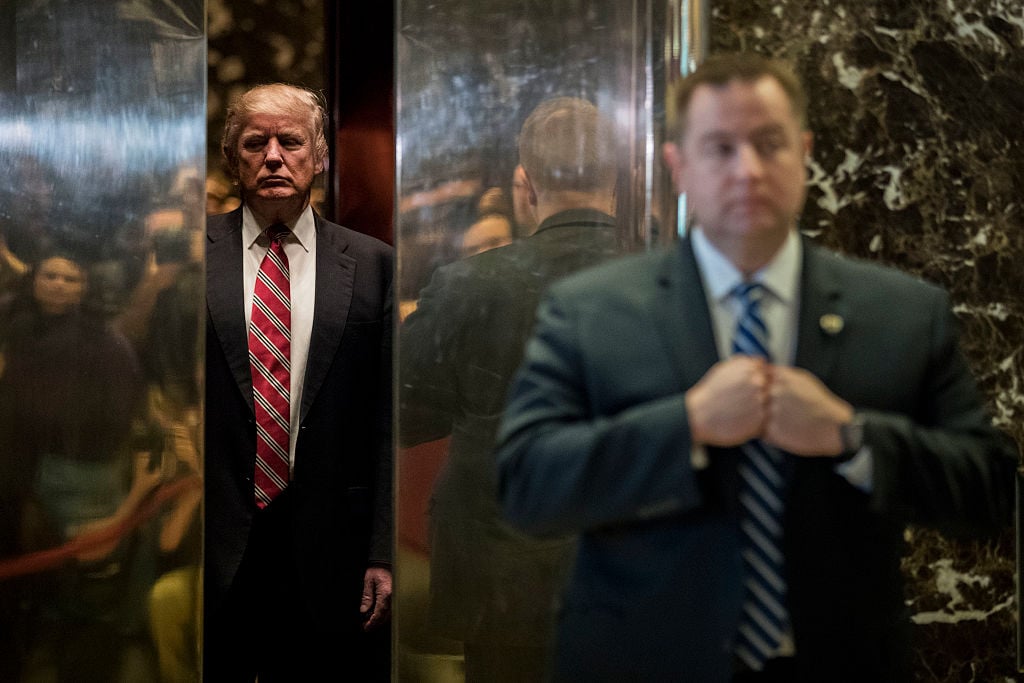 Many Americans live far away from where they grew up, choosing to relocate for education, adventure, work, or love. But The New York Times reported in 2015 that the average American lives only 18 miles away from his or her mother. Donald Trump's mother passed away in 2000, but Trump is a typical American in that he doesn't live far from where he grew up. In fact, Trump's life revolved around New York City, where he was born and grew up, until he moved to the White House. And CNN reported that Trump's 107-day absence from the city early in 2017 was "the longest stretch he has spent outside of New York since he was born in Queens in 1946."
15. You don't look great in a hat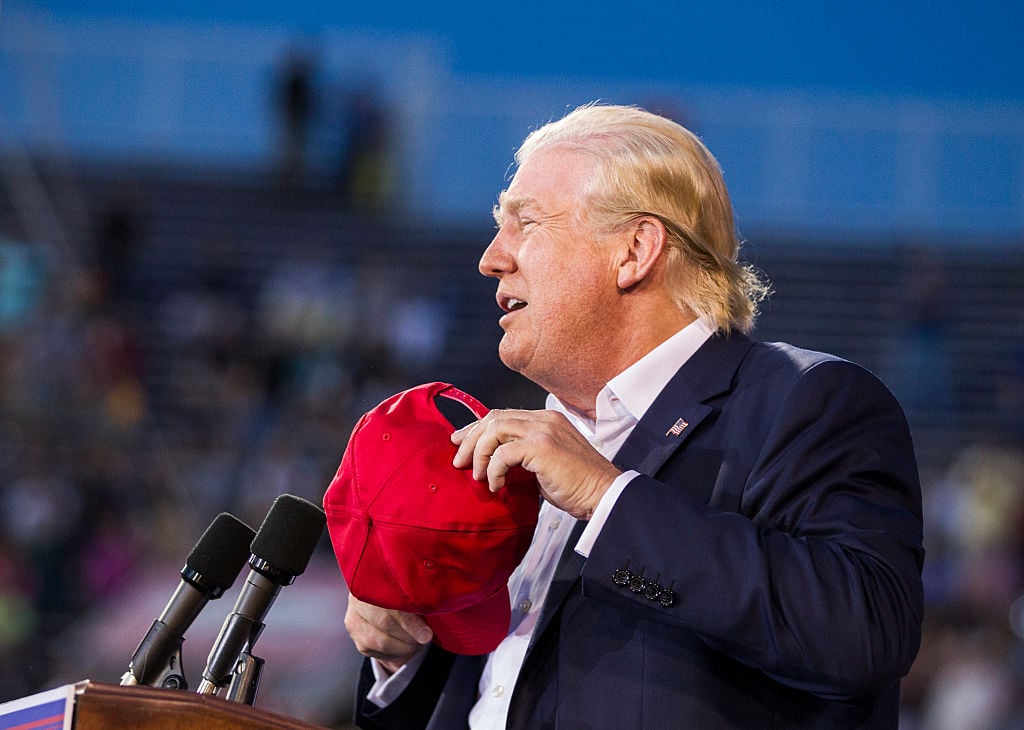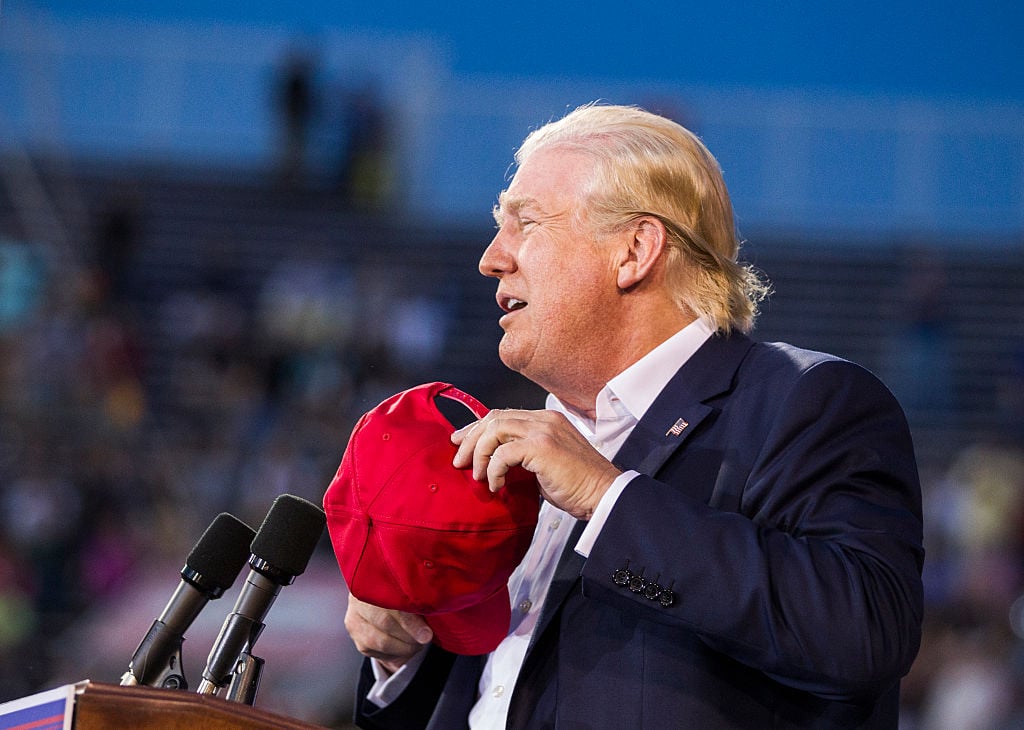 Let's just be honest about this one: Hats are difficult to pull off. That's true whether you're an average American or the president of the United States. And it's also true whether you have great hair or the most-mocked hairdo in the nation. CNN characterizes Trump's "Make America Great Again" hat as an icon of his presidential campaign. And Esquire notes that Trump isn't even the first president to enter the White House with a presidential hat already in place, but that bright red is particularly tough to pull off. We're not saying anything about your ability to pull off a bright red trucker hat. Just think about it.
Read More: Donald Trump's Morning Routine: 5 Things He Does Each Day