Easy Recipes That Take Canned Tuna Up a Notch
Many consumers scoff at the sight (and smell) of canned tuna, but little do they know that the inexpensive cans hold the key to a number of cheap and creative dinners. At as low as a few buck per container, canned tuna is extremely affordable and versatile, and can either star in a recipe or simply complement another mainstay ingredient.
Instead of sticking up your nose at tuna the next time you hit the grocery store, grab a few cans and surprise yourself with the number of different meals you can make. From melts to salads to casseroles and back again, it's safe to say these six tuna dishes cover all the tasty bases.
1. Tuna Melt (No Mayo)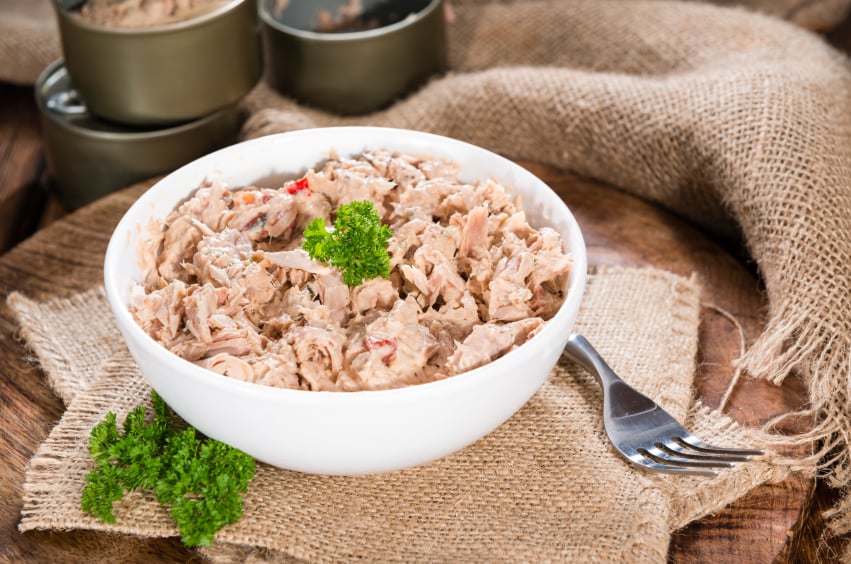 We're starting out with a tuna melt recipe that everyone can enjoy — and by that, we mean that this recipe's ingredients make no mention of mayonnaise. Tuna melts can be tasty even without the fatty, viscous substance, and Every Day with Rachael Ray provides the perfect formula to showcase how. This sophisticated melt involves tuna, garlic, olives, fennel, and more. It takes things up a notch with the addition of extra-virgin olive oil and fontina or Parmesan cheese.
Ingredients:
1 large clove garlic, minced or grated
Juice of 1 lemon
¼ cup extra-virgin olive oil
Salt and black pepper
1 large red onion, ¼ finely chopped, and the rest thinly sliced
1 bulb fennel, quartered and thinly sliced, reserving a small handful of finely chopped fronds
3 (6-ounce) cans line-caught tuna, drained and flaked
3 tablespoons capers, chopped
Small handful oil-cured black or kalamata olives, pitted and chopped
Handful flat-leaf parsley, finely chopped
4 hand-cut slices good-quality whole grain bread
About 1½ cups shredded Italian Fontina Val d'Aosta or Provolone cheese
Head to Every Day with Rachel Ray for the full recipe.
2. Skinny Tuna Noodle Casserole
Next up is a skinny tuna noodle casserole recipe, courtesy of Gina from Skinnytaste. Tuna casseroles are notorious for being fatty and indulgent, but this food formula keeps it clean by enlisting no-yolk noodles, only a tad of butter, and a reasonable portion of cheddar and Parmesan cheese. You'll also get a dose of vegetables in this recipe, along with some omega-3s from the tuna.
Ingredients:
6 ounces no-yolk noodles
1 tablespoon butter
1 medium onion, minced fine
3 tablespoons flour
1¾ cups fat free chicken broth
1 cup 1% milk
1 ounce sherry
10 ounces sliced baby bella mushrooms
1 cup frozen petite peas (thawed)
2 cans tuna in water, drained
4 ounces 50% reduced-fat sharp cheddar
Butter-flavored cooking spray
2 tablespoons Parmesan cheese
2 tablespoons whole-wheat seasoned breadcrumbs
Head to Skinnytaste for the full recipe. 
3. Asian Tuna Salad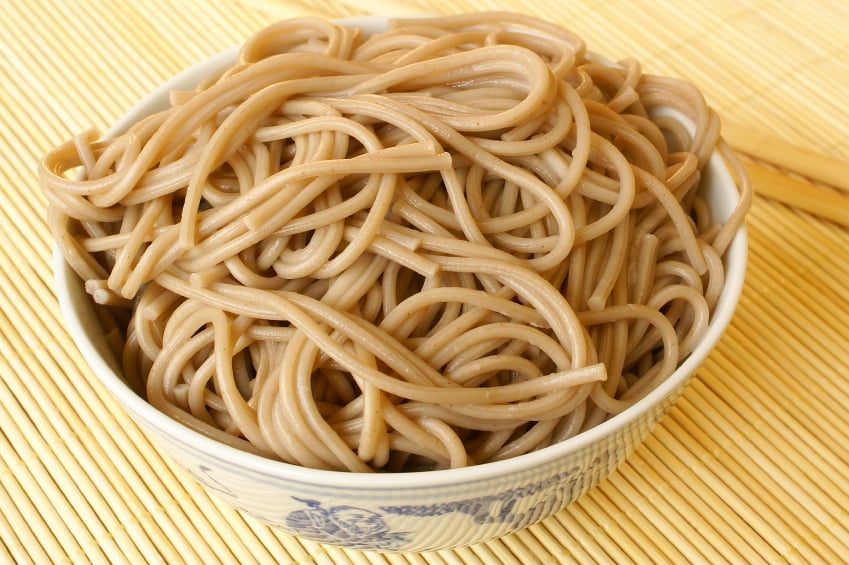 Think you've mastered the tried-and-true tuna salad? Check out this recipe from Simply Recipes and think again. Your tuna salad formula just got a lot more sophisticated. Next time you're thinking of going the tuna route, pick up some soba noodles, veggies, and sesame oil at the grocery store. Tuna tastes great eaten warm or cold when paired with soba noodles, and you won't even have to tell your dinner guests that what they're eating is healthy.
Ingredients:
10 to 12 ounces of canned white albacore tuna packed in water, drained
8 to 10 small radishes, cut into wedges
1 large carrot, shredded
1 clove garlic, smashed and minced
1 teaspoon minced ginger
½ to 1 serrano chile, seeded and minced
2 tablespoons vegetable oil
1 teaspoon dark sesame oil
3 tablespoons seasoned rice vinegar
Salt and black pepper, to taste
2 tablespoons chopped cilantro
1 whole green onion, chopped
8 ounces (dry) soba noodles or fresh lettuce
Head to Simply Recipes for the full recipe. 
4. Chickpea, Vegetable, and Tuna Soup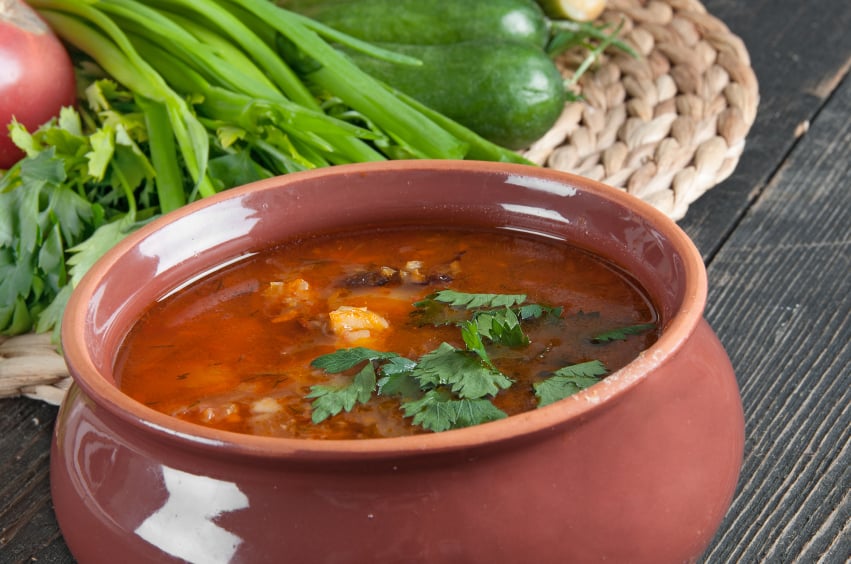 Did you also know that you could throw your canned tuna in a soup and call it dinner? With this recipe for chickpea, vegetable, and tuna soup from Food.com, you can. The soup is hearty and healthy and makes for a perfect dinner any night of the week.
Ingredients:
1 tablespoon butter
1 tablespoon oil
½ small red onion, chopped finely
2 garlic cloves, crushed
2 medium carrots, peeled and diced (about 8 ounces)
2 medium zucchini, diced (about 8 ounces)
1 (15-ounce) can tomato sauce
2 cups water
2 tablespoons dried onion, minced
1  to 2 chicken stock cubes
1 teaspoon dried basil
1 teaspoon dried parsley
½ teaspoon dried oregano (optional)
¼ to 1 teaspoon ground dried chile (optional)
1 (4-ounce) can mushroom stems and pieces, undrained
1 (15-ounce) can corn kernels, undrained
1 (15-ounce) can chickpeas, rinsed and drained
1 (4-ounce) can tuna, drained
Salt and pepper
¾-1 cup sharp cheddar cheese, grated
Chopped cilantro
Head to Food.com for the full recipe. 
5. Tuna Burgers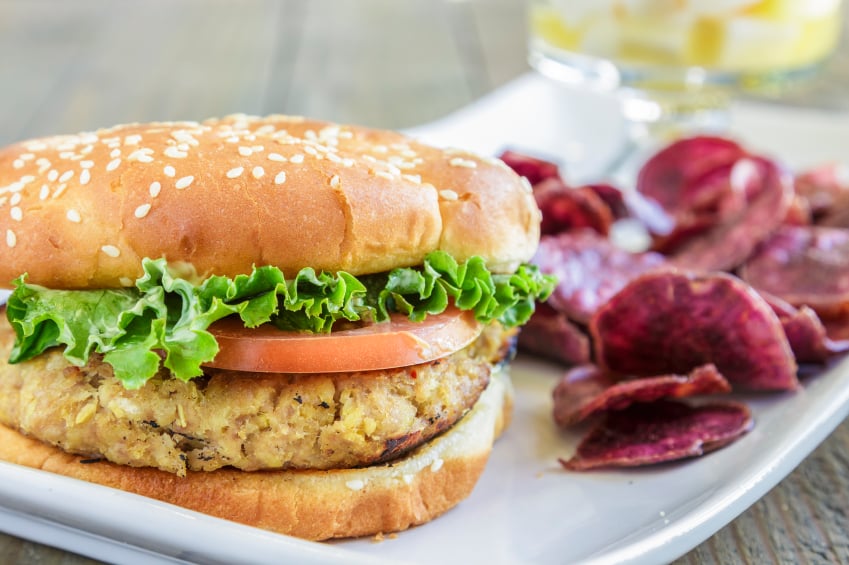 If you still want to stick your teeth into something meaty, try these hearty tuna burgers from Eating Well. They'll help you get your tuna fix without making you break the calorie bank. This patty recipe that calls for canned tuna, mayo, breadcrumbs, and pimento will yield your cheapest (and easiest) burgers yet.
Ingredients:
2 (5- to 6-ounce) cans chunk light tuna, drained
½ cup coarse dry whole-wheat breadcrumbs
½ cup low-fat mayonnaise, divided
1 (4-ounce) jar chopped pimientos, drained, or ⅓ cup chopped roasted red peppers, divided
¼ cup finely chopped celery
¼ cup finely chopped onion
½ teaspoon Old Bay seasoning, divided
1 tablespoon extra-virgin olive oil
4 whole-wheat hamburger buns or English muffins, toasted
4 lettuce leaves
4 slices tomato
Head to Eating Well for the full recipe. 
6. Tuna Stuffed Bell Peppers
One last dish starring canned tuna from Eating Bird Food. Enter: tuna stuffed bell peppers. You knew you could throw ground meat into bell peppers, but did you know that canned tuna does the trick, too? Now you do, and there's no time like the present to see how the salty tuna tastes when paired with bell pepper vessels. In this recipe, not only is tuna tossed with tomatoes, mushrooms, and olives, it's also mixed with cottage cheese, giving it a tangy flavor that pairs perfectly with crunchy peppers.
Ingredients:
2 medium bell peppers
⅓ cup red onion, chopped into small pieces
2 button mushrooms, chopped into small pieces
1 (5-ounce) can water-packed tuna
½ cup chopped cherry tomatoes
¼ cup chopped kalamata olives
¼ cup no-salt-added cottage cheese
1 tablespoon fresh lemon juice
1 teaspoon extra-virgin olive oil
½ teaspoon dijion mustard
½ teaspoon dried parsley
½ teaspoon dried oregano
Crushed red pepper
Freshly ground black pepper
Sea salt
Head to Eating Bird Food for the full recipe.