Teaching English Abroad: Answers to the Big Questions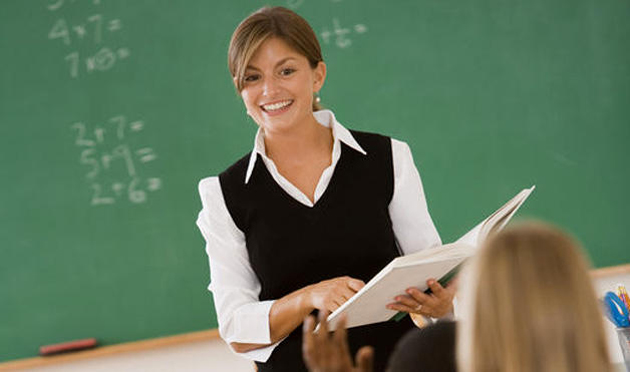 If you love to travel but are more committed than just a two week trip to Italy, you might be considering living abroad. If you work or have studied in certain industries, your work visa will likely be easy as pie to finagle, but if your background is a little less marketable overseas, teaching English could be one way to score yourself a job, a place to live, and a fulfilling experience somewhere new. If teaching English is something you're interested in, there a number of questions you'll probably want answered. Here are just a few answers to help get you off to a good start.
Am I Qualified?
The answer to this question depends on the program and country you are looking to apply through, but its likely that if you have a college education you're going to be able to find a job somewhere without a problem. Some programs will require you to speak the native language as well as fluent English, and some programs will require you to have a teaching background.
But many just require you to speak fluent English and to have gotten your bachelors degree. There are also programs that will require a TESOL or TEFL certification, something you can get easily enough by taking a fairly manageable class online or in person. But while having the certification certainly helps when you're looking for jobs you qualify for, it isn't absolutely necessary.
What Program Should I Choose?
This depends on your priorities. For example, the country you live in may be the most important thing to you — in which case, you won't be able to be as choosy. But the most important thing is to read reviews on the program you qualify for and choose to go research. Some may be deceptively easy to get jobs with, but are terrible at hosting teachers and following through on payment. Nothing would be worse than showing up for your new job only to find that it doesn't exist, or has been delayed.
What Countries Are Easiest to Get Jobs In?
More Western Countries such as Italy, France, etc., are considerably more difficult to find jobs in, and will usually require heftier qualifications. Don't expect to find work as a teacher there with only a bachelors degree in art or biology. That said, if you have your heart set on living there, you might look into private tutoring, or Au Pairing with the intention of teaching English. Many parents are eager for one on one practice for their children.
On the other hand, countries in Asia are particularly good for full-time English teaching jobs. China, Vietnam, Mongolia, and Japan are all excellent places to find jobs, as are some Hispanic countries. One thing to consider when you start looking for jobs — if you don't speak the language — is the prevalence of English where you'd be living. Just because a job doesn't require it doesn't mean you won't face all the difficulties and isolation that comes with a serious language barrier.
What Countries Pay Best?
This will, again, depend on the program, but countries like Japan can pay very well, whereas other countries, such as India or Nepal, might eagerly take on teachers, but have little payment to offer. Another thing to consider is the cost of living, and whether or not your particular program will cover living situation or food. Japan, for example, may pay well, but the cost of living is such that it can quickly steal away much of your earnings to pay for room and board. Some programs will cover this, but others will not, and it's important to keep this in mind. Countries like Nepal will likely pay very little — but the cost of living is next to nothing when considered in USD's.
Ultimately, what it comes down to is deciding how important where you want to live is compared to how much you want to be paid, and how serious you are about teaching longer term, thus, how worthwhile going in for the certification is. Most of all, do your research. It's easy enough in this age of Internet connects to find someone who's been where you're going and through the same program you're looking at, so shoot them a couple questions.
More From Wall St. Cheat Sheet:
Follow Anthea Mitchell on Twitter @AntheaWSCS