The 11 Best Outdoor Bachelor Party Destinations
Atlantic City: Check. Miami: Check plus. Vegas: Check times twelve. Sick of the same go-to bachelor party destinations and endless cycle of beach-gamble-strip club-repeat? Us too. That's why we scoured the country from coast-to-coast for the best hidden gems for bachelor parties sprinkled in every pocket of the grande ole US of A. If best man obligations have you stressing for the perfect pick, or you're the groom-to-be, read on for the best 11 outdoors bachelor options you'll want to make a trip to ASAP (even if you're not getting hitched).
1. Washington School House | Park City, Utah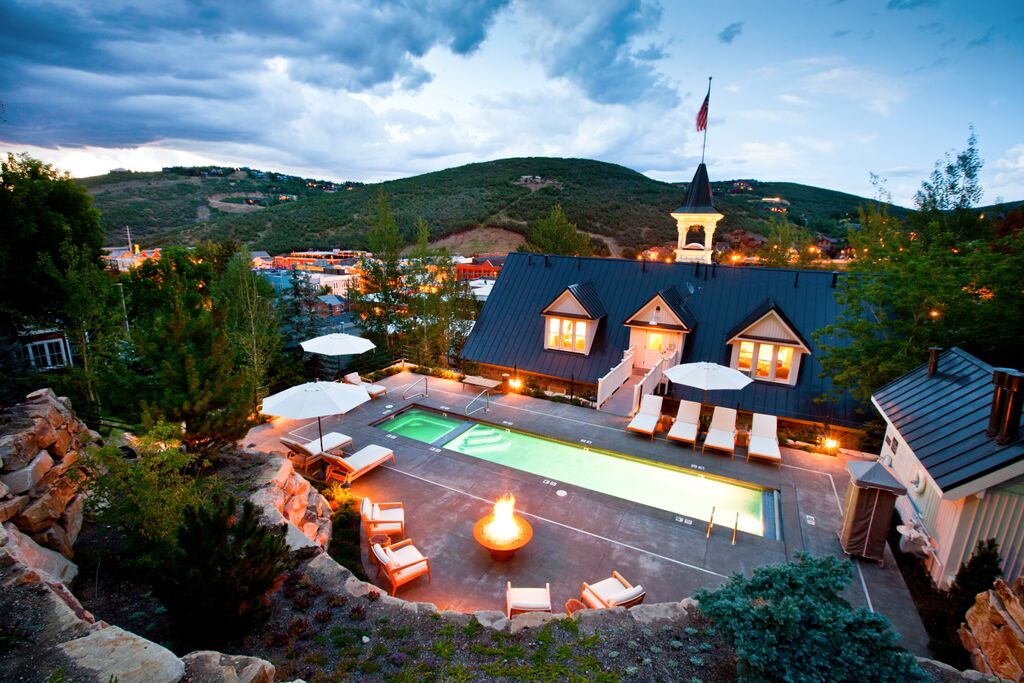 Picture this: Idyllic mountains, hiking trails, and some of the country's best ski slopes on one side of your poolside lounging. A vibrant cultural downtown area with renowned distilleries, celebrated dining, galleries, and shopping on the other. Dreams you thought only lived in happy corners of your imagination come true at Washington School House, a luxury twelve-room boutique hotel that's a match made in ski slope heaven for a bachelor getaway. Really wanna amp up your wingman game? A buyout option provides another level of exclusivity — guests can occupy the whole space for up to 34 people if they choose or if your flock of groomsmen and party goers is more intimate, you can't go wrong with the hotel's top-floor penthouse suite with private elevator access.
This destination is perfect for anti-planners (don't. worry. about. planning. anything. Really.). No, we didn't secretly call up your GF or wife-to-be to set up the itinerary — thoughtfully-attentive 24-hour concierges can set up tailored off-site activities for all the boys, ranging from wintertime skiing ,snowshoeing, and bobsledding at Utah Olympic Park to summertime stand-up paddle board yoga in a 10,000 year-old crater (hey guys, yoga helps build muscle and you'll fill that tux out better come wedding day), alpine sliding and coasters, a vivacious Main Street Market (BYO Bloody Mary station included), and the newest spirits distillery, High West at Blue Sky Ranch. Don't even think hair of the dog will help you from #TooMuchPartying, Washington School House's private chef can whip up a simple yet elegant multi-course meal for you and your crew downstairs that doesn't even require slipping out of your sweats for.
2. Stone Harbor Resort in Sturgeon Bay | Door County Wis.
With close proximity to charter fishing, nightlife, outdoor recreation, golfing, and dining what's not to love about the picturesque Stone Harbor Resort? Perhaps the midwest's best-kept summer secret, rally up the crew in this collection of waterside towns with scenery that rivals Hawaii. Friendly folks and a casual vibe set the backdrop for nighttime activities like live music at Fred & Fuzzy's Waterside Grill, a traditional fish boil at Rowley's Bay Restaurant, or laid-back beer sessions at Door County Brewery.
Come daytime, you can't go wrong with kayaking to Horseshoe Island, biking in majestic Potawatomi State Park or renting bikes to weave your way through Sunset Trail in Peninsula State Park. With romantic packages including a horse carriage ride, customized champagne flutes, chocolates and roses, the future Mr. and Mrs. duo might just be back before you can say whiskey-old-fashioned-sweet(which, trust us, you'll be saying a lot this weekend).
3. Zero George Street Hotel | Charleston, S.C.
Ya'll better pay attention: Those girls of the SEC were onto something. Your crew of Gamecocks will be partying in full-throttle action between can't-be-missed sunset cruises with Sandlapper Tours, beer-and-food scenes galore, and more homegrown honeys than Ubers during a midtown Manhattan rush hour spike. The charming and magical luxury hotel, with origins dating back to the 1800s, can hook you up with beach and sports experiences (and yes, the concierge will get you all set at the famed Husk restaurant, too), or just let you enjoy its warm embrace at the trendy and refined Zero Cafe and Bar.
Perfect for private events, woo your man of the hour, erm, weekend, in the garden courtyard or one of the property's resorted grand rooms. Want to get out and explore? The top-notch High Wire Distilling has got the perfect tour and tasting 1-2 combo to make you forget about that girl you met in Hilton Head the night before. Almost.
4. Hotel Terra and Teton Mountain Lodge & Spa | Jackson Hole, Wyo.
Best coast, west coast? Pffffft. Best side? Slopeside. Both Hotel Terra and Teton Mountain Lodge boast stunning slopeside accommodations in Jackson Hole, Wyo. Cowboy hats and cosmopolitan vibes intermingle seamlessly in this Western town, which offers everything an outdoor-loving bachelor could ever want for one last weekend getaway with his bros (Pro tip: Don't let him run away for good). The rugged and beautiful scenery in Grand Teton National Park can erase even the worst of headaches and hangover pains, while cozy apres ski bars and elevated mountain cuisine bring bonding time over local brewskis to next-level heights. If you're craving adrenaline, both Hotel Terra and Teton Mountain Lodge offer a chance to enjoy matchless adventure experiences including hiking, biking, whitewater rafting down Snake River, kayaking, wildlife safaris to Grand Teton National Park and Yellowstone, fly fishing, and snowboarding.
Hotel Terra
If eco-mountain luxury is more your crew's vibe, you'll love the LEED-Silver Certified Hotel Terra Jackson Hole. Think: Sustainable practices, vibrant atmosphere, and an upscale mountain getaway. P.S. Poolside drinks on the roof terrace are calling your name.
Teton Mountain Lodge
Mr. Rustic Warmth met Ms. Quiet Elegance in this marriage of lodge-y chic at the The AAA Four Diamond Teton Mountain Lodge & Spa. During your downtime, laze in one of two pools or scorch calories at the expansive fitness center before choosing between two award-winners: The Solitude Spa or Spur Restaurant & Bar (pick your poison, erm, panacea). Oh, and did we mention five hot tubs?
5. Rancho Valencia Resort & Spa | San Diego, Calif.
The bachelor party can roll into Rancho Valencia in style in a newly released Porsche thanks to the property teaming up with Porsche of San Diego. The Mediterranean inspired resort (which underwent a $30 million property-wide renovation in 2012), is a short drive to Del Mar Thoroughbred Club, known for its horse racing, and The Farms Golf Club. But if you'd like to keep the male-centric activities on the premises,  you can enjoy tequila tasting, sip exclusive wines in the wine cave (yes, you read that right), or keep it old school with a little 1-2 punch of croquet and chardonnay. Fitness-wise, say farewell to Johnny's last rodeo with tennis, cycling, complimentary bikes, and hiking on the properties lush 45 acres of gardens, trails and olive groves.
6. Gurney's Resort and Seawater Spa | Montauk, N.Y.
With an ice-skating rink come winter, and a fire pit inviting guests to indulge in a circle of cocktails during beach season, there's really no time of year that isn't begging for a little boy's getaway to
Gurney's
, the oceanfront resort with 1,000 feet of private beach that's also home to wildly popular Scarpetta Beach (now open year round to imbiber's and diner's delight). In partnership with Gurney's, LDV Hospitality has the industry savvy to pull off custom-tailored experiences ranging from volleyball (sorry guys, recruiting the beach babes is still up to you. Though we hear there's this thing called Tinder…) to sailboat charters and beach tennis. After a hard day's night, slink into the comforting embrace of a beach-side bed cabana and treat your sun-soaked self to an adult beverage from The Beach Club's Bar & Grill. Yes, tanlines (and hangovers) may fade but Gurney's memories will have you smiling all year long.
7. The Lodge at Glendorn | Bradford, Pa.
If you're looking for a little cabin throwback without quite roughing it, you've met your soulmate in The Lodge at Glendorn. Situated on more than 1,500 acres along the Allegheny National Forest in Bradford, Pa., you can choose from a wide array of outdoors activities including fly fishing, hiking, biking, hunting, and off-road jeep tours. Glendorn's real show-stealer, though, is their newly- renovated trap and skeet shooting facility (don't worry, even novice shooters will break some clay!).
Carnivores can then learn how to transform their catch into dinner (we can't pretend the future wife won't be happy) with the executive chef and indulge in it paired with beer, wine or cocktails. Since many of the cabins can sleep between eight to twelve guests – expect the whole motley gang to emerge tight-knit pals come week's end.
8. Fairmont Mayakoba | Playa del Carmen, Mexico
If we had a dollar for every foodie bachelor party we saw on our Instagram stream this year, well, we'd still have no dollars because when was the last time you heard a guy refer to himself as a foodie? But adventurous palates, giddy up: At Fairmont Mayakoba, which just happens to be an AAA-5 Diamond Award winning tropical resort located in Mexico's Riveria Maya, you'll be whisked into a world #BachelorPartyFantasies are made of. Home to Mexican craft beer and insect tastings, the resort invites groups to Mexican craft beer tastings by Gabriel Beyer, a certified beer master.
Sure, that Corona lime tastes good, but Gabriel will take guests on a journey through the making and flavors of the different craft beers, and will teach the basic fundamentals, like how to drink beer to best savor. In addition to sampling a variety of beers, guests will have the chance to try traditional Mayan cultural touchstones like dried grasshoppers or ant eggs, prepared with onion and cilantro and served with corn or flour tortillas and 3 hot sauces. Wash it down the next day with a transformative dose of spa, golf, swim, repeat.
9. Half Moon, A RockResort | Rose Hall, Jamaica
Bermadu, nope, Jamaica, oooooo we wanna take ya. This 400-acre luxury resort carbo-loaded with two miles private beach, begging for a bach with expansive four-, five-, six- and seven-bedroom villas. Your home-away-from-homes all come with private pools and personal staff of butler, cook and housekeeper (Can we bring them home with us?). To throw together an action-packed itinerary in a snap, 
Half Moon
offers a Guy's Getaway package, for those who want to take part in the testosterone-geared activities (golf! tennis!) offered at the hotel.
The package includes accommodation for six people for three nights in a 6-bedroom Garden View Villa, with daily breakfast, lunch, dinner, and alcoholic/nonalcoholic beverages. The endless stream of activities is also turbo-charged with deep sea fishing trip, a mini-championship on the 18 hole golf course (caddies and carts included), a one hour tennis match with Tennis Pros, a 60-minute sports massage in Fern Tree Spa, and round trip transfers from Montego Bay Airport (your post-bender self who lost all your vouchers will thank you). File this under: Hell yeah, mon.
10. Heavenly Mountain Resort | Lake Tahoe, Calif.
They named it Heavenly Mountain Resort for a reason: overlooking the crystal blue waters of Lake Tahoe, you'll marvel at the uniquely high elevation and twinkling landscape below. Electric Zoo junkies will love the party on the slopes set to the beat of the DJ Cat, a customized slope groomer with a yes-it's-that-good sound system. Once slope fatigue sinks in, direct your giddy group of fellas to the Tamarack Lodge, where the Unbuckle Après Party dazzles with discounted drinks and delicious bites, along with the opportunity to dance with the Heavenly Angels. Keep the party going strong at Blu Nightclub, or take your chances at the casinos, where we hope you can lose your mind, but try not to do the same with your money.
11. One Ski Hill Place, A RockResort | Breckenridge, Colo.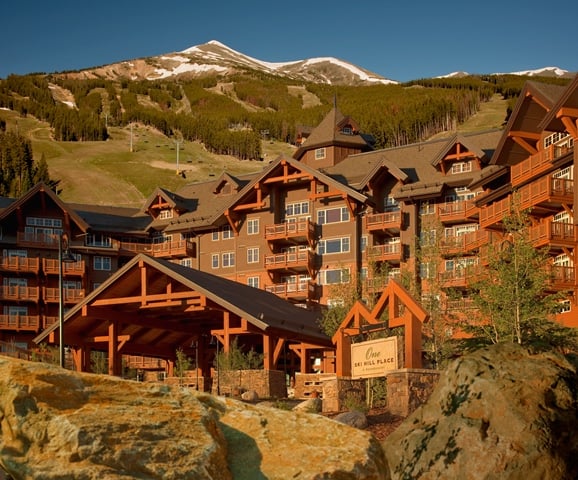 Behold: Breckenridge. Fellas, you've never met a town more charming. The ski-in/ski-out resort has you mere steps from five different chairlifts, offering effortless access (Read: hangovers are no excuse) to countless ski runs in the winter, along with an impressive array of bro-friendly amenities including a two-lane bowling alley ("The Mine Shaft"), two movie lounges, a game room, concierge, ski valet, and gondola. Pick up any ski bunnies along the way, or if just want to treat yourself to a Zendo Stone Massage, there's even the Rejuvenation Center Spa.
Slow the pace down a bit with a beer tasting at the Breckenridge Brewery and stop by the Breckenridge Distillery for a tour and various bourbon tastings. Hungry? Smack your lips in satisfaction at any one of the 30+ restaurants along Main Street from casual pubs to swankier epicurean havens.
 More from Culture Cheat Sheet:
Want more great content like this? Sign up here to receive the best of Cheat Sheet delivered daily. No spam; just tailored content straight to your inbox.