The 15 Most Expensive, Luxurious, and Ridiculous Gifts Hollywood's Elite Have Ever Given
What do you get the person who appears to have "everything," or at least enough money to buy themselves anything they could want? Celebrities need to get creative when giving each other presents. Starbucks gift cards and a new sweater won't cut it for them (unless that sweater is made out of 2-ply cashmere, that is).
These are the most elaborate, expensive, downright extra gifts that celebrities have given one another. You won't believe the priceless exchange between Ellen Degeneres and Oprah (page 15).
Drake gave J.Lo some pricey jewelry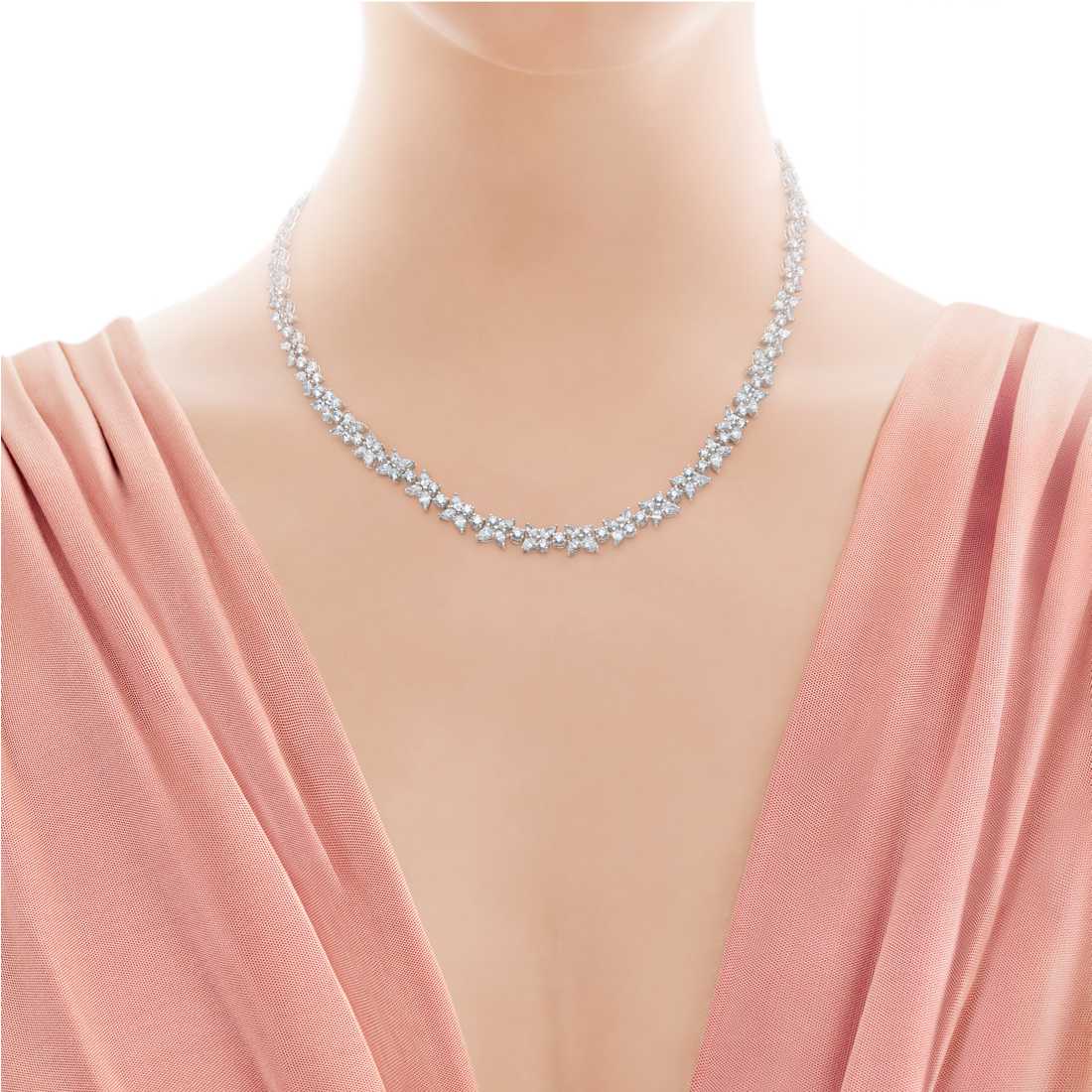 We'll start off tame. As tame as a necklace nearly the price of the average home can be, at least. Last January, Drake rang in the new year with on-again, off-again girlfriend Jennifer Lopez and a very special, expensive piece of jewelry.
The Canadian rap star bought J.Lo a Tiffany Victoria necklace valued at $100,000. The 17-inch diamond strand has more than 15 carats worth of platinum-set diamonds. Drake might have been trying to compete with the gift J.Lo's ex-boyfriend got her, which is arguably the biggest waste of money on this list (page 9).
Next: This is probably the cheapest gift on the list, but crazy nonetheless.
John Legend gave Chrissy Teigen a cheese wheel
If you don't admittedly follow Legend and Teigen's relationship and twitter antics, they're probably one of your guilty pleasures. The two are clearly friends as well as partners — and their absurd gift ideas show that.
A few Christmases back, Legend John got Teigen her "lifetime dream" of a gift. "A cheese wheel to dump pasta and risotto in for years to come!" she exclaimed on Instagram, "My tableside serving game is bout to be liiiiiit!"
Next: This rapper went full speed ahead for his daughter's birthday.
Two is better than one for Lil' Wayne's daughter
Happy birthday to my angel, my princess, my pride and joy Reginae Carter! 16 years of being a reminder of how beautiful life can truly b

— Lil Wayne WEEZY F (@LilTunechi) November 29, 2014
Most 16-year-olds dream of receiving a car for their birthday — new, used, their grandpa's old Ford — it doesn't matter, as long as it drives. However, it seems Lil' Wayne couldn't even choose between two brand new luxury vehicles. He bought his daughter, Reginae Carter, two sports cars — a Ferrari GTO and a BMW — when she turned sweet 16. They reportedly cost over $500,000.
"Happy birthday to my angel, my princess, my pride and joy Reginae Carter! 16 years of being a reminder of how life can truly b," he tweeted.
Next: This soccer star bought his wife something to spice up her life.
David Beckham bought Victoria a million-dollar sex toy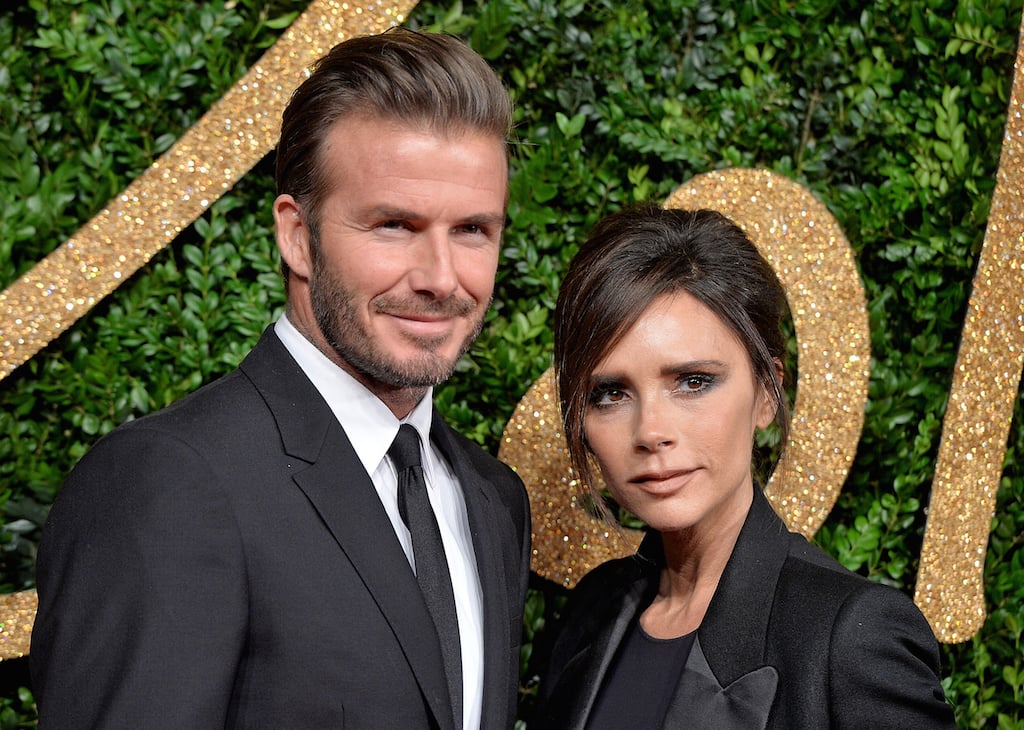 According to Complex, David gave his wife a platinum sex toy as a gift. The $1.8 million vibrator is only one of 10 in the world, SF Gate reported. It has a 10-carat diamond encrusted base linked to a 16-carat diamond necklace and was created by London strip-club owner Peter Stringfellow. While we aren't sure how functional the toy is, Stringfellow claimed Mick Jagger also intended to purchase one for his girlfriend at the time, L'Wren Scott.
Next: The gift that was literally out of this world.

Katy Perry almost took her fiancé into space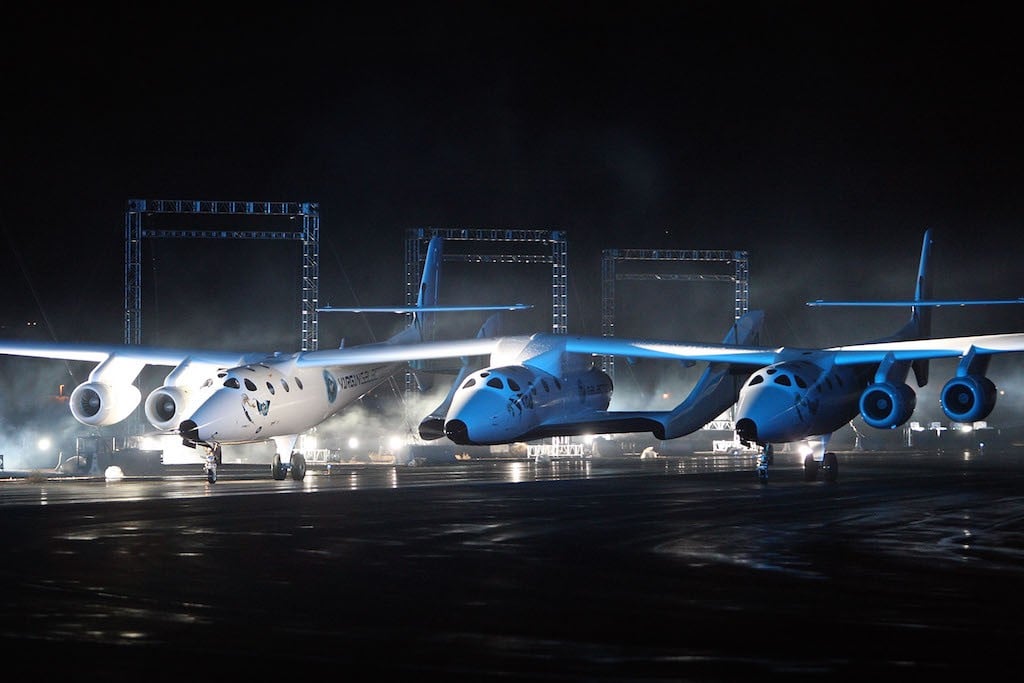 Katy Perry shelled out some serious cash to take her fiance at the time, Russell Brand, sky-high for his 35th birthday. Perry spent $200,000 for two tickets on the Virgin Galactic for a combination space mission birthday party. According to The Daily Mail, Brand would have had to undergo three days of intense training before traveling 365,000 feet into the atmosphere on the spaceship.
Sadly, their adventure never took off. Brand and Perry reportedly split before the two could use Perry's gift.
Next: Wake up, Mr. West — you're playing a thousand-dollar game.
Kim Kardashian-West rented out the Staples Center
When you think of luxurious, over-the-top, wait-who-seriously-needs-this-kind-of-thing gifts, you think of the Kardashians. So it should come as no surprise that Kim Kardashian-West bought husband Kanye West a night at the Staples Center to play a pickup game with his friends. He hit the court with NBA superstars Russell Westbrook and John Wall, friends Justin Bieber and Tyga, and 2 Chainz even coached.
John Legend sang the National Anthem, while real NBA referees made calls and a few of the Laker girls cheered West on. The baller birthday gift set Kardashian-West back $110,000, but it's OK. She has purses more expensive than that, and Kanye showers her in gifts, too (page 10).
Next: The sky was the limit for this luxurious present.
Tom Cruise purchased Katie Holmes her own private transportation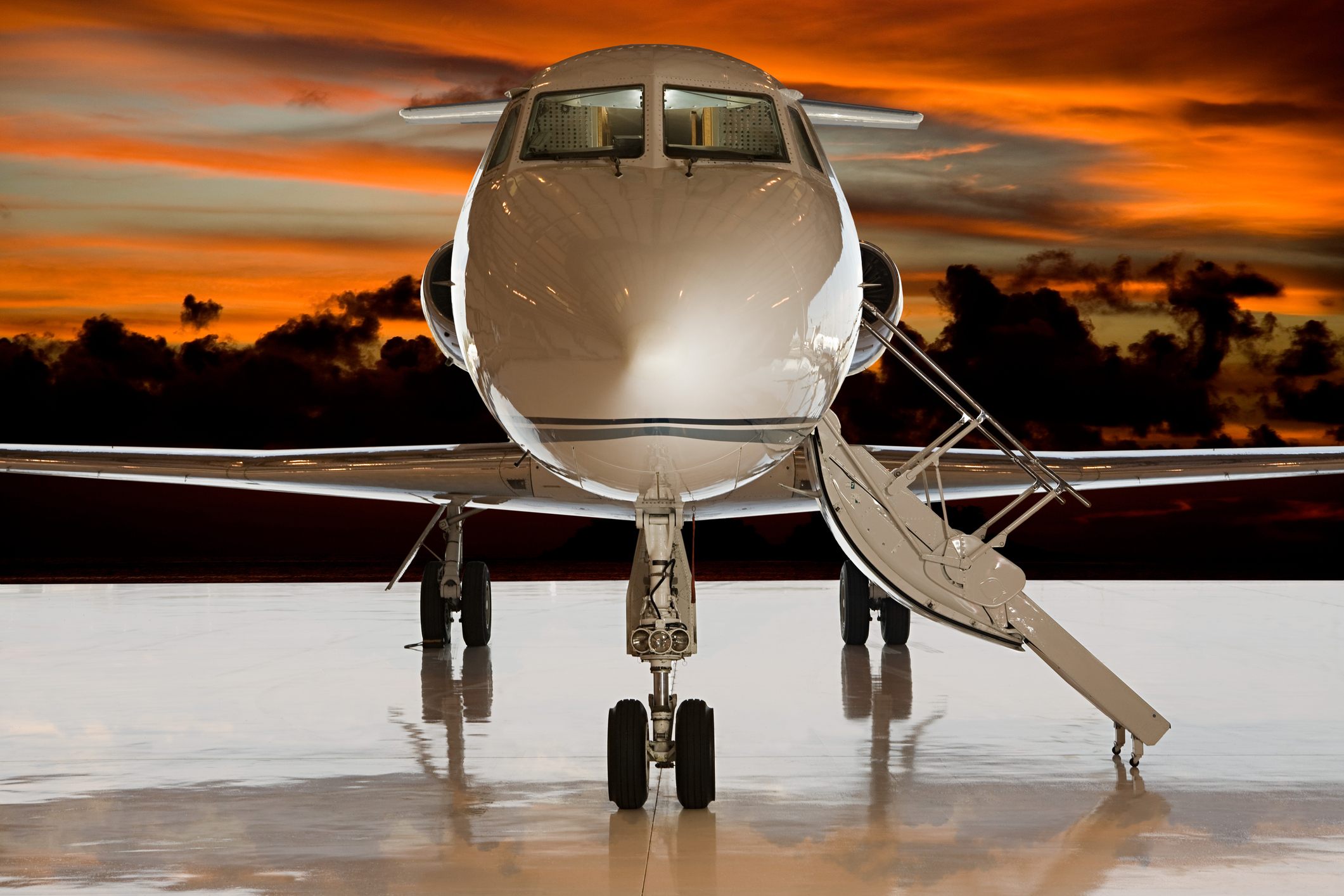 Before their expensive, strenuous divorce battle, Cruise bought Holmes an expensive, star-worthy Gulfstream jet. The tabloids reported that Cruise bought the jet for Holmes as a wedding present while she was pregnant with their child, Suri Cruise.
The jet cost $20 million, and an insider told the National Enquirer that "Tom wanted to come up with the most amazing wedding gift ever."
Next: Jay-Z may have 99 problems, but a ride isn't one.
Beyonce bought Jay-Z the fastest ride out there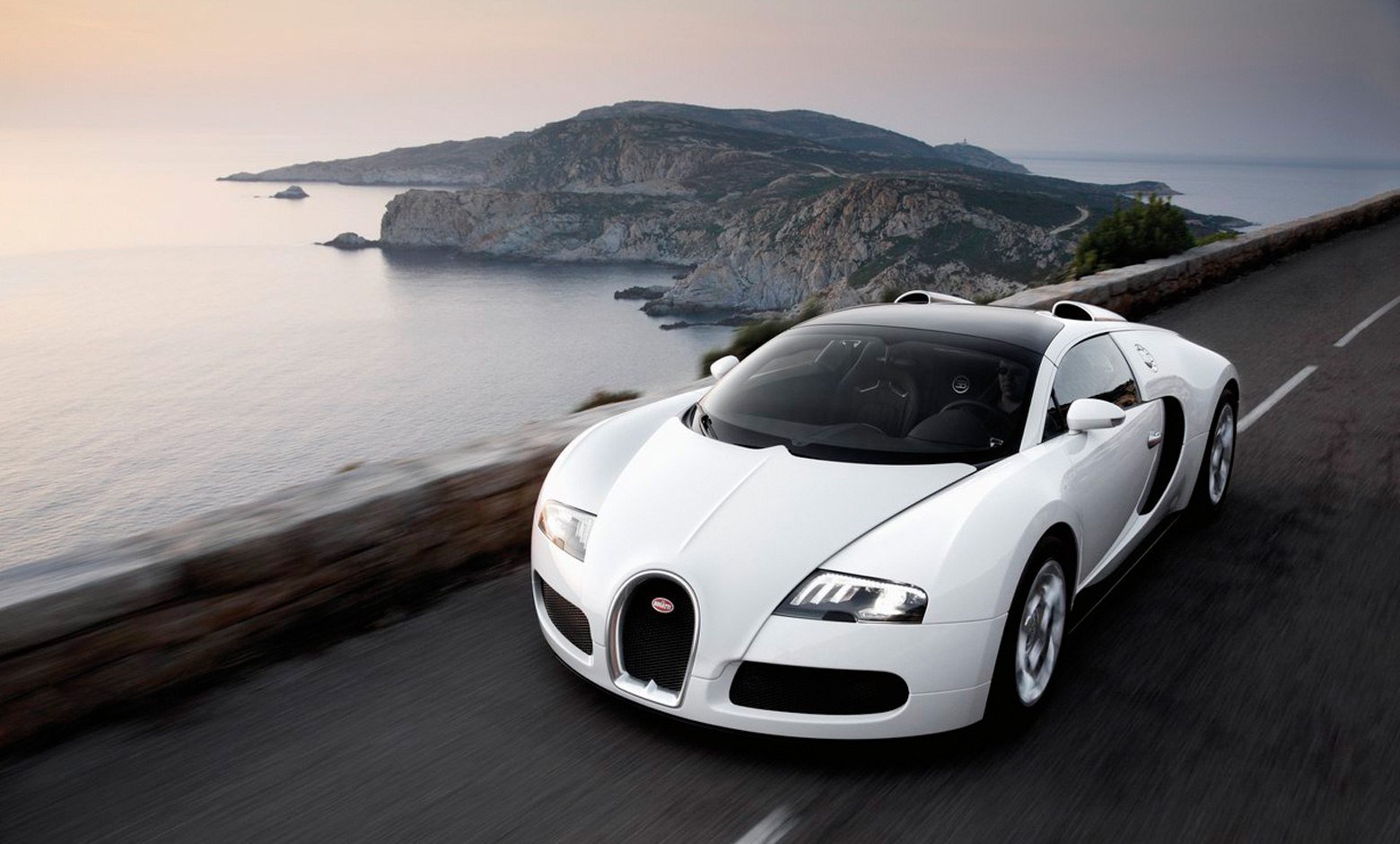 OK ladies, now let's get in formation. And gift our husbands $2 million cars.
According to The Daily Mail, Beyoncé bought husband Jay-Z a Bugatti Veyron Grand Sport for his 41st birthday. The car can hit speeds of 253 mph, go zero to sixty in 2.5 seconds (making it the fastest car in the world). Knowles reportedly had to order the Bugatti a full year in advance.
Next: Arguably the weirdest celebrity gift ever.
Ben Affleck bought J.Lo a toilet seat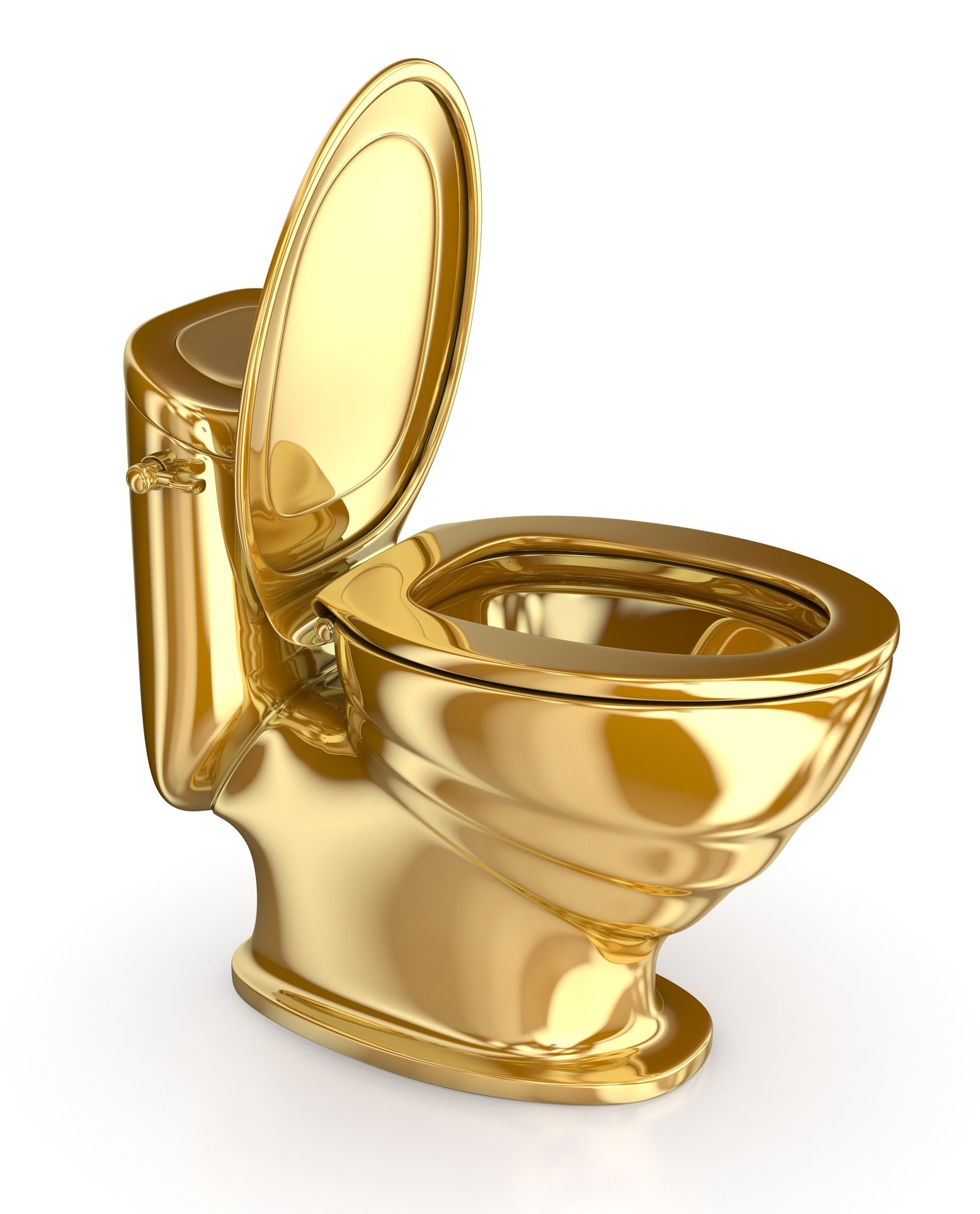 According to the National Enquirer and Pop Dirt, Ben Affleck bought his former fiancé a toilet seat worthy of her, because she "deserves only the best."
The toilet allegedly contained diamonds, rubies, and sapphires and cost $105,000, designed by Affleck himself. If this gift was real, we're curious who got custody after Bennifer's breakup.
Next: Kanye finally repaid Kim for renting out the Staples Center.
Kanye bought Kim 150 Christmas presents
Most women hope their partner will spring for one thoughtful gift during the holidays. West set the bar a bit higher by sending his assistant to Italy to shop for 150 presents for his wife. He reportedly consulted his assistant via Skype to ensure each of the selections was Kanye-approved.
The gifts included Louis Vuitton dresses, Prada jumpsuits, and rainbow fur coats, all from Europe. There's no public tally of exactly how much West spent, but the coat alone allegedly cost $39,000, so we'll leave the rest up to the imagination.
Next: The giver was odder than the gift in this situation.
A stranger bought Kendall Jenner a car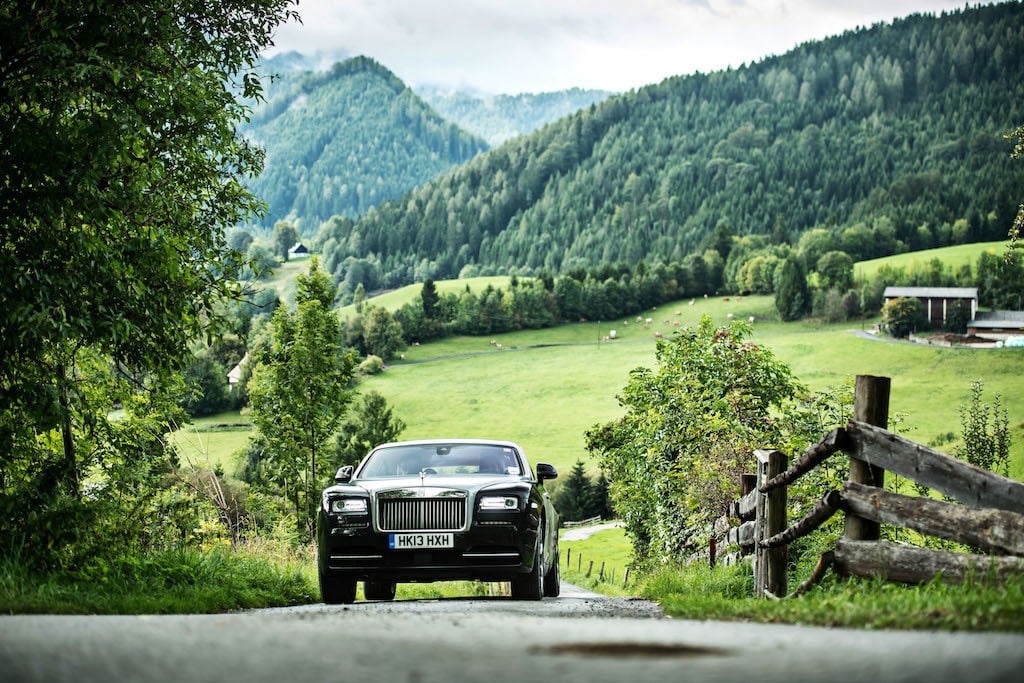 This gift makes the list because of its cost, sure. However, stranger than the gift is that the gift was given by a stranger. The identity of the man who gave Jenner the keys to a Rolls-Royce for her 21st was eventually released. However, half-sister Khloe Kardashian still took the opportunity to make a joke.
She told Jimmy Kimmel on air, "We got outside and there's a Rolls-Royce and this man standing there and I was like, 'What's the gift — the guy or the car?' I was so confused! And then this guy just hands Kendall a pair of keys to this car and I was like, 'Do we even know who this guy is?'" The man turned out to be Saygin Yalcin, CEO and founder of SellAnyCar.com, and a family friend of Kendall's mom, Kris Jenner.
Next: The conventional gift with a hefty price tag.
Keith Urban bought Nicole Kidman a townhouse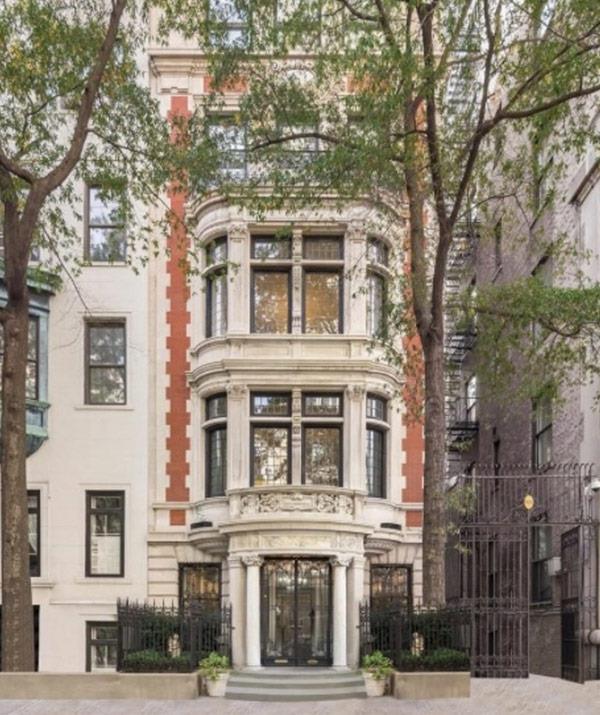 According to Variety, Keith Urban allegedly recently bought his wife, Nicole Kidman, her dream home in Manhattan — for the price of just $39 million. The property in question is still available on the open market, but the New York City celebrity real estate crowd has spread the word that Urban bought Kidman the townhouse mansion as a surprise.
Women's Day first released the unconfirmed news, stating that Urban sprung for the home so Kidman can "pursue her Broadway dream." The home has been passed through many wealthy hands, including those of Michael Jackson and American hedge fund billionaire Marc Lasry.
Next: Are you ready for it? This singer wins daughter-of-the-year status.
Taylor Swift bought her parents a house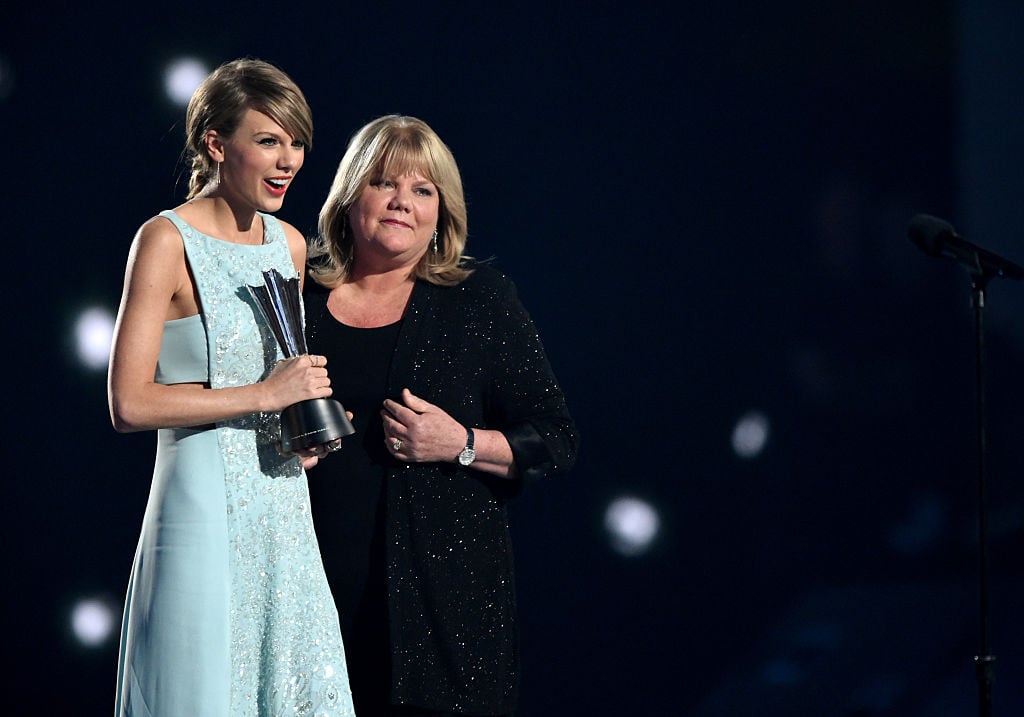 Taylor Swift is pretty vocal about how well she treats members of her inner circle. No one achieves #SquadGoals better than the original Mr. and Mrs. Swift, however. Taylor bought her parents a $2.5 million estate in Nashville, Tennessee years back, according to Business Insider.
While it sounds extremely expensive, it takes Taylor less than a week to make that kind of money. A few years ago, the singer bought herself an 11,000-square-foot Rhode Island mansion for $17.75 million that she reportedly paid for in cash. We're sure she lets Mama and Papa Swift come to visit.
Next: The hangover of a gift.
Mike Tyson bought a bathtub, among other things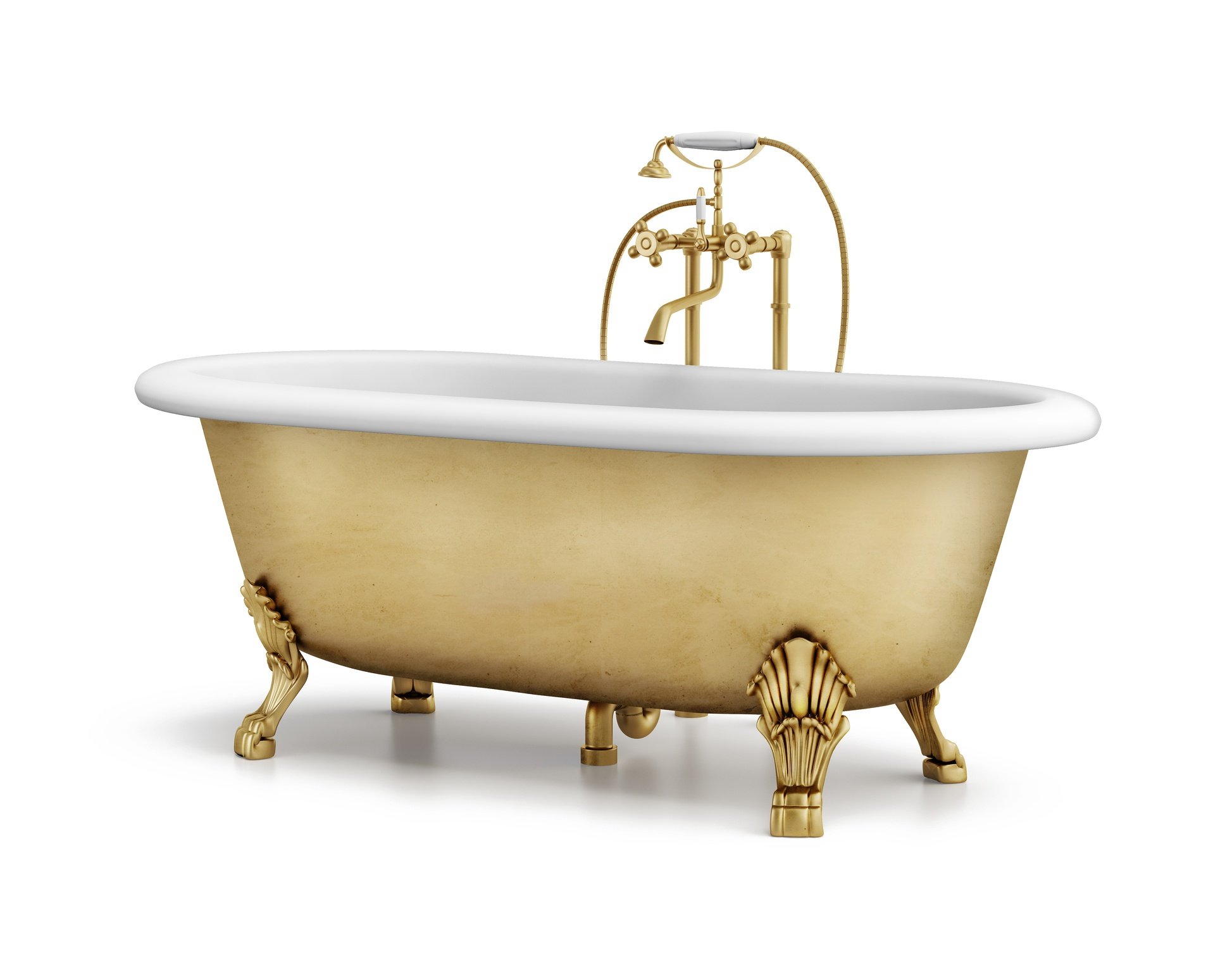 Before he went bankrupt, Tyson bought a series of elaborate gifts. For himself, that is. At the height of his boxing career, the heavyweight champion was known for spending money left and right. According to The Washington Post, the bankruptcy documents told of all Tyson's lavish expenses, including his two $70,000 white Bengal tigers.
One of the gifts Tyson bought for his first wife, actress Robin Givens, was a bathtub. Not just any bathtub, this one cost $2.2 million and was made out of 24-karat gold.
Next: The (literally) priceless gift that made the list.
Ellen gave Oprah a portrait of herself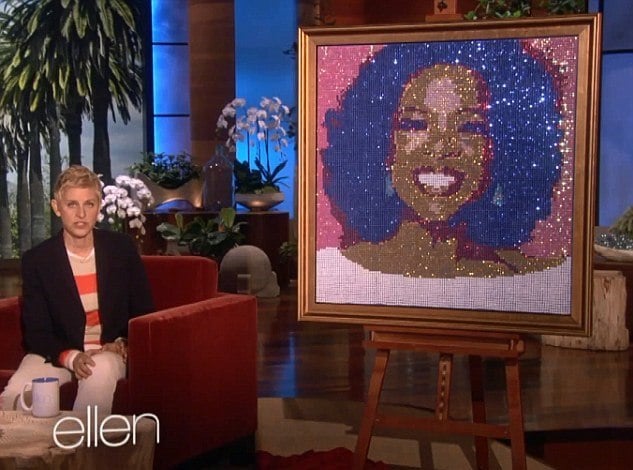 What do you give one of the most well-known women on earth, who is worth over $3 billion, for her 60th birthday? The answer, if you're Ellen Degeneres, is a giant portrait of herself made out of sequins. "It's a big one, 60, so I got her a present. She's gonna like it," DeGeneres told the audience.
"I spent a lot of time on it. Pretty. Each one hand-done. Took me months to do that thing," DeGeneres bragged. While she had no issues regarding the time and cost it took to "make" the gift, she made one thing clear: Oprah would have to come to her show and pick up the gift in person. Apparently, it would cost too much to ship.
Follow The Cheat Sheet on Facebook!