The 15 Most Popular Broadway Musicals of All Time
What makes a Broadway hit? Is it the hype, the performers, the music? Most likely it's some combination of all these things that leaves audiences breathless and hungry for more.
New York City's theater district helped shape the character of the city and has catapulted the careers of formerly unknown actors and actresses. Theater performances were hardly a new form of entertainment in 1900 when the most famous street in the world was being built. But 42nd Street transformed the way people expected to be entertained. Broadway shows are simply held to a higher standard.
Every show on Broadway is popular. But which are the most successful (and lucrative) of all time? Read on to find out.
15. Miss Saigon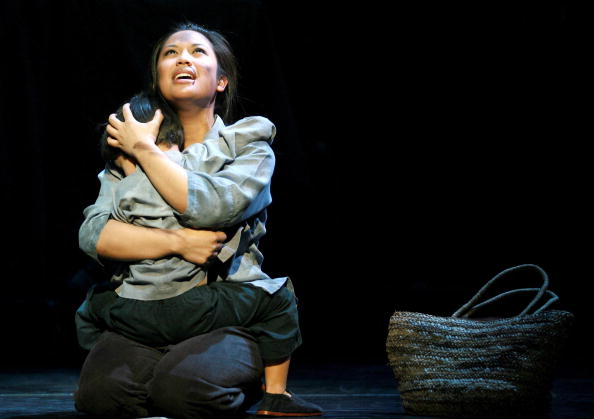 Total revenue: $285,843,972
This moving love story based on events in the final days of the Vietnam War is one of the highest grossing musicals ever. In the production, an American soldier named Chris falls in love with a bargirl named Kim in Saigon. Chris tries to bargain with the bar's owner to earn her freedom.
The show premiered in London in 1989 and moved to Broadway in 1991. It's the thirteenth longest running show in history.
Next: The Producers

14. The Producers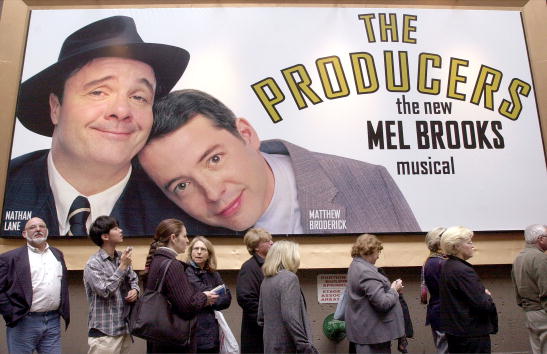 Total revenue: $288,361,724
This musical adaptation of the 1967 film went on to win a record-breaking 12 Tony Awards. Starring Matthew Broderick and Nathan Lane, it opened on Broadway in 2001 and ran for 2,502 performances. The whole show is a parody of Broadway producers that features sarcastic and satirical humor.
Next: Mary Poppins

13. Mary Poppins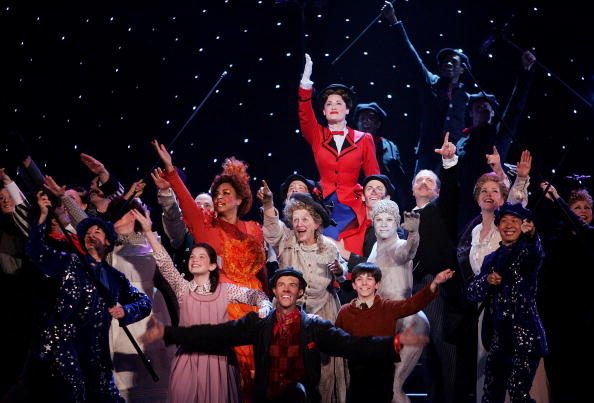 Total revenue: $294,558,648
So many musicals are based on books and Disney films. This endearing story of a nanny who fundamentally changes a family received seven Tony nominations, including Best Musical. It won for Best Scenic Design. The musical closed in 2013, but it lives on as a popular choice for high school productions.
Next: Aladdin

12. Aladdin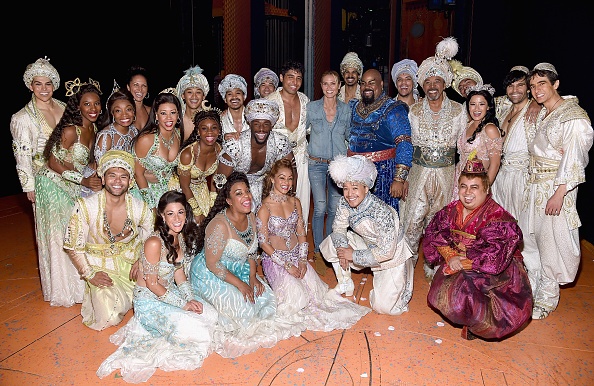 Total revenue: $318,790,746
This hit Broadway musical, brought to the stage by the same producers as The Lion King, features all the beloved songs from the Disney film. USA Today called it, "Pure GENIE-Us," and audiences seem to agree. This currently running show is the twelfth highest-grossing in the history of Broadway.
Next: Hamilton

11. Hamilton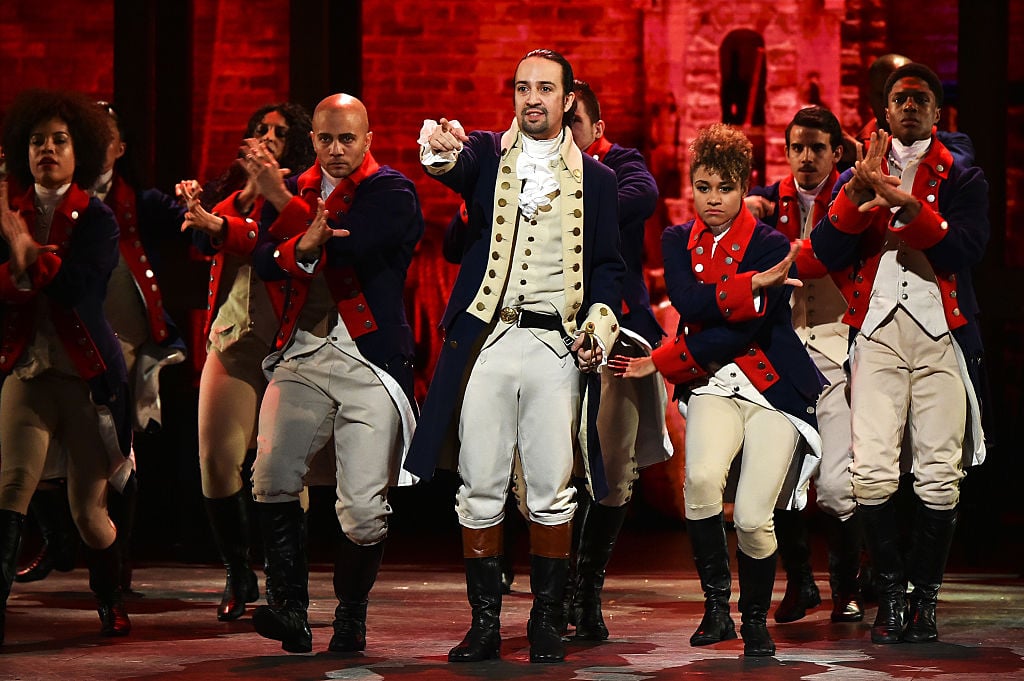 Total revenue: $340,332,025
Is there anyone who hasn't heard of Hamilton? This unique story of our Founding Fathers is an unlikely hit for Broadway as it includes a combination of rap, R&B, hip hop, soul, and show tunes along with non-white actors portraying the main characters. Tickets are sold out for eternity, proving that a little ingenuity was just what Broadway needed.
Next: Cats

10. Cats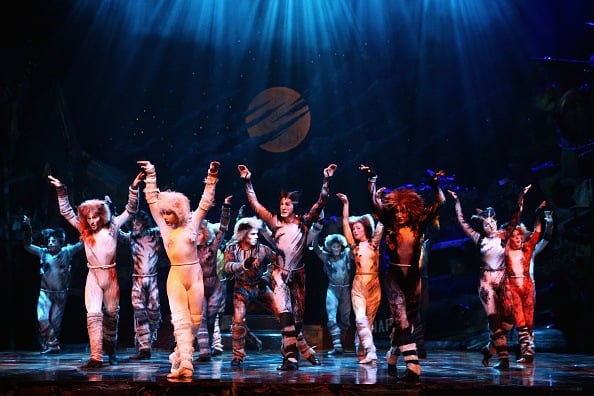 Total revenue: $342,207,841
Cats is the fourth longest-running Broadway show of all time with a total lifespan of 18 years. The story was written by Andrew Lloyd Weber and tells the story of a tribe of cats called Jellicles. The most famous song to come from the production is, "Memory."
Next: Les Misérables

9. Les Misérables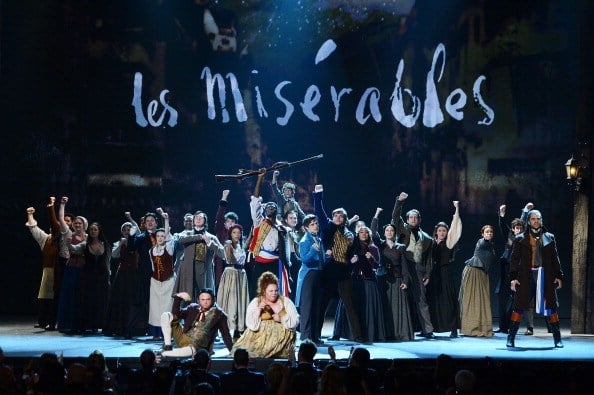 Total revenue: $406,258,901
Informally known as Les Mis or Les Miz, this French story is set in 19th century France and follows a peasant (Jean Valjean) seeking atonement after being arrested for stealing a loaf of bread for his sister's starving child. This Revolutionary saga is heartbreaking, yet popular: Les Mis is the ninth most profitable Broadway show ever.
Next: Beauty and the Beast

8. Beauty and the Beast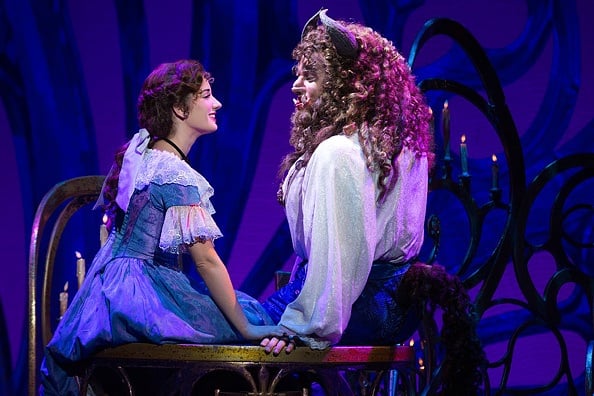 Total revenue: $429,158,458
All eight songs from the original movie along with one that was cut from the film version made it into the Broadway retelling of Beauty and the Beast. Critics called it one of the finest musicals to hit the stages, and fans kept coming back for 13 years, from 1994 – 2007.
Next: The Book of Mormon

7. The Book of Mormon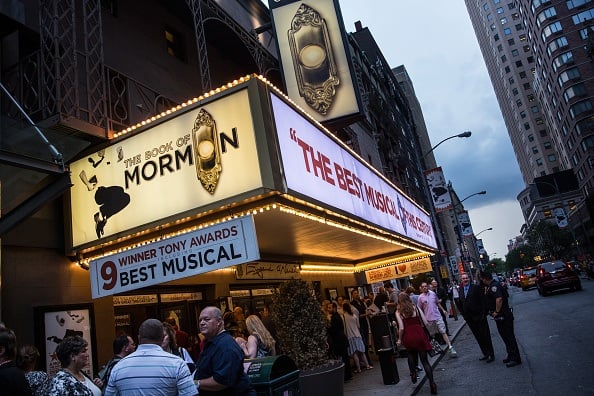 Total revenue: $546,598,332
This musical Broadway comedy tells the tale of two Mormon missionaries who are intent on bringing the message of their religion to Uganda. The script, lyrics, and music were created by Trey Parker and Matt Stone of South Park fame and features the same type of satirical humor you can expect from the duo. The show opened in 2011 and is still running.
Next: Jersey Boys

6. Jersey Boys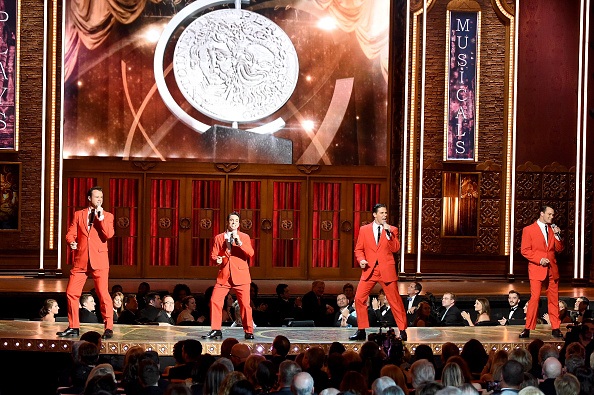 Total revenue: $588,416,084
Jersey Boys is a documentary-style performance that tells the story of the 1960s rock 'n roll group The Four Seasons. Popular songs featured in the performance include "Big Girls Don't Cry," "Sherry," "December 1963 (Oh, What A Night)," "My Eyes Adored You," "Stay," "Can't Take My Eyes Off You," "Working My Way Back to You," and "Rag Doll." The show won four Tony Awards, including Best Musical.
Next: The 1996 revival of Chicago

5. The 1996 revival of Chicago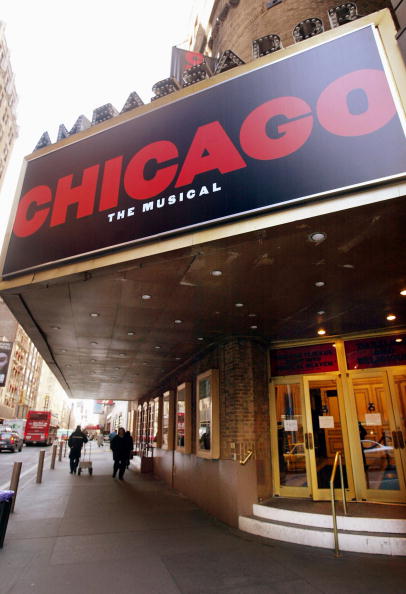 Total revenue: $611,686,727
The original Broadways musical Chicago opened in 1975 and ran for 936 performances before closing in 1977. It was revived in 1996 and went on to become the second longest-running Broadway show of all time. The story is based on a pair of women who were accused of homicide and the media spectacle that followed.
Next: Mamma Mia!

4. Mamma Mia!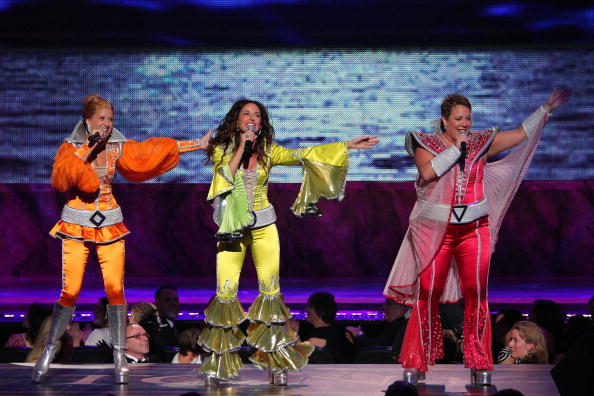 Total revenue: $624,391,693
This musical is based on the hit songs from musical group ABBA, including their 1975 hit "Mamma Mia!" The Broadway show raked in all kinds of cash during its 14-year run, making it the ninth longest running performance and fourth highest earner.
Next: The Phantom of the Opera

3. The Phantom of the Opera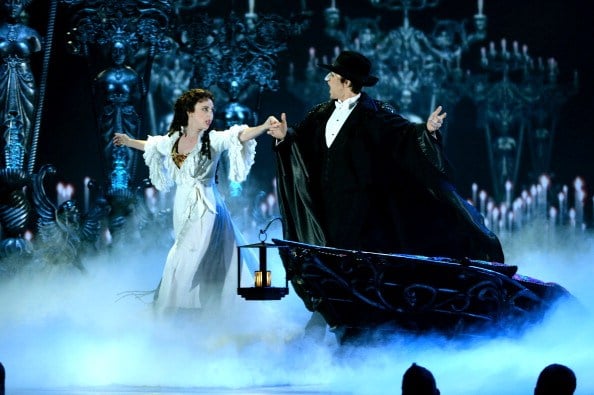 Total revenue: $1,150,057,053
This Andrew Lloyd Weber musical tells the story of a beautiful soprano who becomes obsessed with a disfigured musical genius who lives in a labyrinth underneath the Paris Opera House. It opened on Broadway in 1986 and celebrated its 10,000th performance in 2012 – a feat no other show ever achieved.
Next: Wicked

2. Wicked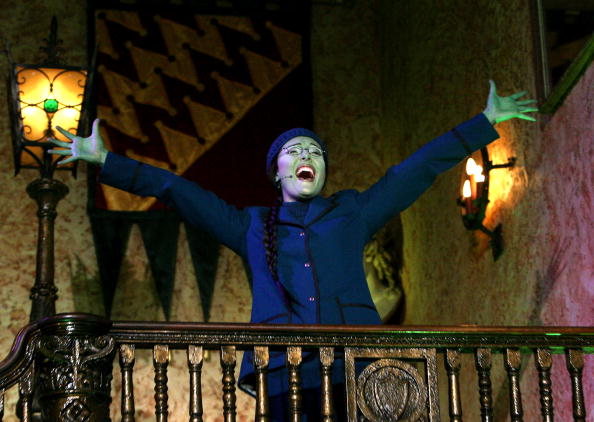 Total revenue: $1,190,774,930
This alternative telling of The Wizard of Oz focuses on The Wicked Witch of the West (Elphaba) and Galinda the good witch (who later changes her name to Glinda). It's one of the only three Broadway shows to earn more than $1 billion and remains the second most successful of all time. It's still running now.
Next: The Lion King

1. The Lion King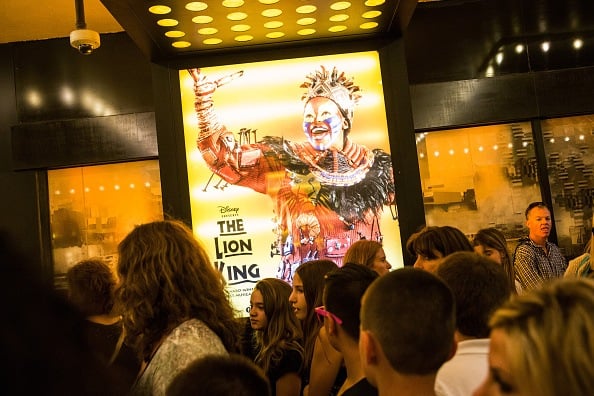 Total revenue: $1,463,250,222
The highest grossing musical of all time? That would be The Lion King, another Disney adaptation. Filled with catchy songs and appealing to audiences of all ages, the production won numerous Tony Awards including Best Picture and is one of only three shows to earn more than $1 billion.