The 15 Tiniest Towns in the U.S. — All With a Population of 5 and Under
There are plenty of beautiful small towns throughout the U.S. But, if you can believe it, there are places out there with populations lower than the size of an average family! Why do these tiny towns exist? In a lot of cases, they're ghost towns with a history of bustling industry that waned over time. In other cases, they became incorporated cities for logistical reasons. But for whatever purpose, these cities are still official, even though the population has dwindled to 5 people or less! Maybe you'll find one in your state that you can go check out. Don't expect to grab lunch or gas there, though. Except in a few cases where you might find the only inhabitants wear the hats of both mayor AND bartender!
1. Hobart Bay, Alaska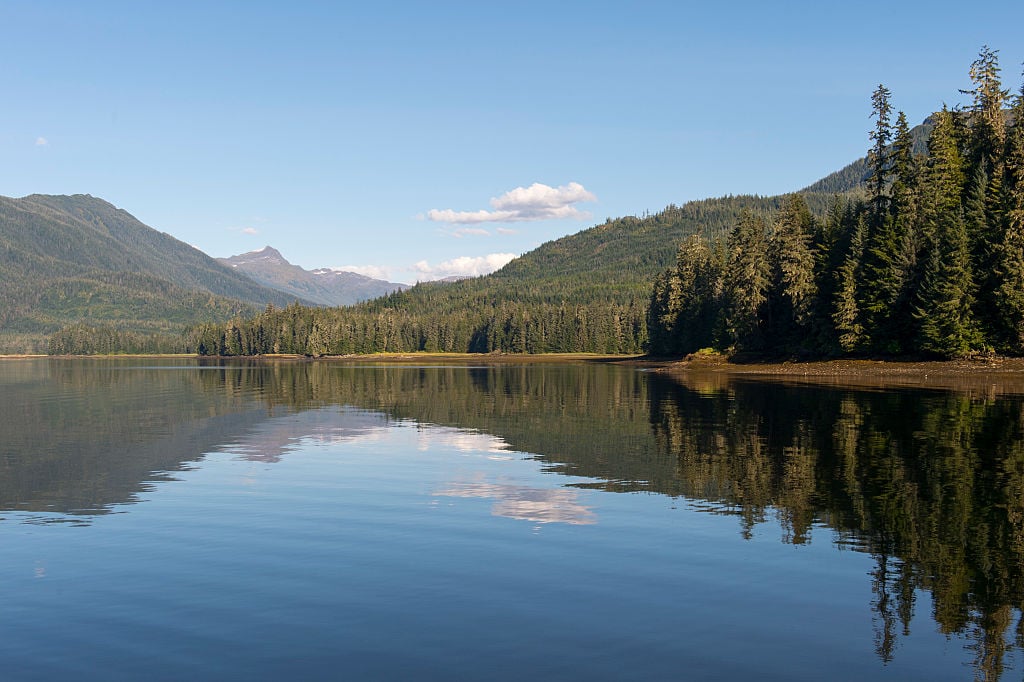 David Jorgensen has been the sole inhabitant of this old logging town for over a decade. Hobart Bay started small, mostly populated by people working in the logging industry. But since one can only reach Hobart Bay by float plane or boat, once the logging industry there dried up, so did the population. Jorgensen continues to hold down the fort, even though this bay has the potential to be a hotspot for the Alaskan cruise industry.
Next: This town with just one inhabitant is the result of another tapped out industry.
2. Bonanza, Colorado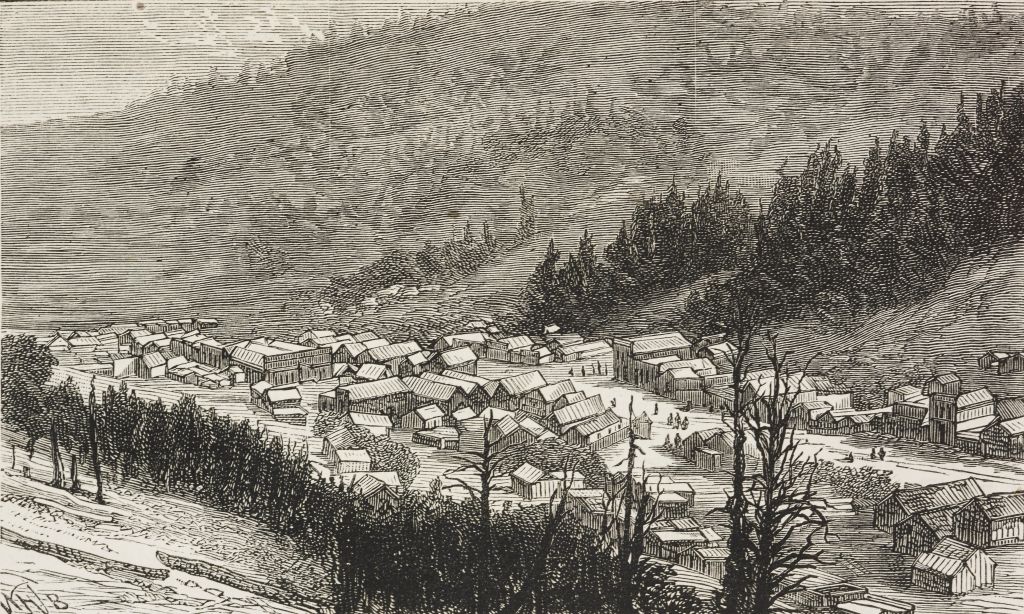 Bonanza was a thriving town during the silver mining boom in Colorado. The word bonanza is an Americanized version of a Spanish word that literally means "smooth sea" — a symbol of good luck. At its height, the city boasted 36 saloons and seven dance halls (statistics that were tracked instead of a census). You can get to Bonanza off Highway 285, south of Salida, and you'll be able to see the remains of an authentic wild west town.
Next: Damage to the environment caused this town's population to wan.
3. Brewster, Florida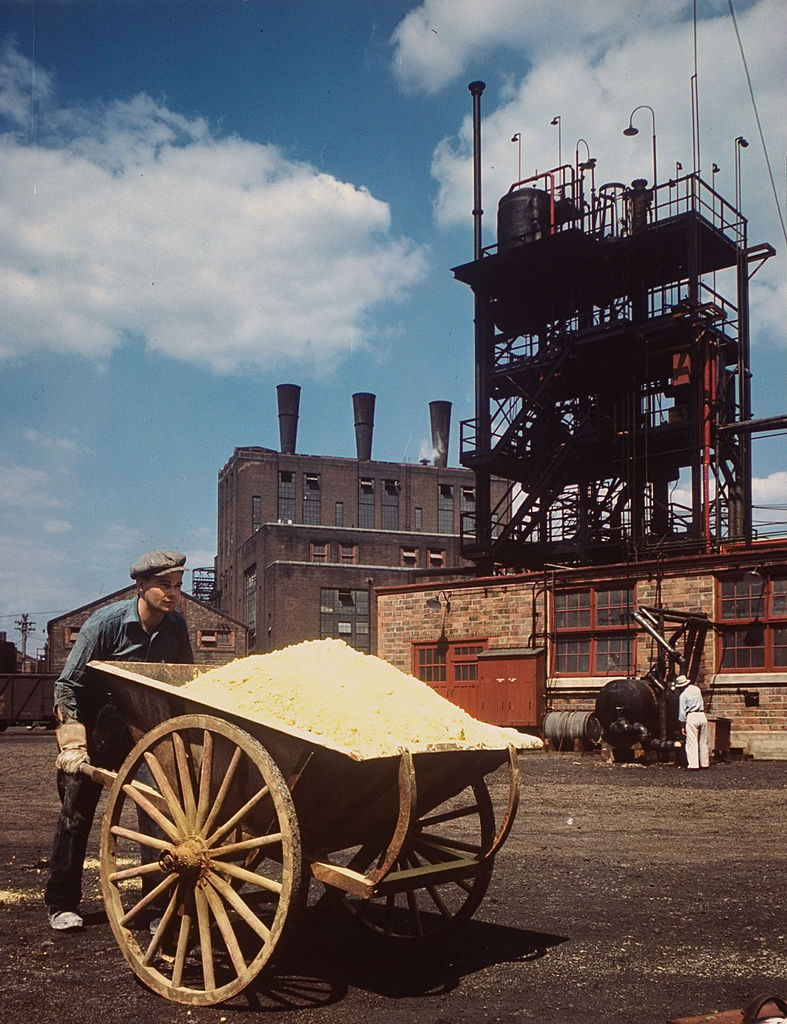 Brewster is another mining town that residents abandoned, albeit for slightly more scandalous reasons. Brewster used to have all the amenities to support the city of miners and their families. But when the mining company, American Cyanamid, was shut down due to its mistreatment of the environment, they were forced to sell the town to the state. Only a few people remain here to tell of the town's past.
Next: This small town was abandoned entirely within the last year.
4. Buford, Wyoming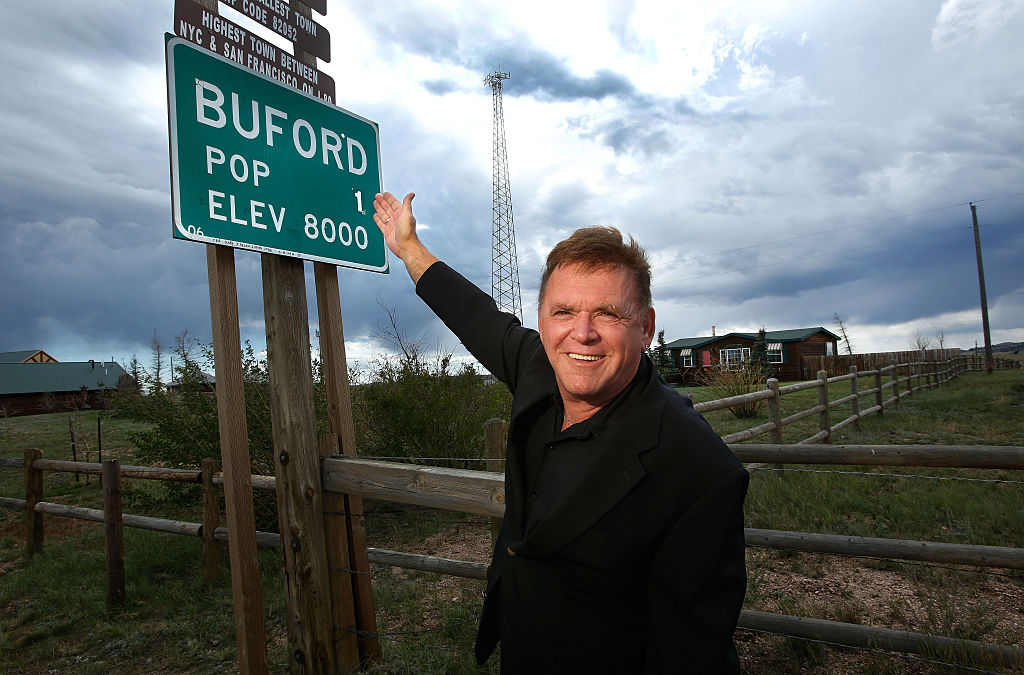 Buford was iconic in Wyoming for its road sign stating, "Population: 1, Elevation: 8,000 ft." But now this high mountain town is completely abandoned, according to a local radio station. The story? A man named Don Sammons bought the village in 1992, and the population was small even then. His wife died and his son moved away, and then he was the only one left. A Vietnamese businessman bought the town from Sammons, envisioning a gas station, deli, and convenience store. He named it PhinDeli Coffee. But, with no one to run it, it's since been boarded up and abandoned.
Next: How do you know when it's time to dissolve a city?
5. Freeport, Kansas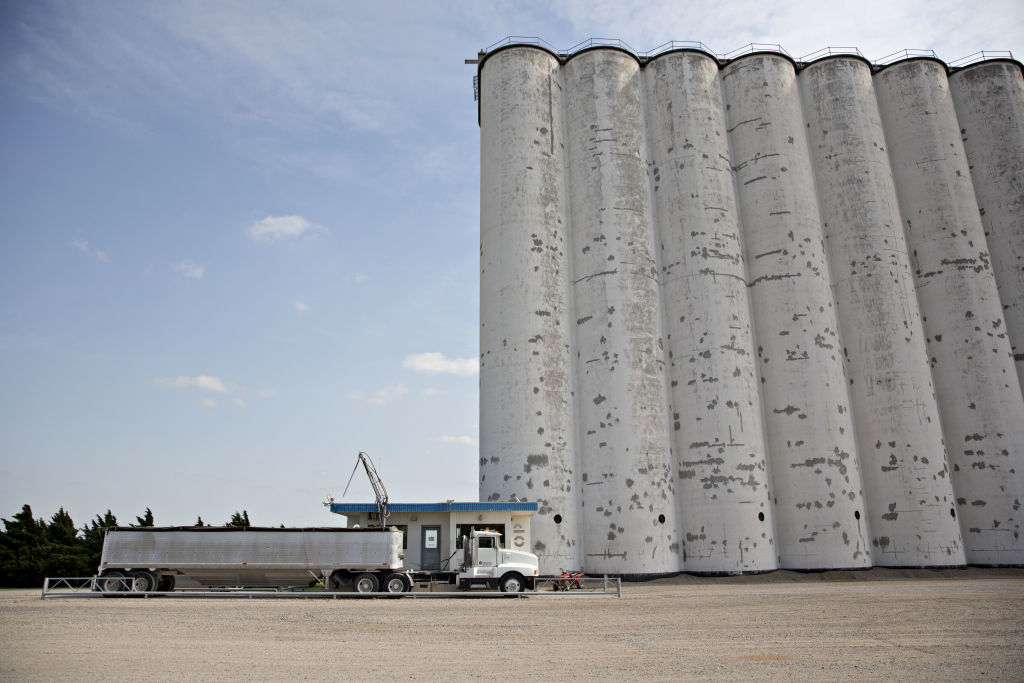 In 2017, the few remaining residents of Freeport, Kansas decided to dissolve the city officially. Despite the newly paved road (the first one ever), there didn't seem to be any indication the livelihood of the town would turn around. About five people still live there, though. It's just been home for too long to leave.
Next: This town is so small the mayor also tends bar!
6. Funkley, Minnesota
Funkley, Minnesota may have a small population, but because of its location, it still gets a lot of visitors. Mayor Emil Erickson serves up drinks to bikers in the summer and hunters in the fall. And if it's your first time there, he even gives you Funkley Bucks — a voucher with his own face on it, good for one free drink. Erikson and the city council members want to keep the town going and they seem to be optimistic about their future.
Next: This is another small town that has a big draw to outsiders.
7. Magnet Cove, Arkansas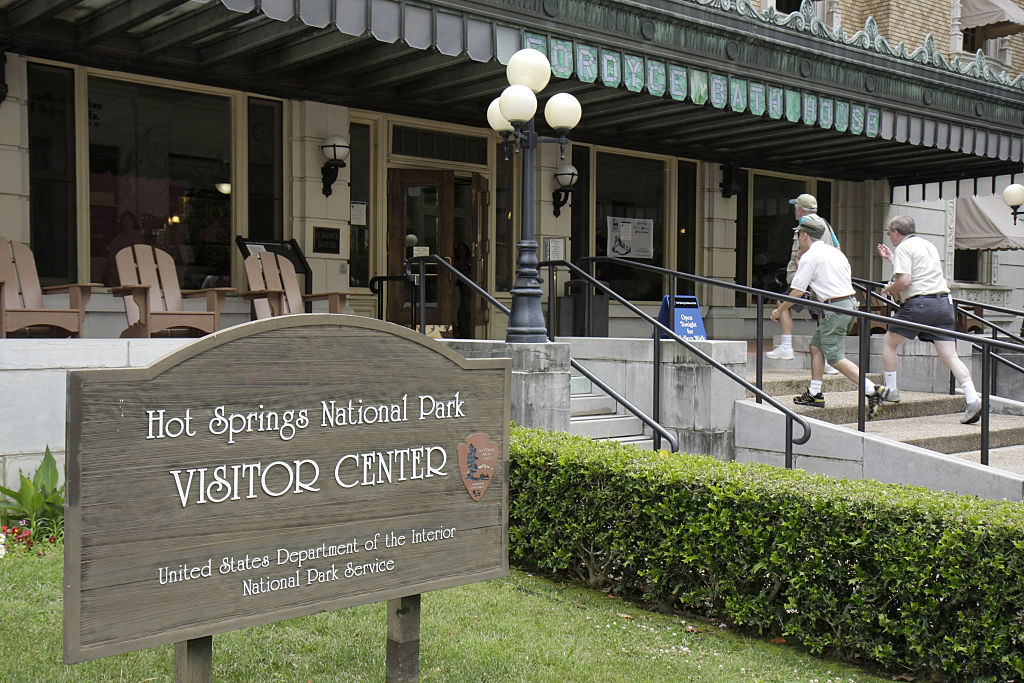 Unless you're into rocks and minerals, you've probably never heard of Magnet Cove. But if you are an amateur or professional mineralogist, you might know Magnet Cove very well. The area is famous for its deposits of magnetic rocks and many other rare minerals. So if you're in Arkansas, a trip to Magnet Cove could be a great learning experience!
Next: This next ghost town gets its name from the immigrants who once populated it.
8. Ruso, North Dakota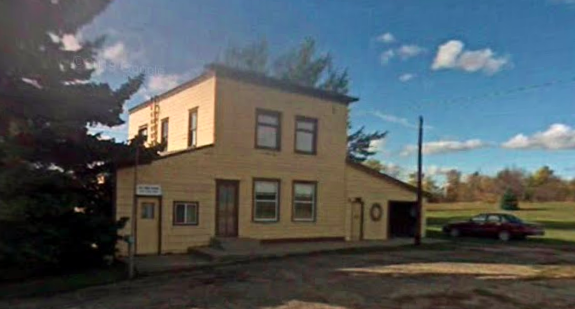 The name Ruso is probably a combination of the words "Russia" and "South," since many of the original inhabitants immigrated from there. If you visit the village now, you can see the remains of what once was a thriving small town. There's an abandoned church, a school now used as a residence, a closed post office, and other buildings that once held life. The town is in rough shape now, with only a few residents who aren't interested in maintaining the original buildings.
Next: If you're a golfer, you might want to move to this next small town.
9. Tavistock, New Jersey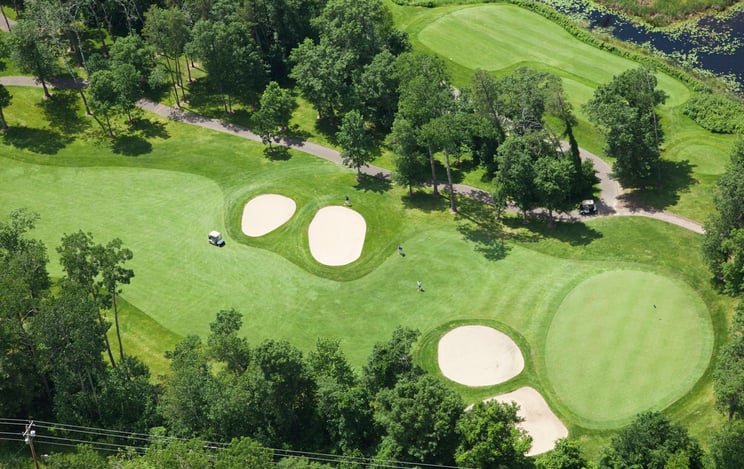 Most of the small towns on this list exist because they once flourished, but the industry and population dwindled over time. Not this tiny town! Tavistock is exactly how the residents want it. Founded when some rich folks in the early 20th century couldn't play golf on a Sunday, they went off and built their own golf course and mansions to go with it. There are still just three mansions that comprise Tavistock, and, of course, the prestigious private Tavistock Country Club.
Next: The next small town is a travel destination in West Virginia.
10. Thurmond, West Virginia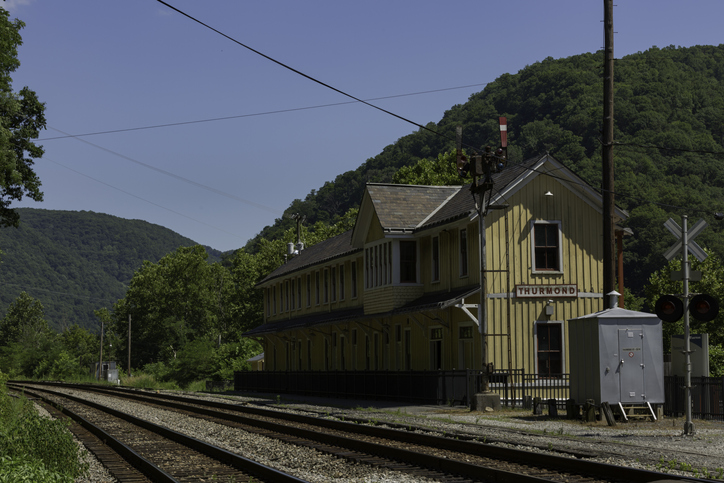 While there are only five residents of Thurmond, it is a well-known destination for people wanting to visit the New River Gorge. There are plenty of beautiful hikes that originate there, and an original train depot that is worth the visit. The Amtrak still runs through Thurmond, so if you're ever traveling by train through West Virginia, you'll have a chance to see this quaint and beautiful spot.
Next: If you like to sip a beer around a campfire, you'll appreciate why this next town was incorporated.
11. Warm River, Idaho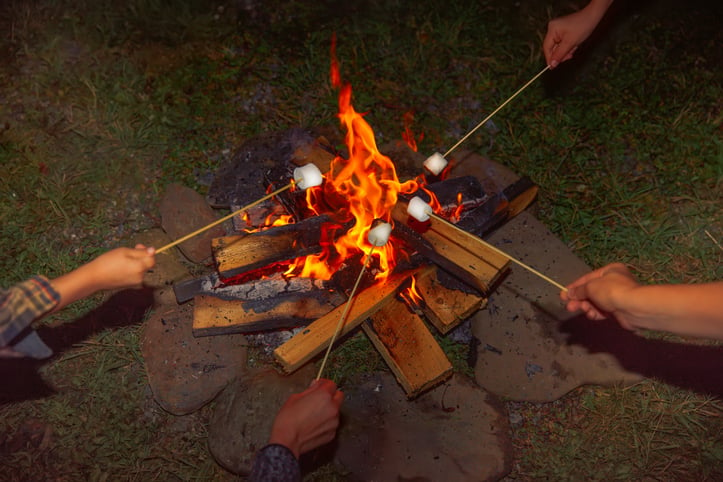 Warm River isn't much of a town. It only has five buildings — two of which are dwellings and three other buildings. But it is a favorite campground in Idaho. It became an incorporated town so the store could obtain a liquor license. What's camping without a few beers, right?
Next: This town wasn't incorporated until the 1980s, but even then the population was only ten people.
12. Cave, Missouri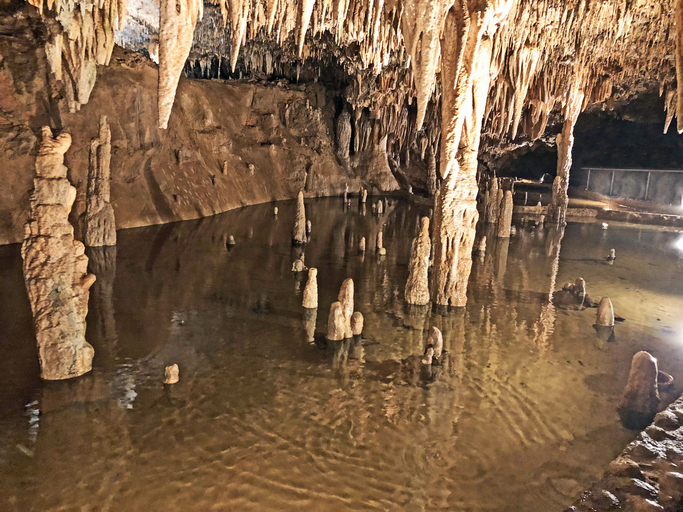 Cave may be a tiny town with only a few dwellings, but it is aptly named. Missouri is sometimes known as the Cave State because it has so many caves. The abundance of caves is due to the limestone and dolomite bedrock that is soluble enough to create a vast cave system throughout the state. Who knows why they decided to incorporate Cave with such a small starting population. Perhaps if you're nearby, you can ask one of the five residents and find out!
Next: This next town has a French name — how fancy!
13. Verdon, South Dakota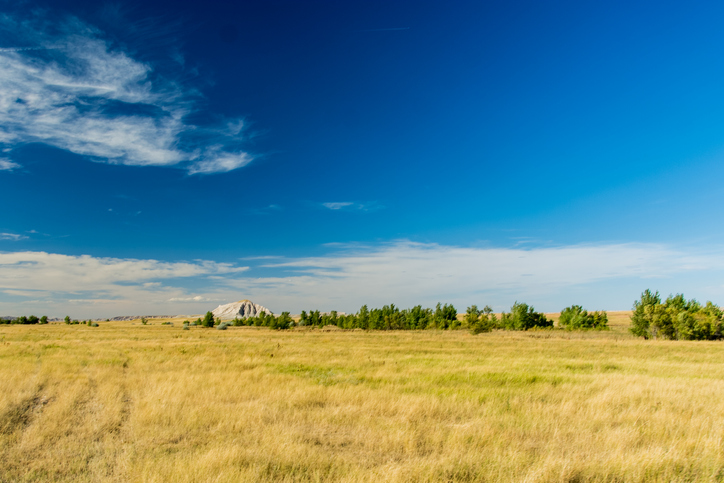 Settlers in the late 1880s founded Verdon and named it after the city of Verdun in France. The population dwindled over the following century, however, with the post office finally closing in 1982. Now only five people remain in Verdon. Although something unique about this small town is the average age of the residents is 22. In most of the other small towns on this list, the population is made up of older individuals or couples who don't want to move away from where they've been for years.
Next: This next town has had a population boom.
14. Hoot Owl, Oklahoma
Hoot Owl has really increased their numbers in the last decade …from 0 residents to 4! What might bring people to Hoot Owl? Perhaps they were looking for lakefront property. The town of Hoot Owl is on the eastern shore of Lake Hudson. This reservoir was created by the damming of the Great River. And since Lake Hudson is attached to Snowdale State Park, the location is a popular place for boating, fishing, camping, and hiking.
Next: The exact population of this next town is a point of contention.
15. Lost Springs, Wyoming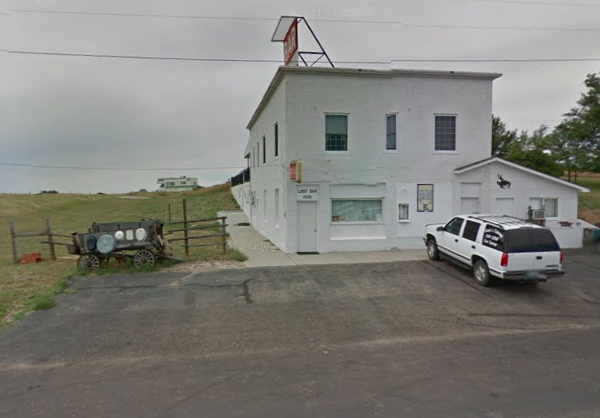 It's true that the 2010 census only places one person in Lost Springs. But according to Mayor Leda Price, there has always been more than one person in the town. She claims they even got one new resident just before the 2010 census, taking the population from three people to four. This tiny town got its name from the miners who settled it. They weren't able to find the springs that were present on the map they were following. They must have found another source of water, though, since a small town remained there for many years after.