The 3 Busiest Cruise Ports in the World Are All in the United States
Did you know the three busiest cruise ports in the world are all located in the U.S.? These three cities, all in the same state, offer hundreds of excursion-worthy attractions that have tourists flocking to them. They each feature a healthy mix of history and culture — and of course, great beaches and plenty of shopping.
Here we'll feature the busiest cruise ports in descending order, based on traffic numbers from Cruise Industry News. Learn why the busiest port is called the cruise capital of the world (No. 21). See the second busiest port, called the surfing capital of the Atlantic and located near Disney World (No. 20). Find out which port in Texas made the list, possibly for its massive waterpark (No. 10). The first port featured is an American city that has bravely stood the test of time:
Port of New Orleans, Louisiana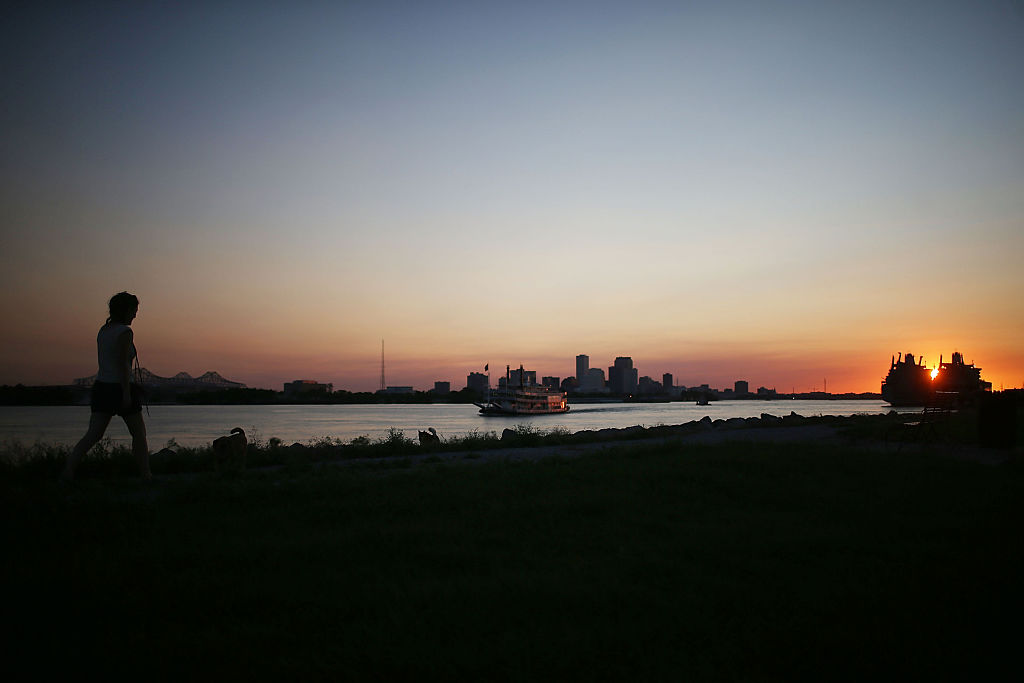 The first stop on our list of busiest cruise ports is the Big Easy. In its successful rebuild post-Katrina, the city has seen an influx of artists and entrepreneurs. When ships dock, tourists flock to spots all over New Orleans to take in its signature jazz, cuisine, and architecture.
Cruise ships dock just behind the city's convention center, in the heart of downtown, near hotels and other attractions. Music-buyers can head over to the indie shop Louisiana Music Factory. Those seeking a local, sweet delicacy can order up some pecan pralines at the Praline Connection.
Next: A centuries-old port city with quite a history
Port of Naples, Italy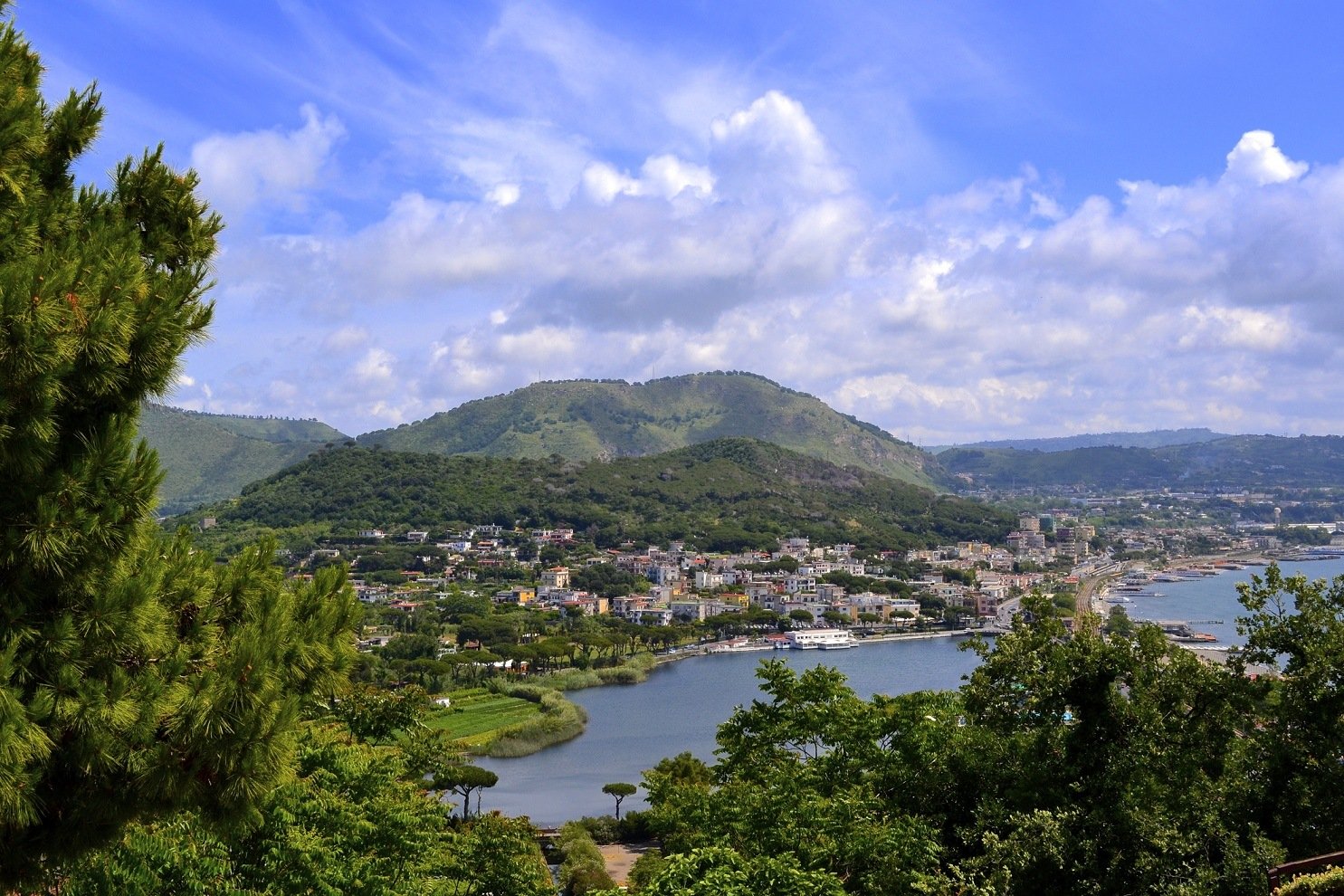 There might not be a more distinctive port than that of southern Italy's Naples. A castle, a palace, and a fortress overlook the docked ships, with the legendary Mount Vesuvius in the background. All of this is surrounded by sprawling suburbs, home to 600,000 people. The Naples port serves as a gateway to other destinations, but there's also plenty to see right here.
Statues of former kings and city leaders (including a Bonaparte) line the façade on Palazzo Reale. Royal palaces, churches, and former convents are waiting to be explored.
Next: The world's most intriguing port?
Port of Sydney, Australia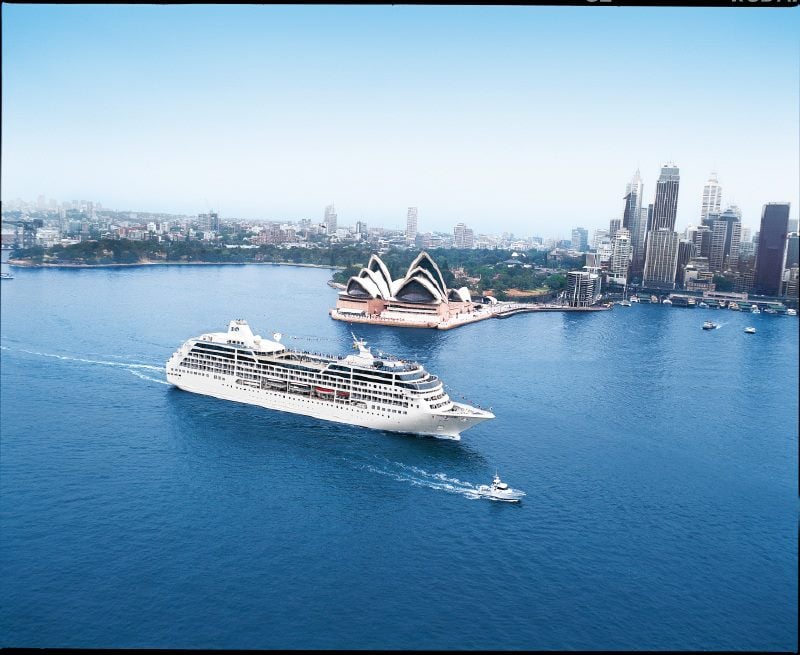 Australia's largest city is one of the world's most intriguing ports, the exotic metropolis featuring the iconic Sydney Opera House and the largest steel arch bridge in the world. Travelers often tack a couple of extra days onto their trip to see the city. Upon docking, passengers make their way to destinations via water taxis, ferries, trains, cabs, and buses.
Next: People of all backgrounds enjoy one port delicacy.
Port of Marseille, France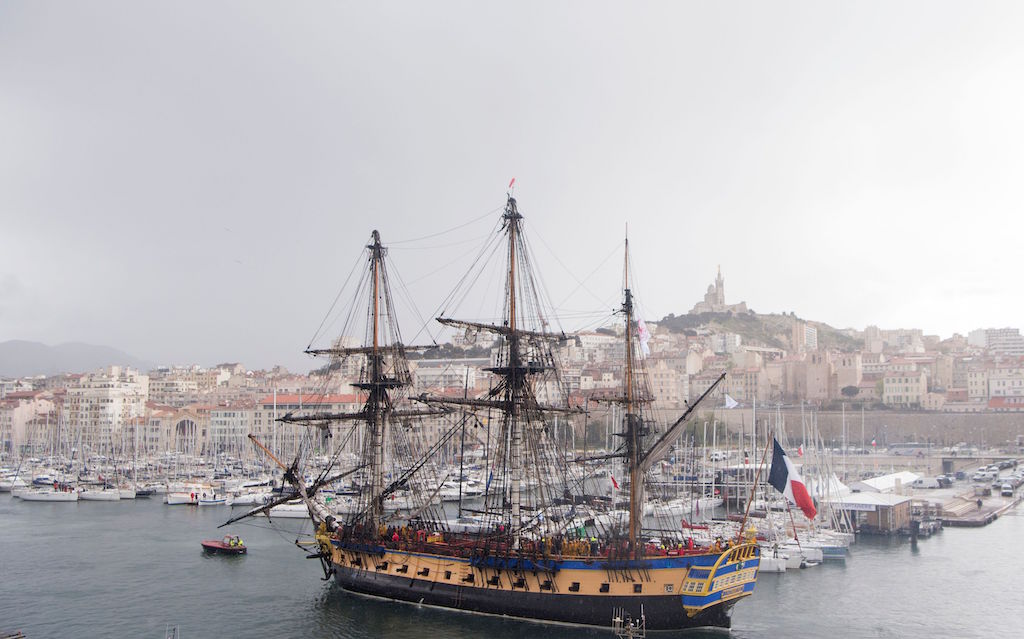 France's largest port is also the gateway to Provence. Many cruisers disembark and head straight for Le Vieux Port, a busy harbor offering restaurants, coffee shops, and boutiques. Patrons of all types gather here, from fishermen who live locally to millionaires who have pulled up on their yachts. Everyone will likely order up a bowl of bouillabaisse, Marseille's signature fish stew.
Next: Possibly the most romantic port
Port of Venice, Italy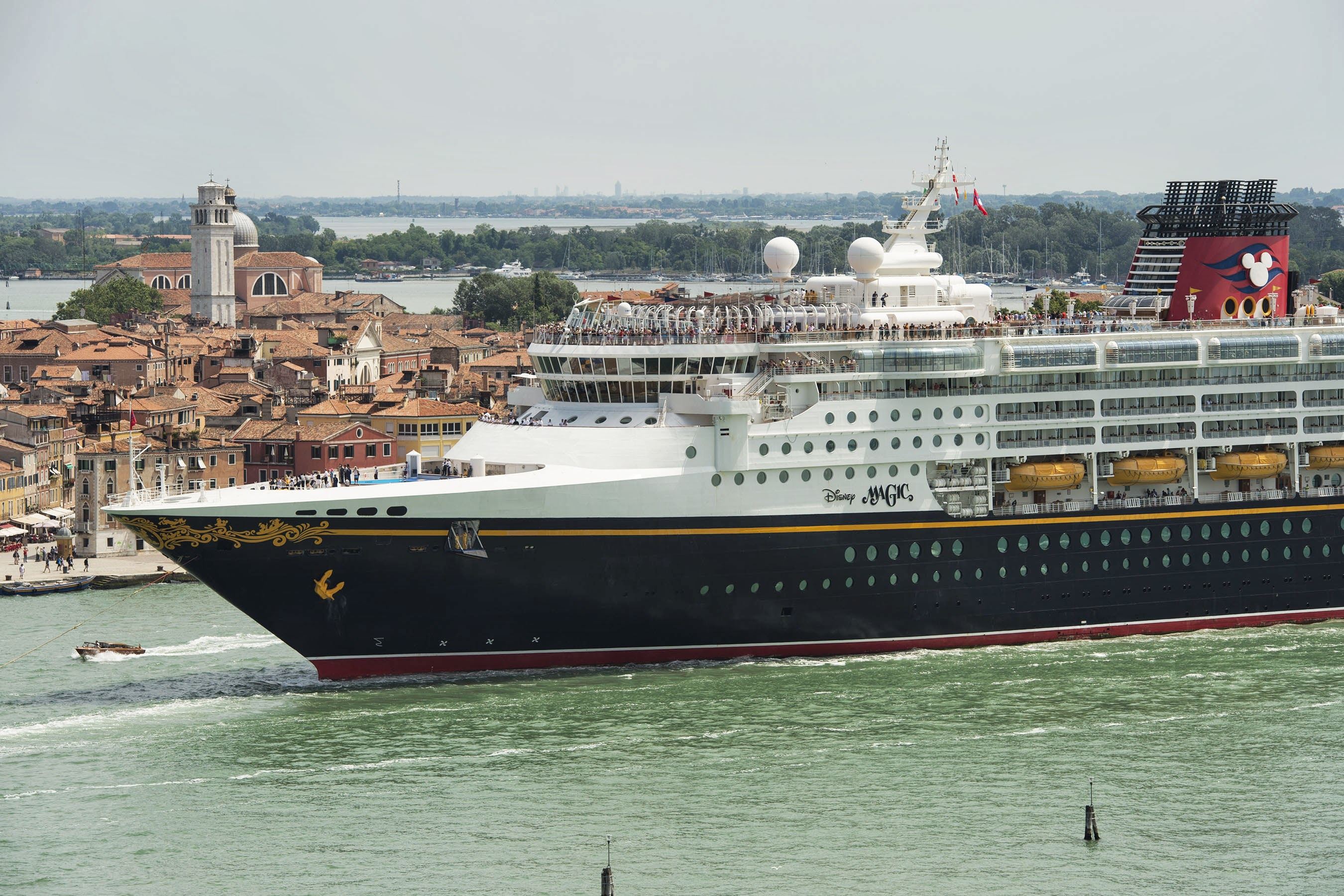 This major hub for cruise ships offers several terminals and caters to ships of all sizes. Visitors arriving by boat are treated to views of the shimmering Grand Canal, gondolas navigating narrow waterways, and elegant palazzos along the coastline.
Once docked, visitors can check out historic palaces and churches, art museums, and springtime Carnevale celebrations.
Next: This port features stunning beaches and mountains.
Jamaica ports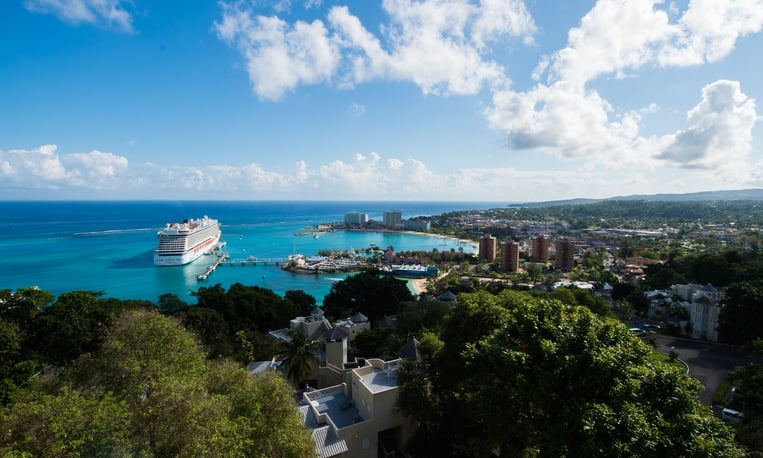 Known for stunning beaches and mountain backdrops, Jamaica and its three ports are popular stops on Caribbean cruises. The busiest is Ocho Rios Port — located near duty-free shopping, the beach, and Dunn's River Falls, the island's most famous attraction.
Other popular excursions include river rafting, canopy tours, swimming with dolphins, and horseback rides along the beach.
Next: A tropical island occupied by two countries
Port St. Maarten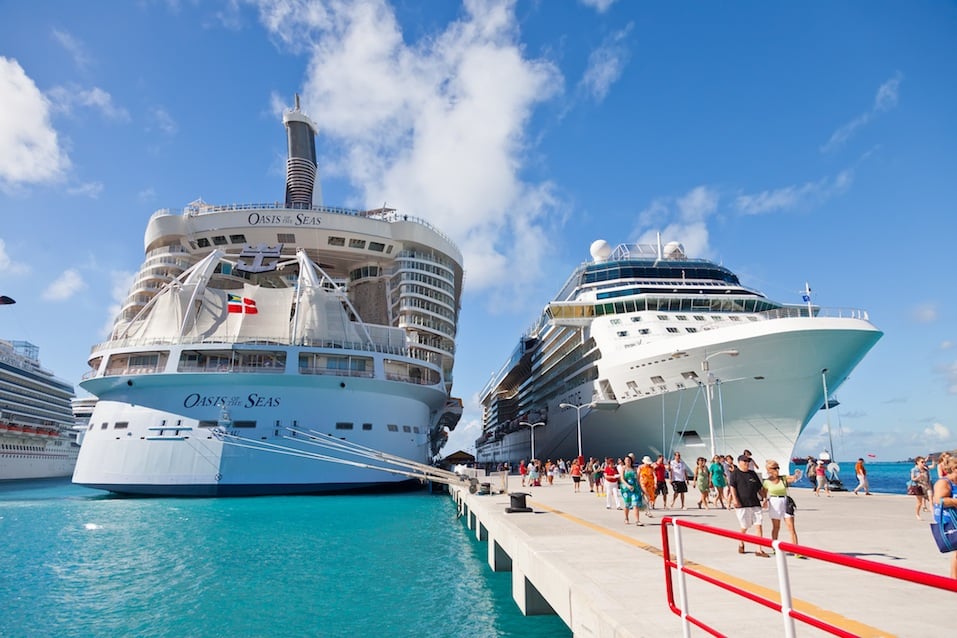 Another crazy-busy port is that of St. Maarten, with up to six large ships docked at the same time. (That's around 15,000 people per day.) Crowds leave the ships for shopping and beach destinations on this Caribbean island inhabited by two nations. The Dutch side is host to much of the island's nightlife, whereas the French side has the island's airport.
Next: A centuries-old European port
Port of Southampton, England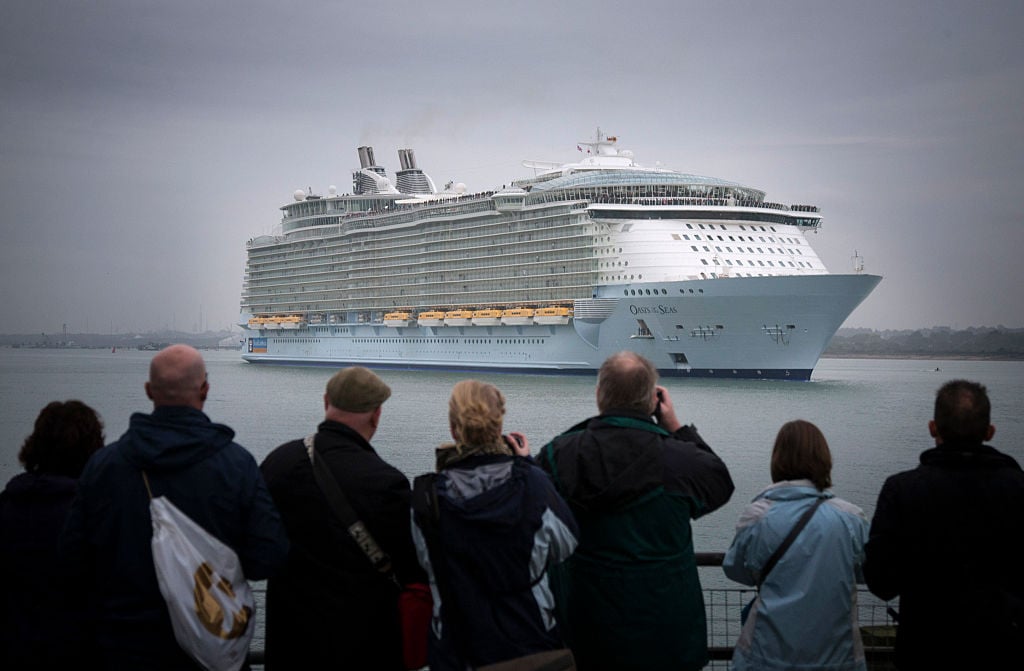 Located on the south coast of England, Southampton is considered the leading cruise port of the U.K. and all of Europe. For most passengers, it's the first or last stop on a European cruise or Atlantic crossing. While it offers some shopping and views of where the Mayflower left to cross the Atlantic in 1620, most cruisers hop on an hour-long train to London after docking.
Next: A port city really called "Hell"?
Port of Grand Cayman, Cayman Islands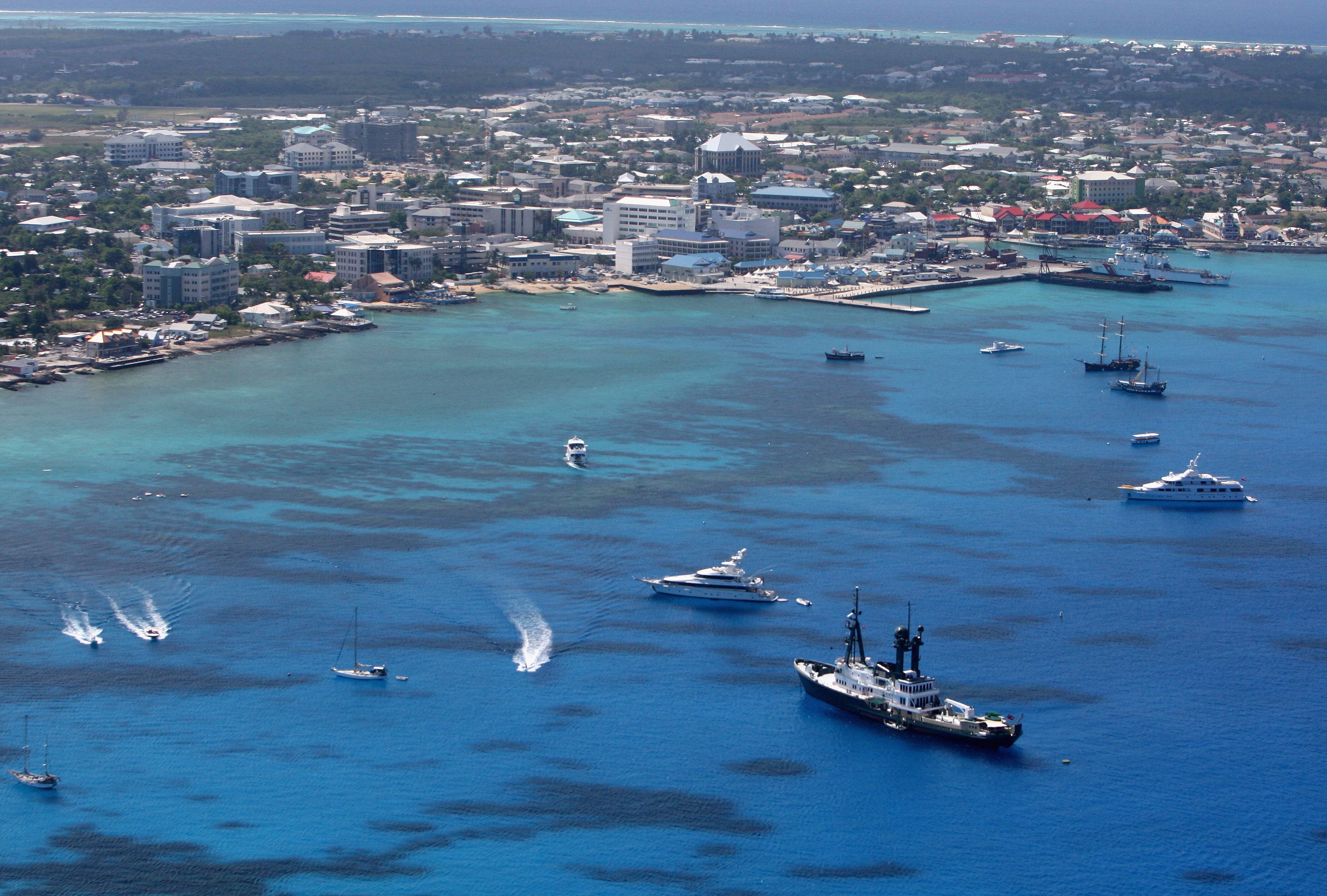 With its Seven Mile Beach, snorkeling, diving, and duty-free shops, Grand Cayman is the quintessential cruise port. Popular excursion destinations include Stingray City and Cayman Turtle Farm, and even a touristy town called Hell which many visit just to take photos and send a postcard home.
This Caribbean port's main downside is the crowds. Five or more ships can be docked in the harbor all at once, causing bottlenecked lines and jam-packed downtown streets. Some solace-seekers take taxis to the more secluded beaches.
Next: An upscale Texas port city
Port of Galveston, Texas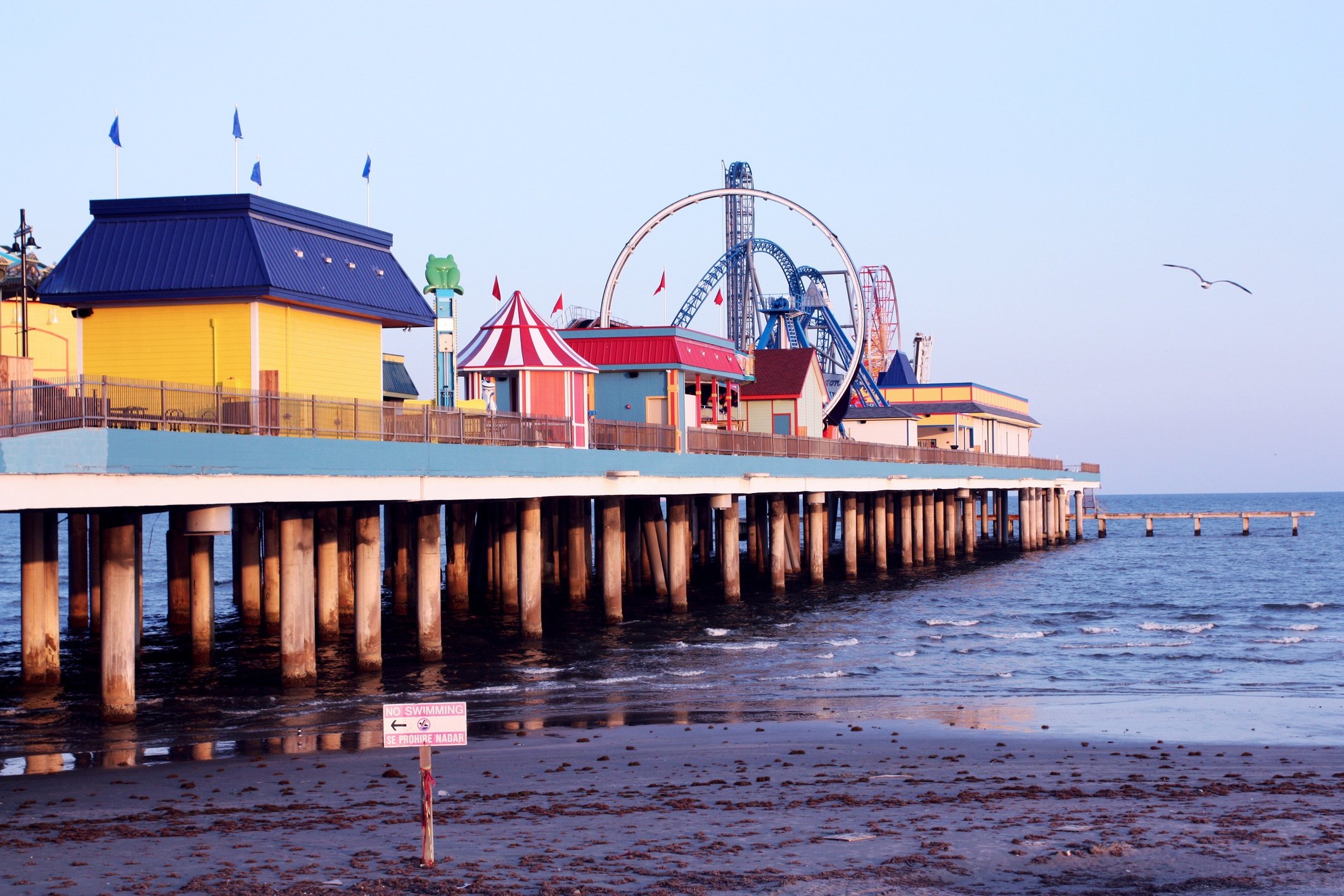 Galveston is a now-trendy resort town on a barrier island in the Gulf of Mexico, two miles off the coast of Texas. Very few ports are as walkable as this one. Cross the street, and you'll be in the downtown area. Historic neighborhoods, shops, and restaurants are also a short walk away. The host of attractions include a 70,000 square-foot waterpark and an indoor rainforest with 1,000 species of exotic plants.
Next: Islands owned by the U.S.
U.S. Virgin Islands ports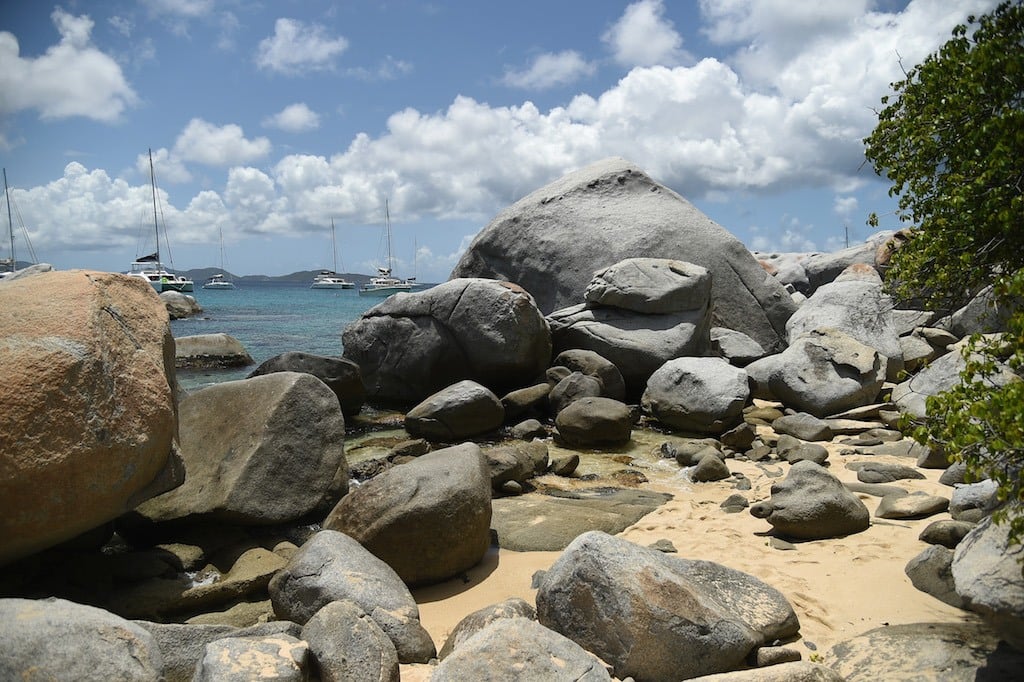 Cruise ships visiting the U.S. Virgin Islands stop in St. Thomas, St. John, and St. Croix — the latter being the most popular destination because it features two docks and a harbor for anchorage. All three islands are packed with dozens of beaches, shopping, tours, diving and snorkeling, boating and sailing, historic buildings, and places to get married.
Next: A string of islands with three ports
Balearic Islands ports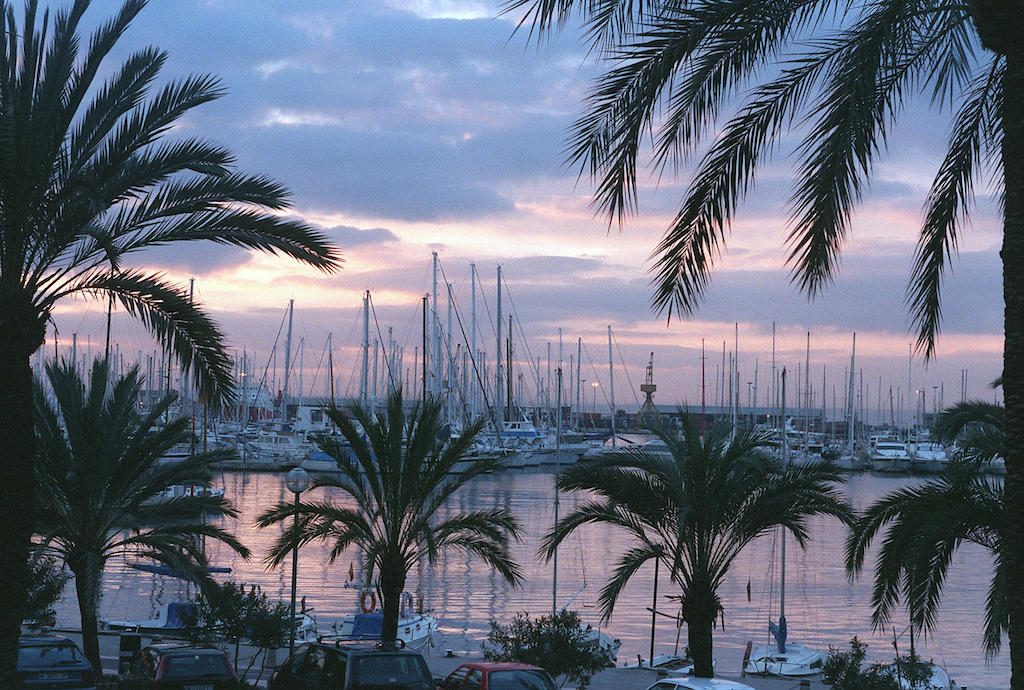 Spain's Balearic Islands — Majorca, Menorca, Ibiza and Formentera — are known for their clubbing and all-inclusive package holidays, but just as many tourists come for the nature too: pine-covered mountains, open plains, salt flats, and spectacular beaches.
The islands' three ports are often part of Western Mediterranean itineraries to places like France, mainland Spain, and Italy.
Next: Popular ports on volcanic islands
Canary Islands ports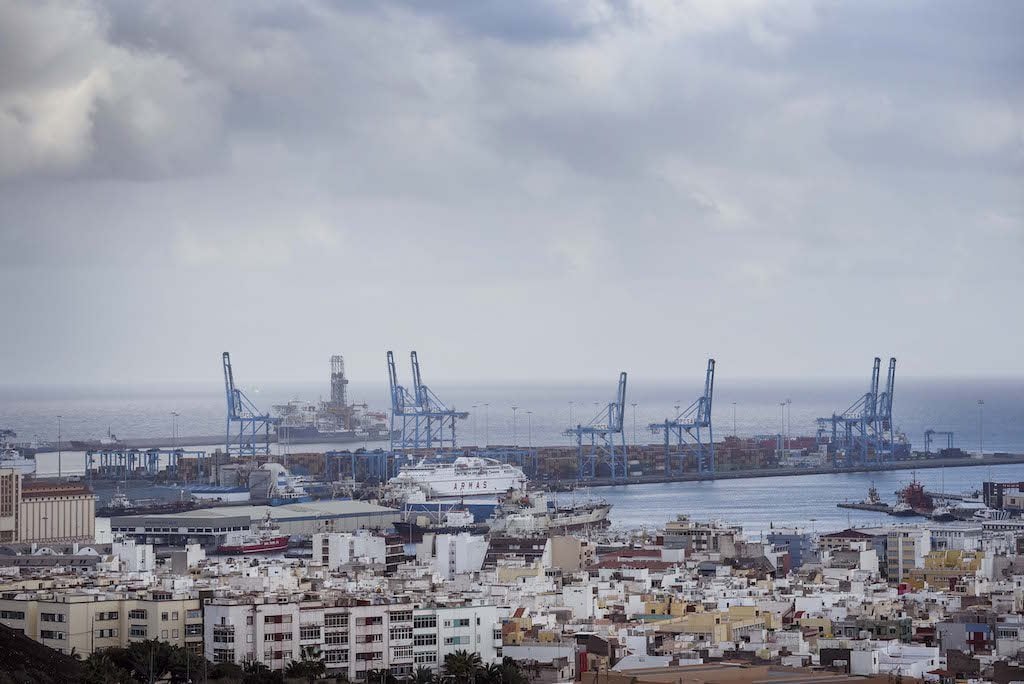 The volcanic Canary Islands are home to four cruise ports that saw just under 2 million in cruise passengers in 2016. La Palma, the northwesterly-most island, boasts offbeat craft shops and street cafes. Lanzarote, 70 miles off the African coast, features the longest volcanic tunnel in the world.
Las Palmas, on the island of Gran Canaria, is known for soft-sand beaches and world-class resort Playa de las Canteras. Finally, Tenerife is known for stunning scenery and spring-like temperatures.
Next: A popular (and crowded) Caribbean port
Port of Nassau, Bahamas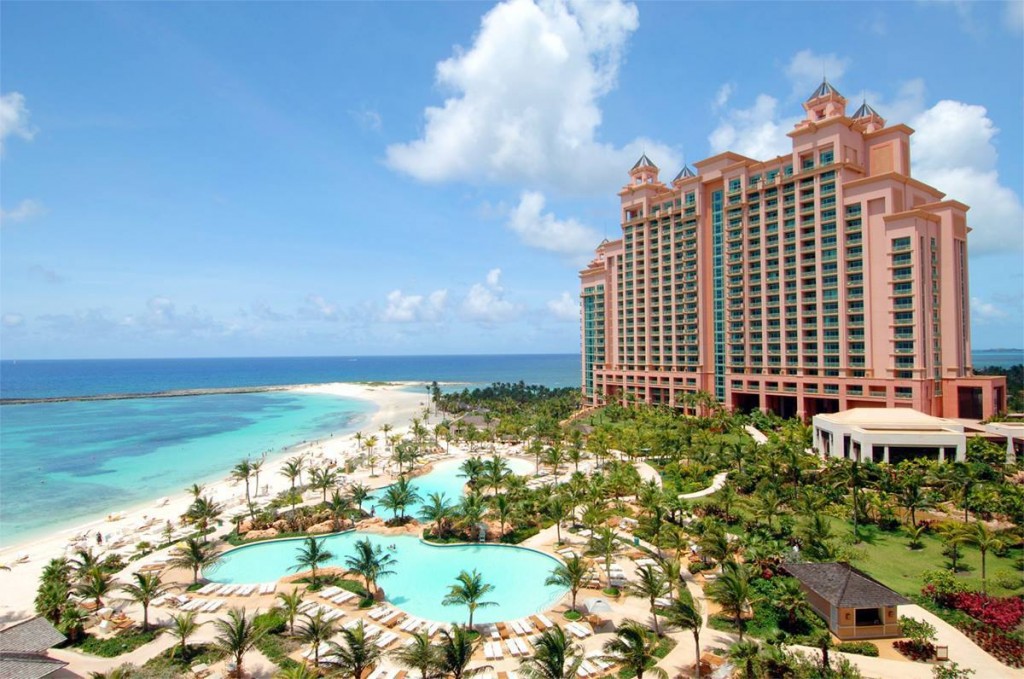 Nassau is one of the most popular, and often crowded, cruise ports in the Caribbean and Bahamas. Its blend of influences ranges from West Africa to England and from Haiti to the United States. Tourists on cruise excursions flock to sandy beaches, Vegas-type casinos, and duty-free shopping.
Most visitors, however, opt for beach adventures at resorts like Atlantis Paradise Island or boating excursions from dolphin encounters to booze cruises.
Next: A port two hours from the Eternal City
Port of Rome, Italy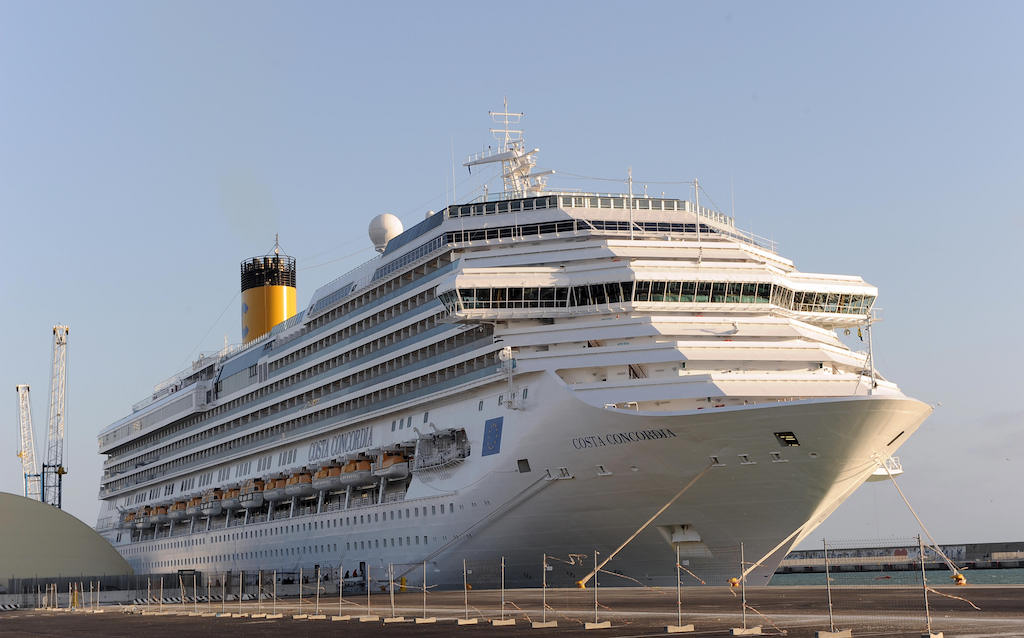 The port of Rome, officially called Civitavecchia, is located about two hours from the city. For this reason, many choose to begin or end their cruises here, taking a couple of days to explore the Eternal City. There's much to see, including the Vatican museums, St. Peter's Basilica, Sistine Chapel, the Colosseum, the Pantheon, and more.
Next: A port city famous for architecture and beaches
Port of Barcelona, Spain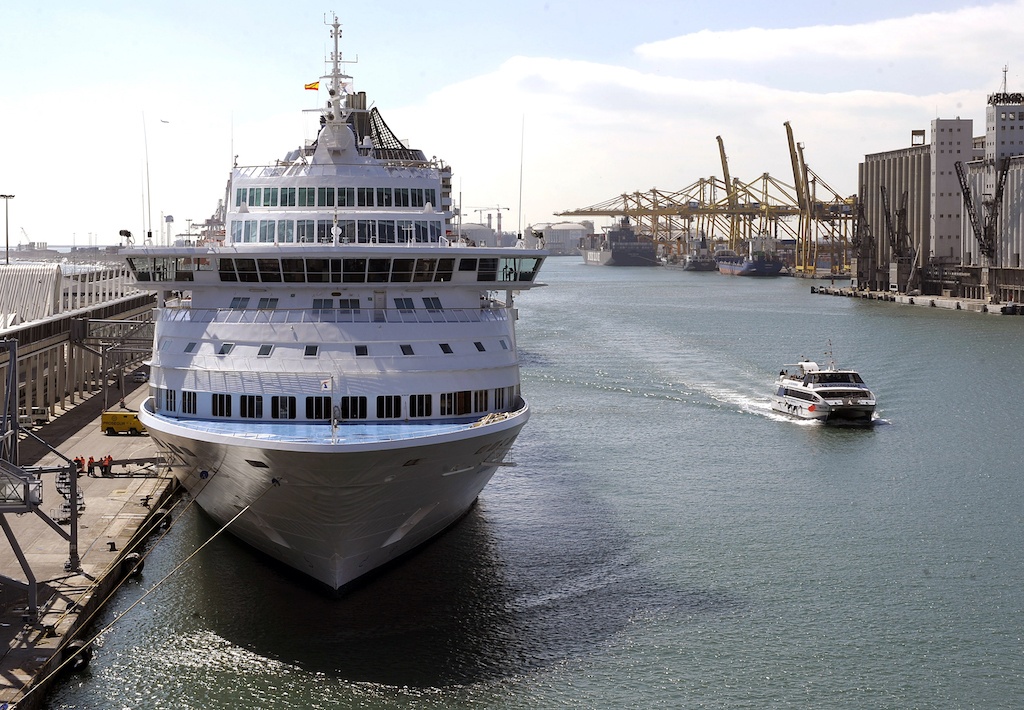 Barcelona is the capital of the Cataluyna region of Spain, famous for its architecture and beaches. The city's cruise port is home to six terminals. When their ship is docked, tourists can visit nearby bars, restaurants, shops, an IMAX theater, and the largest aquarium in Europe.
Those wishing to venture a little further can head by bus or shuttle to the city's World Trade Center or Christopher Columbus Monument.
Next: A busy port full of modern skyscrapers
Port of Shanghai, China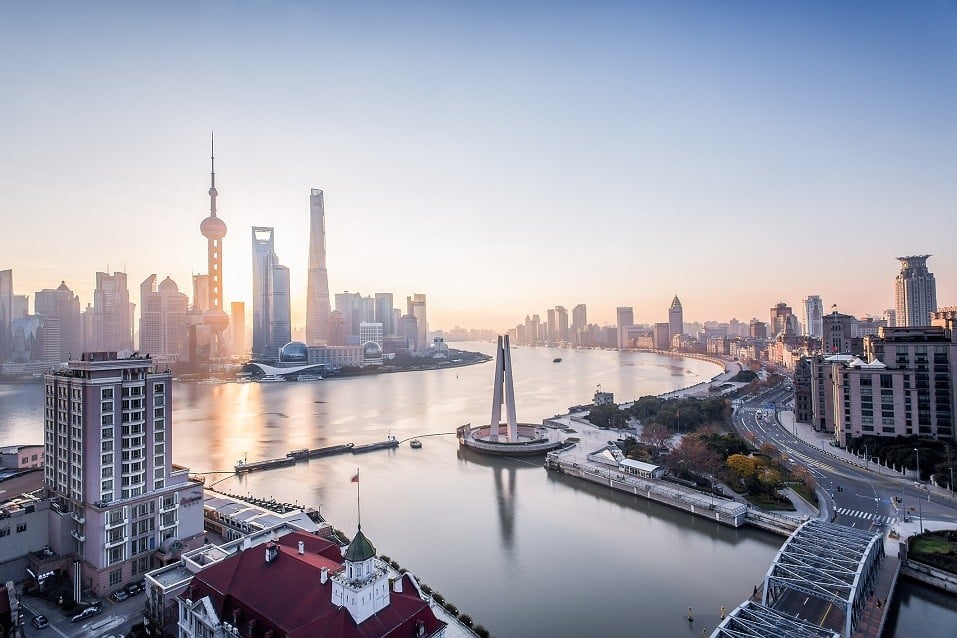 Shanghai is the largest city in China, full of modern skyscrapers and plenty of restaurants and shopping. The city's port — 5th busiest in the world — is one of 10 major ports in the country. Cruise-goers visiting the city will have a hard time fitting all their options into just one day.
The city's glitzy, high-end shops and department stores sell souvenirs and fashions. Sightseers don't need to go far to take in a waterfront lined with Gothic, Art Deco, and other historic buildings. And you might be lucky enough to be in town during a traditional festival.
Next: A location where Jacques Cousteau loved to dive
Port of Cozumel, Mexico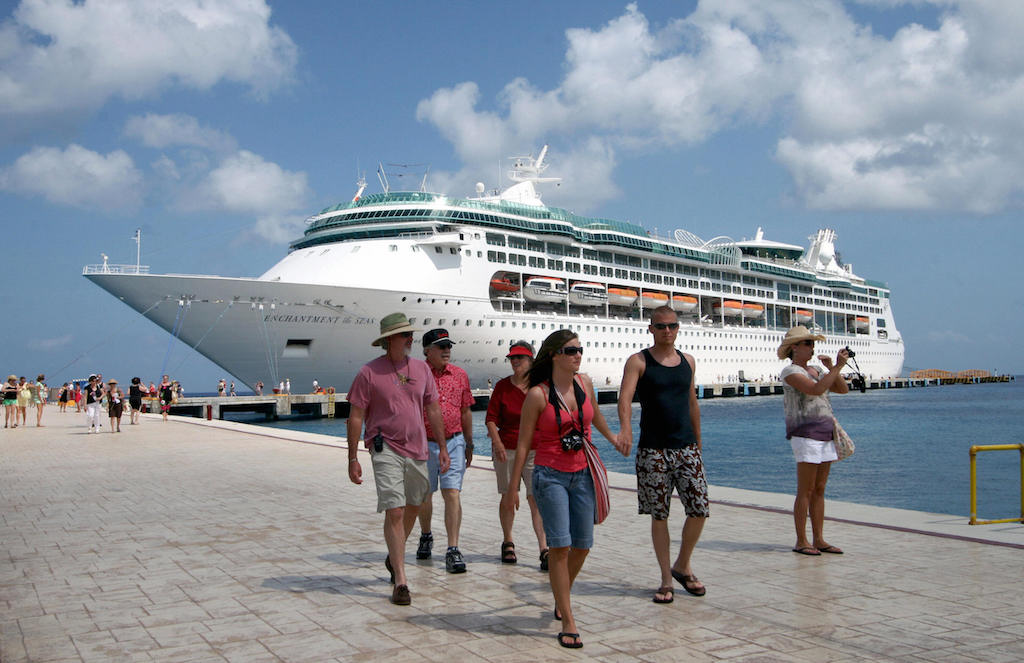 Cozumel is Mexico's largest and most populated Caribbean island. Its three cruise ship piers are all on the populated west side of the island. The busy port welcomes as many as eight ships per day. Cruise lines that dock here include Carnival and Holland American Line.
Popular port excursions here include visits to the well-preserved Mayan ruins of Tulum. It's also a popular diving destination; Jacques Cousteau declared it once of the most beautiful areas in the world for scuba diving.
Next: A port that set a daily high-traffic record
Port Everglades, Florida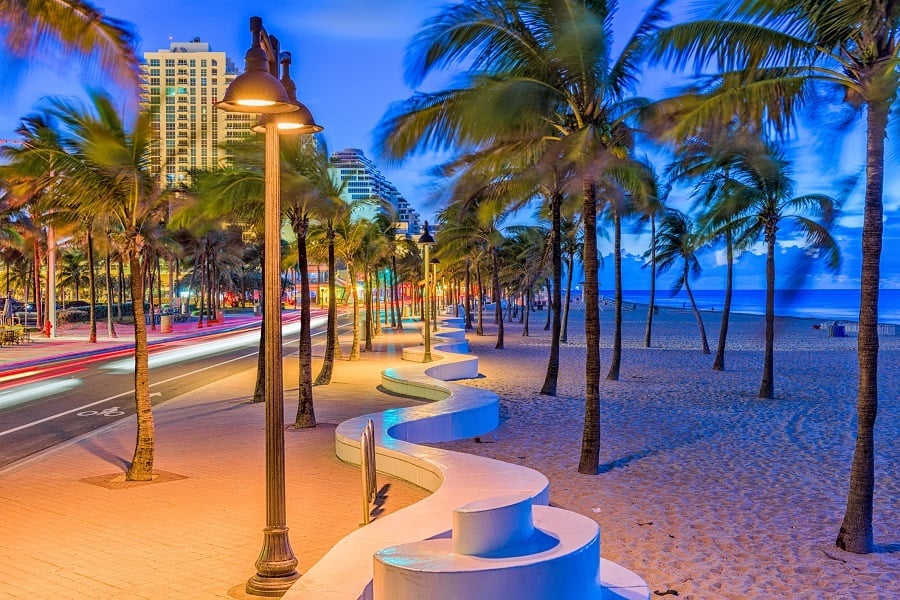 The world's third busiest port is located in Fort Lauderdale, on the southeastern coast of Florida. Ten cruise lines — with a total of 38 ships — operate out of the port. The location set a high-traffic record on March 13, 2016, when 54,700 guests passed through in a single day.
Those passing through who want to spend a little time in the area can visit the Florida Everglades (located 23 miles to the west), take an airboat ride, or visit the largest outlet mall in the U.S.
Next: A port located conveniently near Disney
Port Canaveral, Florida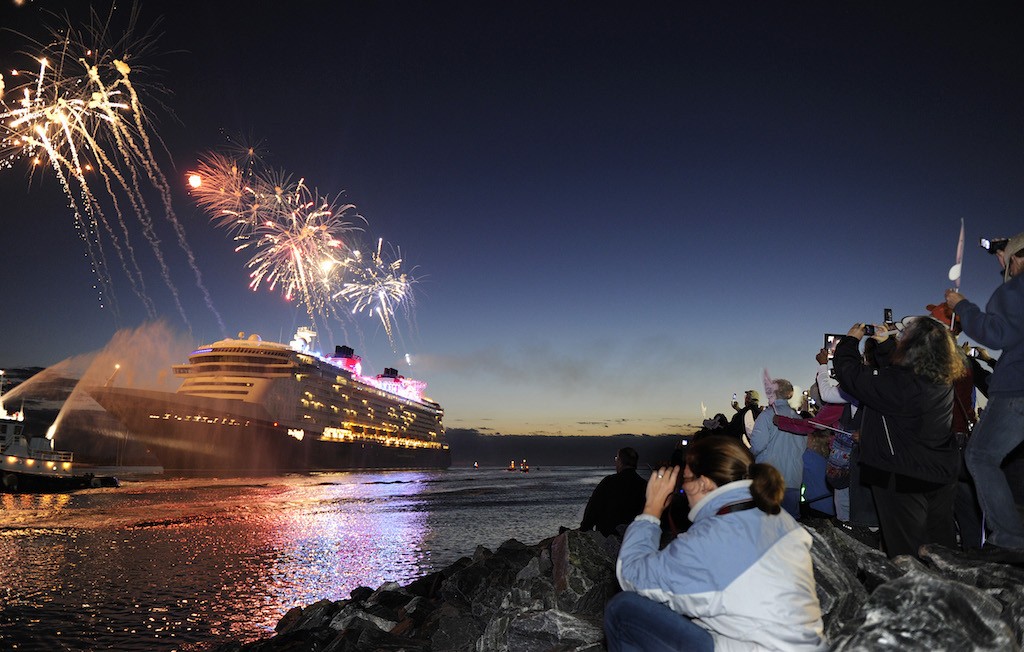 Although this is the world's second busiest cruise port, the area — located 45 minutes east of Orlando, Florida – it's significantly less crowded than Miami. It's been called surfing capital of the Atlantic and is home to rocket launches, the largest sea turtle nesting area in the U.S., and an endangered species refuge. Families often head to the Disney theme parks before or after their cruises.
Next: And the busiest port in the world is…
Port of Miami, Florida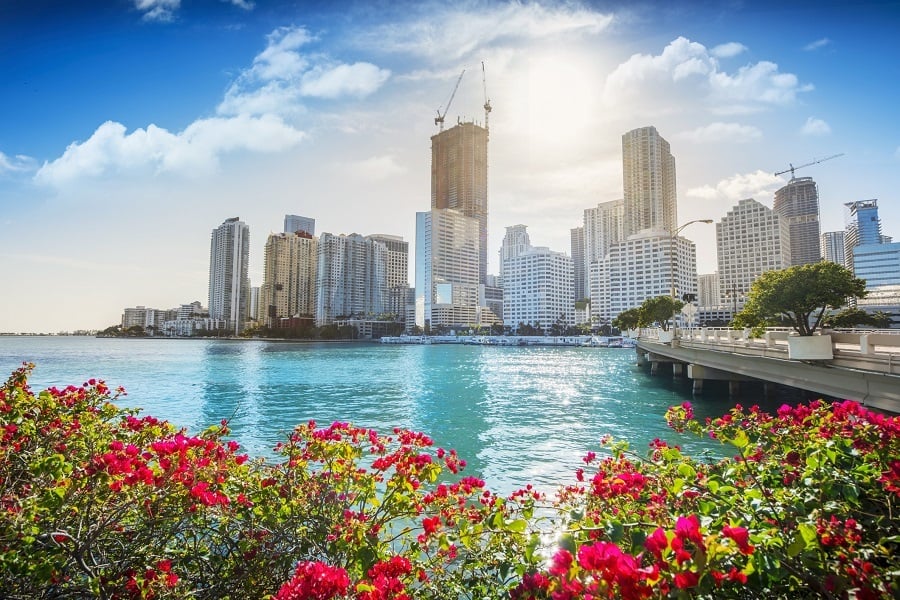 This port gets more annual passenger traffic than any other in the world. It's home to 12 cruise lines and the largest year-round cruise fleet on the planet. Located just east of downtown Miami, it's often called the Cruise Capital of the World.
Cruisers spending a day or two in Miami have endless options: The city is a hub for Cuban food, designer boutiques and outlet malls, major league sporting events, and miles of white sand beaches.
Check out The Cheat Sheet on Facebook!