The 5 Most Expensive Hotels in America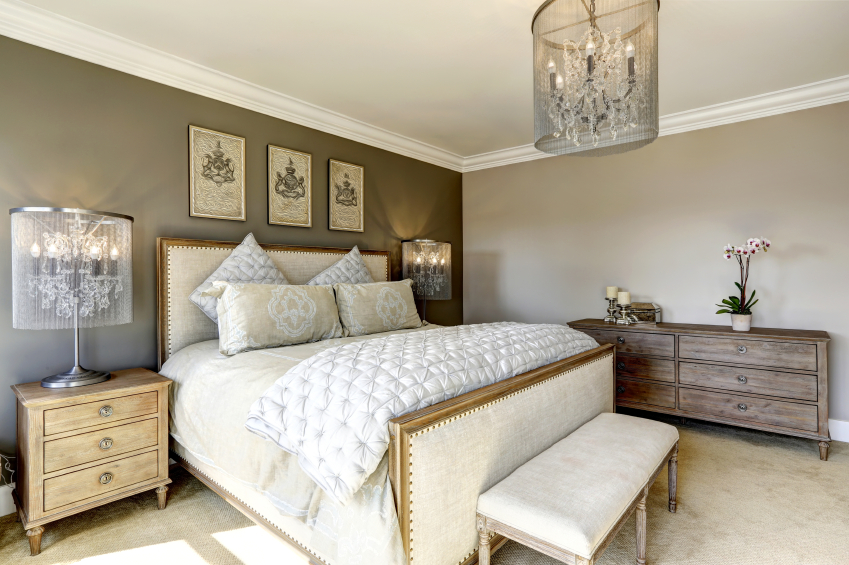 No one likes to stay in a cheap hotel. Now, shopping around and getting an inexpensive price or a deal on a nicer hotel can work out great, but a "cheap" hotel or motel is a different story. When a hotel feels dirty, dingy, or cheap, it can ruin your stay and make for an uncomfortable experience. For this reason, when shopping for a hotel, most people look for one that's reasonably priced, while remaining mindful of the fact that generally, you get what you pay for.
The average price of a night's stay in a hotel is $115.02, as of late. But, there's a huge difference in quality, amenities, and service levels between cheap motels and 5-star hotels. Some of the most expensive hotels in the country offer special services, like fine dining, spa services, and other luxuries that make guests feel like royalty during their stay. Is it worth it? Well, that's for you to decide.
We've created a list of the most expensive hotels in the U.S., including information on their price, and what it's like to stay at these places. The data come from an analysis by Luxury-Hotels.com, which calculated the average rates for the cheapest double rooms available at U.S. hotels with at least 10 rooms. They calculated these rates using data on rooms available between May 26 through September 1, 2014.
Would you pay this much money for a hotel?
5. Amangiri & Spa in Canyon Point, Utah 
Average rate: $1,620
Amangiri means peaceful mountain. And, at this "peaceful mountain" resort and spa in Southern Utah, the interior is architecturally designed to match the exterior with stone floors and other natural materials. During your stay, you can experience hiking and trails, national parks, boating, and scenic flights around the area.


4. The Lodge & Spa at Brush Creek Ranch in Saratoga, Wyoming
Average rate: $1,769
This lodge and spa appears to have that romantic cabin vibe. Guests can choose from various packages, like wedding packages, ranch and horseback riding packages, and fishing packages. For those looking to get in touch with nature, and experience a little luxury at the same time, this place is ideal. Of course, it'll cost you a pretty penny, though.


3. The Resort at Paws Up in Greenough, Montana
Average rate: $1,847
Apparently, this is a "glamping" destination (yes, glamping really is a "thing") for those who enjoy camping and the outdoors, but want to add in a little luxury and glamour, too. In addition to the beautifully-designed rooms within each camp, guest at Paws Up Resort can enjoy all sorts of activities, like sports, games, horseback riding, hiking and fitness trails, fishing, and even ATV riding.

2. The Point in Lake Placid, New York
Average rate: $2,138
This lakeside resort was built by William Avery Rockefeller a century ago, as a Great Camp of the North Woods. Carefully crafted with native timber and stone, this adults-only resort is said to be private, secluded, and comfortable. With an over $2,000 average price tag, however, this is no place for those on a budget.


1. The Ranch at Rock Creek in Philipsburg, Montana
Average rate: $2,385
"The Ranch at Rock Creek is an all-inclusive luxury ranch resort offering a slice of raw western adventure paired with unprecedented comfort and amenities," according to the Rock Creek Resort website. From the luxury spa treatments and other activities (like horseback riding, stagecoach rides, and even archery) to the regionally-inspired food, this place has a lot to offer. That is, if you're willing to shell out a large stack of cash.

Now, you've seen the most expensive hotels in the country (based on their average rates). But, the most expensive single hotel room cost more for one night than a weekend stay at all five of those hotels combined. The most expensive hotel room in the country — the Ty Werner Penthouse in New York — costs a shocking $45,000 per night. Plus, to top it off, that rate is absolutely non-negotiable. You can take a tour of the room, Courtesy of Business Insider, in the video below:
More From Personal Finance Cheat Sheet:
Want more great content like this? Sign up here to receive the best of Cheat Sheet delivered daily. No spam; just tailored content straight to your inbox.