The 9 Best Doughnut Chains in America
The easiest route to popularity is simple: share a box of doughnuts with some friends.
More than 10 billion doughnuts are made each year in the United States alone. Originating with the Dutch, these deep-fried cakes enjoy a rich history and a growing fan base. Specialty doughnut shops may offer wacky creations like peanut butter and sriracha, but most people are happy to indulge in the regular old glazed variety. There's just no competing with a classic.
The Daily Meal compiled a list of the best chain doughnut shops in the country. They took into consideration factors such as if the doughnuts are fresh-baked every day and if there's a good variety.
So when it's time to indulge a little bit, head to one of these top-rated and reliably delicious doughnut shops for something sweet.
9. Dunkin' Donuts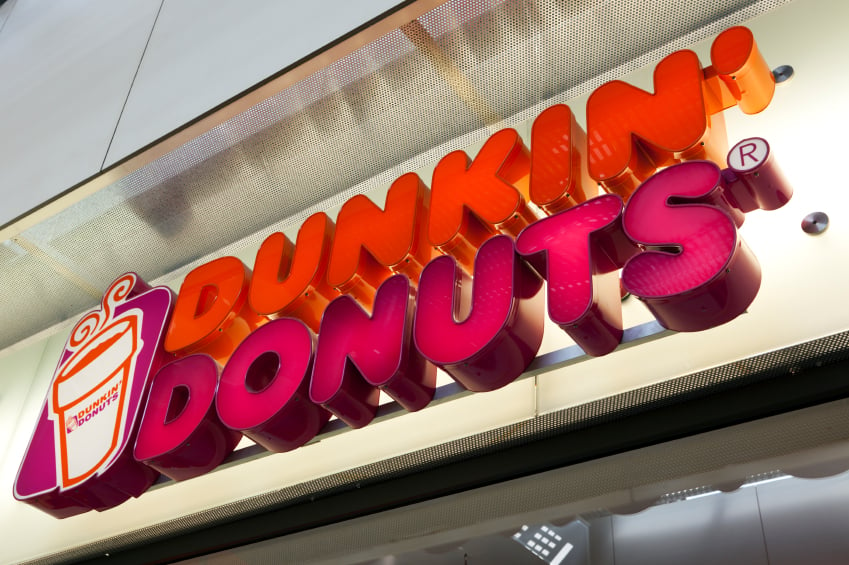 Love 'em or hate 'em, Dunkin' Donuts is one of the top players in the doughnut world. And while the quality of their other breakfast items is questionable (microwaved eggs, anyone?), their doughnut options are consistently tasty and their coffee is a huge crowd-pleaser.
Check out seasonal options such as Red Velvet Drizzle and Pumpkin Pie, and don't forget the ever-popular Munchkins for little kids or adults who've always wondered what the heck they do with the middle part, anyway.
Next: It's easy to know when these doughnuts are fresh.

8. Krispy Kreme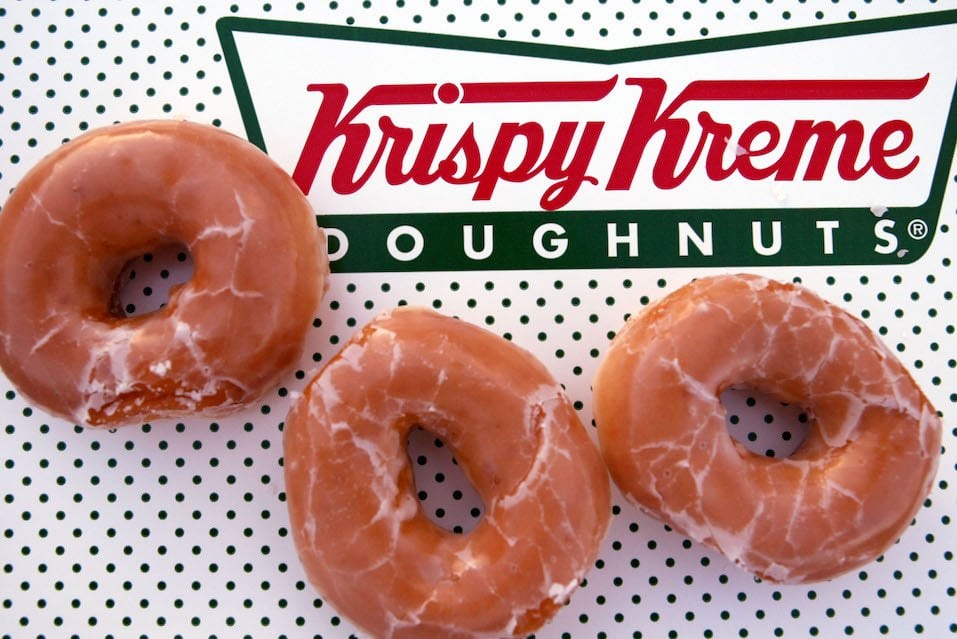 Before Homer Simpson ever took a bite, Krispy Kreme debuted their hot and fresh doughnuts back in 1937. With a simple concept — a sign that declared the doughnuts fresh, so you knew the precise best time to visit — this doughnut chain became a worthy contender for reigning champion of the industry.
Now you can find Krispy Kreme at places like your local gas station or grocery store, but don't mistake those versions for the fresh-from-the-kitchen variety you'll find at a real Krispy Kreme shop. Wait until the sign is lit and then pick up a box of hot Original Glazed for a true culinary delight.
Next: This doughnut shop is hugely popular in Canada.

7. Tim Hortons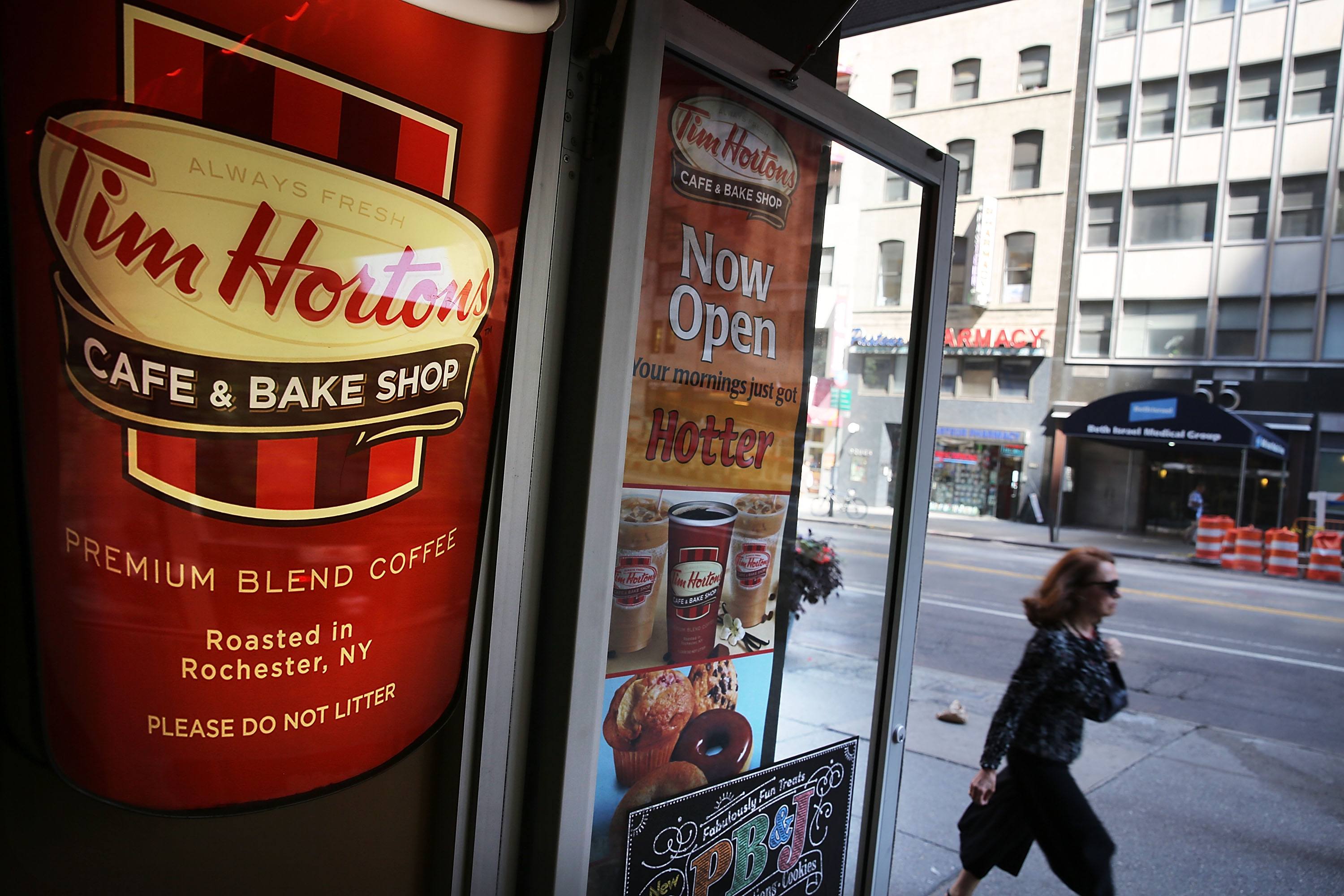 Hailing from Canada, Tim Hortons is super popular with our neighbors to the north. However, they've been rapidly expanding here in the United States in hopes of convincing Americans that they have the best doughnuts money can buy.
The beauty of Tim Hortons' doughnuts is the simplicity — the menu there is filled with classic standbys such as Old Fashion Plain, Sugared, Glazed, and Chocolate Glazed, along with Apple Fritters and Honey Crullers. During your visit, order your coffee double-double (that's with two creams and two sugars) to go along with your sweet treat.
Next: The flavors here are out of this world.

6. Honey Dew Donuts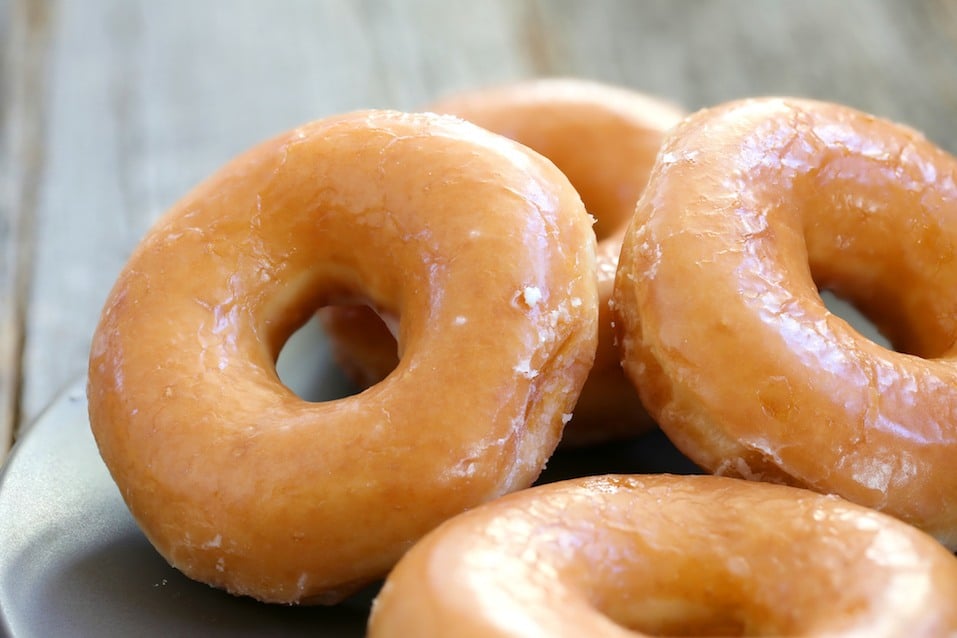 This New England-based doughnut chain boasts more than 150 locations that can easily go toe to toe with some of the larger, more well-known chains. If you're looking for unique creations that are also delicious, head here for inspirational flavors including Coconut Jelly, Apple Cider, and Honey Dip Dew Drops. No matter which you choose, it's guaranteed to be delicious.
Next: These are the lightest, fluffiest doughnuts around.

5. Daylight Donuts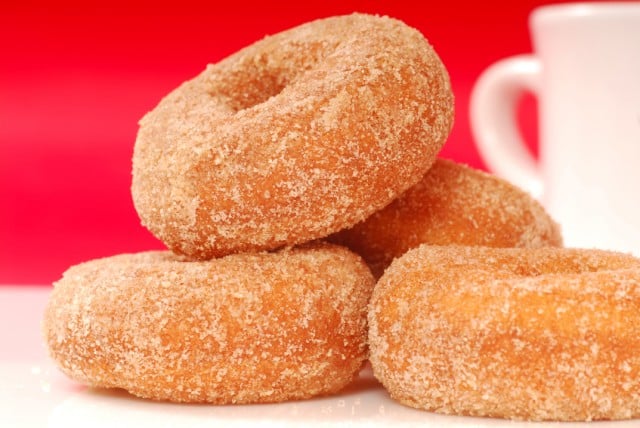 With more than 900 locations worldwide, this Tulsa-based chain is keen on reinventing the traditional definition of "doughnut."
Their one-of-a-kind flour mix produces a lighter, fluffier doughnut that fans just can't get enough of. The proprietary mix is just part of what makes them so special — they also serve a decent cup of coffee alongside their famed doughnuts. While there, don't miss out on the Tiger Tail, a chocolate and regular doughnut twist that'll satisfy all sorts of cravings.
Next: You always get one extra doughnut at this place.

4. Winchell's Donut House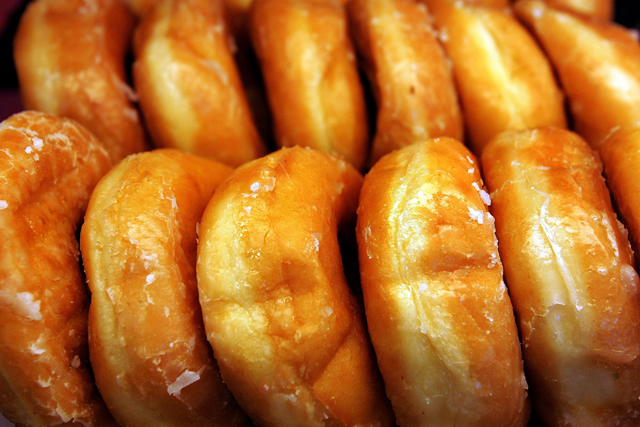 The largest doughnut chain of the West hails from Temple City, California, and now boasts more than 200 locations. The draw of this doughnut shop is simple dependability — step inside and peruse the long list of sweet offerings and you're sure to find one that'll soothe your sweet tooth into submission. Plus, they'll give you 14 doughnuts with your baker's dozen rather than the standard 13. Yum.
Next: This Southern doughnut place is still family owned.

3. Shipley Do-Nuts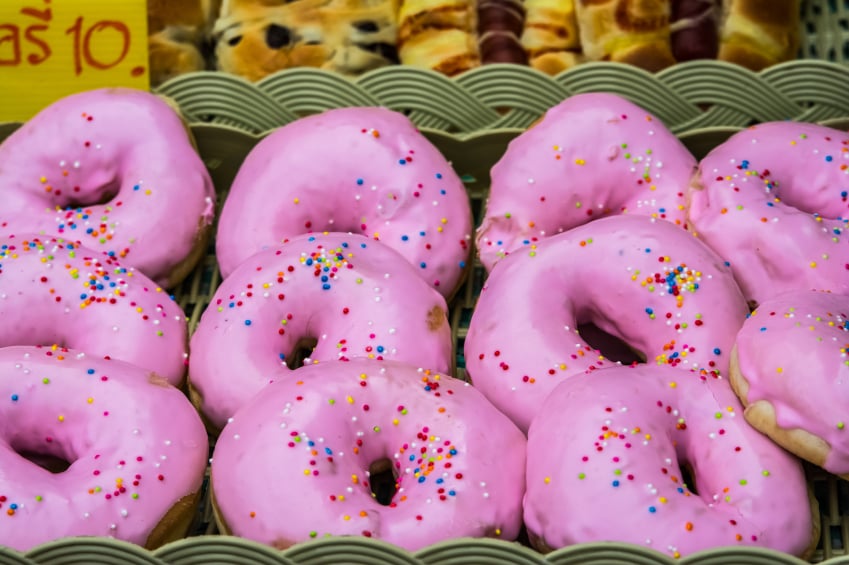 The Shipley family still runs this Southern doughnut shop, which includes more than 250 locations in Texas, Louisiana, Arkansas, Tennessee, Mississippi, and Alabama.
The doughnuts (or do-nuts, as they're called there) are superior because all 60 varieties are cut by hand and fried fresh all day long. The Plain Glazed is far and away the best-seller, but really anything you order from this mom and pop shop is guaranteed to knock your socks off.
Next: When you're here, order the Original Glazed.

2. LaMar's Donuts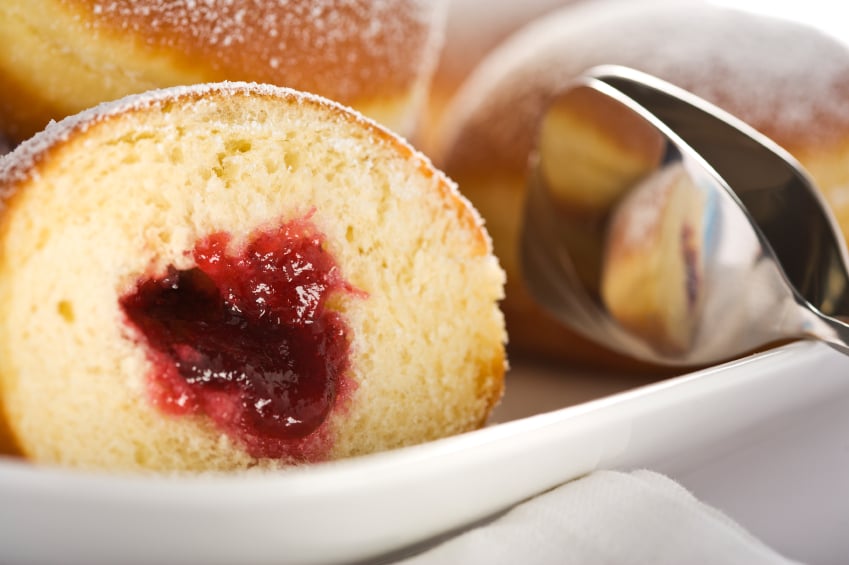 If you're lucky enough to live near one of LaMar's 28 locations in six states, then no doubt you're already aware that their Original Glazed is the universe's gift to your taste buds. Like so many other doughnut chains, this restaurant relies on time-tested recipes that date back to their first location in 1933.
Light, airy, crispy, and never greasy, these are the doughnuts that dreams are made of.
Next: This top-rated doughnut shop is one of the newest.

1. Top Pot Doughnuts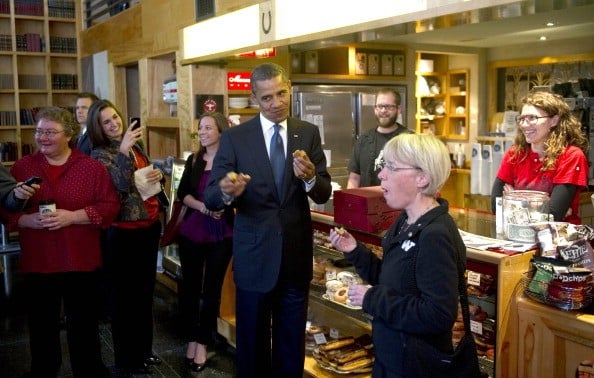 This Seattle-based chain takes pride in making their doughnuts the old-fashioned way, and their popularity proves that they shouldn't change a thing.
The first Top Pot Doughnuts opened in 2002, making it a fairly new addition to the doughnut scene compared to some others. But just because they're new it doesn't mean they're cutting corners. Favorites such as the Old Fashioned, Chocolate Cake, and Apple Fritter are all made using a '20s-era recipe that customers adore.
Read more: The 7 Worst Pizza Chains in America
Check out The Cheat Sheet on Facebook!