The 9 Worst States to Start a Business in America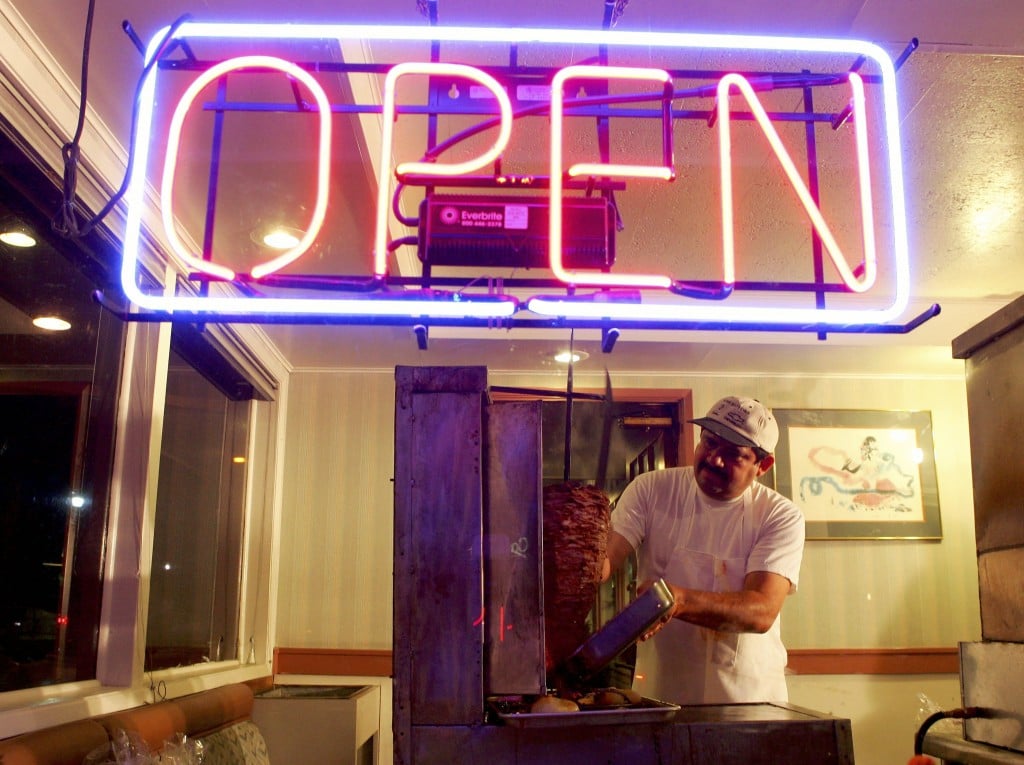 If you're dreaming of starting your own business, you're better off if you live in Kansas, not California. That's according to the results of the 2015 Thumbtack.com Small Business Friendliness Survey, based on data gathered from nearly 18,000 small business owners.
The Thumbtack survey looked at factors such as how easy it was for small businesses to hire employees, whether state and local governments offered training and networking programs for entrepreneurs, and licensing, zoning, environmental, and other regulations. Some of the most business-friendly states were in the South, while states on the West Coast and the Northeast were rated less friendly.
Small business owners in the less-friendly states reported being frustrated by confusing licensing requirements and having difficulty complying with local regulations.
"Complicated rules and hard-to-follow regulations are costs that really add up when you are struggling to build your business and serve your clients," said Jon Lieber, Thumbtack's chief economist.
Still, even in states that didn't rank highly in business friendliness, some people had a positive outlook.
"If you seek [help] you will find it; if you ask, someone will tell you. If you have a willing mind, you will find a way," said an interior designer in Gaithersburg, Maryland.
Small business owners,  especially those in less-friendly states, can look to others in their industry for support and answers to their questions. "It's unlikely you're the first person to deal with a specific issue, and frequently your peers will have found answers that maybe you didn't think of," said Lieber. "There are many places to find new resources on how to run your business, from a local community college to a trade organization like the Chamber of Commerce."
Here are nine of the worst states to start a small business, per the Thumbtack survey results.
9. New Jersey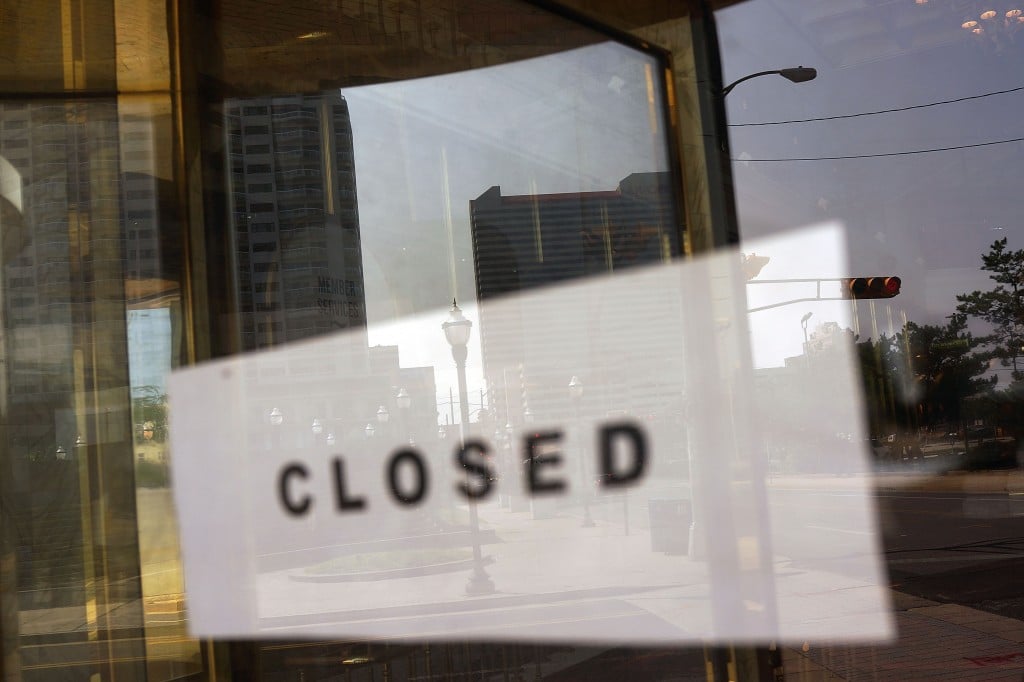 Overall Thumbtack grade: C-
The Garden State received poor marks from small business owners in a number of areas. Respondents rated local training and networking programs as very poor, and also criticized complex tax codes and licensing requirements.
"It's difficult to do business in New Jersey because we have to comply with many regulations. The rules are different town by town and county by county," said a caterer from Somerdale.
---
8. Pennsylvania
Overall Thumbtack grade: C-
Survey respondents didn't give Pennsylvania better than a C in any category. The state did best in licensing but received poor grades for its tax code, health and safety regulations, and zoning laws. Allentown, the state's third-largest city, received an F grade from small business owners.
For some in Pennsylvania, the problem wasn't taxes or government regulations, but difficulty finding good workers. "It is not difficult to do business," said a concrete installer in Greenburg. "It is difficult to find qualified employees."
---
7. Maryland
Overall Thumbtack grade: D+
Maryland does a good job of offering training and networking opportunities to small business owners. Survey respondents also said it was relatively easy to hire employees. But zoning laws were a problem for some, as were environmental regulations. Some survey respondents said the problems were enough to make them want to leave the state.
"[P]eople are leaving in droves," claimed a furniture refinisher in North Beach. "Texas looks better and better every day," said a handyman in Bel Air.
---
6. Massachusetts
Overall Thumbtack grade: D+
Massachusetts is one of the most educated states in the U.S., according to Bloomberg, which some survey respondents said made it easier to find both good customers and quality employees. Yet some voiced concerns about the cost of health insurance and confusing regulations.
"It's hard for a start-up business to get health insurance with all the fees you need to pay and all the paperwork that needs to be done," said a painter in Onset.
5. New York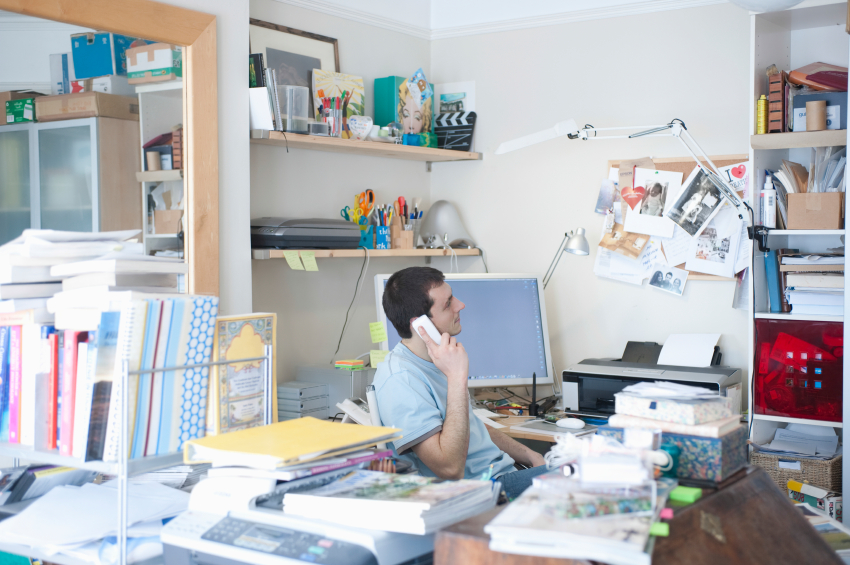 Overall Thumbtack grade: D
Starting a business was extremely difficult in New York, according to survey respondents. The state also received mediocre marks for licensing, environmental, and zoning factors, though people thought there was a decent array of training and support programs for business owners. Business owners in the state's largest city said living there was both a blessing and a curse. Being part of a vibrant community was a positive, but expensive rent and other costs made it difficult for some to succeed.
"New York City is an absurdly complicated, competitive, and crowded marketplace," said an interior designer based in the city.
---
4. Rhode Island
Overall Thumbtack grade: F
Rhode Island is one of four states that received a failing grade on Thumbtack's Small Business Friendliness Survey. While survey respondents said that hiring new employees was easy, they reported obstacles related to taxes, licensing, and zoning. Several respondents also complained about the $500 minimum tax for all corporations, LLCs, and LLPs based in the state.
"There is a $500 minimum tax on businesses even if you don't make a dime," said a Cumberland web designer. "That alone has caused countless folks not to open businesses."
---
3. Illinois
Overall Thumbtack grade: F
Abraham Lincoln may have been a self-made man, but today's residents of Illinois say that a variety of obstacles – from confusing licensing requirements to high taxes – make it difficult to succeed as a small business owner.
"It is hard to understand the taxes and fees while it is difficult to obtain the paperwork and licenses," said a hair stylist in the Chicago suburb of Glendale Heights. "It makes a person just want to give up on starting a business."
---
2. Connecticut
Overall Thumbtack grade: F
Like its neighbor to the east, Connecticut does not receive high scores for small business friendliness. It earned F grades for its health and safety regulations, employment and hiring laws, taxes, zoning regulations, and environmental laws. Its training and networking programs were also not well regarded.
"I think towns and municipalities could do more to encourage small business growth on a local level," said a photographer in Middletown.
---
1. California
Overall Thumbtack grade: F
California may have a reputation as a haven for start-ups, but many say that it's tough to be a small business owner in the state. A steep cost of living, confusing state bureaucracy, and high taxes and fees were concerns expressed by a number of survey respondents. Yet some did praise certain municipalities for making efforts to support small businesses.
"The city of Palo Alto makes it easier for a small start up by not requiring business licenses and fees. It is a great model," said a photographer in Los Altos. (Palo Alto allows people to operate certain home-based businesses without registering or paying any fees.)
Follow Megan on Twitter @MeganE_CS
More from Money & Career Cheat Sheet:
Want more great content like this? Sign up here to receive the best of Cheat Sheet delivered daily. No spam; just tailored content straight to your inbox.