The Absolute Worst Celebrity Home Decor Lines
Celebrities think they can get away with anything.
Blame it on being told "yes" all the time, or their overinflated egos, or some combination of the two. But at some point A-listers reach a status where they start making ridiculous decisions simply because no one wants to be the first to call them out. That's why all of their kids are named Apple and Cricket.
Case in point: Kanye West designs his own furniture. Because of course he does. But at least he's the only one who has to suffer with the results, unlike some other celebs who choose to inflict the world with their personally branded products. From perfumes to clothing lines, celebrities have been dabbling in mass marketing for decades. And now they're overtaking the home décor world.
Ahead, check out some of the worst celebrity home décor lines on the market.
1. Brad Pitt's art deco furniture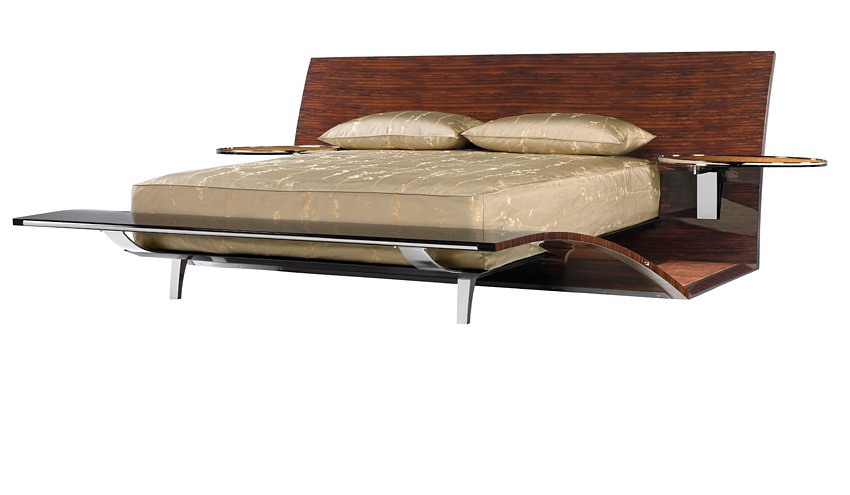 Have you ever heard the old adage, "If you have to ask, you can't afford it?"
You'll notice that pricing is conspicuously absent from the small collection of sleek, sophisticated furnishings that A-list actor Brad Pitt designed in collaboration with designer Frank Pollaro. The two met when Pollaro was in France installing Pitt's custom made desk.
It's not that the pieces are terrible — it's just that you have to be a celebrity or at least have the same size bank account as one to afford these pieces. (Probably.) Each item is limited edition and is handcrafted, numbered, and signed. So if you happen to have tons of disposable income, by all means, check out Brad Pitt's signature gigantic marble bathtub.
Next: This MTV star has a real passion for teeny tiny florals.

2. Lauren Conrad's bedding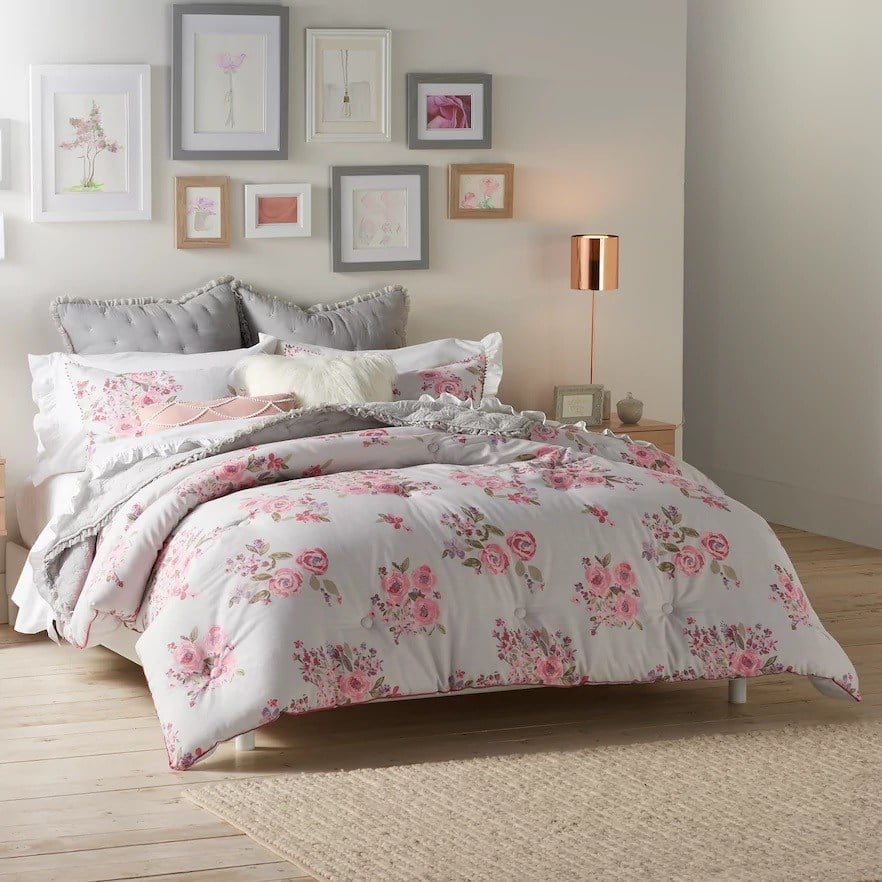 Remember Laguna Beach? Remember The Hills? Yeah, LC is trying to forget those years, too.
But one benefit of broadcasting her personal life all over television was that it gave Lauren Conrad the opportunity to partner with Kohl's and sell a whole bunch of products. And while we admit that her flowy tops are kind of cute, the overly twee floral bedding is a bit extreme.
If you're all about pink and frilly ruffles of you happen to be 16-years-old, then go for it. But be warned that itty bitty florals can look dated in a hurry.
Next: Does this pop singer turned reality star even design any of her products?

3. Jessica Simpson's random home décor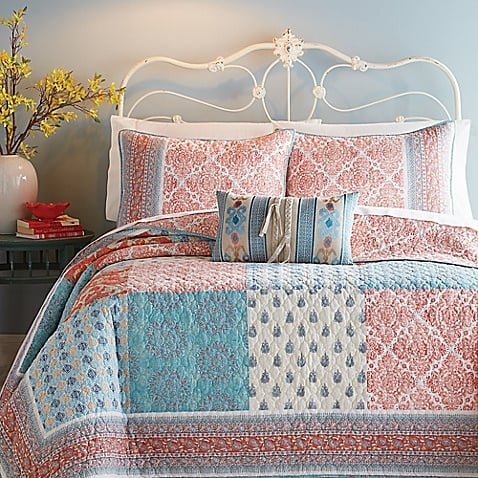 If you've been wondering whatever happened to Jessica Simpson, all you need to do is wander into your local Bed, Bath, and Beyond store to see her name plastered over a variety of home goods. And while nothing is inherently awful, it just seems so … random.
Patchwork quilts. Peacock pillows. Soap dispensers? It's almost like Jessica Simpson signed the dotted line and allowed anyone to use her name to market whatever product they felt like selling. It's hard to imagine this former pop star sitting at a desk somewhere, feverishly sketching out throw pillow designs. But then again, anything is possible.
Next: This A-list actress stamps her home decor items with, "Howdy!"

4. Reese Witherspoon's country home accents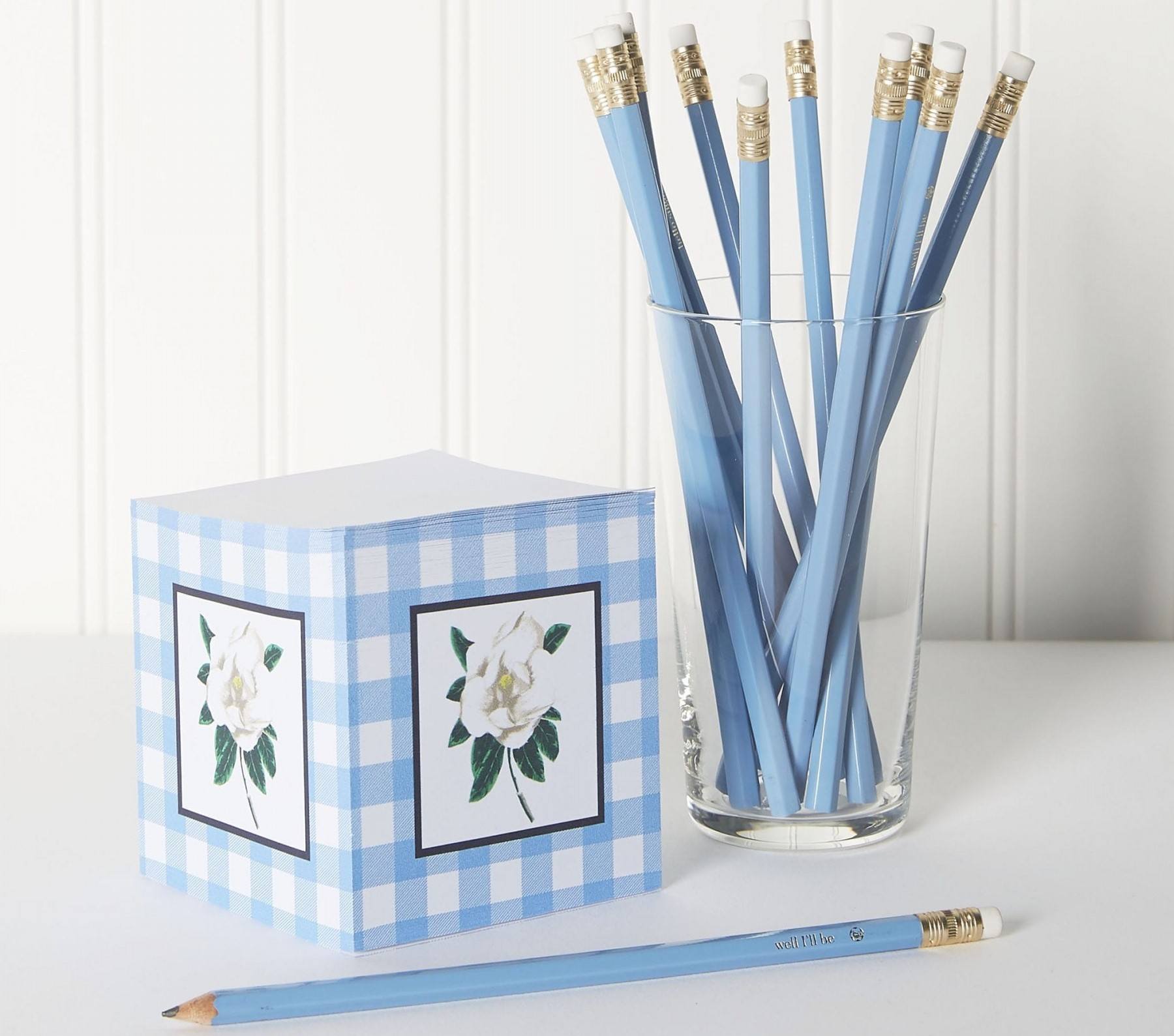 Draper James is the brainchild of Reese Witherspoon, a talented actress and a mediocre designer. There's a distinctively Southern theme to Witherspoon's product line, which includes pieces such as candles, barware, trinket trays, and other non-essential home items that say things like "Howdy, Y'all!"
Looking for a gingham print memo cube? You'll find it here. Or, if you're like every other human being in the world and you're NOT in the market for a gingham print memo cube … shop somewhere else.
Next: This talk show host has some pretty expensive pieces.

5. Ellen DeGeneres' sophisticated home line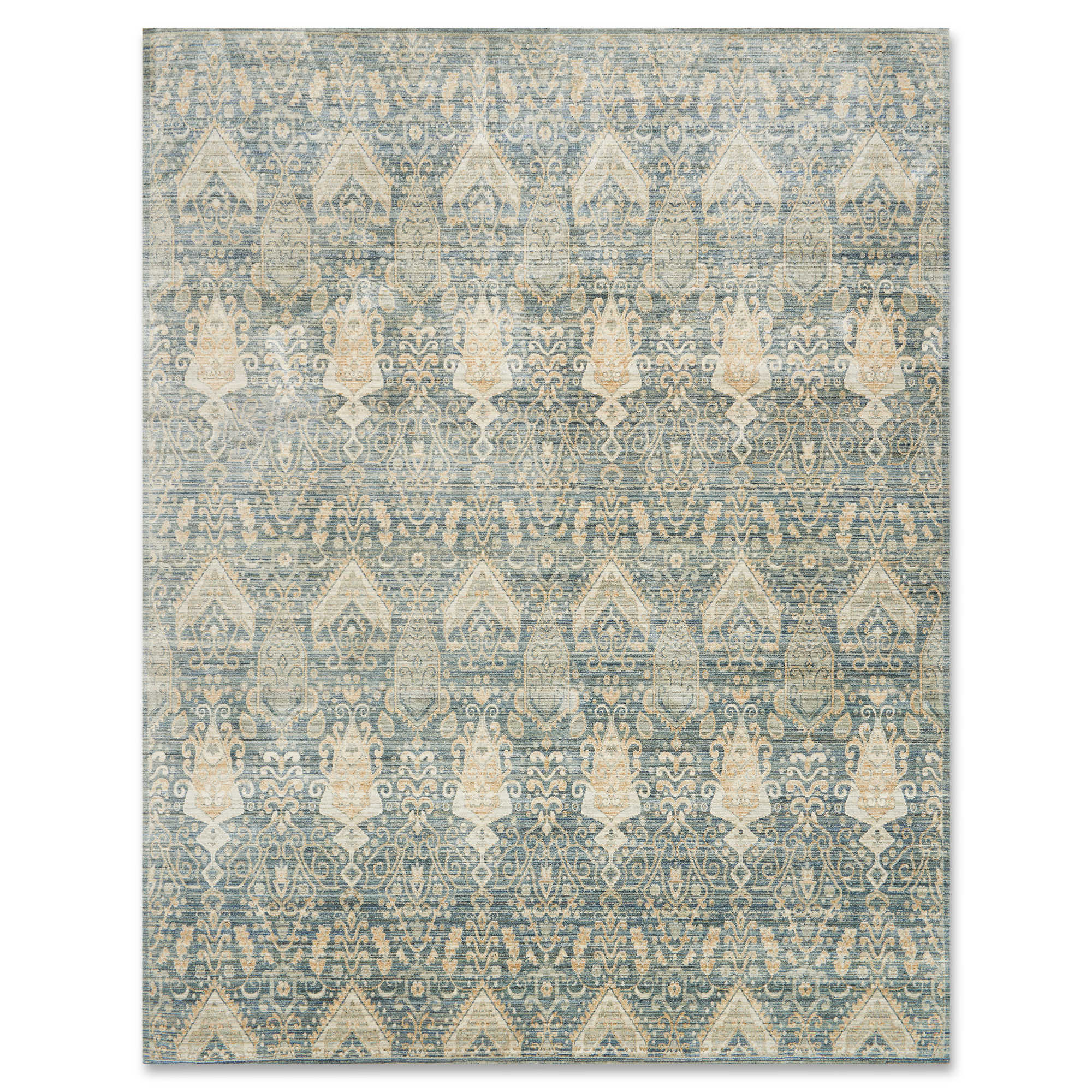 Her dancing is goofy, but her taste in home décor is surprisingly chic. There's actually nothing bad to say about Ellen DeGeneres' home goods line for Bed, Bath, and Beyond except one important detail: it's kind of expensive. As you peruse the selection of $50 throw pillows and $1,100 rugs, you may find yourself wondering if you can use those expired 20% off coupons on everything. Because, yikes.
Next: The reigning queen of home decor has one major problem.

6. Joanna Gaines' modern farmhouse décor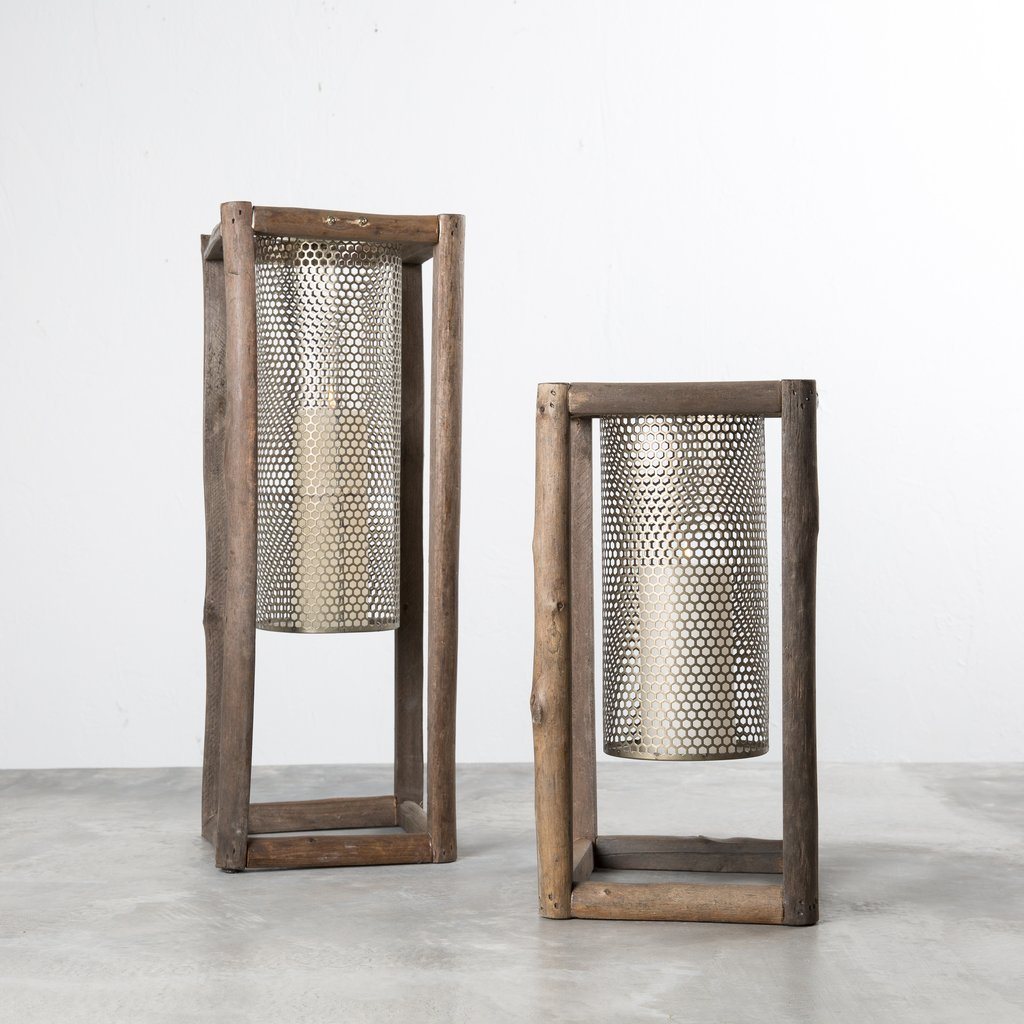 It seems a little bit like blasphemy to speak negatively about anything Joanna Gaines has to offer, but when it comes to home décor, even Joanna has a couple of critics. And her offerings in the form of Magnolia Home and Hearth & Hand exclusively at Target aren't always well received.
The cool thing about antiques is that they have a history. The not-so-cool thing about fake antiques that were manufactured in China is that the well-worn patina is totally fake — kind of like this weird faux grass mat. So if you want to "take Joanna Gaines home with you," by all means, purchase her products. But if you'd rather cultivate your own sense of style and channel the tricks and tips she taught you, try scoping out a real antique market instead.
Next: This actress should stick to acting.

7. Mandy Moore's photo décor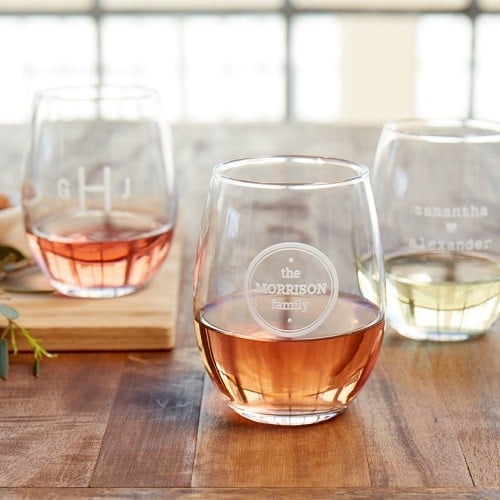 It's a little hard to make fun of Mandy Moore's collab with Shutterfly because the This is Us star claims it was inspired by memories with her family, which is legitimately sweet. But at the same, looking at the array of basic canvas prints, ceramic tiles, and wine glasses, the only question that comes to mind is: Why?
It doesn't take much creative prowess to "design" a simple stemless wine glass where the user simply inputs his or her own etchings to personalize it. So why bother with a collection at all? We love you, Mandy, but it seems your skills with singing and acting are a lot more tangible.
Read more: Home Decor Items You'll See Everywhere in 2018
Check out The Cheat Sheet on Facebook!