10 of the Best BBQ Restaurants in America
Some vacations are all about checking out the local art scene, the outdoors, or historic destinations. These cultural experiences make for some fantastic trips, but let's not forget about the role great grub plays. Delicious food is more than enough reason to head out of town for some folks, especially when that food is barbecue. We're sharing 10 of the best joints for smoked meat across the country that are worth the price of a plane ticket. Don't see your favorite? Tweet us @cheatsheet with your picks.
1. Smoque BBQ (Chicago)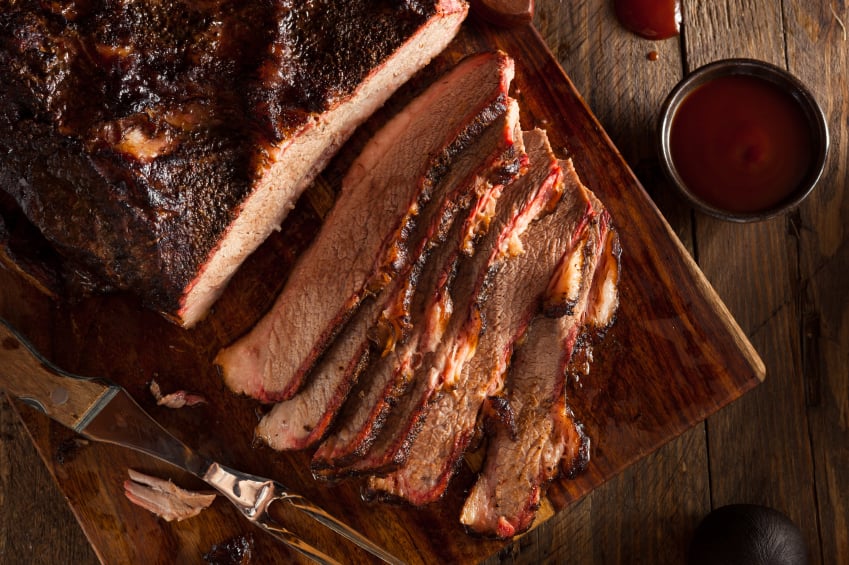 It's not all hot dogs and deep dish pizza in the windy city. While it's not one of the most expected places to visit when you want to dig into some great ribs or pulled pork, Chicago's gaining a reputation thanks to Smoque. This eatery has only been around since 2006, but the long line of locals might fool you into thinking otherwise. Favorites include the brisket sandwich, ribs, macaroni and cheese, and barbecue beans. Since nothing goes better with barbecue than beer, be sure to pick up a six-pack of your favorite brew on the way. The restaurant doesn't serve alcohol, but it's BYOB.
2. Franklin Barbecue (Austin, Texas)
Texas is the land of brisket, and many barbecue places have been turning out fantastic versions for decades. Franklin Barbecue came along in 2009 and sort of stole the show thanks to owner Aaron Franklin's dedication to the craft. You'd be a fool to skip the beef, but the ribs, sausage, and pulled pork are also fantastic. And don't skip the espresso barbecue sauce, which is significantly more delicious than it sounds. Don't even think about trying to head here for dinner, because you'll be sorely disappointed. The place opens at 11 a.m. and closes once they sell out, often around 2 p.m.
3. Lexington BBQ (Lexington, N.C.)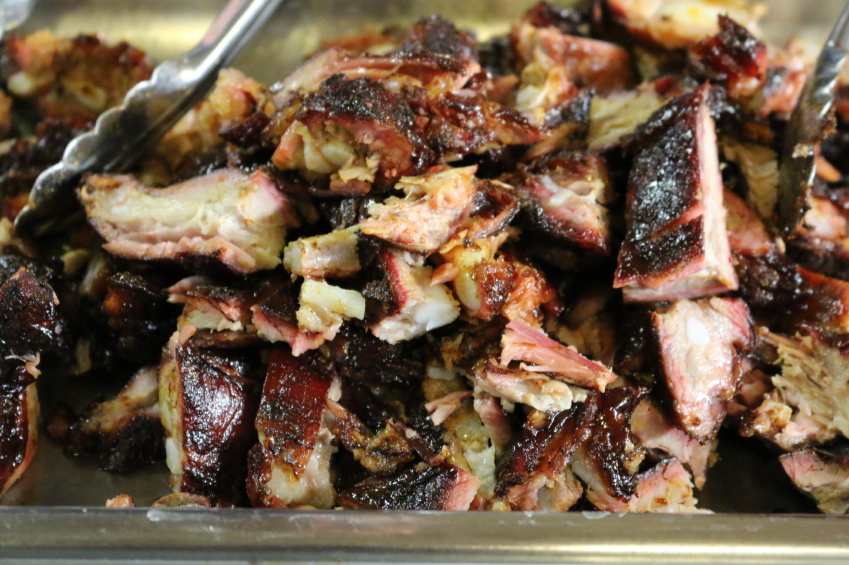 North Carolina pretty much rules the pulled pork scene, so competition is pretty stiff. Get one of the best versions at Lexington BBQ, which has been operating since 1962. It goes without saying that your meal should include pig, so make sure to order yours with some "outside brown" to get a taste of the flavorful exterior. If you're feeling especially lazy, take advantage of the curb service. Just roll down your window and place your order.
4. Central BBQ (Memphis, Tenn.)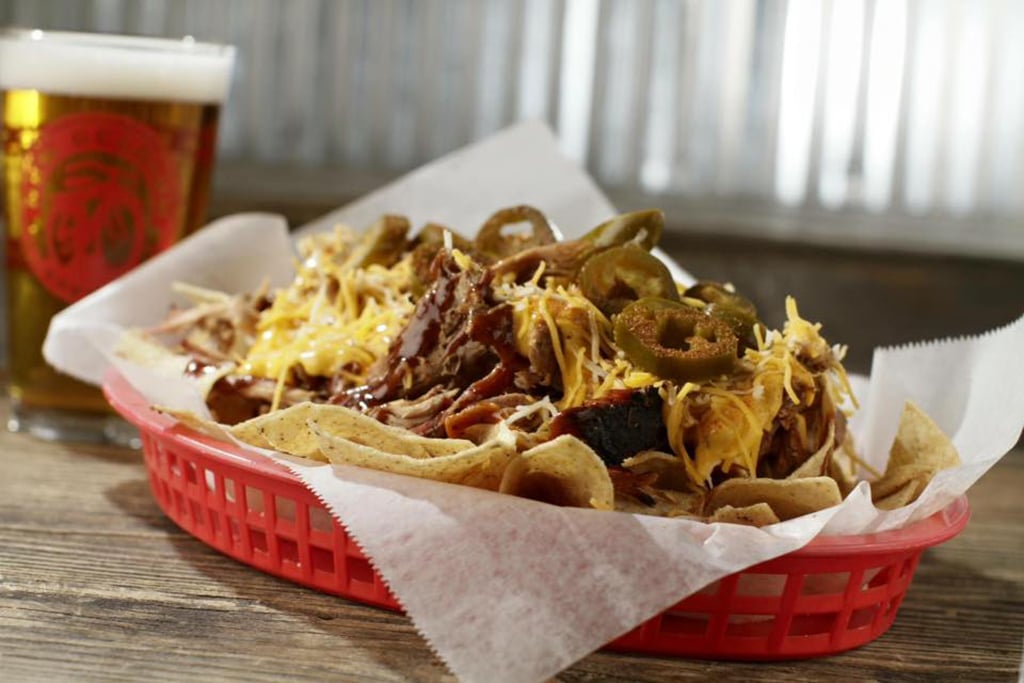 A lot of barbecue restaurants gain a following by sticking with tradition. Central BBQ is not one of those restaurants. While you can get a standard sandwich or platter, offerings like pulled pork nachos, smoked chicken wings, and chips with blue cheese dip steal the show. There are now three locations of this beloved restaurant, but head to the midtown outpost in the summer to take advantage of the fantastic patio.
5. Bogart's Smokehouse (St. Louis)
St. Louis has a number of great places to grab barbecue, and it's often a heated debate among locals. So why Bogart's Smokehouse? This restaurant came in at No. 34 on Yelp's list of 100 best places to eat in 2015. It's hard to argue with so many positive reviews, so head to St. Louis's Soulard neighborhood to get a taste of the ribs, which are slathered in apricot preserves, then brûléed. Though most folks go for pork or beef to fulfill their barbecue needs, Bogart's also makes phenomenal smoked turkey.
6. Big Bob Gibson Bar-B-Q (Decatur, Ala.)
Barbecue sauce is a controversial topic, with most people preferring either a sweet version with plenty of tomato or the vinegar-based style popular in North Carolina. Such arguing is silly, especially when you consider it completely skips Alabama's contribution. Folks who've never been to Big Bob Gibson Bar-B-Q in Decatur might not be aware this creamy, tangy sauce even exists. If you find yourself among one of these unfortunate souls, it's time to rectify the situation immediately. The go-to order here is the smoked chicken coated in the signature sauce.
7. Joe's Kansas City Bar-B-Que (Kansas City, Kan.)
Formerly Oklahoma Joe's, Joe's Kansas City Bar-B-Que turns out some great pulled pork and ribs. The real showstoppers, though, are the specialty sandwiches. Try the Hog Heaven, a bun piled high with pork and sausage, or the Z-Man, a brisket sandwich with provolone and onion rings. The original outpost of this restaurant sits inside a gas station, so you know people aren't headed here for the ambiance.
8. Henry's Smokehouse (Greenville, S.C.)
When you want a basic barbecue platter, Henry's Smokehouse is the place to be. It's the type of place where you'll see business professionals out to lunch alongside construction workers, meaning it's all about the food. Our pick is the chopped pork plate with slaw and baked beans. The fries are also surprisingly tasty, so consider ordering an extra side.
9. The Joint (New Orleans)
It's easy to get your fill of great food in New Orleans by digging into a muffuletta, a po' boy, gumbo, or beignets. Whatever you do, just don't skip barbecue at The Joint. The restaurant opened its doors in 2004 and outgrew the tiny space by 2012 due to growing demand. It's easy to see what all the fuss is about when you see the menu boasts favorite regional styles from all over the country. They make great brisket, pulled pork, and Cajun sausage. These folks love smoking so much, even the salad dressing gets the treatment.
10. Fox Bros. Bar-B-Q (Atlanta)
This Atlanta restaurant does a mashup of Texas barbecue and southern food you have to taste to believe. Case in point: The Fox Bros. "Burger" is a mound of chopped brisket topped with tomato, red onion, pickles, pimento cheese, and jalapeño mayo on a buttery brioche bun. No matter what dish you go for, start your meal at Fox Bros. Bar-B-Q with strangely addictive fried pickles or some smoked wings. And no worries if brisket isn't your thing because they also work wonders with pork shoulder.