5 of the Best Cities for Shopaholics on Vacation
If you can't wait to get your hands on the latest jackets, sweaters, and jeans for weekend adventuring and exciting nights out, then you know how difficult it can be to find your exact sense of style in your local mall. While everyday department stores can hold hidden gems every once in awhile, it's easy to feel like you're in a rut where you can't seem to find anything that meets your clothing needs. If you're a self-proclaimed shopaholic who's tired of looking in the same stores year after year, then it's time to look at cities around the world that are known for their excellent selection. Reserve some time off and travel to these five destinations if shopping 'til you drop sounds like your idea of a good time.
1. Tokyo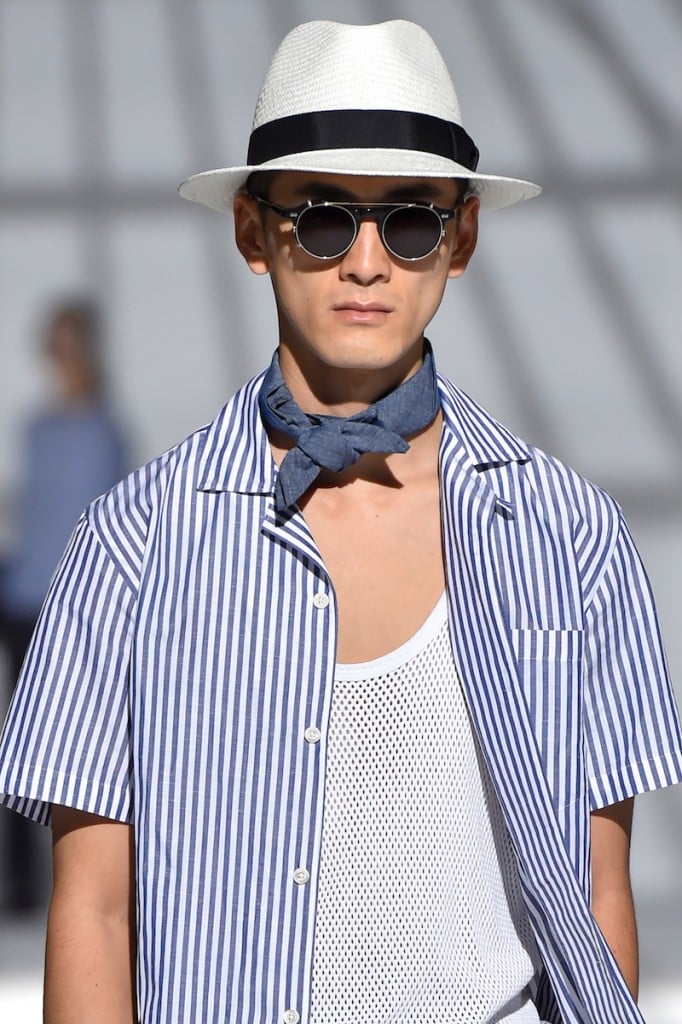 This major city is constantly buzzing with life, and perfect for shopaholics. According to JapanVisitor, the Shinjuku station is the city's most vivacious commercial centers. The beauty of this major shopping area is that it's accessible via public transit, so if you do find yourself in Tokyo, you can grab a subway or bus to the Shinjuku station and find shops immediately upon exiting. From department stores to high-class boutiques, you'll find everything you're looking for within a matter of blocks.
If you take the West exit out of the Shinjuku station, you'll be immediately greeted by major department stores and places to get electronics. Exiting through the South exit will take you to the trendier stores that won't blow your back account out of the water. Through the East exit, you'll find Shinjuku-dori Street, which is known for its extravagant, high-end stores that are worth the visit even if you don't plan on buying much. There are also hotels and dining areas here,  so you can stay for days.

2. Santa Fe, N.M.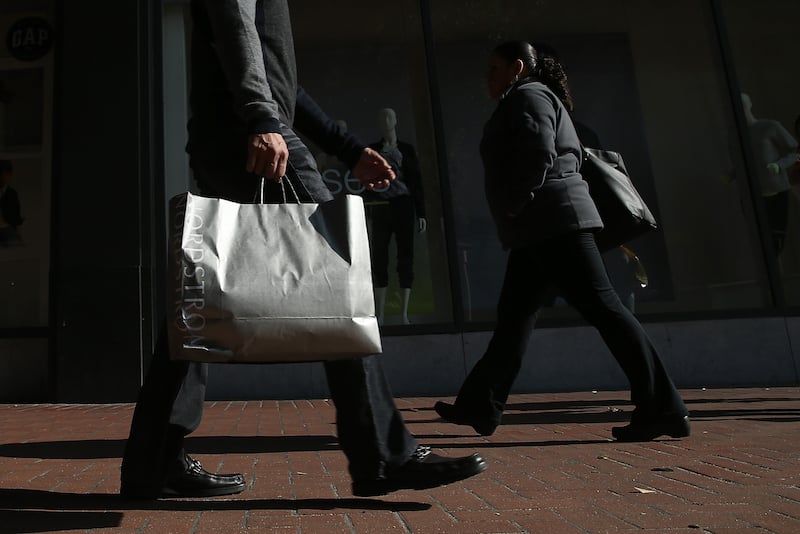 If you're not looking to get too far away from the U.S., but still want to travel to one of the greatest shopping cities ever, then venture to Santa Fe. According to USA Today's 10Best, Santa Fe is one of the best places to go shopping in the country. Whether you love clothes, furniture, or worldly art pieces, there's a little something for every shopaholic who ventures here.
It's truly an experience to go shopping in Santa Fe, partly because much of you experience will take place old historic buildings that line the streets. Similarly, there are tons of stylish Southwestern vibes in the stores, so don't be surprised to find quite a few cowboy boots, handmade leather belts, and beautiful silver and turquoise jewelry that's authentic to the region. You'll find galleries mixed among the jewelry and clothing stores, too. You can't leave this city without visiting the Tesuque flea market, where vendors worldwide gather to sell their handmade art, baskets, clothing, textiles, and other goodies.

3. Paris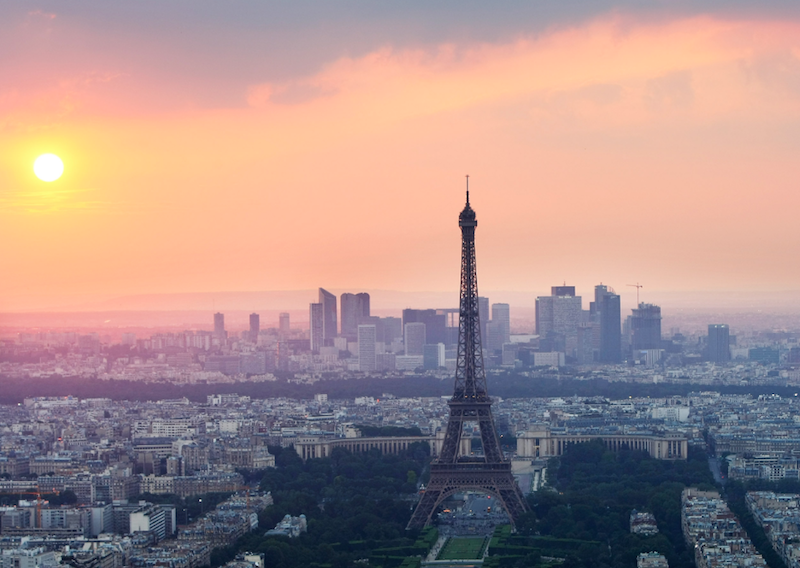 Home to some of the most high-profile designers and runway walkers in the world, Paris showcases shopping like no other. According to Courtney Traub, a Paris travel expert for About.com, it's possible to venture out without spending every nickel and dime.
If you venture over to the Louvre-Tuileries neighborhood of Paris, which is accessible by public transit, you're sure to find high-end fashion stores and amazing furniture. The Saint-Honoré fashion district here is home to Versace, Hermes, and Yves Saint Laurent, just to name a few. If you're looking for grandeur, try visiting the Bell-Epoque department stores, which are dazzling in both size and design. These department stores have tons of top designer collections, jewelry stores, and gourmet food. If grandiose shopping isn't your thing, you can also check out the vintage collections and handcrafted jewelry stores found in the Marais quarter.

4. New York City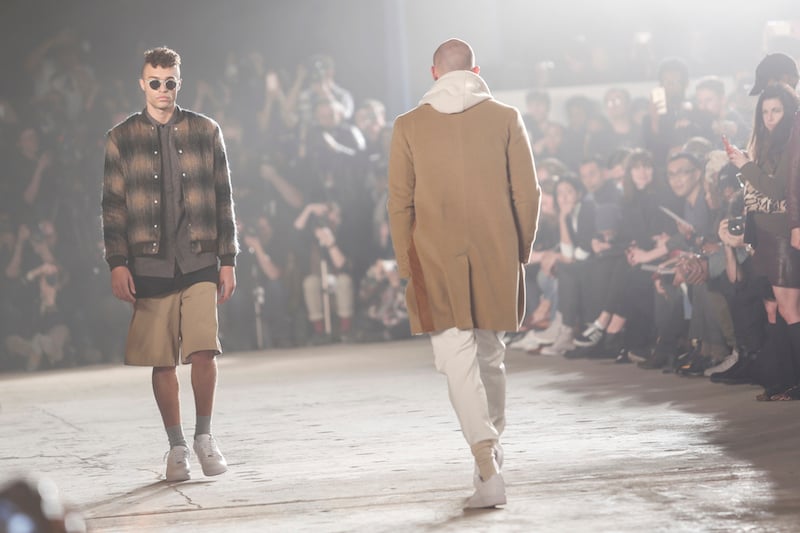 We can't do a list of the best cities for shopping without mentioning New York. Home to its own fashion week, this city is bursting with life at every corner, and shopaholics are sure to find everything they're looking for, no matter what corner of the city they're in. From top designer stores to avant-garde experimental clothing shops, you'll find all of your shopping needs in this city.
If you're on the Lower East Side, check out the historic shopping on Orchard Street, where you'll find hipster boutiques and emporiums as well as art galleries. And of course, SoHo is well known for its shopping options, with big names like H&M, Bebe, and Club Monaco all within walking distance of each other. Check out Racked NY's guide to get started.

5. London
Another high-profile city that designers flock to is London, and during this city's fashion week, the streets are flooded with the most famous and eclectic designers. If you're visiting London, you'll definitely want to bring a little bit of extra cash with you. While you can still go to beautiful department stores that won't destroy your bank account, there are so many expensive, one-of-a-kind fashion pieces you'll want to check out. And notable designers like Victoria Beckham, Christopher Kane, and Simone Rocha got their start here, so we know this city is serious about their shopping.
If you're unsure of where to start, try visiting the Mayfair district, as this is where many top designers have flocked. Christopher Kane's store lives in this area, as does Victoria Beckham's and Simone Rocha's, Fashionista reports. If you're in central London, check out Dover Street Market, a six-floor store that's filled with a mix of major designers and more affordable brands. If you're in some of the high-class London neighborhoods, such as Belgravia or Chelsea, then you'll have to stop in Alex Eagle for the most elegant housewares or Moda Operandi, which actually requires you to book an appointment.