10 of the Best International Foods You Have to Try
As much as you may like to, it isn't always feasible to travel to Paris for its renowned croissants or India for its curry. Most foodies have to explore local restaurants to discover dishes and tastes from around the world. With so many people from other cultures around you, it isn't hard to find home cooking that takes you to another world.
These must-try dishes are some of the most sought-after flavors in the world. Your job is to find a restaurant that sticks to the country's traditional way of cooking so you can get the most authentic meal possible. If all else fails, give the dish a shot yourself. The Internet is brimming with genuine recipes from around the world.
1. China: Jiaozi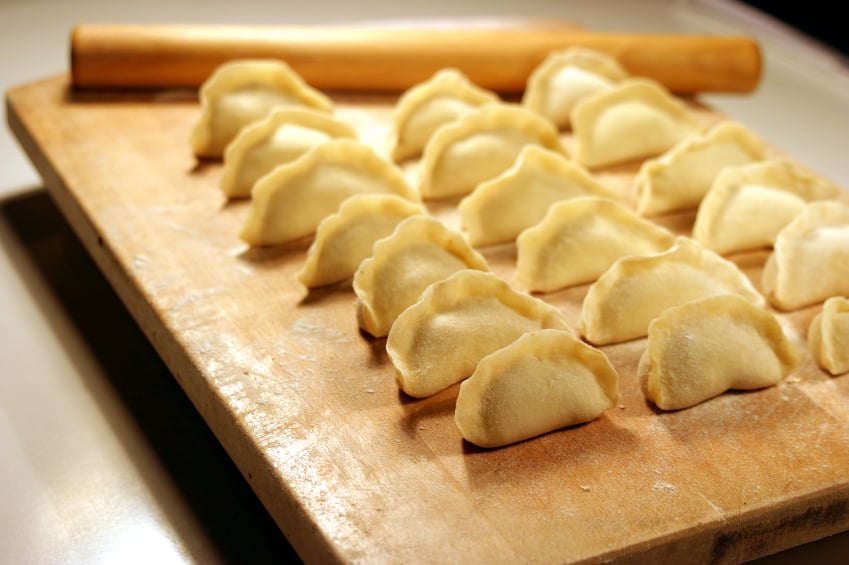 Everyone loves dumplings, and this Chinese variation does not disappoint. Jiaozi are filled with mincemeat and veggies and wrapped up in a yanbao (silver ingot) shape before being deep-fried. These delicious packages of goodness are dipped in spicy sesame oil and are often eaten for breakfast in China. Here's a great recipe for pork and cabbage jiaozi.
2. Costa Rica: Gallo Pinto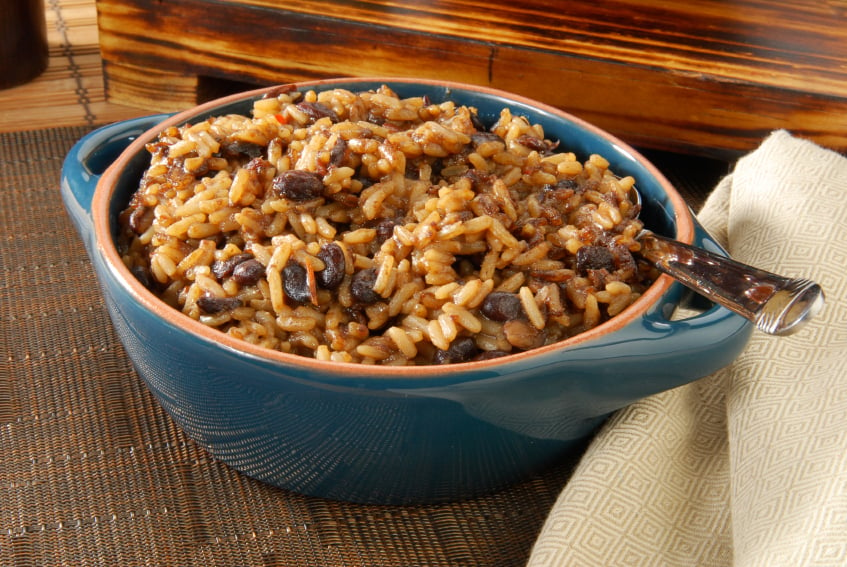 This traditional Costa Rican breakfast item may be the easiest to re-create at home. It consists of rice, black beans (seen in photo), eggs, and tortilla. Often this dish is paired with fried banana or ripe avocado, which tames the salty rice and provides a pop of color to the dish. Here's an easy recipe. Make extra rice and beans for next-day leftovers.
3. Czech Republic: Goulash and Bread Dumplings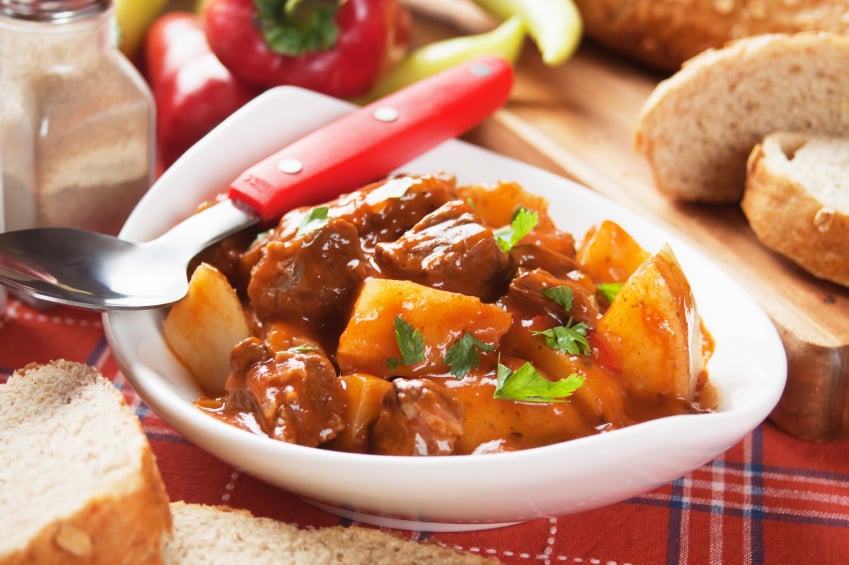 This Czech staple is as hearty as it sounds with bread dumplings and thick, meaty gravy. The dumplings are made with flour, milk, eggs, and stale bread crumbs and have a light, fluffy texture. The goulash is like a thick stew or gravy and stars beef (and sometimes the famous Czech beer) as this dish's most defining ingredient. The dumplings can be difficult to master, so it may be easier to save this must-eat for a night out.
4. Vietnam: Pho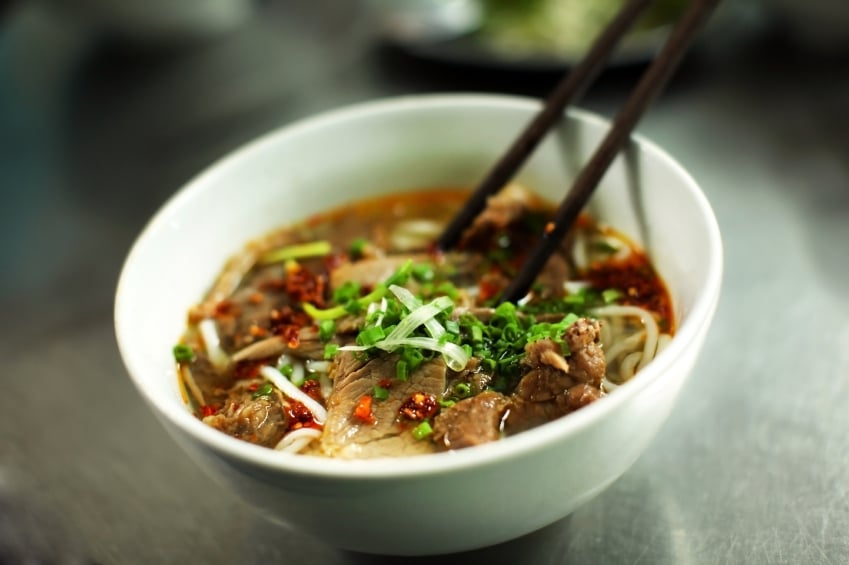 This delicious broth-based soup is full of rice noodles, herbs, fresh veggies, and spices. Traditional pho includes thinly sliced beef that is thrown in the soup at the last minute to flash cook. Pho Ga uses chicken rather than beef, and there are options for tofu as well. Regardless of your protein of choice, you will have no trouble slurping up this spicy noodle soup. With so many pho restaurants popping up, this dish is easy and inexpensive to get out, or you can try making the soup yourself.
5. Germany: Jägerbraten mit Spätzle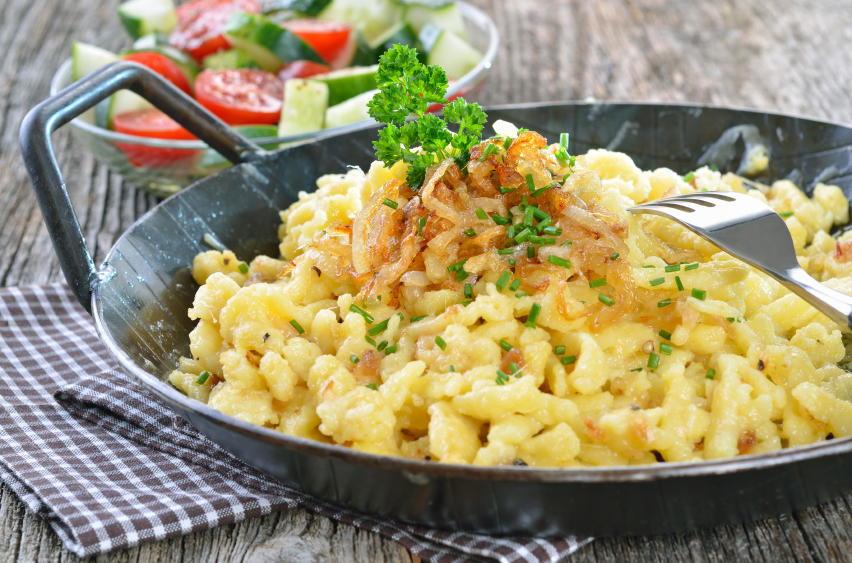 This dish hails from the south of Germany and is the ultimate German comfort food. The thick stew is packed with protein from lentils, bacon, and vegetables, and is served over Spätzle (seen in photo). Often this dish is paired with Saitenwurst, or German sausages. You can make this recipe at home, or take the easy route and search out a traditional German restaurant.
6. Hong Kong: Dim Sum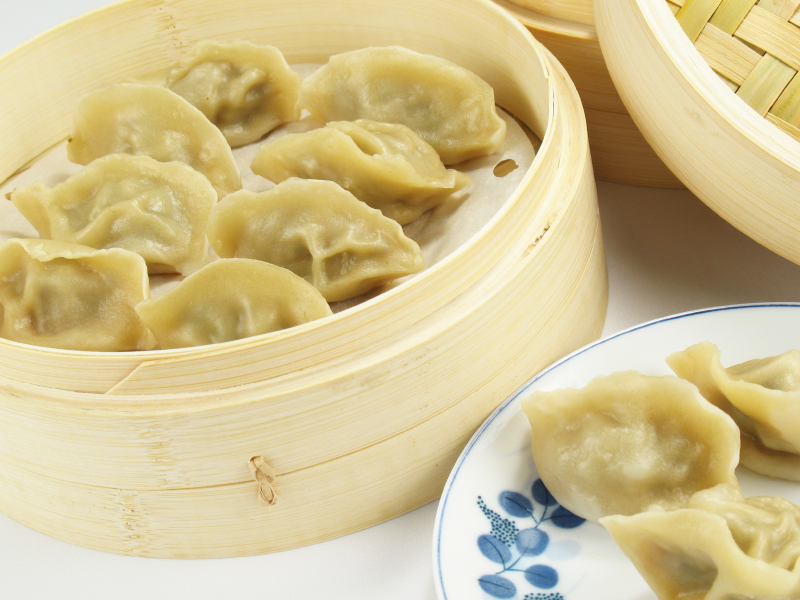 Dim sum is Cantonese fare that was traditionally served alongside teas for weary travelers or rural workers. Today, dim sum is a weekend morning meal usually eaten by Hong Kong families. Dim sum consists of what seems like hundreds of small dishes including dumplings, buns, noodle rolled dishes, meat based dishes, and of course, sweets like tarts, puddings, and custard filled buns. This meal should be eaten out unless you have the time and desire to re-create your favorite dim sum options.
7. India: Masala Dosa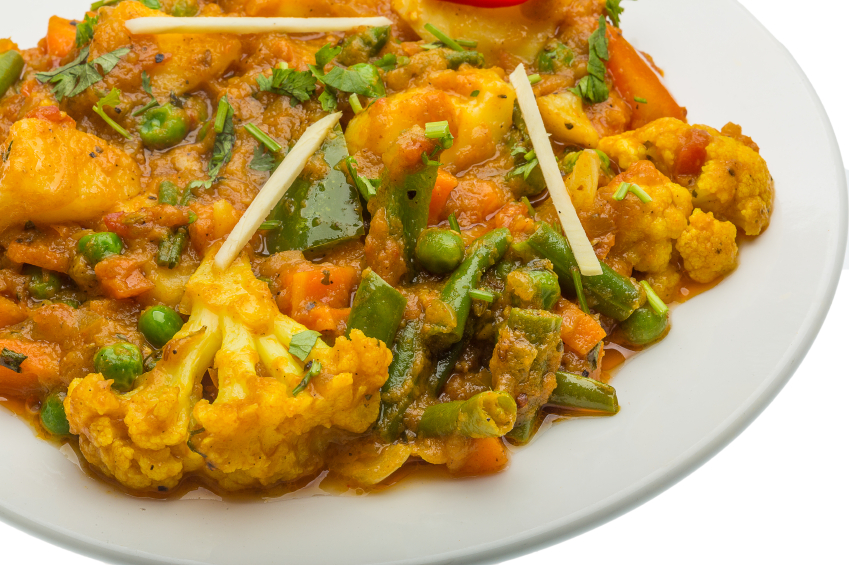 This southern Indian dish is full of fragrant smells and unique flavors that will leave you wanting more. The dosa is a very thin crepe that is made from rice, which is then stuffed full with spiced potatoes, veggies, and onions. This dish is often topped with coconut chutney or a variety of chutney options including chili, mint, and coriander based chutneys. Indian street stalls and vendors traditionally serve this dish, but your local Indian food restaurant may serve up a similar rendition. To make this dish yourself, start with this simple recipe.
8. Morocco: Tagine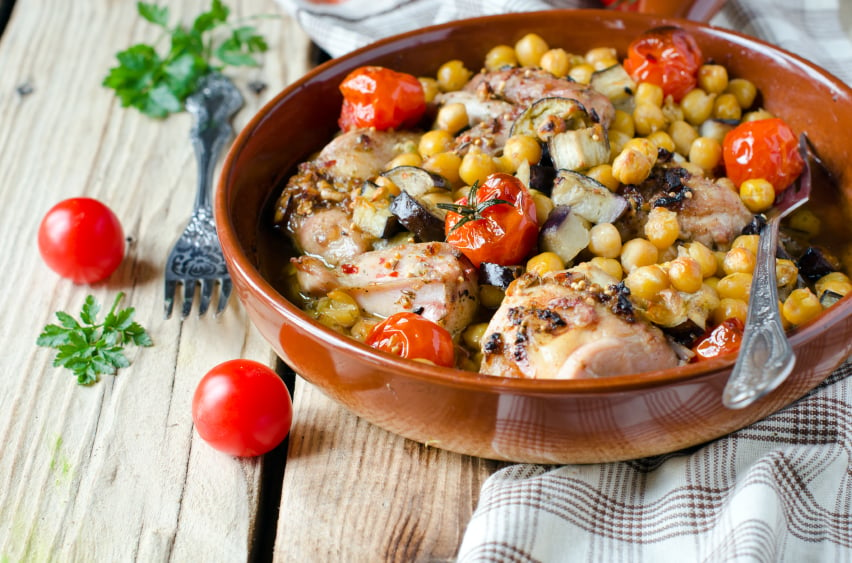 This stew-based dish is cooked slowly in a special dome-shaped clay pot to keep the ingredients moist and full of flavor. The dish is often cooked with lamb or chicken and has a savory, smoky flavor. This must-try Moroccan meal is served over couscous and traditionally eaten with your hands. You can try this recipe, but unless you have the proper cookware, you may want to leave this one to the pros. 
9. Peru: Ceviche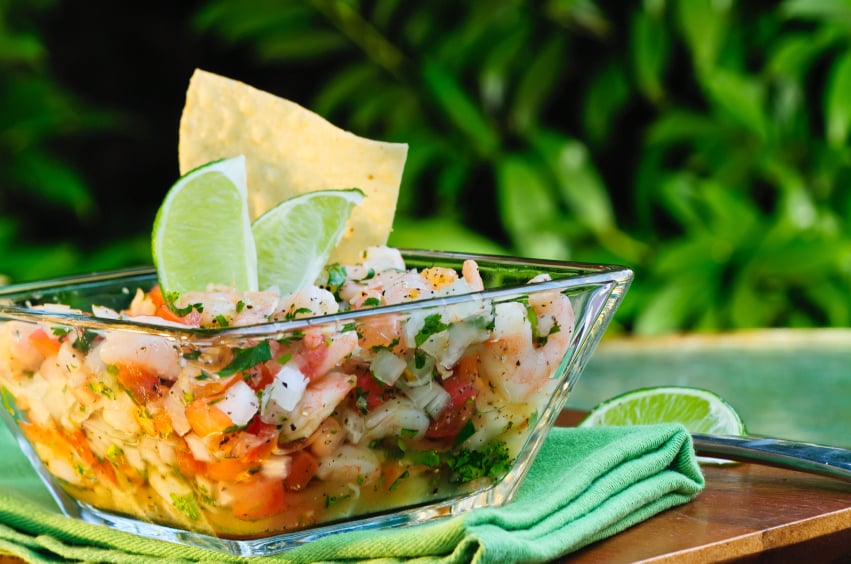 Many fine-dining restaurants have replicated this coastal Peruvian dish, so you only need to replicate this must-eat food if you have easy access to fresh fish. The traditional Peruvian ceviche is made with slices of raw fresh fish cured in citrus until it's marinated to perfect tenderness. The citrusy flavor mixes perfectly with herbs, chili, red onion, fried and boiled corn, and sometimes sweet potato to cut the acidity. The ceviche can be scooped up with lettuce leaves or fried plantain chips.
10. Switzerland: Cheese Fondue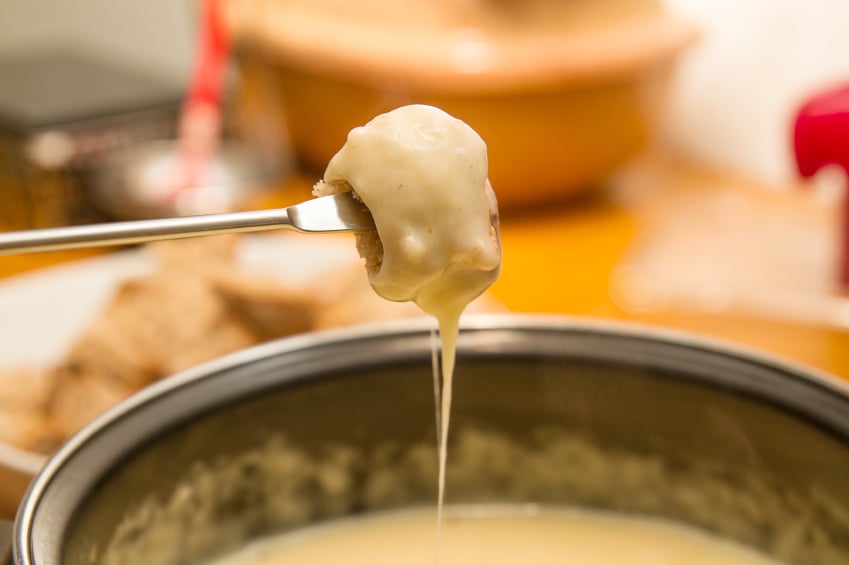 This warming dish originated in the Alps as a peasant dish that utilized available winter ingredients like cheese, wine, and bread. If you love cheese, this dish will quickly become one of your favorites. To cook cheese fondue yourself you'll need a fondue pot and skewers, but if you have the tools, the recipe is fairly simple. For an easy option, try this decadent meal at a French or Swiss restaurant.
More from Culture Cheat Sheet: