The Best Recipes Using Summer Berries
The summer produce season is sweet, but it doesn't last for long. Berries are particularly fleeting, so it's important to take advantage of the fresh produce while you can. Berries can be enlisted in a number of sweet and savory recipes, and they not only bring both flavor and color to dishes. Whether you have more of a sweet or savory tooth, there's a summer berry recipe out there for you, and we're highlighting seven of the best. Round up your fruit, then check back for these recipes using summer berries.
1. Blueberry French Toast Casserole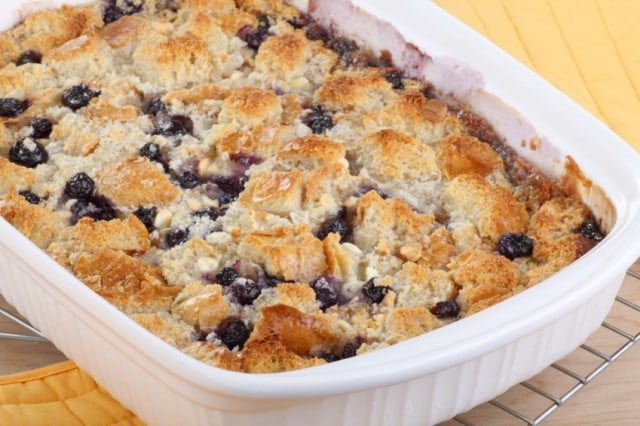 To enjoy your blueberries first thing in the morning, prepare this blueberry french toast casserole from Sally's Baking Addiction the night before. The prep work takes only 25 minutes and the refrigerator does all of the hard work for you. Your casserole will be made with bread, eggs, whole milk, and brown sugar, and it'll be studded with a full cup of blueberries. The sweetest part of all is the sugary streusel that tops it in the morning. For an extra sweet treat, top with even more fresh fruit, maple syrup, and confectioners' sugar.
Ingredients:
1 loaf french bread, sourdough bread, or challah, cut into 1-inch cubes
1 cup fresh or frozen blueberries
8 large eggs
2¼ cups whole milk
½ teaspoon ground cinnamon
¾ cup packed light brown sugar
1 tablespoon vanilla extract
Streusel topping:
⅓ cup packed light brown sugar
⅓ cup all-purpose flour
½ teaspoon ground cinnamon
6 tablespoons unsalted butter, cold and cubed
Optional ingredients
Extra blueberries
Fresh fruit
Maple syrup
Confectioners' sugar
Directions: Grease a 9-by-13-inch pan with butter or nonstick spray. Spread bread cubes into the prepared baking pan and top evenly with blueberries. Set aside.
Whisk the eggs, milk, cinnamon, brown sugar, and vanilla together until no brown sugar lumps remain. Pour over the bread. Cover the pan tightly with plastic wrap and stick in the refrigerator for 3 hours — overnight.
Preheat oven to 350 degrees Fahrenheit. Remove pan from the refrigerator.
Prepare the topping by whisking the brown sugar, flour, and cinnamon together in a medium bowl. Using two forks, a pastry blender, or your fingers, cut in the cubed butter. Sprinkle the topping over the soaked bread.
Bake for 45 to 55 minutes or until golden brown on top. Let sit briefly, then serve.
2. Strawberry Banana Bread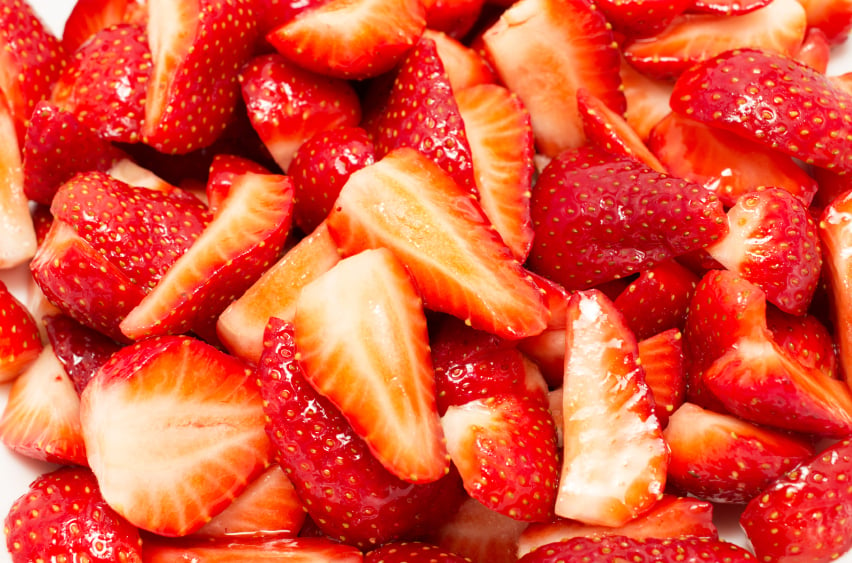 We all know banana bread is perfect for overripe bananas, but adding summer strawberries to the mix takes your quick bread up a notch. Check out this recipe for strawberry banana bread from The Recipe Critic for direction. It yields two loaves of that will make for easy breakfasts or snacks throughout the week, and it only requires baking staples. As long have you have bananas and fresh strawberries, anyone can make this decadent breakfast bread.
Ingredients:
½ cup unsalted butter, softened
1 cup granulated sugar
2 large eggs, beaten
3 ripe bananas, mashed
2 cups flour
1 teaspoon baking soda
½ teaspoon salt
1½ cups fresh strawberries chopped and tossed in 1 tablespoon of flour
Directions: Preheat oven to 375 degrees Fahrenheit. Spray two 9-by-5-inch loaf pans with nonstick spray. Set aside.
In a large bowl, using an electric or stand mixer with paddle attachment, cream butter and sugar until light and fluffy. Add eggs to sugar mixture and beat until combined. Add mashed bananas and mix until combined.
Sift all dry ingredients, then slowly add to banana mixture and mix until flour is just combined. Fold in floured strawberries.
Pour batter into prepared loaf pans and bake for 15 minutes. Reduce heat to 350 degrees Fahrenheit and bake for an additional 30 minutes, until edges are slightly brown and a toothpick inserted into center comes out with a few moist crumbs attached. Let cool completely before removing from loaf pans.
3. Berry Summer Pudding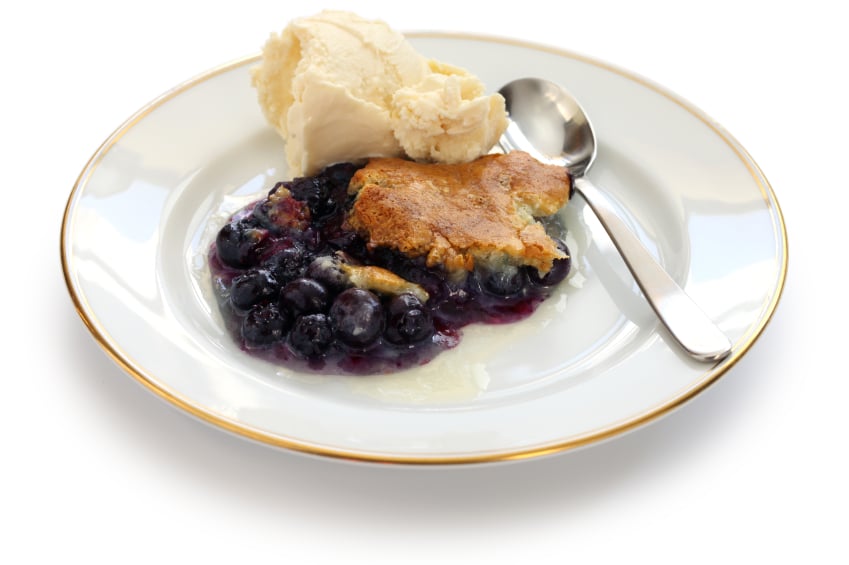 If you don't want to turn on your oven, this berry summer pudding from Epicurious is always an option. It'll cool you down and employ all of your berries that are threatening to go bad. You'll combine those berries in a large pot along with sugar and water to make a simple sauce. Then, it's time to prepare your cinnamon bread and pour your warm berry sauce over it, repeating layers as you go. The final product will chill in the refrigerator for at least an hour before it's ready to be served.
Ingredients:
2 pints strawberries, hulled, quartered
2 pints blueberries
2 pints blackberries
2 pints raspberries
1 cup plus 2 tablespoons sugar
1 vanilla bean, split lengthwise
1 (1-pound loaf) brioche or challah bread, cut crosswise into 1-inch slices
6 tablespoons unsalted butter, room temperature
½ teaspoon ground cinnamon
Directions: Line pan with plastic wrap. Place on a rimmed baking sheet. Combine all berries, 1 cup sugar, and ½ cup water in a large pot. Scrape in seeds from vanilla bean. Bring to a simmer, stirring to dissolve sugar. Simmer for 10 minutes. Set berry sauce aside.
Spread bread slices with butter. Mix remaining 2 tablespoons sugar and cinnamon in a small bowl. Sprinkle over bread slices.
Drizzle ½ cup warm berry sauce over bottom of pan. Line pan with a single layer of bread, cutting to fit as needed. Pour 1½ cups berry sauce over. Repeat layering 2 more times. Pour any remaining sauce over. Cover with plastic. Set a plate slightly smaller than pan on top of pudding to weigh down, keeping bread submerged. Chill for at least 1 hour and up to 2 days.
Remove plate and plastic from top of pudding. Invert onto a plate. Release pan sides; remove pan and plastic.
4. Mixed Berry Popsicles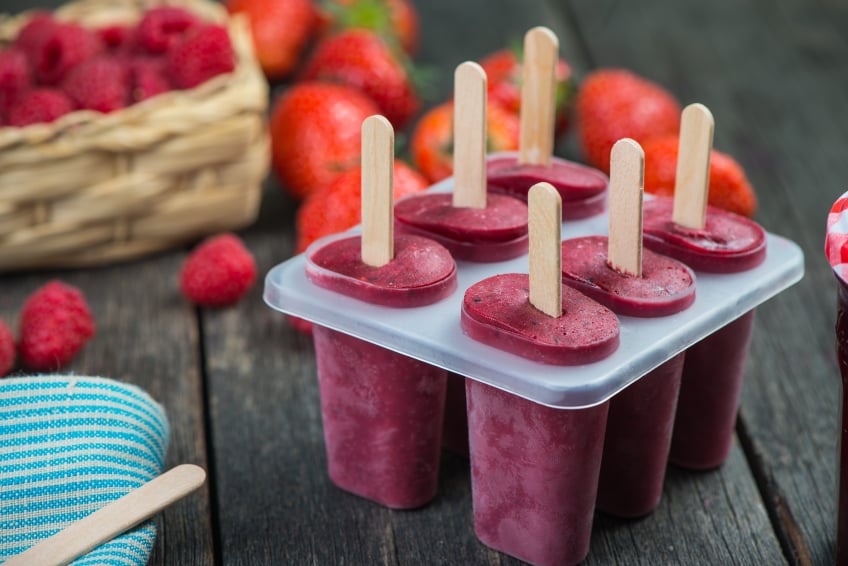 Popsicles are another refreshing summer treat that everyone should know how to make. These mixed berry popsicles from The Little Epicurean will not only cool you down and satisfy your sweet tooth. You can simply throw your berries into the blender and add syrup and lemon juice before freezing in molds. They'll be ready to eat in 4 hours.
Ingredients:
1 cup raspberries
1 cup blueberries
1 cup blackberries
2 cups sliced strawberries
6 tablespoons simple syrup, or more according to taste
2 tablespoons lemon juice
Directions: In a blender or food processor, purée together raspberries, blueberries, blackberries, and strawberries. Add simple syrup and lemon juice. Adjust sweetness according to taste.
Divide puréed fruit mixture among popsicle molds. Freeze for at least 4 hours, or until firm.
5. Wild Rice Salad with Corn, Blueberries, Almonds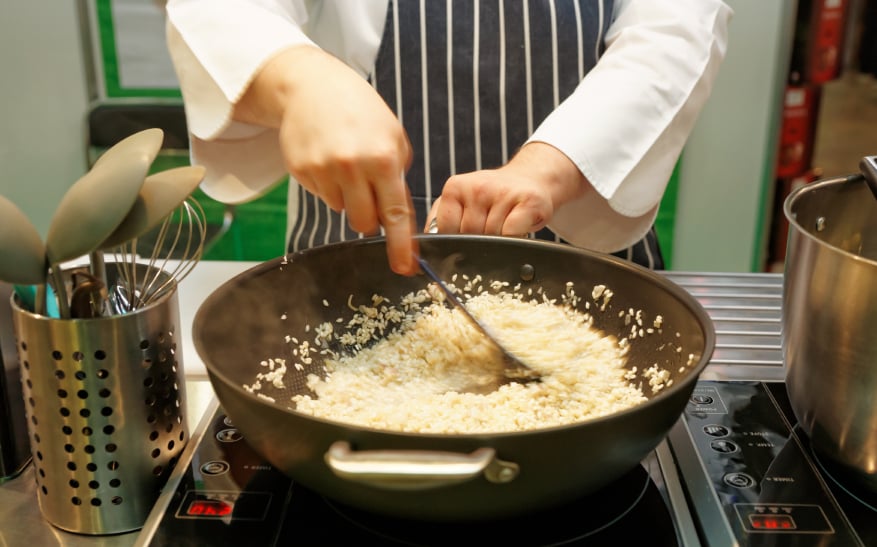 Over to the savory side of things, we come to this creative side dish that pairs well with light summer meals. Bon Appétit suggests serving the wild rice salad with fish, pork chops, or roast turkey. The sweetness of the corn and blueberries combines with the nutty almonds and brown rice to yield a side dish that's delicious and nutritious.
Ingredients:
½

garlic clove, finely grated

4½

teaspoons

fresh lemon juice

2

teaspoons

Champagne vinegar or white wine vinegar

1

teaspoon

sugar

¼

teaspoon

curry powder

¼

cup

olive oil

Kosher salt, freshly ground pepper
Rice
½

cup

long-grain brown rice

Kosher salt

½

cup

wild rice

¼

cup

almonds

1

ear of corn, kernels cut from cob

¼

cup

dried blueberries

2

tablespoons

chopped red onion

2

tablespoons

finely chopped parsley

Freshly ground black pepper
Directions: For dressing: Whisk garlic, lemon juice, vinegar, sugar, and curry powder in a small bowl to combine. Whisking constantly, gradually add oil until emulsified; season with salt and pepper.
For rice and assembly: Combine brown rice and 1 cup water in a small saucepan; season lightly with salt. Bring to a simmer. Reduce heat, cover, and cook until water is absorbed and rice is tender, 45 to 50 minutes. Remove from heat and let stand 10 minutes, then spread out on a large rimmed baking sheet and let cool.
Cook wild rice in another small saucepan of boiling lightly salted water until tender, 35 to 45 minutes. Drain and spread out next to brown rice; let cool.
Meanwhile, preheat oven to 350 degrees Fahrenheit. Toast almonds on a rimmed baking sheet, tossing halfway through, until golden brown, 8 to 10 minutes. Let cool, then coarsely chop.
Toss both rices, almonds, corn, blueberries, onion, and parsley in a medium bowl to combine. Drizzle with dressing and toss to coat. Season with salt and pepper.
6. Blueberry Dijon Chicken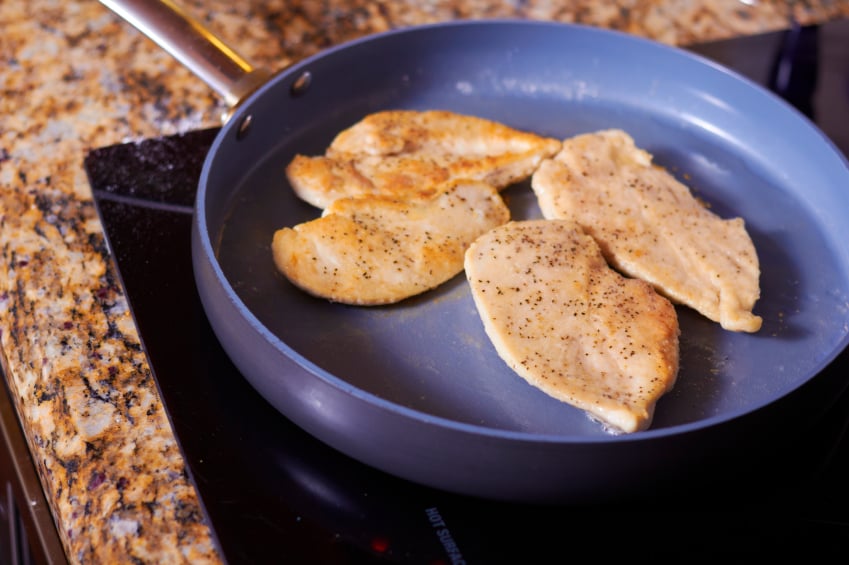 For a savory dinner that still has a hint of sweet, try this blueberry dijon chicken from Taste of Home. The flavor combination might sound unusual, but just wait until you try it. The interesting contrast of sweet and savory flavors work perfectly, and you'll get 4 servings in just 30 minutes.
Ingredients:
4 (6-ounce) boneless skinless chicken breast halves

¼ teaspoon salt

¼ teaspoon pepper

1 tablespoon butter

½ cup blueberry preserves

⅓ cup raspberry vinegar

¼ cup fresh or frozen blueberries

3 tablespoons Dijon mustard

Minced fresh basil or tarragon, optional
Directions: Sprinkle chicken with salt and pepper. In a large skillet, cook chicken in butter over medium heat for 6 to 8 minutes on each side or until a thermometer reads 170 degrees Fahrenheit. Remove and keep warm.
In the same skillet, combine the preserves, vinegar, blueberries and mustard, stirring to loosen browned bits from pan. Bring to a boil; cook and stir until thickened. Serve with chicken. Sprinkle with basil if desired.
7. Fruit Crumble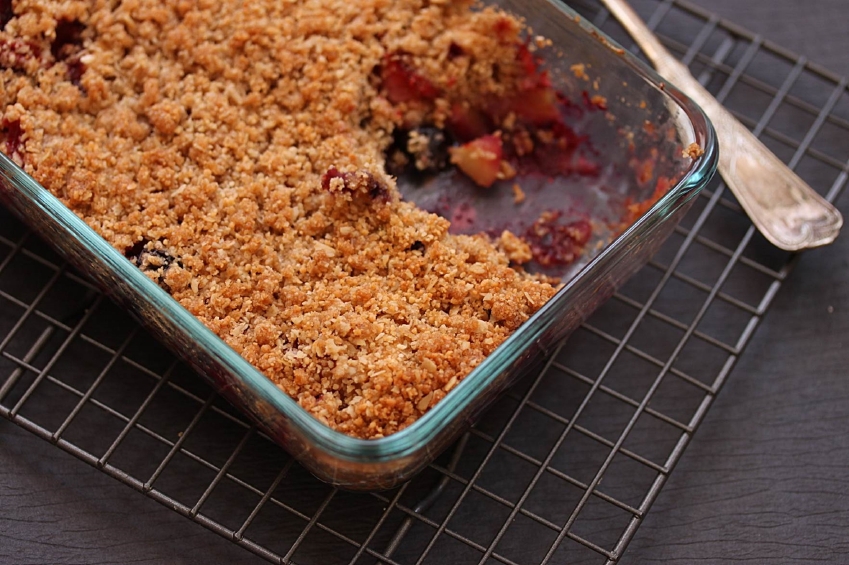 Everyone loves a good crumble, and the colorful dessert is yet another way to use up summer berries. This recipe from The Kitchn provides fool-proof instructions on how to make the rustic summer treat. You'll combine the fruit with sugar, lemon juice, cornstarch, and spices before pouring into a baking dish and assembling your topping. After 30 to 35 minutes in the oven, you'll have yourself a homemade, delicious dessert.
Ingredients:
Filling
6 to 7 cups fruit, enough to almost fill pan
½ to 1 cup sugar, depending on the sweetness of the fruit
1 to 3 teaspoons lemon juice, to taste
1 to 3 tablespoons cornstarch, depending on juiciness of fruit
1 teaspoon spice, like cinnamon, ginger, or nutmeg (optional)
For the crumble topping
1 cup (5 ounces) all-purpose flour
½ cup (4 ounces) brown sugar
1 teaspoon baking powder
½ teaspoon cinnamon (optional)
¼ teaspoon salt
8 tablespoons (4 ounces) unsalted butter, softened
Directions: Preheat oven to 375 degrees Fahrenheit.
Prepare the fruit filling: If necessary, dice the fruit into bite-sized pieces, removing any stems, seeds, or inedible parts. Toss the fruit with sugar, lemon juice, cornstarch, and any spices. Pour the fruit filling into the baking dish.
Prepare the crumble topping: Whisk together the flour, sugar, cinnamon, baking powder, and salt for the crumble topping. Cut the butter into a few large pieces and toss these in the dry ingredients. Using your fingers, a fork, or a pastry cutter, work the butter into the dry ingredients until large heavy crumbs are formed. Scatter the crumble over the fruit.
Transfer to oven and bake for 30 to 35 minutes, until the fruit juices are bubbling around the edges of the pan and the topping is firm to the touch. Let the crumble cool for at least 15 minutes before serving. Serve cold, room temperature, or re-warmed in a low oven for 20 minutes.
8. Strawberry Sorbet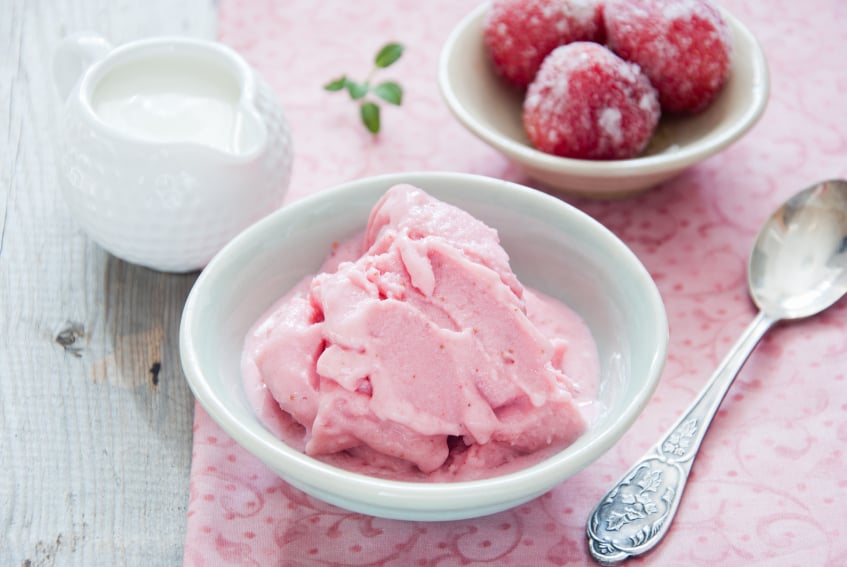 Last but not least is another fruit dessert that only enlists three ingredients: strawberries, sugar, and lemons. As long as you have an ice cream machine, you can make 1½ quarts of this tasty treat from from Food52. Once it gets a chance to set up a bit in the freezer, you can enjoy a homemade frozen treat that tastes of pure summer.
Ingredients:
2 to 3 

lemons, 1 seeded and roughly chopped and the others juiced

2 

cups sugar

2 

pounds strawberries, hulled
Directions: Place the chopped lemon and sugar in a food processor, and pulse until combined. Transfer to a bowl.
Purée the strawberries in a food processor, and add to the lemon mixture, along with the juice of 1 lemon. Taste and add more juice as desired. The lemon flavor should be intense but should not overpower the strawberries. Pour the mixture into an ice cream machine and churn until frozen.
More From Culture Cheat Sheet: