The Best Remote Beach Destinations for People Who Hate Crowds
While plenty of people love visiting the beach, one of the top complaints you'll hear from reluctant beachgoers is simply this: They hate the crowds.
The most beautiful beaches in the United States are hardly a secret — which can lead to overcrowding and frustration when you just want to stake out a good place on the sand that's not a million miles from the water. The annoyances of an overpopulated beach make even the most patient person lose their cool. Loud radios, screaming babies, smokers, inconsiderate individuals stepping on your beach blanket with sandy feet — the list goes on and on
But before you forgo your beach day, consider this: Not every gorgeous beach spot is overrun with people, and not every remote beach paradise requires you to leave the country. Read on for the absolute best beach destinations in the U.S. that also happen to be remote, secluded, and blissfully crowd-free.
1. Duck, North Carolina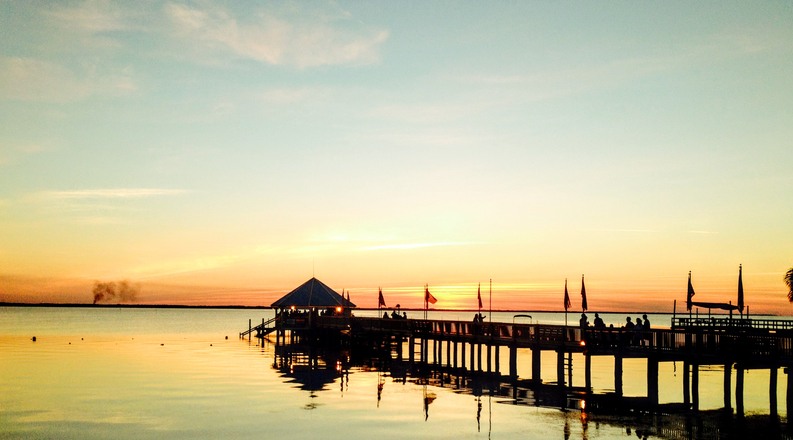 The Outer Banks is a 200-mile string of barrier islands off the coast of North Carolina, and with that much real estate, it's a fairly popular East Coast beach destination. Some Outer Banks beaches are more populated than others, so if you're searching for a quiet, relaxing place to enjoy the crashing waves, head to Duck. This town is 100% residential, and the lack of hotels keeps the crowds at bay.
2. Cumberland Island, Georgia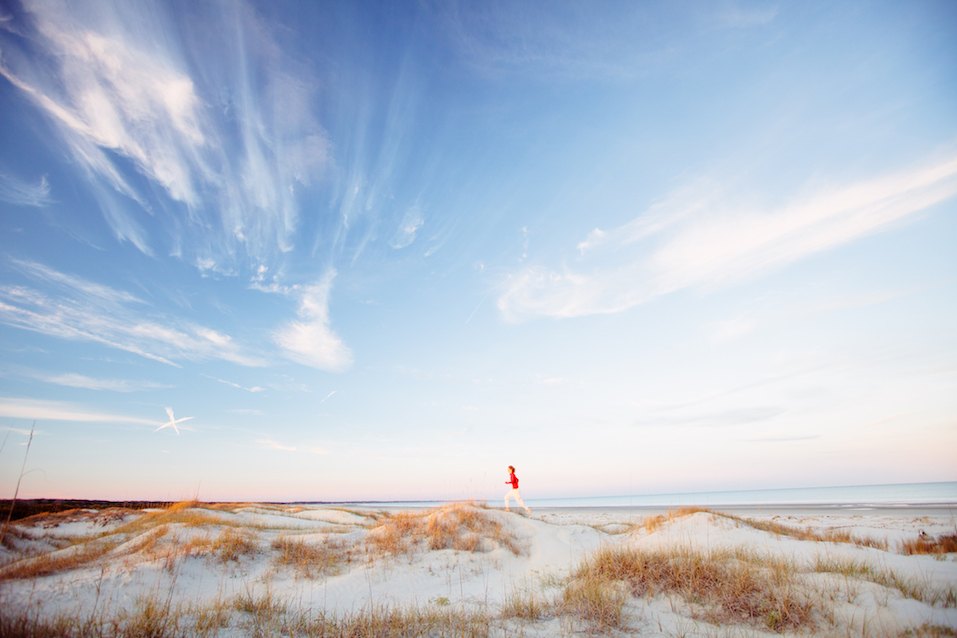 As Georgia's largest southernmost barrier island, it doesn't get much more remote than Cumberland Island. Animals, such as deer, horses, and even armadillos, roam wild, and you can only access the beach via ferry. Go full-on rustic when you rent a campsite and use a bike to explore the island.
3. Bowman's Beach, Florida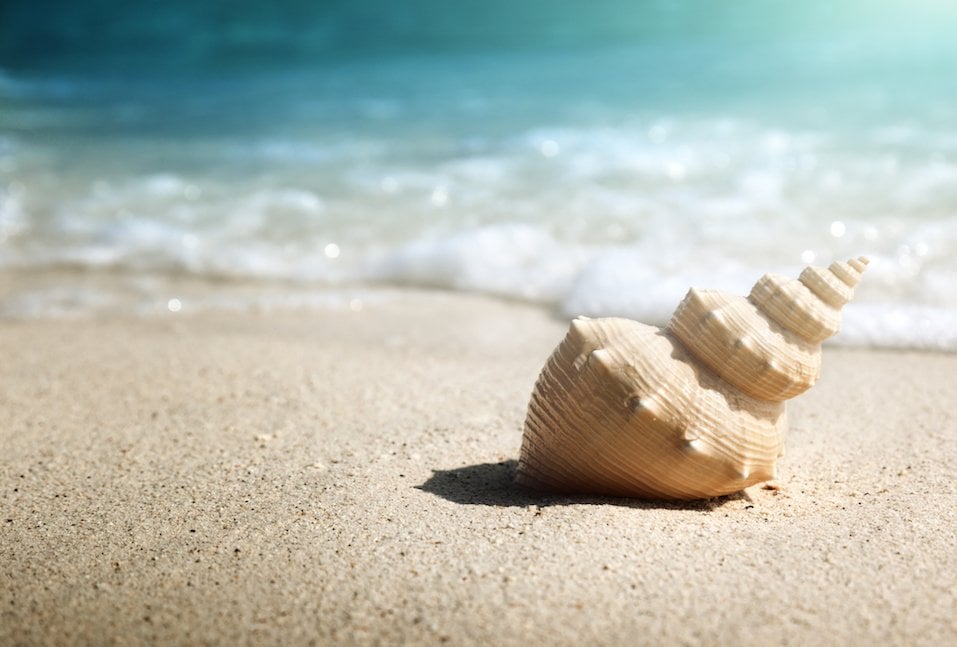 Sanibel Island in Florida is well-known and well-loved, so you might have to share the sand with other eager sun worshippers when you visit. But for a little solo time, just trek the extra quarter mile to Bowman's Beach, a secluded paradise that's rumored to have some of the best shelling spots in the entire country. You can bring your dog, and the sand is soft. What are you waiting for?
4. Enderts Beach, California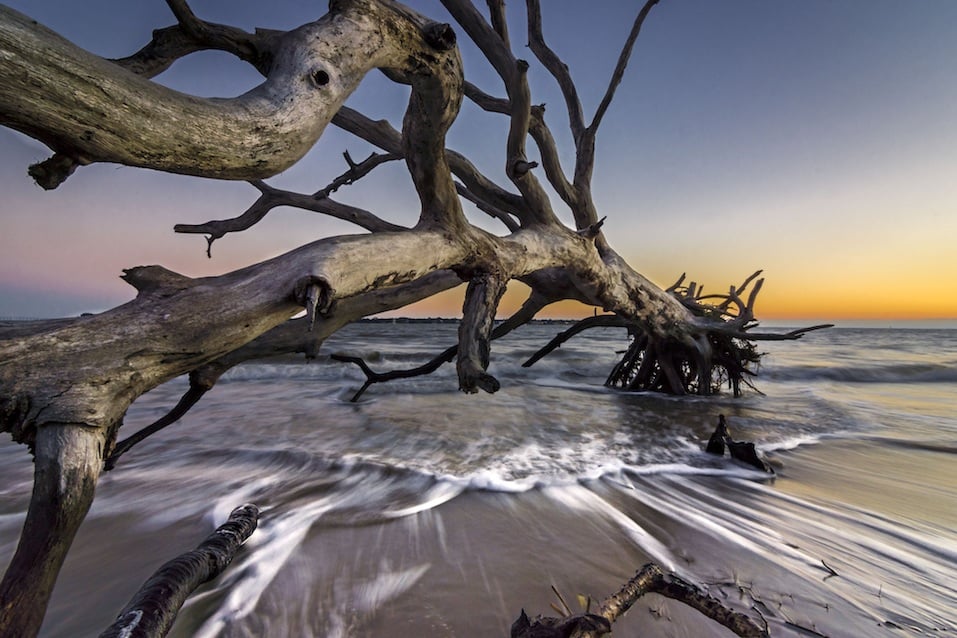 The gigantic trees may get all the glory, but that's not the only reason to visit Redwood National Park in California. Hike out a little farther past the Redwood grove, and you'll stumble upon Enderts Beach, a beautiful and remote Pacific shore destination strewn with driftwood and perfect for walking, reading, and relaxing. Backpackers can even stay overnight at Nickel Creek Campground. The tide pools are also a sight to see, and occasionally park rangers will host tide pool walks that will expose you to the local wildlife such as sea stars and green anemones.
5. Kaihalulu, Hawaii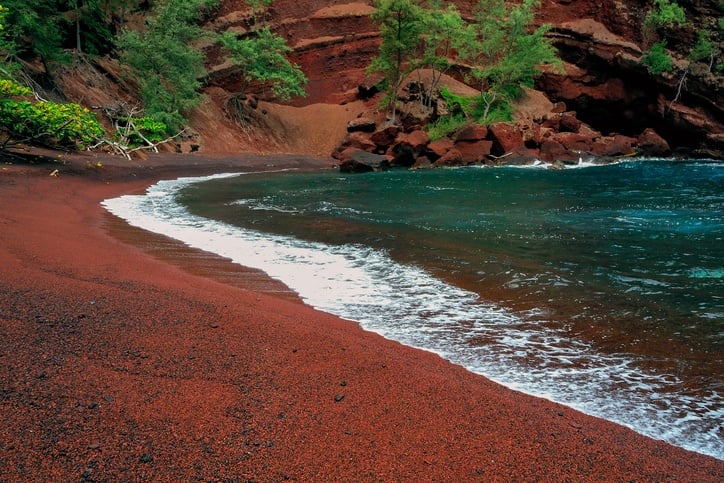 Usually, the more difficult a place is to access, the more uncrowded it is. Kaihalulu Beach is no exception. This hidden red sand beach in the town of Hana, Maui, is actually located in the middle of town, but you can only access it by hiking down steep cliffs. The waves crash violently against the rocks, creating a kind of protective barrier to the cove. But that also makes for dangerous swimming, so proceed with extreme caution. And be warned: The remote nature means that other beachgoers often do a bit of nude sunbathing.
6. Point Bennett, California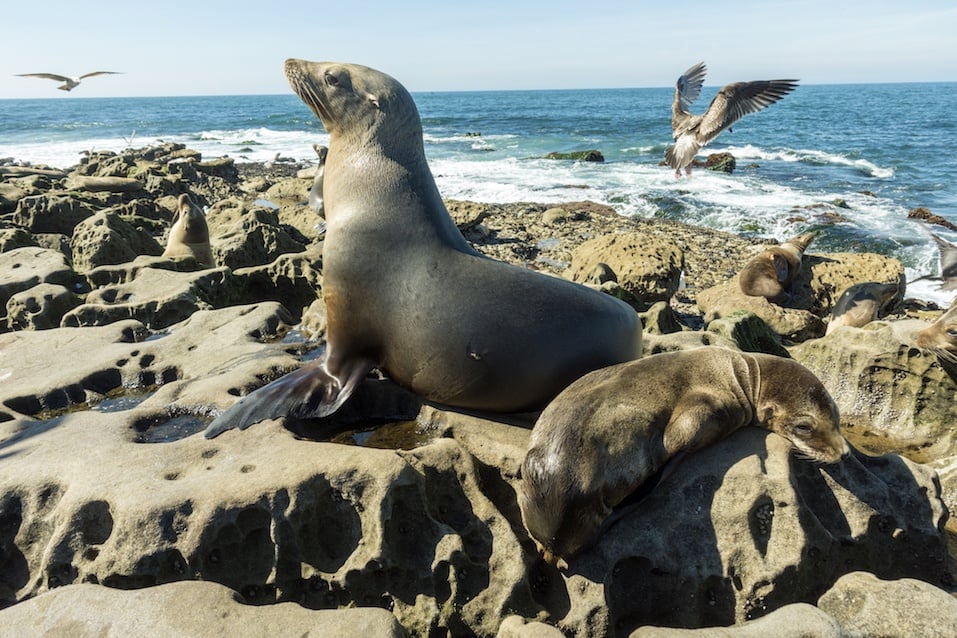 Looking for wildlife? Look no further than Point Bennett Beach, where you'll find secluded shores along with harbor seals, sea lions, and six species of pinnipeds, to name a few. It's a protected animal sanctuary and the ideal place for these majestic animals to raise and feed their young.
Located at the Channel Islands National Park's most western tip, this beach is very secluded but no less beautiful or worthwhile than other more popular shore destinations.
7. Carova, North Carolina
Duck isn't the only remote Outer Banks beach destination to make the list. The northernmost Outer Banks destination of Carova, often referred to as "the last frontier," is the shortest drive for most people. Wild mustangs roam across miles of pristine white sand beaches. There are no paved roads and very few rentals in close proximity. Venture here if you seek a little peace and quiet on your beach day.
8. Roque Bluffs, Maine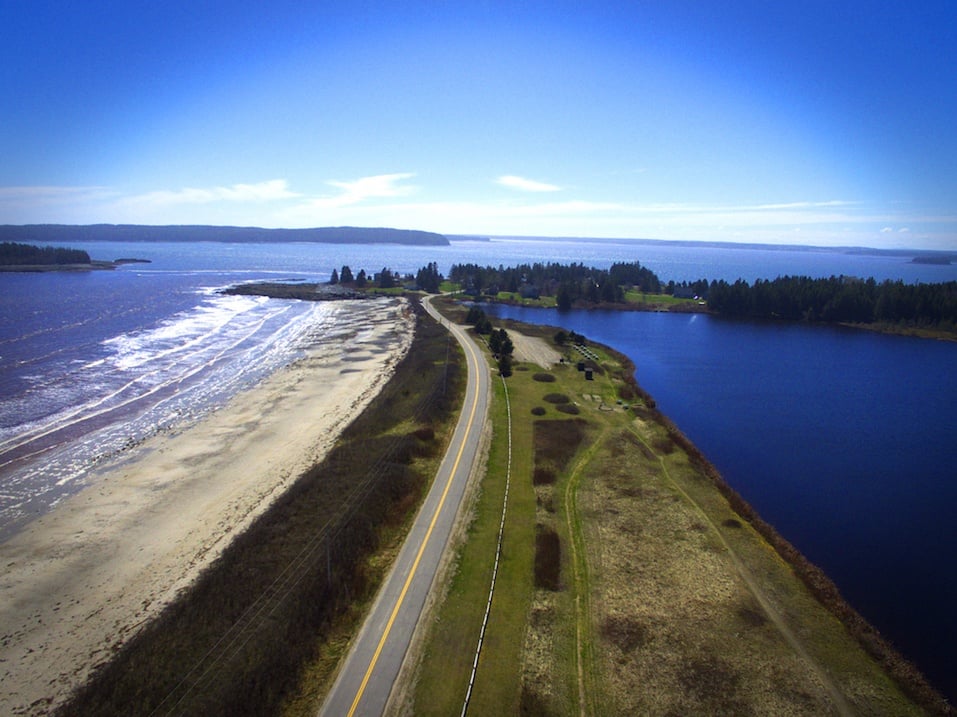 One of the most private beaches in the U.S. is found in the northernmost state. Roque Bluffs State Park is a stunning half-mile pebble and sand beach with adjoining play areas and picnic spots for the whole family to enjoy. Getting there is half the journey; you have to hike 6 miles through orchards, woods, and fields. But once you do, it's so worth it.
9. Sandbridge Beach, Virginia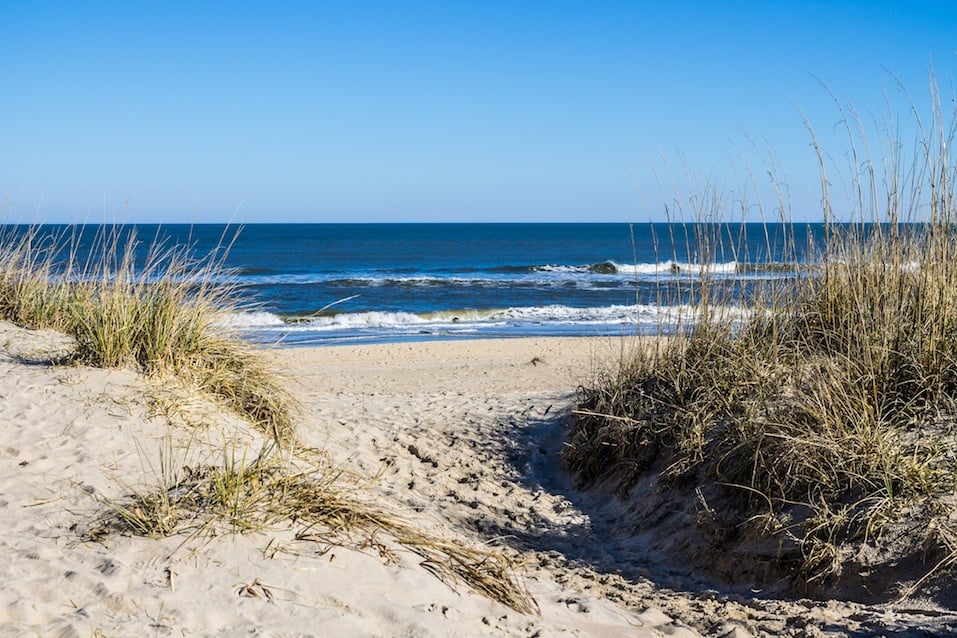 Head about 15 miles south of bustling Virginia Beach, and you'll stumble upon Sandbridge Beach, a gorgeous white sand destination that's been called "the Outer Banks of Virginia." Rent a little beach cottage, and sign up for surf lessons. Or just come with your book and a beach chair to enjoy some real peace and quiet at this remote and peaceful beach haven.
10. Dry Tortugas, Florida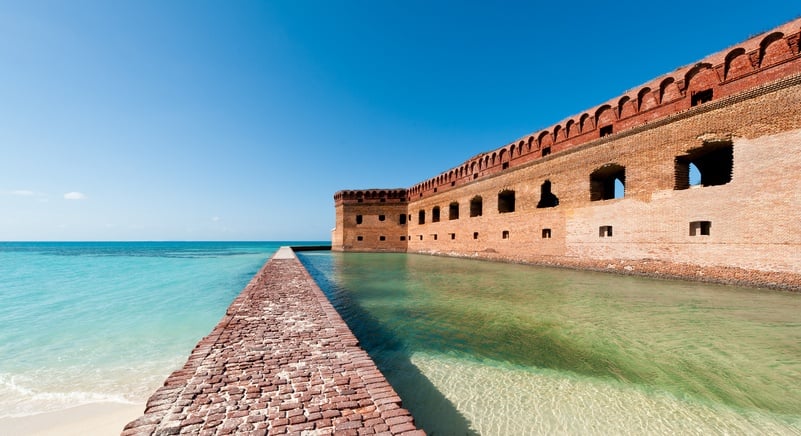 It's not easy to get to — but that's part of what makes it so secluded. This island cluster, located 70 miles west of Key West, is only accessible by seaplane or boat. It's renowned for its gorgeous sand, sparkling blue water, impressive coral reefs, and plenty of marine life to study and admire. Sign up for snorkeling to truly appreciate all this beach has to offer. Then, extend your stay with a visit to the Garden Key Campground, where stargazing is said to be incredible.
11. Rockport Beach, Texas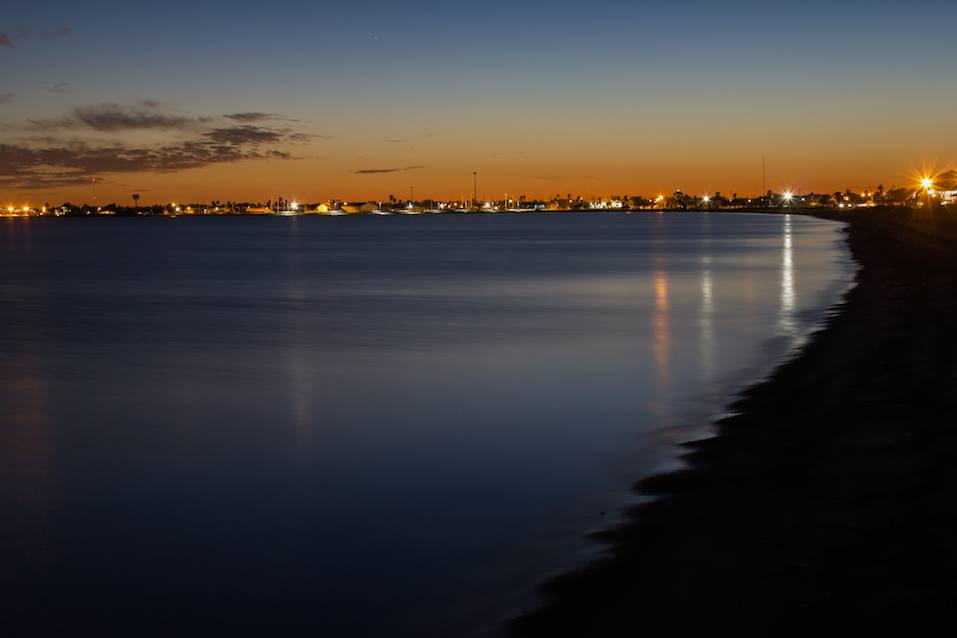 You'll need to bring your own beach chair and umbrella to this Arkansas Bay beach spot. Clean, well-maintained, and teeming with wildlife, Rockport Beach is the very definition of the phrase, "hidden gem." The water is shallow, making it ideal for wading and crabbing with the whole family.
12. Cayo Costa State Park, Florida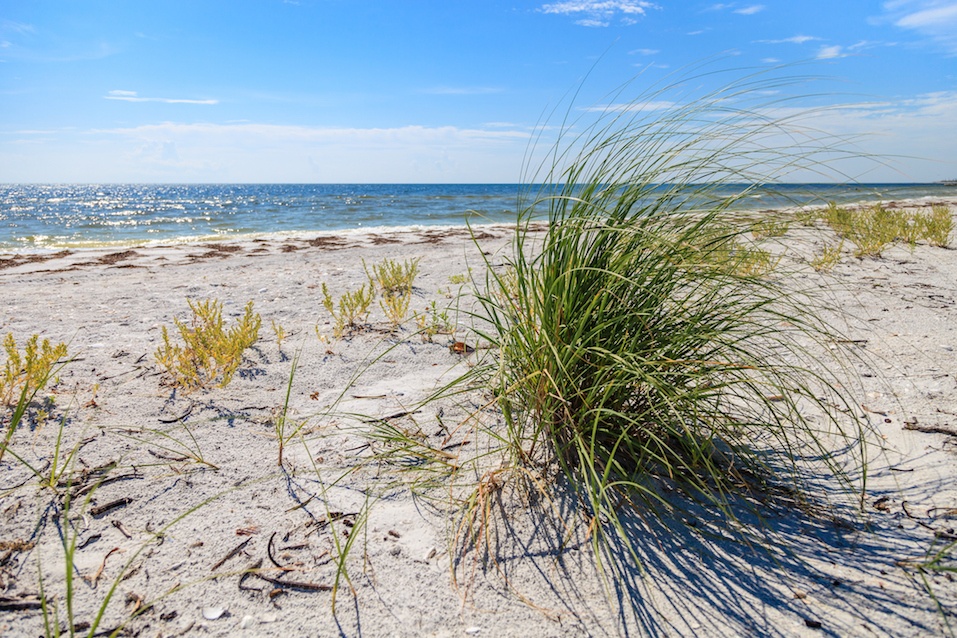 You'll need a boat or a helicopter to access these 9 miles of beaches, pine forests, and mangrove swamps. Stroll along the beach, and catch a glimpse of neighboring dolphin pods. You can also swim or go snorkeling, camp out, kayak, do some fishing, or hike the many nature trails at Cayo Costa State Park. It's all in store for you. And best of all, you won't have to share your spot with many people.
13. Bandon State Natural Area, Oregon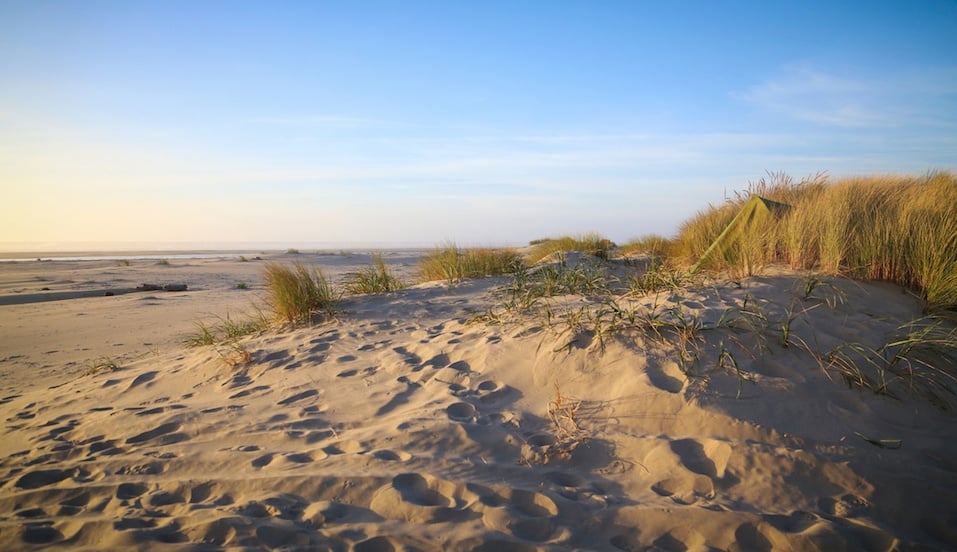 Beachcombers, rejoice! This gorgeous and remote beach destination boasts miles of remote sandy beaches and rocky shores perfect for picnicking, hiking, and observing natural wildlife. Enjoy everything the Pacific Ocean has to offer in all its rustic glory, and don't share it with anyone when you head to Bandon State Natural Area.
14. Lovers Key State Park, Florida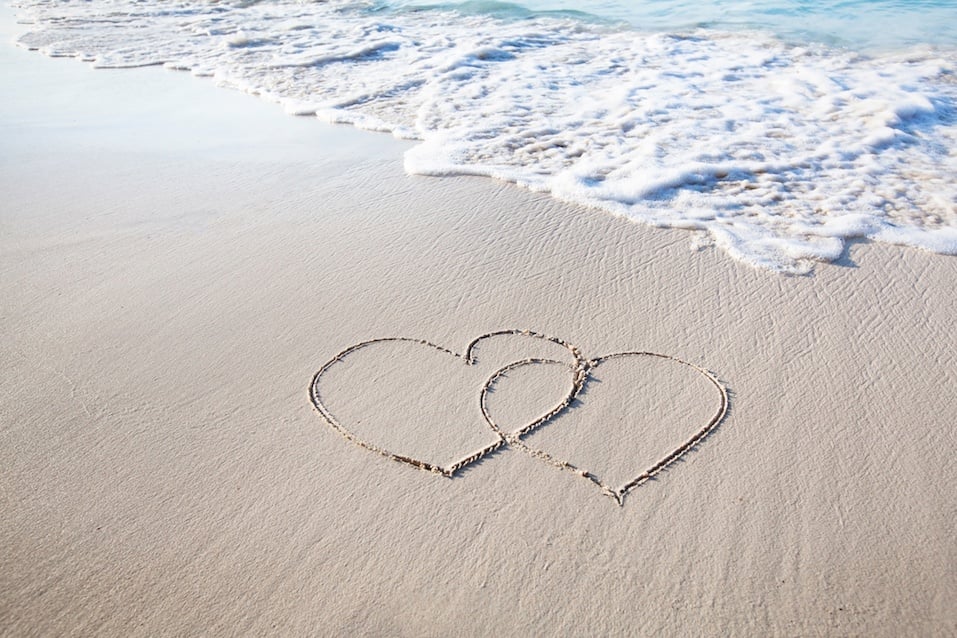 Legend has it that once upon a time, Lovers Key was only accessible by boat, and romantically inclined couples were the only ones brave enough to seek it out — hence the name. Now, it's still almost as secluded and a haven for wildlife and quiet beach seekers alike. From shelling to sunbathing, there's something for everyone at this lovely stretch of white sand.
15. Dyer Prince Beach, Massachusetts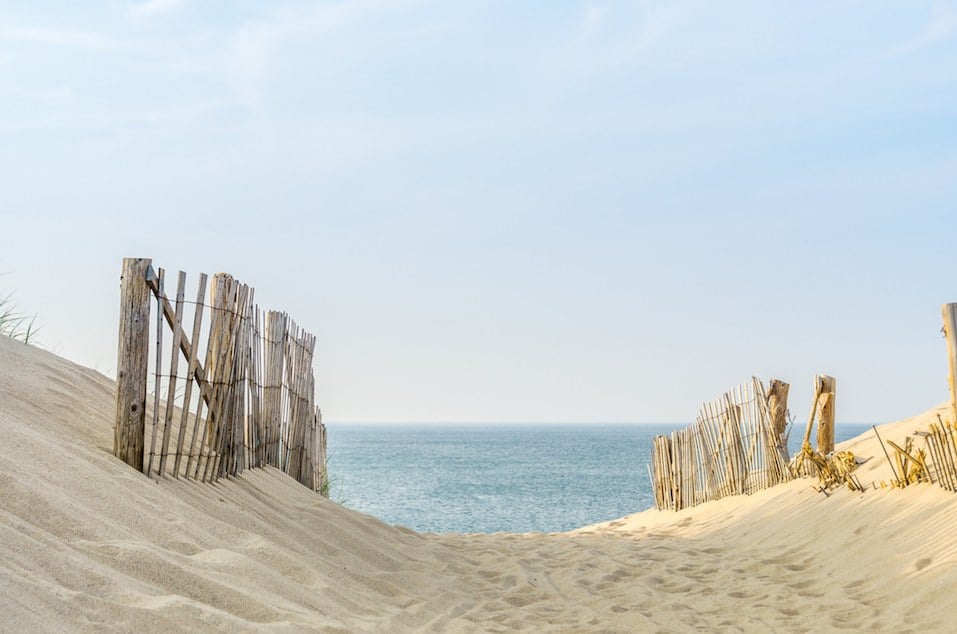 Cape Cod can get crowded, but Dyer Prince Beach is a glowing exception. With limited parking, a hidden path, and calm waters, this remote little spot will satisfy your yearn for salty sea air and surf but not at the expense of your sanity. Follow the trail to total serenity.