The Biggest Manhunts in American History
Tracking down criminals at large is no easy task. Law enforcement agencies scour the country (and sometimes other countries) to find criminals. Manhunts may be resolved in weeks, months, or years. With this in mind, here are the biggest manhunts in American history.
Ted Kaczynski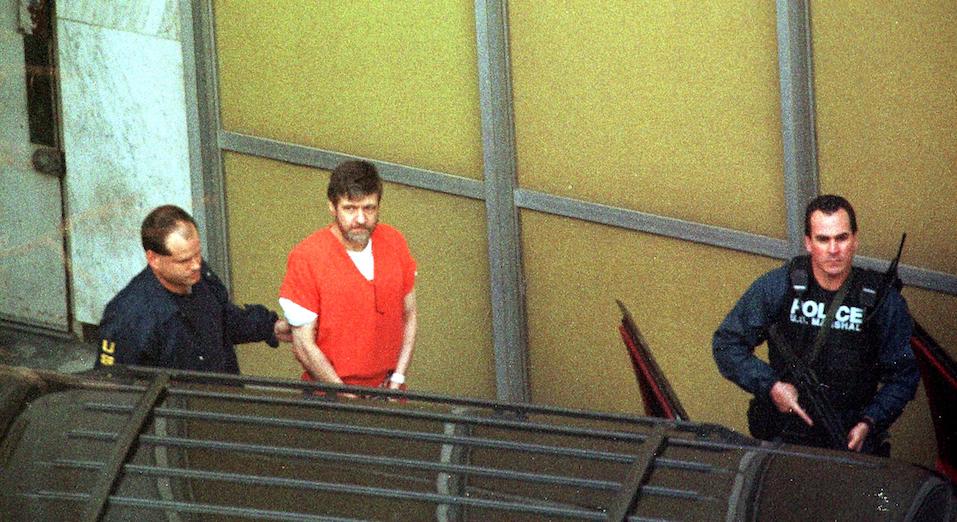 Known as the Unabomber, Ted Kaczynski, kills three people over the course of 20 years. His Unabomber letters and crimes are so infamous, movies and tv shows are made about him. The big break in the case comes when Kaczynski's manifesto is published by national publications under threat of another bomb. This leads to his identification and eventual capture, Biography says.
Hint: The manhunt for this terrorist goes international.
Osama bin Laden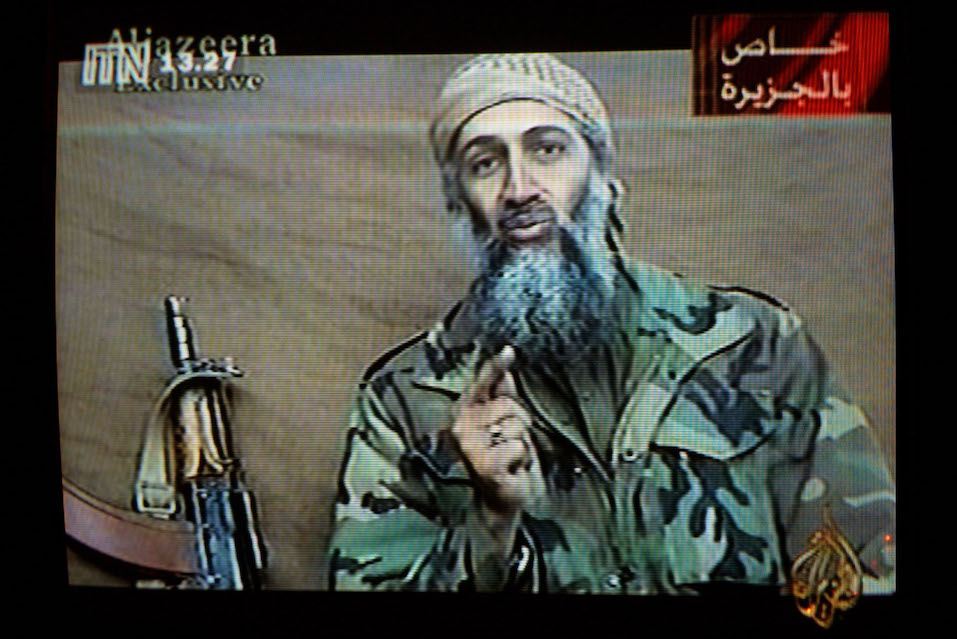 Terrorist Osama bin Laden, leader of al Qaeda, responsible for the 9/11 attacks on the World Trade Center leads America on one of the most extensive manhunts in history. He went into hiding for 10 years near the Afghanistan-Pakistan border where he was hunted, according to Biography. After claiming responsibility for 9/11, the U.S. government spends eight months devising a plan to capture and kill bin Laden. On May 2, 2011, the news is announced that the plan is successful.
Hint: A president's assassin is a fugitive for 12 days.
John Wilkes Booth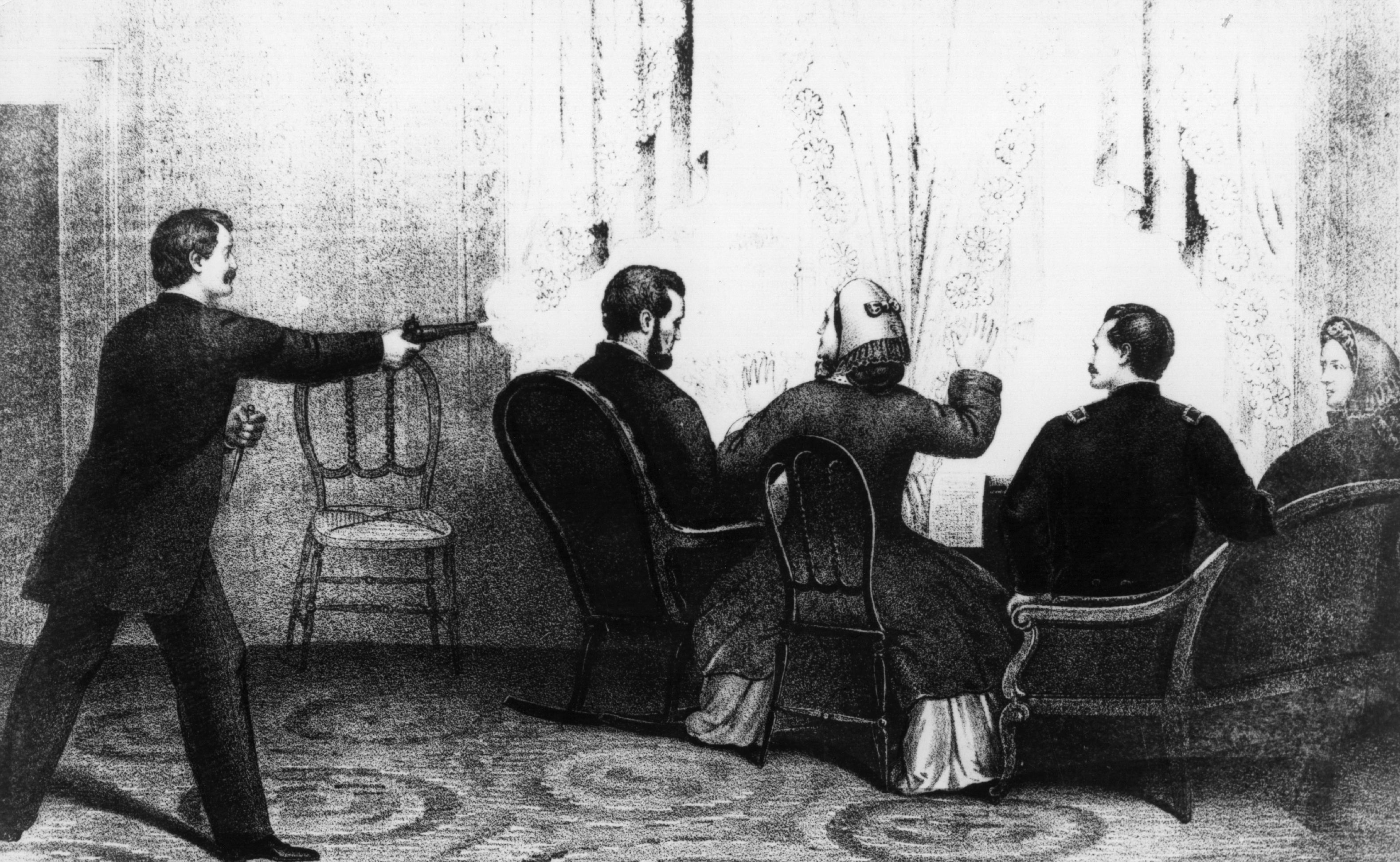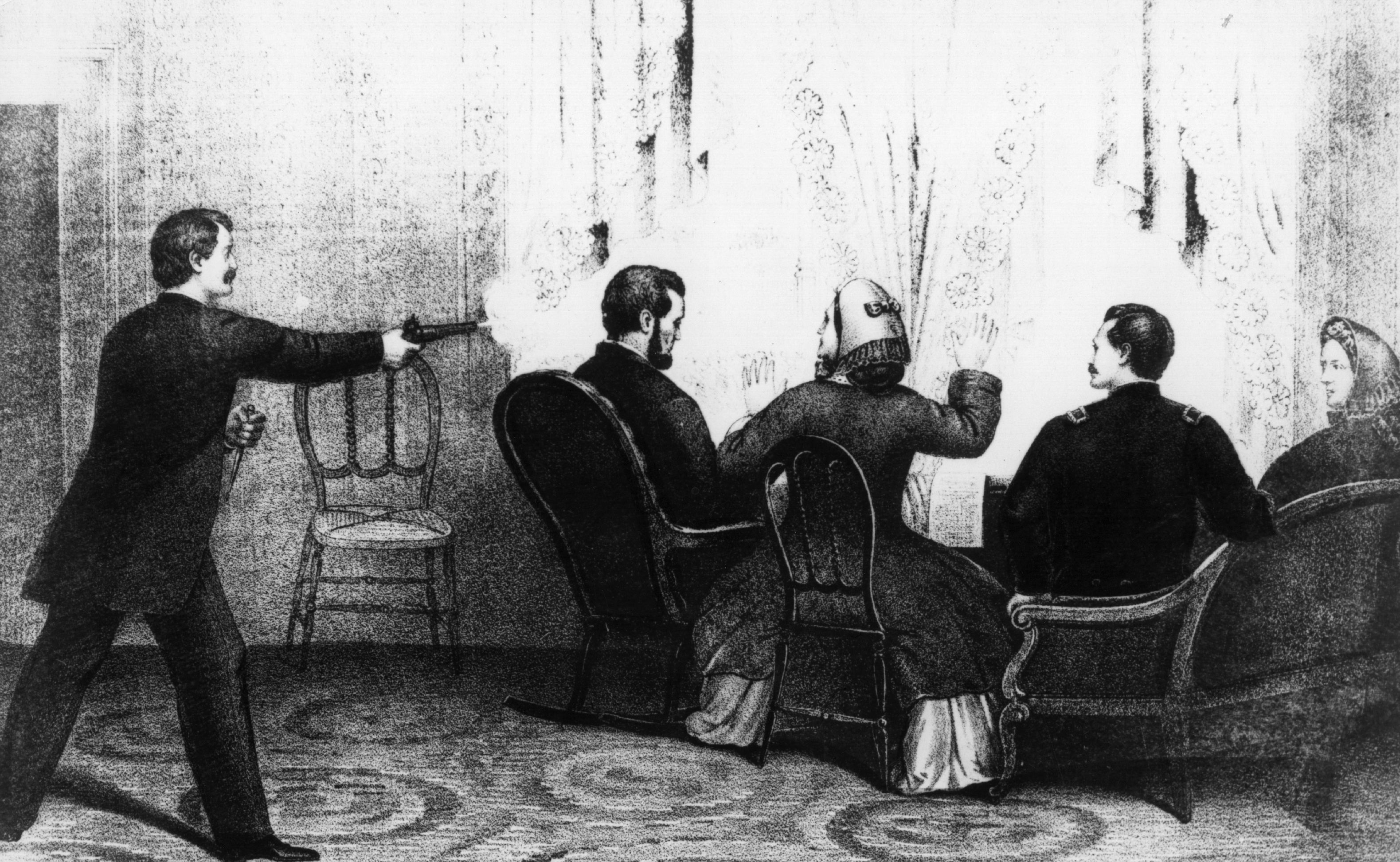 President Abraham Lincoln's assassin, John Wilkes Booth, goes on the run after shooting Lincoln at the Ford Theater in Washington, D.C. on April 14, 1865. Supposedly, Lincoln dreamed of his assassination before his death. Booth evades capture for 12 days by hiding in a barn, Biography says. On April 24,1865, authorities discover his whereabouts. In attempts the capture Booth, he is shot in the neck and dies hours later.
Hint: This killing duo evades capture for years.
Bonnie and Clyde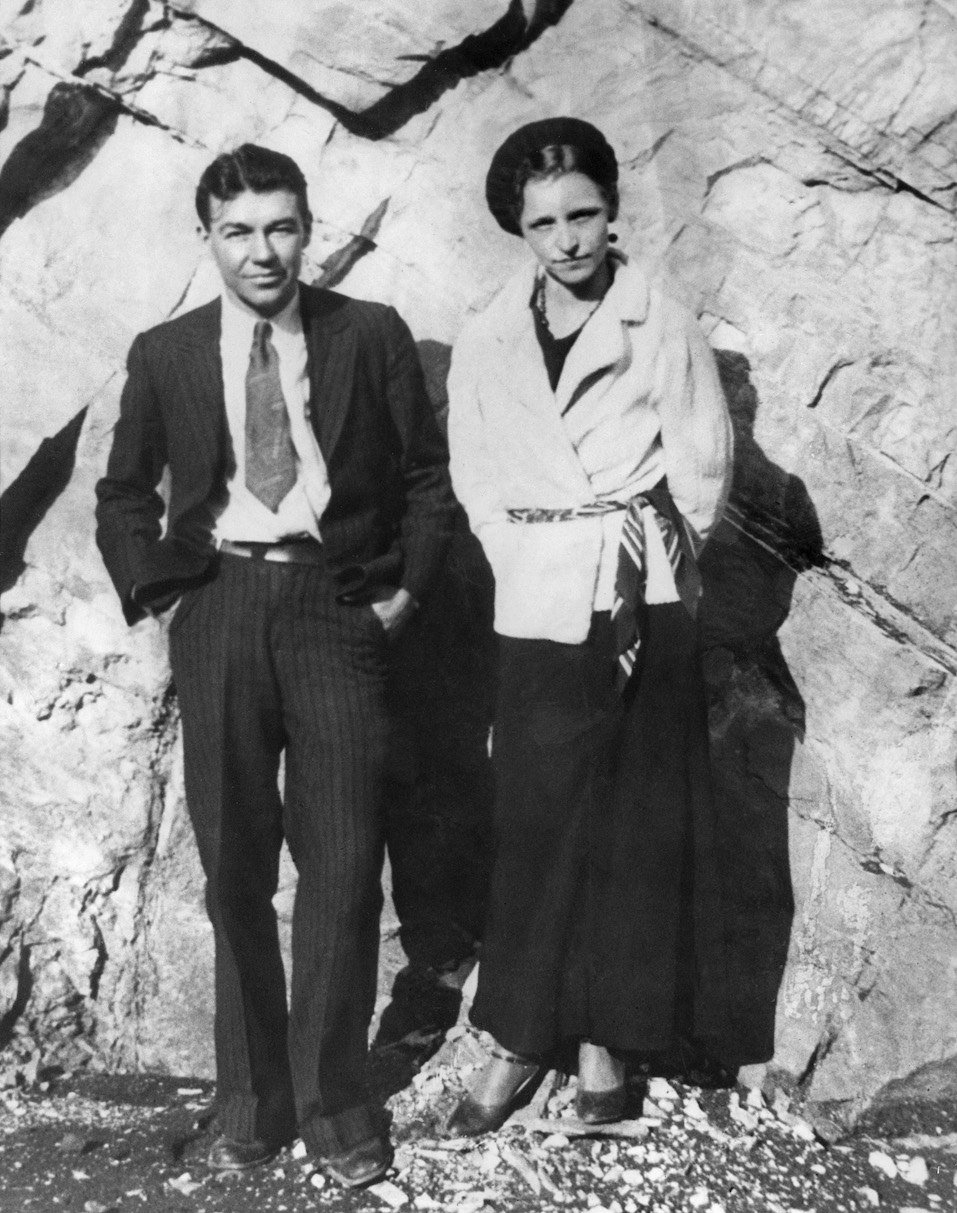 The now iconic gangster couple, Bonnie Parker and Clyde Barrow, are cold blooded killers in their day. From 1932 to 1934, they kill at least 13 people, rob banks, and perform kidnappings. Their crimes play out in the classic film, Bonnie and Clyde. They're only caught by police when a friend betrays them, Biography says. Famously, the pair go down in a shootout.
Hint: A former police officer is on the run for nine days before being caught.
Christopher Dorner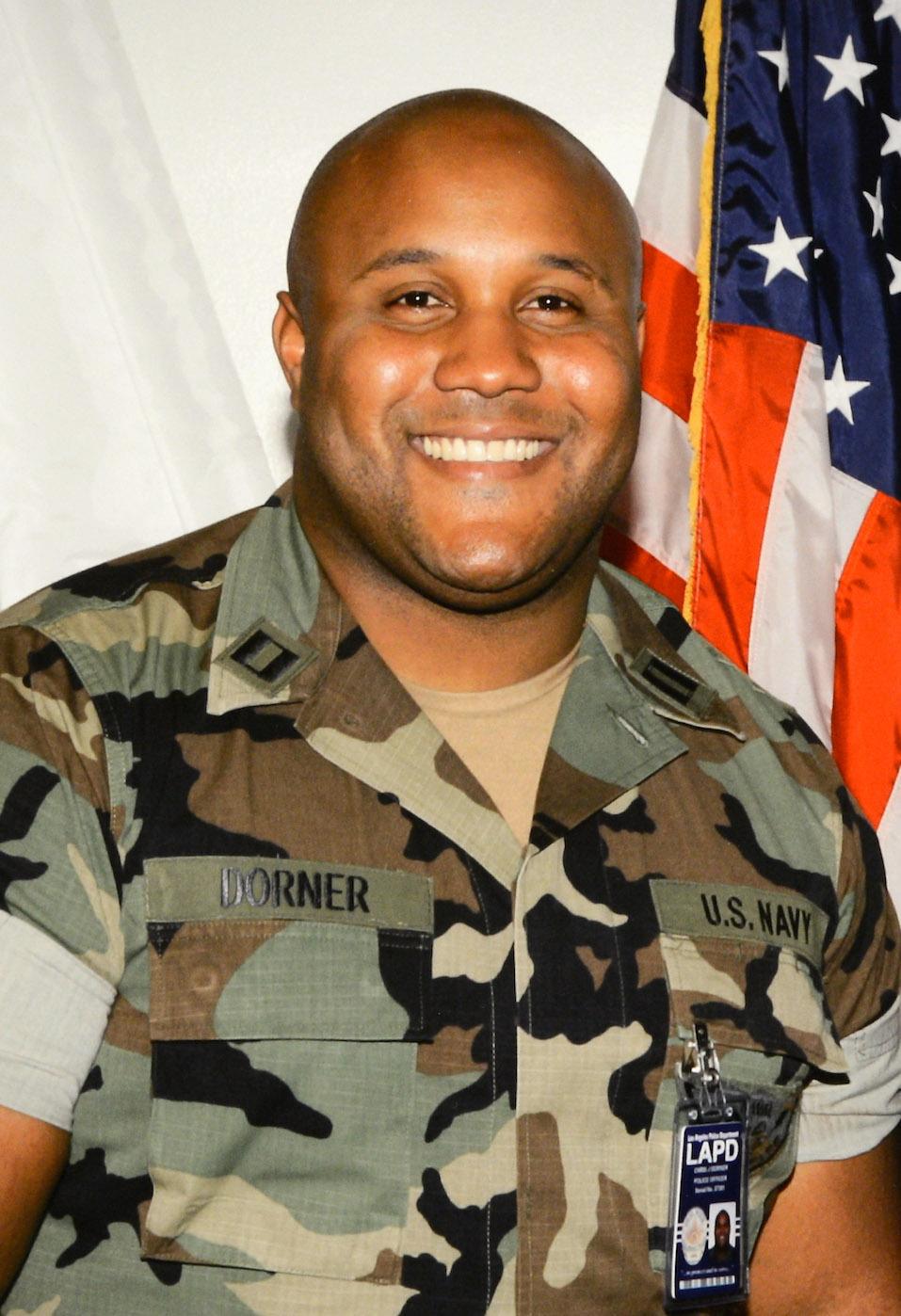 Former Los Angeles police officer, Christopher Dorner, kills four people out of revenge for being fired from his job, the L.A. Times says. For nine days, Dorner leads authorities around California. He ends up hiding out in a cabin where he takes his own life during while the police try to detain him, according to CNN.
Hint: At the time, this is the biggest manhunt the FBI has ever conducted.
James Earl Ray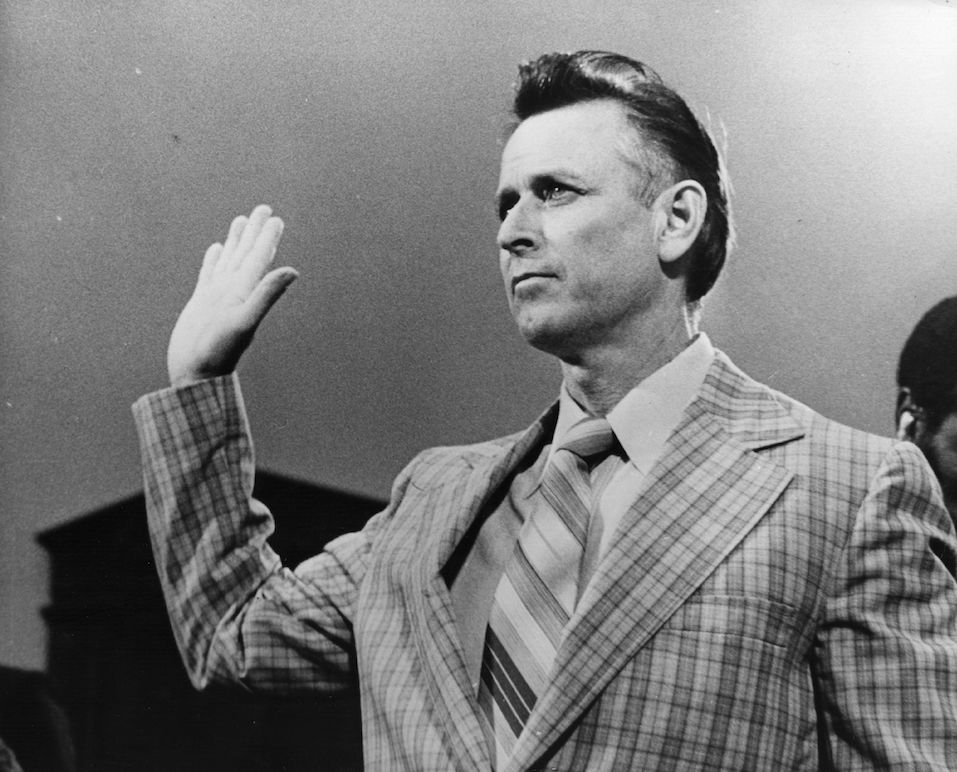 Responsible for killing civil rights leader, Martin Luther King Jr., James Earl Ray immediately goes on the run. A year later Ray confesses to the crime, Biography says. Tracking down Ray is the FBI's biggest and most expensive investigation up to that point in time. Ray hides out in five different countries over the span of two months. Authorities extradite Ray to the U.S. from London in 1968.
Hint: This serial killer escapes police custody twice.
Ted Bundy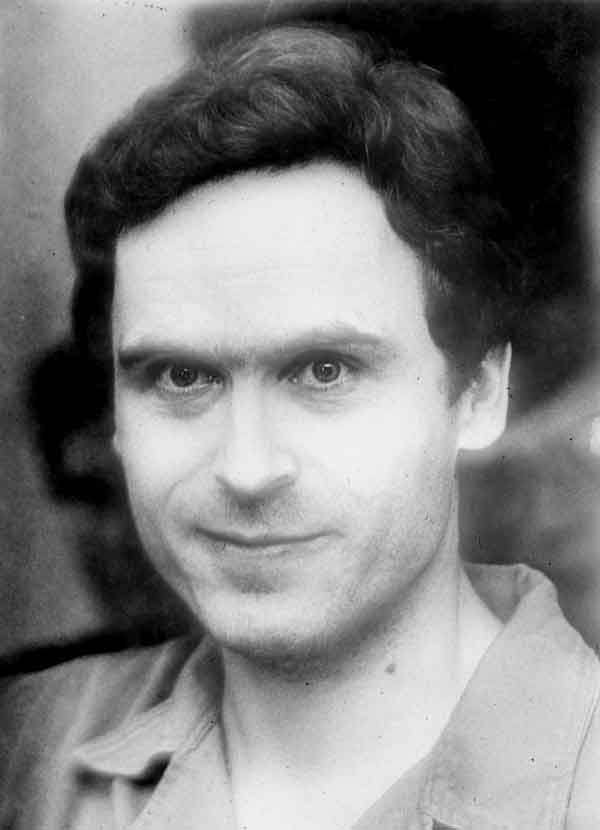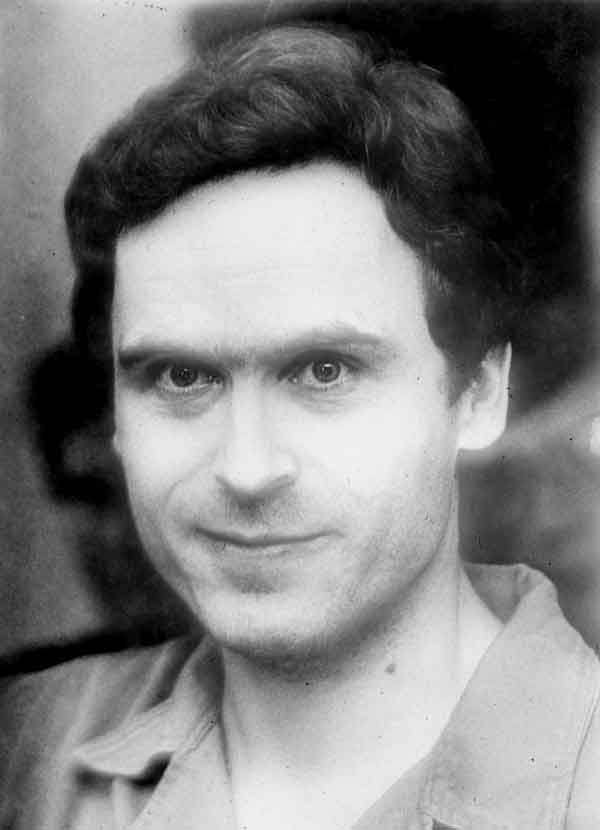 A serial killer and rapist, Ted Bundy, is one of the most infamous criminals. Bundy is arrested on kidnapping charges and escapes police custody for eight days. He escapes again to go on a crime spree in Florida. Ultimately, his bite marks on his victims are what gets Bundy arrested. While in police custody, Bundy confesses to killing 36 women but experts believe he killed more than 100 women. In 1988, Bundy is put to death in a Florida prison.
Hint: This alleged terrorist's whereabouts are still unknown.
Abdul Rahman Yasin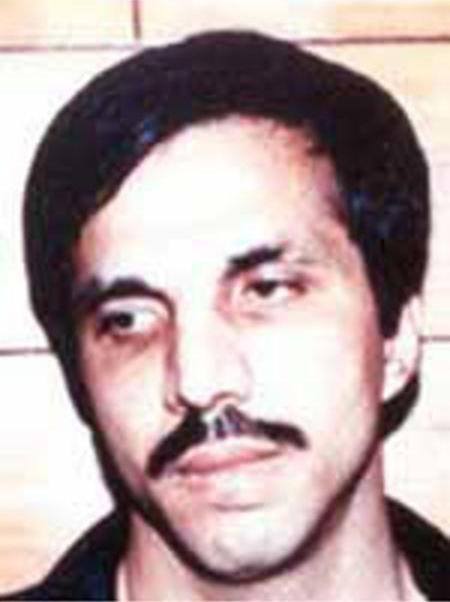 Known as 'the man who got away,' Abdul Rahman Yasin still takes interviews with the news media. Yasin is the "only participant in the first attempt to blow up the World Trade Center in 1993 who was never caught," CBS News says. During the 2003 Invasion of Iraq, Yasin disappears from an Iraqi prison where criminals are liberated, USA Today says. Today, he remains a wanted man by the FBI.
Hint: This bank robber escapes prison to commit more crimes.
John Dillinger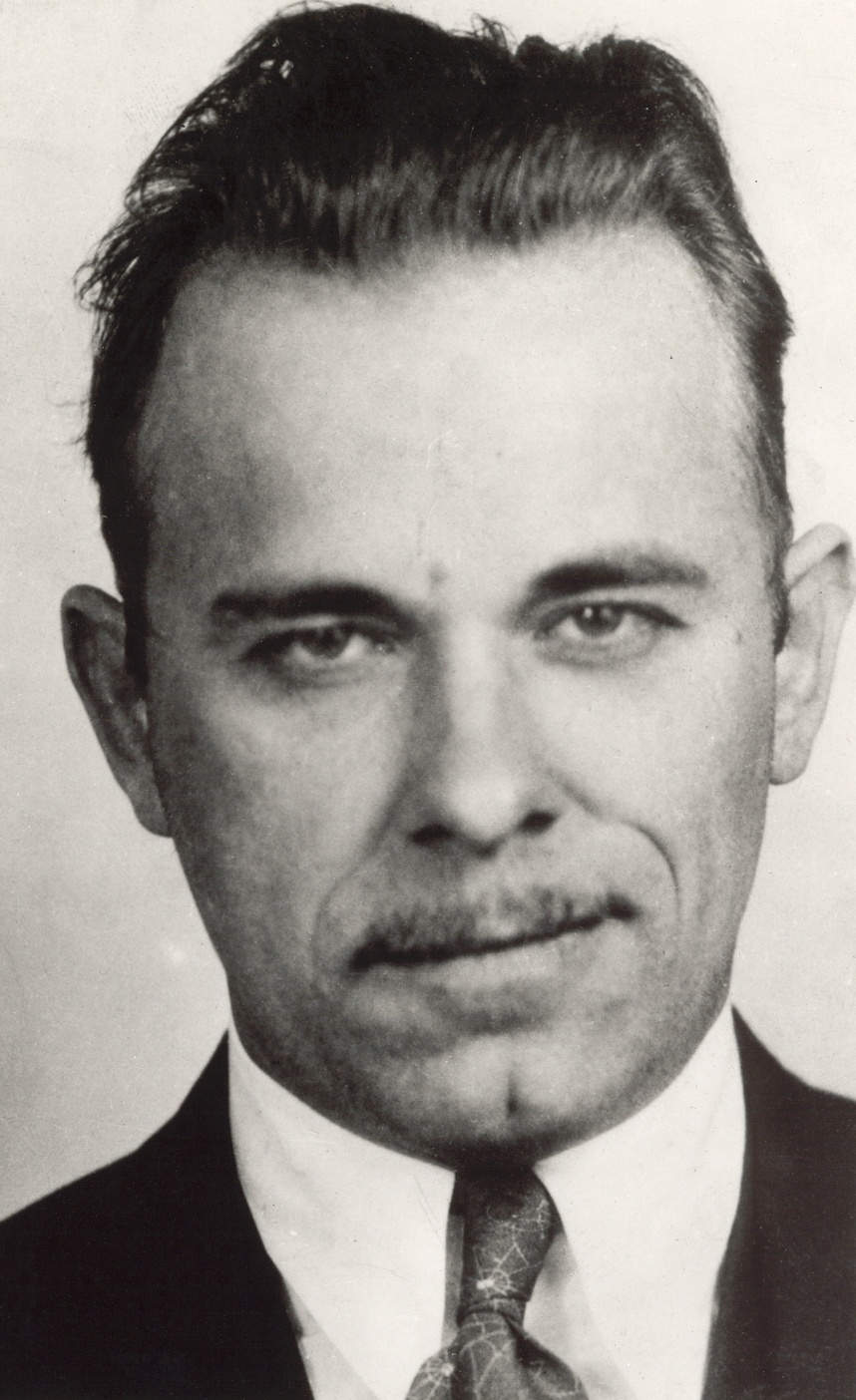 A man who makes a career as a bank robber, John Dillinger, escapes from jail after robbing a grocery store, only to later rob more banks. For 10 years, Dillinger robs banks, killing people who get in his way. The FBI is tipped off by Anna Sage, who has plans to see a movie with Dillinger. After a decade of crime, Dillinger is shot outside of a movie theater by the FBI.
Hint: A first-year police officer catches this bomber after seven years on the run.
Eric Robert Rudolph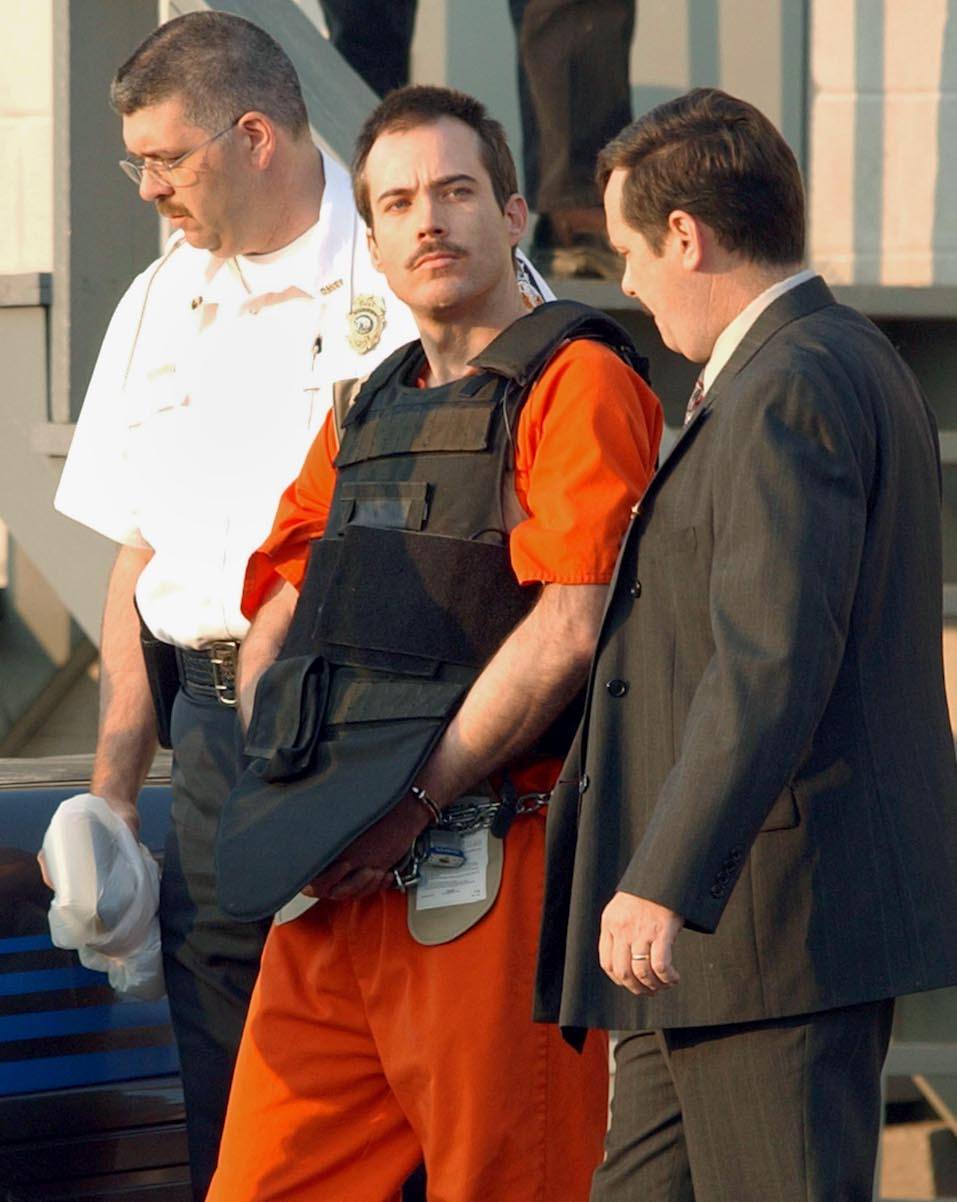 Eric Robert Rudolph evades capture for seven years after planting a bomb in a park during the Summer Olympic Games in 1996. Two people are killed, according to CNN. A $1 million reward is offered for Rudolph's capture but he's nowhere to be seen. Not until 2003 is he caught by a rookie police officer.
Hint: One man hides out for 16 years.
James 'Whitey' Bulger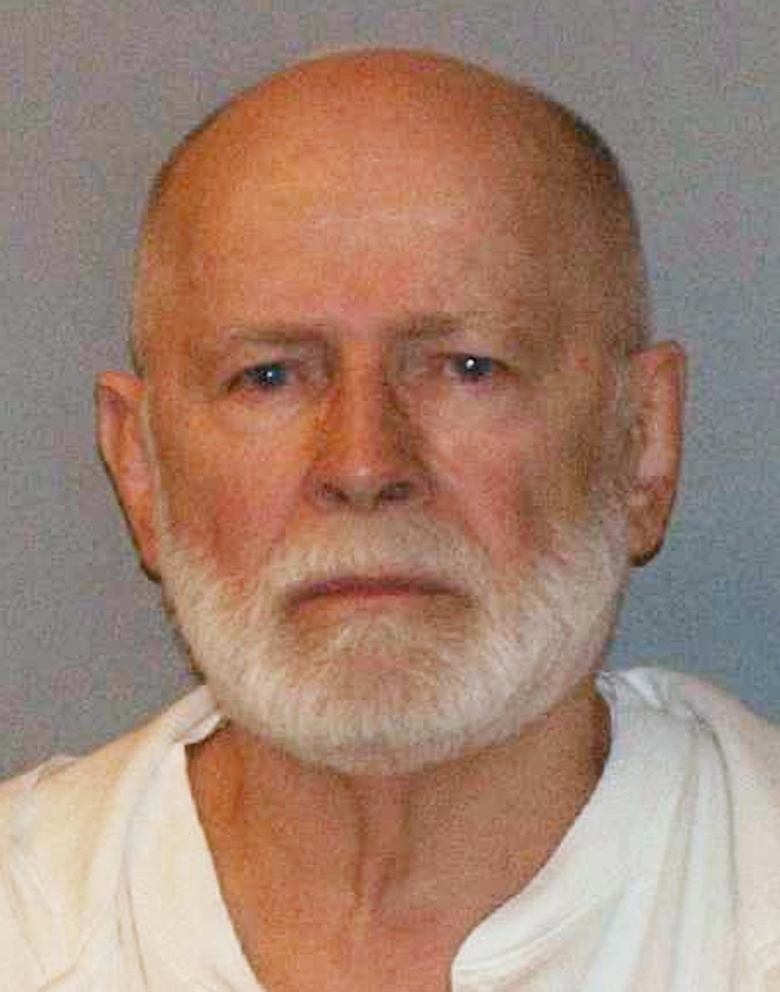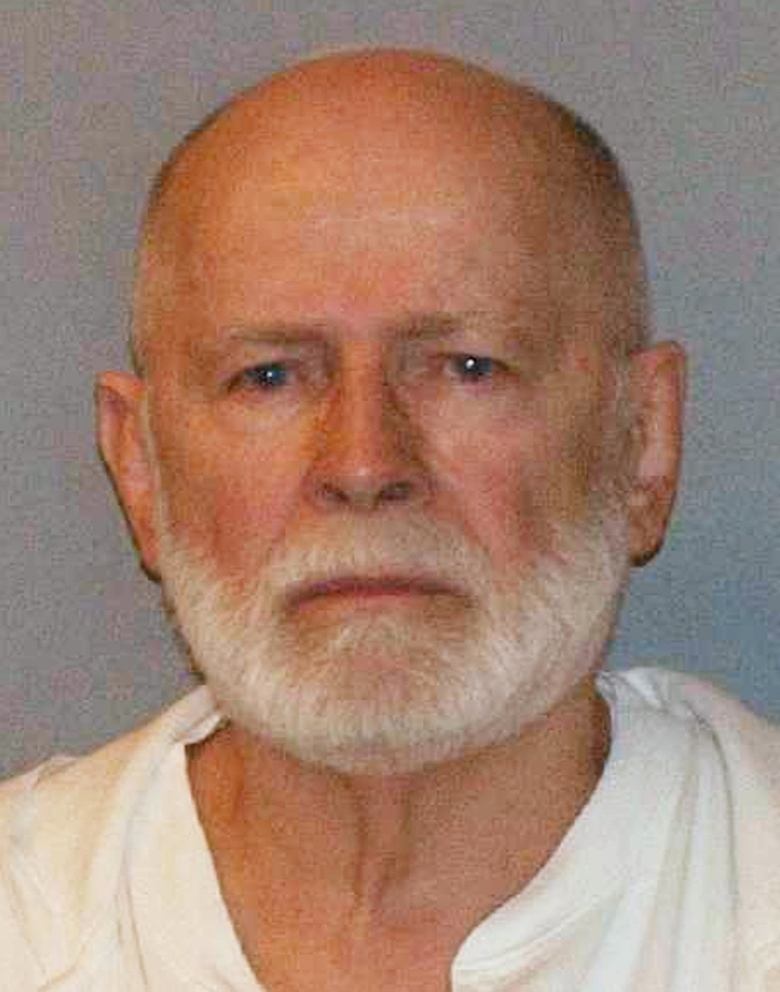 An alleged Boston mob boss, James 'Whitey' Bulger, evades capture for 16 years. Bulger's life of crime comes to an end when a tipster notifies the FBI about him living in a Santa Monica apartment as a retiree, according to Biography. Inside Bulger's apartment is nearly a million dollars in cash and weapons, all hiding in the walls. Bulger is now serving two life sentences plus five years. He's now famous thanks to a movie about his life, Black Mass.
Hint: This serial killer is still on the loose.
The Zodiac Killer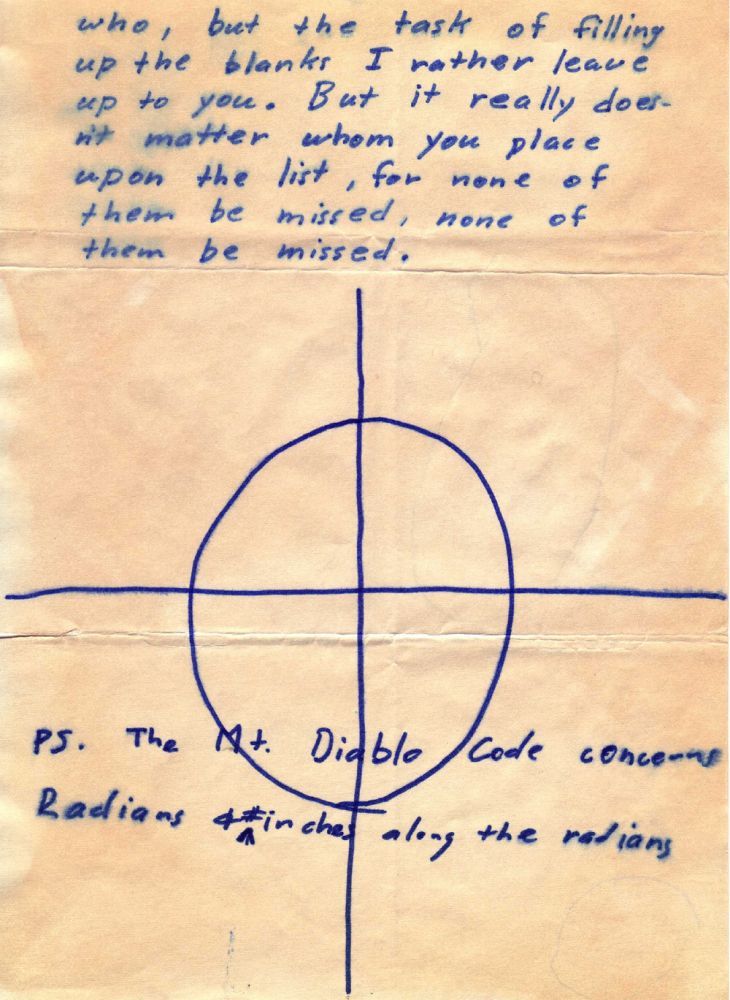 The individual who calls himself the Zodiac Killer is responsible for five murders and is linked to more, according to Biography. Active from 1969 to 1974, an abrupt silence hasn't stopped authorities from investigating. The case is one the most famous in the U.S. for it's bizarre nature and the fact that the killer has yet to be caught.
Hint: A relative of Tupac Shakur is still on the run.
Joanne Deborah Chesimard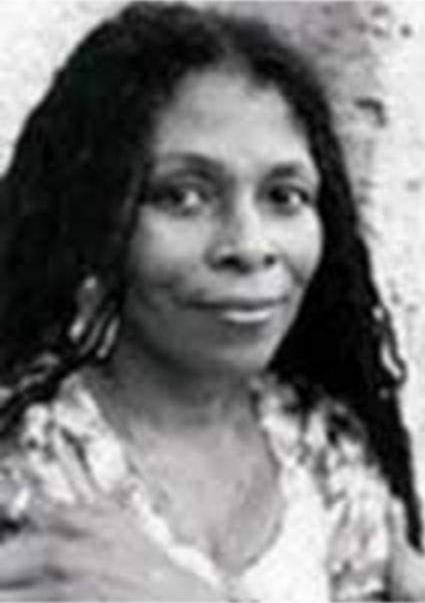 While serving life in prison for murdering a police officer, Black Liberation Army member, Joanne Chesimard, escapes. The step-aunt of the late hip-hop artist, Tupac Shakur, is supposedly living in Cuba after seeking asylum there in 1984, according to CNBC. After going missing 1979, she's still considered to be armed and dangerous. Those will information may receive a reward up to $1 million.
Hint: This woman's been on the run for nearly 40 years.
Donna Joan Borup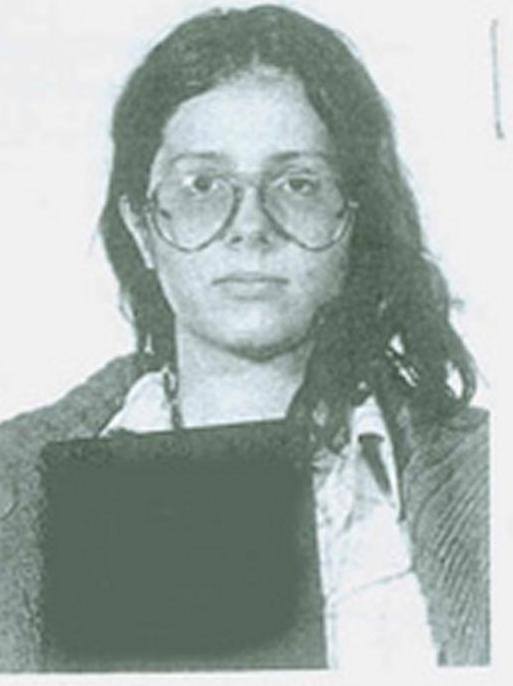 A wanted woman in connection with a 1981 anti-apartheid demonstration that turned into a riot, Donna Joan Borup's whereabouts are still unknown. Borup allegedly blinded a police officer leading to her arrest. She never shows up to her trial in 1982 and is still at large. Her wanted poster appears on a Times Square billboard but she's still nowhere to be found, CNBC says.
Hint: One woman has been in hiding for nearly 20 years.
Hazel Leota Head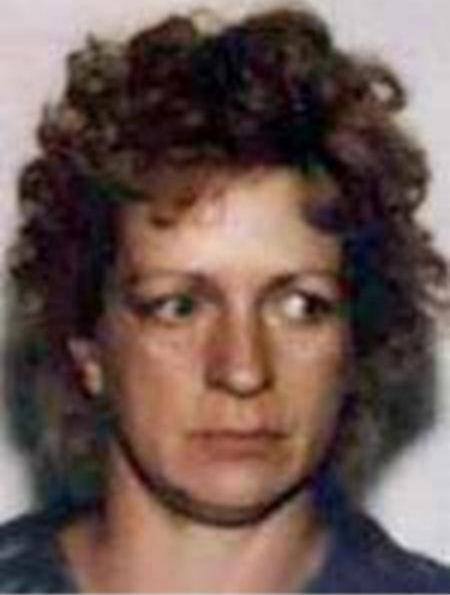 Hazel Leota Head, a woman with dozens of aliases, is wanted by the FBI for a 1998 murder. In 1999, Head goes missing. Years earlier, Head burns down a trailer in Nebraska, where she's still a wanted woman. She's known to move throughout the country often and is considered armed and dangerous. Her location is still unknown to this day.
Check out The Cheat Sheet on Facebook!
Read more: The Stupidity of America's Dumbest Criminals Will Blow Your Mind