The Craziest Airline Scandals of All Time
Airport travel excites some and stresses others. There's no denying that the airport can be a frustrating place, and choosing the right airline is important to ensure your travel plans go smoothly.
These airlines faced some crazy scandals (and PR nightmares) the hands of their crew, passengers, or a combination of the two. Quite a few had a tricky time handling the aftermath, as well.
British Airways IT failure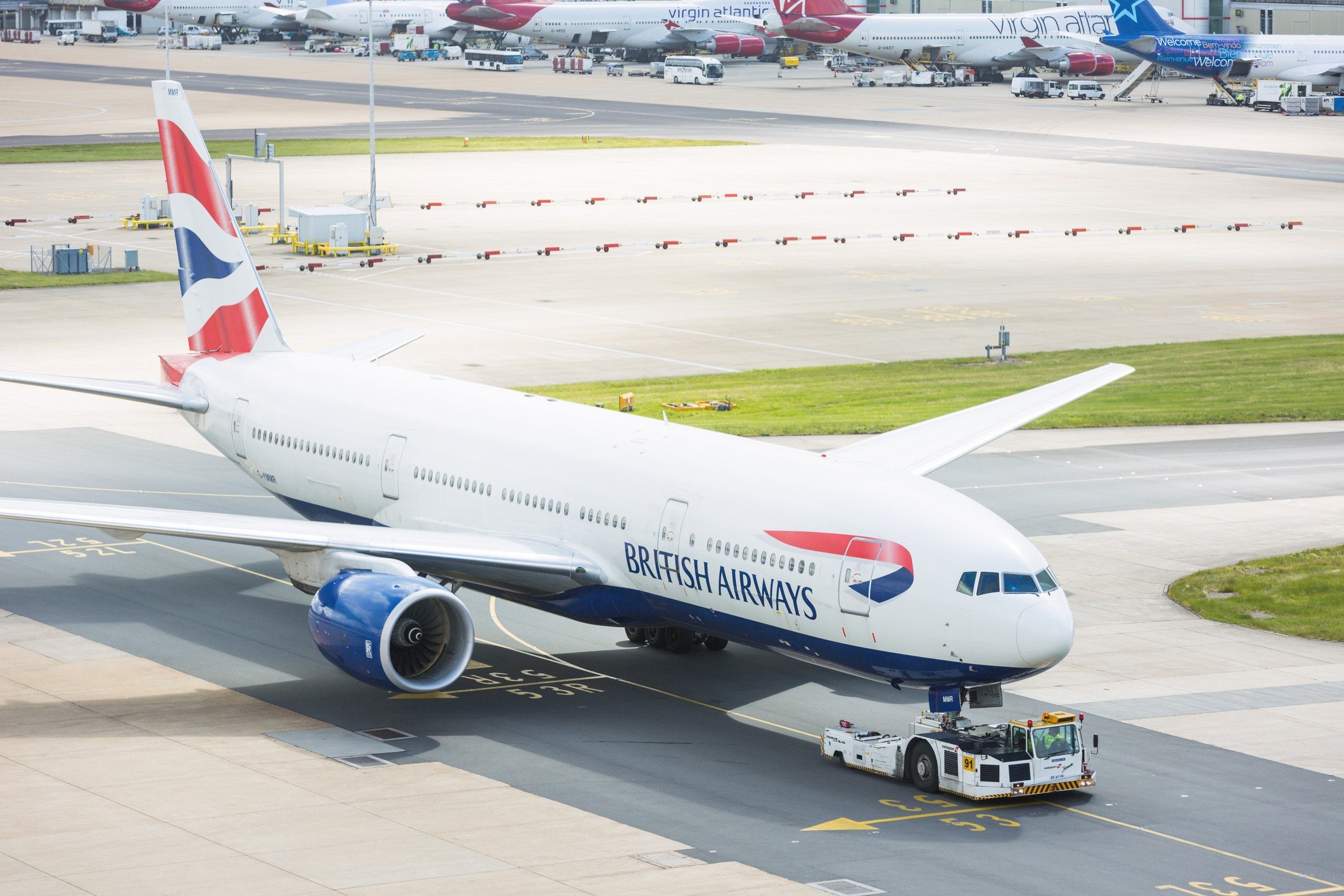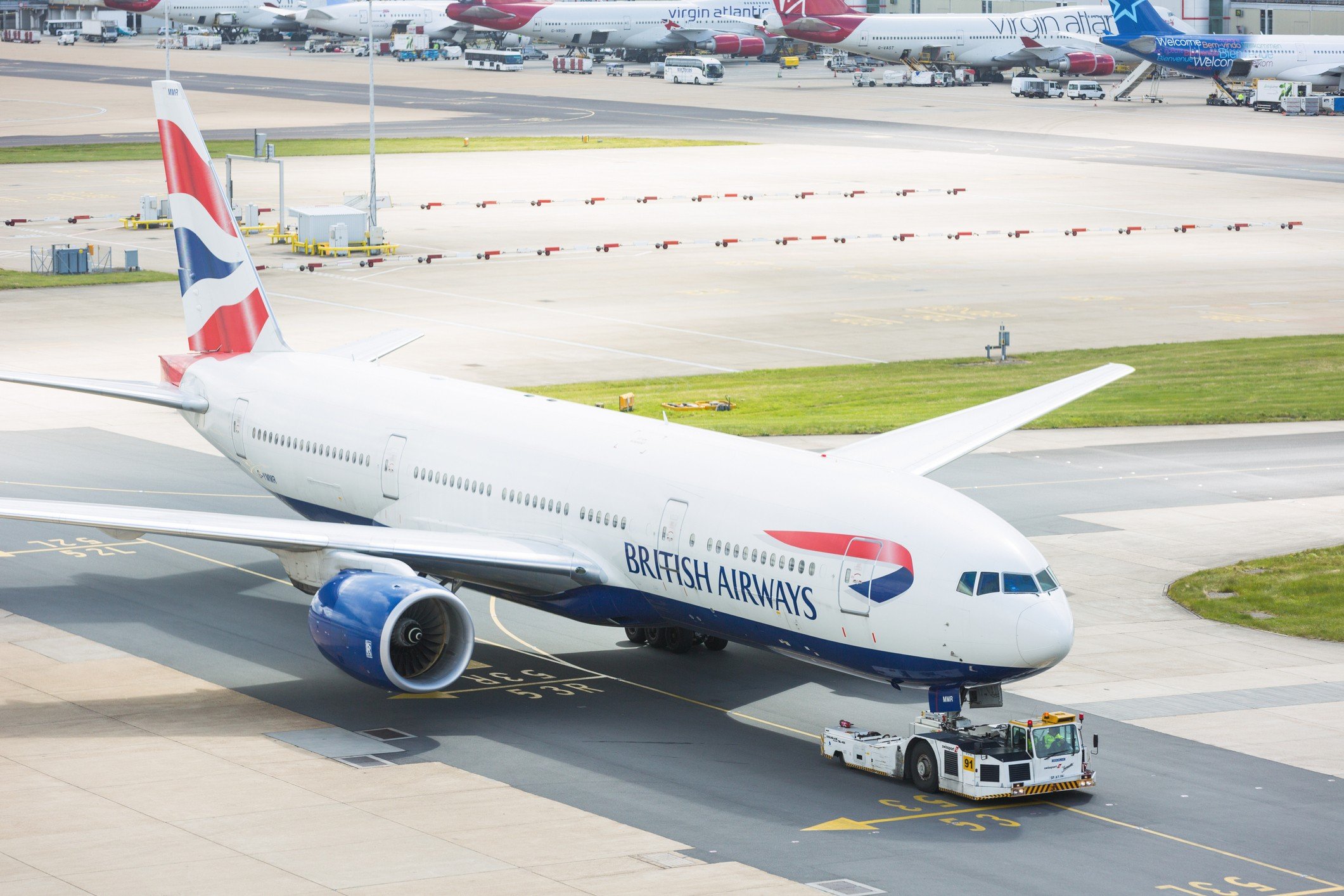 The scandal: A glitch in British Airways' computer systems affected over 1,000 flights with cancellations and delays that were coming from or through Heathrow and Gatwick airports in the U.K. The "reports of poor customer service and a lack of information for frustrated passengers" sent the staff into a frenzy, fixing scenes that were described "absolute carnage" at Terminal 5.
"People are running about all over the place trying to rebook," Welsh international tennis player Chloe Thomas said. "There's no one to help, no leadership. There are lots of people everywhere. There's nowhere to sit, so people are just lying on the floor, sleeping on yoga mats."
Next: How British Airways resolved their crisis.
Their PR department was extremely apologetic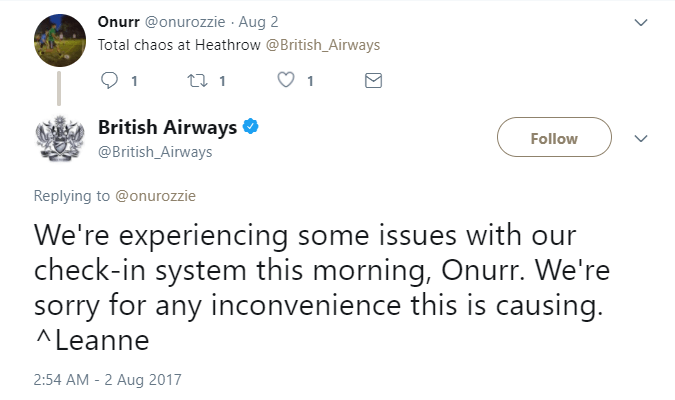 The reply: Replying to comments of "total chaos" at the airport, British Airways' Twitter account tweeted their apologies for the inconvenience that the system, Onurr, was causing. However, it took weeks of apologies to put the issue to rest.
"I know this has been a horrible time for customers," Alex Cruz, BA's chief executive said in a statement the airline posted on YouTube, "On behalf of everyone at BA, I want to apologize for the fact that you've had to go through these very trying experiences."
Next: The airline that defended their 'offensive' campaign.
Ryanair's offensive campaign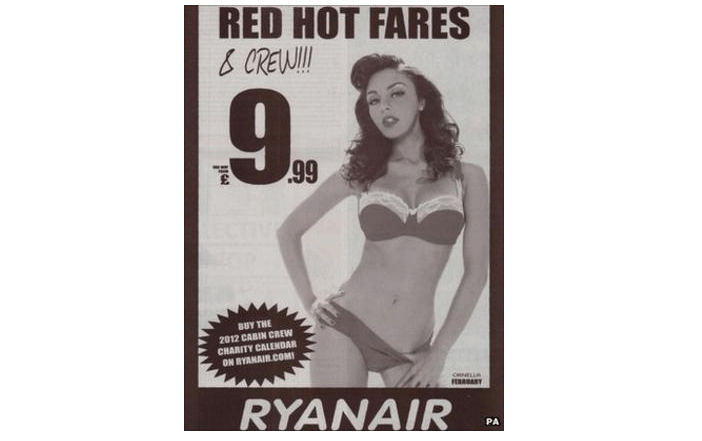 The scandal: In 2012, Ryanair released an advertisement for their "Red Hot Fares & Crew," that inspired an 11,000 signature petition against the airline. The ad for cheap prices was printed alongside pictures of female crew members wearing little clothing. The Advertising Standards Authority received 17 complaints that the ad campaign was sexist, objectified cabin crew and was "offensive and unsuitable" to appear in a national newspaper.
Next: Ryanair didn't back down, at first.
Ryanair got defensive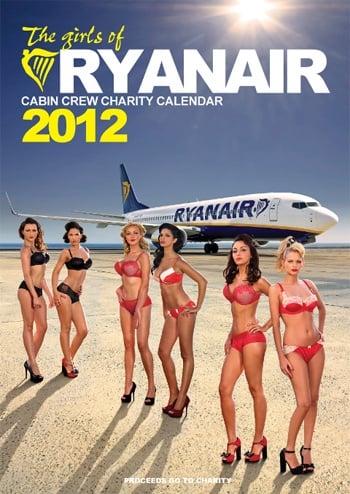 Their reply: Ryanair first defended the campaign and argued that because the ad used images from their charity calendar, it was not sexist and didn't objectify women. However, two years later, they opted to switch to a PR campaign called "Always Getting Better." "We looked at our business and said 'right, we're going to improve things here,' and we have," said Robin Kiely, the airline's head of communications. "It's not just spin because there are genuine improvements we've made."
Next: This airline was accused of animal endangerment.
Woman accused United of killing her dog
The scandal: United Airlines assured Kathleen Considine and her family that one of their dog, Jacob's, crate would fit on both flights from Michigan to Oregon. According to The Telegraph, United wasn't able to fit the crate onto the second leg of the flight. Jacob waited for 20 hours in storage and developed Gastric Dilatation and Volvulus syndrome. He died a few hours after he was reunited with Considine.
Next: United's response didn't appease Considine.

United wouldn't take the blame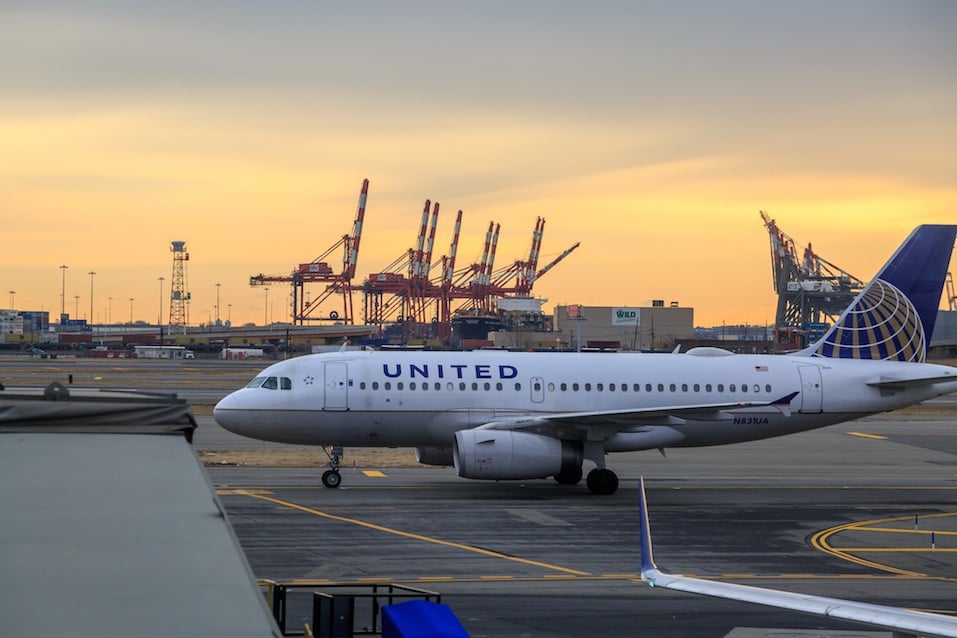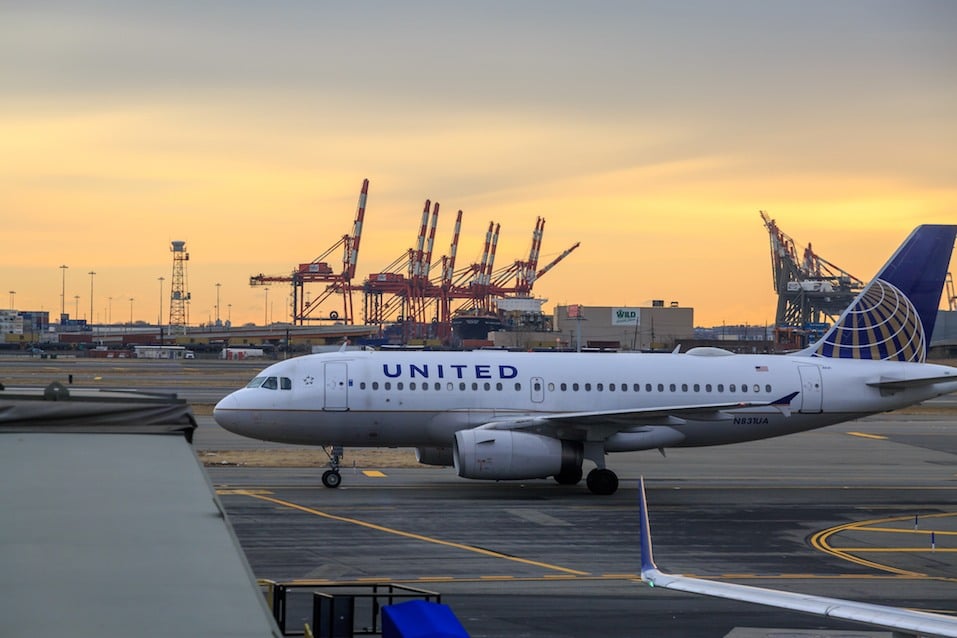 Their reply: Considine's story gained international attention after blaming her dog's death on United, however, the airline replied that they did nothing wrong. They claimed that two of Considine's dogs were traveling together: The second dog was fine after the long trip, including the 20-hour layover in Chicago.
"We were saddened to hear of Jacob's passing," said Charlie Hobart, a spokesperson for United Airlines. "He showed no signs of distress nor did he behave in a way the would suggest that he was unwell when he was with the airline."
Next: Flying wasn't so easy with this airline.
easyJet rejected a passenger because of their Tweet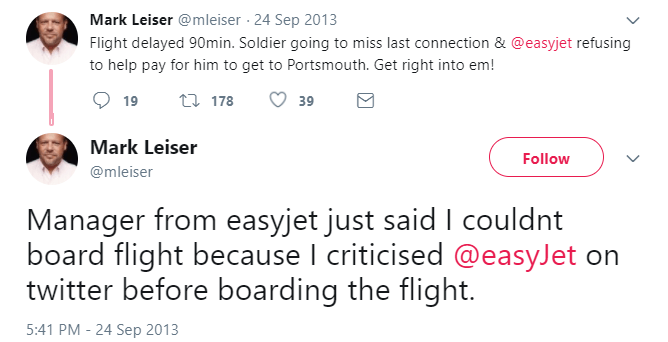 The scandal: Mark Leiser, frustrated that his flight to Gatwick was delayed, tweeted that he and a fellow passenger — a soldier — might be unable to find a train service once they landed. "Flight delayed 90min," he wrote, "Soldier going to miss last connection." He also wrote that Easyjet resued to help pay for the soldier to get to Portsmouth.
When he went to board, Leiser said he was picked out of the line and refused service. He was warned that he "should know  better than to send tweets like that and think you can still get a flight." He was allegedly allowed to board only after he revealed his legal qualifications.
Next: easyJet replied in due form.
easyJet tweeted their solution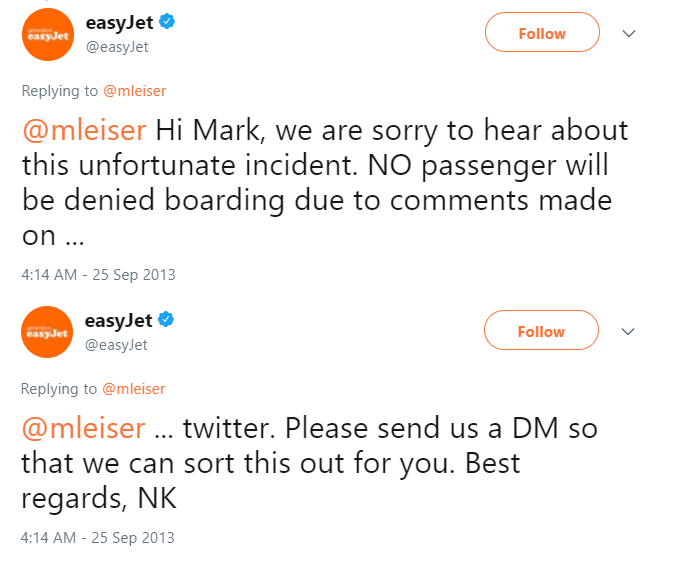 Their reply: The next day, easyJet contacted Leiser through a Twitter message, which read, "Hi Mark, we are sorry to hear about this unfortunate incident. NO passenger will be denied boarding due to comments made on Twitter." They then offered to sort out the issue for him.
Next: This campaign was poorly timed.
Qantas' unfortunate attempt at Twitter engagement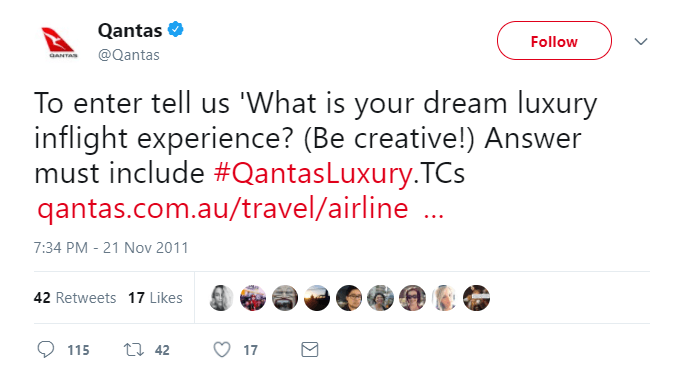 Qantas, an Australian airline, chose a poor time to try and connect with their customers via social media. The airline asked potential passengers to tweet their "dream luxury in-flight experience." They promoted this conversation in the middle of a "fraught period of canceled flights and industrial actions."
Rather than real answers, the Twitter thread featured sarcastic responses like, "Getting from A to B without the plane being grounded or an engine catching fire #qantasluxury."
Next: They tried to fill their customers with confidence.
Qantas tackled the problem head-on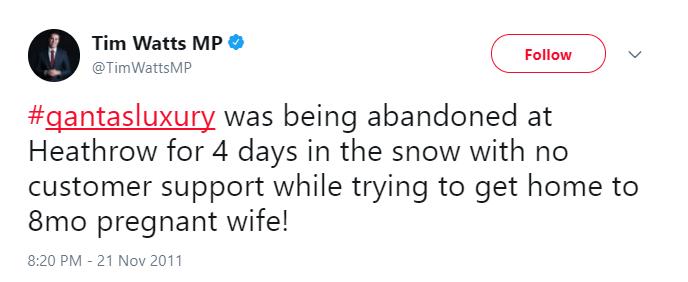 Their reply: "We launched the #qantasluxry competition as part of our ongoing social media strategy," an airline spokesperson commented. "The competition is giving away Qantas First Class pajamas and amenity kits and a number of people have legitimately entered the competition." They continued that while lots of customers were disrupted by the recent fleet grounding, services had returned to normal and customers could now book flights with "absolute confidence."
Next: This airlines' crew member got violent.
American Airlines crew got into a heated argument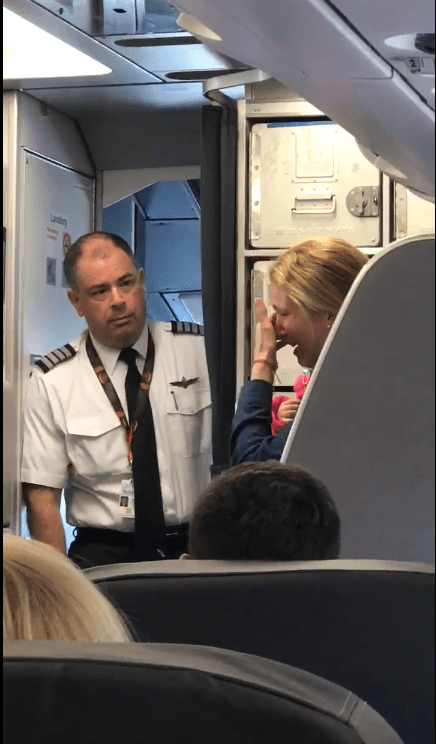 The scandal: A plane departing from San Francisco to Dallas was delayed when an argument erupted between a passenger and crew member. Cameraphone footage showed the crew member trying to seize the woman's baby carriage, accidentally hitting the woman with it, and nearly scraping her child as well.
Passenger Surain Adyanthaya filmed a video and posted it on Facebook. "OMG! AA flight attendant violently took a stroller from a lady with her baby on my flight, hitting her and just missing the baby," Adyanthaya exclaimed in the Facebook post, "Then he tried to fight a passenger who stood up for her."
Next: The airline took immediate action.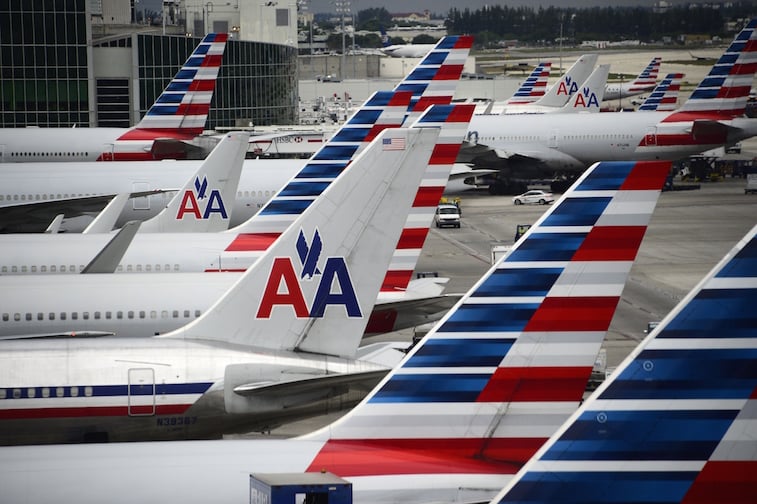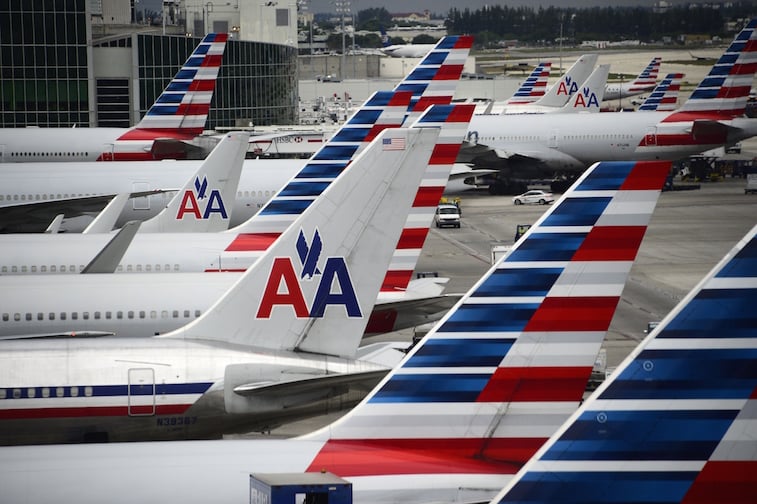 Their reply: American Airlines released a statement which said: "We have seen the video and have already started an investigation to obtain the facts. What we see on this video does not reflect our values or how we care for our customers. We are deeply sorry for the pain we have caused this passenger and her family, and to any other customers affected by the incident." The team member in question was "removed from duty."
Next: A 13-hour delay would make anyone curious.
Airport employee punched easyJet passenger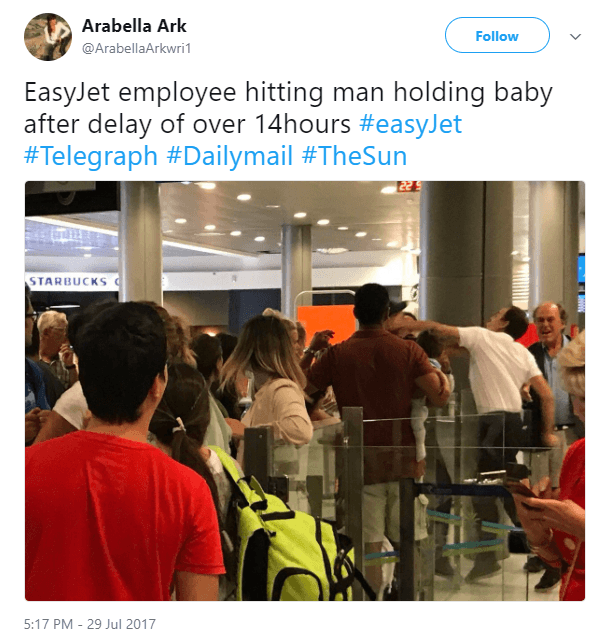 The scandal: Passengers traveling from Nice, France to England were delayed for 13 hours due to a mechanical problem with the plane. A passenger on the flight, Arabella Arkwright, told The Washington Post that the easyJet employees either didn't have answers or, if they did, didn't communicate them to the passengers waiting for the flight.
Arkwright recalled a man holding a baby and a cell phone approaching an employee for Samsic, a contractor that assists customers at the airport. "The easyJet employee lifted his hand first and pushed the mobile phone out of the man's hand. You could see it go flying. The man pushed him back like he was protecting the baby … and then the [worker[ just whacked him," Arkwright said.
Next: The airline shifted blame.
The solution was inconclusive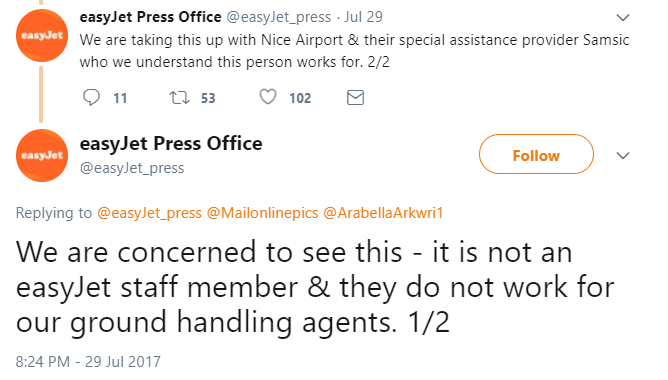 Their reply: The airline went into damage-control mode. They released a statement that the assaulter was not an easyJet employee, but rather an employee of the "special assistant provider" Samsic. The airline also claimed they were trying to get to the bottom of the situation.
Samsic did not return a message to The Washington Post when they sought comment.
Next: Here's how to enhance your flying experience.
Survive your airport experience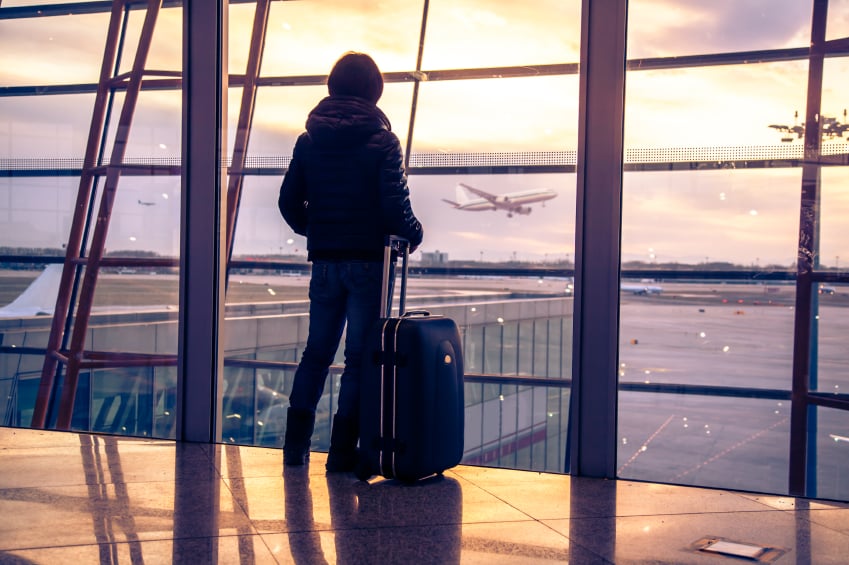 While these situations involve highly unique and rare occurrences, it's still easy to get caught up in the stress of airport travel. Survive the high-pressure environment by planning ahead, checking into your flight as far in advance as possible, and schedule alerts to your phone to stay aware of any flight changes.
Follow The Cheat Sheet on Facebook!