The Easiest, Cheapest Last-Minute Halloween Costume Ideas
There are two types of people in this world: those who research Halloween costumes months in advance, planning every detail and handmaking certain items to make sure they look exactly right. Then there are those of us who look up from our desks on the morning of October 31st and say, "Hmm, I guess I should find a costume."
Even if Halloween isn't your favorite holiday, you can still get into the spirit and throw together a quick costume for little or no money with things you already have in your closet. Forget running that sketchy-looking Halloween pop up shop and shelling out too much cash for a costume that will get marked down 75% on November 1st. Instead, get creative with some of these last-minute Halloween costume ideas.
Artist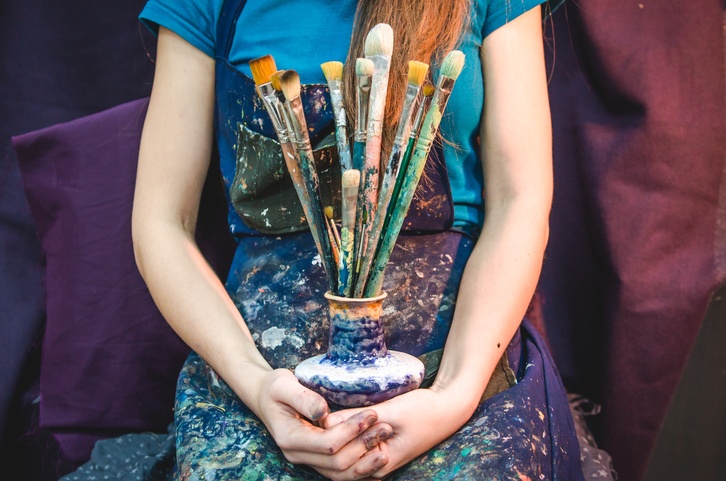 If you have a black outfit, a silk scarf, a felt beret (who doesn't?), and a paintbrush lying around, then you can easily dress up like a hoity-toity artist and go around pretending you're hosting your first gallery opening – which is a great excuse to drink wine.
Take it to the next level: You can carry around a blank canvas or even throwing together a quick painting. Hey, abstract art is still a thing, right?
Emoji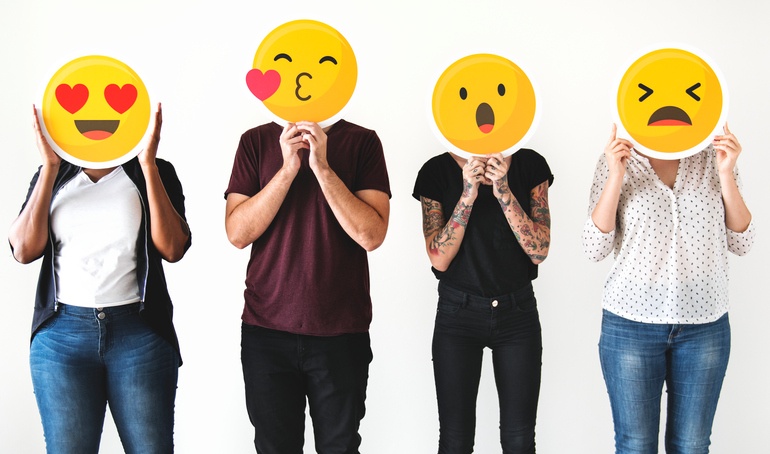 Here's the thing about emojis — they're really just people. If you're at a loss for a great costume idea, simply scroll through your emoji keyboard, find the one that looks most like you, and practice posing in the mirror. When someone asks what you are, strike that pose!
Take it to the next level: Print out a photo of the emoji and pin it to your shirt so there's zero confusion.
50 Shades of Gray
This one is a little punny – and funny. All you need to do is swing by the local home improvement store, grab a few dozen gray paint chips, and tape them all over your shirt. Everyone will appreciate your clever sense of humor and creativity, and best of all this costume costs absolutely nothing.
Take it to the next level: Get into character by researching a few popular lines from the book, like "My tastes are very singular." Practice delivering them without giggling.
Nerd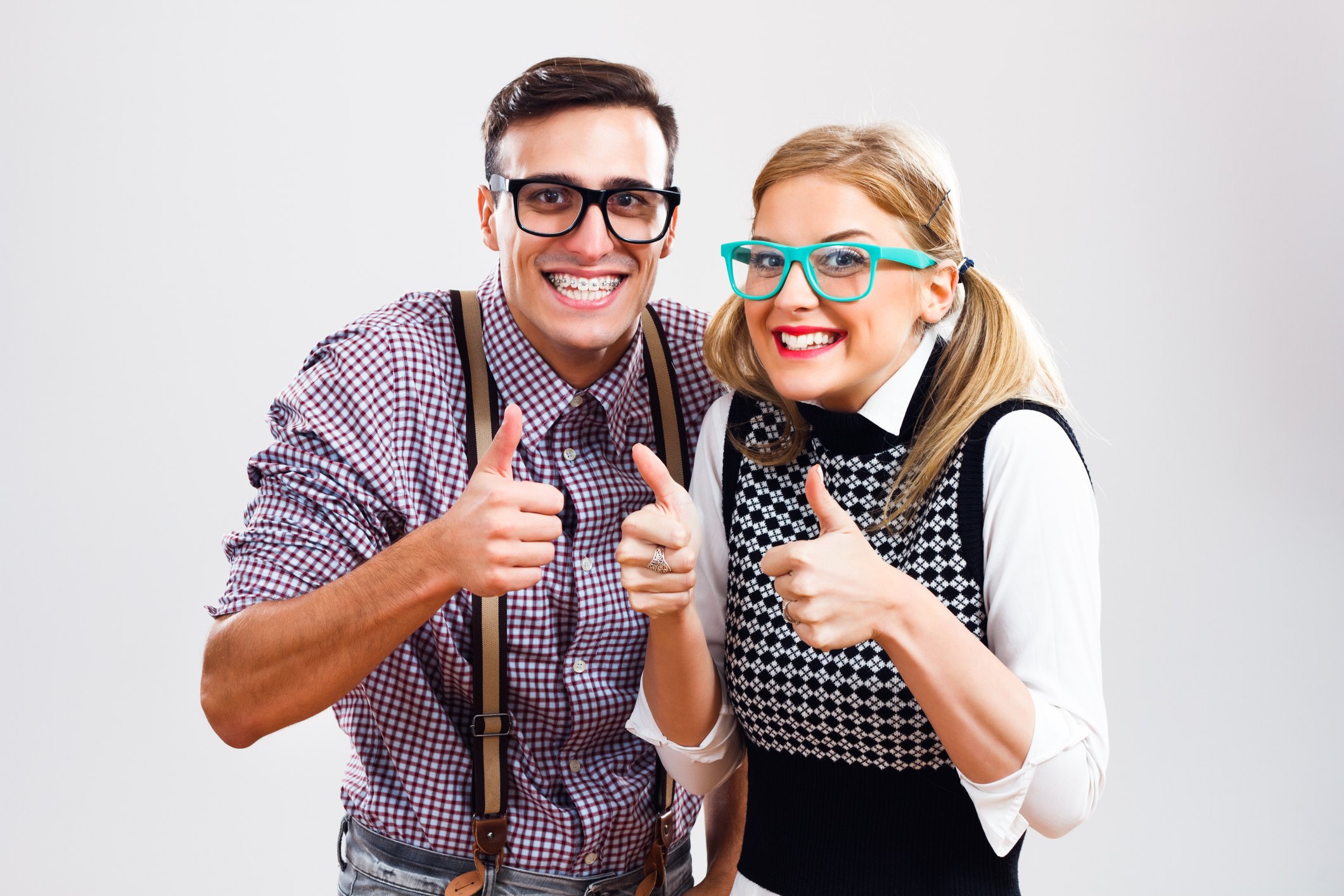 Have you ever considered looking totally nerdy on purpose? Chances are you have a pair of thick-rimmed black glasses, calculator, and outdated looking clothes lying around. Put on your weirdest outfit, break out that old pocket protector, and maybe even carry around a textbook. Voila – you're a nerd.
Take it to the next level: Learn the first 50 digits of Pi. Tell anyone who will listen.
Ghost
It's cliché because it's a classic. Dig an old white sheet out of your linen closet, cut out two holes for the eyes, and throw it over whatever you happen to be wearing.
Take it to the next level: Spend the whole day not speaking words, but rather just answering questions with your spookiest sounding, "WooooooOOOooooo…"
Happy Halloween, everyone!